I am participating in two summer themed tours this week! The first is Summer at Home.
Sweet, sweet summer? What does it mean to you? I'll be sharing that and more this week along with this fabulous line-up of talented ladies! There will be lots of eye candy and inspiration to get you in the summer mood!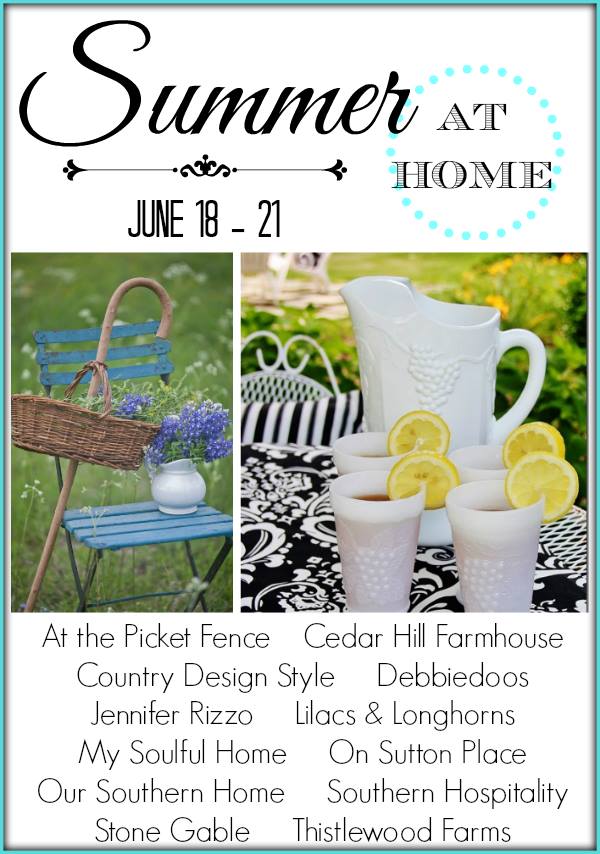 Wednesday, June 18th
Thursday, June 19th
Friday, June 20th
Saturday, June 21st
Summer is for outdoor living…unless you need the occasional air conditioning break! I've teamed up with my Southern Blogger Friends to bring you another in our monthly installment Oh, my word! Would you look at that! This month's theme is Outdoor Living! It is just one day….tomorrow! Get your pinning finger ready!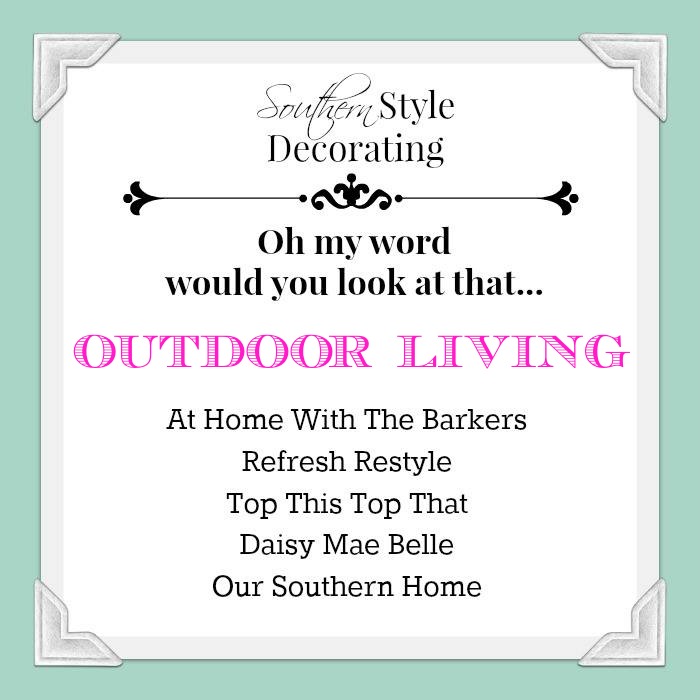 Our Southern Home
See ya Wednesday!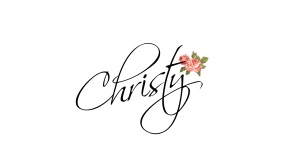 Buffer