Steak Tacos with Avocado Salsa
Your family will love these simple steak tacos with avocado salsa! It's an easy recipe to duplicate for a crowd.
In our house Taco Tuesday can come any day of the week…..even more than one time per week. We love tacos here…..so much so that I am sharing one of our repeat dishes.
Today is our monthly Recipe Tour hosted by Marty from A Stroll Thru Life. Be sure to check out the other yummy recipes featured this month at the end of the post.
Be sure to check at the end of the post for more recipes from the team!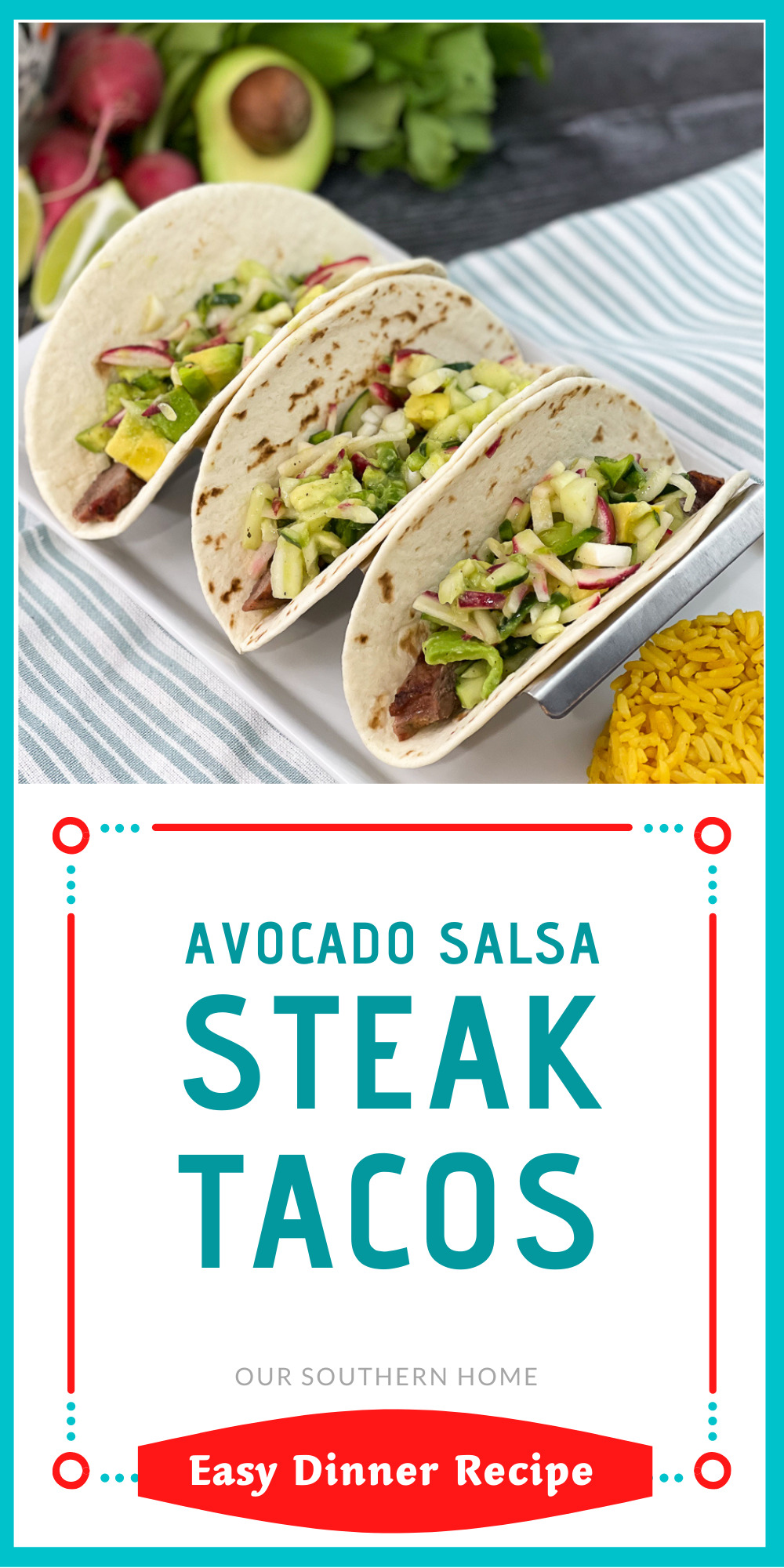 Steak Tacos with Avocado Salsa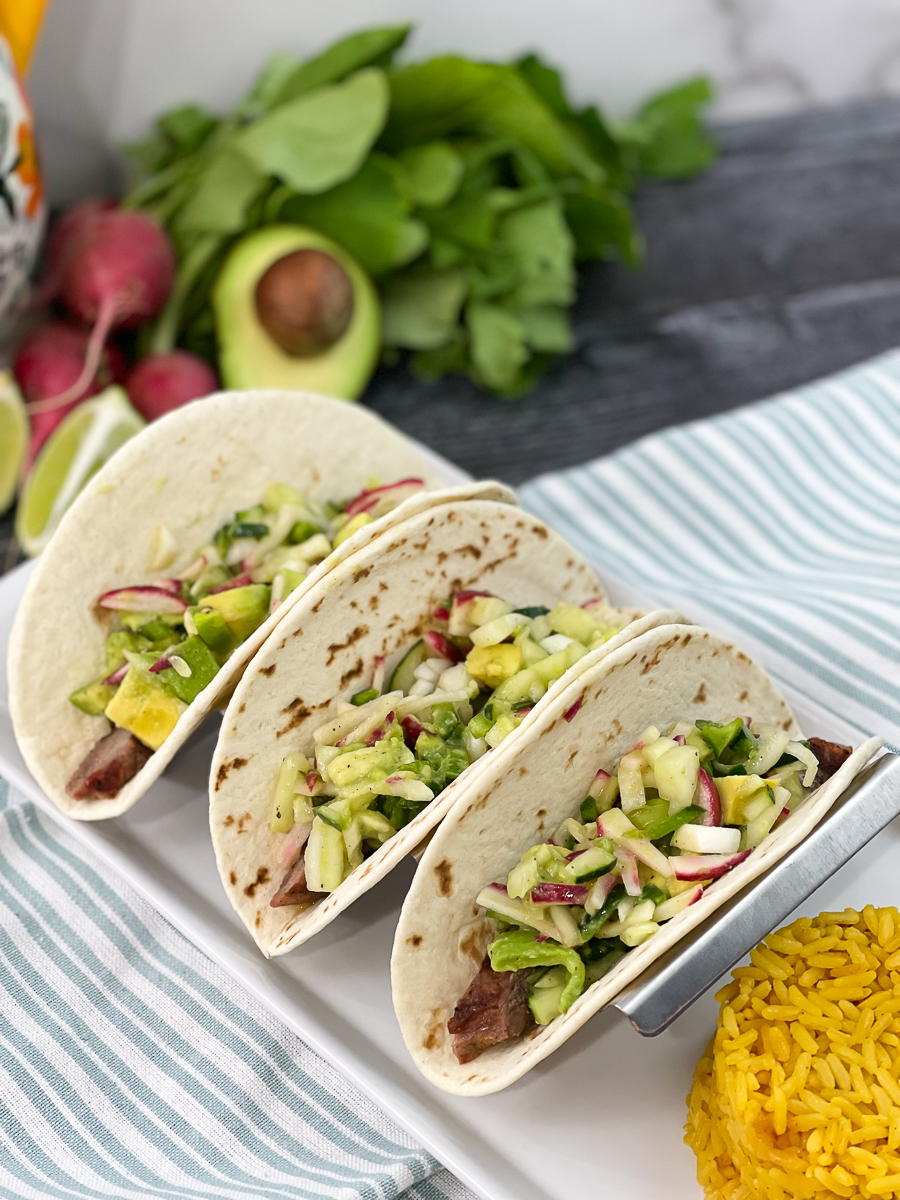 Taco Stands | Similar White Dishes | Avocado Slicer
We also regularly make fish tacos…..I'll be sharing those soon as well. They are so good and easy!
Gone are the days of a ready-made taco kit around here. Yes, that used to be our taco night. Ashlyn loves to experiment in the kitchen so we ditched the taco kit. I still love those, but our tacos are now made with whole foods and I am sure much healthier. We try to eat minimally processed foods.
She loves to create dishes that you'd actually get out in a restaurant.
With her living at home with most of her Clemson classes being online, it's like we have our own personal chef. I'm sure not complaining.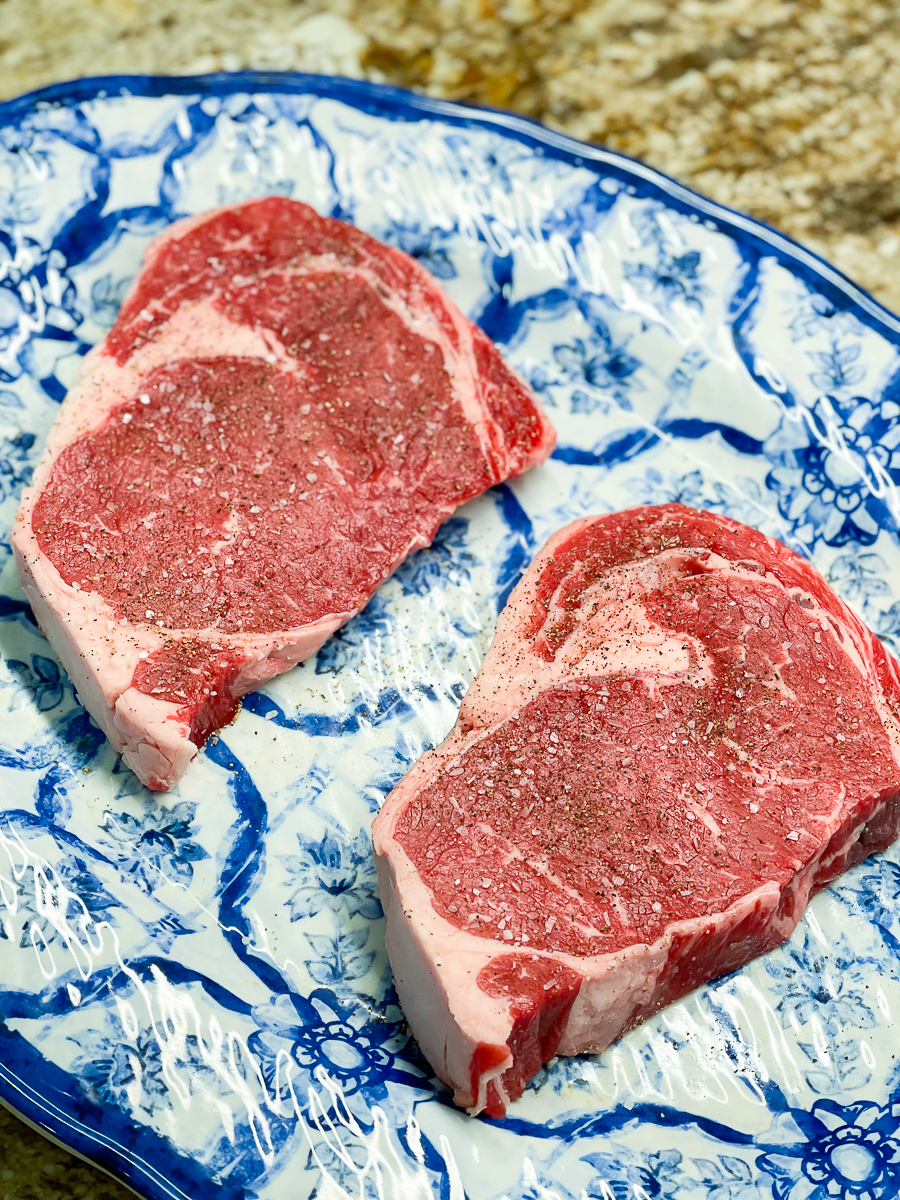 These 2 ribeyes made 12 tacos for our family of 4. You can use any kind of steak for these. I tend to just buy a sirloin. Ashlyn went to the grocery for me with the debit card and come home with these. LOL! I will say that they made great steak tacos.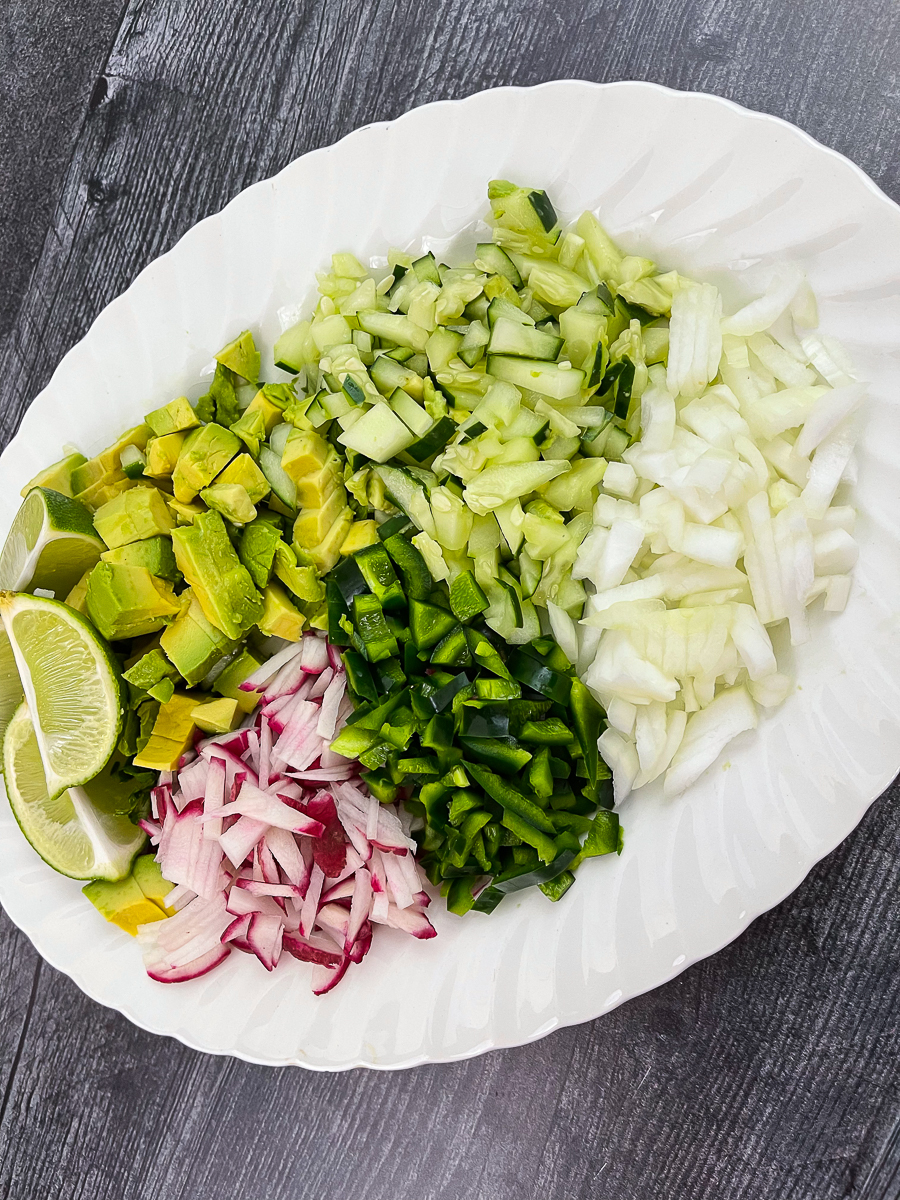 Dice all of the veggies!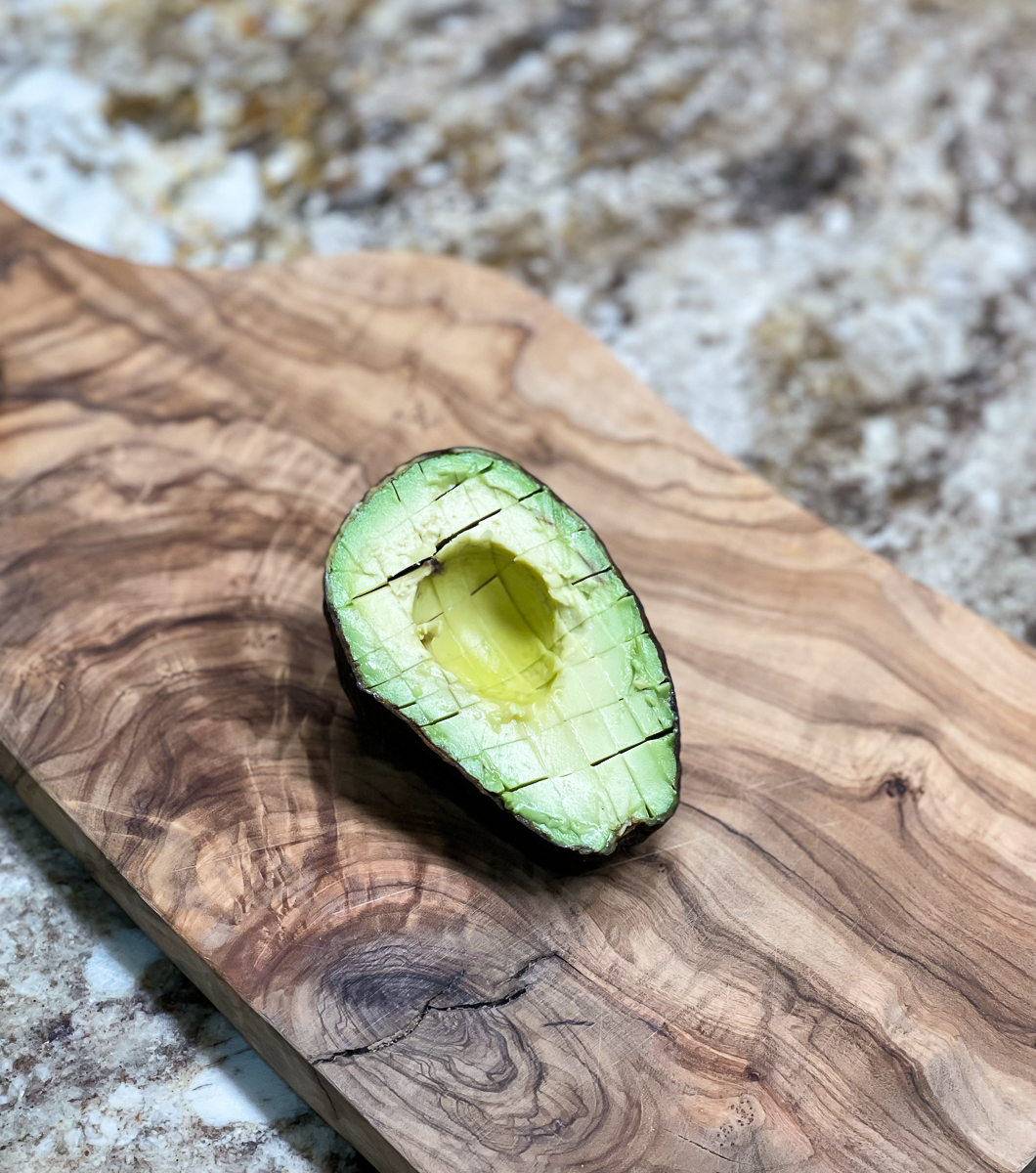 We typically use this avocado slicer, but you can also cut your avocado like this with the skin on then scoop it out with a large spoon. We use this avocado tool daily. It makes cutting them so much safer!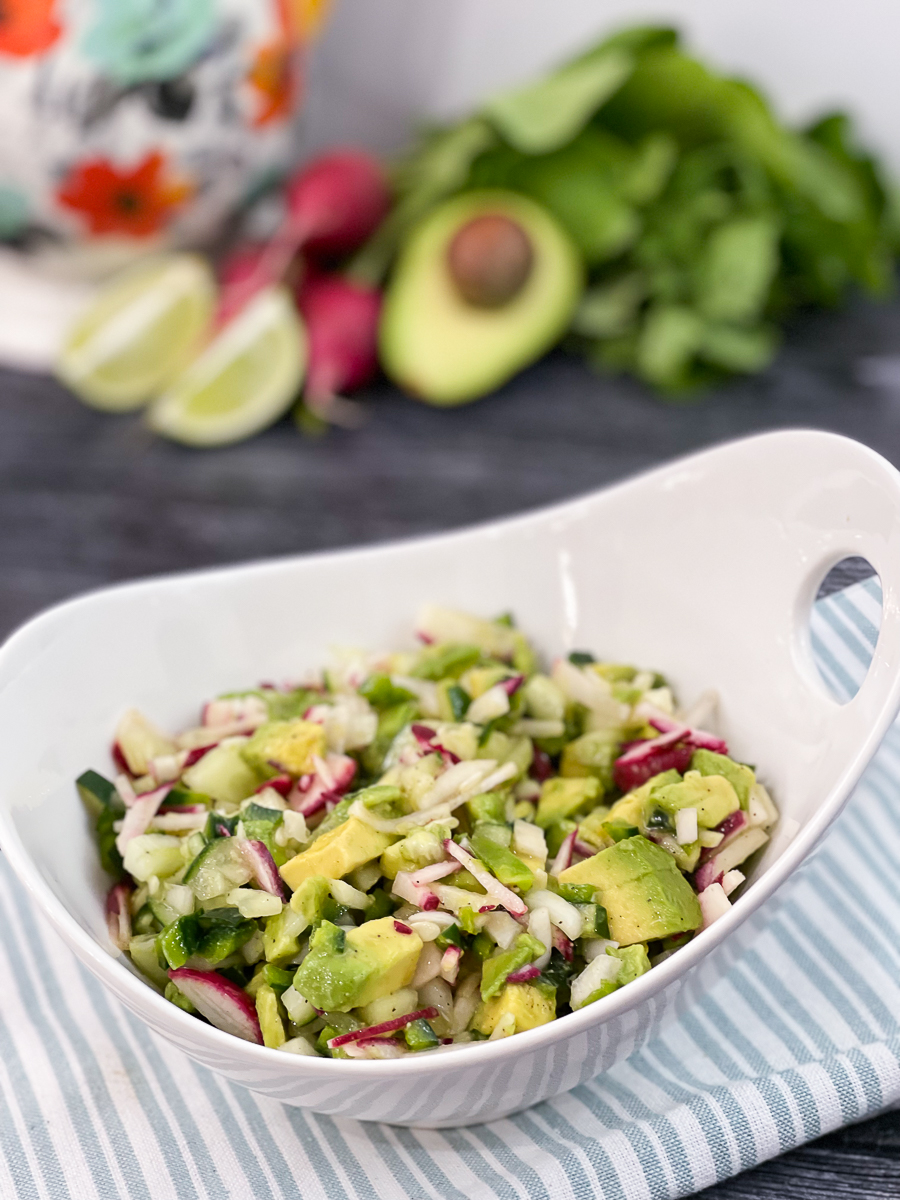 Mix the veggies with salt and pepper to taste with the juice of one lime. It's so good!!!!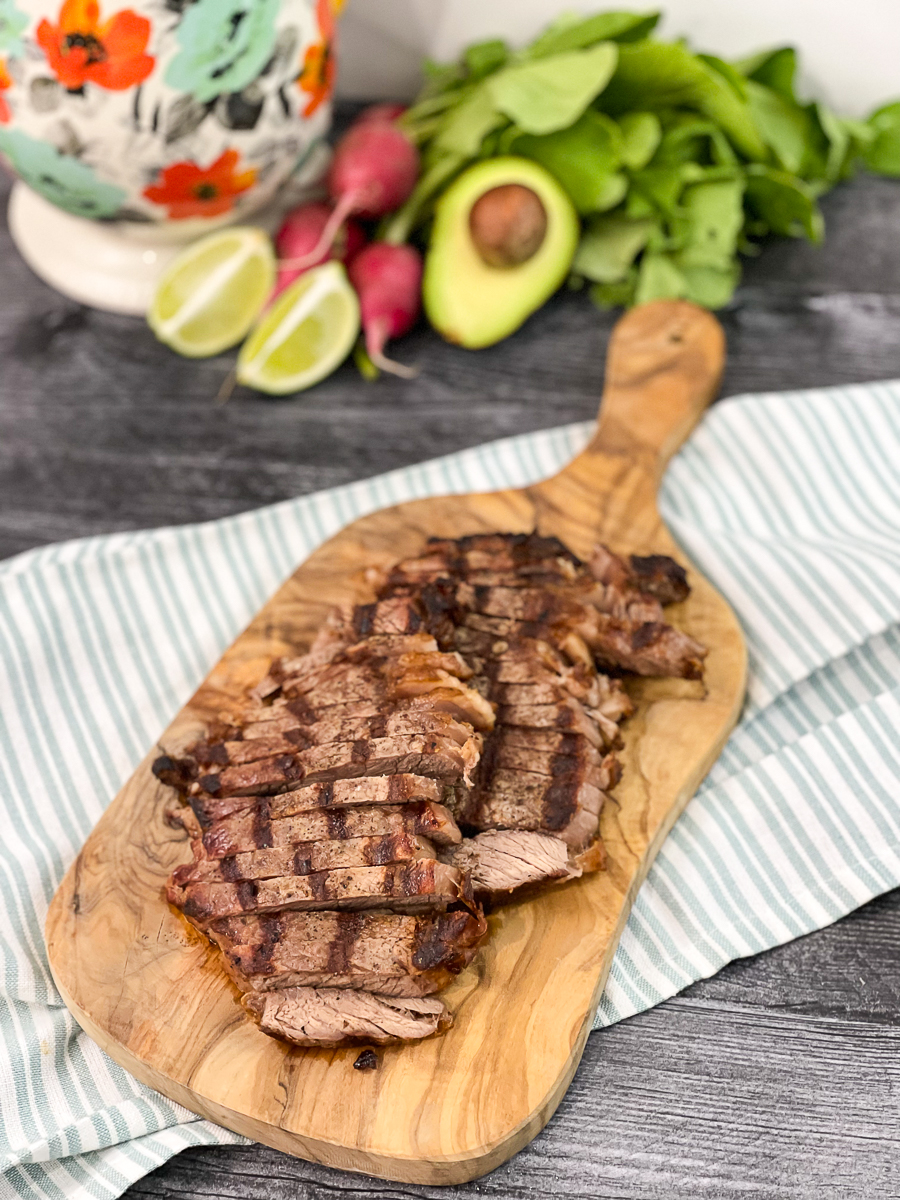 Grill your steak to your desired doneness. Let it rest a few minutes before thinly slicing. We put about 2-3 pieces of steak in each taco. Everyone adds the Spanish rice in their taco. I prefer it on the side.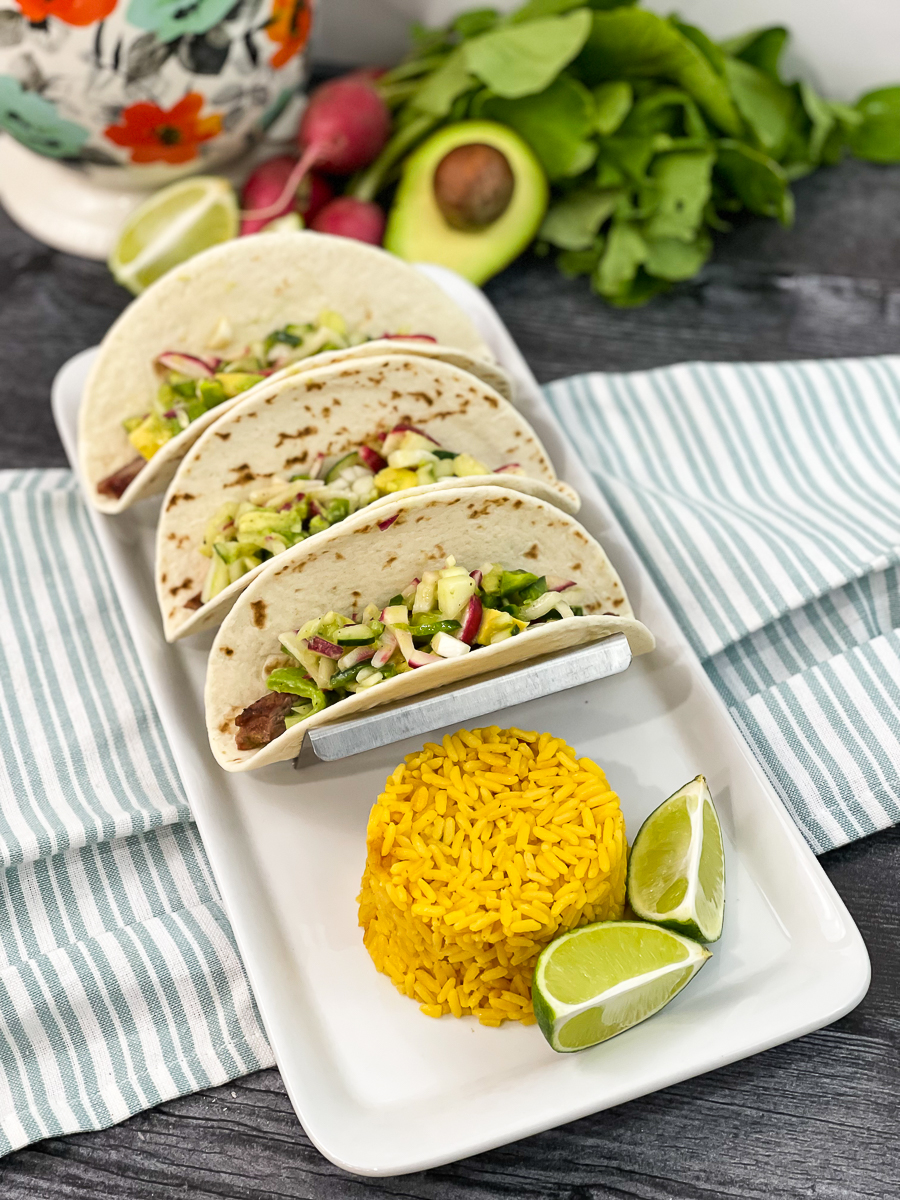 These taco stands are a new purchase from Amazon. Where have they been all my life? I wish I had had these when our kids were younger. They are great for assembling your tacos as well as serving. LOVE THEM!
The avocado salsa gives the salsa a nice crunch with the onion and radishes.
Quarter your second lime as a garnish to squeeze over your tacos.
Enjoy!!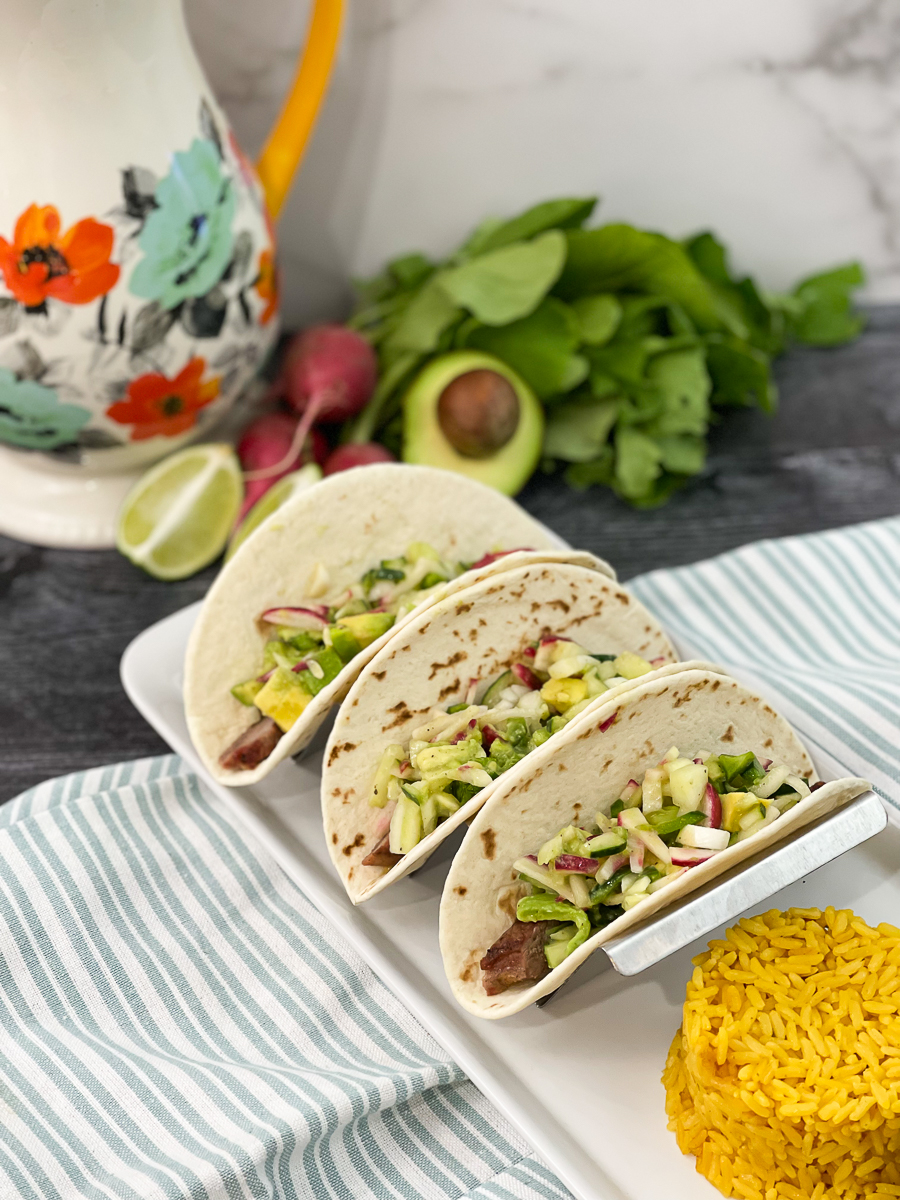 Be sure to PIN the recipe and print for your files!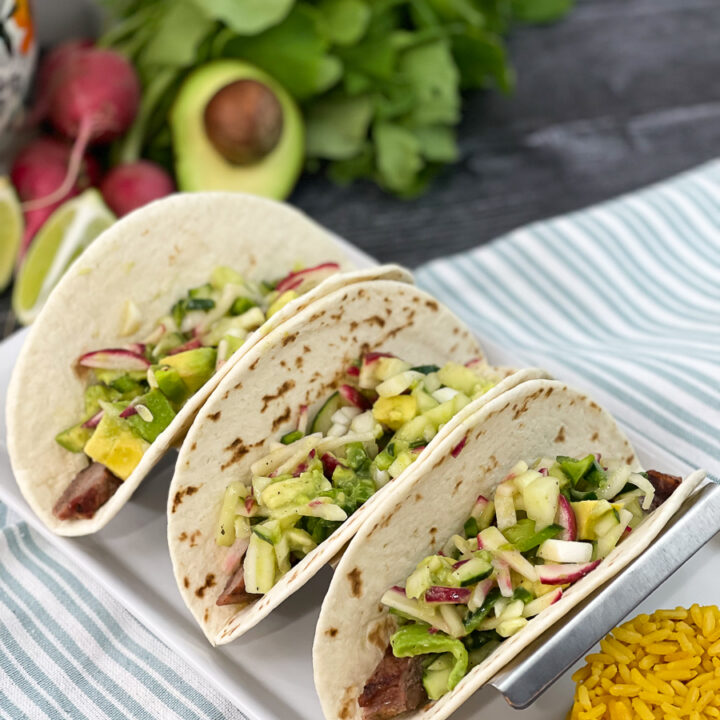 Steak Tacos with Avocado Salsa
Ingredients
1-1/2 pounds of preferred steak
salt and pepper to taste
1/4 cucumber diced
1 avocado diced
4 raddishes diced
1/2 paplano pepper diced
1/2 cup of sweet onion diced
2 limes
12 taco shells
Instructions
Pat meat dry with a paper towel
Salt and pepper your steak to season
Grill steak to desired doneness
Let steak rest a few minutes before thinly slicing
While steak is grilling, prepare the salsa.
In a bowl lightly toss your cucumber, avocado, raddishes, pablano and diced onion, the juice of 1 lime, and salt & pepper to taste.
Quarter your second lime as a garnish to sqeeze on tacos.
Assembe tacos and enjoy.
Notes
We used ribeye steaks. This amount of meat made 12 tacos enough for our family of 4 to have 3 each with Spanish rice.
Recommended Products
As an Amazon Associate and member of other affiliate programs, I earn from qualifying purchases.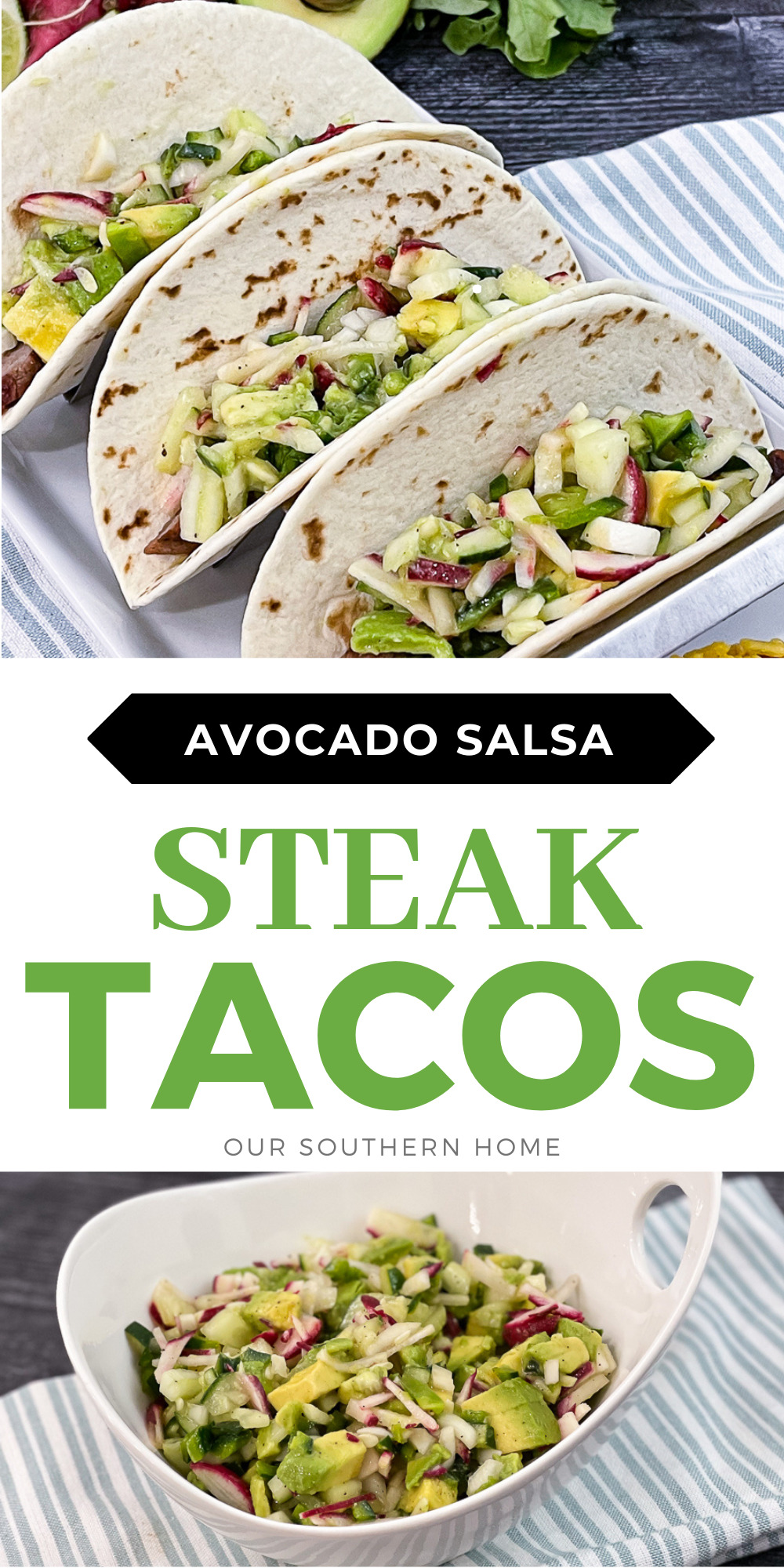 This Month's Recipes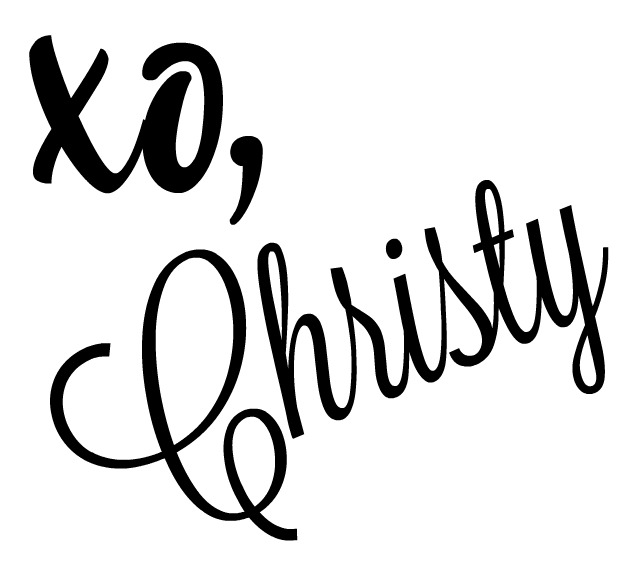 Charcuterie & Meal Board Ideas
Buffer