Valentine's Day Tablescape
Well, Hello February!! It has certainly started off very cold! We did have a nice warm weekend which was so refreshing. I'm sure it was just a big tease. LOL!
I am so excited to be joining the Vintage Inspired Blog Hop for Valentine's Day hosted by Follow the Yellow Brick Home.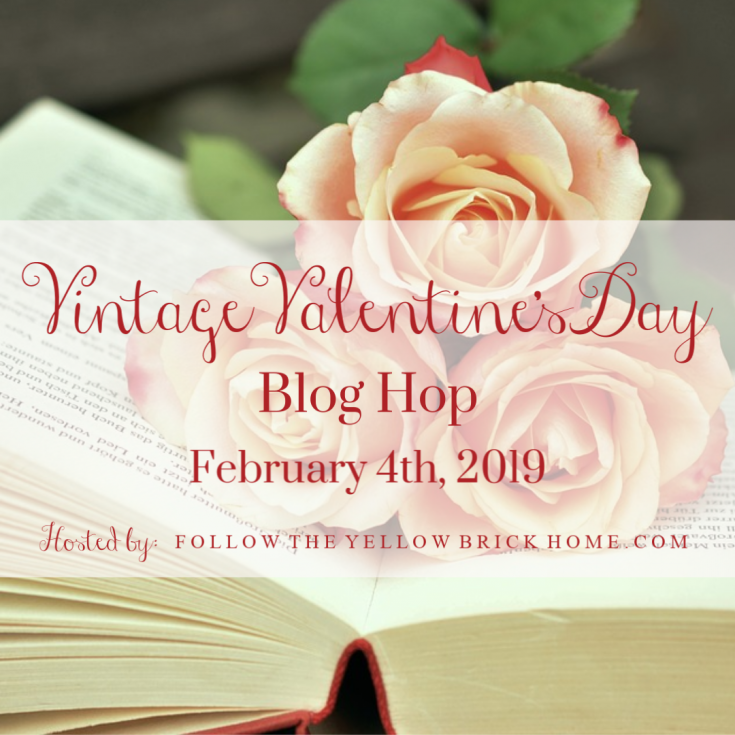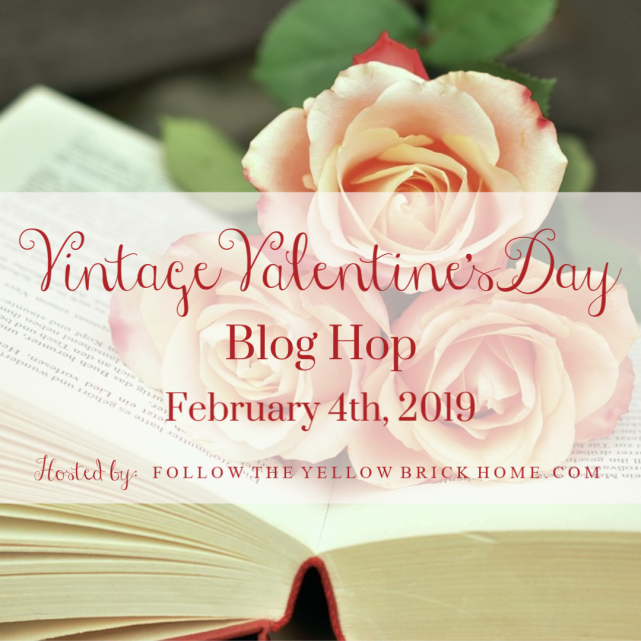 If you are visiting from over at Marty's gorgeous home from A Stroll Thru Life then a big welcome! I truly adore Marty's home! She has such wonderful classic style.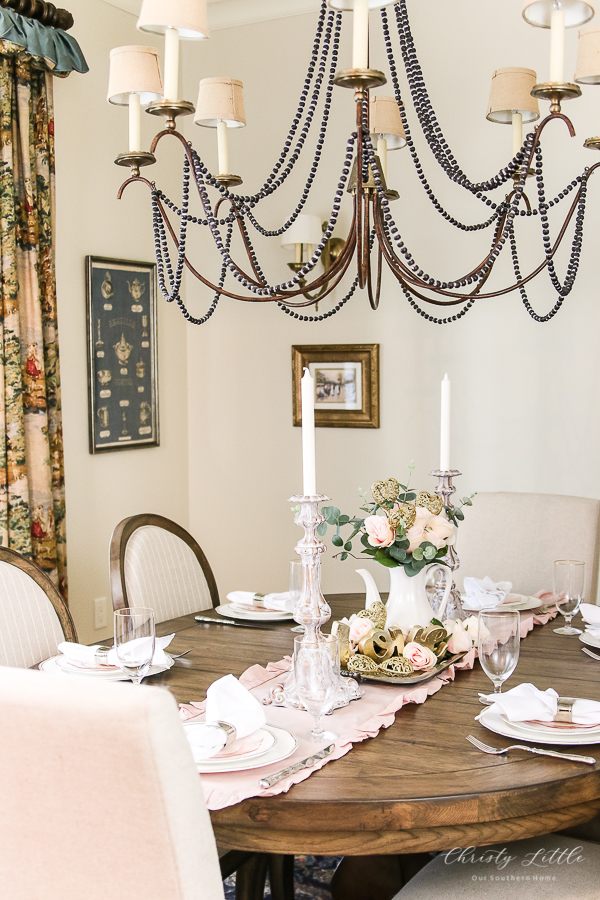 I honestly don't decorate a whole lot for Valentine's Day. I did more when the kids were still home, but with both in college….I've slacked off. When Amber invited me to join the tour, I decided that I needed to join. I had so much fun decorating this table. Our youngest turned 20 on January 30 and we had a family dinner Friday night. I knew she'd love a special table for her birthday.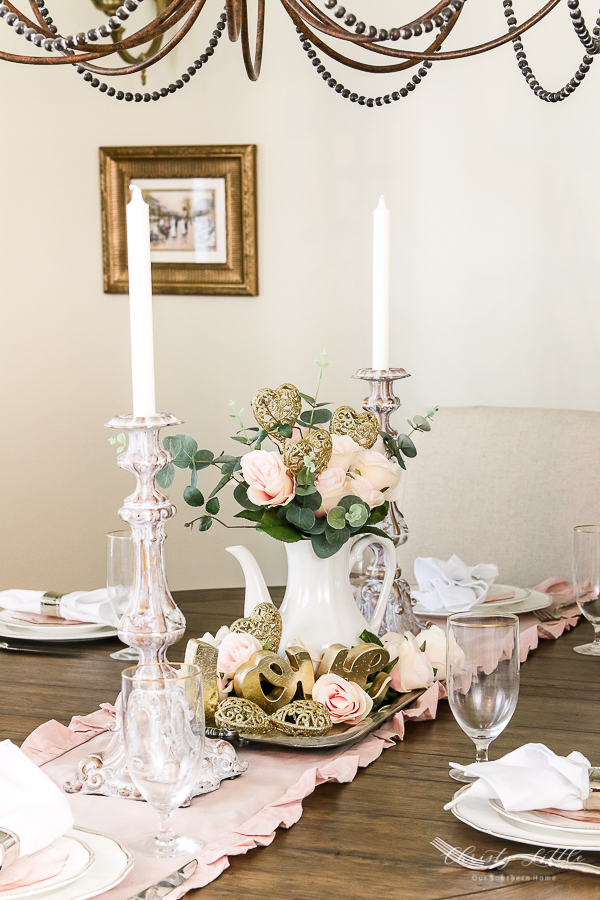 She absolutely loved the table for her birthday dinner. It's soft, girlie and romantic wihtout being overly fussy. Even my husband commented on how pretty it was.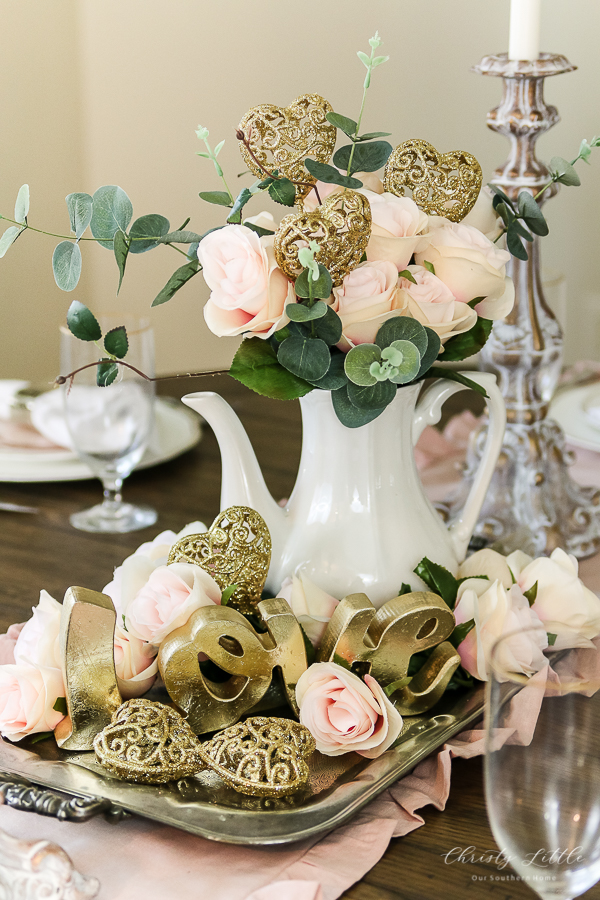 If you've followed me for any length of time, then you know that I adore using grocery store flowers. Trader Joe's is my favorite, but it is not convenient. I went to my local grocery and someone had totally wiped out their florals!! I really didn't have time to go grocery store hopping. I took a leap of faith and headed to Hobby Lobby right down the road.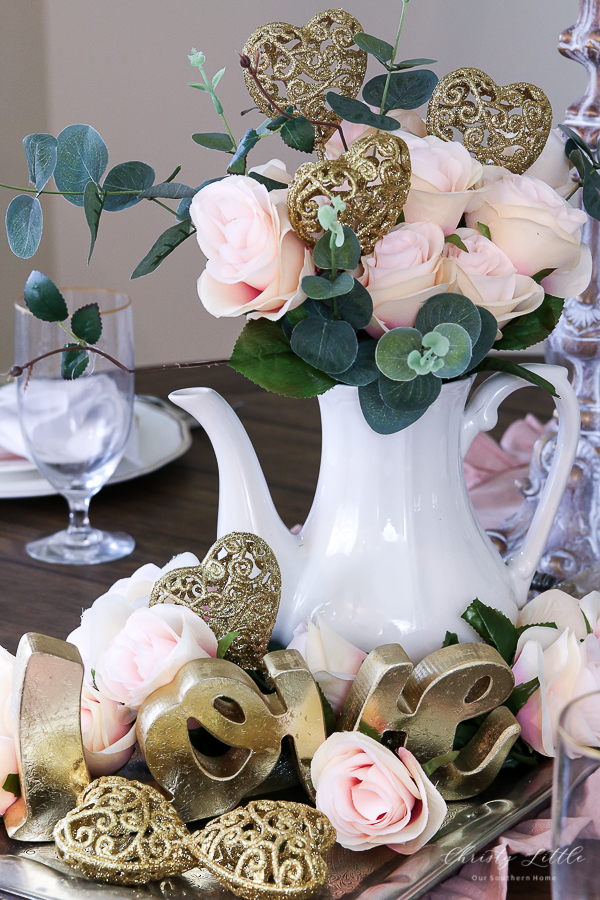 Yes, these blush roses are fake! News flash…….my daughter thought they were real! The came in a bouquet bunch. I bought 2 bunches. They were around $11.99 each and were 40% off of that! Resist the urge to just put the bunch in a vase. Cut each stem off with wire cutters. Arrange them in a way that you would a vase with highs and lows. I then tucked in a few pieces of faux eucalyptus. They are perfect in this vintage ironstone coffee pot.
You'll notice that the 2nd bouquet, is cut much shorter and scattered about the vintage silver tray.
The pretty gold LOVE and the gold hearts are also from Hobby Lobby. The gold hearts are floral picks that come in packages of 3.
DECORATING TIP: Be on the lookout at thrift stores and antique stores for ironstone, attractive pitchers and silver trays. They are so versatile in the home for vignettes.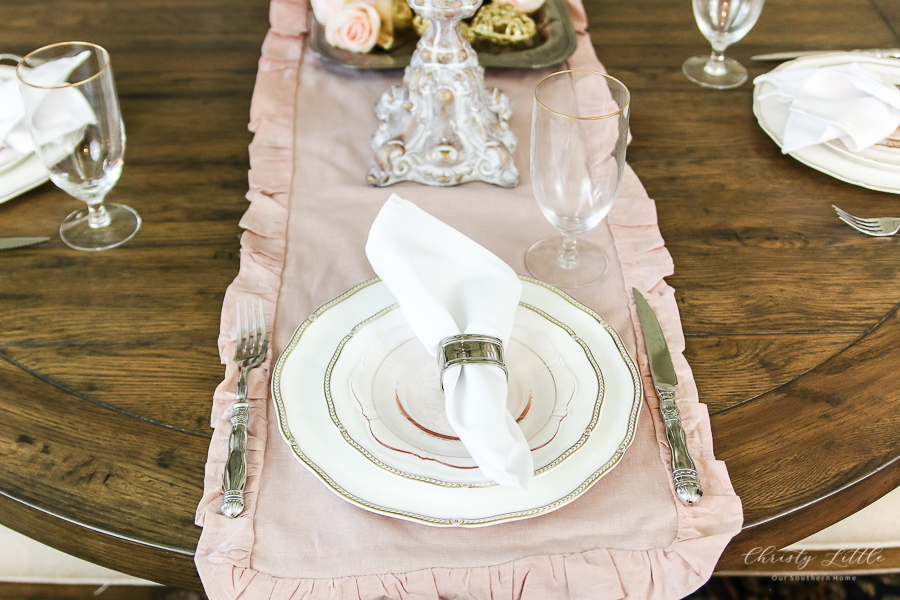 The sweet blush table runner was purchased last spring, but I never used it. So glad I remember that I had it! I know you'll see it again this spring. I played around with a few place settings, but ended up going simple with no pattern. This is our wedding china. I am so glad that I opted for classic white bone china with a gold rim. It goes with everything and is easily changed up with a patterned salad plate.
The vintage comes in with my mothers crystal which is from 1963. The pale pink depression glass plate on top was my great grandmothers. I only have 6 of them and worked out perfectly here.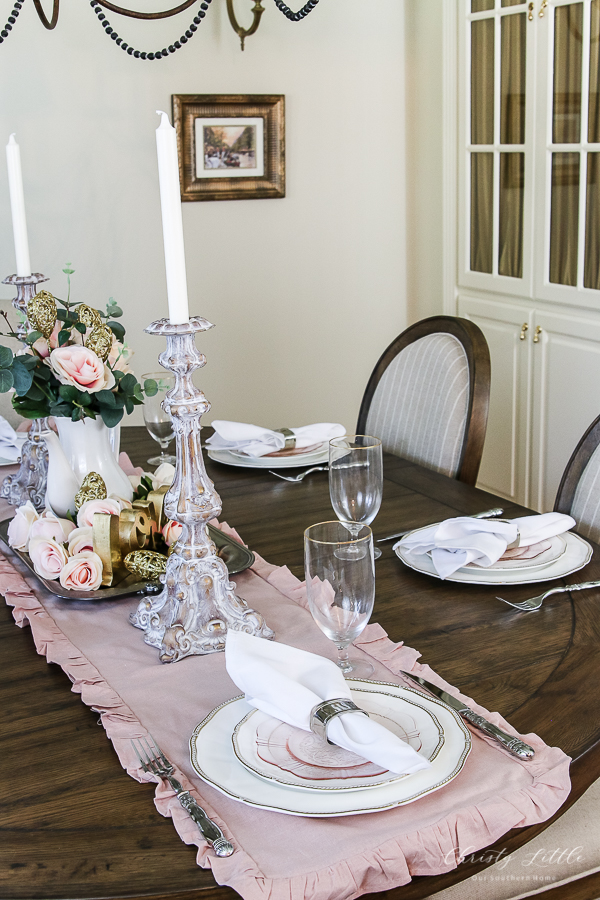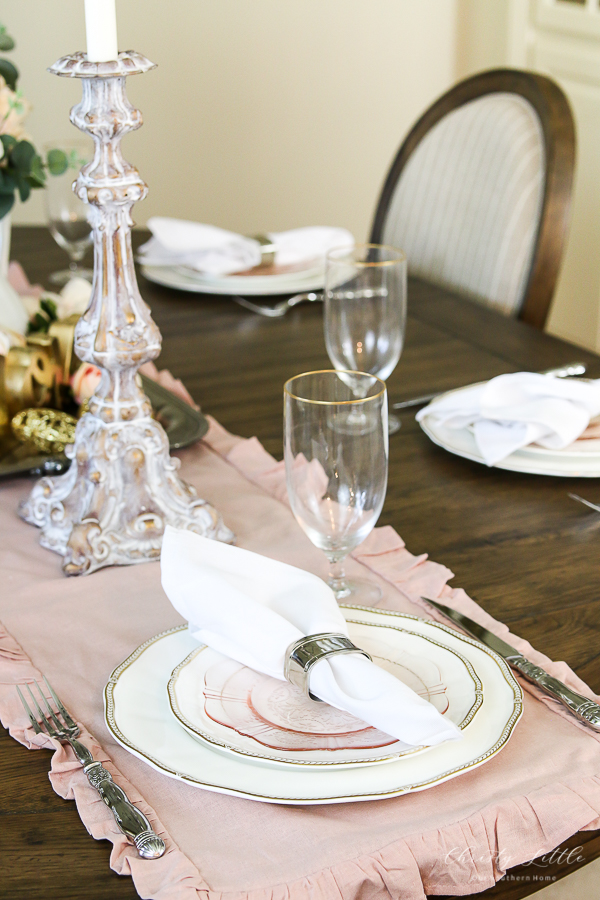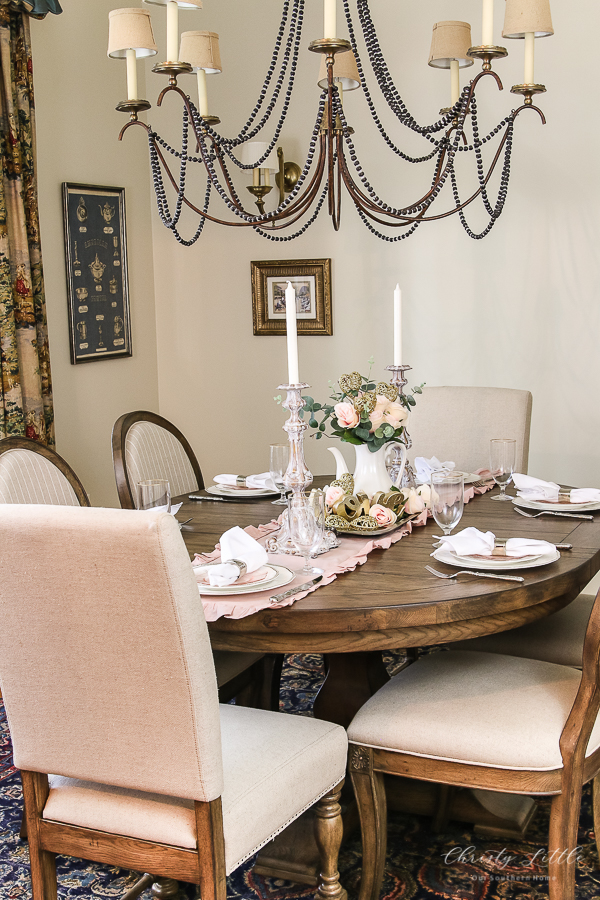 The place settings are now gone from our dinner, but the centerpiece remains. I am now inspired to have another dinner in here for the Valentine's Day holiday.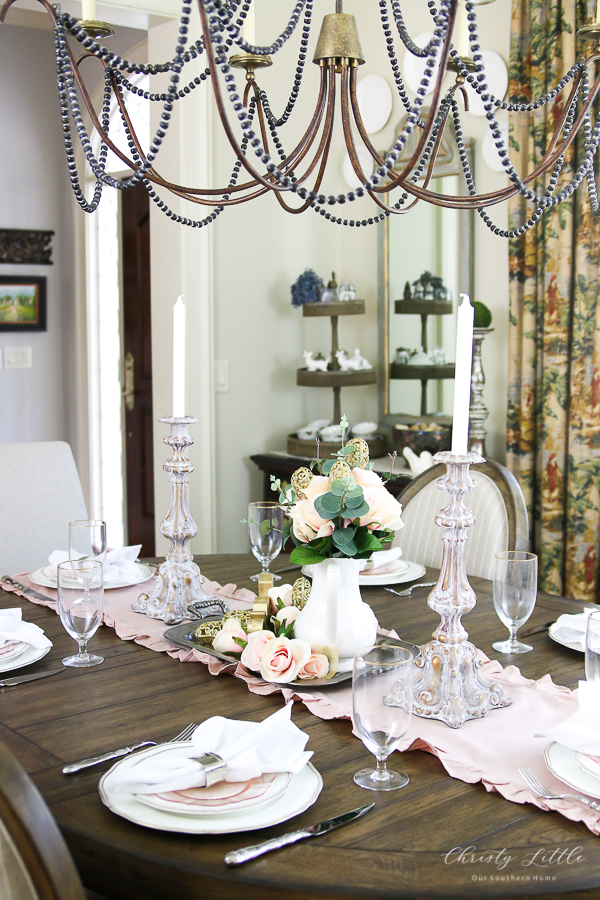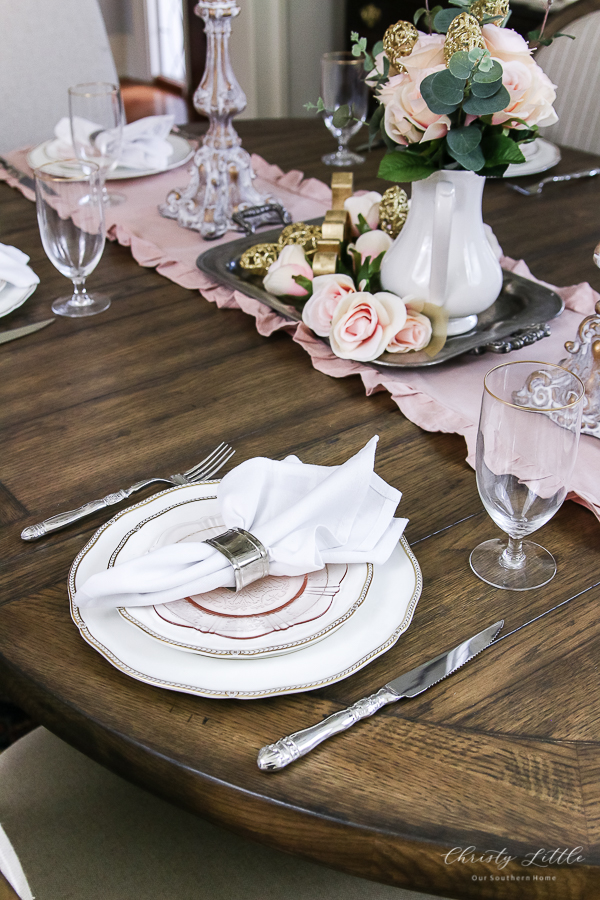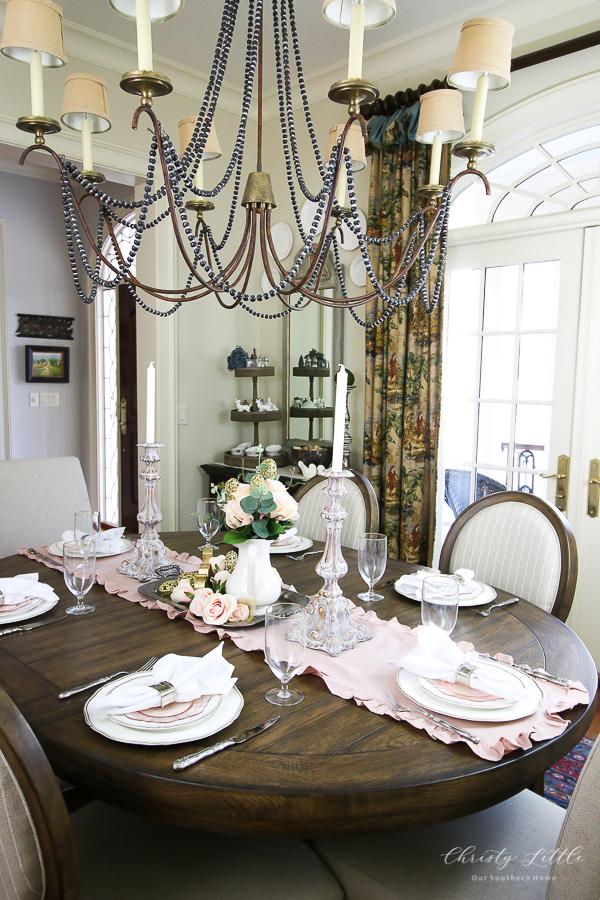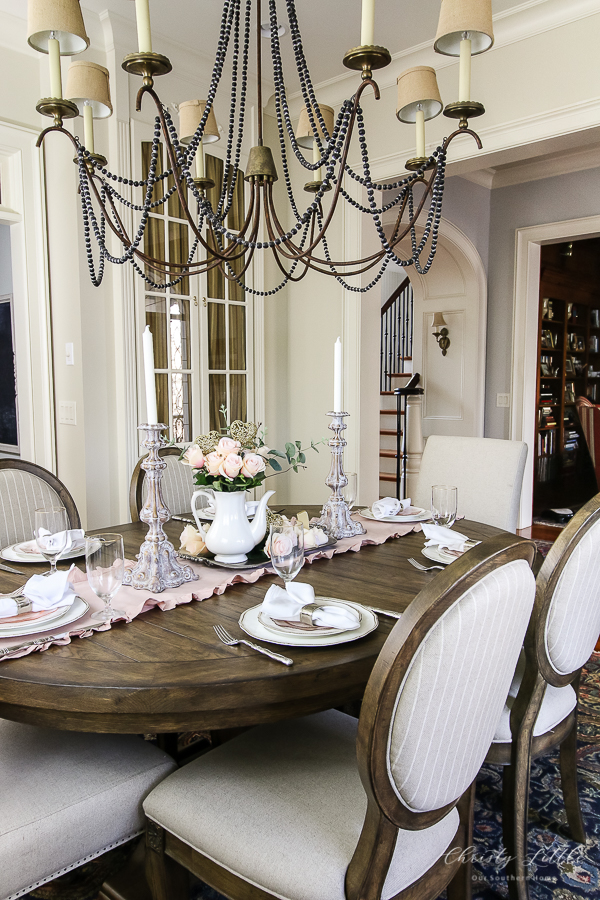 I hope you've been inspired to decorate an area in your home for Valentine's Day. I'd love to hear how you celebrate and decorate for the sweet day!
Be sure to visit Let's Add Sprinkles for more ideas!! This is such a fun tour with so many different ideas for the home!
Check out all of the other fabulous vintage Valentine's Day ideas!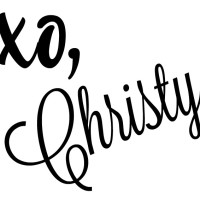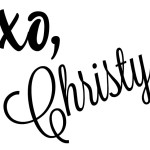 Buffer