16 affordable hanging lanterns to update your home that works with a variety of styles from farmhouse to classic and beyond!
16 Hanging Lanterns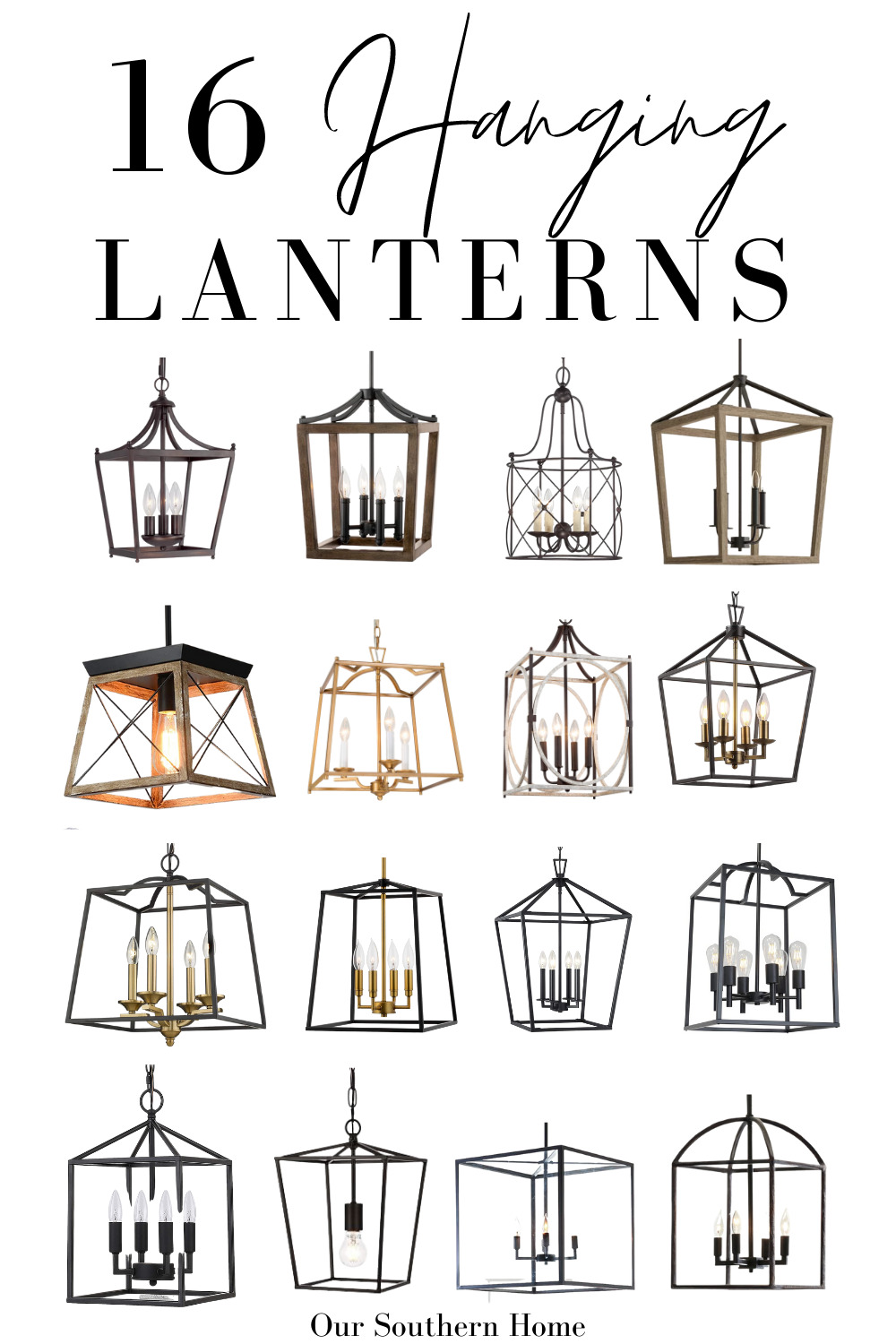 Lighting has really come a long way in recent years. It used to be that you had to go to lighting showrooms to find a great variety.
With the internet now, you can redecorate your home with the click of a finger!
Many of you have asked me through the years where our lighting is from.
Hanging lanterns are beautiful and work with many styles.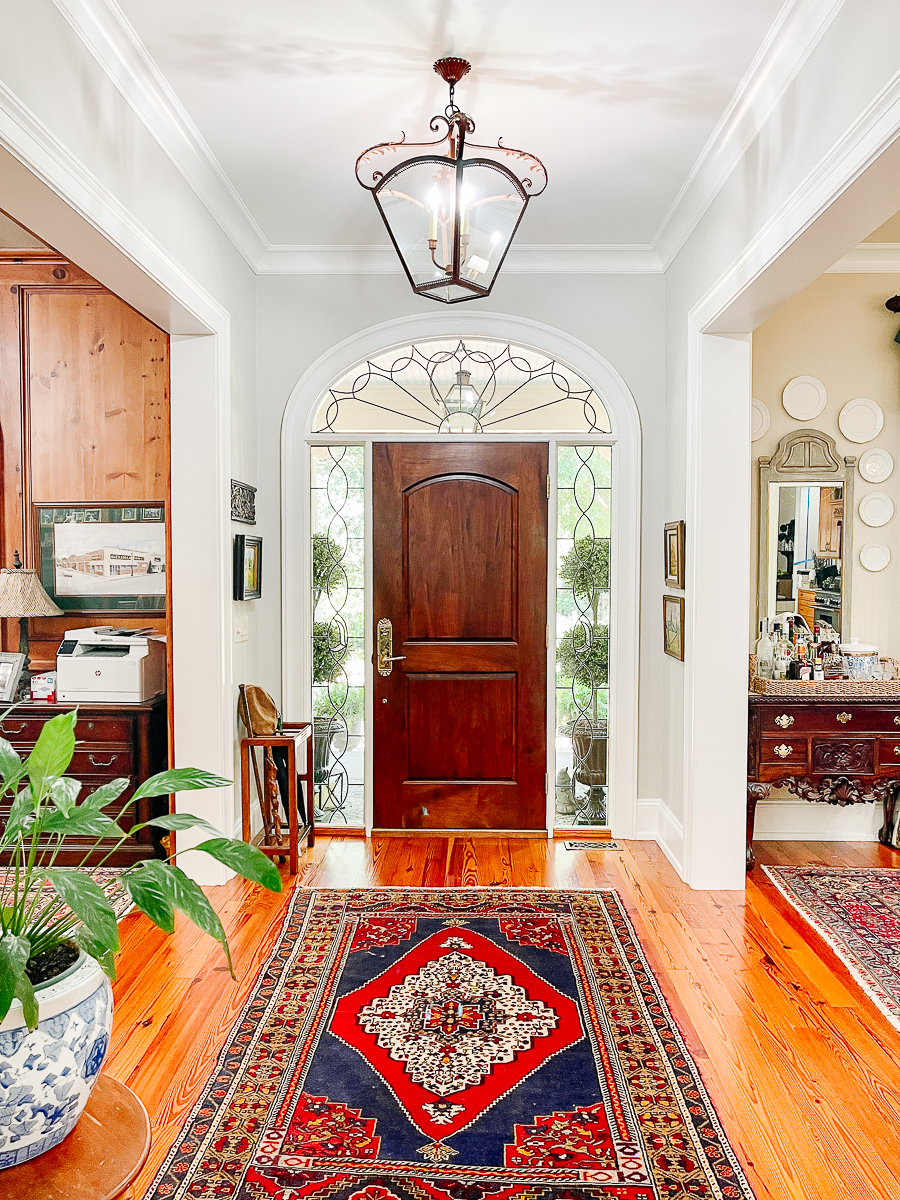 I was recently asked by several readers where I got our foyer lantern from. It is from Circa Lighting. I was unable to find it still offered on their site.
We built our forever home in 2004. It is the only home that we have ever built. I will say that I am ready to downsize, but my husband is not. We do truly love our home, but it is a lot to take care of. We do all of our yard work and home cleaning.
All of our lighting is from either Circa Lighting or Bevolo. Both of these are a bit on the pricey side. If I were to build now, I'd do things a lot more budget-friendly with all of the choices out there today!
Selecting Lanterns
Decide on a color. Many come in black to mimic iron, classic brass, silver and some have wood accents.
Size is a factor depending on your ceiling. Check to see that any chains or poles that come with it are adjustable. You definiely don't want to be hitting your head on your light fixture as you walk under it.
Check reviews to see if any customer photos have been uploaded. This is a big deal for me. It will really give you an idea of size and scale.
Check the return policy.
The hanging lanterns that I have selected range from $56 on up to $399.
I just realized that I've never shared a flip house that my husband and his business partner completed. It turned out really cute in an up and coming downtown area. It's an adorable craftsman bungalo built in the 50s.
I designed all of the interior finishes with the exception of the tubs and faucets. I wasn't able to go the day they needed these things so they had the plumber pick it up. It was really a lot of fun. All of the lighting that I used was from Amazon and Wayfair. I will work on a post for that very soon! Here is a peek at one of the lanterns that I used in the main hall.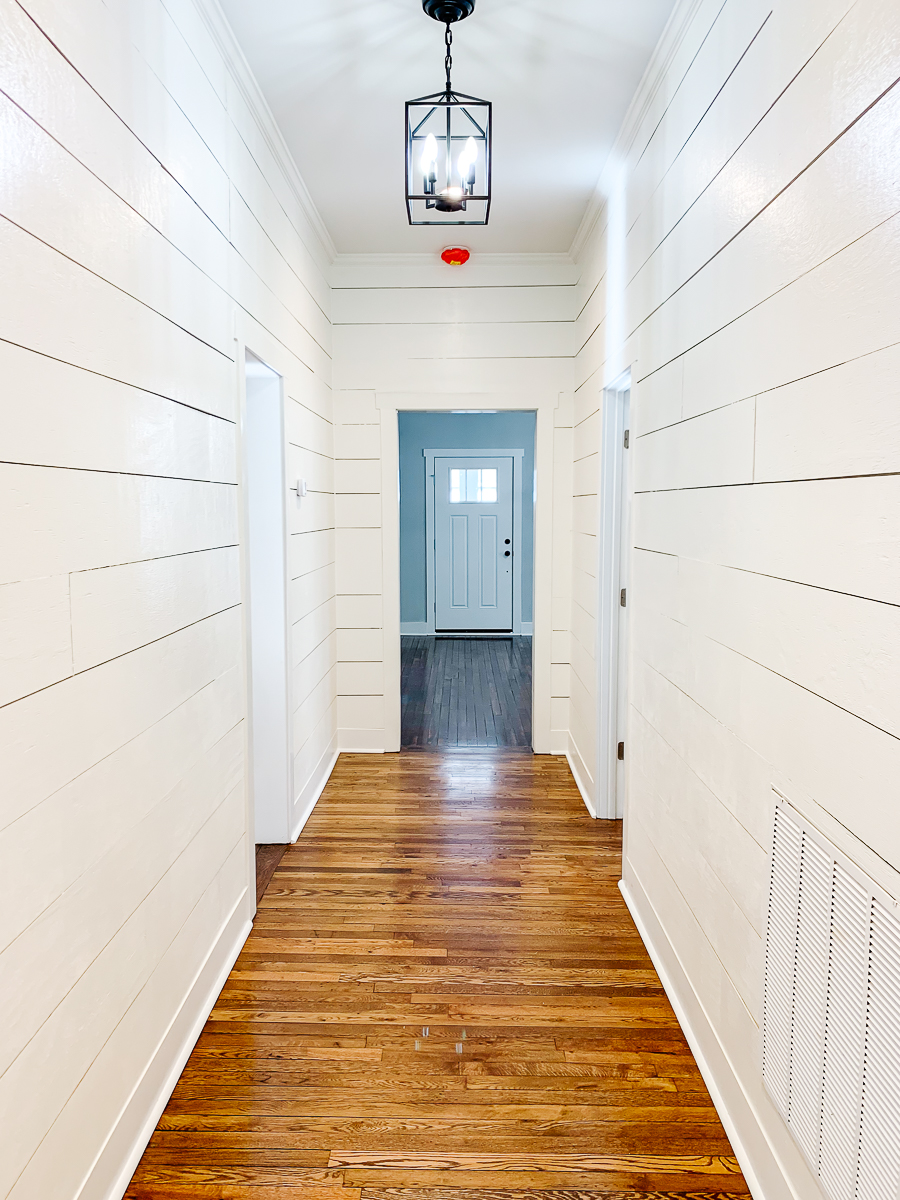 I really love this lantern from Amazon! A big plus is that there is no glass to clean!
I'll be sharing all of the details on the flip house soon.
I used all LED daylight bulbs in the flip house: This bulb, This bulb and this bulb
In our home I have been using GE Refresh LED daylight bulbs. We've been gradually replacing all of our bulbs. It's an expensive process, but will save money on the electric bill in the future. They come in 3-way lamp bulbs, regular bulbs, chandelier bulbs and can light bulbs.
Here are clickable photos to all of the lanterns and bulbs mentioned above.

Be sure to follow along on PINTEREST, INSTAGRAM, FACEBOOK and my AMAZON SHOP for more inspiration.
Latest from OSH!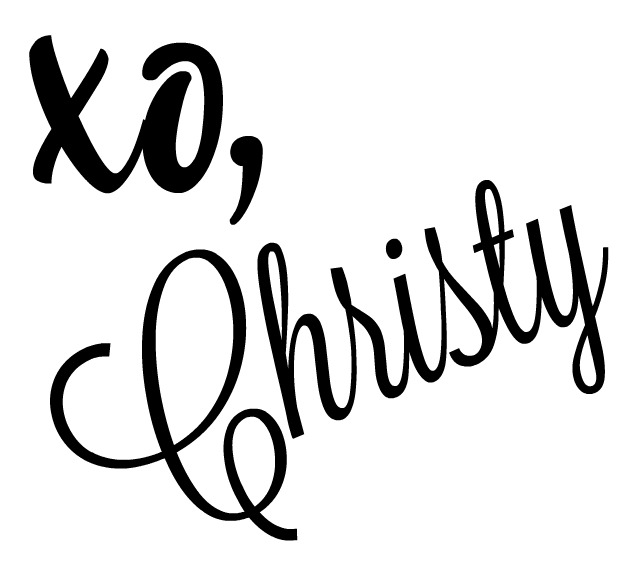 Buffer