Thoughtful Mother's Day Gift Idea
This is a sponsored conversation written by me on behalf of Procter & Gamble. The opinions and text are all mine.
Is it just me or are we buzzing right through spring?
Mother's Day is right around the corner!
Are you already thinking about what you may give that special person? Would you like to give something totally different this year and thoughtful?
Why not put together a lovely gift basket with a few small goodies for mom to pamper herself while her house is cleaned!
Here is my idea for a Thoughtful Mother's Day Gift.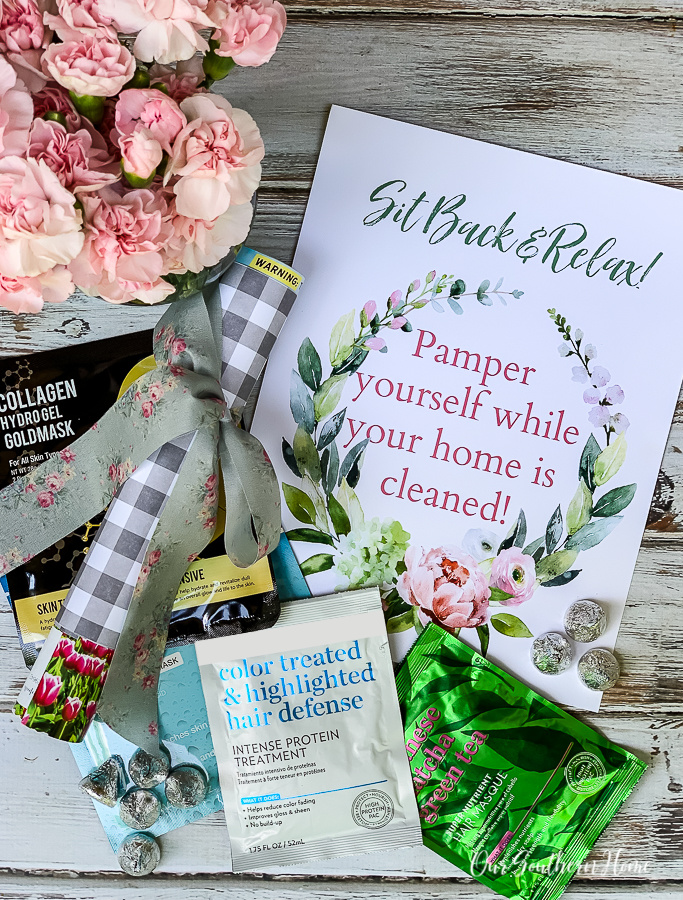 Items for a simple basket
sheet face mask
hair treatments
hand treatments
favorite magazine rolled with scrapbook paper and pretty ribbon
favorite candies
candles
nail polish
slippers
eye mask
loofah
mani/pedi gift certificate
the latest book
grocery store flowers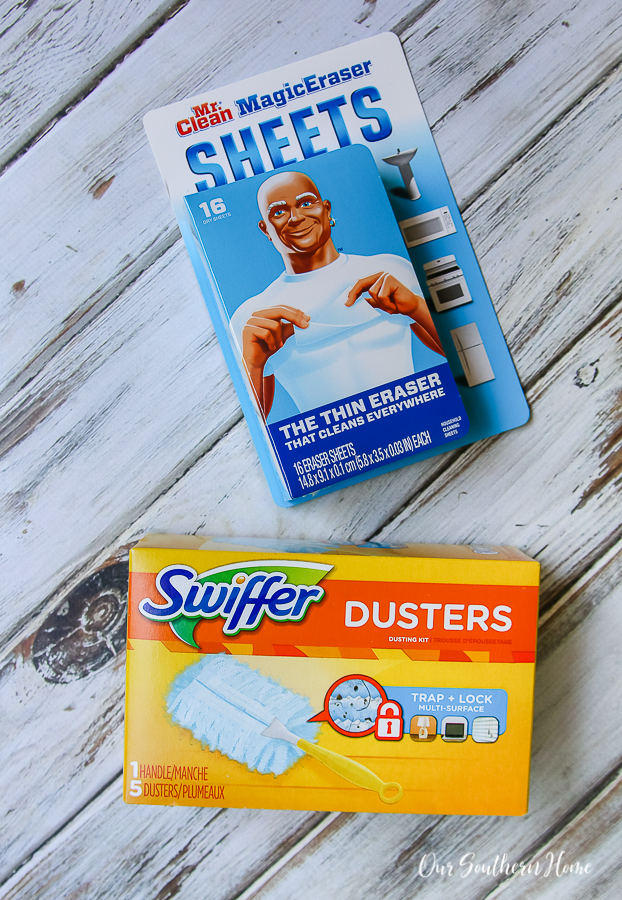 Whether you are cleaning for yourself or mom, these 2 items are staples in my cleaning caddy. I've used Mr. Clean® Magic Erasers for years and now it's available with the Mr. Clean Magic Eraser Sheets! Swiffer® Dusters™ are my #1 favorite cleaning tool.
You can find these supplies and more at your local Harris Teeter!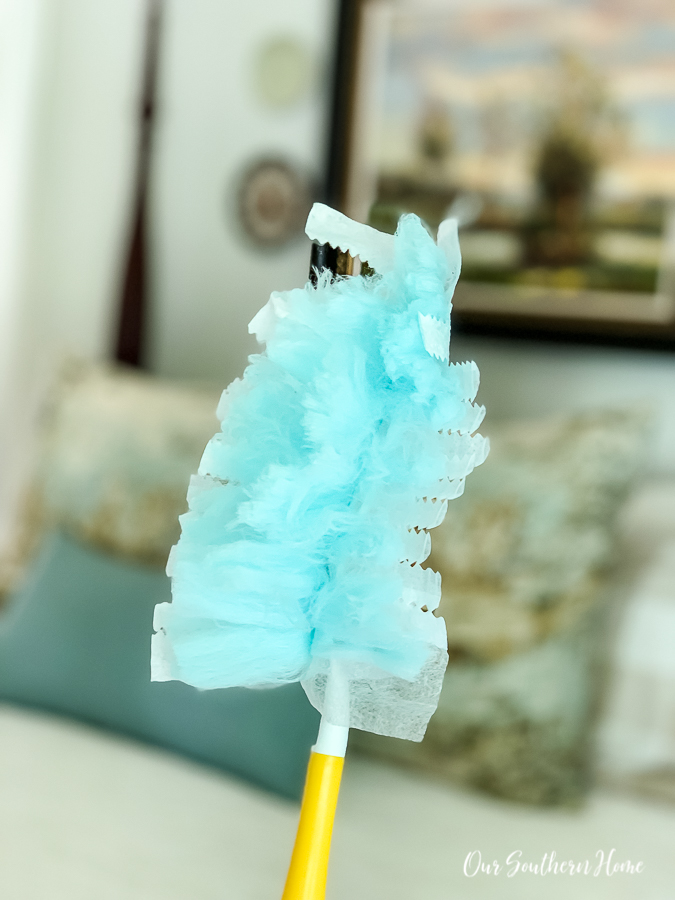 The Swiffer Dusters are the powerhouse in my opinion of cleaning! It's the one item that I grab at anytime to do a quick clean. I typically use it even on non-cleaning days. It's perfect to grab when you want to keep on top of the dust on items you may not regularly clean each week. It takes no time at all to run it over an item in your home.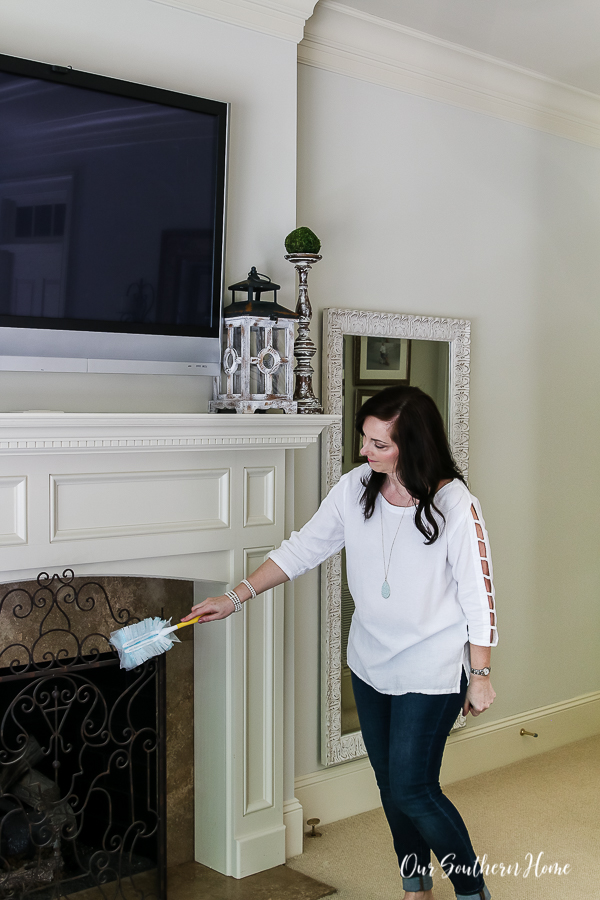 It's the perfect duster for those hard to get into areas of decor like our fireplace screen. Swiffer Dusters use thousands of fluffy fibers with Dust Lock Adhesive™ to trap and hold up to 2x more dust than a feather duster.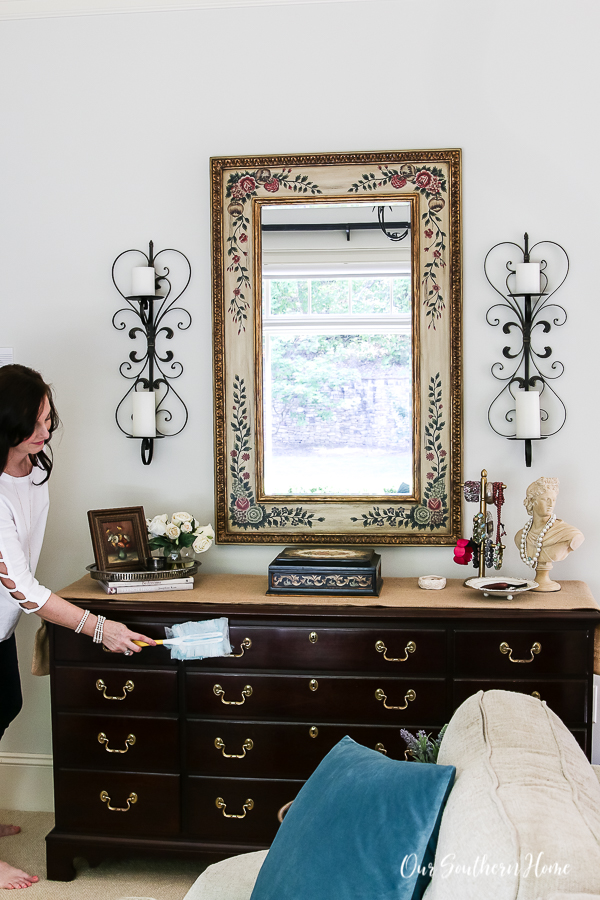 It's great for getting into those areas of furniture fronts.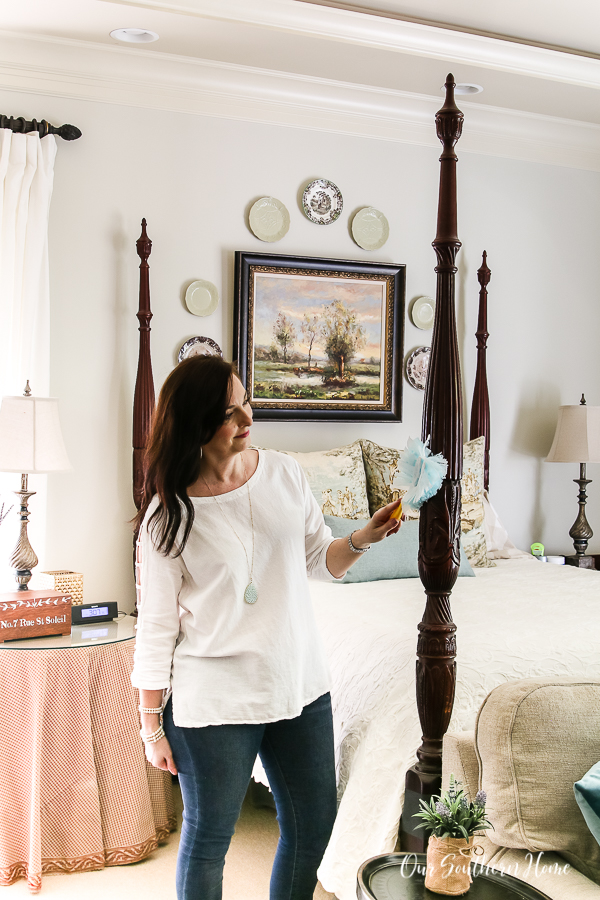 It works wonders on the intricate details of our rice bed.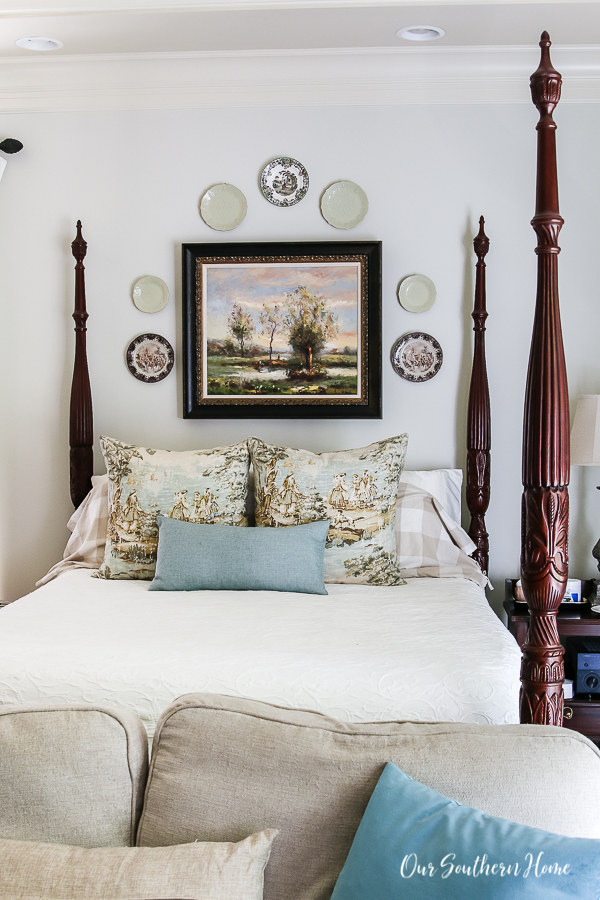 Do you notice the brand new wall color in our bedroom? I am loving it! I spent all last weekend painting the room and it was so worth it. Anytime I paint a room in our home, Swiffer Dusters are right there with me. It's very important to get your walls and moldings dust free before painting. I used my duster to dust all wall spaces free of dust, dust bunnies, cobwebs and such before the paint roller touches the wall. SInce I moved furniture away from the wall, I used the Swiffer Dusters to clean the backside of the furniture while it was pulled away from the walls. You'd be surprised at how dusty furniture can get up against the wall. Also dust the backs of any art that was removed from the walls.
Cleaning ideas with your Swiffer Dusters
chandeliers and other light fixtures
cabinet fronts
base moldings
window frames and panes
furniture
accessories
nooks and crannies of furniture exteriors
dashboard of car interior
electronics
and so much more!!!!
Don't forget it for your DIY projects! I use mine when painting rooms like mentioned, but I also use it when working on furniture projects. It's great for trapping any when I sand a furniture piece before painting.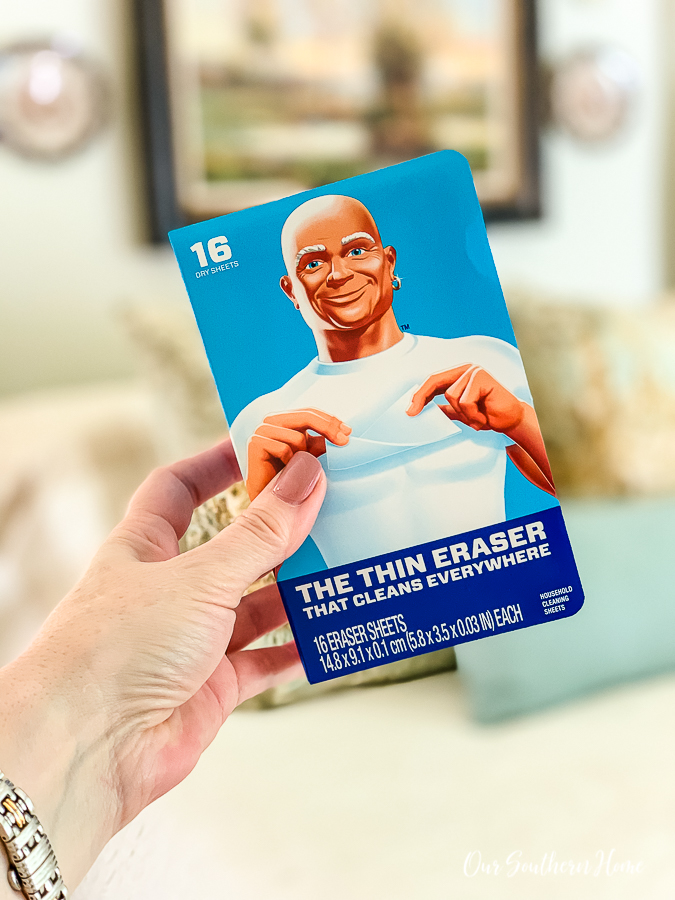 It is absolutely genius that Mr. Clean Magic Eraser Sheets were developed!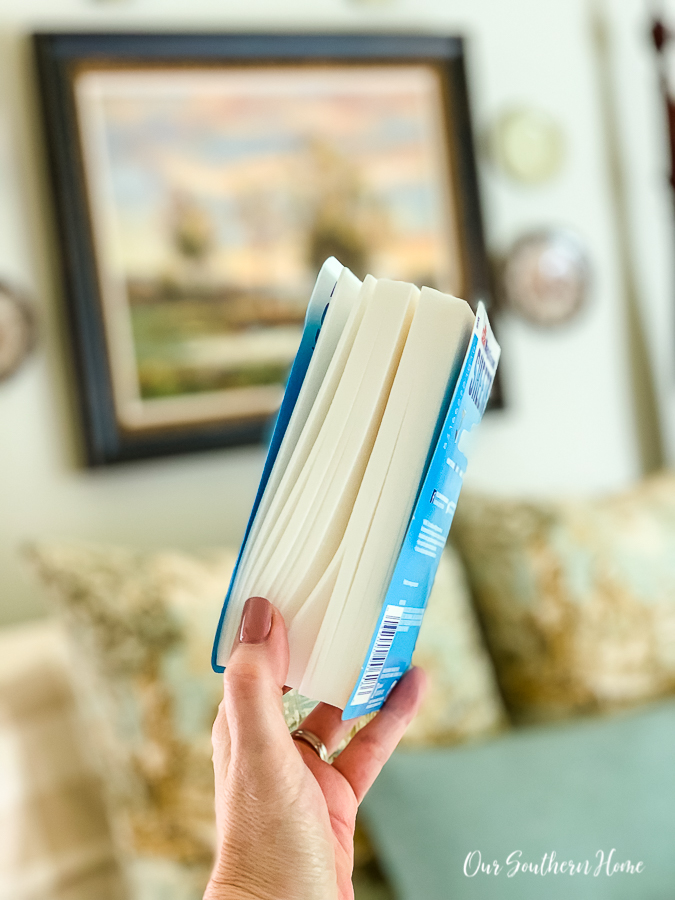 They are literally in book form! Just grab a sheet from the book, wet it, squeeze out excess water and start cleaning! It's great for getting around hard to reach areas and really getting in there to attack that grime! Read the instructions carefully for surface requirements. When in doubt always test an area first.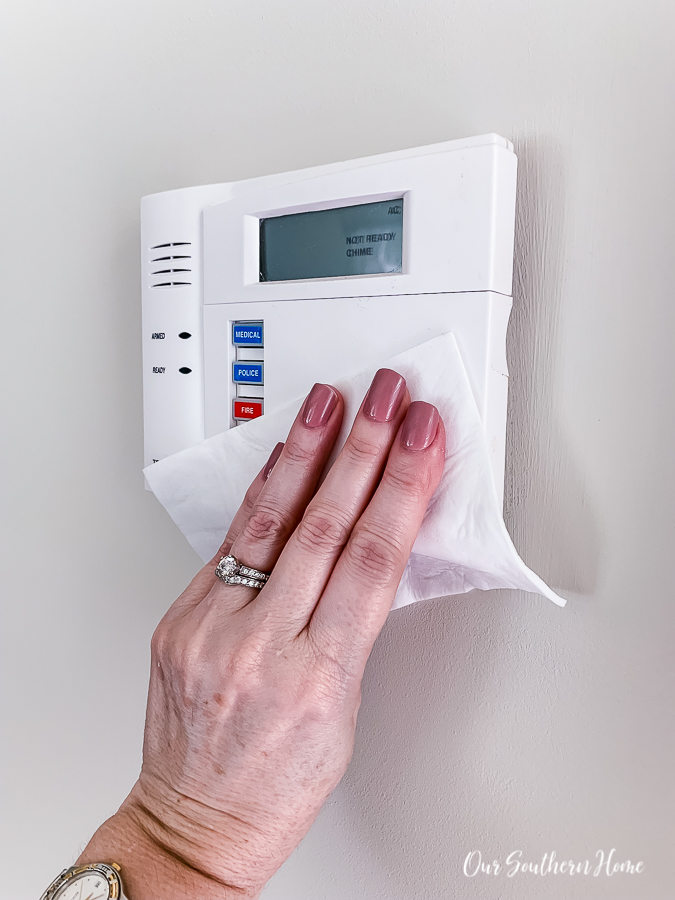 They worked wonders on finger grime on alarm pads and our intercom.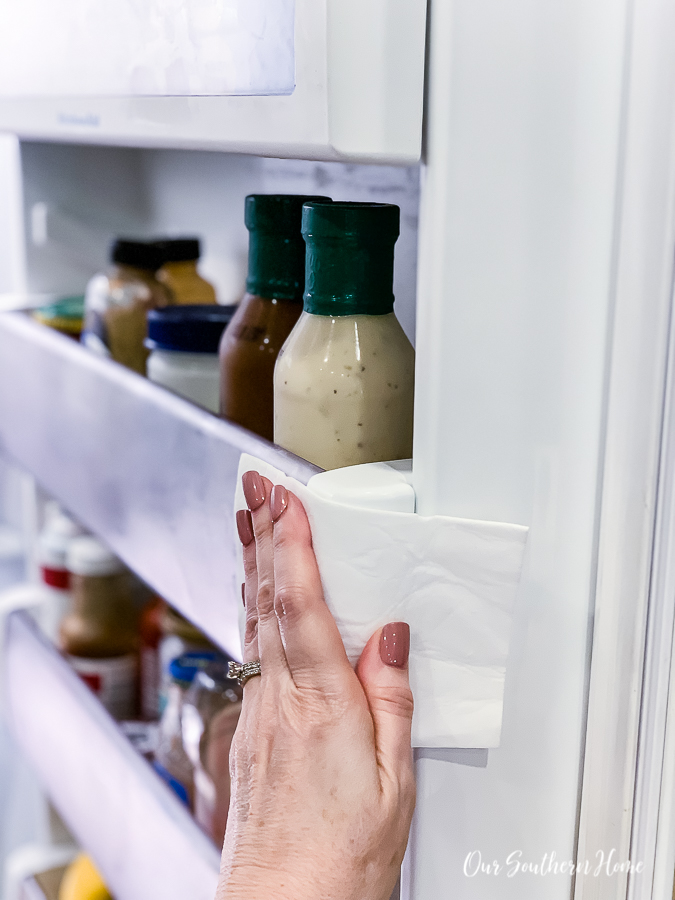 Condiment drips easily cleaned off of the fronts of refrigerator shelving.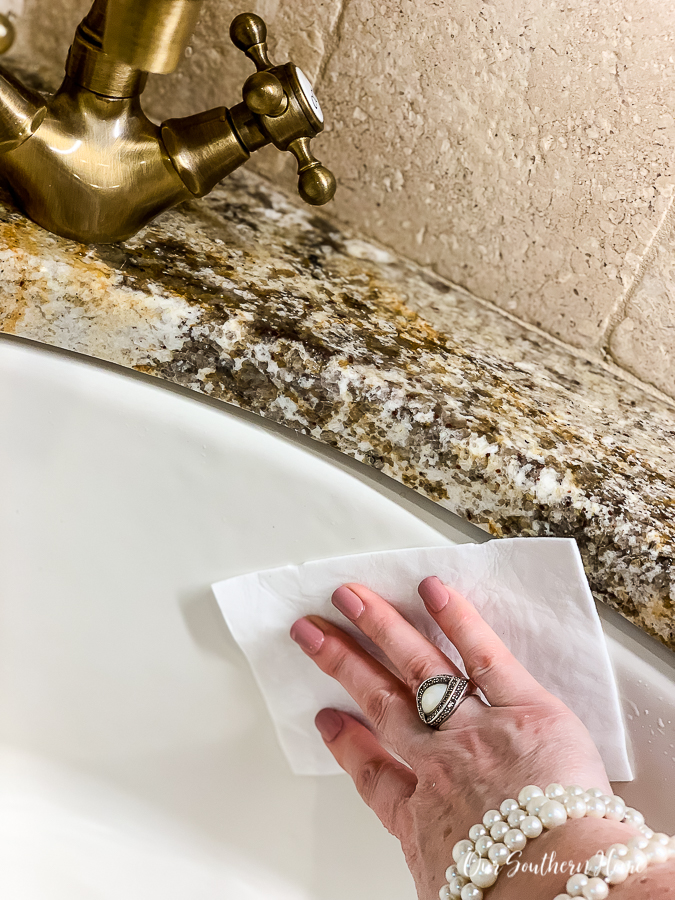 Stubborn spots on the bar sink were easily removed.
The above items would be great for kids to use if helping you with the cleaning process for a mom in your life! You wouldn't need to necessarily do a whole house clean! A huge treat would be to come in and clean baseboards, wall art and chandeliers…….the things that are often not cleaned regularly!
Think beyond just your mom for this thoughtful Mother's Day Gift!
Ideas for Moms that might need a day of cleaning!
brand-new moms
daycare worker
Sunday school teacher
elderly
neighbor
recent widow
family member
friend
and of course, your mom!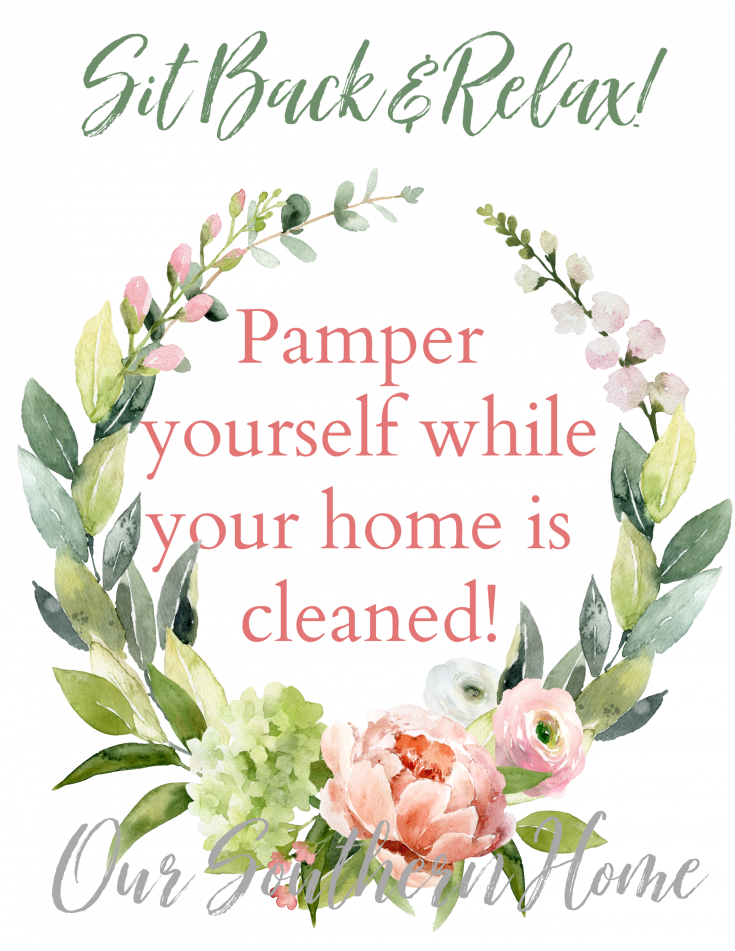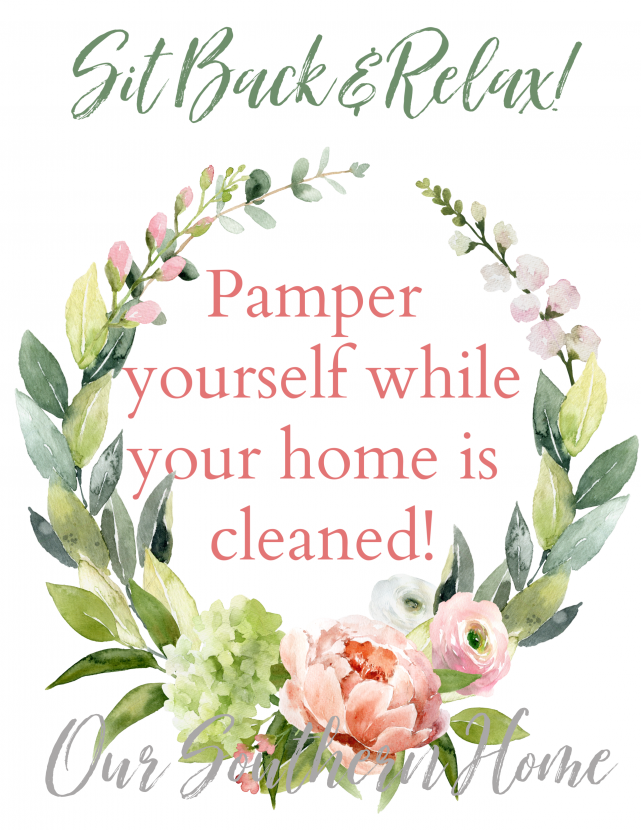 I created this printable coupon for you to use with your gift! Just CLICK HERE to print your FREE printable without my watermark.
Maybe you love this idea for your own Mother's Day gift. It is such a budget option and great for kids to be involved. Forward this project to your significant other as a subtle hint!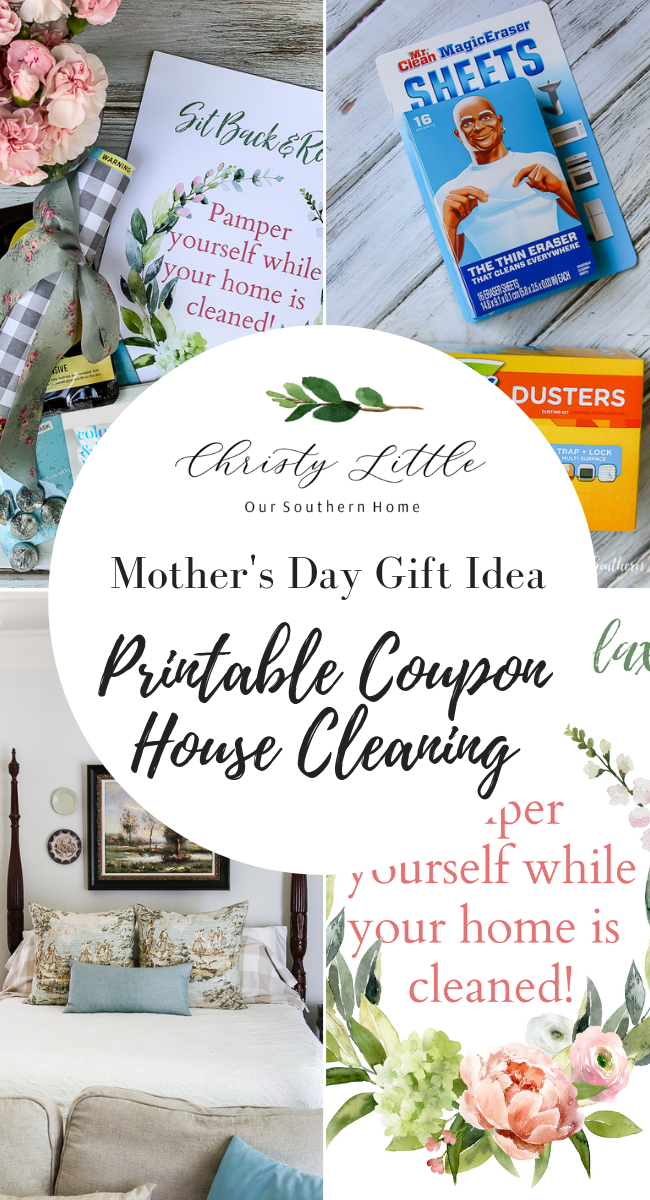 I wish you and all the Mothers in your life a beautiful Mother's Day!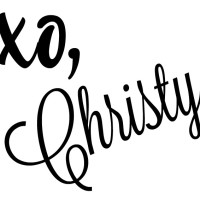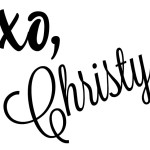 Buffer