Busy Night Christmas Recipe with Kraft
I am a member of the Collective Bias® Social Fabric® Community. This shop has been compensated as part of a social shopper amplification for Collective Bias and its advertiser.
This has to be the busiest month of the year so when I was selected to participate in creating a Busy Night Christmas Recipe with Kraft products I knew it was a perfect fit for my blog and family. I love to cook and creating recipes is a fun challenge.
I am so enjoying the holiday season, but between high school orchestra holiday concerts, church activities, parties and shopping sometimes the last thing we want to do is cook. Luckily, living in the country means that we are not in close proximity to fast food. SO….I like to occasionally create fun at home fast food for my family. This way I know what is in it!
My family loves chicken so I decided to create a simple chicken fingers recipe using the following Kraft products: Shake 'N Bake, Kraft Mayo, Kraft Ranch Dressing and Kraft Shreds. Warning…..it was such a hit that there wasn't a leftover in sight!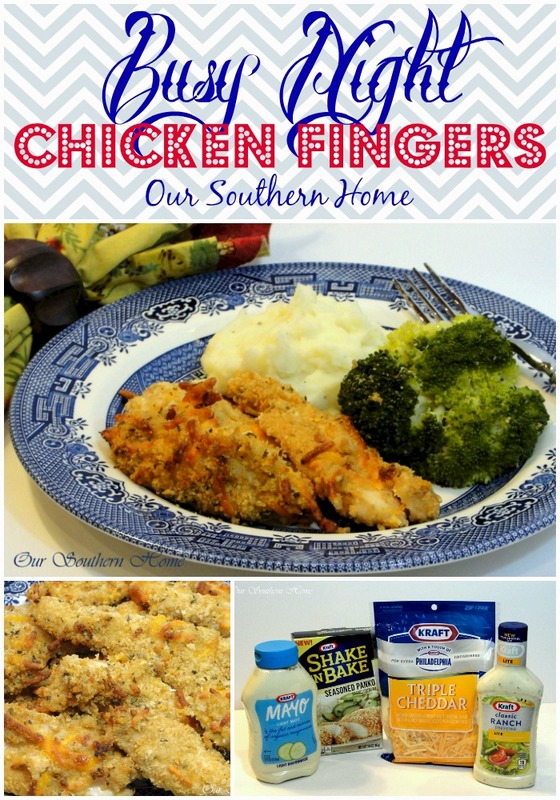 I served my chicken strips with frozen mashed potatoes prepared in the microwave then mixed with Kraft Sour Cream, milk, salt and pepper for a quick mashed potato. Add some steamed broccoli or bag salad kit…..you have a quick and nutritious dinner for your family!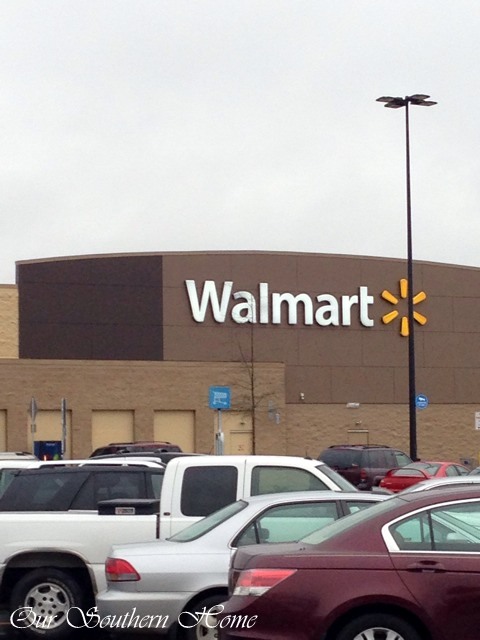 Our small town Walmart is less that a year old and such a wonderful one-stop shopping experience! We headed here for our weekly shopping trip and to purchase items for my Christmas recipe!
Most if not all of these items, you probably have on hand. Keep chicken in the freezer, and you can easily avoid take-out on a busy night.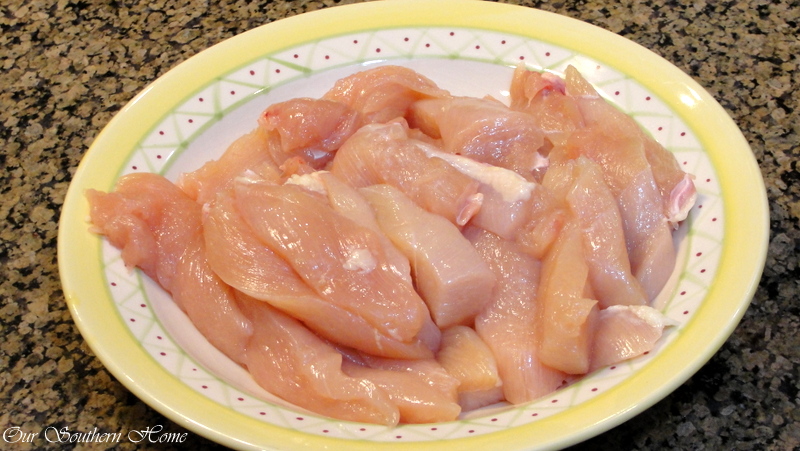 I find it more economical to purchase boneless, skinless chicken breasts and cut myself into strips. I have in a pinch, purchased them already cut!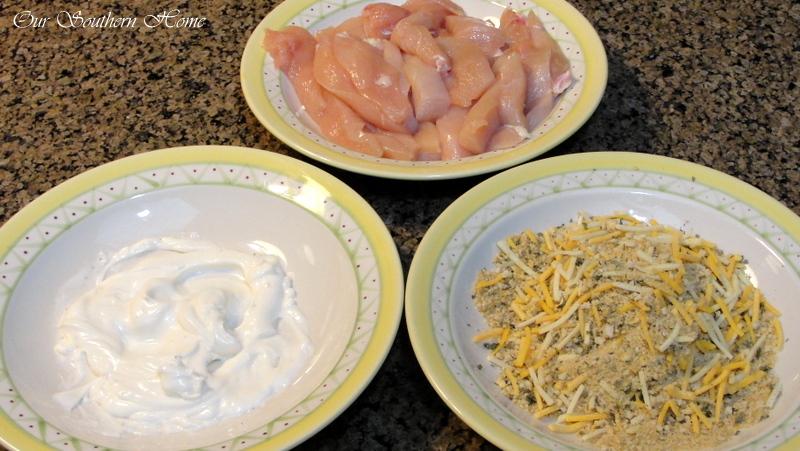 I placed everything in soup bowls, but any kind of shallow container will work.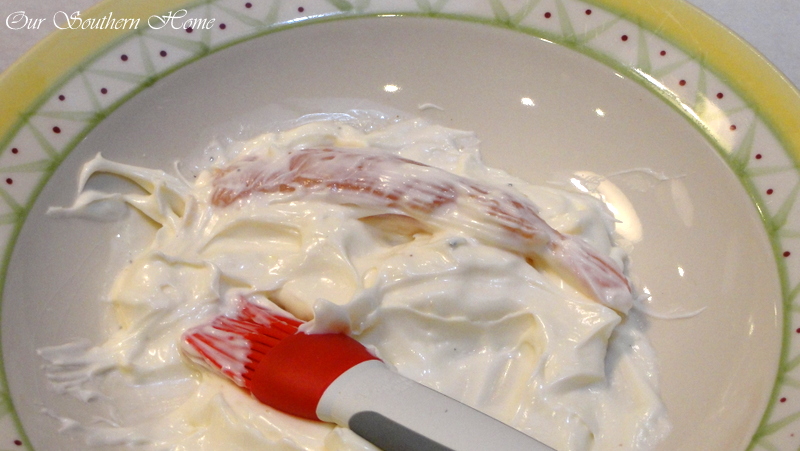 Now, I am coating the chicken strips in the mayo mixture. This allows the Panko mixture to stick to the strips.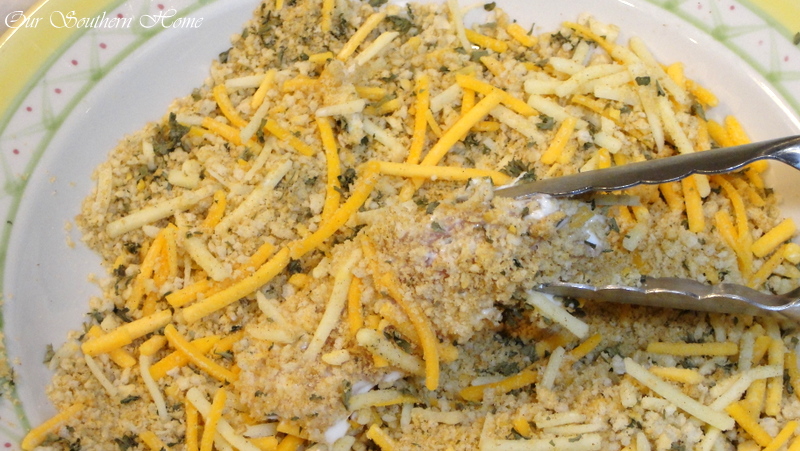 Coat the strips with the mayo mixture in the Panko mixture and place on your parchment lined baking sheet.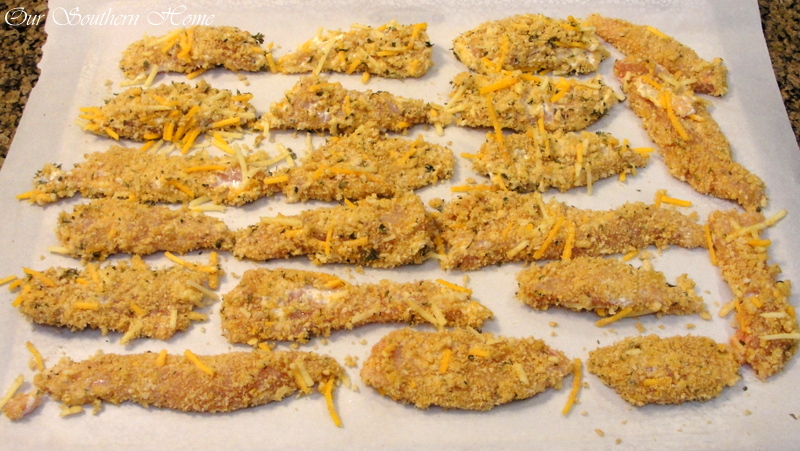 Here they are all ready to go in a 400 degree oven for 20-25 minutes depending on your oven. Mine took about 24 minutes. Parchment paper helps make cleanup easier and they easily lift from the paper without burning on the bottoms.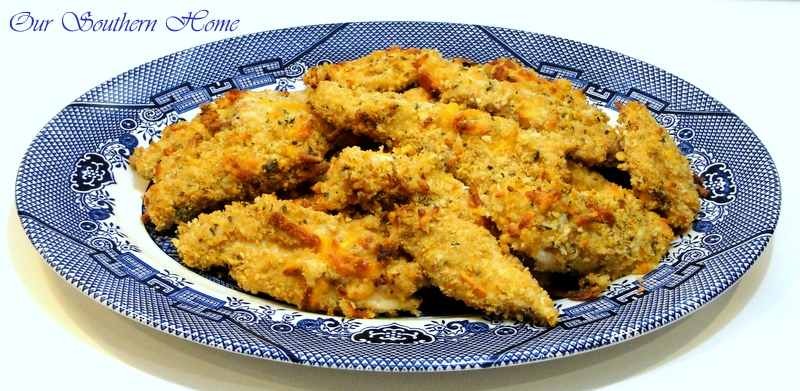 all plated and ready to serve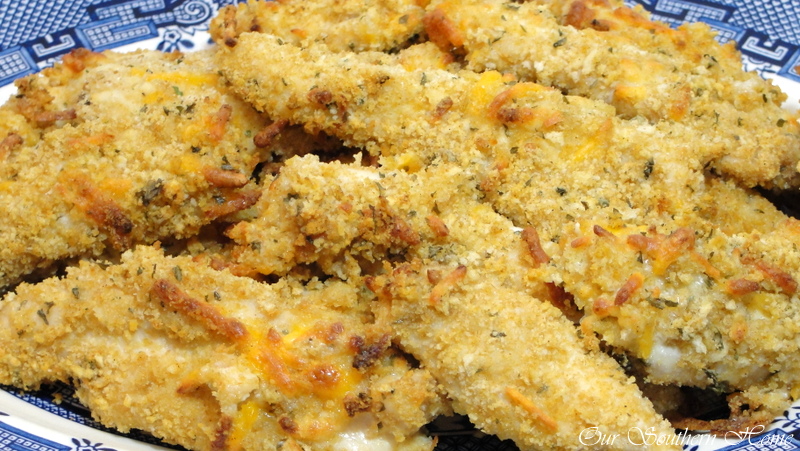 Up-close of the light golden brown crunchy goodness.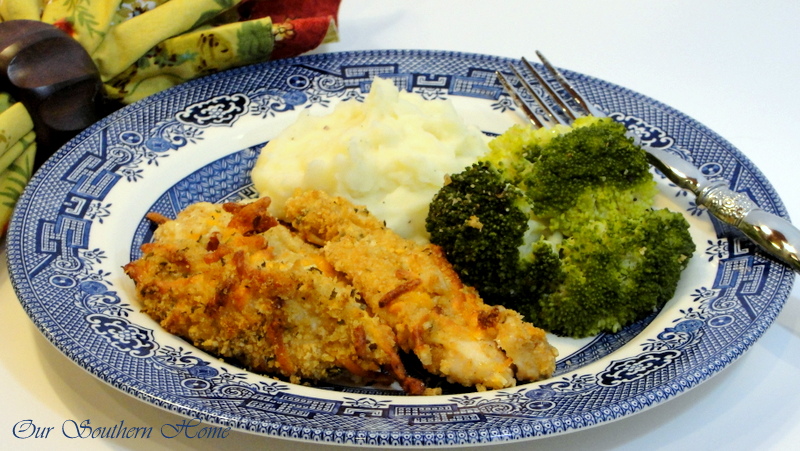 I served it with the frozen mashed potatoes and steamed broccoli. There was not a leftover in sight. I was a little bummed because I was looking forward to a little next day lunch plate! My teens want me to start adding this weekly. It is so flavorful and moist that no dipping sauce was needed! You could easily prepare one up with a little of the mayo and ranch dressing like with the coating. I thoroughly enjoy cooking for my family and whipping up simple dishes with what is on hand. You could also vary the mayo mixture with mustards and try different flavors of Shake 'N Bake. I love this combo so I'll probably stick with it for now. I encourage you to keep staples like these on hand for those busy nights. The chicken fingers would also be yummy with the Kraft Velveeta Shells and frozen broccoli!
Kraft is sharing with my readers today this free online magazine full of holiday tips and recipes!
You can view my Kraft Essentials shopping experience at Walmart here: Kraft Essentials and Walmart Google+ Shopping Album
Thanks for stopping by! Be sure to print and pin my recipe on Pinterest for easy reference in the future!
Many thanks to Collective Bias for selecting me for this fun opportunity with Kraft Meal Time Solutions and Walmart!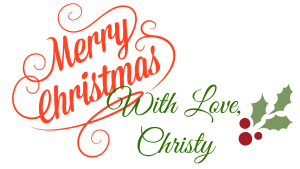 Buffer