Carved Fish Vase Makeover
Welcome y'all to another month of Thrift Store Decor makeovers!
Recently I picked up this carved fish at the thrift store. Well…..I can't take all the credit. Ashlyn actually found it. We divide and conquer when thrifting together. She always looks first for ironstone.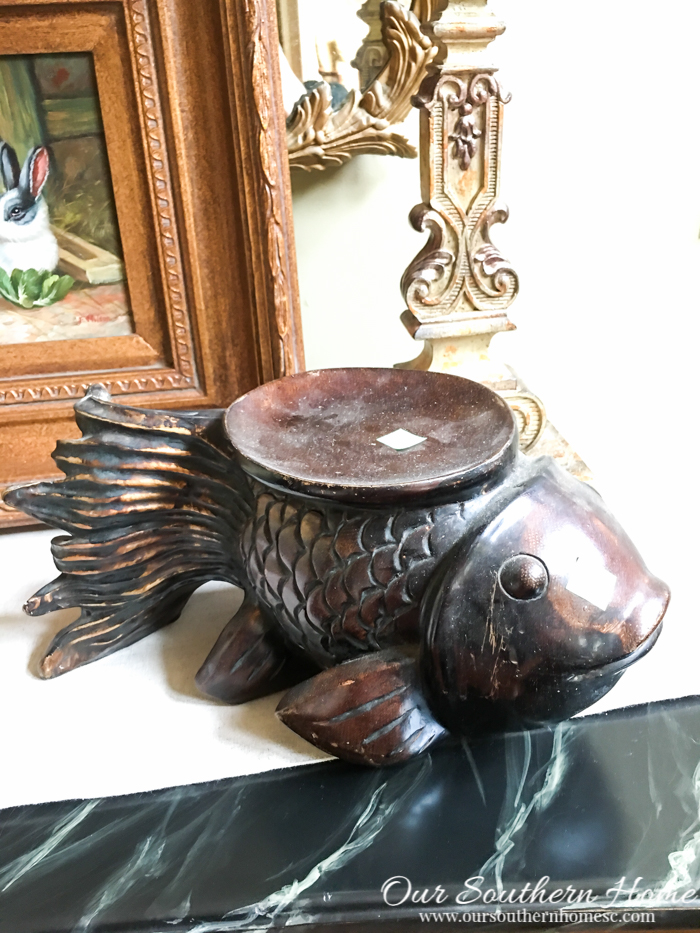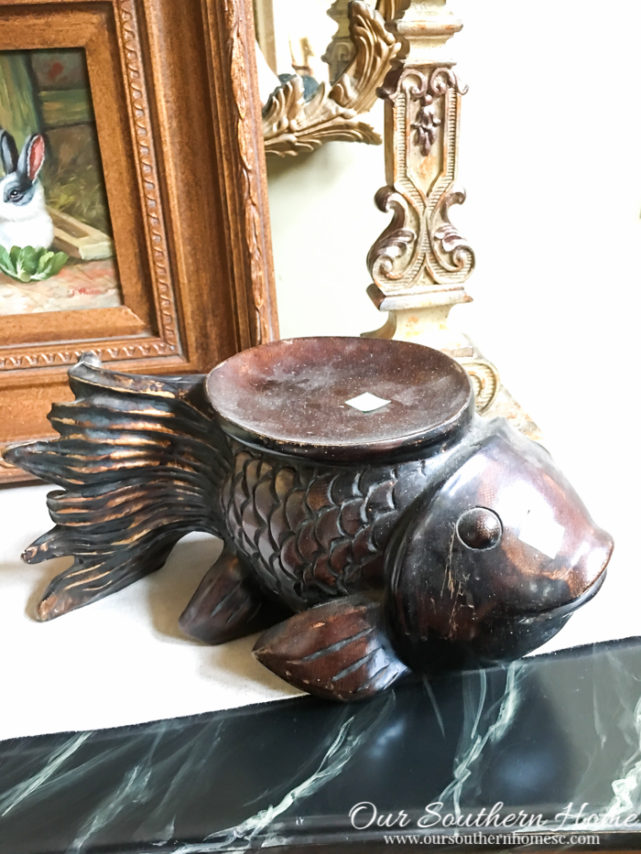 I'll admit…..I had no idea what to call this project. Yeah…it's a carved fish. I'm pretty sure in its former life that it had a candle sitting on top of it. Maybe one of those ball-shaped candles.
Our screened porch has a lot of items from the beach on it so this little guy was a perfect addition….as a vase holder. I know….blah, blah, blah title.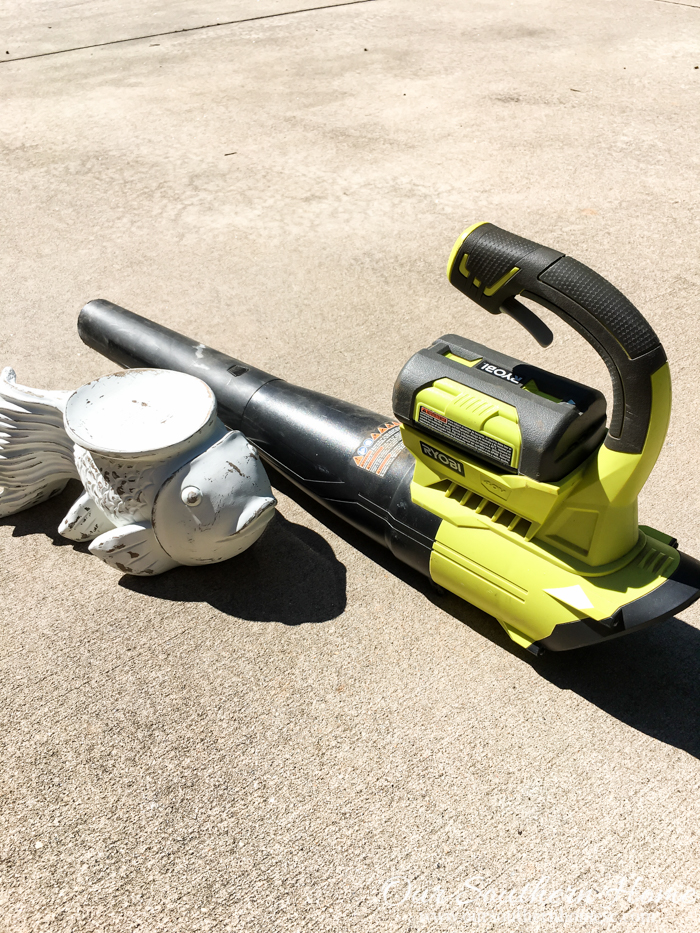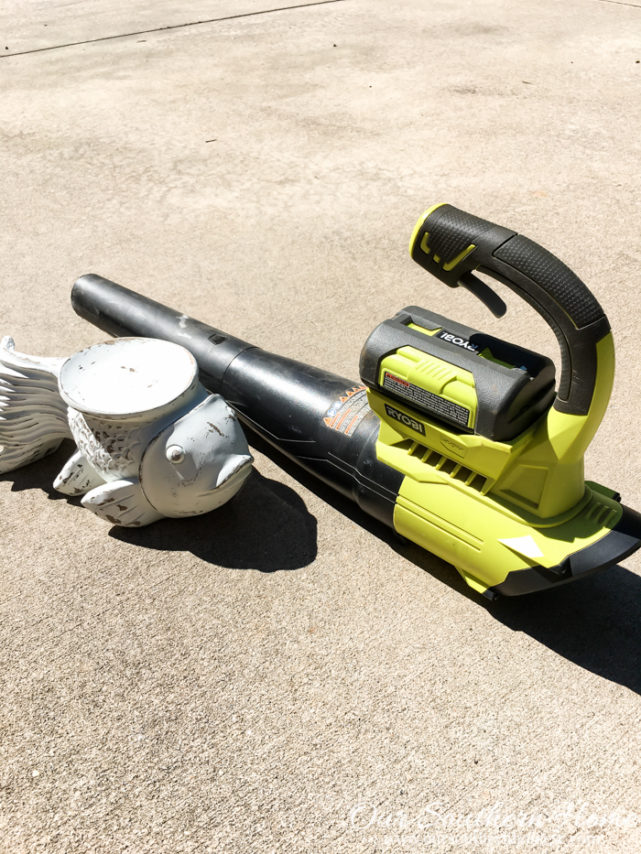 **This post contains affiliate links for your convenience. Please see my full disclosure for details.**
I simple spray painted the fish in a satin white
. Let it dry.
Then sanded with a medium grit paper.
Why is that Ryobi Jet Fan Blower sitting proudly by the fish. It's a favorite part of my DIY process. It's cordless, so I simply blow off items like this after sanding. It gets all the loose dust off before I really clean it off with a rag.
I then sealed with a clear, satin spray sealer.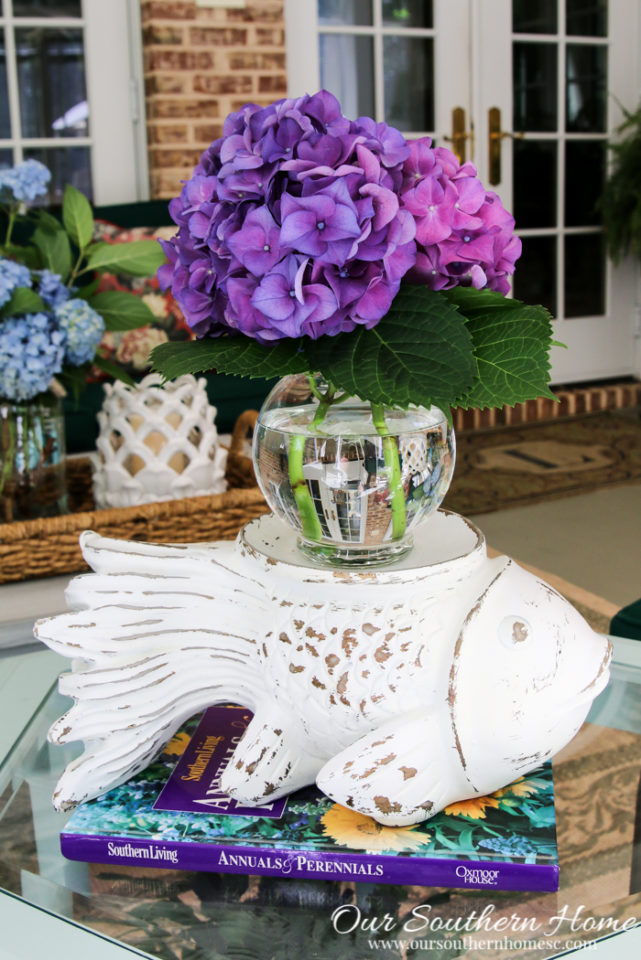 It's just perfect on the screened porch.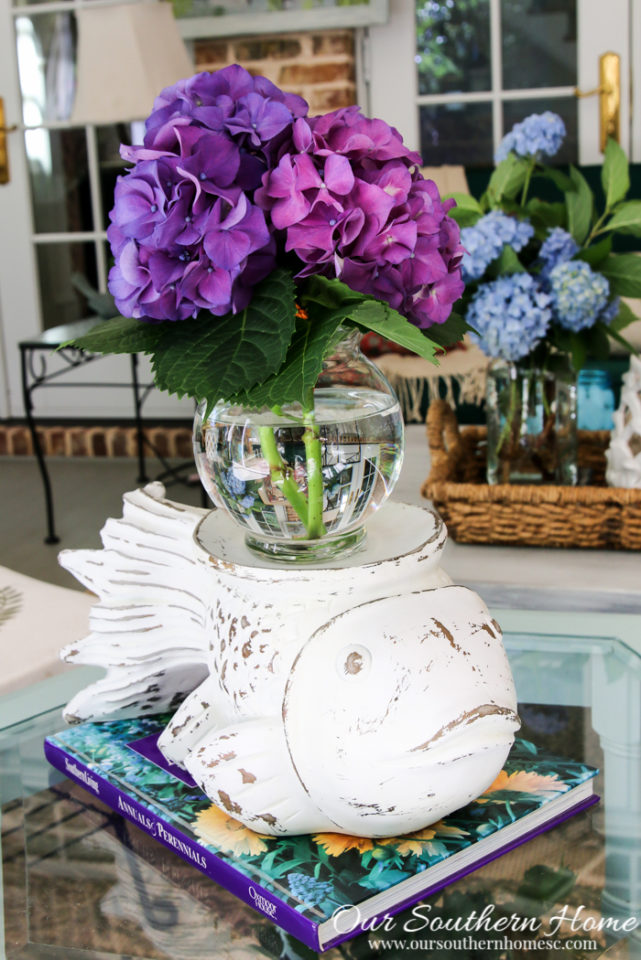 Can we talk about these purple hydrangea for a minute?
A friend asked me to go look at his father's house that is on the market. He wanted me to give them some remodeling ideas to help it sell quicker. While in the back yard, I was taken aback at the pure joy of these babies.
I decided to help myself to a few stems for my efforts. It's a vacant home and in the back. I knew my friend wouldn't mind. They are huge!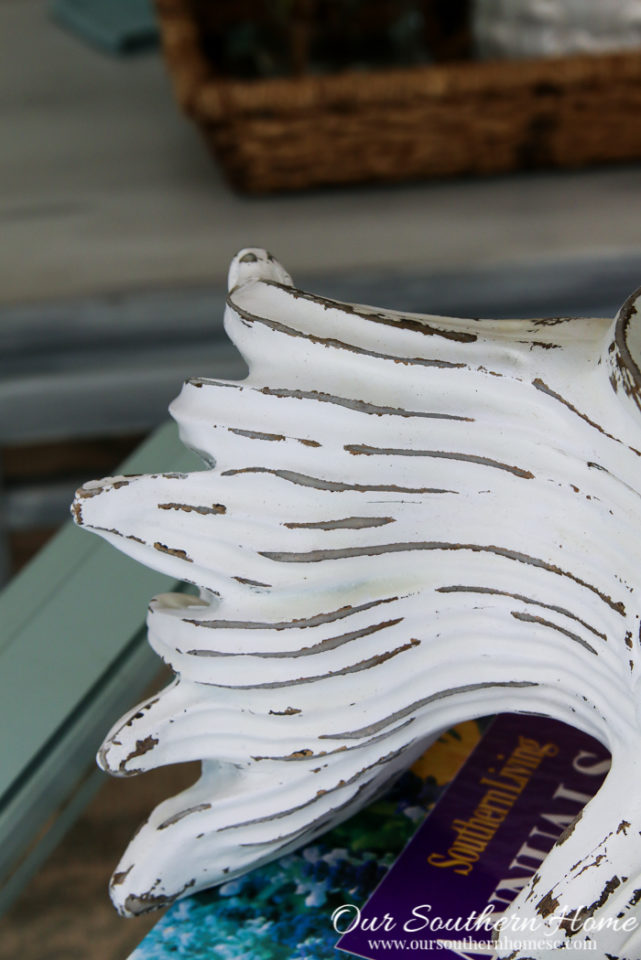 Ok…back to the project. At first I lightly distressed. It just needed more. All these little grooves were just calling for a scratch of the sandpaper.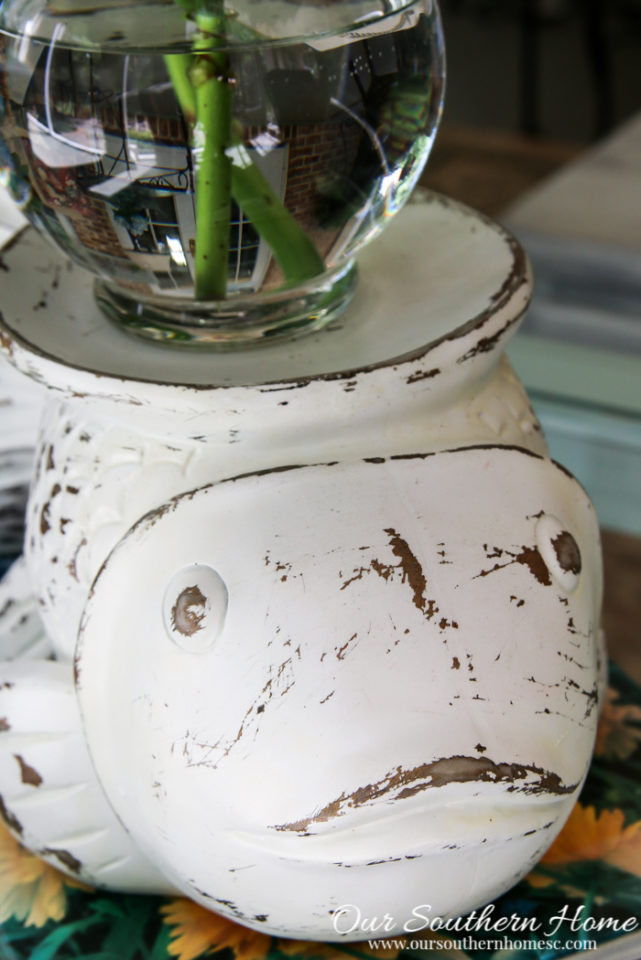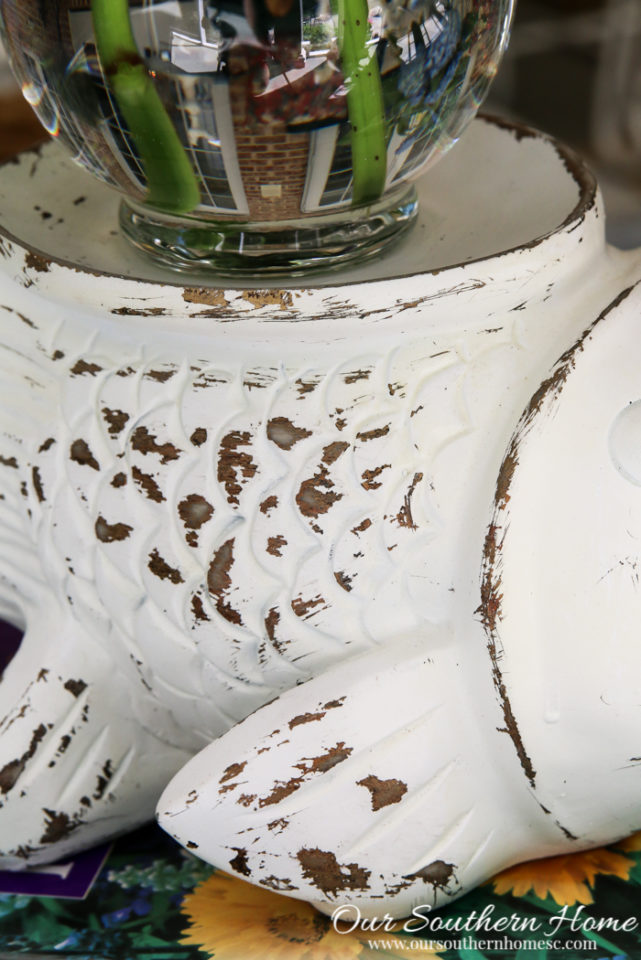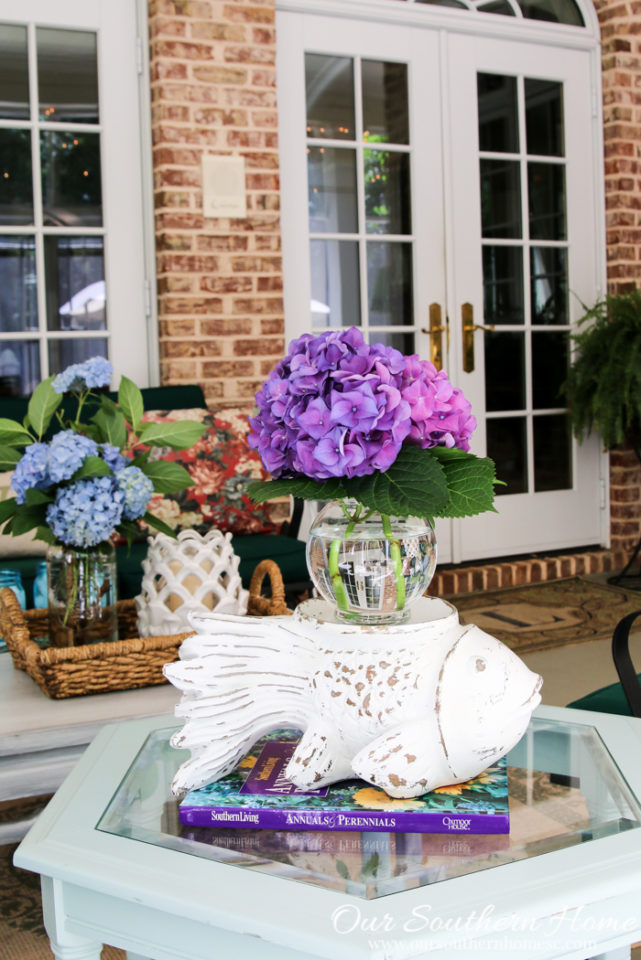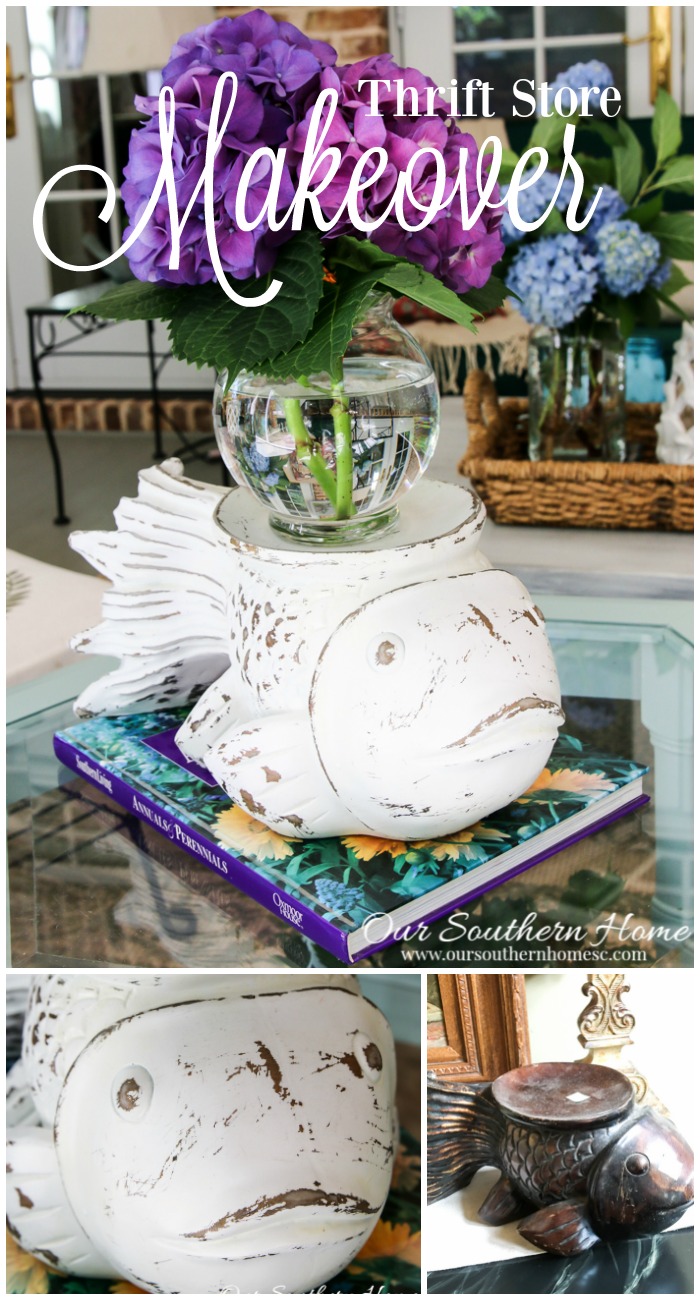 Be sure to PIN for later and share with your friends! Thanks!
Now let's see what these creative ladies have in store for us!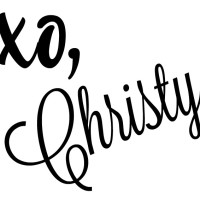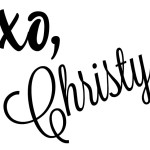 Buffer