Easy Prosciutto Pizza Rolls
Easy Prosciutto Pizza Rolls are perfect for an appetizer or a meal with a salad. It is sure to please your family!
Latest from OSH
It's time for another group of fabulous recipes with my blogging friends. I'd like to give a big shout-out to my friend Marty from A Stroll Thru Life for organizing this each month for us.
Be sure to read until the end of the post to get the links to this week's yummy collection of recipes.
If you love Italian and easy, you may want to check out my Easy Italian Meat Sauce recipe!
Easy Prosciutto Pizza Rolls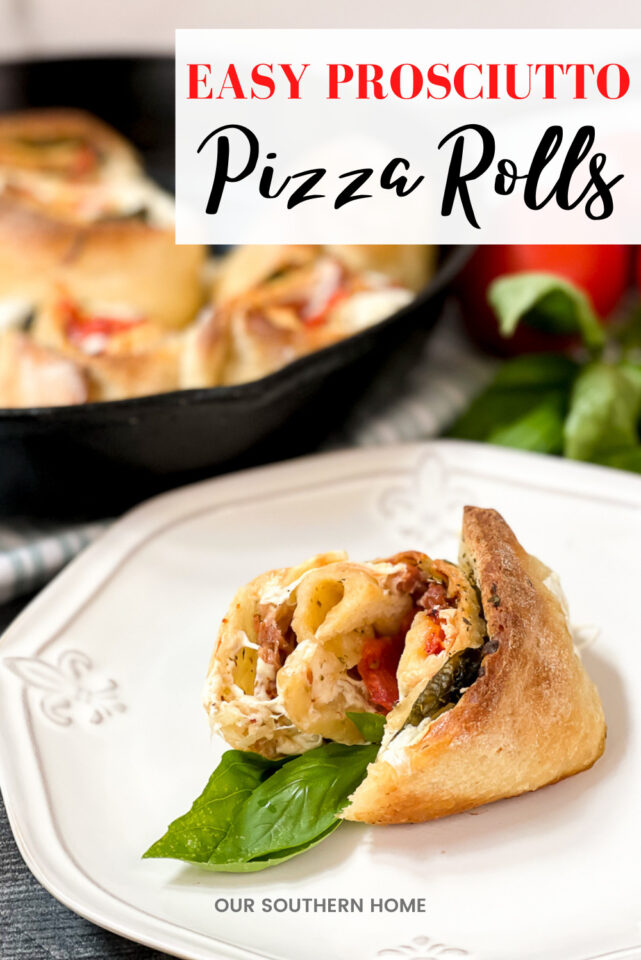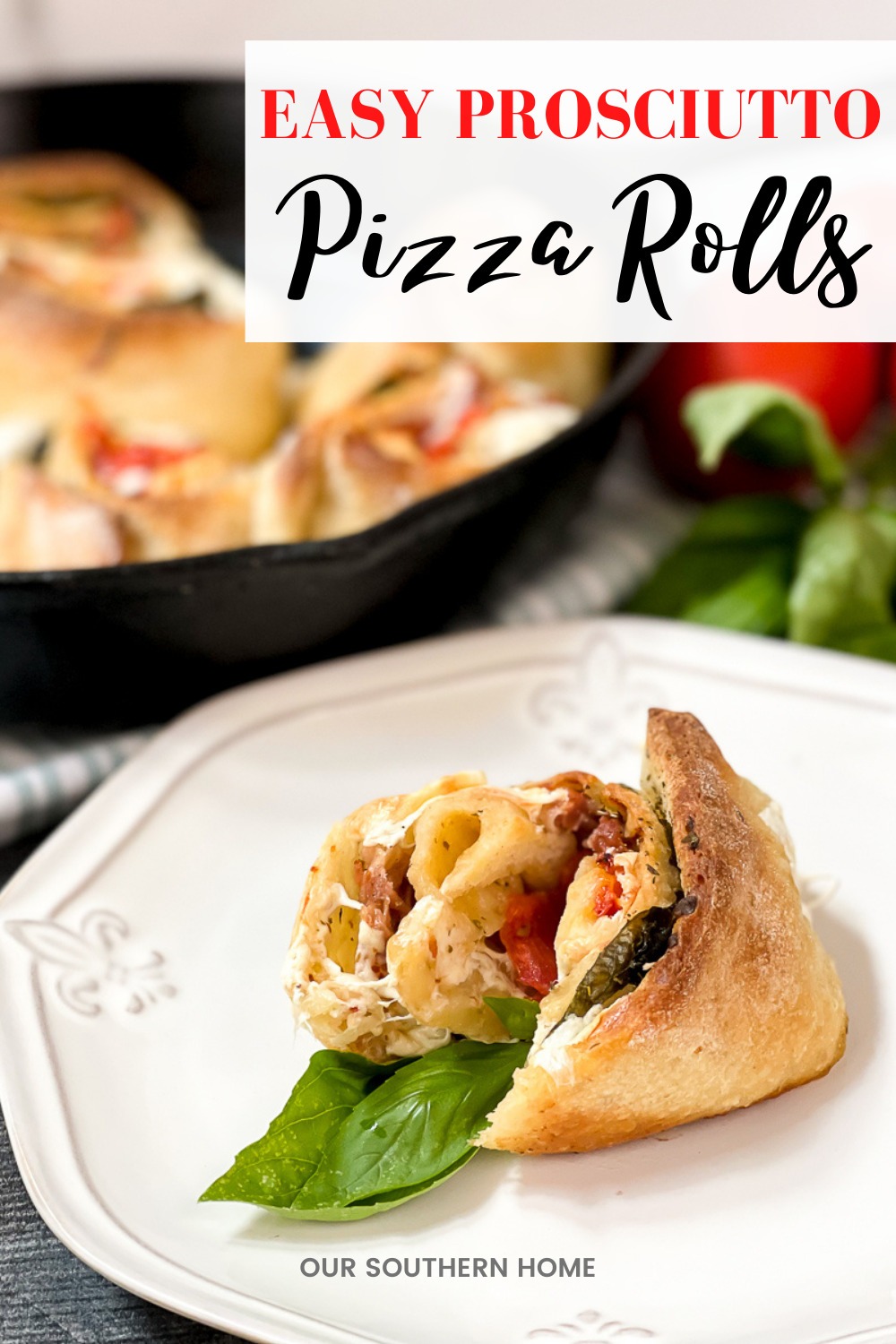 Our family loves pizza and has it about once per week. It's that meal that I have in my back pocket for when it's been a crazy busy day.
If your family loves pizza, they will love these Easy Prosciutto Pizza Rolls. They are perfect for an appetizer or a meal with a salad.
Using a roll of pizza crust that you can find in the refrigerator section of your grocer, you can whip up a little twist on the typical pizza.
Ashlyn loves making these. I am always amazed at the things she comes up with for my recipes. She's been doing the recipes for the blog for over a year now. What will I do when she leaves home?
Here are a few kitchen favorites!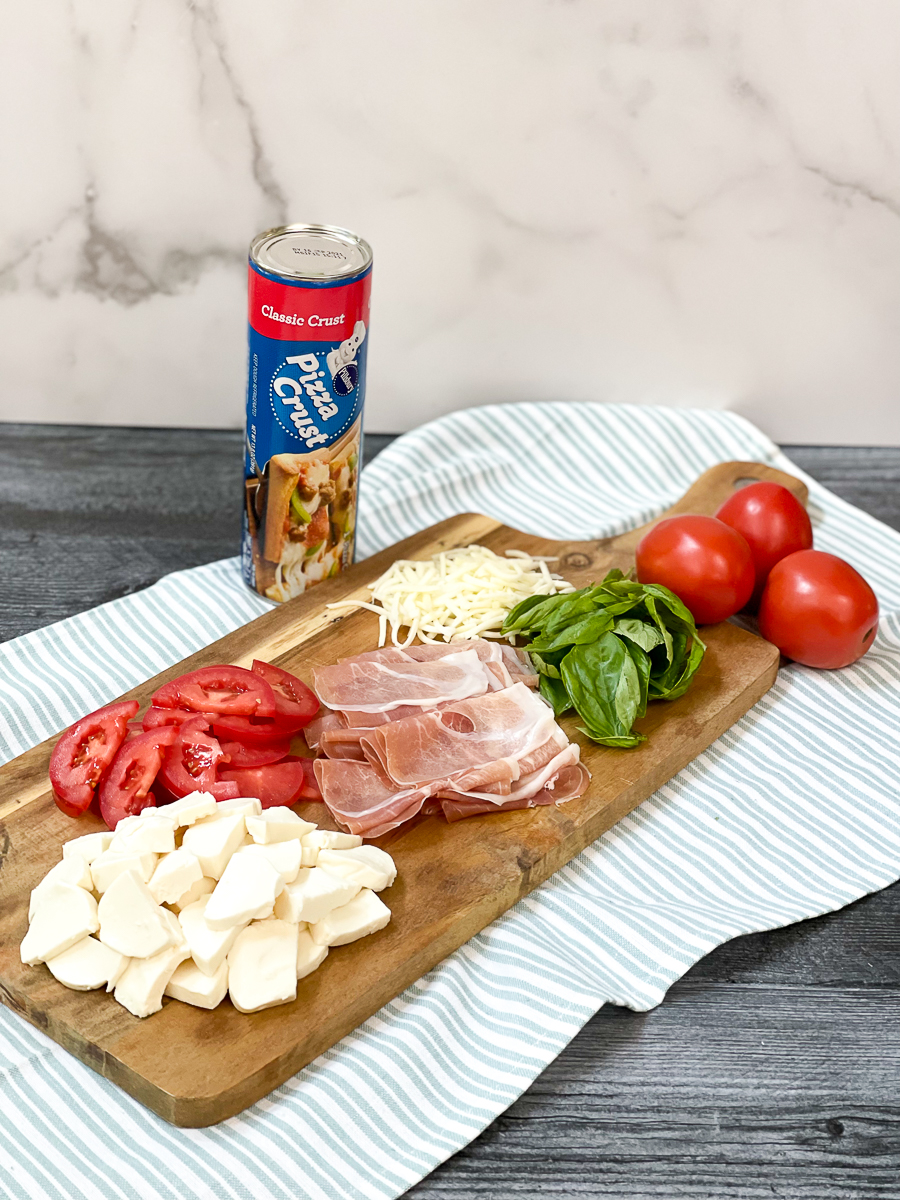 The ingredients are pretty simple!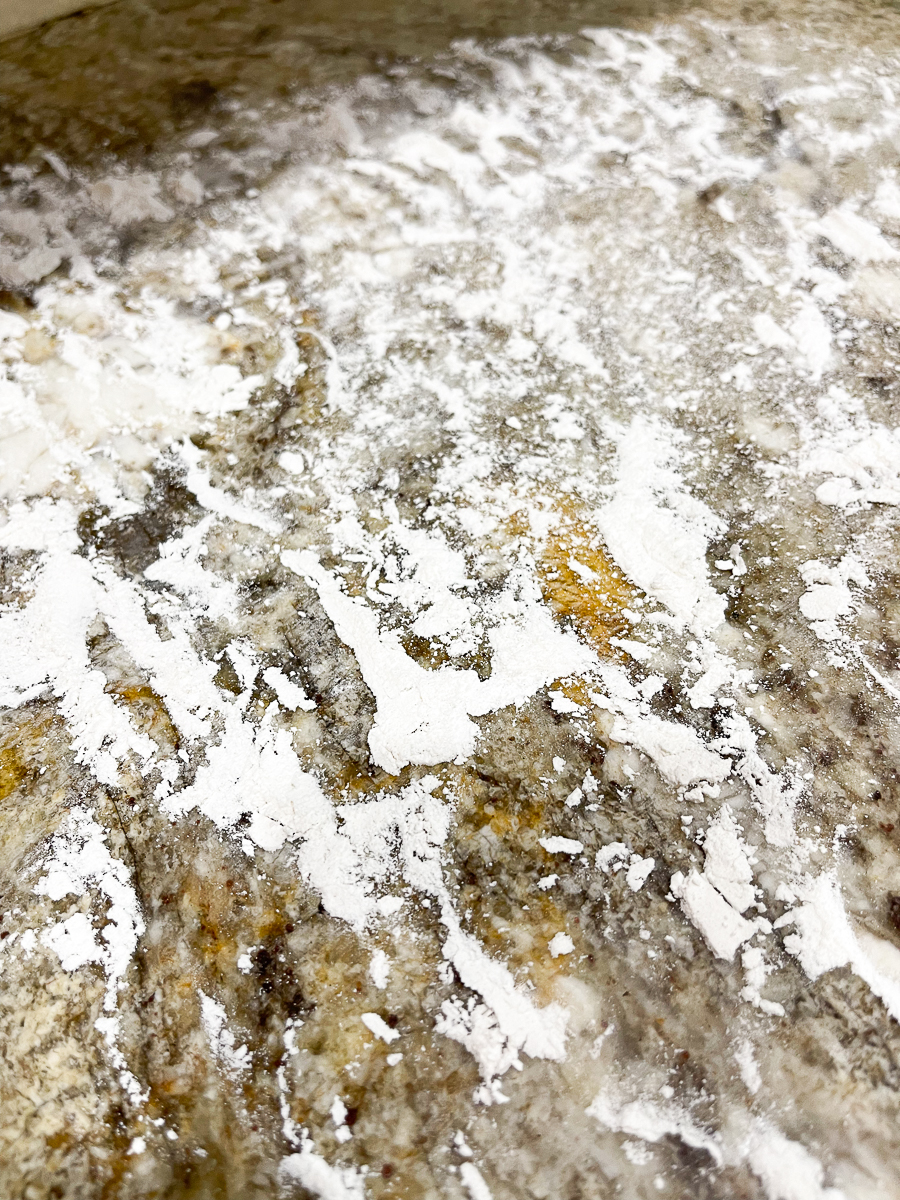 Lightly flour your surface to help the dough release.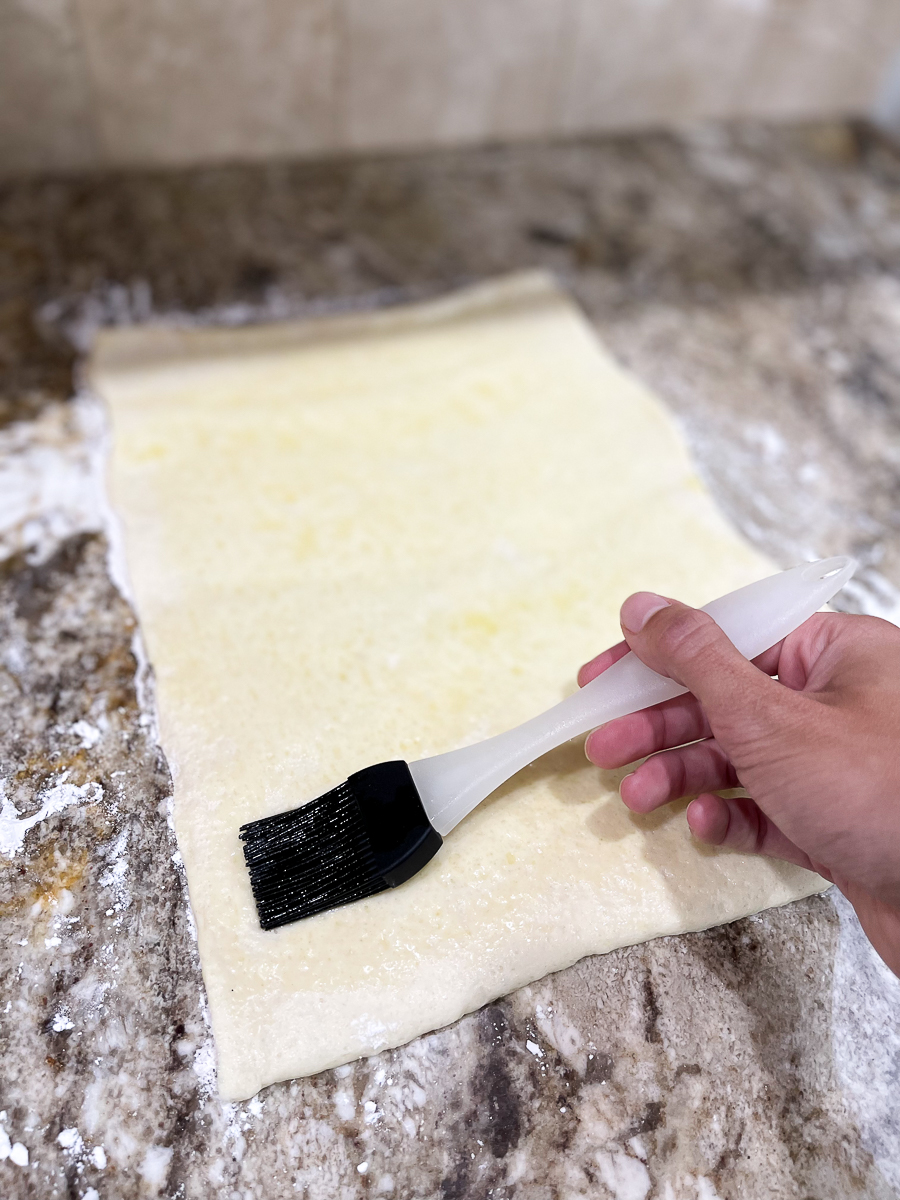 Roll out your dough slightly and brush with a little olive oil.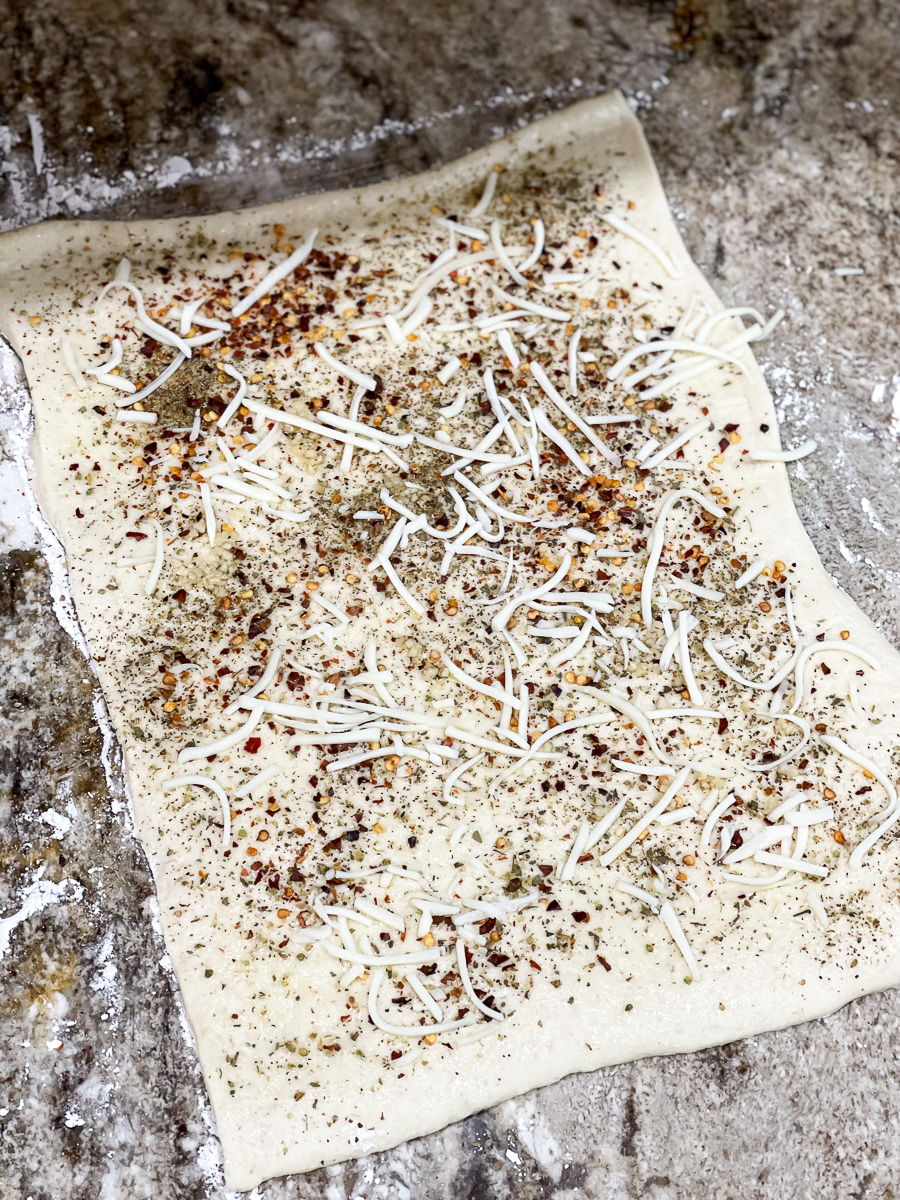 Sprinkle with spices and shredded cheese.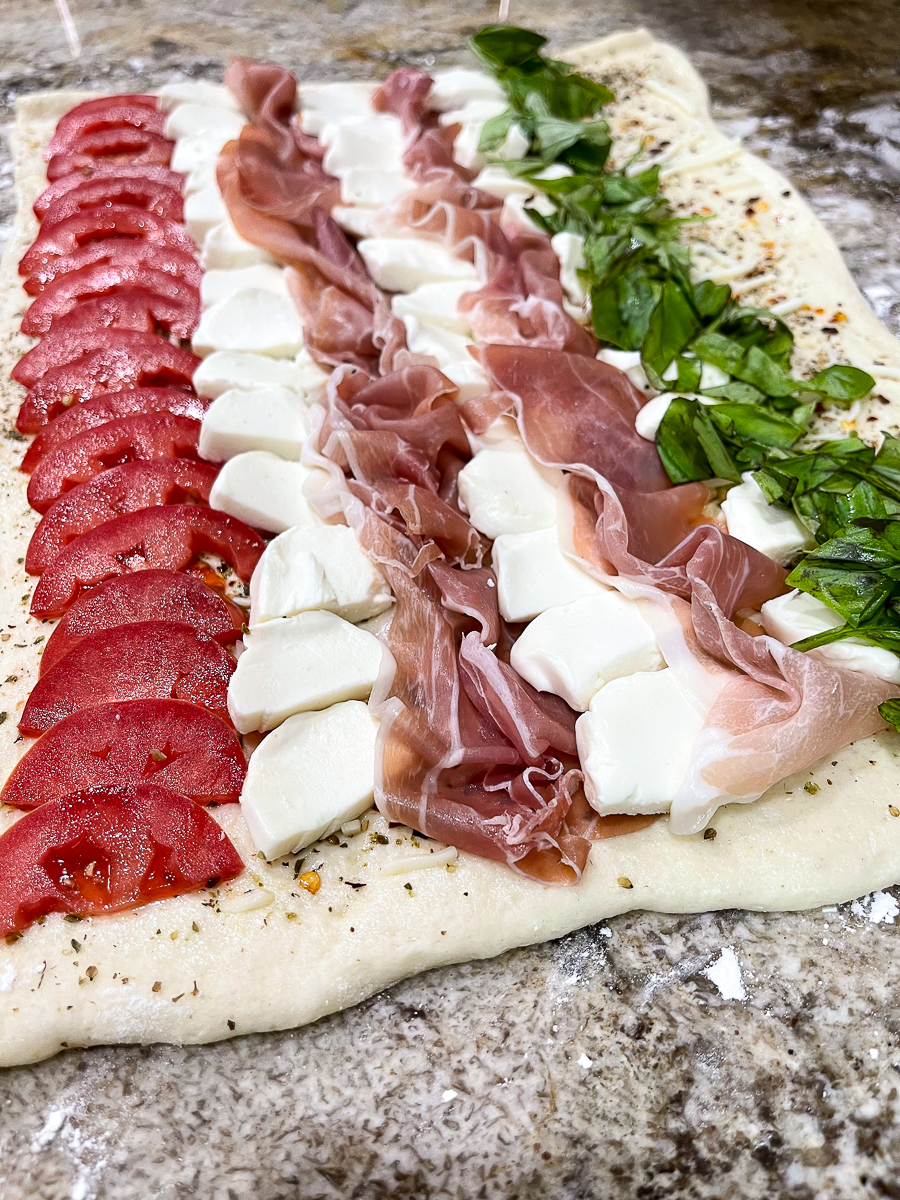 Arrange the ingredients per the recipe. Isn't it beautiful!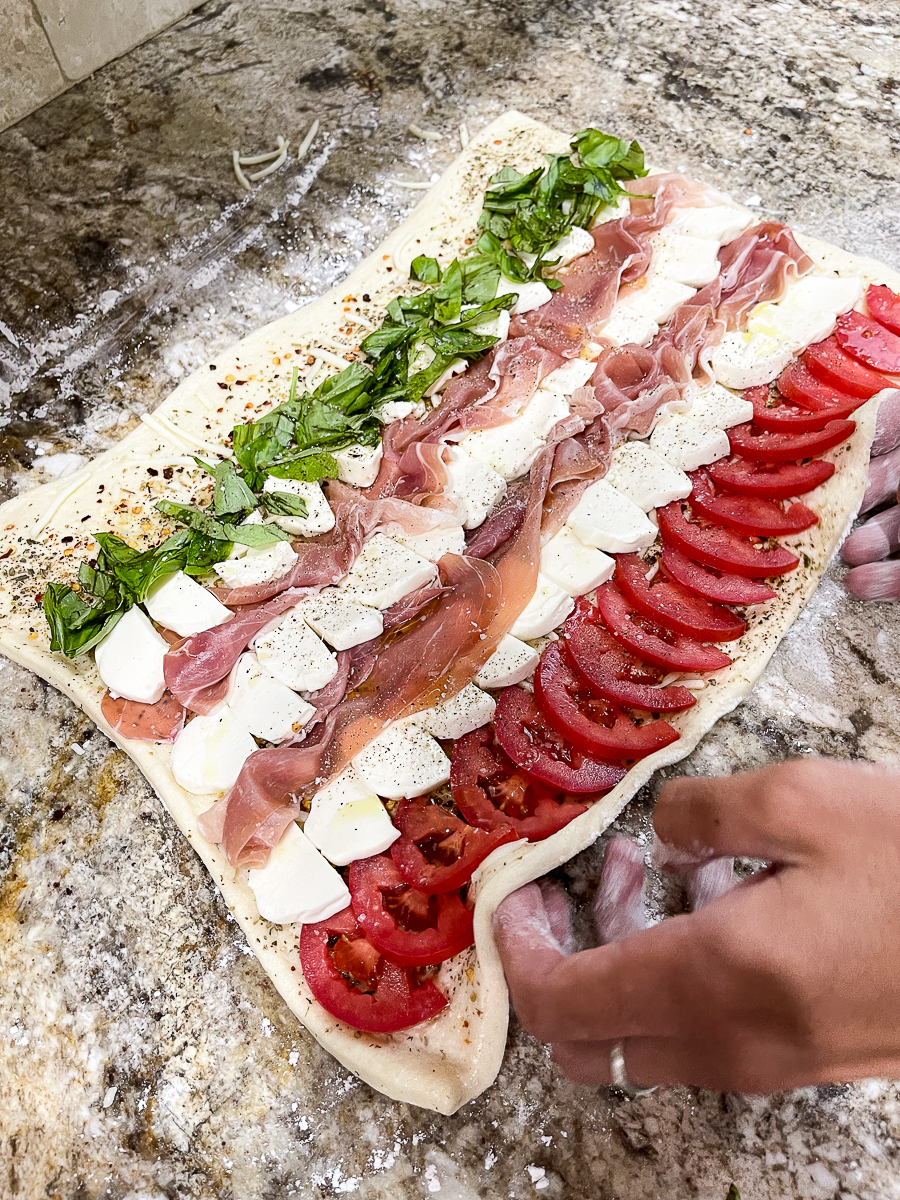 Carefully begin to roll up the dough on the edge with the tomatoes.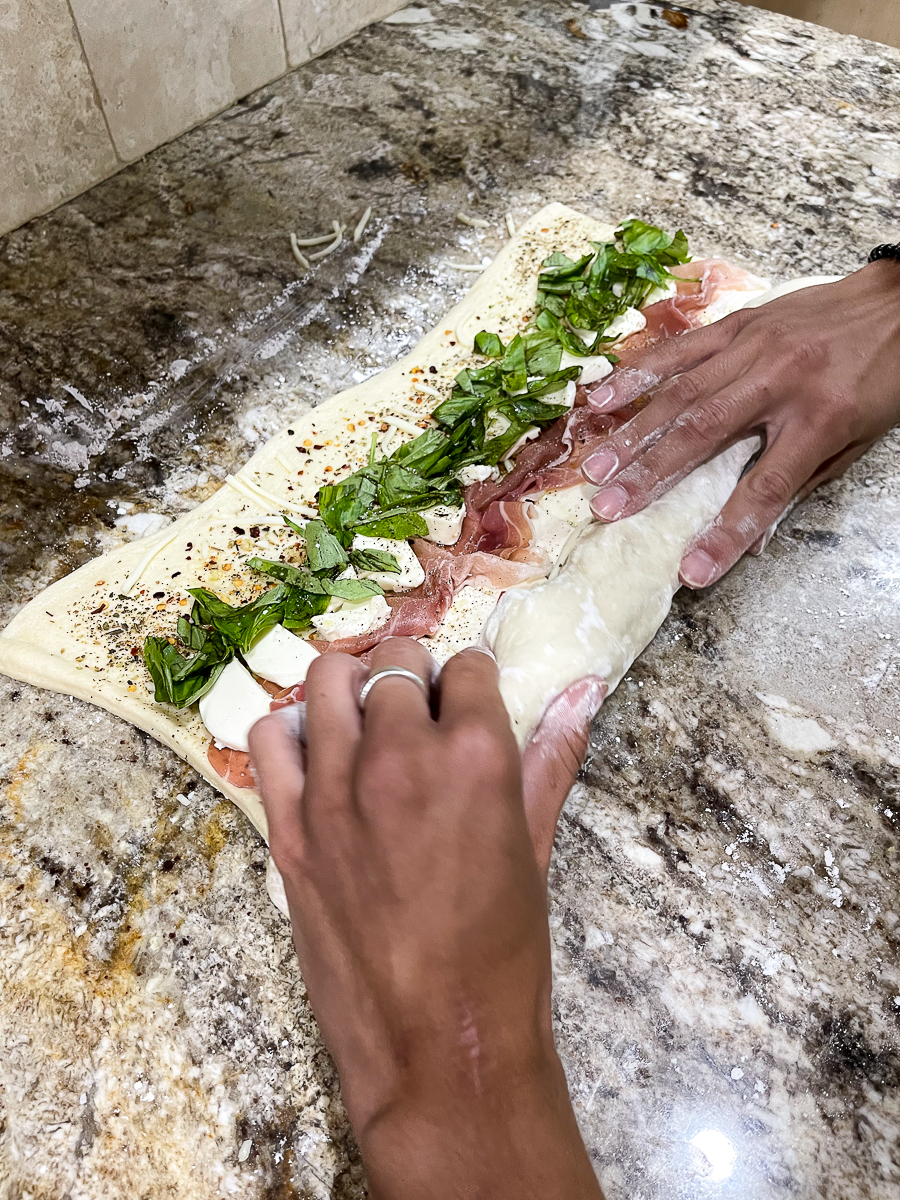 Roll it slowly, evenly, and somewhat tight without tearing your dough.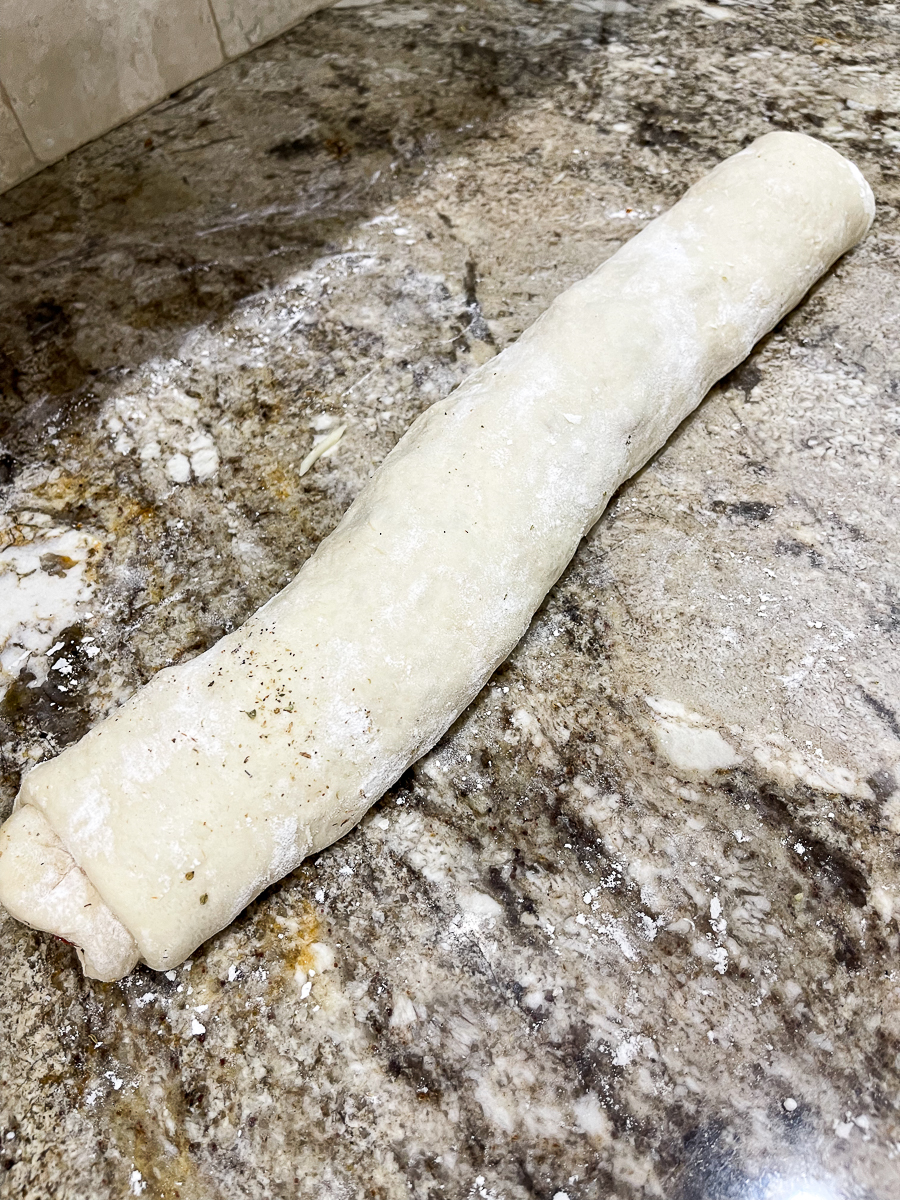 Transfer your log to a cutting board if needed.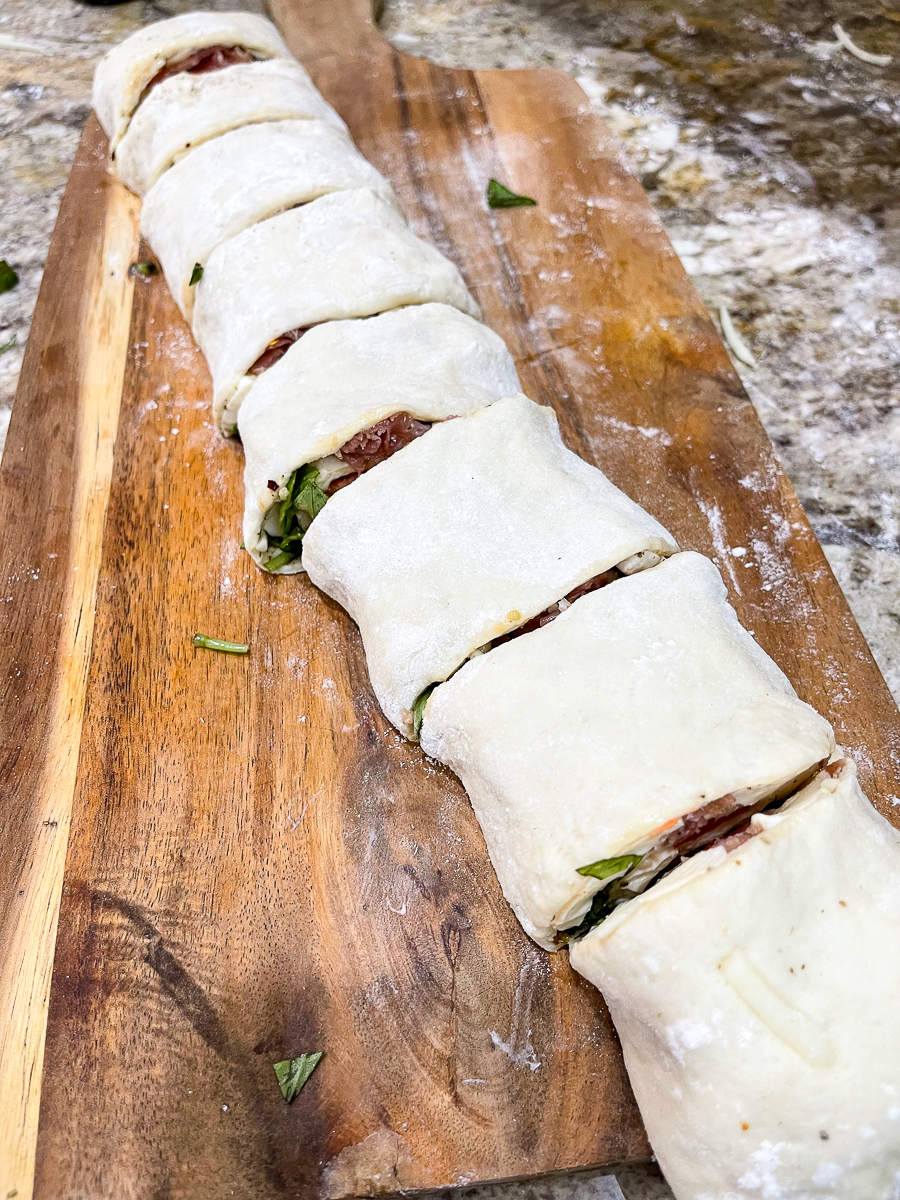 Slice into 8 equal slices.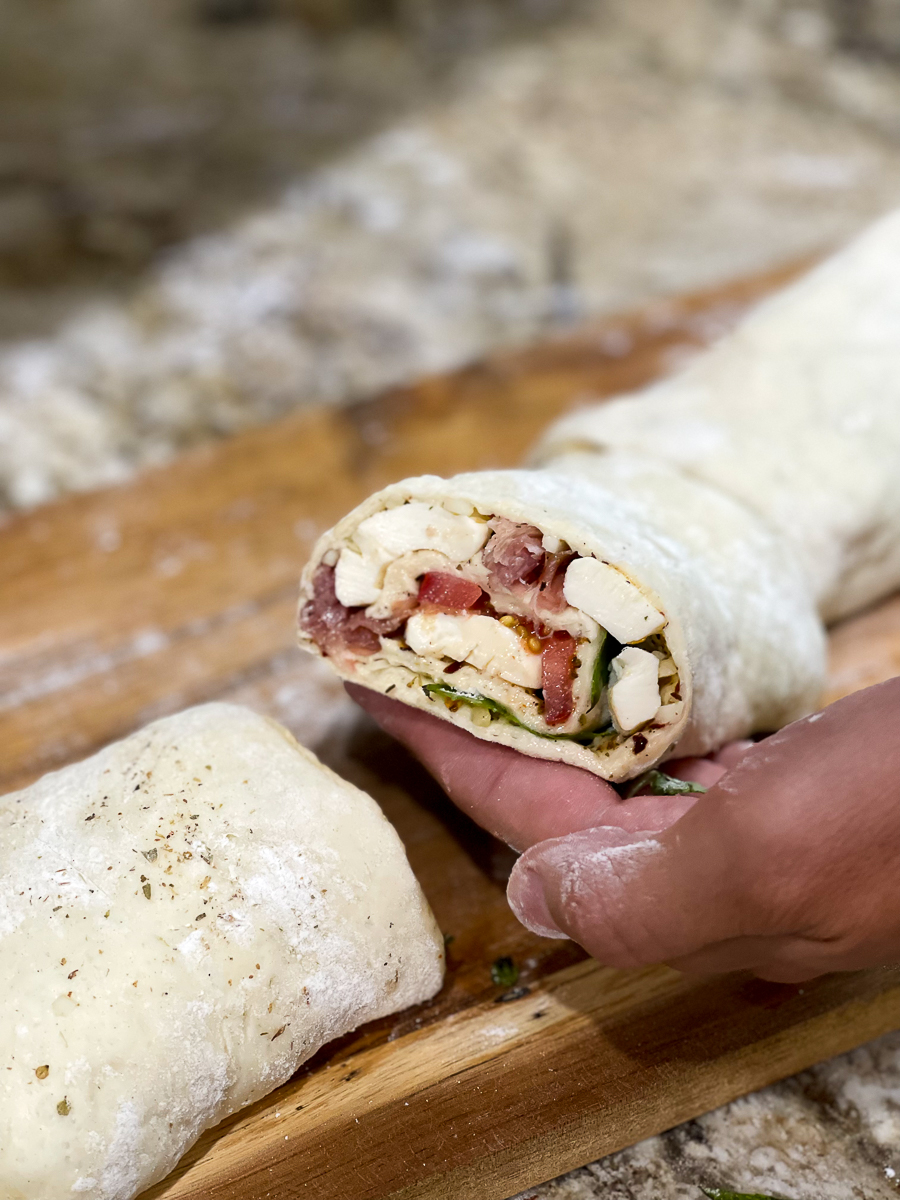 Yummy!!! Now it's time to place them in the cast iron skillet. They already smell divine.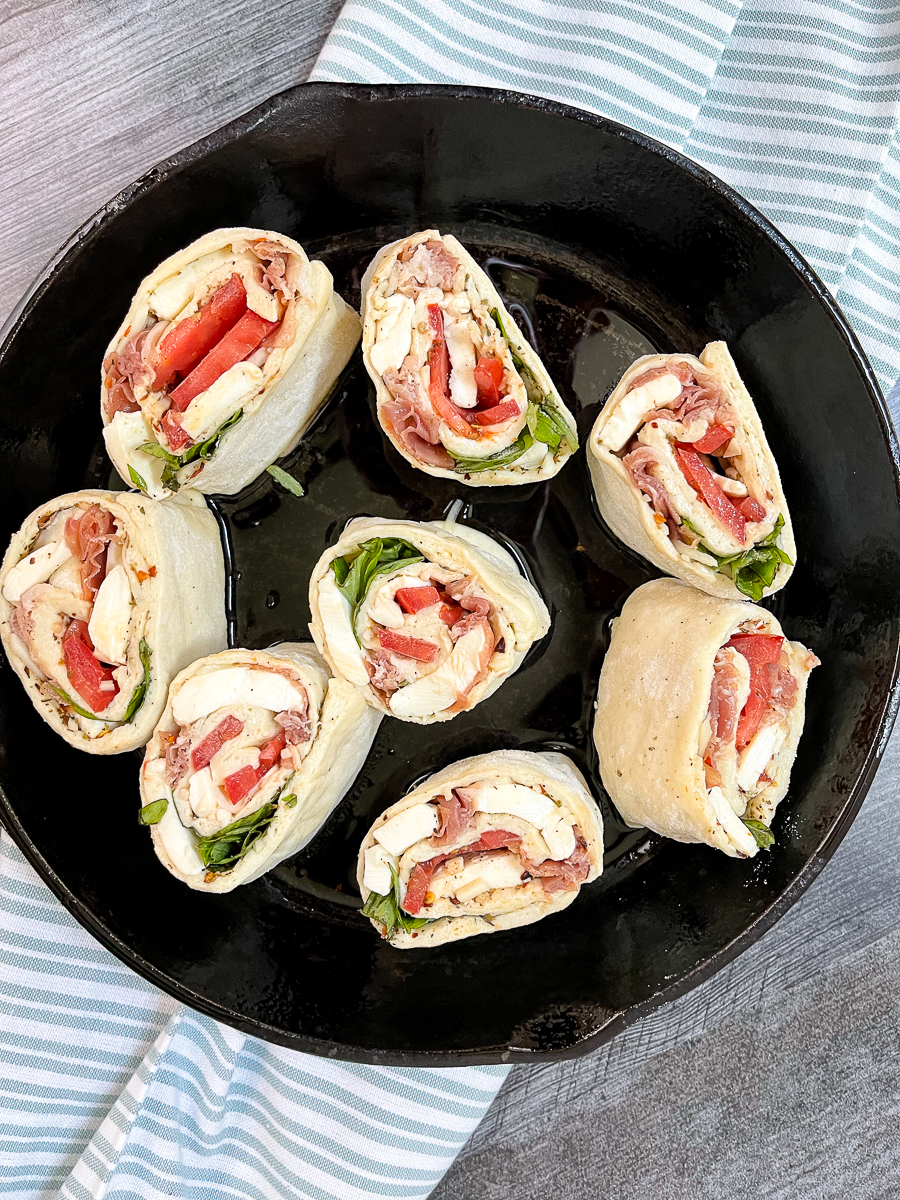 These would even work in a slightly smaller skillet. This is the smallest one that I have. It still works!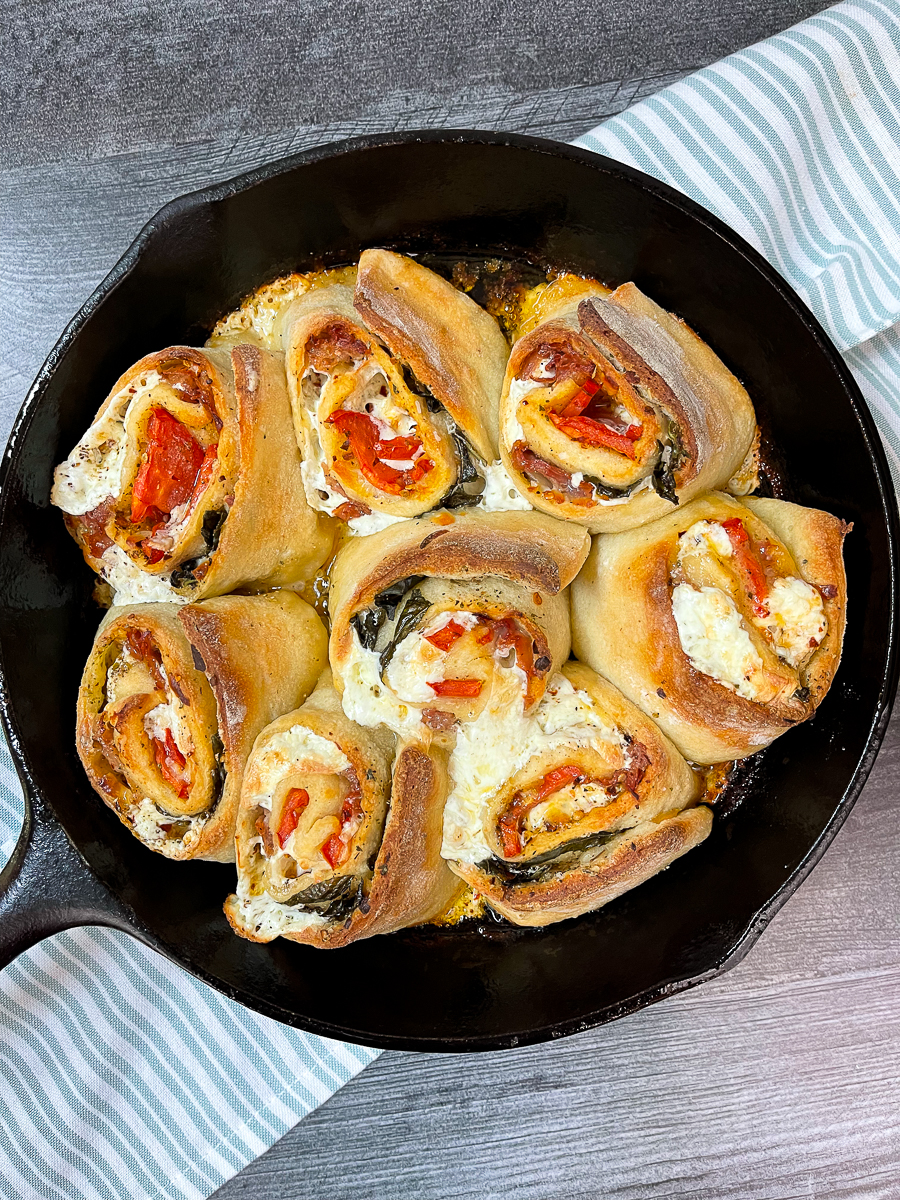 Straight out of the oven! They are so good!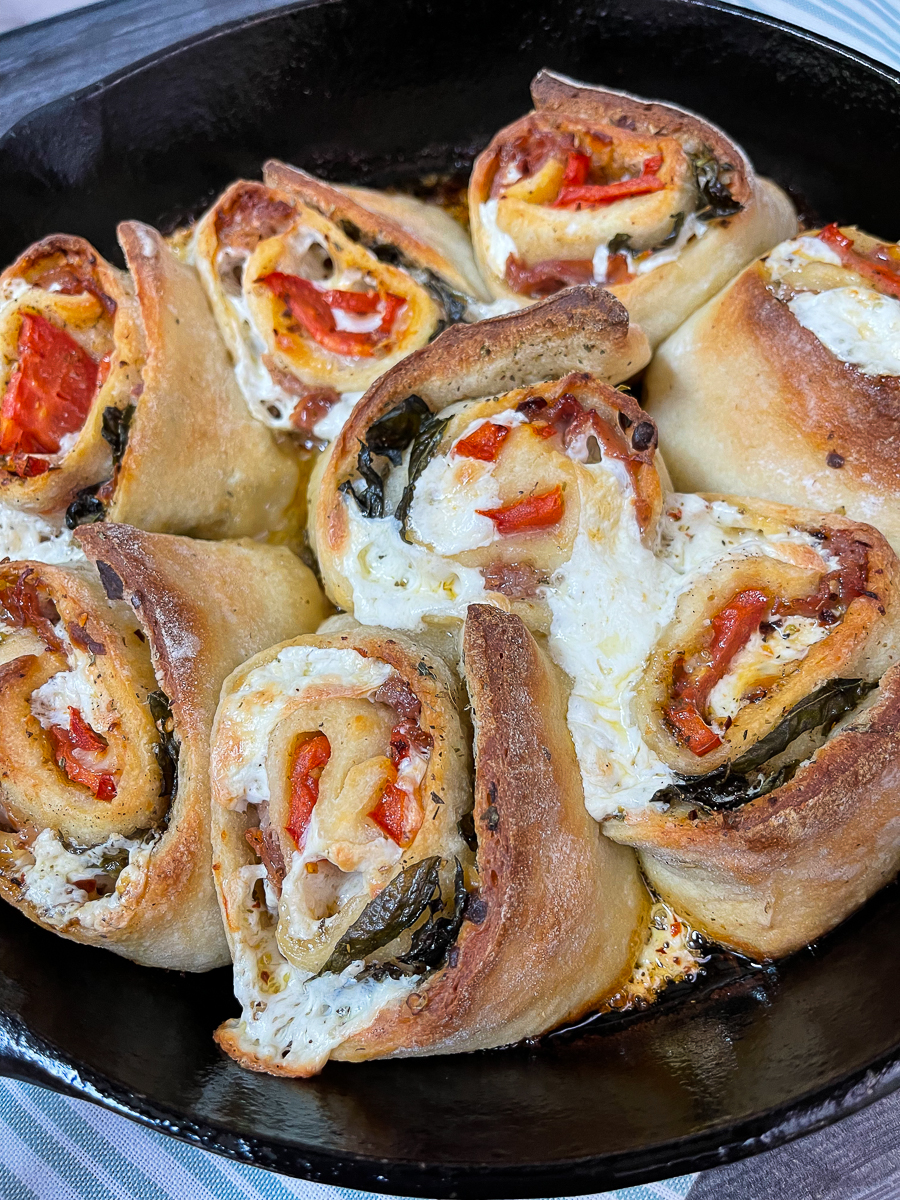 They puff up beautifully! Pair with a salad for a meal or eat as a snack or appetizer.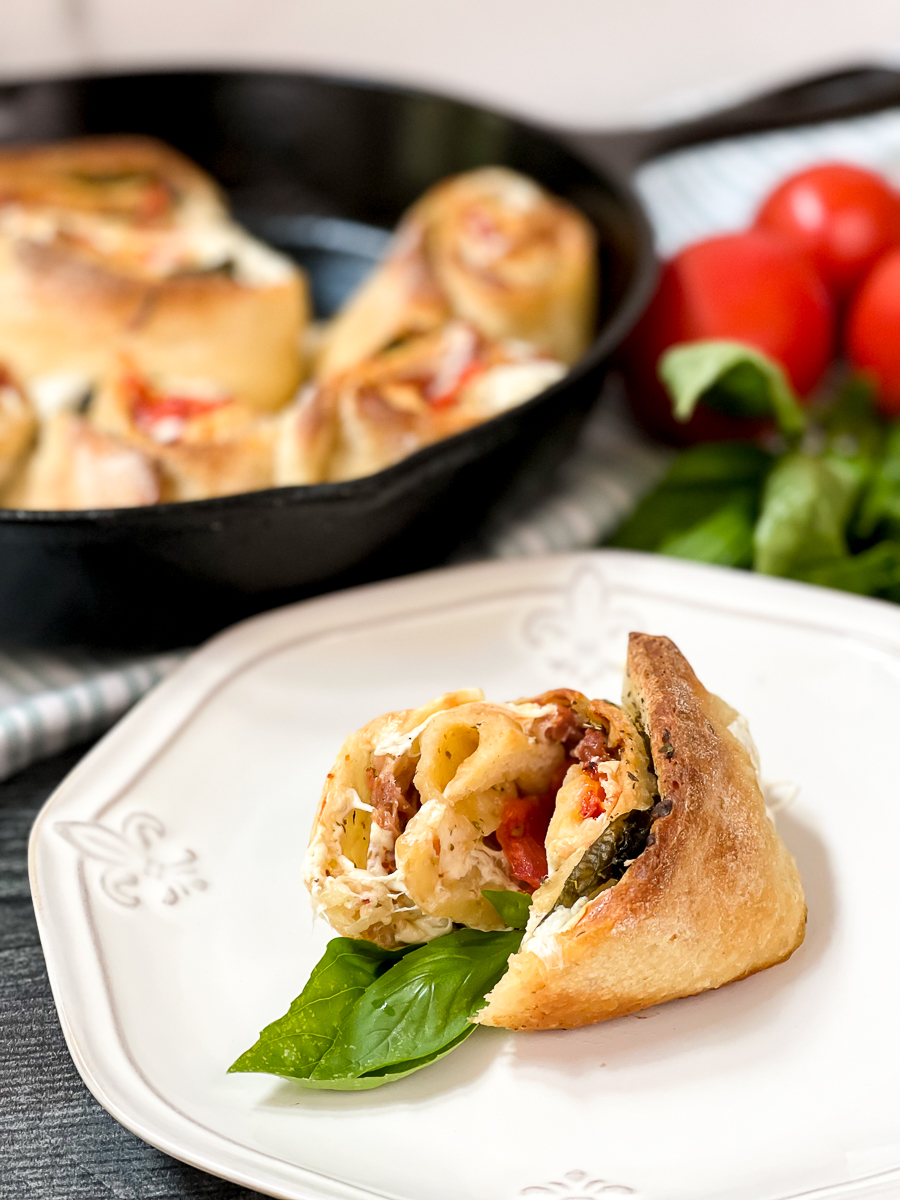 Print the Recipe!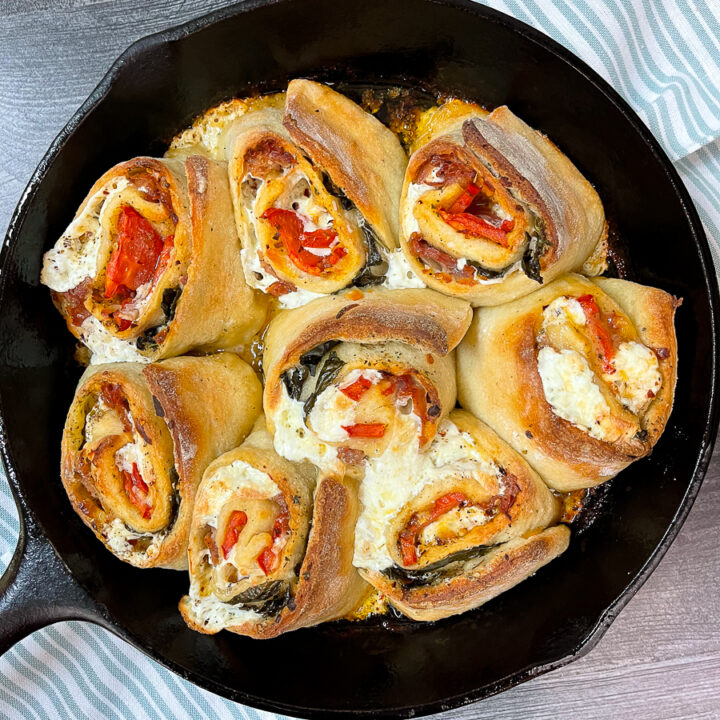 Easy Prosciutto Pizza Rolls
Ingredients
3 oz. Prosciutto
8 oz. Fresh Mozzarella sliced into half circles
1/4 cup Shredded Mozzarella
1 Roma Tomato
1 can Pillsbury pizza crust (13.8 oz)
1/2 cup fresh Basil roughly chopped
1 1/2 tsp Oregano
1 1/2 tsp Red Pepper Flakes
1 clove of Garlic minced
Olive Oil
Salt & Pepper to taste
Flour for prepping surface
Instructions
Preheat oven 400° F
Halve Roma tomatoes length-ways then thinly slice (see notes)
Lightly flour prepping surface
Unroll dough onto the floured surface
Use a brush to evenly distribute oil onto the dough
Sprinkle surface of dough evenly with oregano, pepper flakes, and shredded mozzarella, and garlic
Place tomatoes along the long side of the dough to form the first row
Place 1/3 of the fresh mozzarella in a row touching the tomatoes
Place 1/2 the prosciutto in a row touching the mozzarella
Place next 1/3 of the fresh mozzarella in a row
Place final 1/2 of prosciutto in a row touching mozzarella
Place final 1/3 of fresh mozzarella in a row
Place basil in the final row touching the mozzarella
Drizzle 1 Tbs of olive oil evenly across everything
Sprinkle salt & pepper to taste
Roll dough & ingredients starting at the tomatoes and rolling towards the basil creating a log
Lightly flour the log
Slice the log into 8 equally sliced pieces
Brush a 10 inch cast iron skillet with olive oil
Place the slices evenly spaced in the pan
Place skillet in the oven for 20-25 minutes or until the dough is cooked and golden brown
Notes
My Roma tomatoes were very large. I only used one. If yours are smaller, you may need more.
Resist the urge to overload the dough with ingredients, it will make it difficult to roll and close up in a tighter spiral.
Nutrition Information:
Yield:

4
Serving Size:

1
Amount Per Serving:
Calories:

701
Total Fat:

25g
Saturated Fat:

9g
Trans Fat:

0g
Unsaturated Fat:

14g
Cholesterol:

55mg
Sodium:

1568mg
Carbohydrates:

88g
Fiber:

4g
Sugar:

2g
Protein:

30g
The nutrition values have been autogenerated for the recipe. I do not claim this as accurate or tested.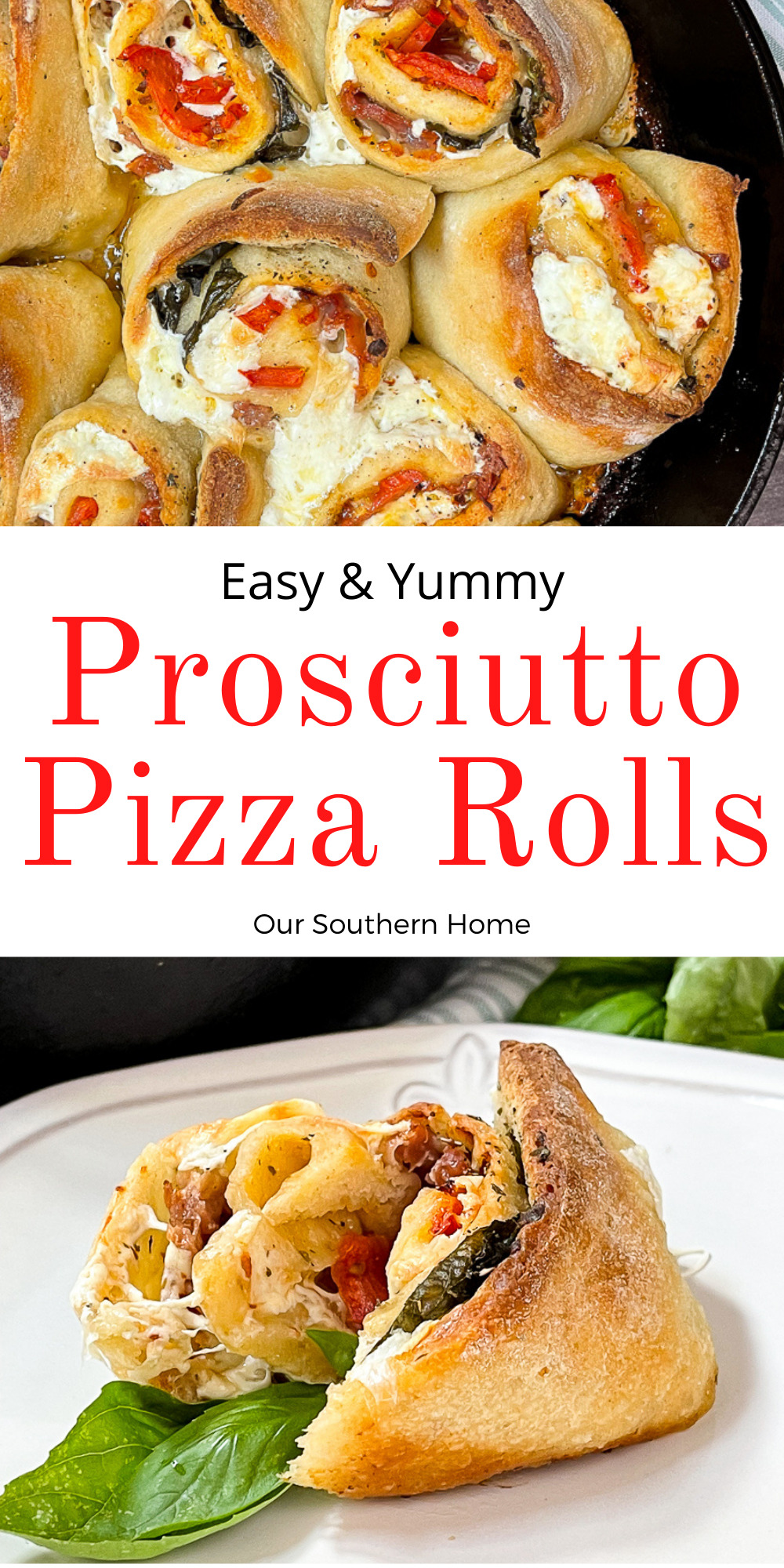 Check out the other amazing recipes for the month!
CitrineLiving | Our Southern Home
Everyday Edits | Blue Sky at Home
The Stonybrook House | A Stroll Thru Life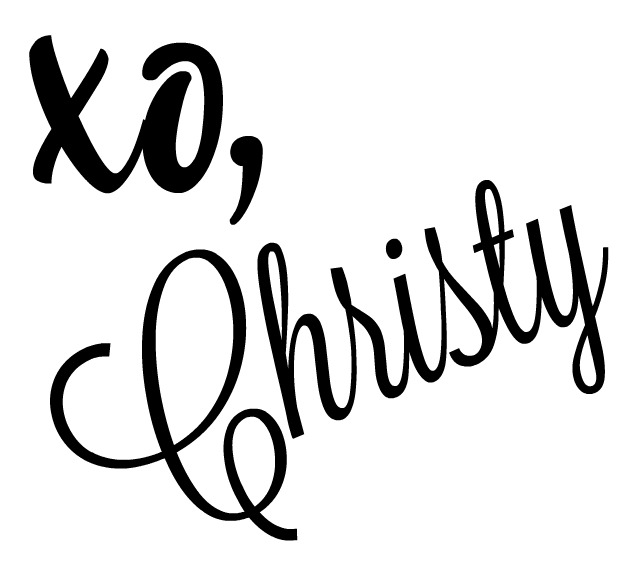 Buffer