Fall Mantel and a Craft Project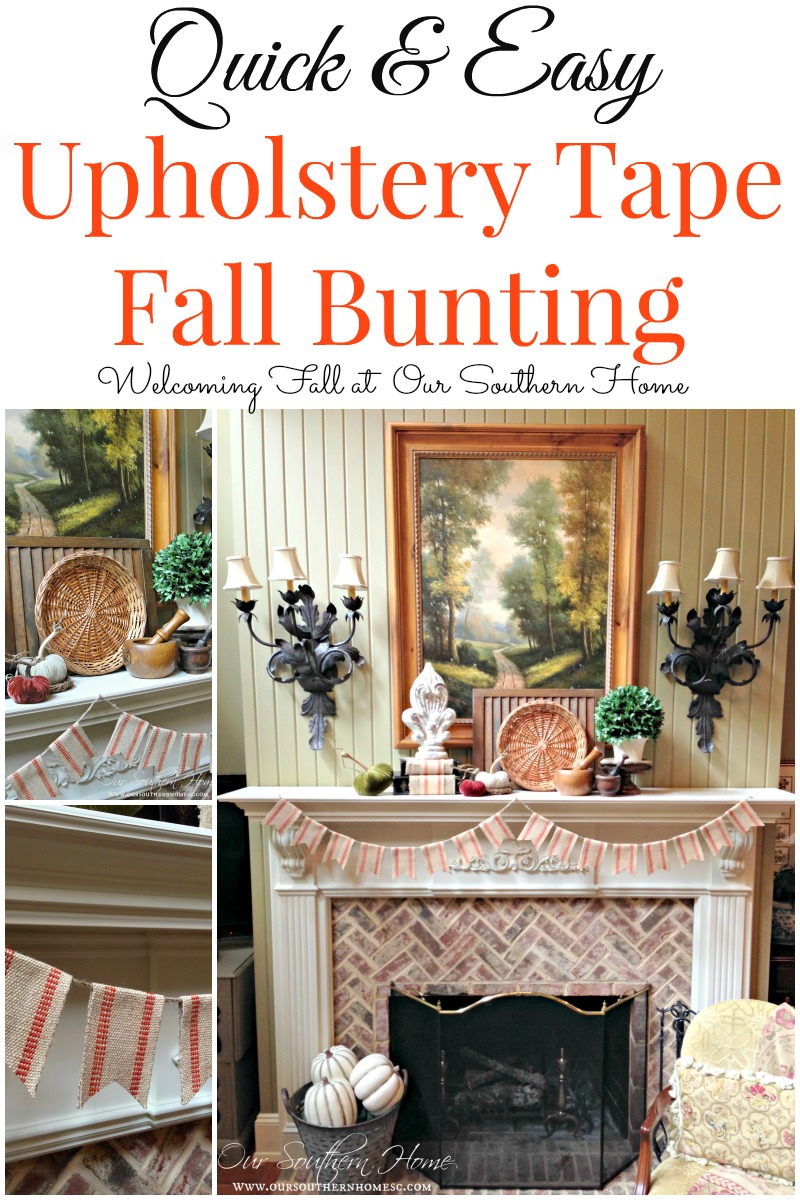 I confess…..it sure doesn't feel like fall here in the Upstate of South Carolina.
I'm hoping that if I act like it is…cooler weather will quickly be on its way. Are you with me?
I just pulled out all the boxes from the attic Saturday and started with our family room mantel. My goal this year with fall decorating is to keep it pretty simple using what I have with the exception of a few real pumpkins when they become available in our area.
I'll also make a few crafts along the way…like this simple Upholstery Tape Bunting.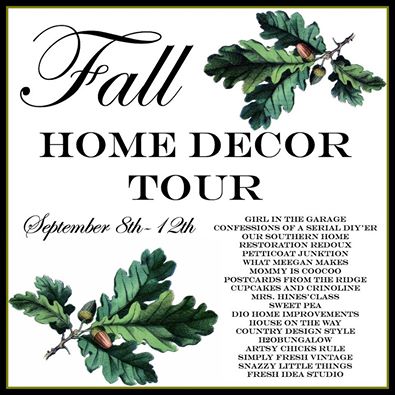 Today is the first of several fall tours that I'll be participating in this month. This week's tour is featuring an amazing line-up. You will find the links below. Visit back here each day for the new links to click on for that day. It will make it easy to visit each day.
I'm excited to see all the creativity. Fall is probably my favorite season.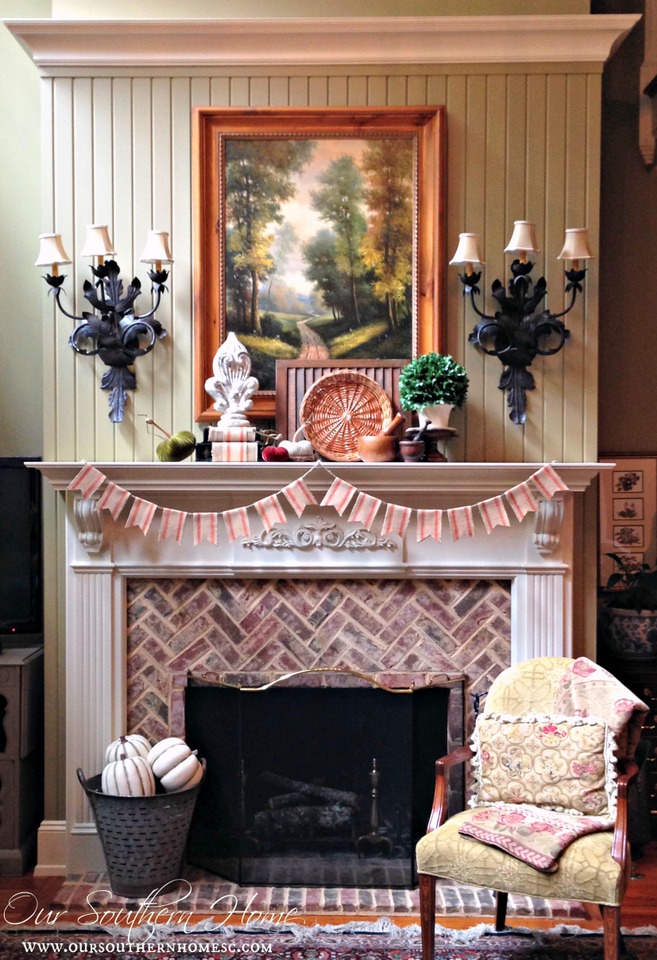 Our family room mantel is created with everything I had on hand. The shutter, wicker tray, and wooden pedestal were all thrift store finds. They have been used all over the house. Do you see the white pumpkins in the olive bucket (Decor Steals)? Those are the really fake looking pumpkins from Walmart. I painted them with chalk paint last year. You can find that post and how they were a topiary last year HERE.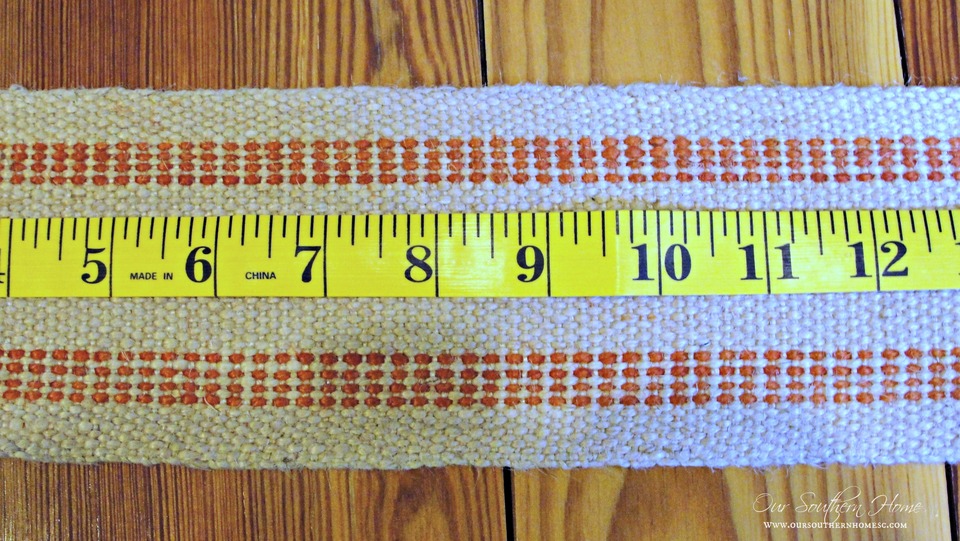 I have a huge roll of this stuff. It is a burnt orange color. Many craft stores sell the redder version. I bought this online. You'll be seeing this used in lots of places in our home this fall!
I cut 10 inch lengths for the bunting. Fold it in half and cut out your triangle at the bottom for the ends.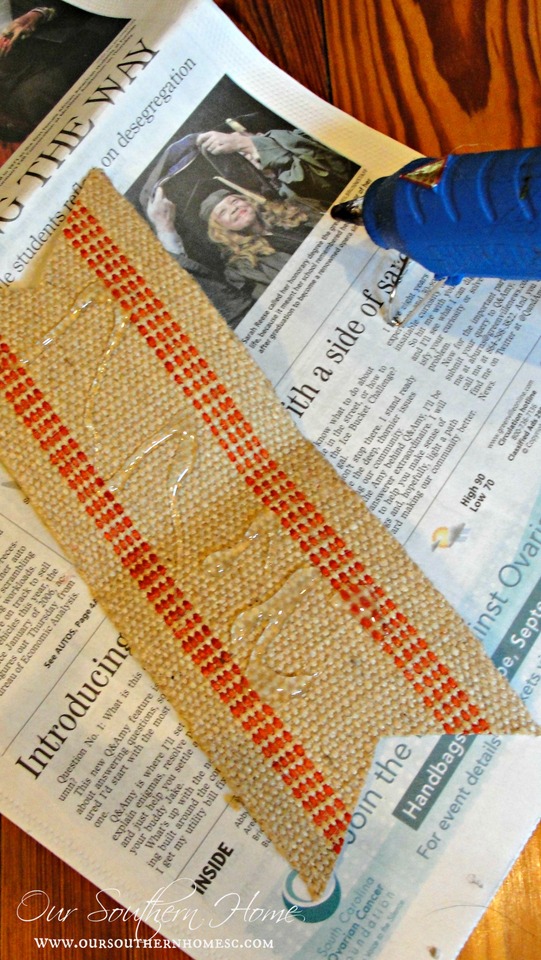 Do you see where the crease is in the center where I folded it? Apply hot glue.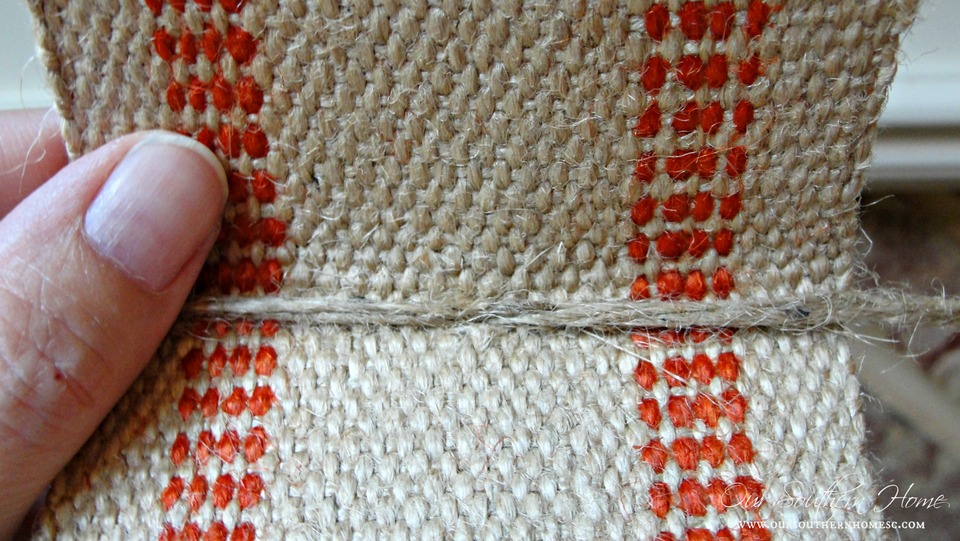 Place the crease in the center of the jute twine and press together to adhere.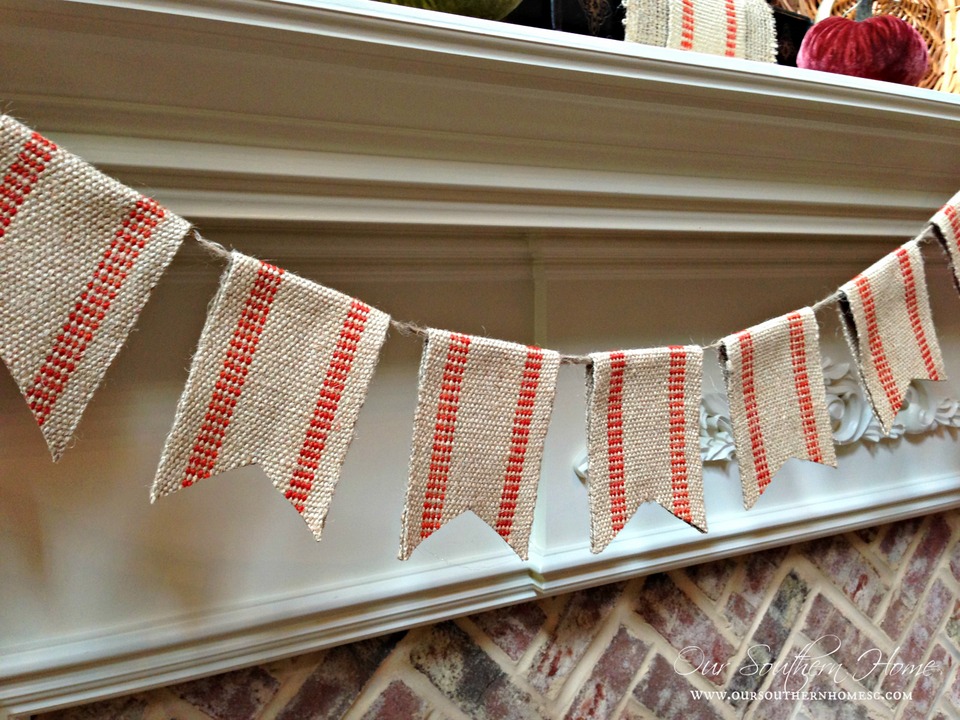 I hang the jute twine first using clear Command Hooks. You really can't see them unless up on them so I may just leave them there. Don't get glue around the jute so you can adjust the bunting.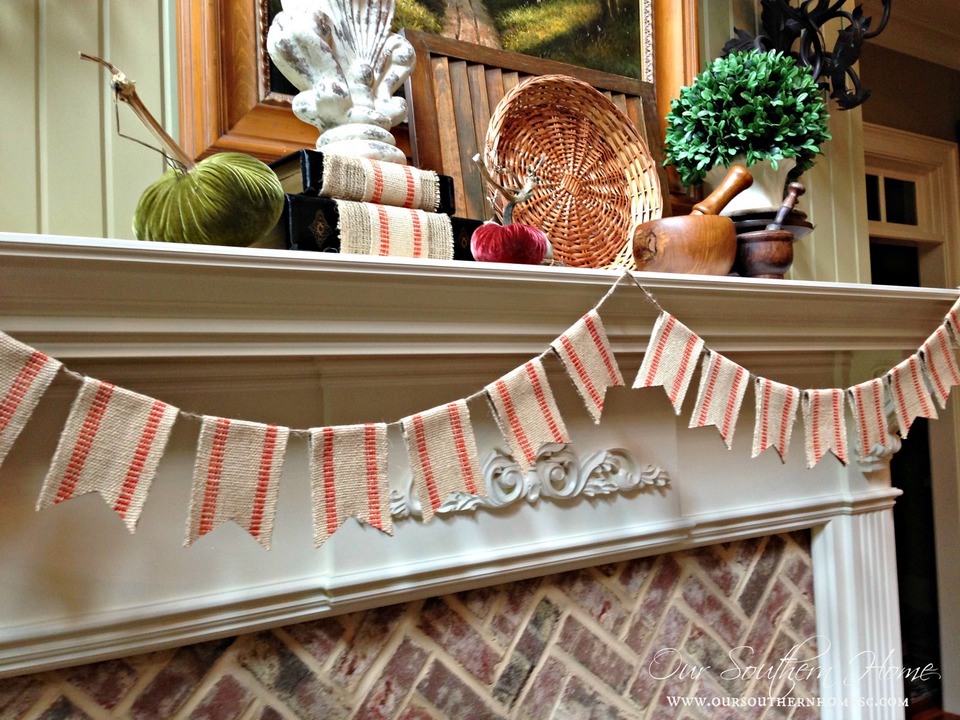 I'll be able to use this year after year. So simple…so inexpensive!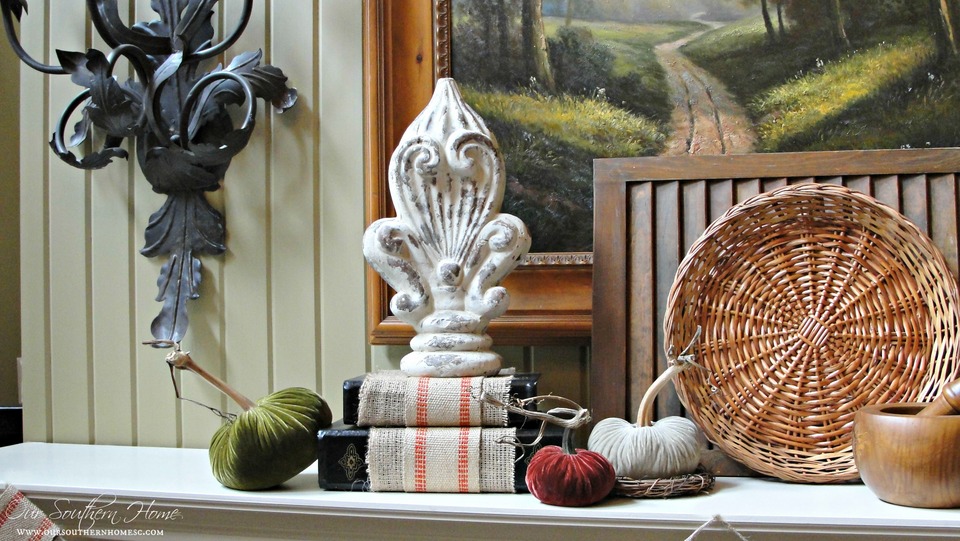 I got the white Fleur de-lis back in July from Hobby Lobby. It was in their clearance section dirt cheap. I got $132.96 worth of decor at 80% off for $26!!! I absolutely love the velvet pumpkins that Love Feast Table sent me last year.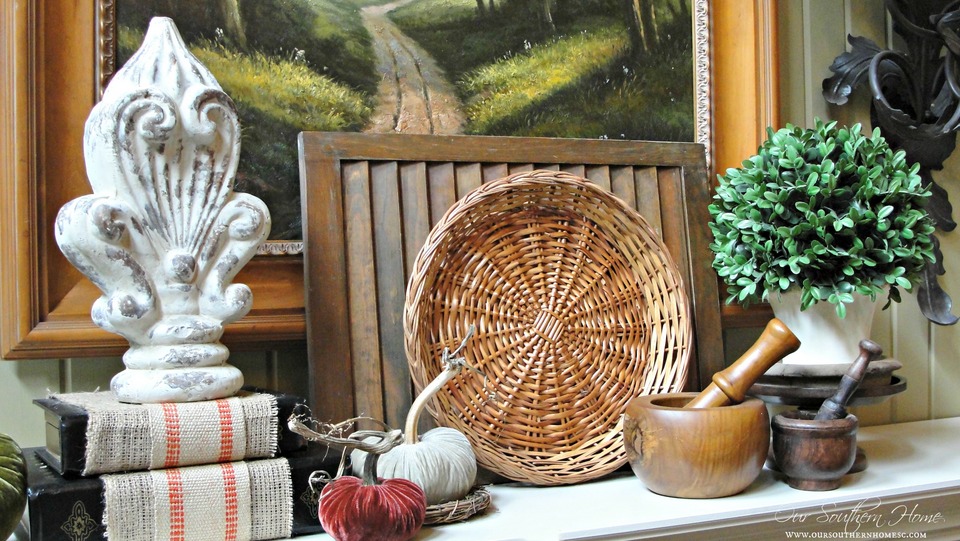 The faux boxwood is from Ballard and sits atop 2 different thrift store finds which are layered. We have a large collection of mortar and pestles.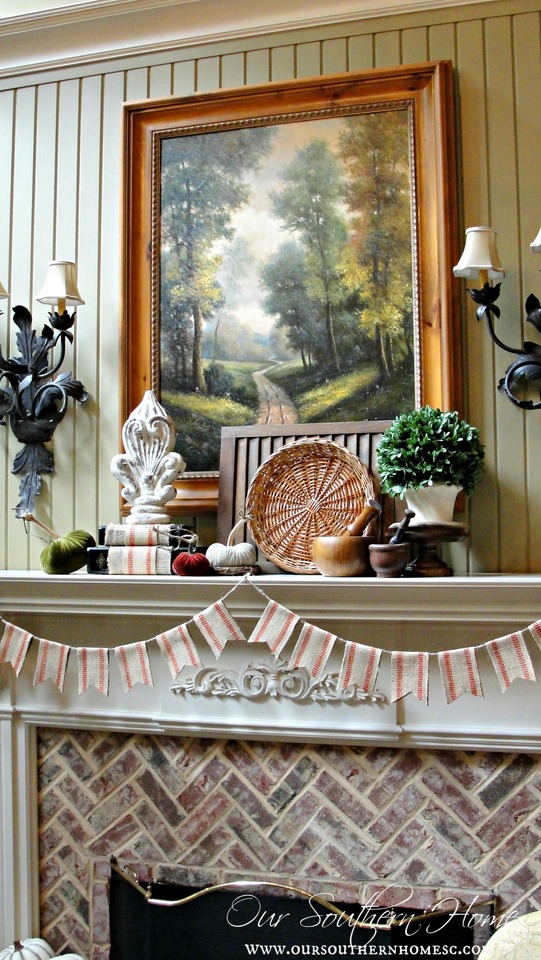 I layered a little wide burlap ribbon and upholstery tape on the black faux books to soften and bring a bit of orange up.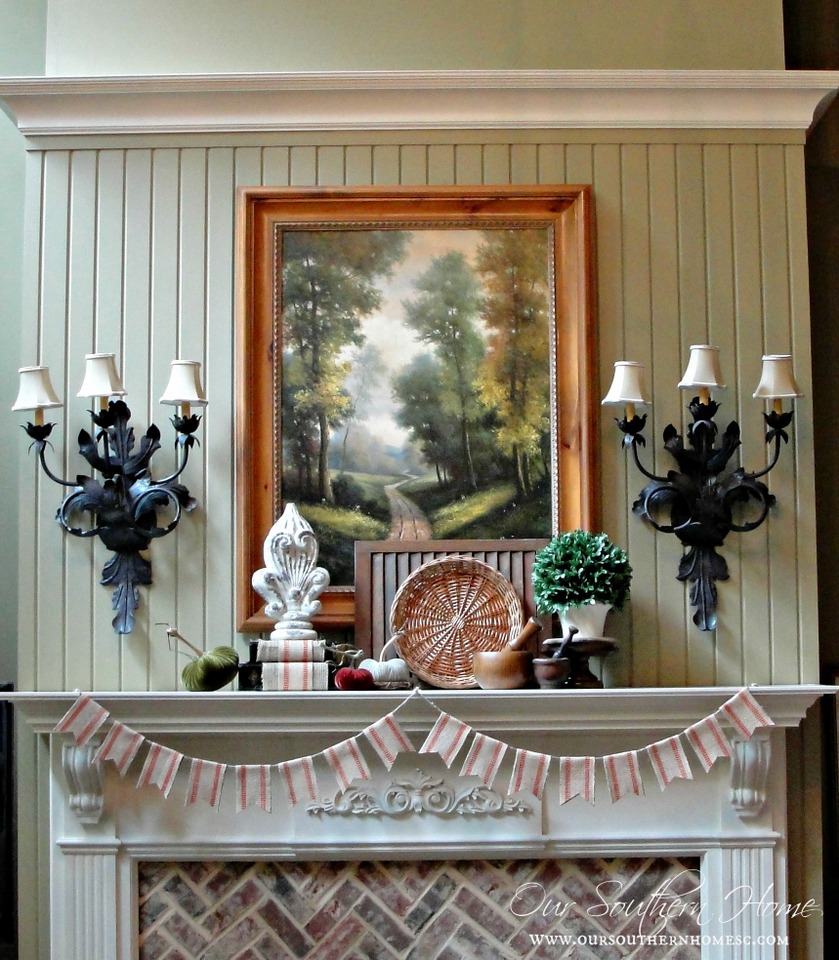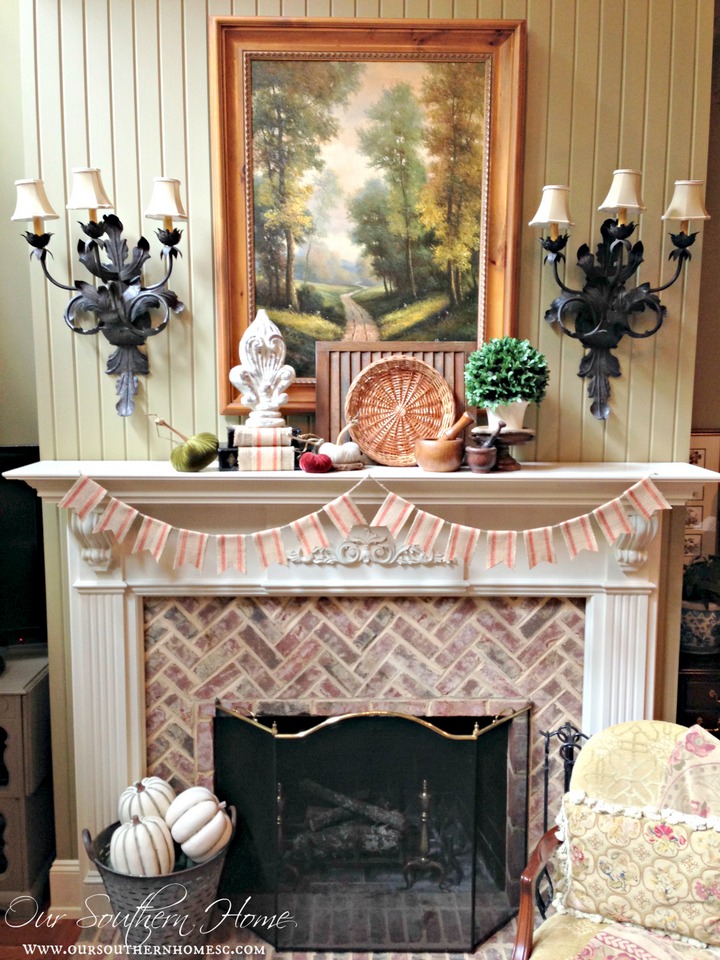 I'm so looking forward to the seeing what the other ladies have in store for us this week. Be sure to visit them below!
I'm pinning lots of new holiday decor and projects on Pinterest! I'd love for you to join me on Pinterest!
You can also find me on Instagram and Facebook.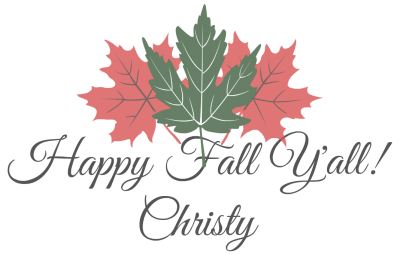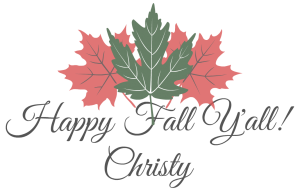 Buffer