DIY Decorative Painted Box
It's Thrift Store Makeover Day!!! I love this time of the month. I love this group of creative bloggers that come together each month to makeover items with a new look for our homes. We hope to inspire you to go thrift shopping or find items in your home to give new life.
I almost had to drop out of this month's challenge. I didn't return from our family vacation until late Saturday night. I literally started the project yesterday! It did come together and is a fun addition to our summer screened porch!
DIY Decorative Painted Box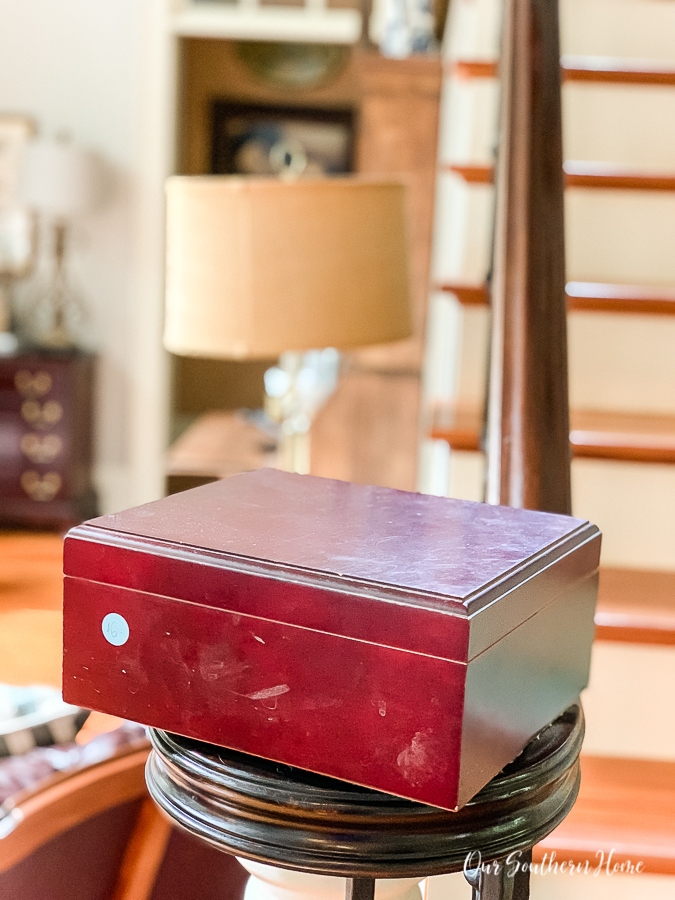 The sticker on the box was $6. I almost walked away from it until I found out that the store was 50% off everyday. LOL! What a tactic! I got it for $3. I have a thing for boxes and have made a few over. Be sure to check the end of the post for the other box makeovers. Boxes are great for storage!
I rarely pass on a box. This was a humidor. A quick spray of shellac masked the tobacco smell and sealed the red tint of the stain.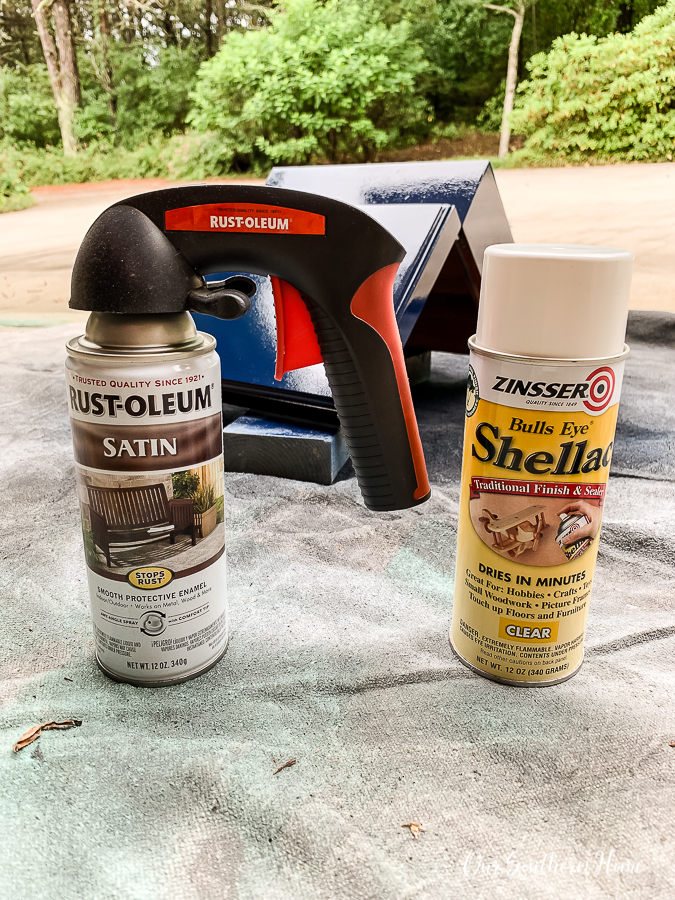 After the spray of shellac
, I sprayed 2 coats of classic navy
. It's a beautiful navy. I'd have preferred a matte finish for this box, but I used what I had on hand.
I let this dry overnight inside after it was tacky to the touch on waxed paper. It was just too humid outside.
Then I had some fun with my Chalk Couture! I'm still pretty new to Chalk Couture, but fell in love with it this spring. They are silk screen transfers truly like nothing you've ever seen before. They are so easy to use. I'll share a simple how-to video for you to get the idea. I'll get into the details in another post.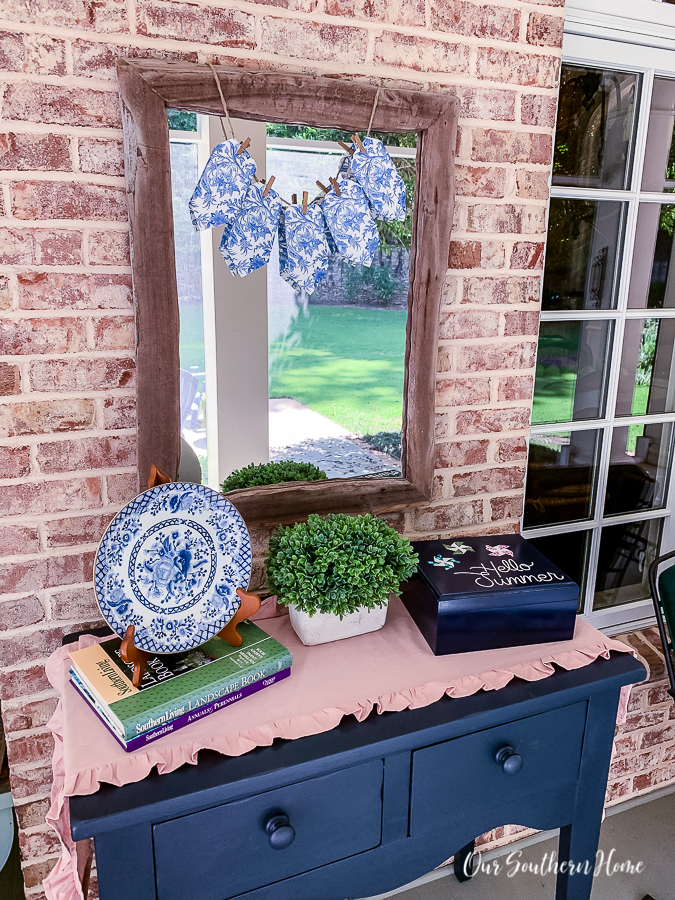 I love how it turned out for the screened porch!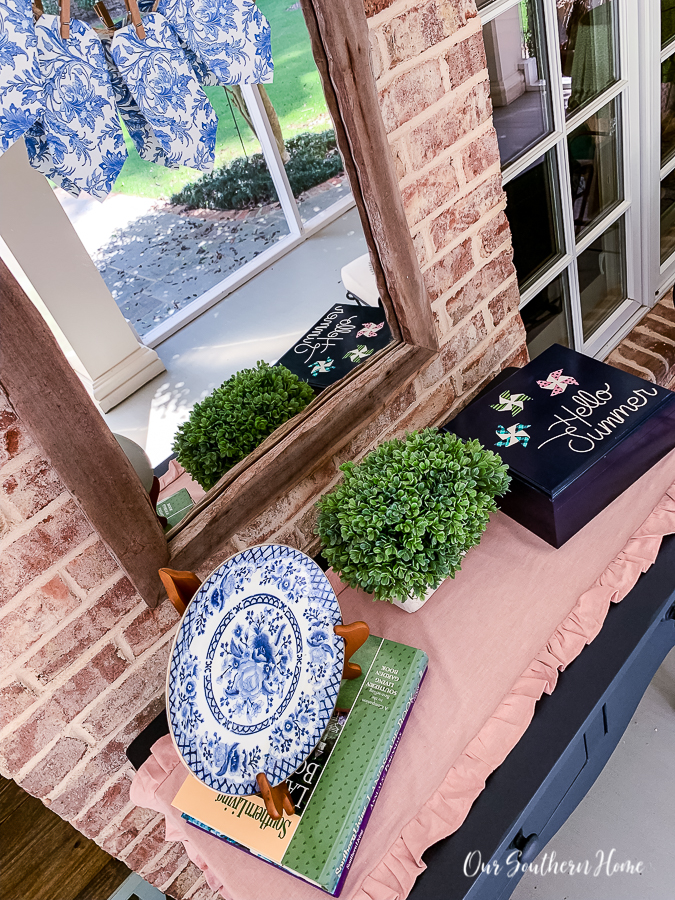 I've been gradually changing things up on the screened porch this season adding navy and pink.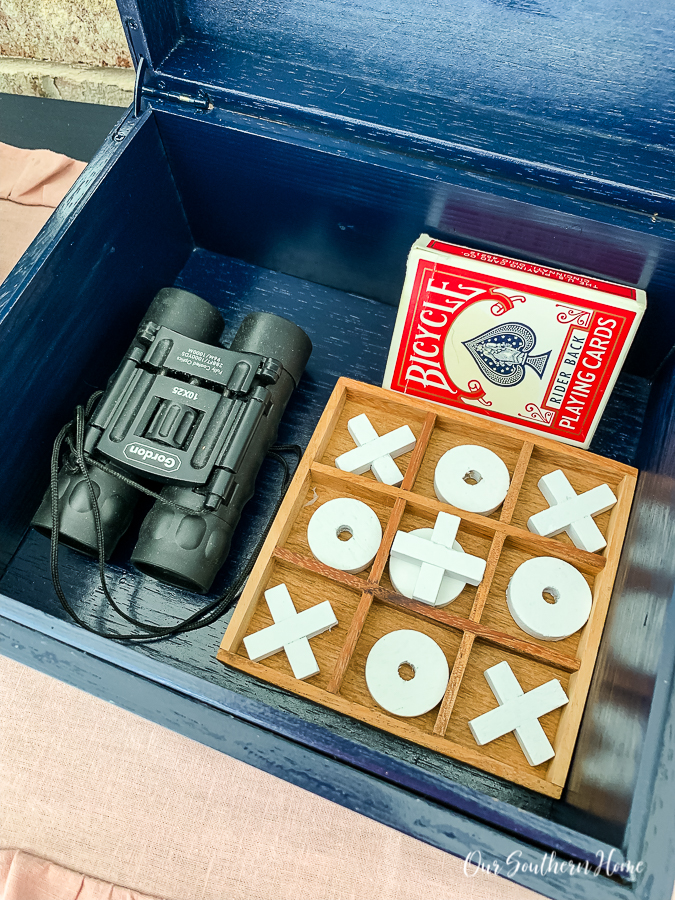 It's perfect for keeping the binoculars and tic-tac-toe game dust free. We will be adding a couple more card games to the mix. We use the screened porch a lot!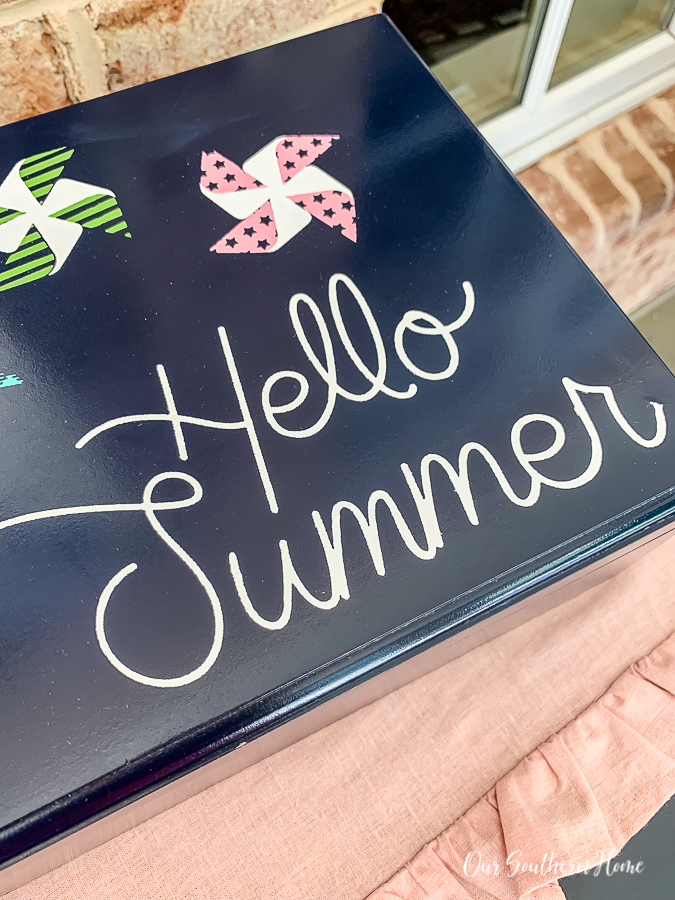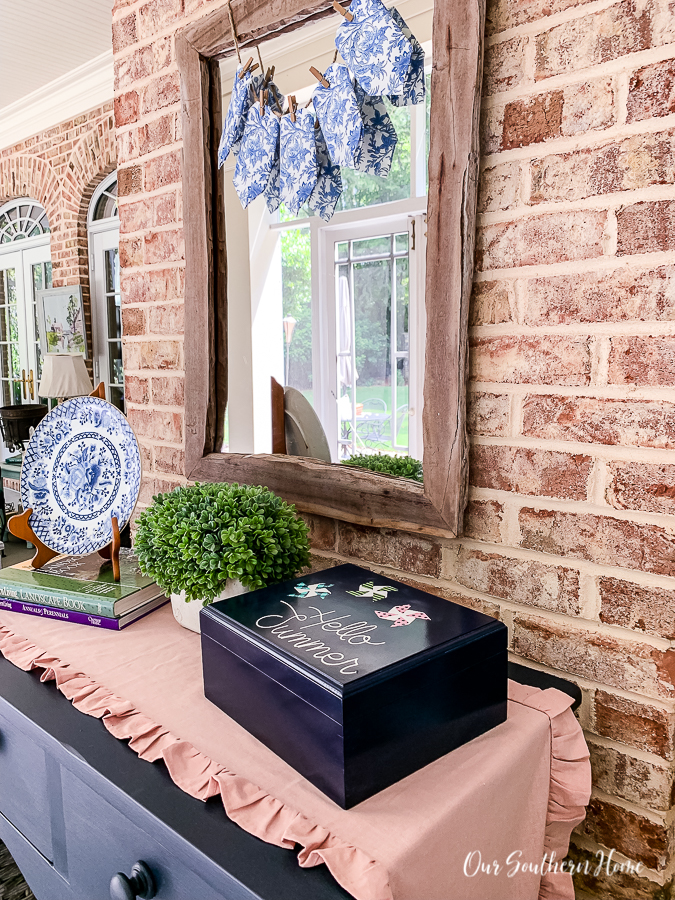 Neat thing about the summer theme on the box, I can totally wipe it away with a wet cloth and do another design since it's chalk paste!


Here Are The Before Photos!!

Be sure to visit the projects below from the team!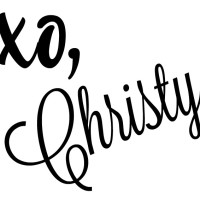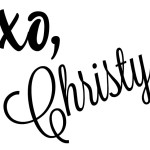 Buffer