Jazzing up a Plain Christmas Wreath
I am so very guilty of neglecting the garage side of our home for the holidays. I usually slap up whatever wreath I have that I don't want to use anywhere else! This year my daughter and I plan to add some lights in the shrubs when she gets home this week from college for Christmas break. In the meantime, I decided to put forth a little more effort over here.
I'll admit, I was inspired to do so when my friend Amber from Follow the Yellow Brick Home asked my to participate in the Christmas Porches and Holiday Door Decor blog hop! If you are joining from Amber's blog, welcome! I am so happy to have you!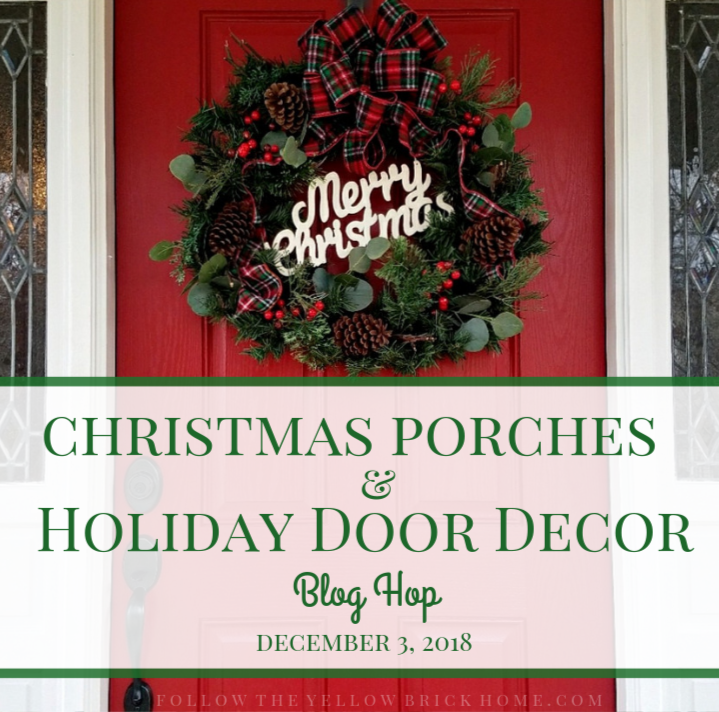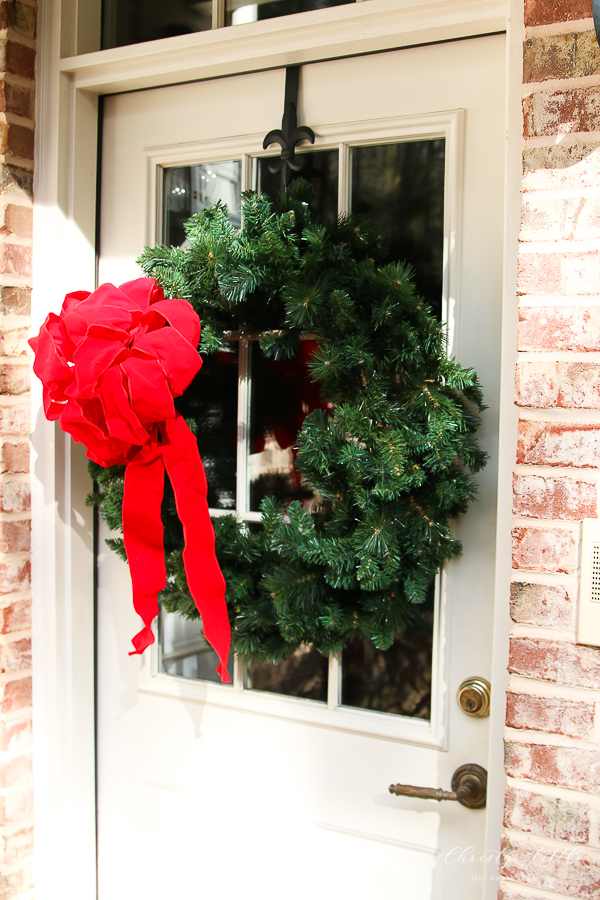 This is the before! It's not bad at all, just boring and the box is slightly faded. It has seen better days.
You can easily makeover a wreath by tucking in floral picks from the craft store that are very affordable!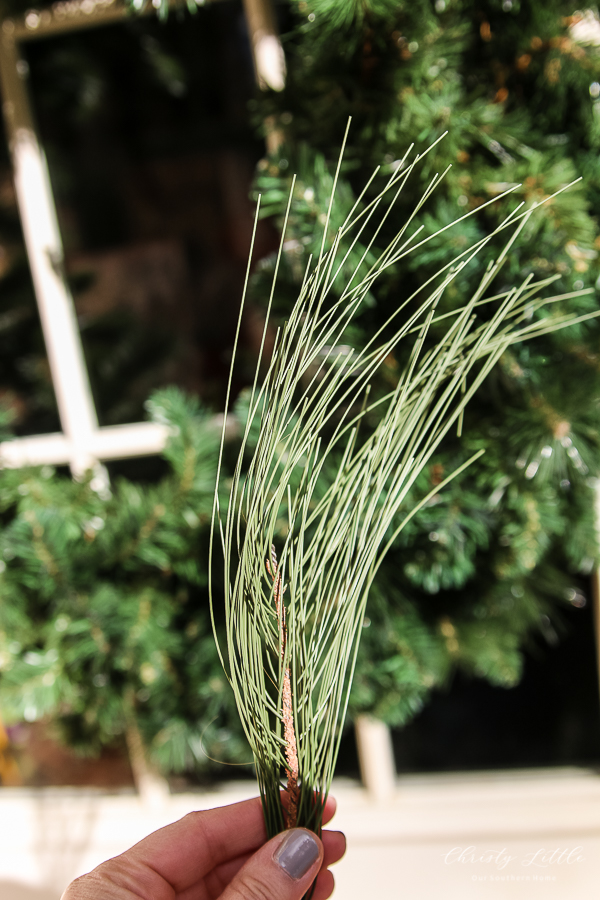 I started by adding multiples of these to add another element of greenery and fullness to the wreath.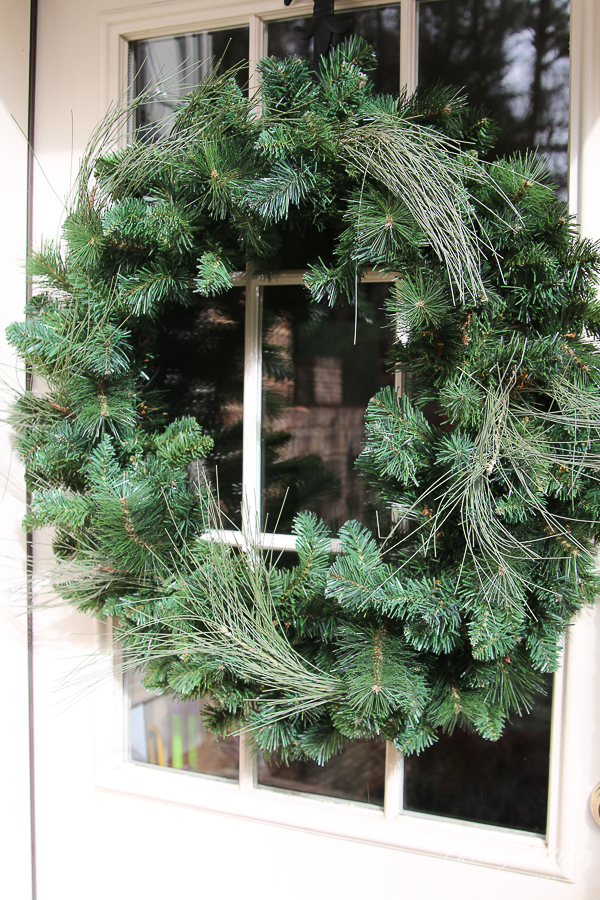 See….it's visibly fuller already!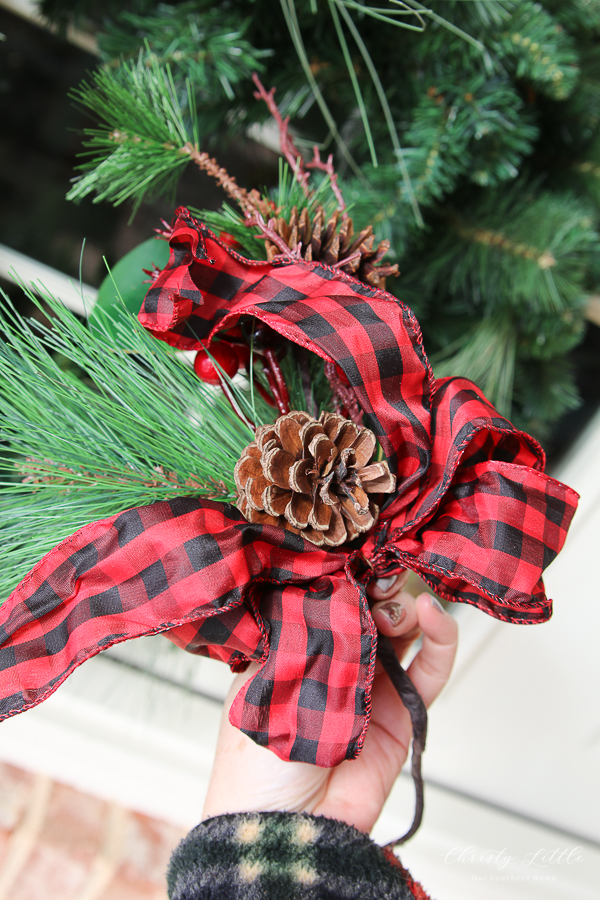 This was left over from a live arrangement from last year. I didn't discard it when the other had died. So glad i saved it. Isn't this ribbon gorgeous!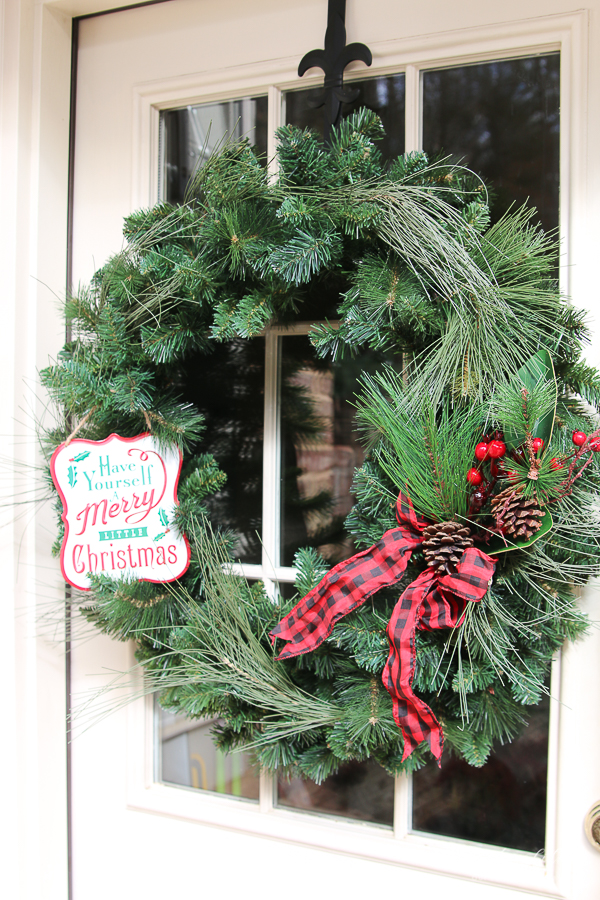 Then I added the little metal sign ornament. Ornaments are great on wreaths! One larger one can make a great impact.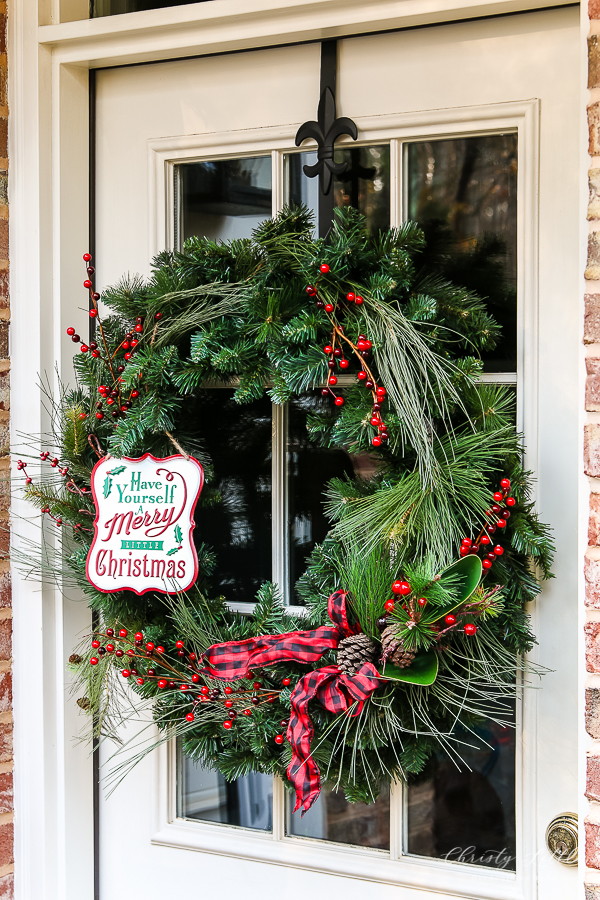 Then I tucked in red berry picks. The only thing new that I purchased for this wreath was the sign ornament and the berries.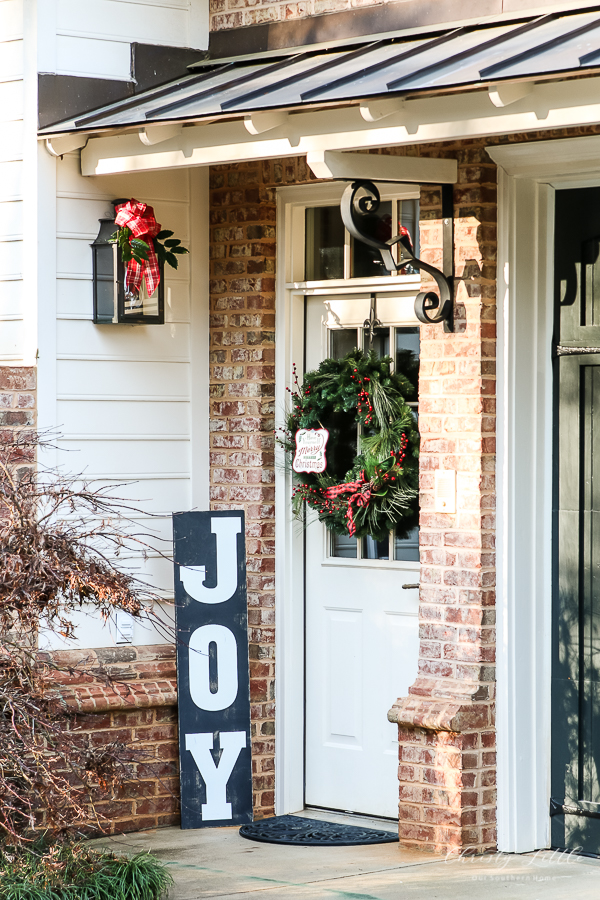 I did make the sign last week so I'll have the details for it on the blog soon.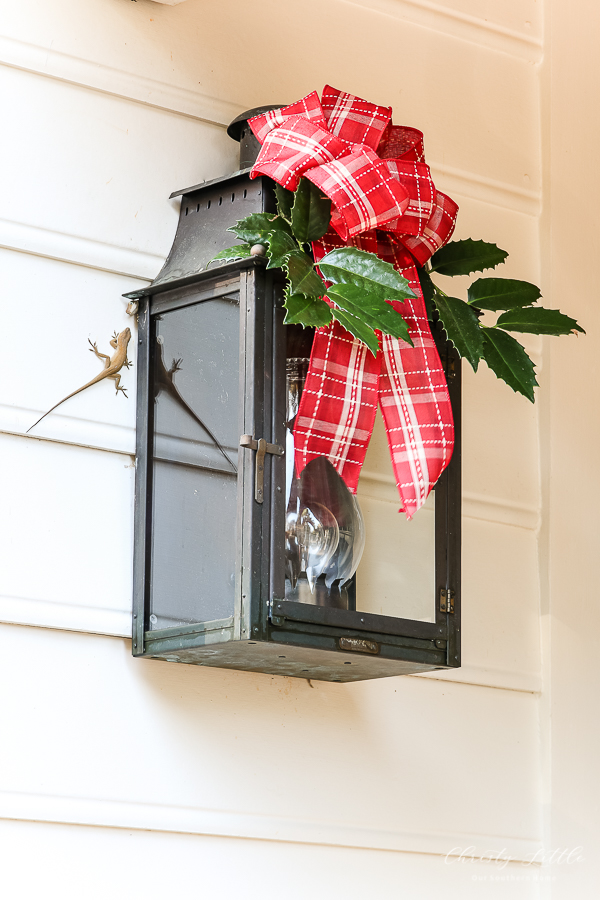 I added a little fresh holly and a ribbon to the lantern. Notice the lizard! I swear we have a heard of lizards living here. They are all over the porches as well. Sadly Bentley has caught a few. Three of these guys were present on photograph day. I'm just too busy to try to edit them out so I'll let you play find the lizard in all of these photos! Ha, ha! When I cleaned the lantern, there was actually one in the lantern staring at me. I go him on my Swiffer and placed him on the brick wall. He came back with 2 more. They were on their way back to the lantern.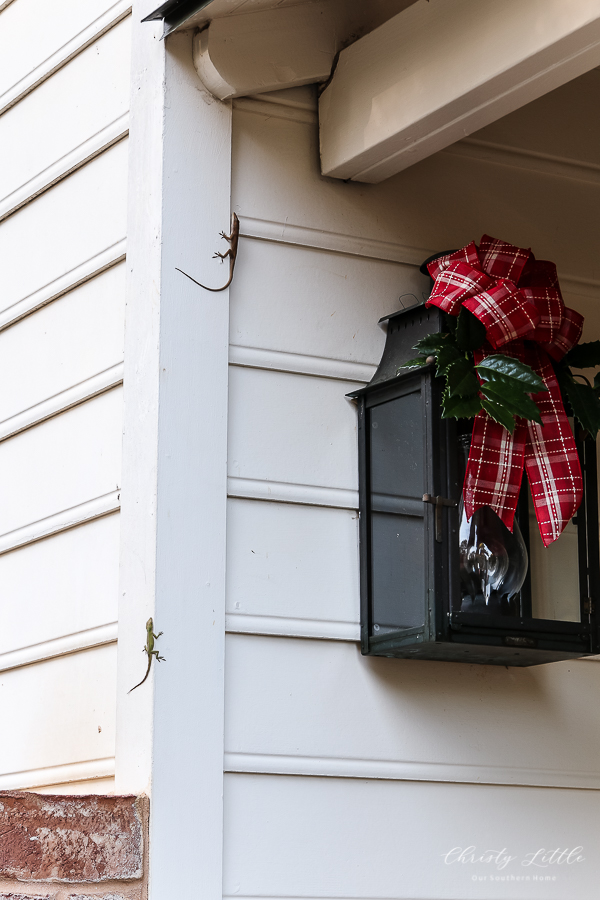 It's just too comical!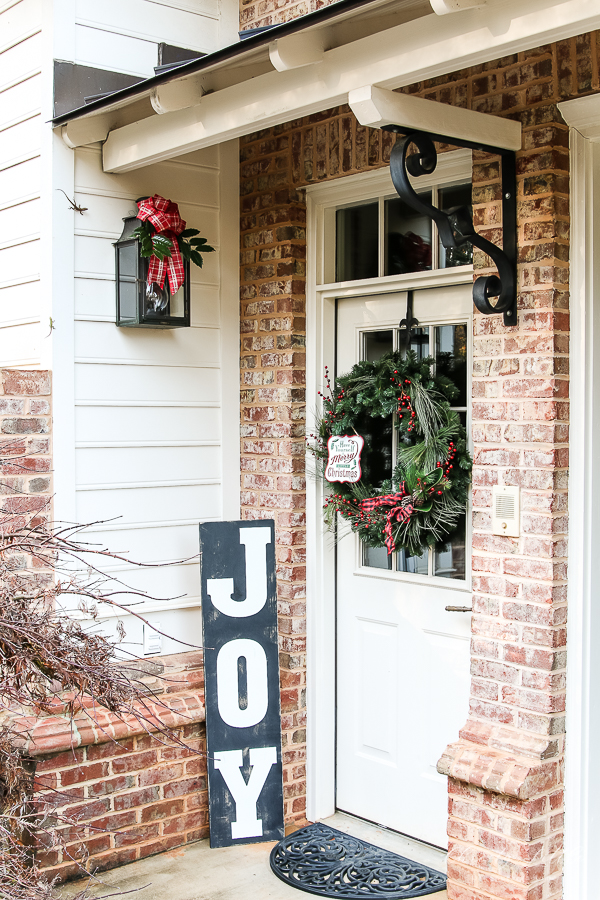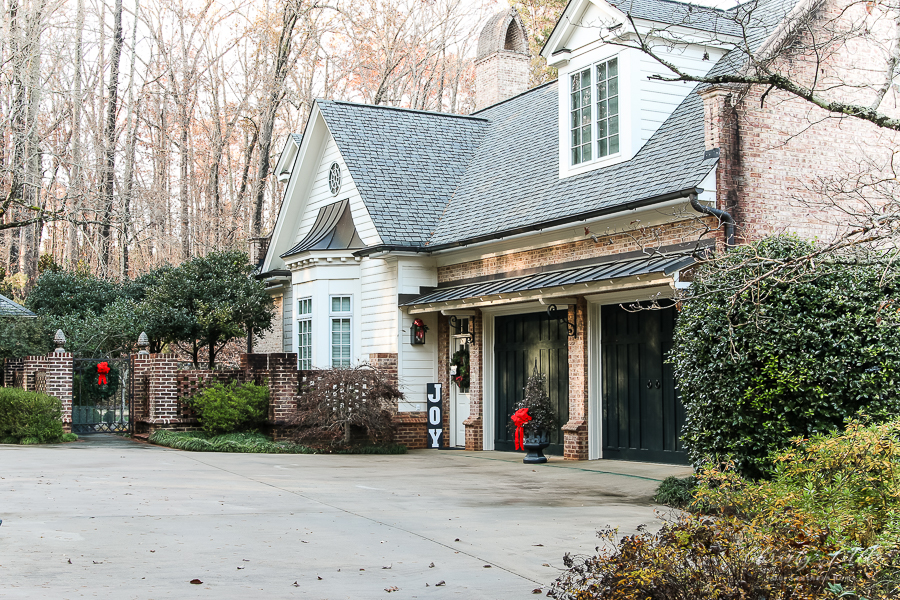 It's so much more welcoming now!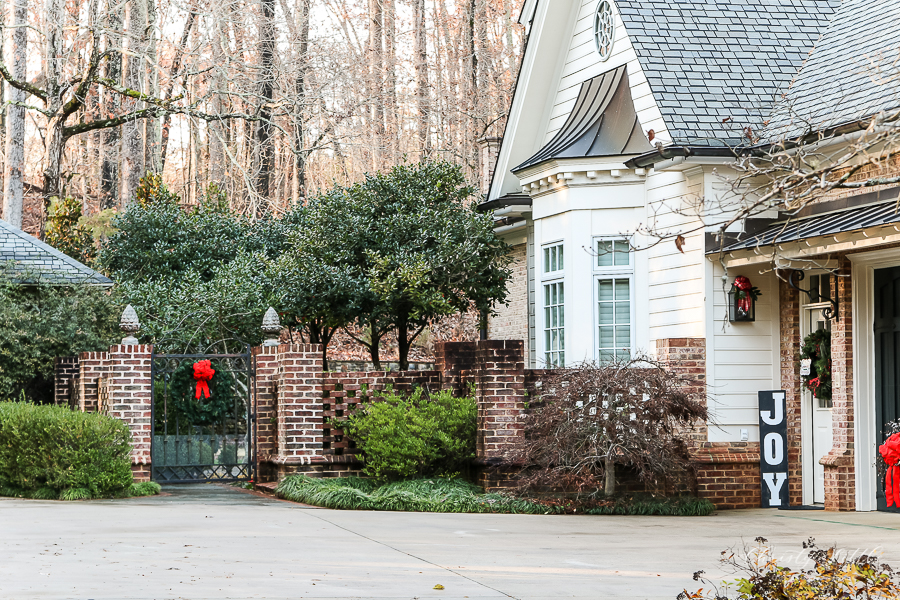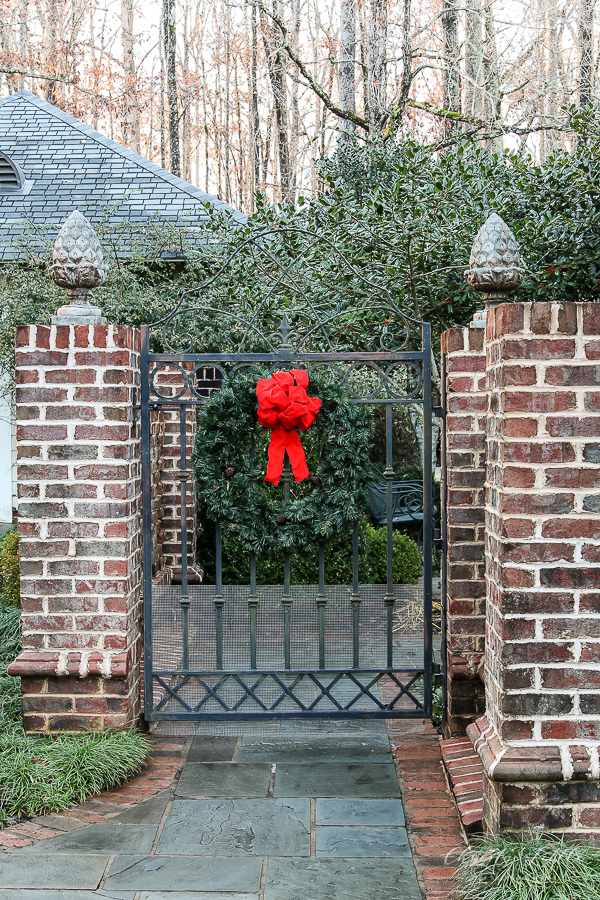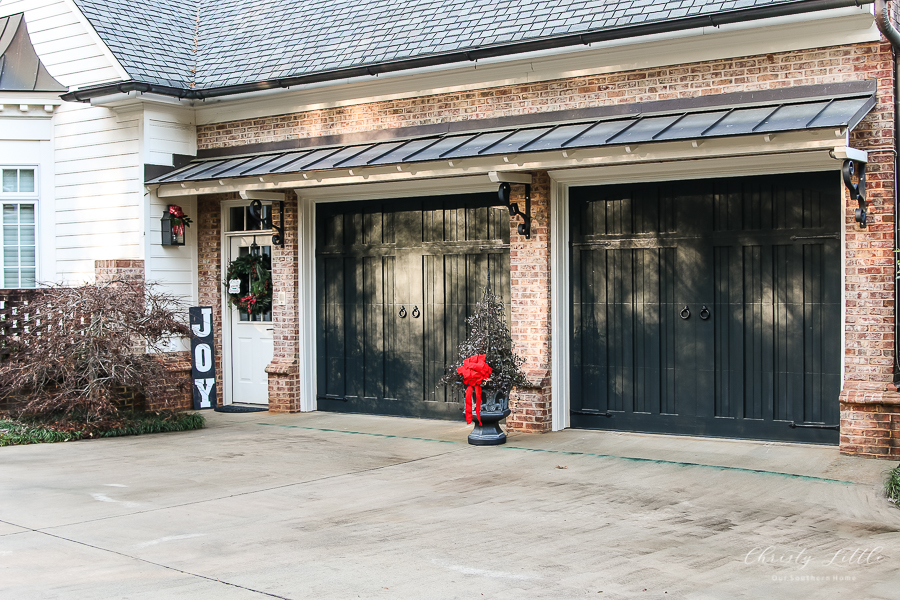 I'm looking forward to adding some lights in the shrubs this week! I'll be sure to share some night time shots soon!
Up next is Decor to Adore. Laura's home is just so beautiful and welcoming. I know you'll be inspired by her outdoor decor.

Follow The Yellow Brick Home | Our Southern Home | Decor To Adore | Have a Daily Cup Of Mrs. Olson
Buffer