Cozy Christmas Front Porch
I'm not sure if it's because I'm from the south, but I love porches…all sizes and shapes! They tell a story of what's to come inside a home. They are that first impression.
Today's tour is all about the porch…..the Christmas Porch……our Cozy Christmas Front Porch!
No matter the size or style of your porch, deck or entrance, I'm sure you will be inspired. I am excited to visit all the other homes on this tour for ideas! I am always amazed at the creativity.
I want to thank my friend, Amy, from Atta Girl Says for organizing our tour. I think this is the 3rd year! Thanks, Amy! Be sure to follow along to the end for the other tour links!
Go grab a cup of hot chocolate and let's visit a while!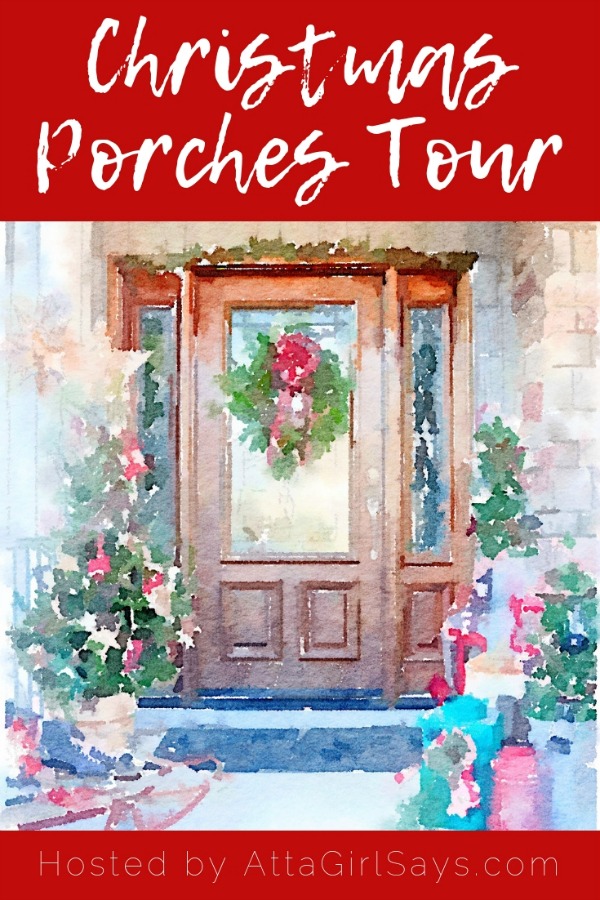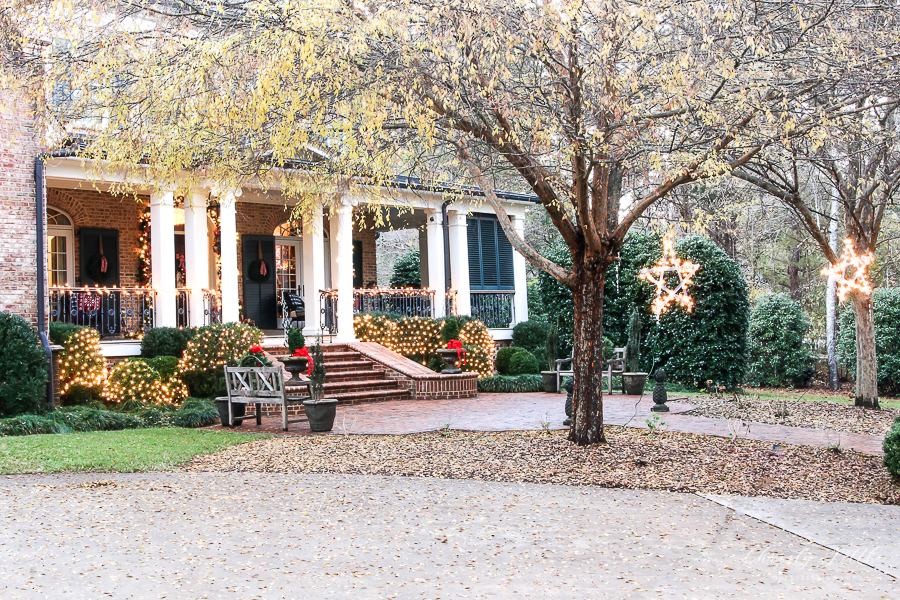 Yes, we still have loads of falling leaves here in the south. These 2 trees produce an insane amount of small, pesky leaves, but they sure give nice shade in the summer. I plan on making more of these yardstick stars that are hanging in the trees. They are so easy to make!!!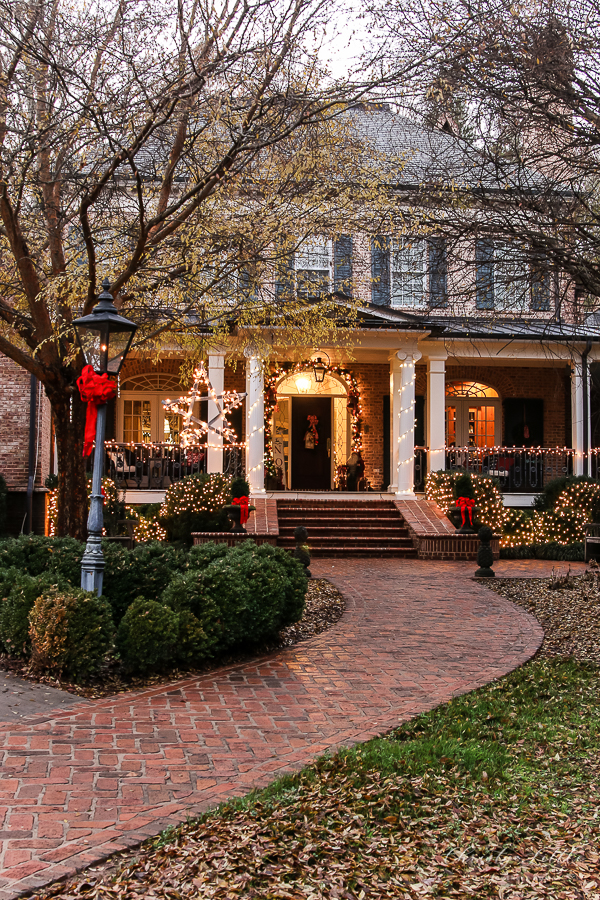 Ashlyn comes home from college this week, and we plan to add more lights in the shrubs. She is totally my partner in holiday decorating.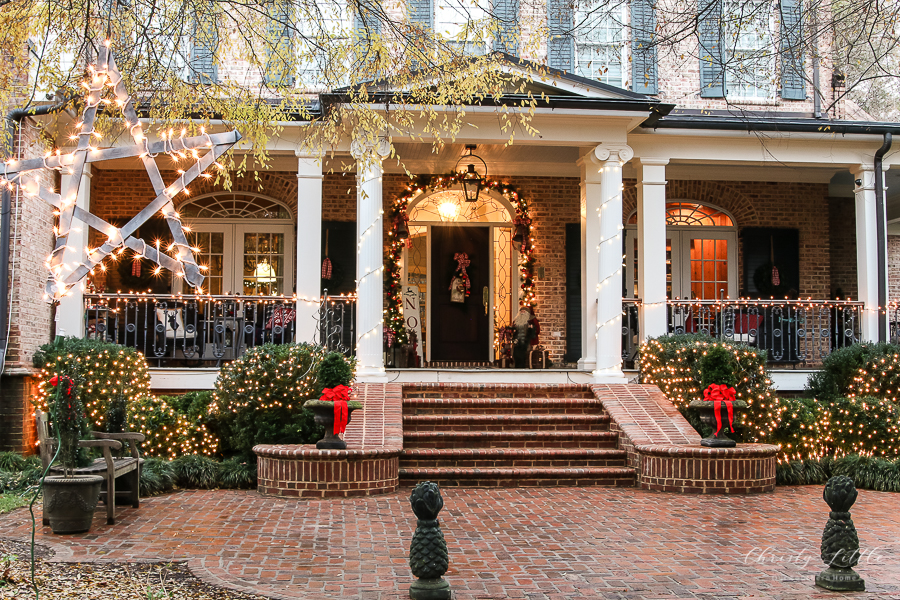 We've had so much clouds and rain! Finally a break in the skies to get photos.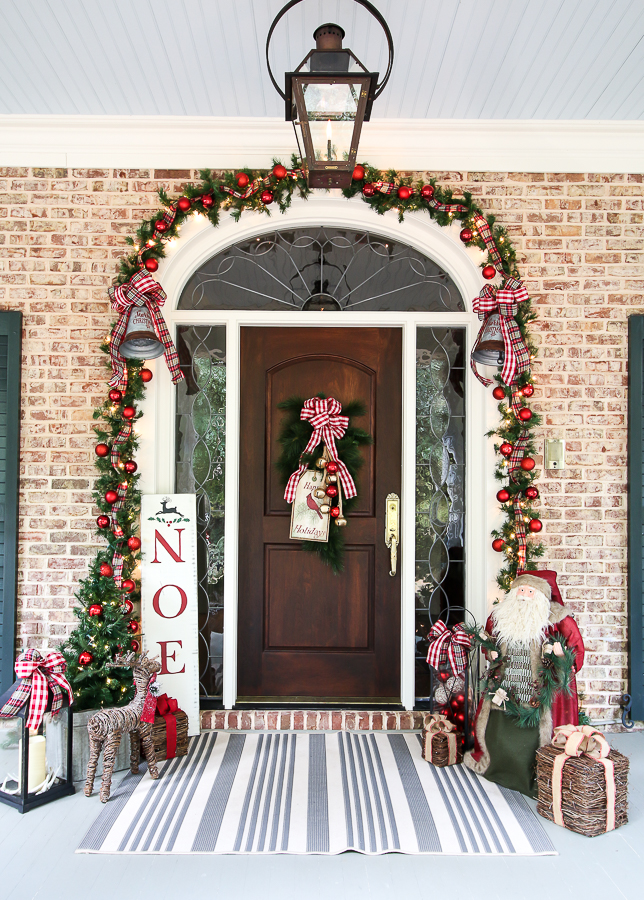 The garland has been a constant around the door since we moved here in 2004! Yes, it is that old. I try to change it up each year with ribbon. This year I also added shatterproof ornaments.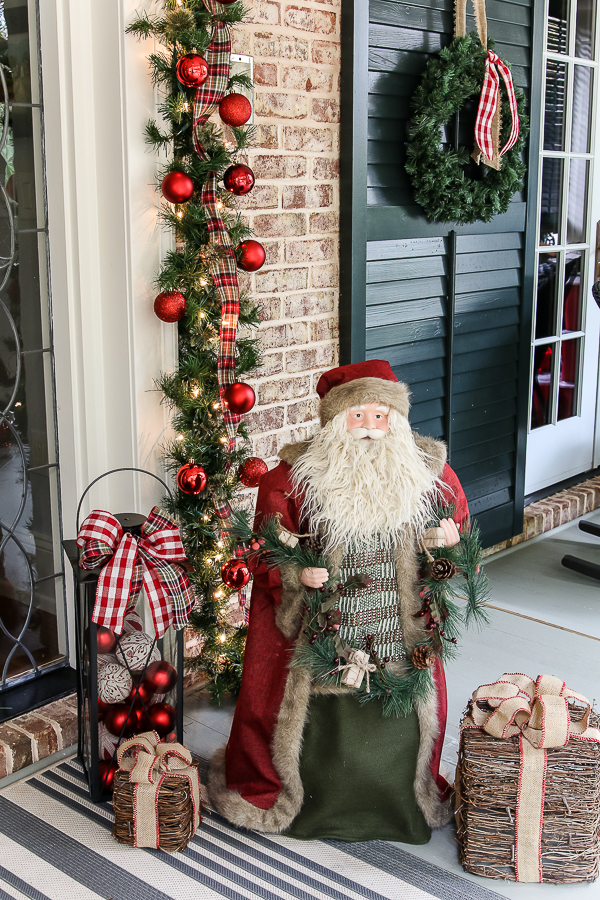 I am totally smitten with my new Santa this year. Isn't he gorgeous!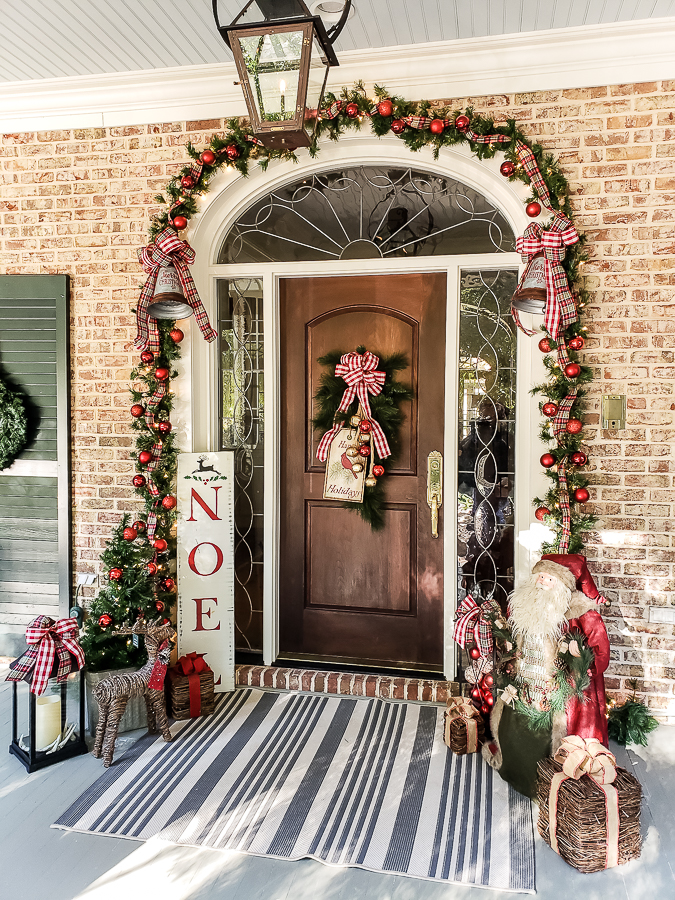 One thing that our porch always has is plaid. Christmas is all about the plaid for me! It's always in my decorating scheme. The NOEL sign was a DIY project a couple of years back. It was after that I realized that I had the N backwards……oh well! I still use it!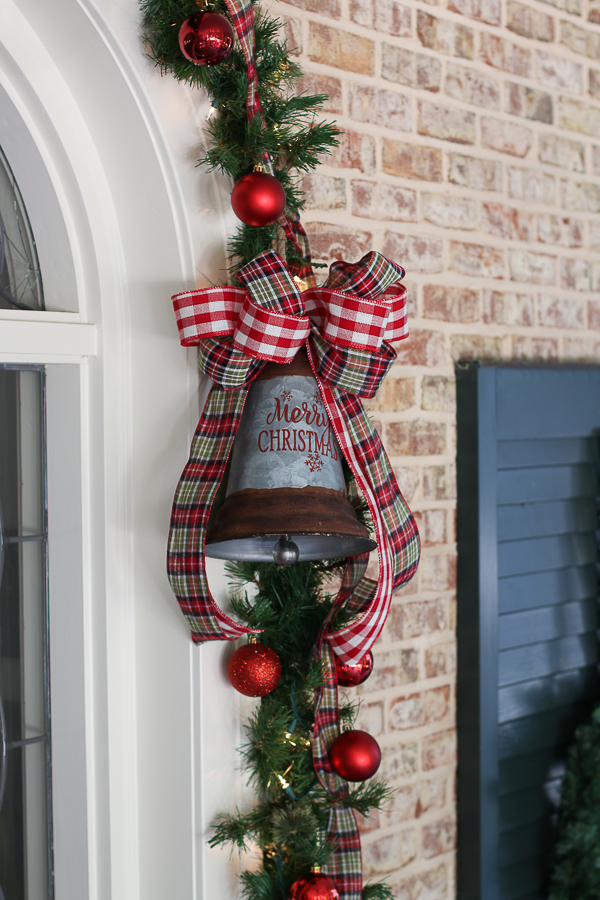 Add a couple of bold elements to your garland on either side of the door. These bells worked perfectly with the large bows.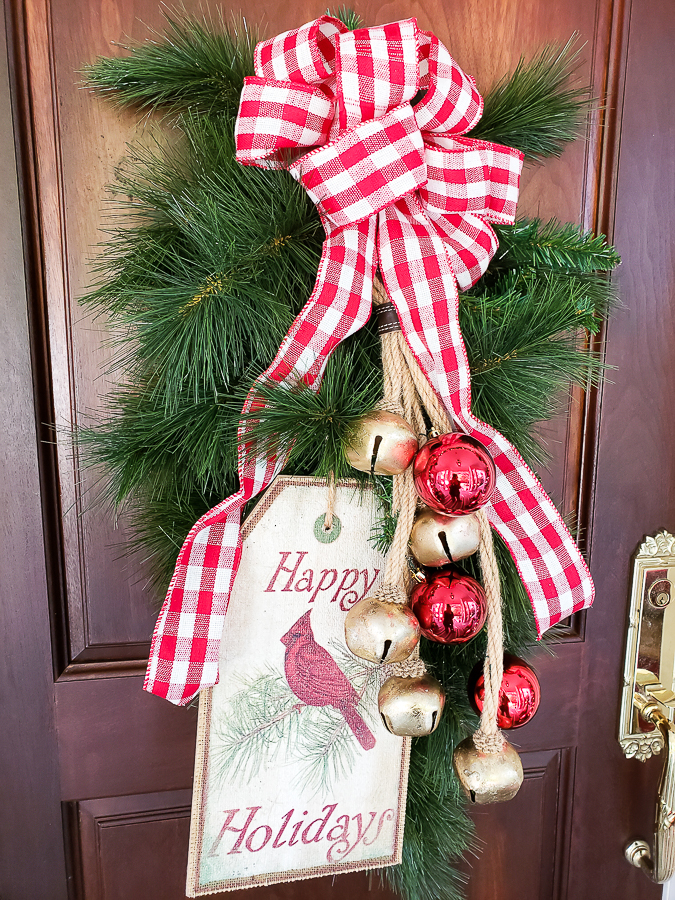 My wreath stayed the same this year. I just changed the ribbon and added a few of the shatterproof ornaments.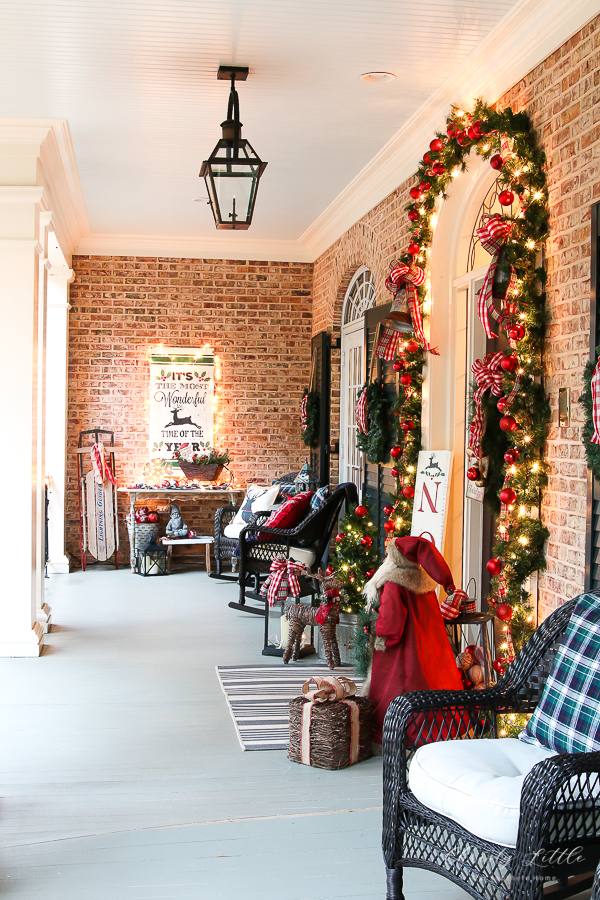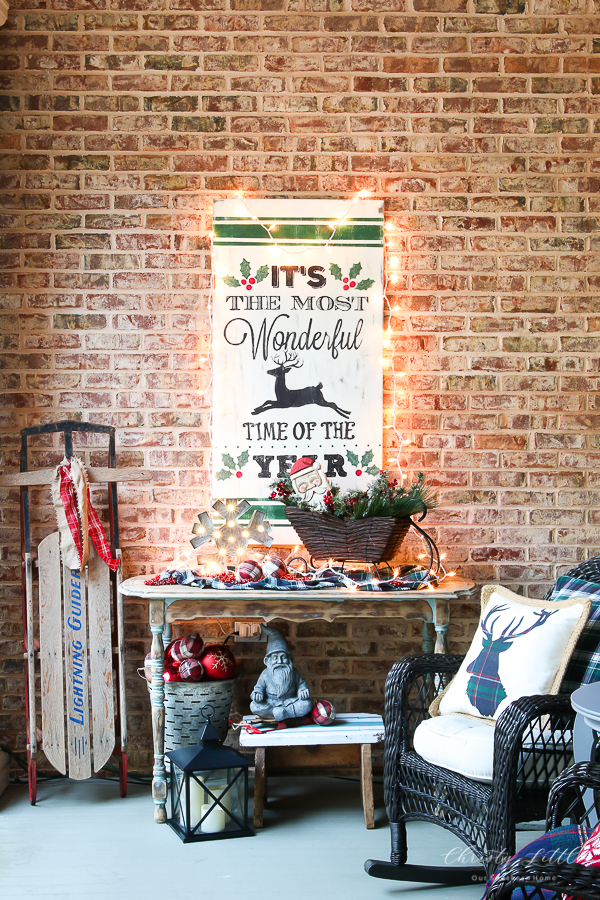 You'll notice that I kept my little garden gnome. He's just too cute to put away for winter. Kind of looks like Santa! That's my childhood sled from growing up in the cold winters of Virginia. Our kids have used it a few times here in SC! It's great and definitely vintage now that I'll be 50 this month!!!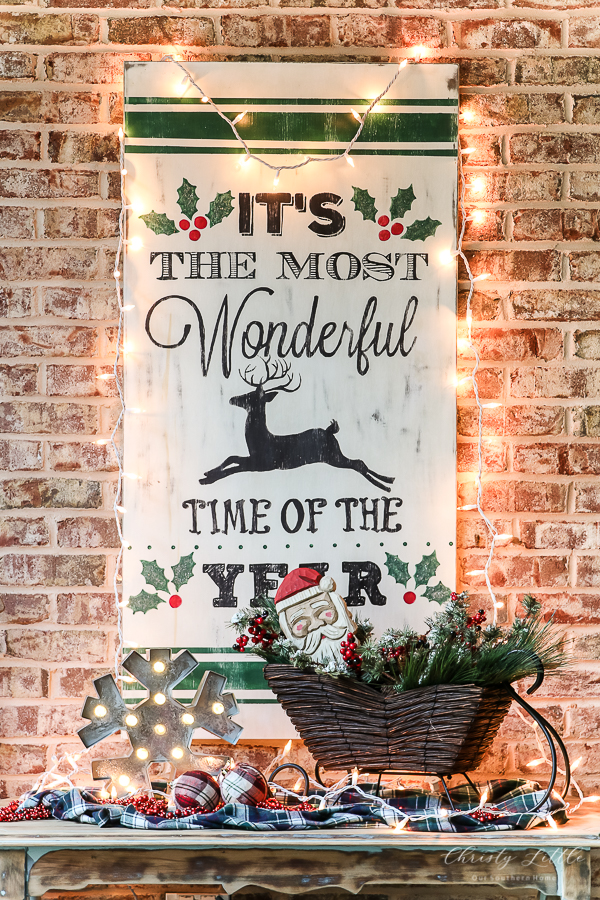 When you love something, keep using it! I made this sign a few years ago and still enjoy it. It has held up beautifully out here and is a nice change to the typical mirror in its place. You can find the Vintage Look Sign Tutorial HERE.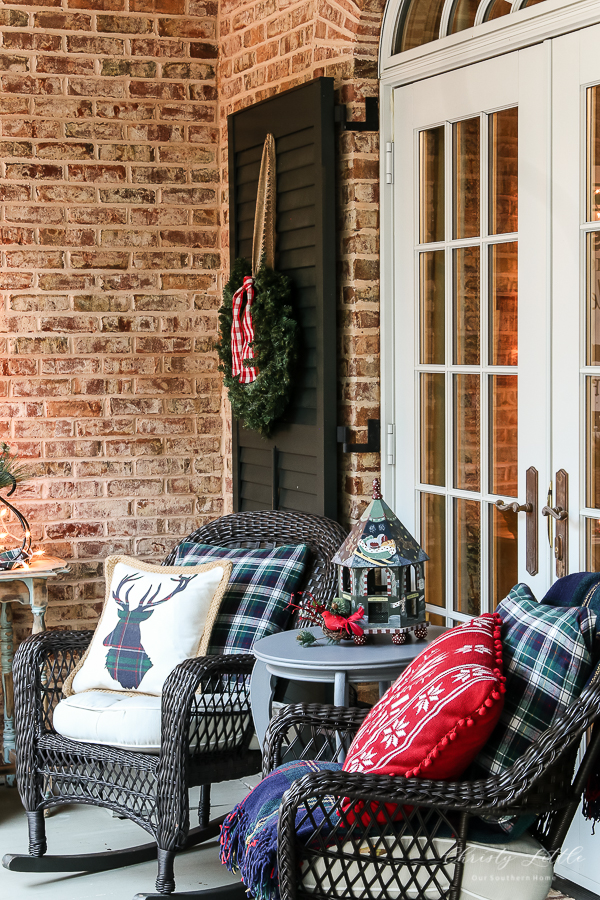 The navy plaid pillows were new last year. They are actually covering the summer pillows. You know that I detest storing an excessive amount of pillows. I now look for pillow covers to fit over existing pillows. No pillows covers here…..check out what I did to the HERE! Cheap and easy….no sew!!!! The red pillow was a Target purchase quite a few years ago along with the plaid throw blanket.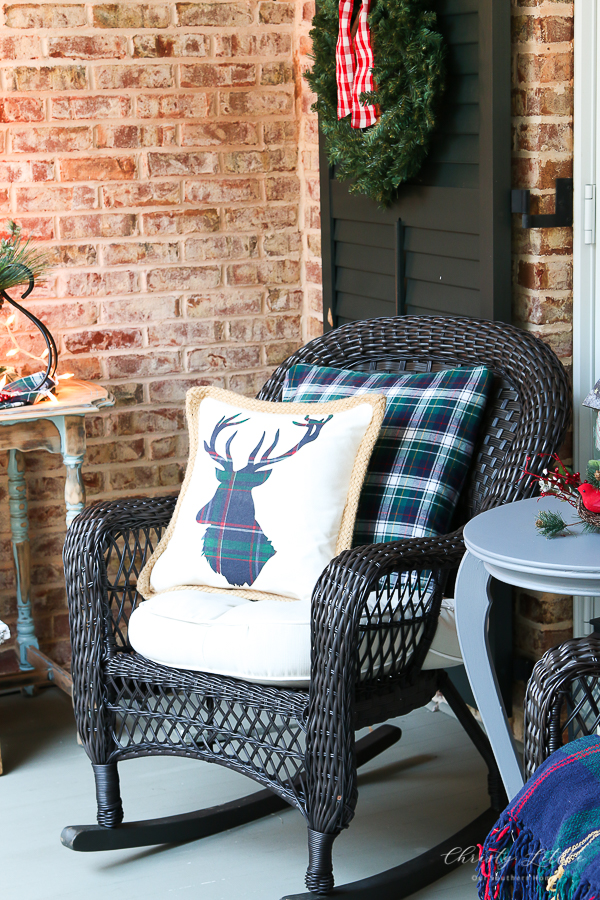 You know those ready-made pillow covers at Hobby Lobby? That's the base of this reindeer DIY pillow.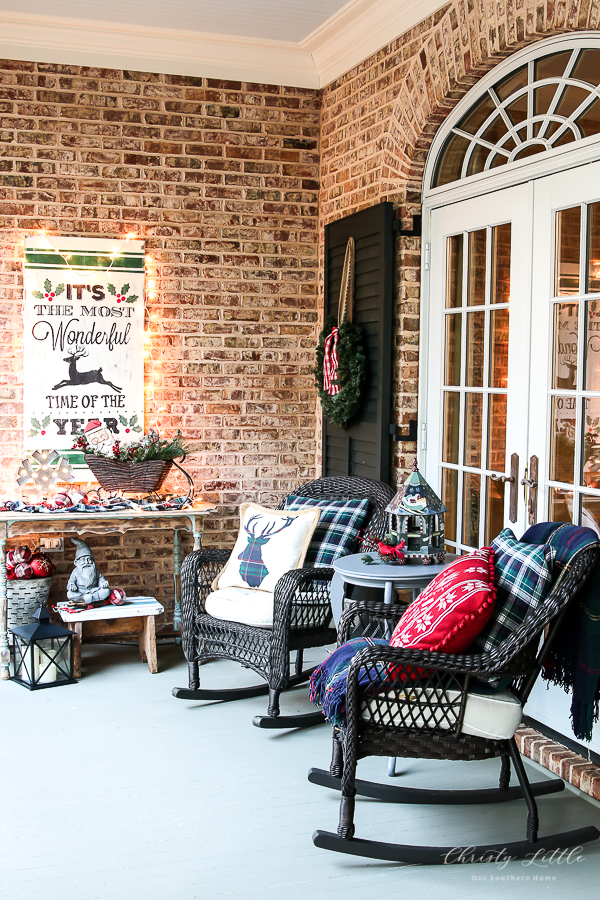 Pretty simple down here. Nothing new at all, just arranged a little differently.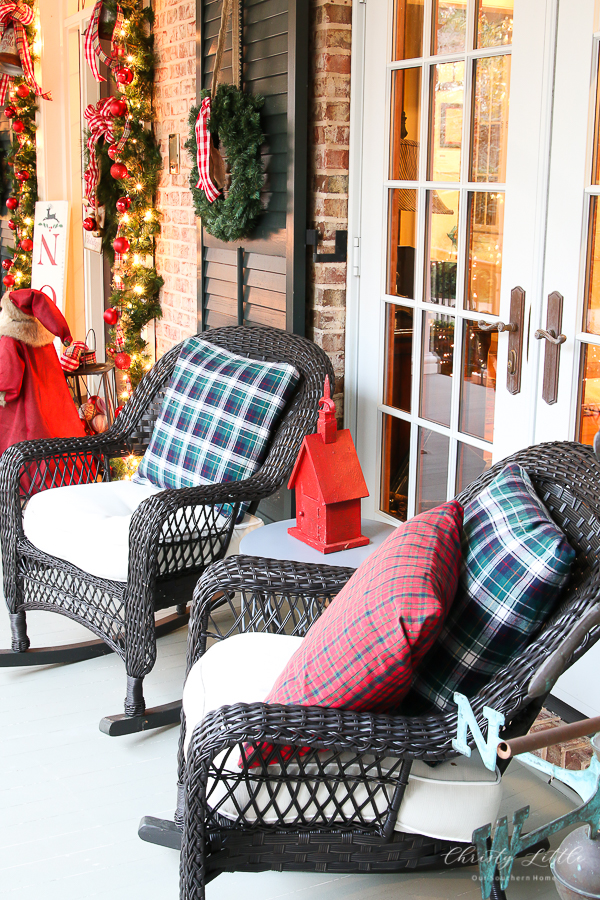 Similar look on the other side of the porch.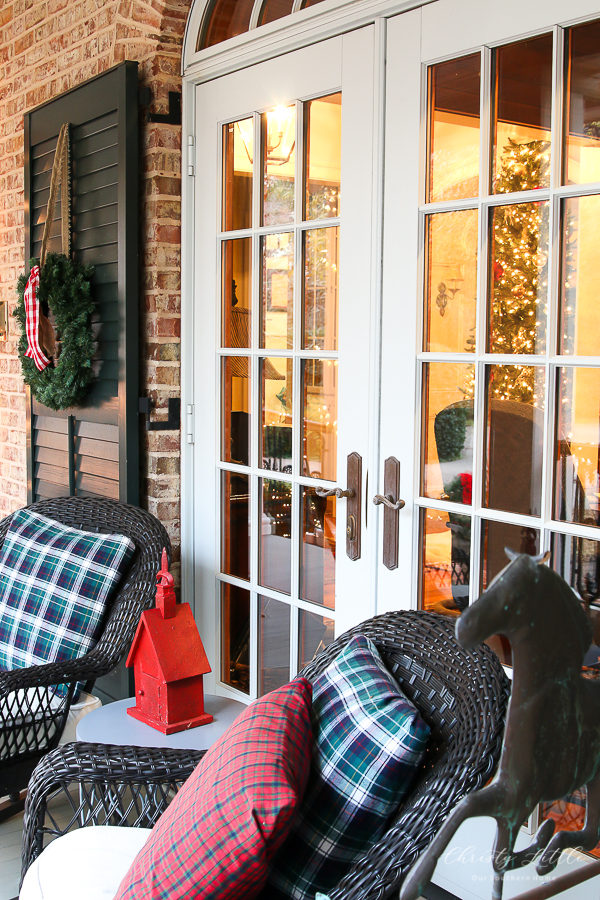 Little peek inside to the foyer tree.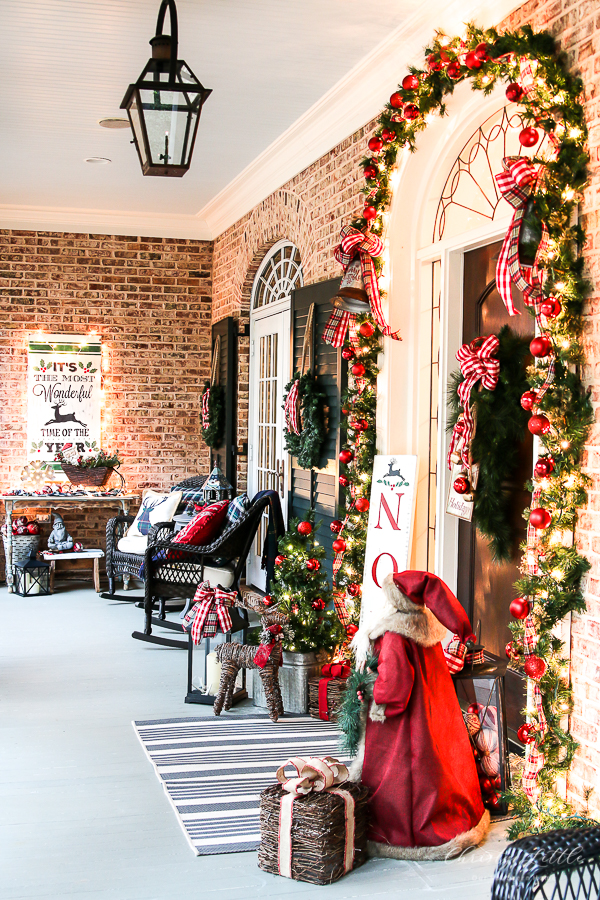 The sun started to set as I was finishing up photographing.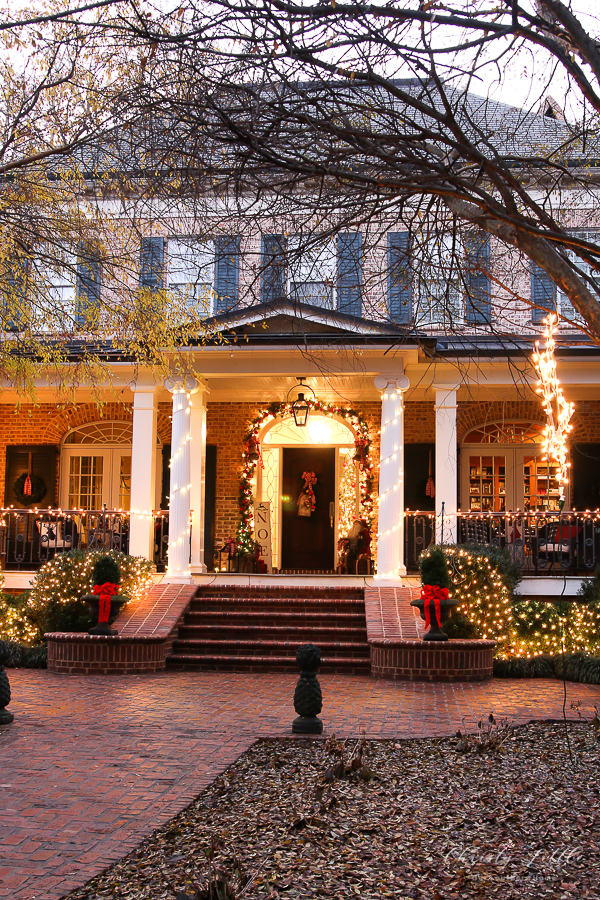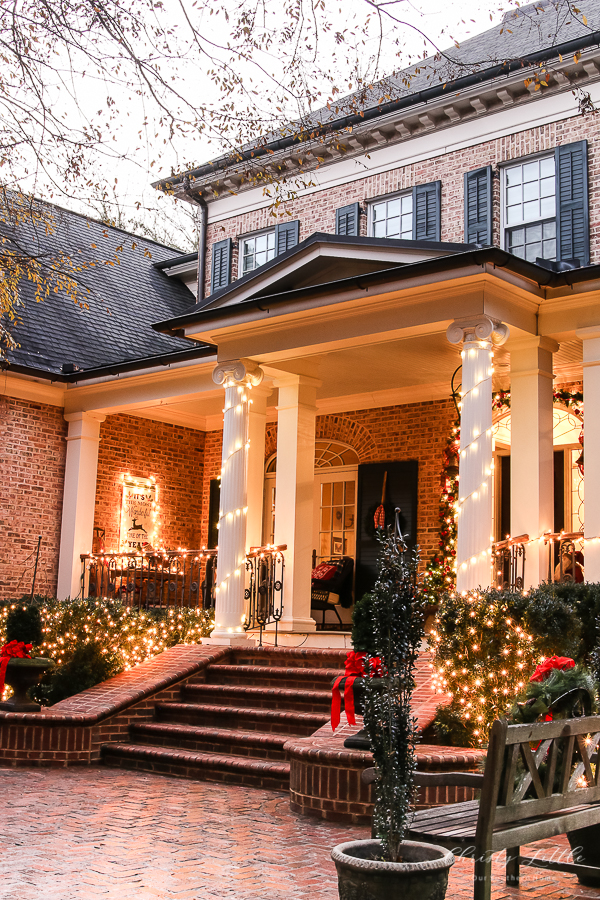 I wish I could get by with leaving the lights up all year! Everything just looks so magical! I may just have to hang some cafe string lights on the porch!!


The new plaid ribbon, shatterproof ornaments and Santa by the door are from At Home Stores. Details on them can be found HERE.

Christmas Porch Tour
Follow the links below for the full Christmas porch tour lineup, featuring 18 home decor bloggers. Be sure to visit everyone for lots of ideas to add festive touches to your porch and other outdoor spaces.
Monday, Day 1
My Thrift Store Addiction // Postcards from the Ridge // Cottage at the Crossroads
Petticoat Junktion // House of Hawthornes // DIY Beautify
Tuesday, Day 2
Sweet Pea // Duke Manor Farm // StoneGable
Sand Dollar Lane // Atta Girl Says // Our Southern Home
Wednesday, Day 3

North Country Nest // My Creative Days // Worthing Court
2 Bees in a Pod // Major Hoff Takes a Wife // Craftivity Designs
NEW Christmas posts this year at Our Southern Home!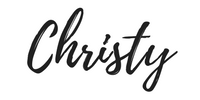 Buffer