Our mantel in the family room is one of my favorite spots to decorate. After Christmas, I gave it a new look. I loved it so much that I haven't changed it since. That's really kind of unusual for me. I always change it up with the seasons.
So when my sweet blogging friend Cindy from County Road 407 sent out our Pinterest Challenge photo for the month…..I knew that it must have been for me! HA, HA! Well maybe not, but it was just the push I needed to get out of my mantel rut.
I had so much fun creating our simple neutral summer mantel!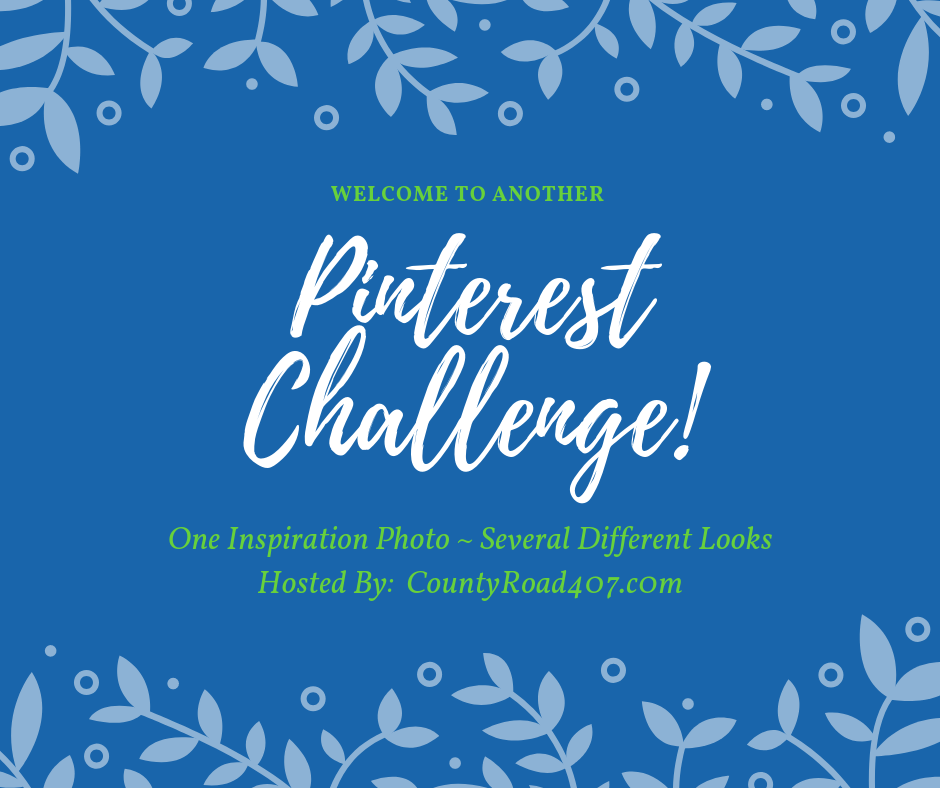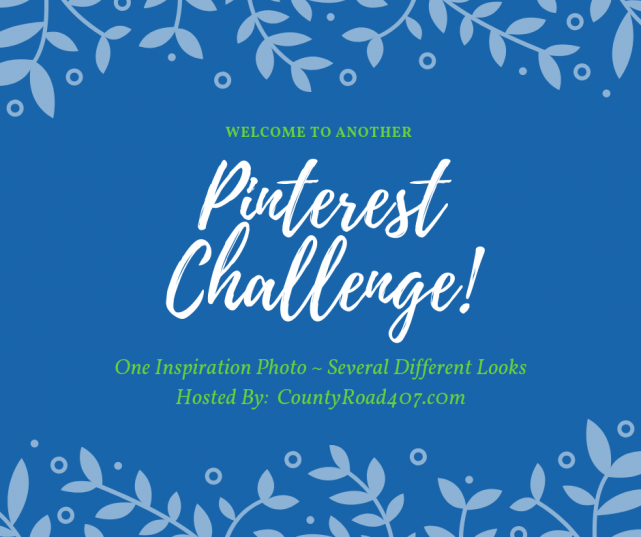 This month's challenge is from one of my favorite bloggers, Kelley Nan. Be sure to check out her blog if you haven't already. I know you will be super inspired.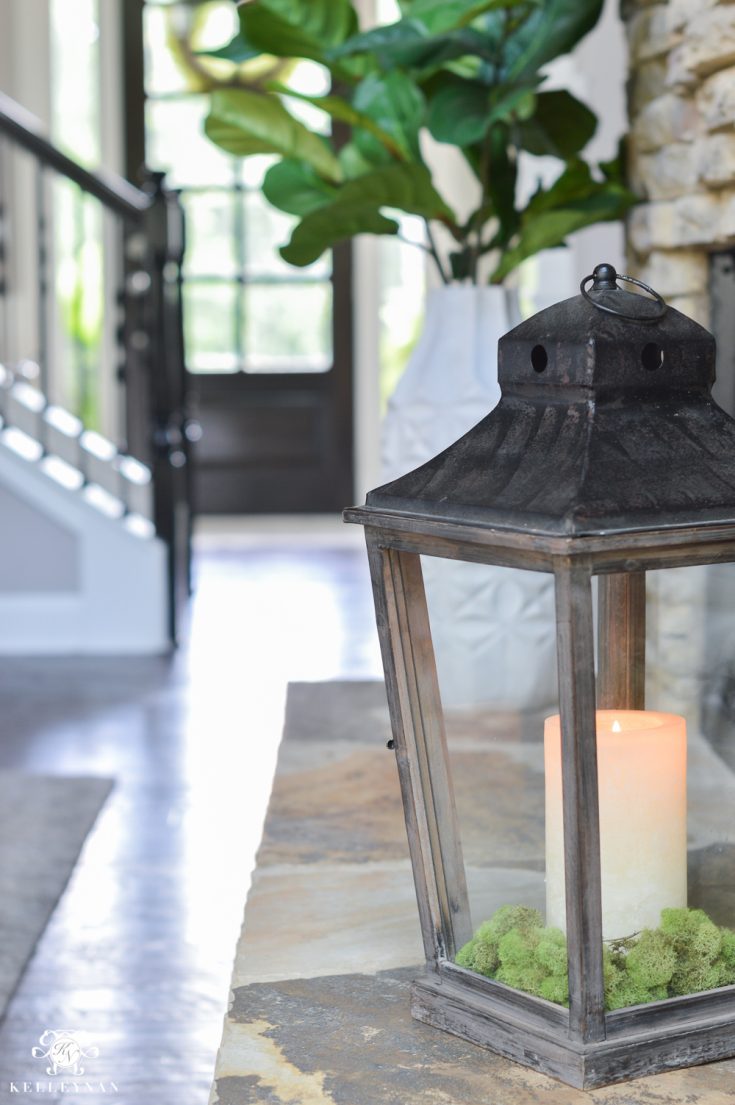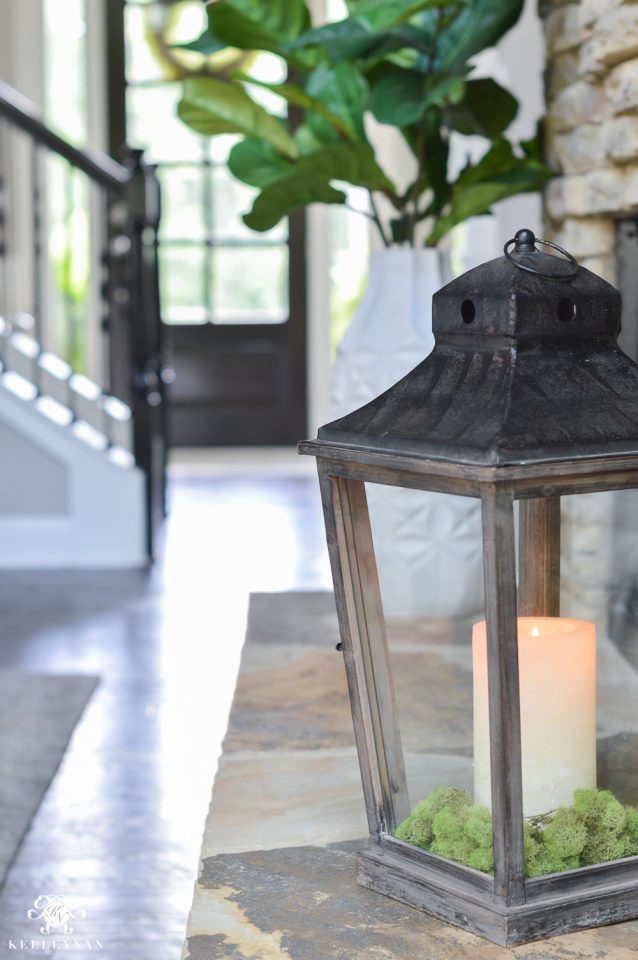 Here is our inspiration photo. Very neutral and calming……perfect for summer! This is a look that I really love.
If you are popping over from Bluesky at Home then welcome!
I stripped our mantel for a clean slate. I already had in mind what I wanted to do so once I had all the items on the floor…..it came together in 5 minutes!
*This post contains affiliate links!*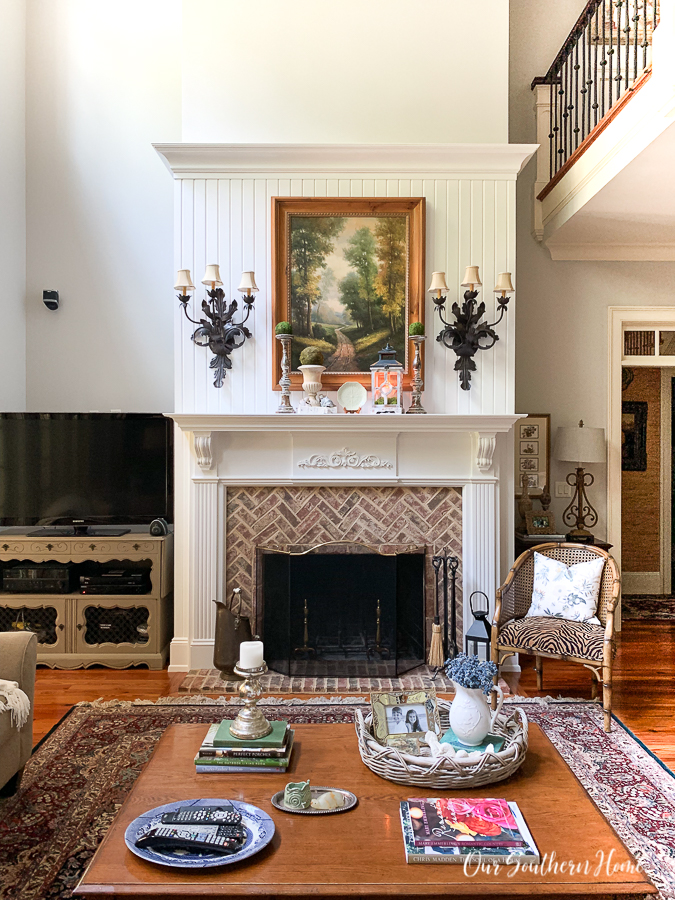 You may not notice the subtle change, but I just finished repainting the mantel in Simply White by Benjamin Moore and couldn't be happier. Now what I'm not happy about is the rest of the trim that I must finish!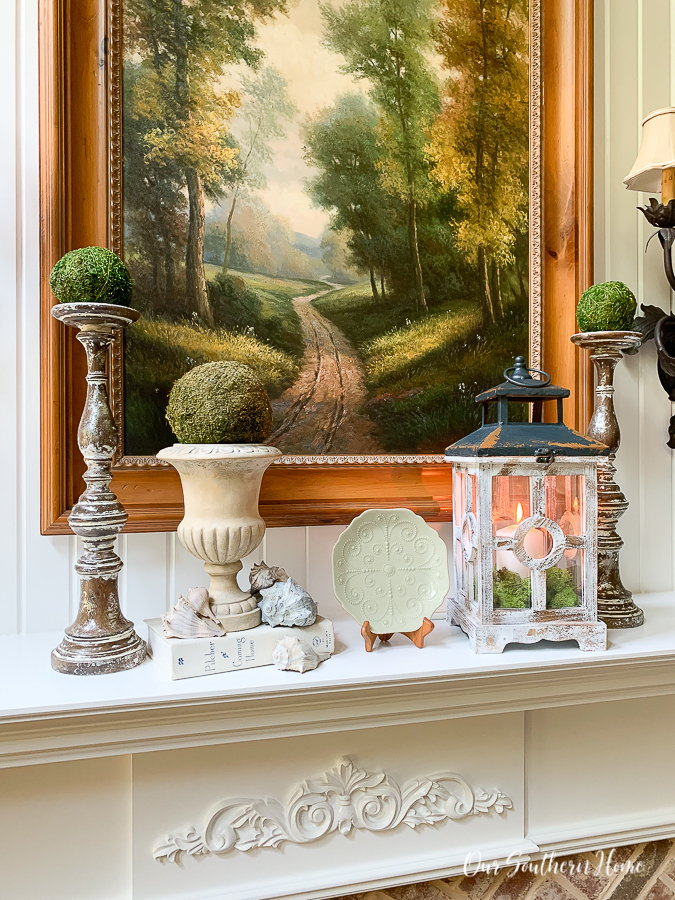 The oil painting really calls for a neutral mantel.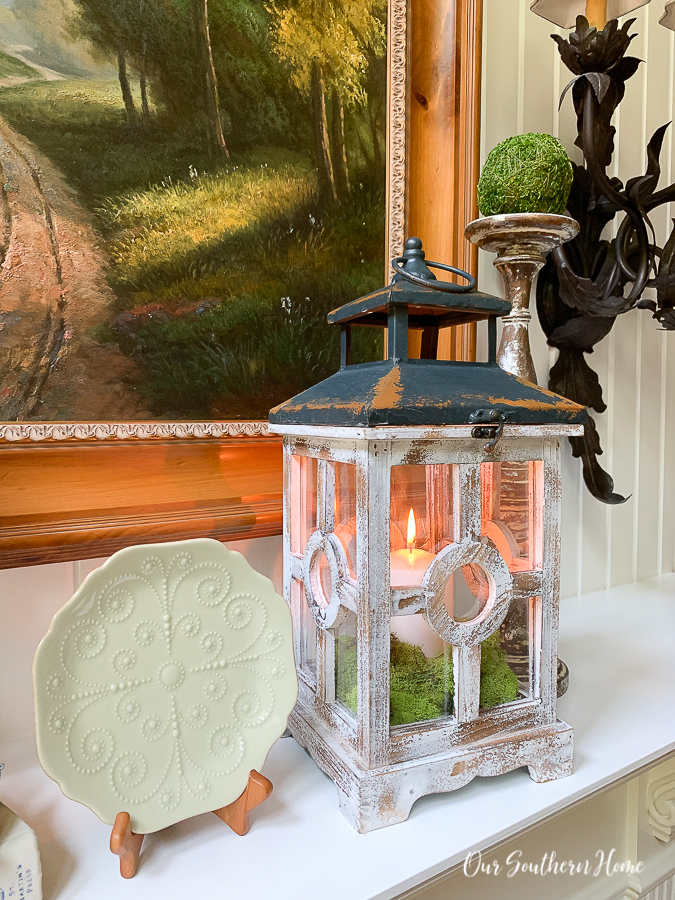 Here is my look for the lantern. While my lantern (link to exact lantern) is different from the inspiration, I've added a white candle and reindeer moss.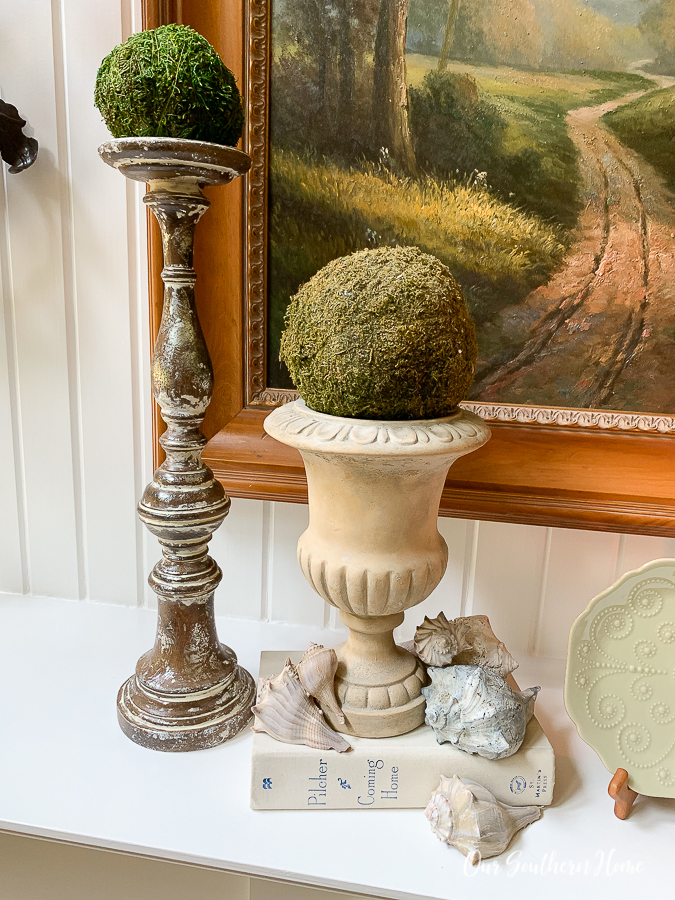 Moss balls in varying sizes add a more natural look.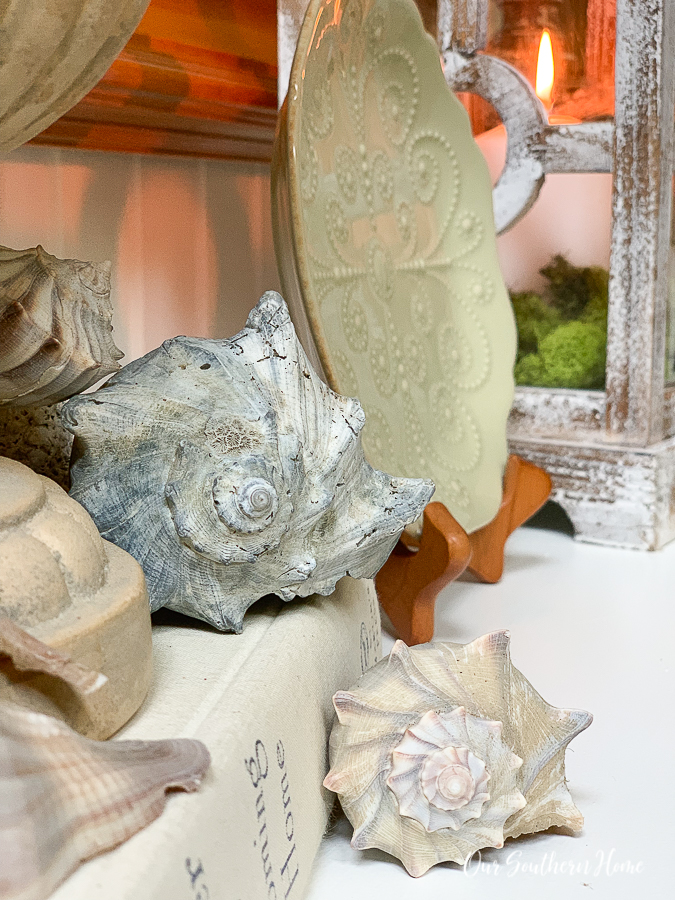 Shells from our beach cottage trips are a nod to our summers.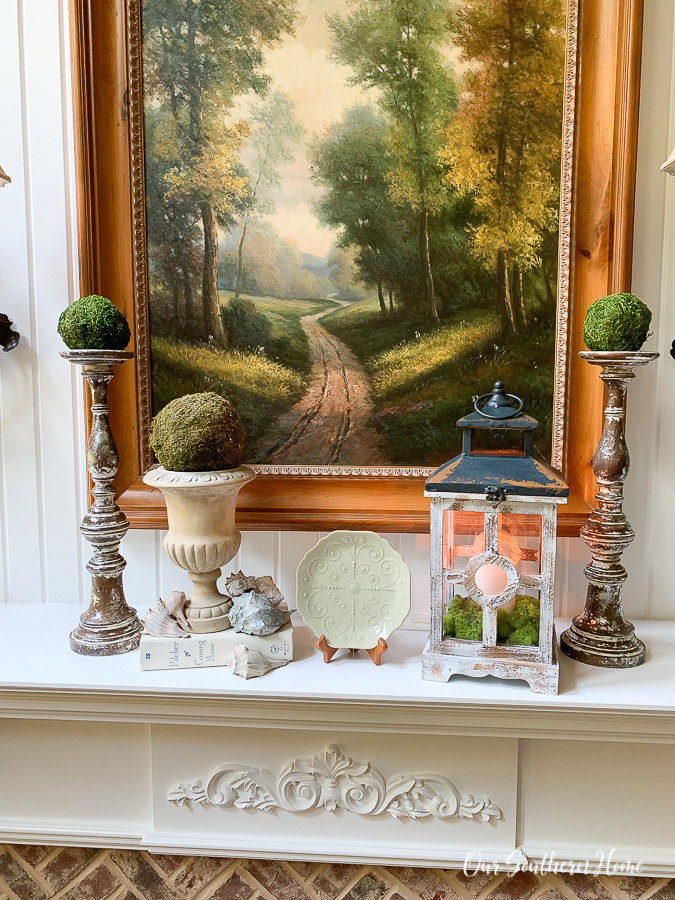 While the center area is asymmetrical, I've created the balance that I love with matching candlesticks.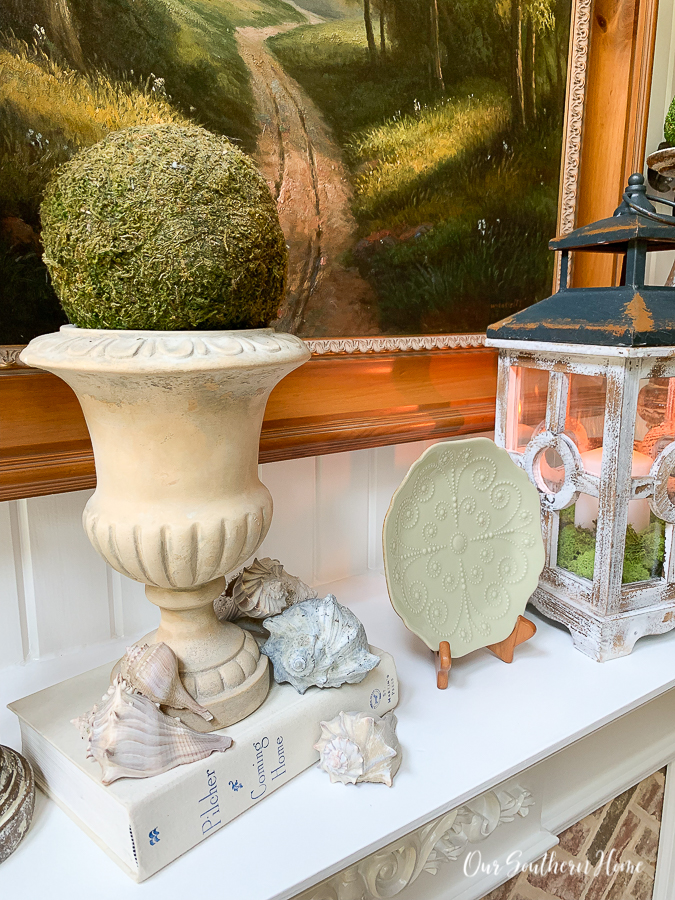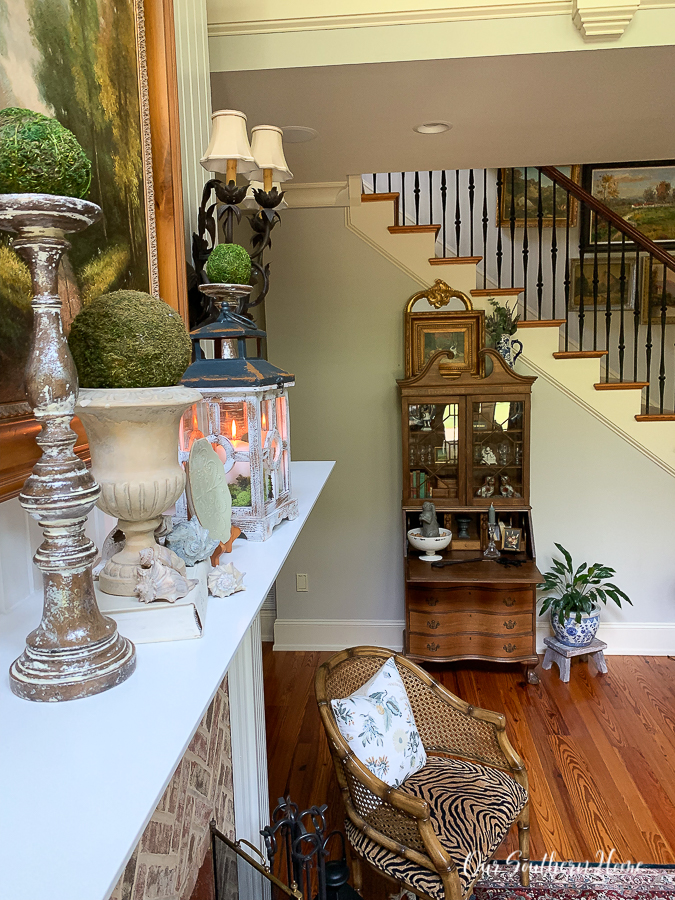 I am so pleased with this mantel that I may just leave it for fall and change out the shells for small pumpkins.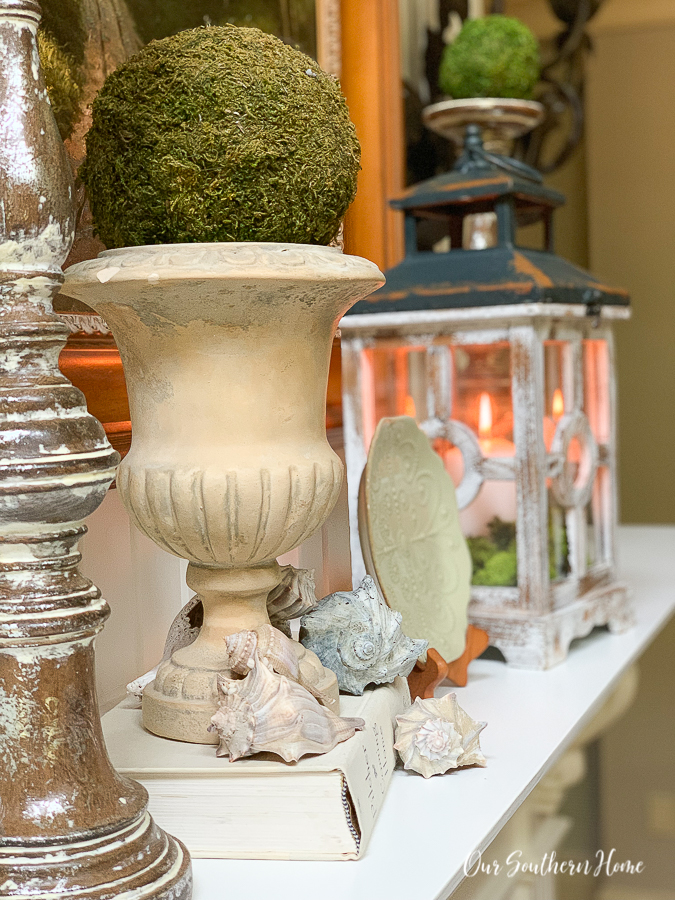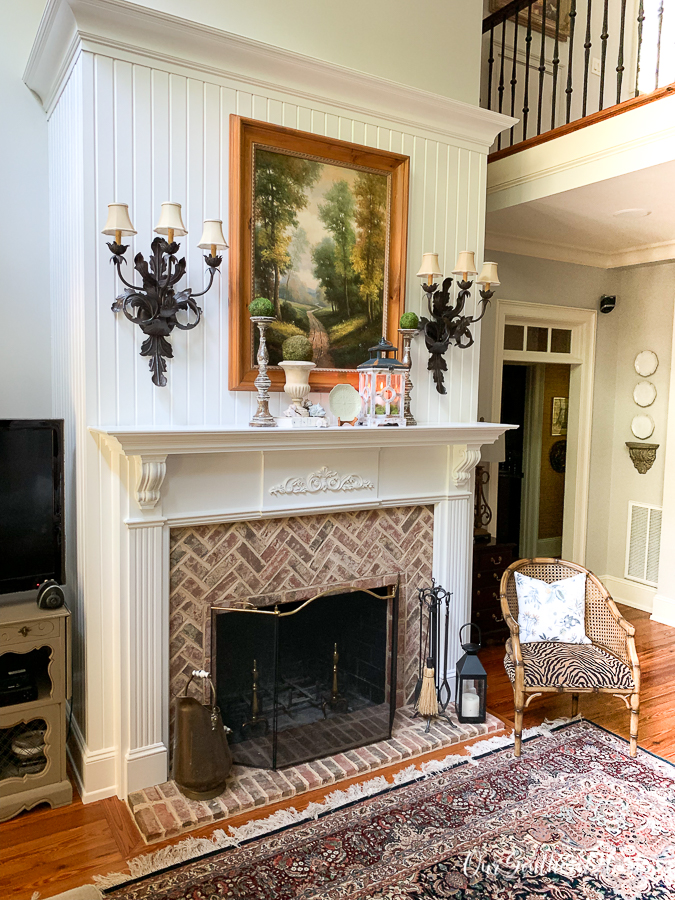 This has been such a fun challenge! I encourage you to shop your home and look for similar items and create your own neutral summer mantel!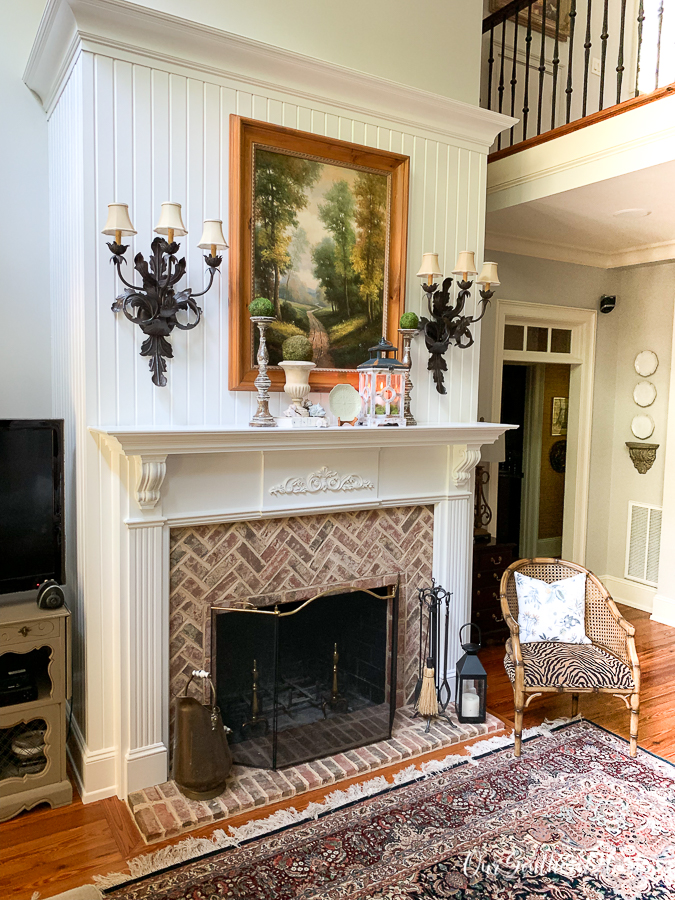 Please be sure to visit the other inspired decor from this month's Pinterest Challenge all listed below!
You are invited to the Inlinkz link party!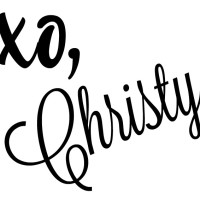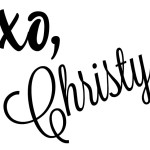 Buffer