This post is sponsored by Gamma2 Vittles Vault but the content and opinions expressed here are my own.
Pet Food Storage
Pet food is not cheap, so you definitely want to store it in the best way possible. When looking for a container, you want something that is airtight to keep out moisture, animals and maintain freshness while being affordable.
Vittles Vault does just that! Since creating their first airtight food storage container in 1989, they've continued to bring us a product that we can trust for our pets.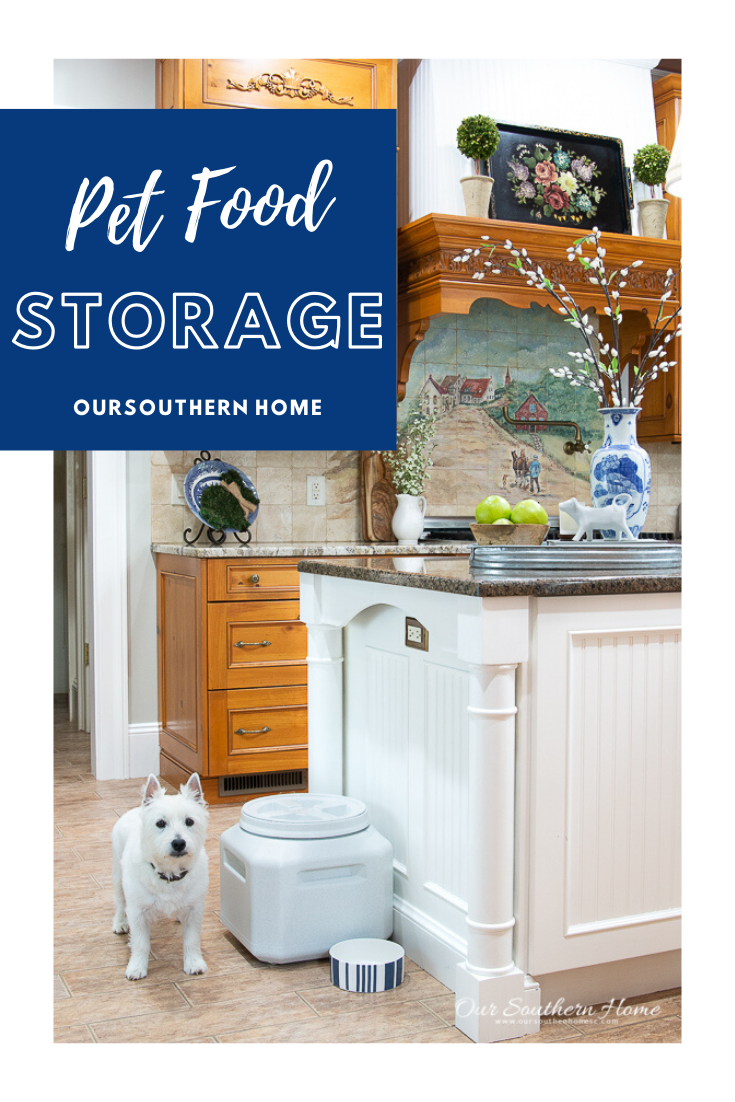 Our Bentley is a chow hound. We've always had large dogs, and Bentley is our first small one. He is 6 years old now. While he is a small 19 pounds, he has the mentality of a large dog.
We'd always heard that small dogs can be picky eaters. That's a laugh!! Bentley loves food…….I mean loves food!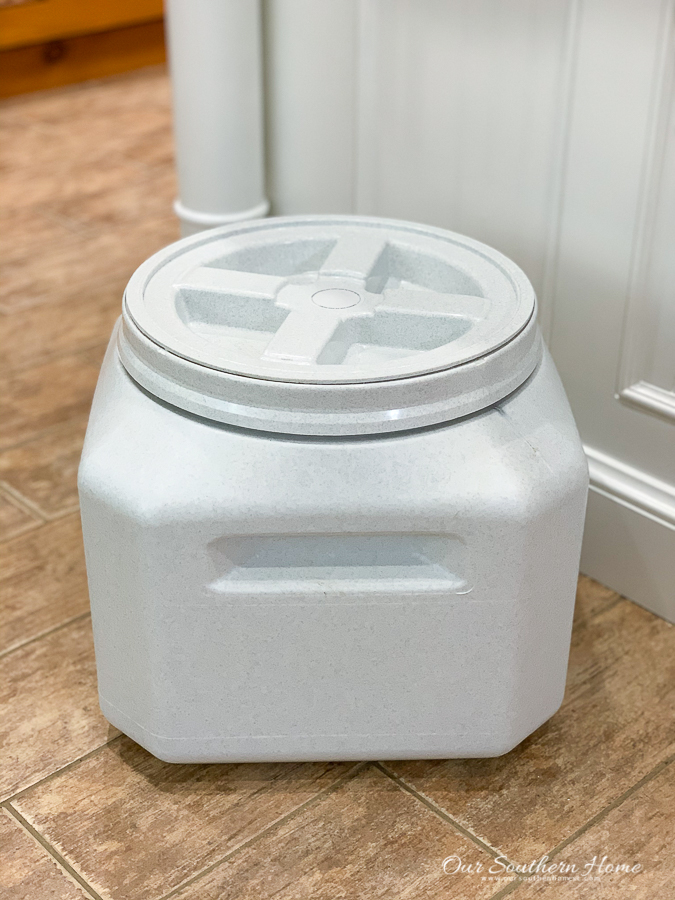 He is a bit sensitive to food. His food is pricey, so we want to keep it at its freshest. The lid spins to lock closed. This locks in freshness and flavor for our pampered pet. I also don't have to worry about him breaking into it. Believe me…..if he did, he'd eat every last bite. Do you notice the handle notch on the Vittles Vault? This is on all four sides of this model. It makes it convenient for carrying.
We travel with Bentley a lot. The wide mouth is perfect to store his bowls and treats in one container for transport.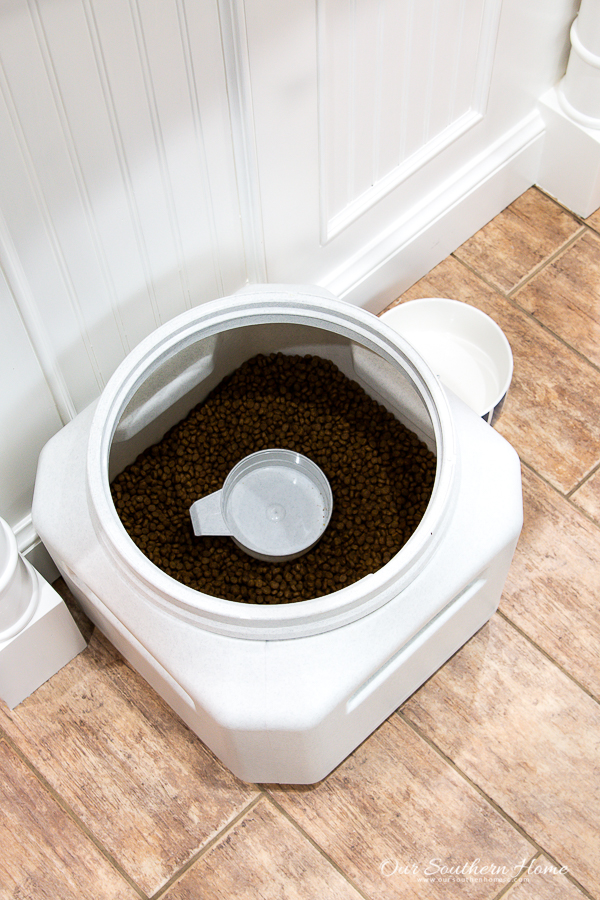 It even comes with a handled scoop.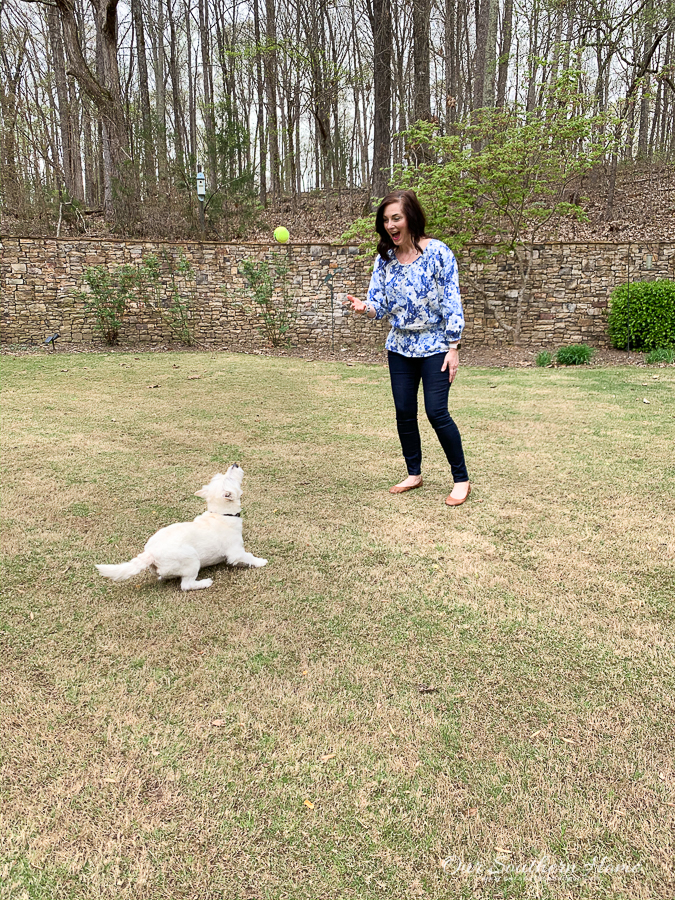 Bentley loves to play with the tennis ball in the backyard. We try to do this with him each day. He's pretty good at it. If you toss it in the air, he always catches it!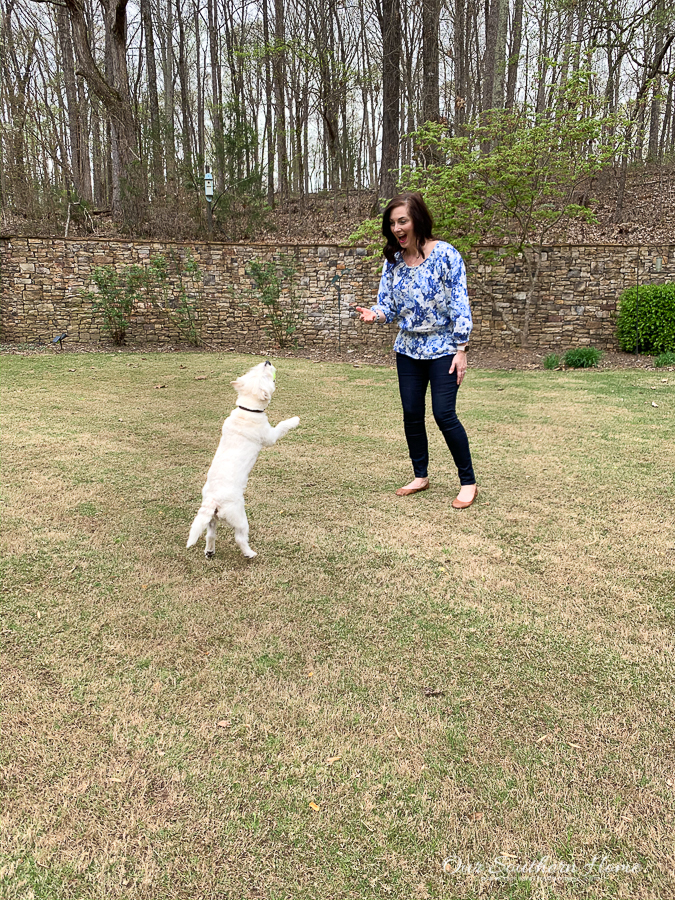 Yes, he caught it! He works up quite the appetite.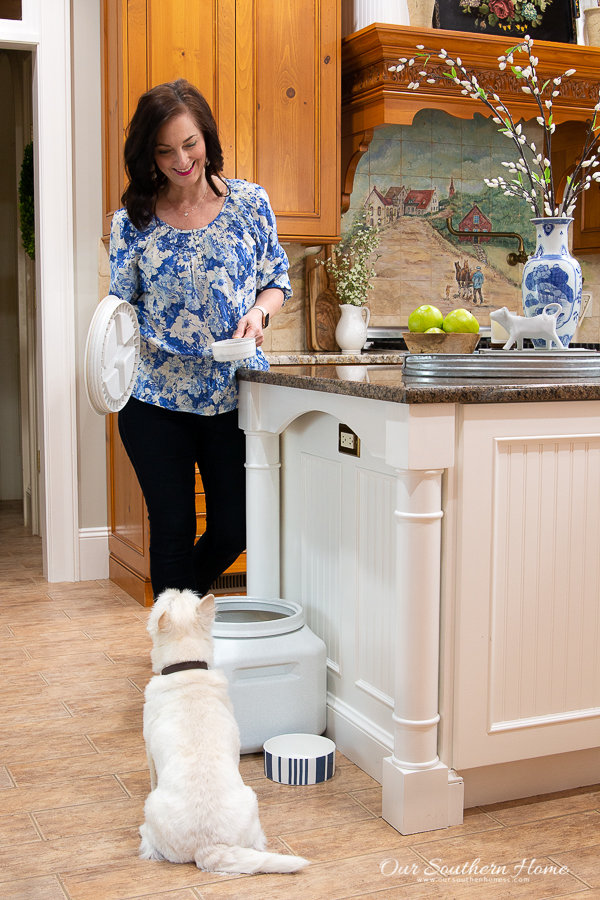 Vittles Vault is made with food grade high-impact plastic. It's a very sturdy container.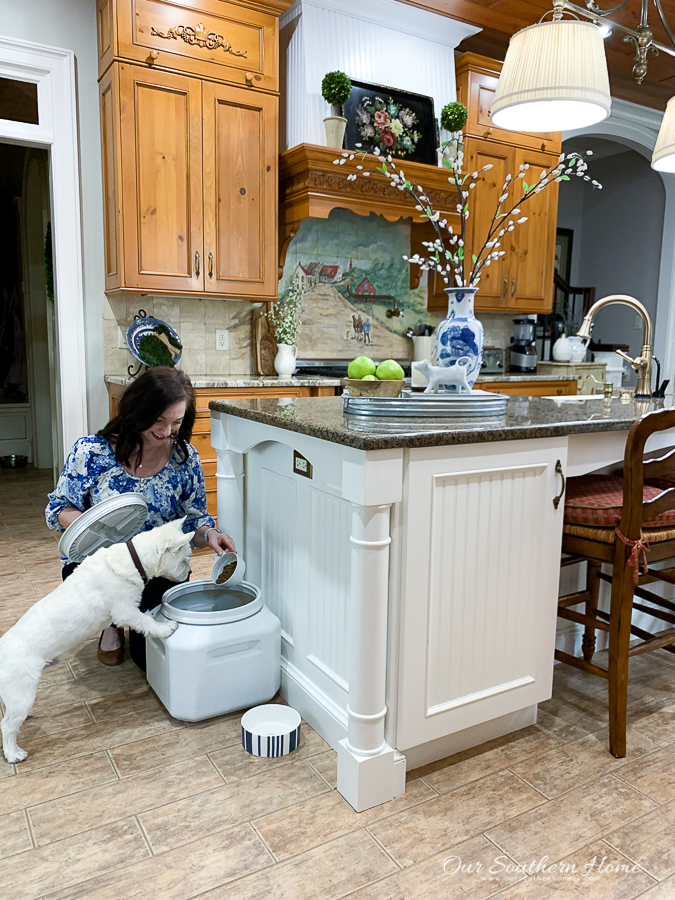 I can definitely tell a difference in the freshness of his food by the smell when I opened the container. It really locks in the freshness and flavor.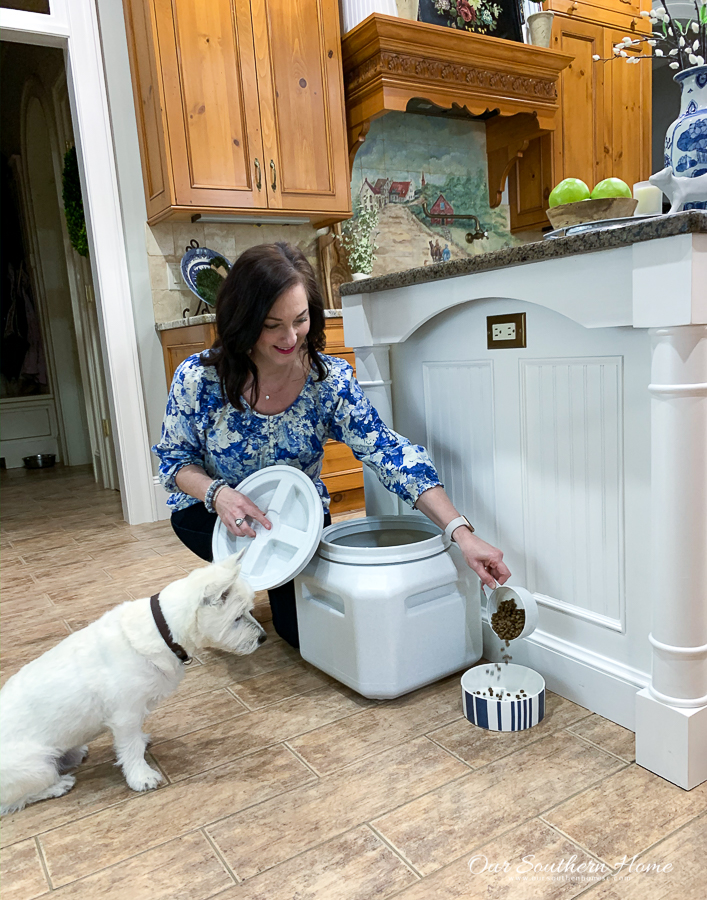 Look at that face. He's ready for the "ok" to dive in!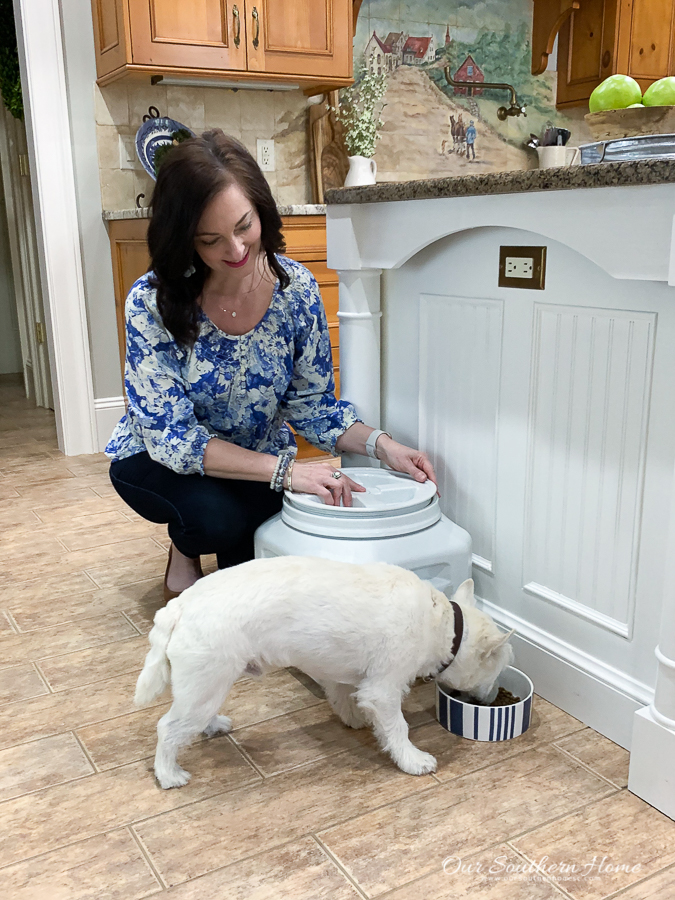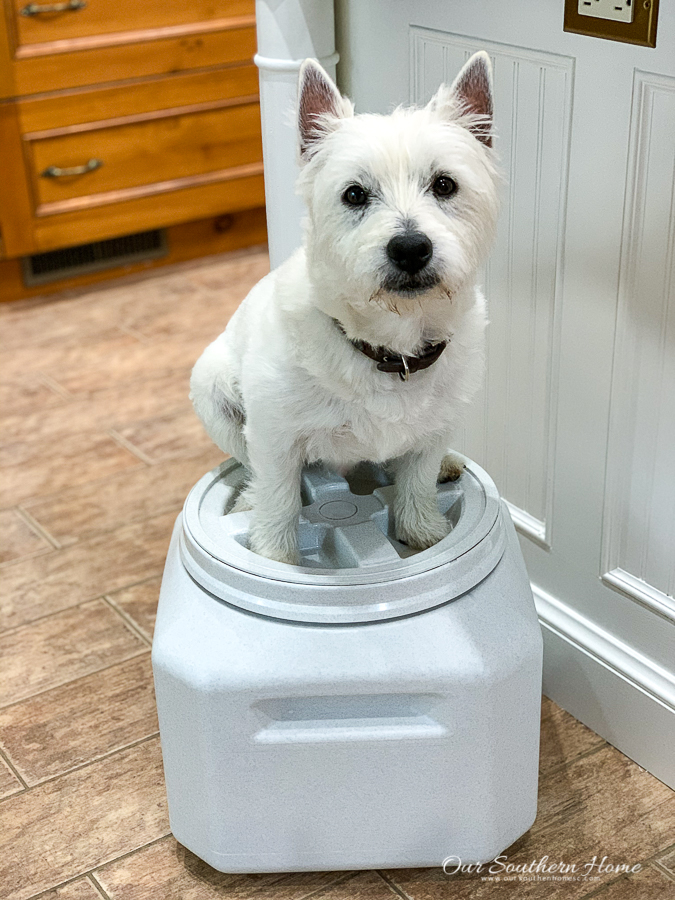 The Gamma2 Vittles Vault is great for multiple pets and food! Bentley has definitely claimed this one as his own.
Learn more about Vittles Vault by visiting HERE for all of the size and style options to fit your pet's needs.
We plan on buying more of these to store our birdseed!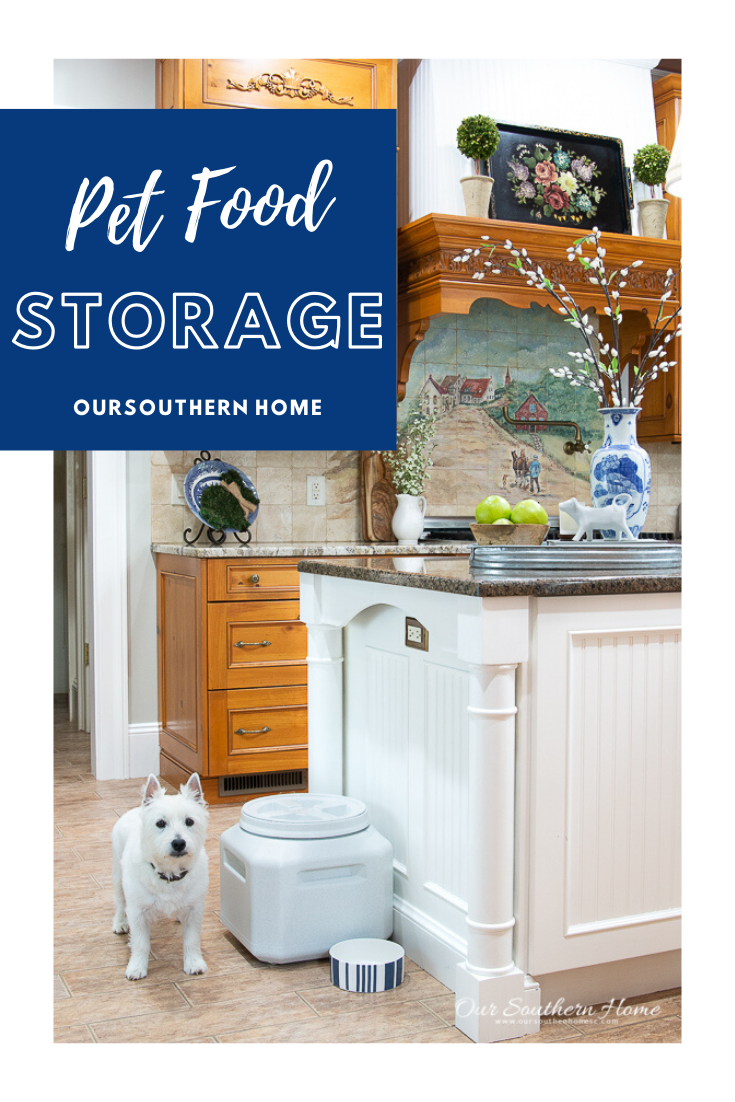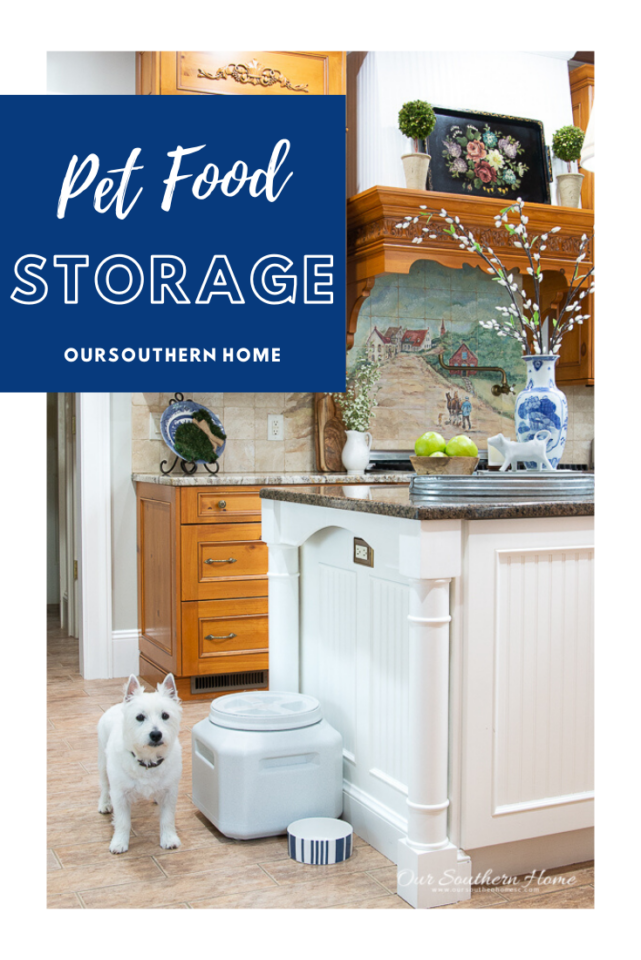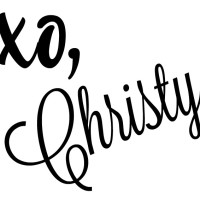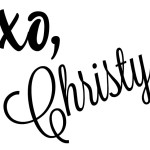 Buffer