This post is sponsored by Petmate but the content and opinions expressed here are my own.
Selecting the best dog kennel for Bentley was very important to us! We want him to be safe, yet comfortable.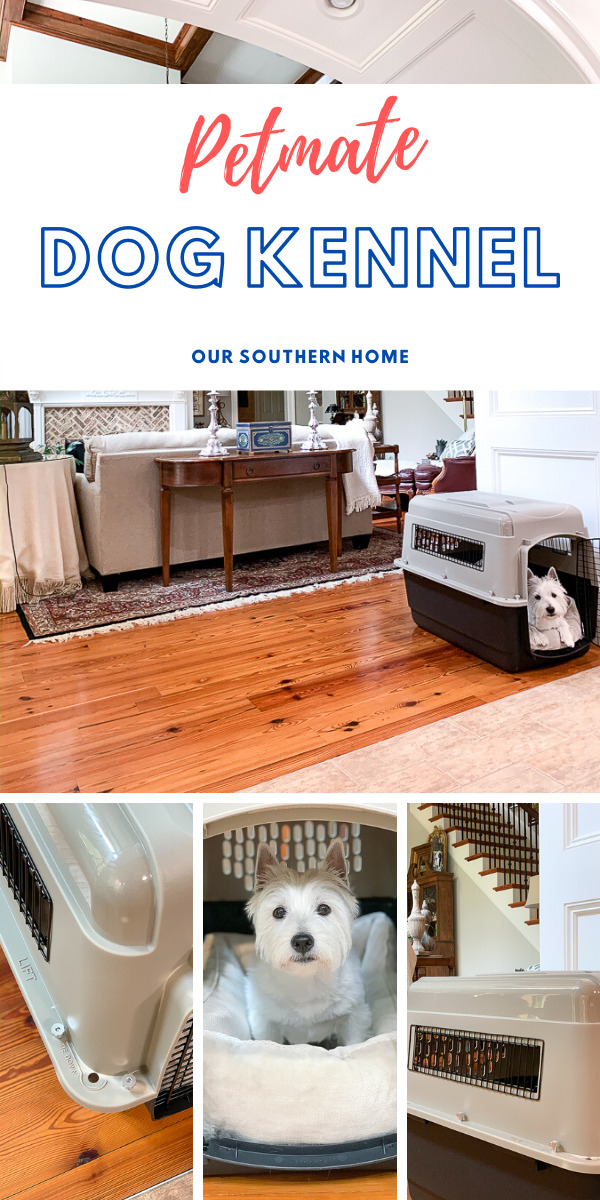 Visit Petmate to check out the variety of kennels available!
Bentley hasn't had a properly sized kennel since we potty trained him when he was a puppy. As a result, he has outgrown his.
We've been realizing lately that we needed to get him a kennel. My mother is having surgery later this month. There will be some days during this time that he will need to be in a kennel.
Our Kennel Shopping List
safety
easy to open and close
adequate ventilation
comfortable
easy to clean
durable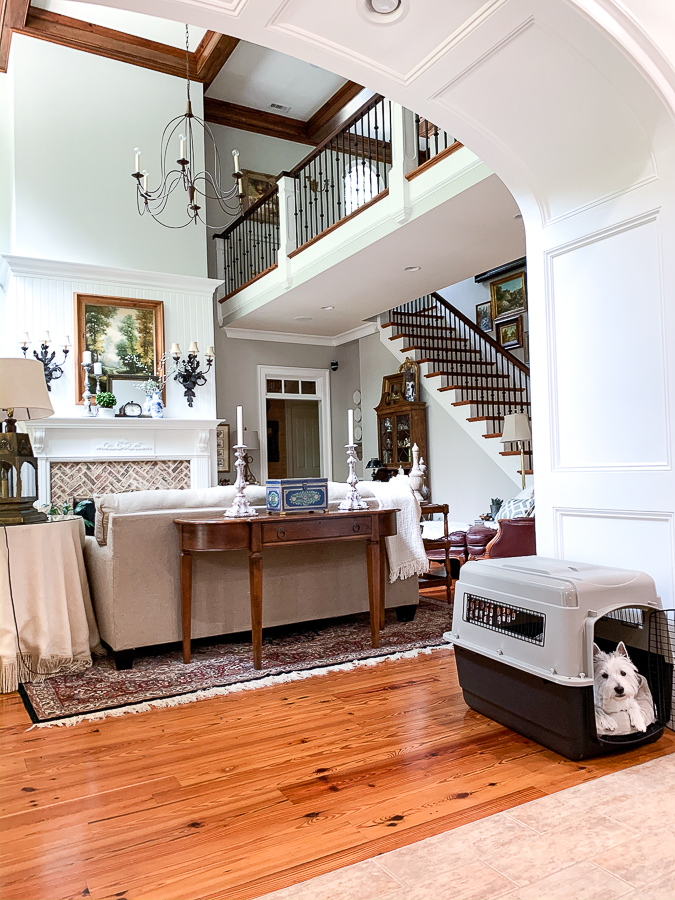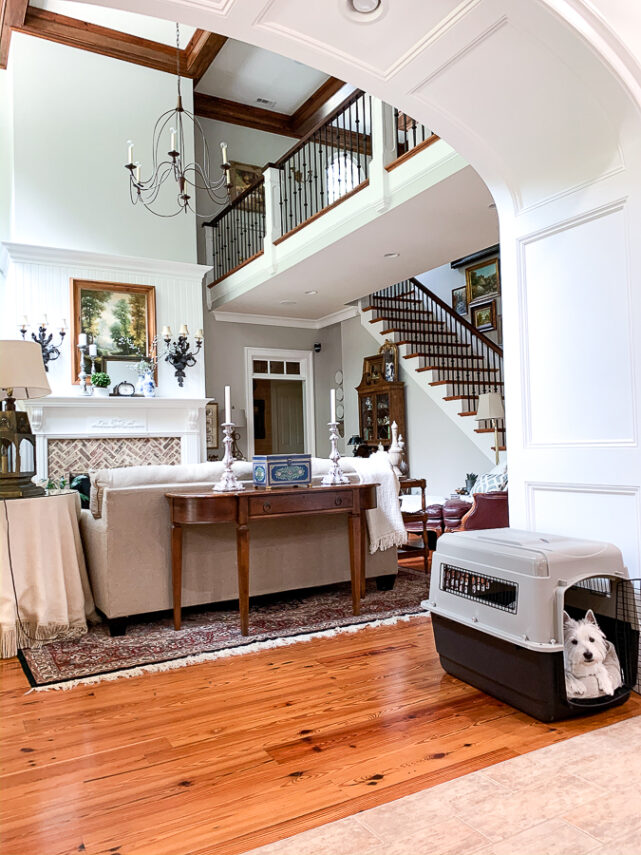 I'll confess, I also wanted a kennel that looked great in our home. The Petmate® Ultra Vari Kennel® 32″ is perfect for Bentley!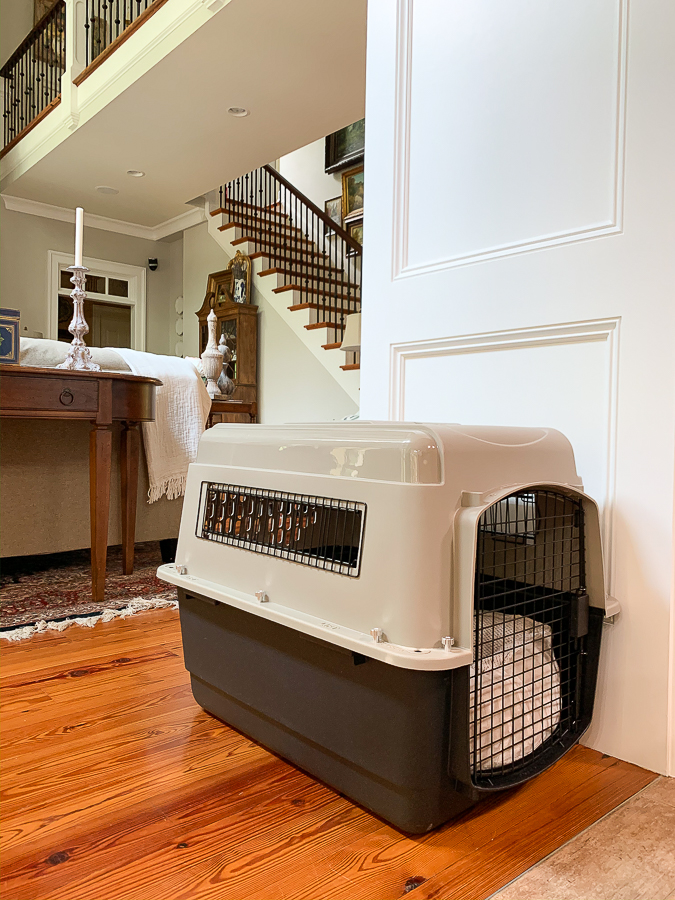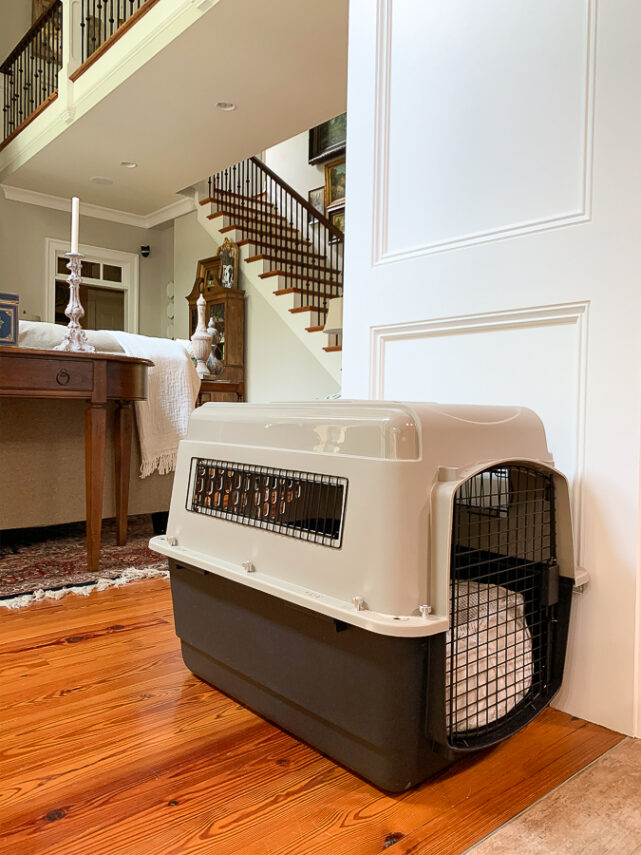 Since Bentley is house trained, we wanted a kennel for him that would fit his bed to make it inviting like a home within his home.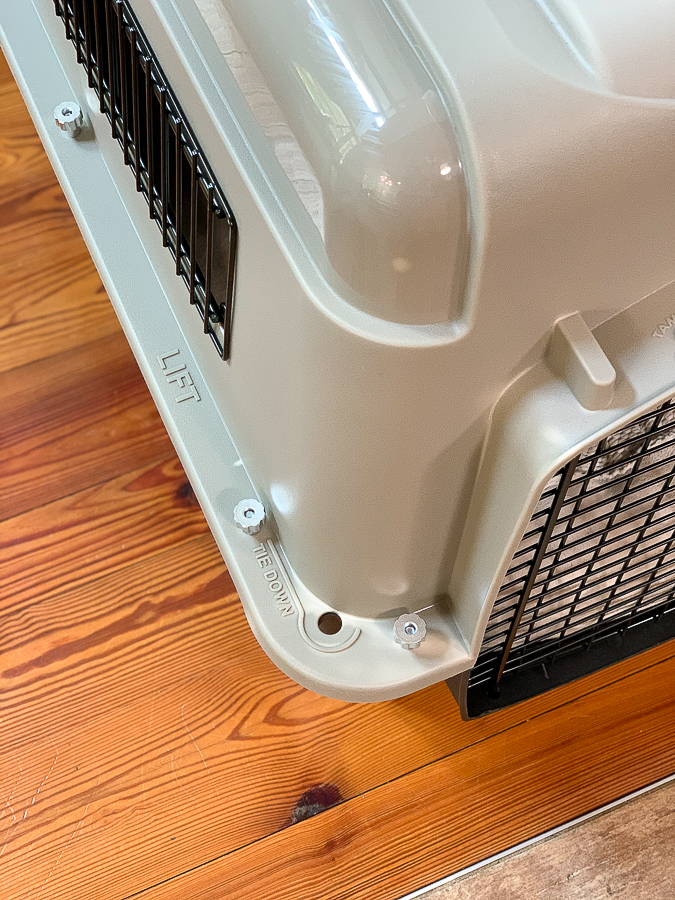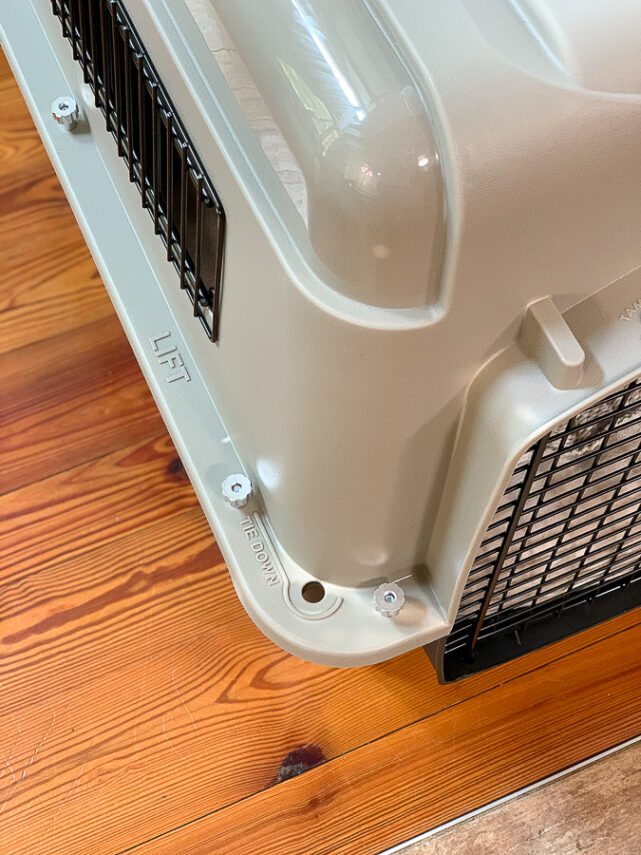 The kennel consists of 2 pieces and was easy to assemble. No tools were needed and it was put together in about 7 minutes.
If you are tight on storage space, you can easily disassemble for easy storage. The metal knobs on the top screw into a long bolt through the bottom. There are also holes for tie-downs for travel.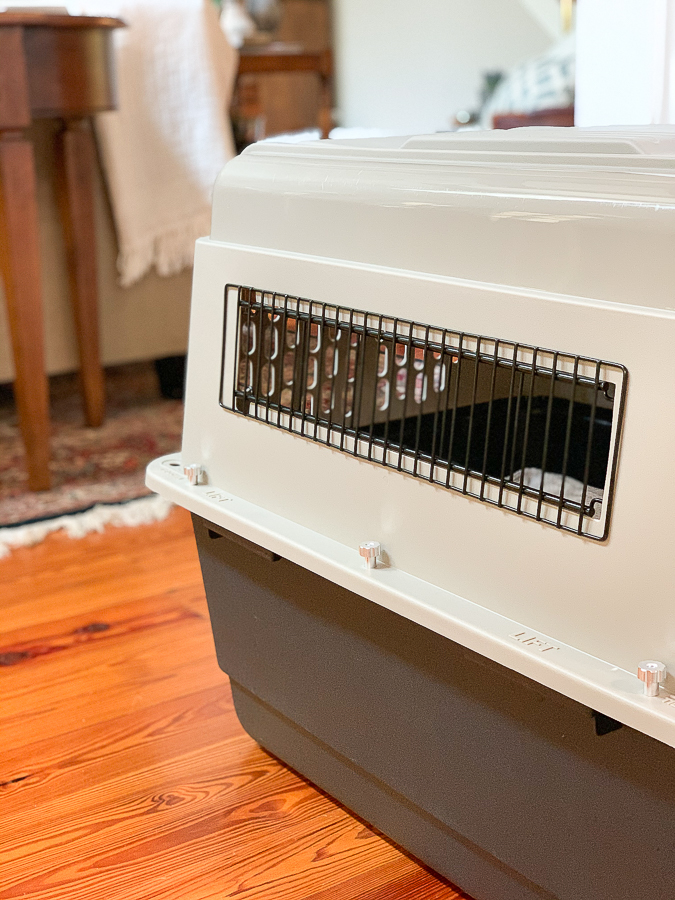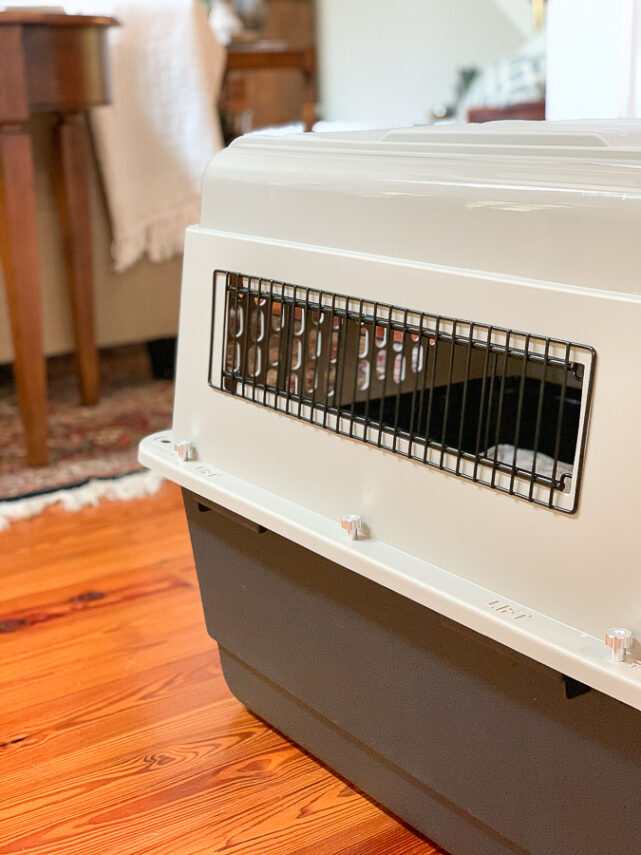 There is adequate ventilation on all 4 sides.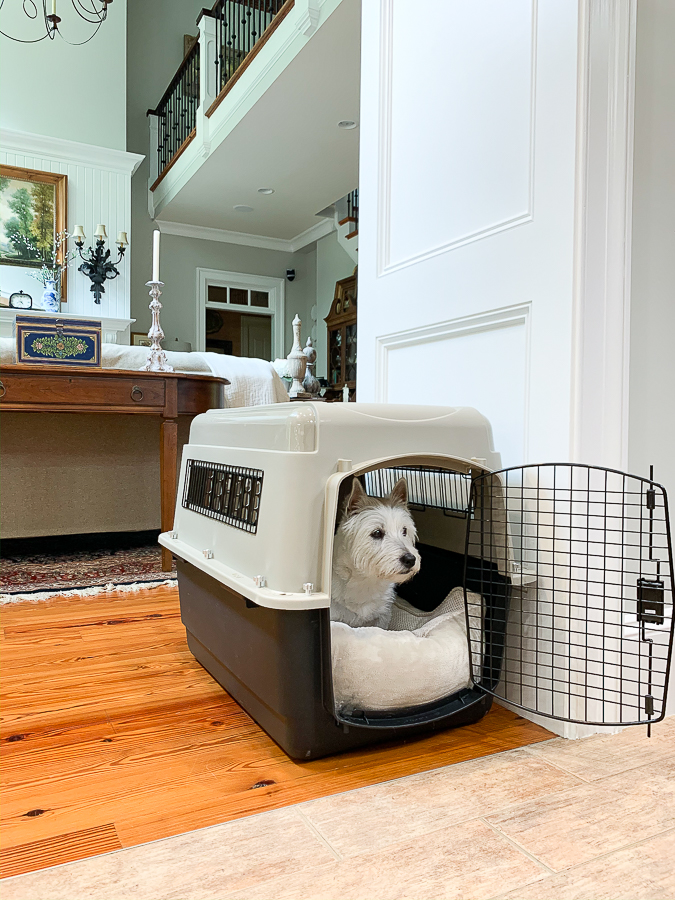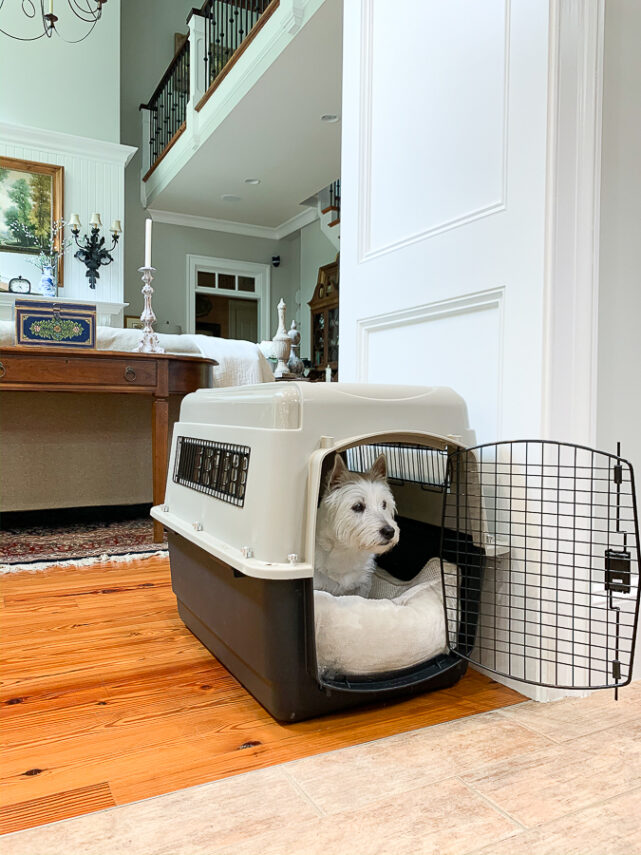 We went on and set the kennel up in the area between the kitchen and family room. This is where we are most of the day. We put his bed in the kennel and left the door open. This allows Bentley to acclimate himself to the kennel. He quickly walked in and cozied up to the new surroundings.
I love that the gate can be installed to swing to either side. Ultimately, we ended up going with it to swing open to the right. The kennel is lightweight so I can easily pick it up and move it around.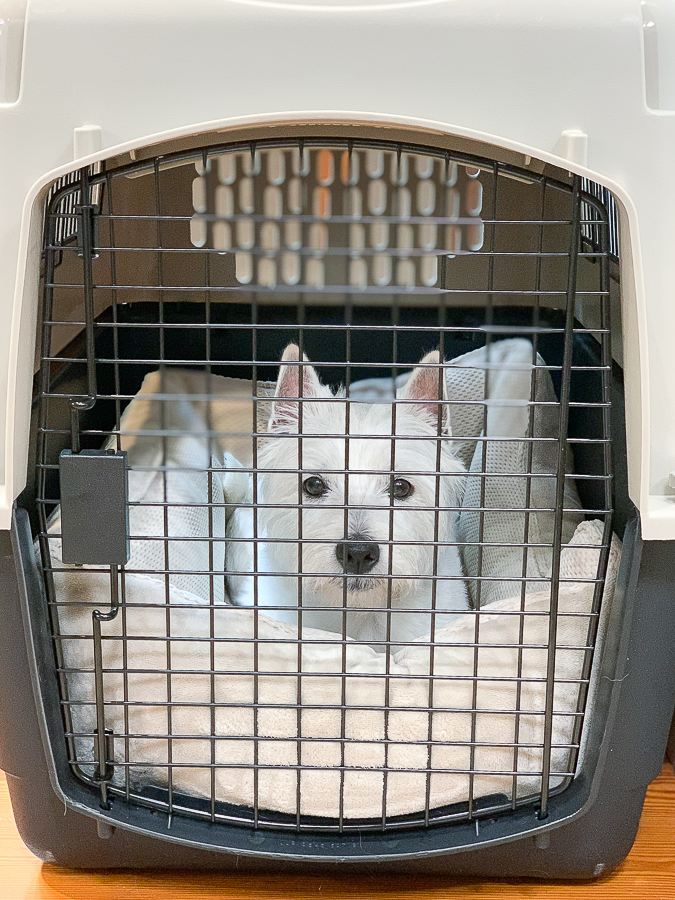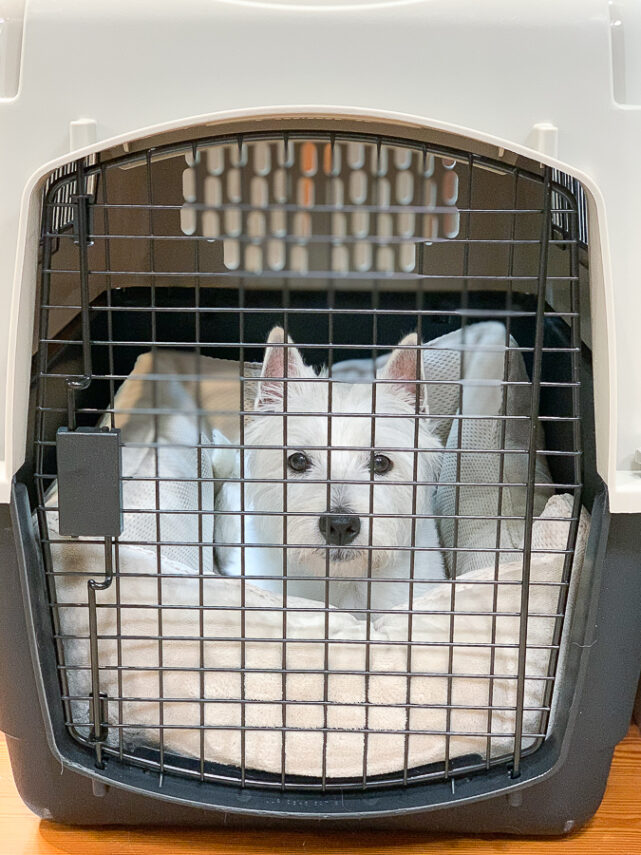 The easy-open squeeze latch is a breeze to open for humans. The tough, durable plastic shell is very sturdy and easy to clean. The molded areas create a soft interior for comfort and safety.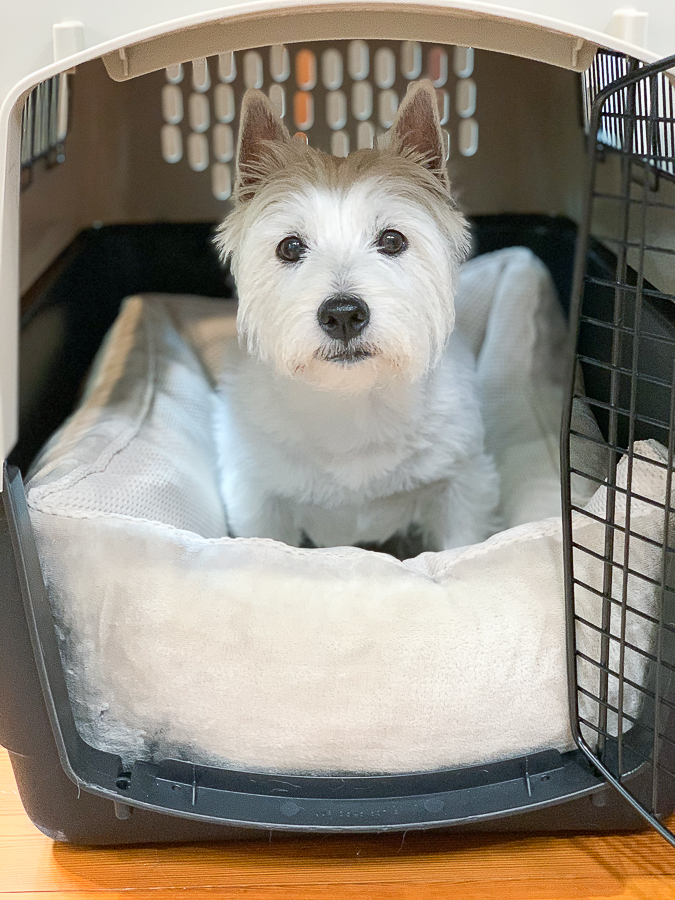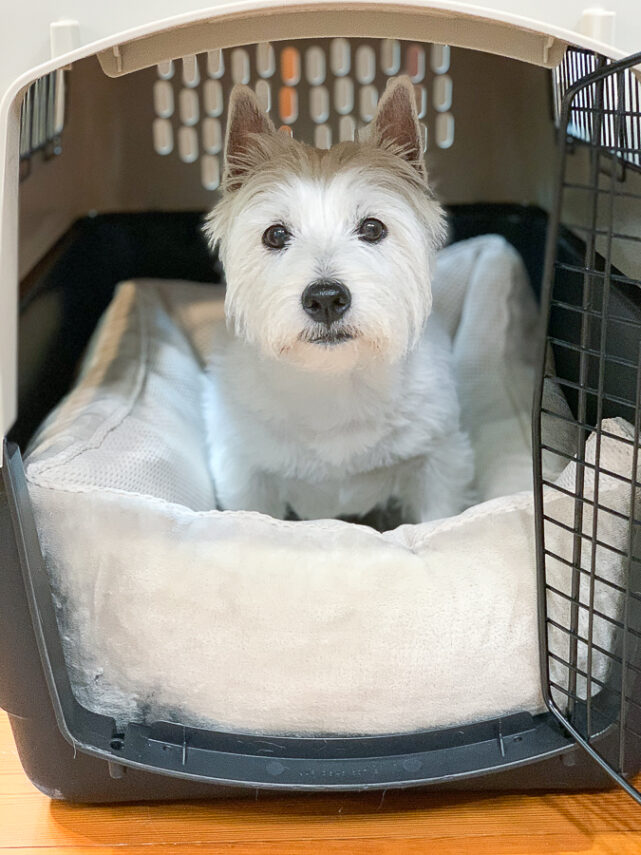 He's quickly learned that this is his cozy space! I will feel better leaving him for several hours while I'm taking care of mom.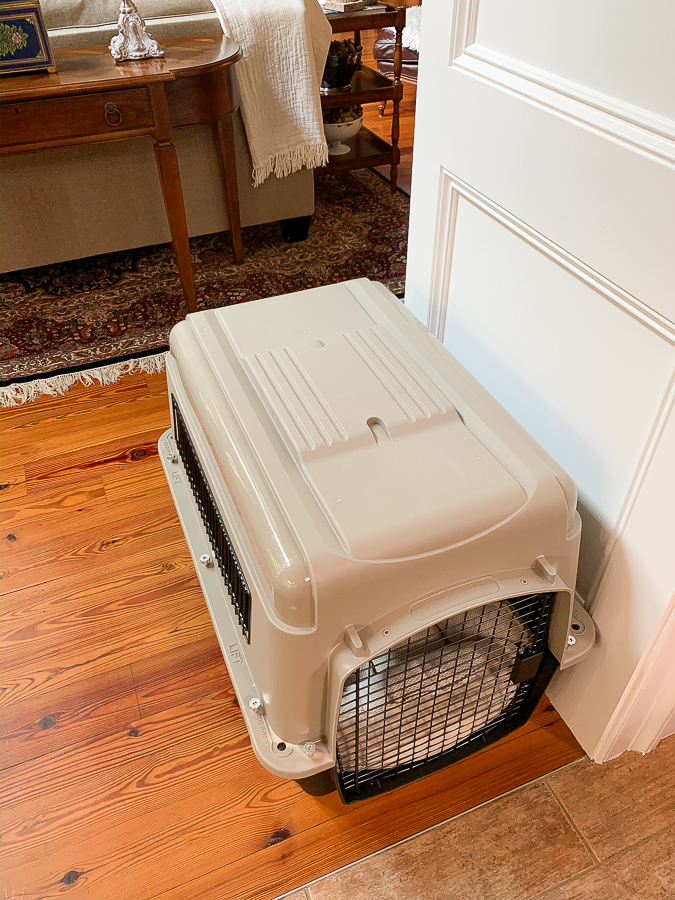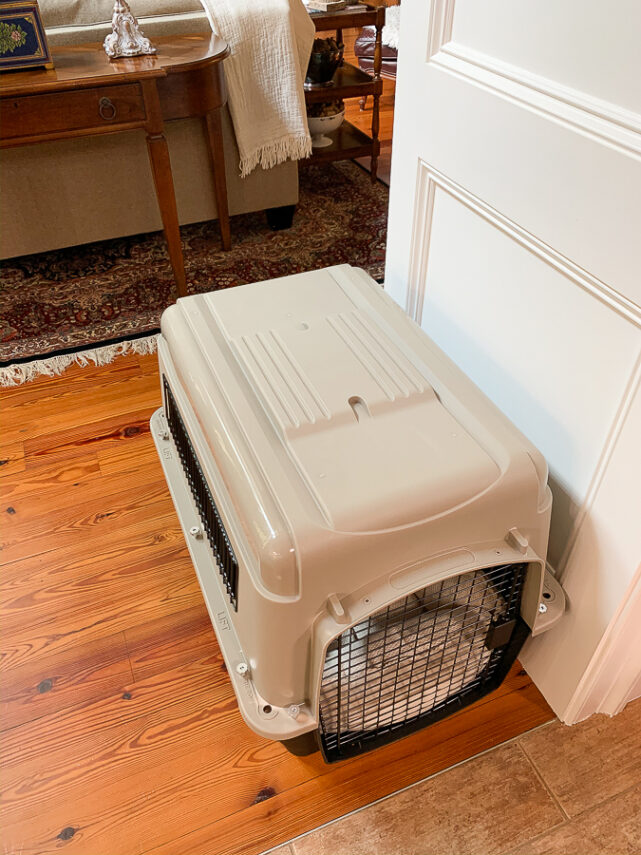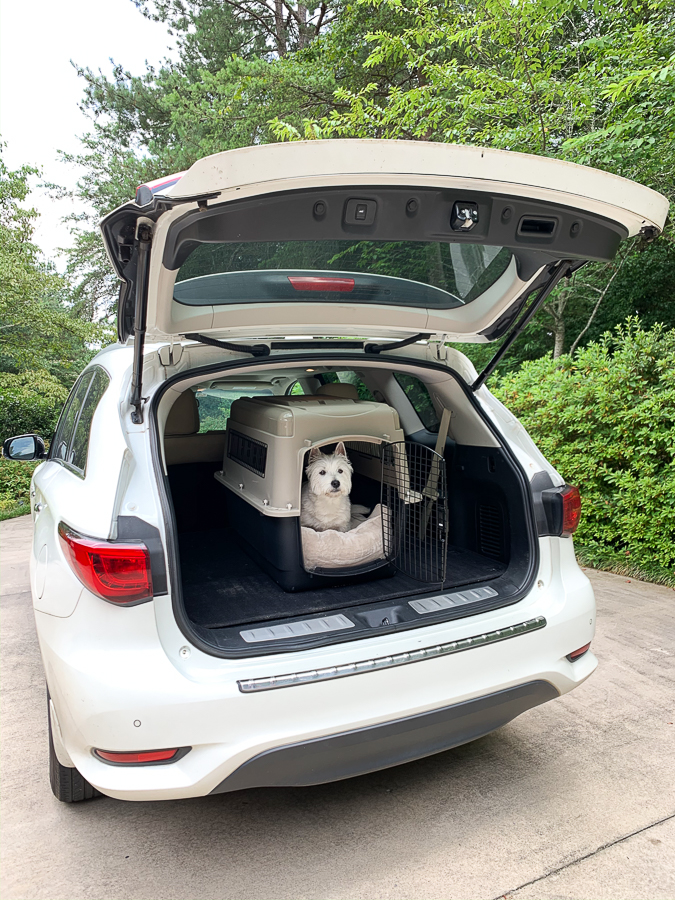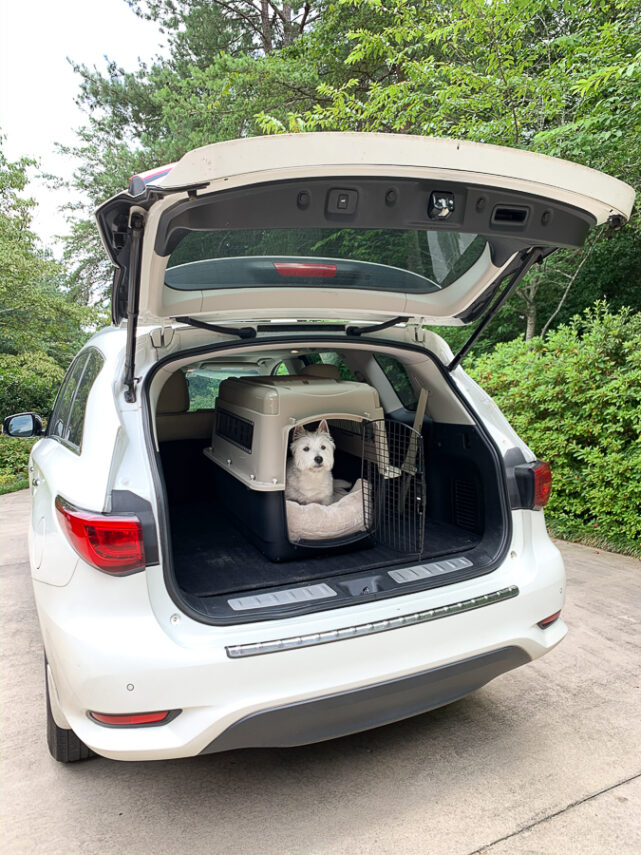 The kennel is a great fit for our car to travel and transport. Bentley easily went into the kennel after we placed it in the back. We closed the kennel door for transport. My mom will keep Bentley for us when we go out of town. She has been requesting a kennel for Bentley to keep him in when she has to run errands. She has several cats and has peace of mind knowing that he is safely in the kennel while she is away. It's also great for her to place him in when she feeds her cats.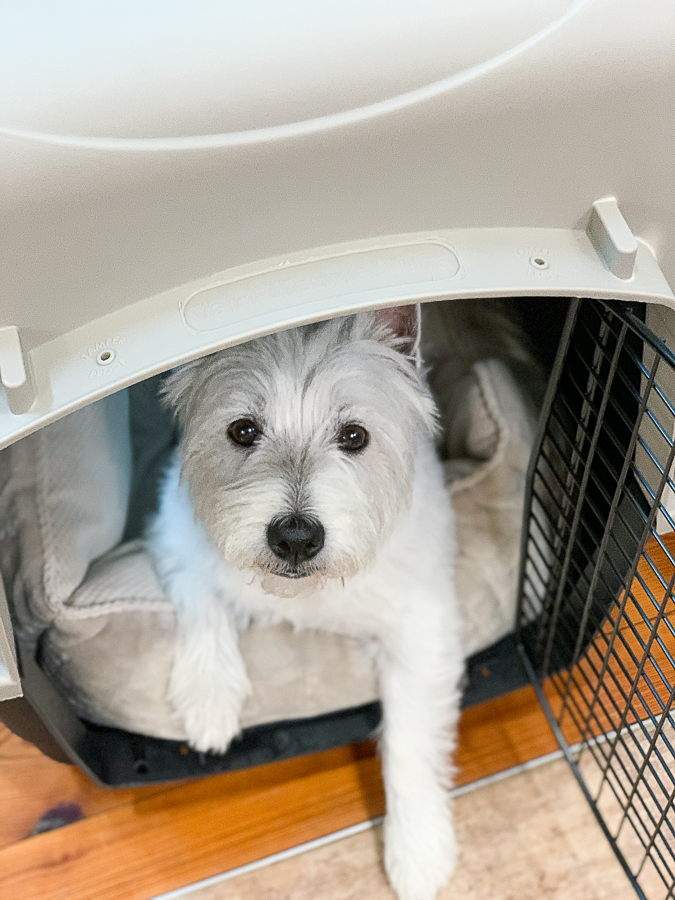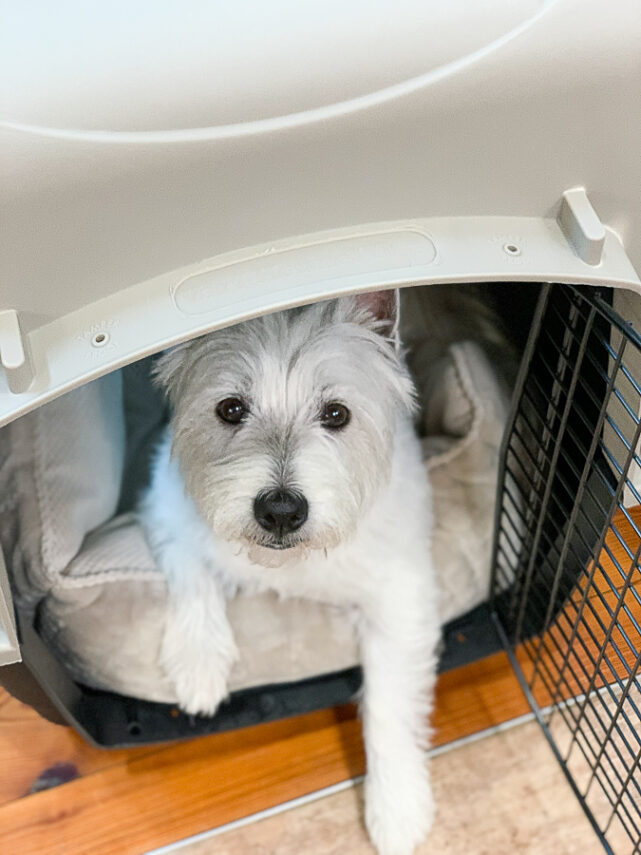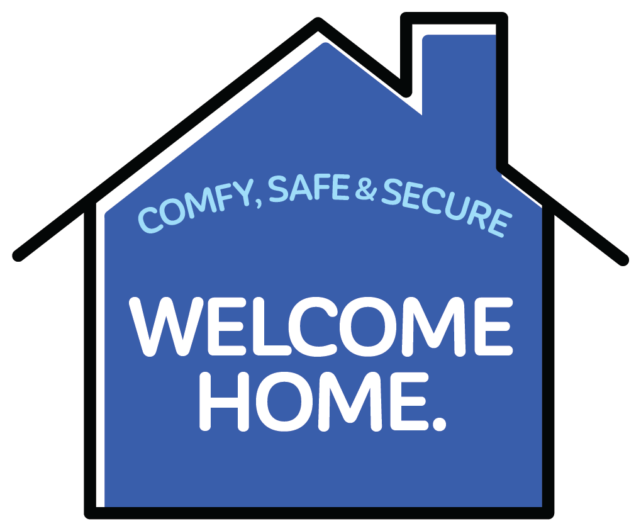 We will also be taking the kennel with us when we go to the family beach house. There are several dogs at the house at a time. They are all much larger than Bentley. There are a couple that I don't trust leaving Bentley alone with. For his safety, we will be able to let him nap in the kennel when we leave for short periods.
Be sure to visit Petmate to find the perfect kennel for your pet. They have a fabulous guide for selecting the one just right for you.
Buffer