Hardwood Floor Cleaning Guide
*This post is sponsored by Bona® but the content and opinions expressed here are my own.*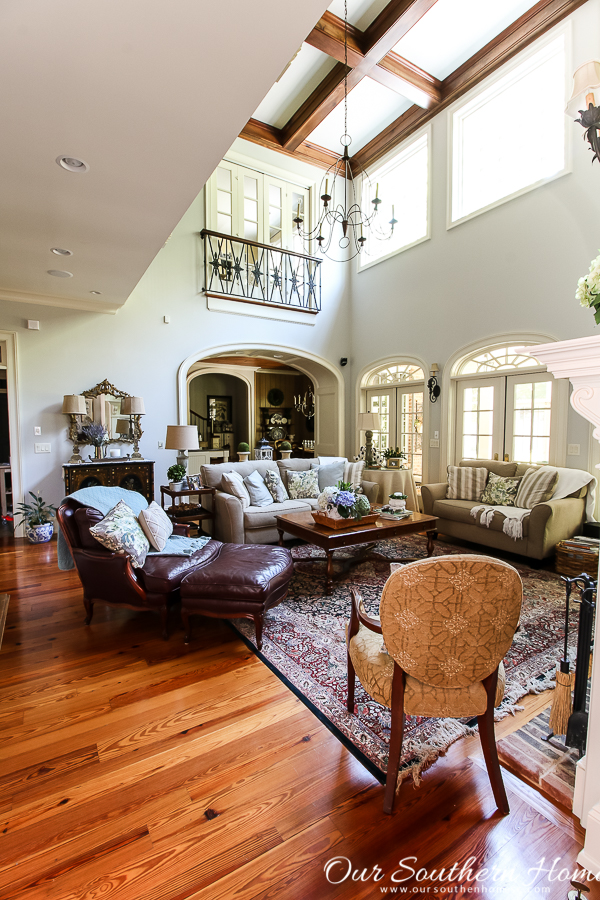 Hardwood floors are a major investment. We built our home in 2004 and invested in antique heart-pine flooring. It's a beautiful floor. Pine is a softer wood so keeping on top of care is a must!
In our last house, I started using my own homemade cleaner based with vinegar on the recommendation of a family member. It left my floors dull and with residue. As a result, I started using what our installer recommended. Would you believe that back in 1993, his recommendation was Bona®! I had to go to a hardwood floor supplier to pick up a gallon jug. That stuff was amazing!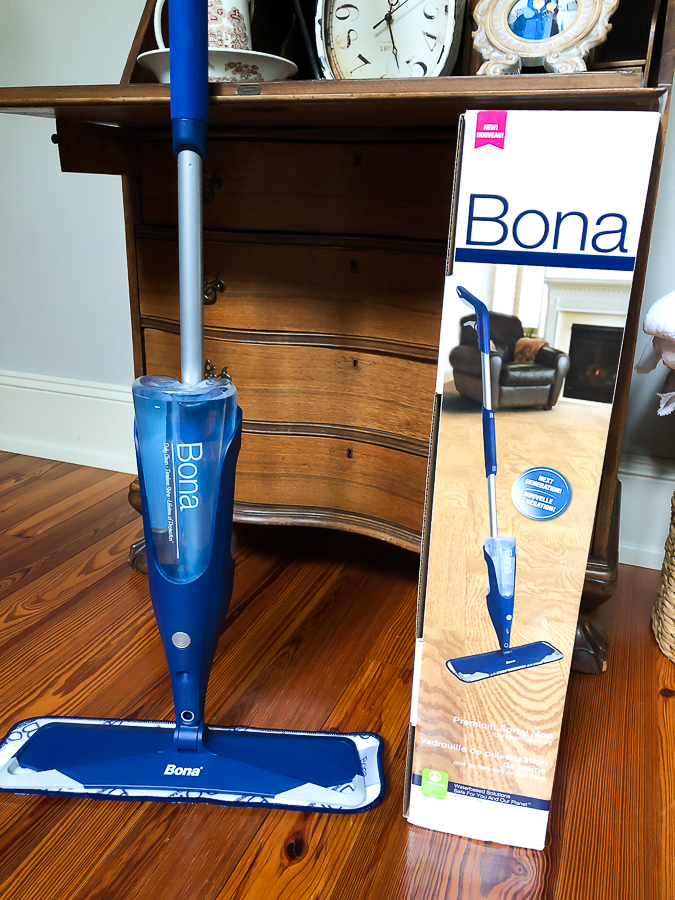 To this day, I trust our floors only with Bona®! Now, it is found at major retailers with a wide array of floor cleaning tools and supplies.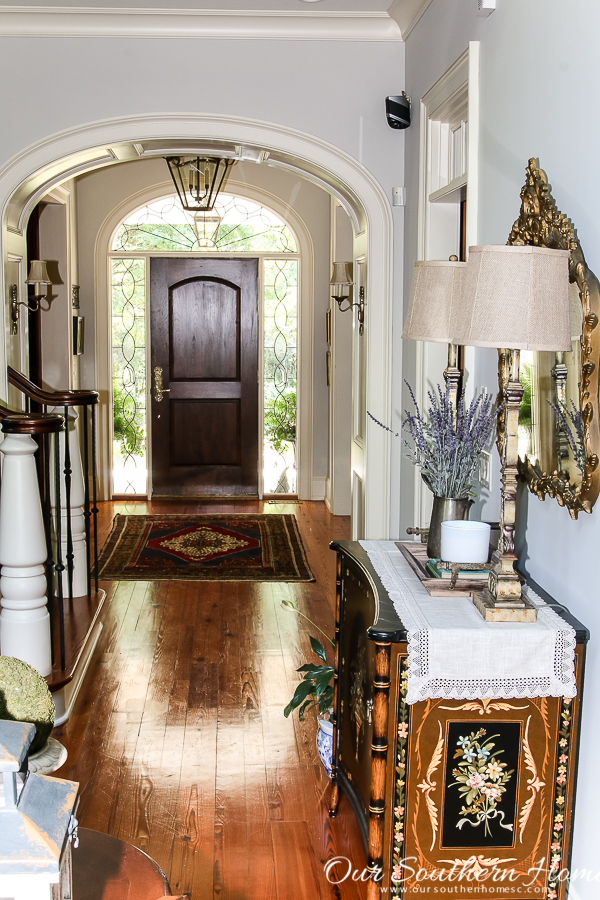 We built our home in 2004 and look at how great the floors still look! There are definitely some obvious areas from when the dogs were puppies and weren't trained yet to not do running "zoomies" as we call them through the house. Our sweet now passed lab, Lizzie, left some great claw marks in the foyer. I say it adds character.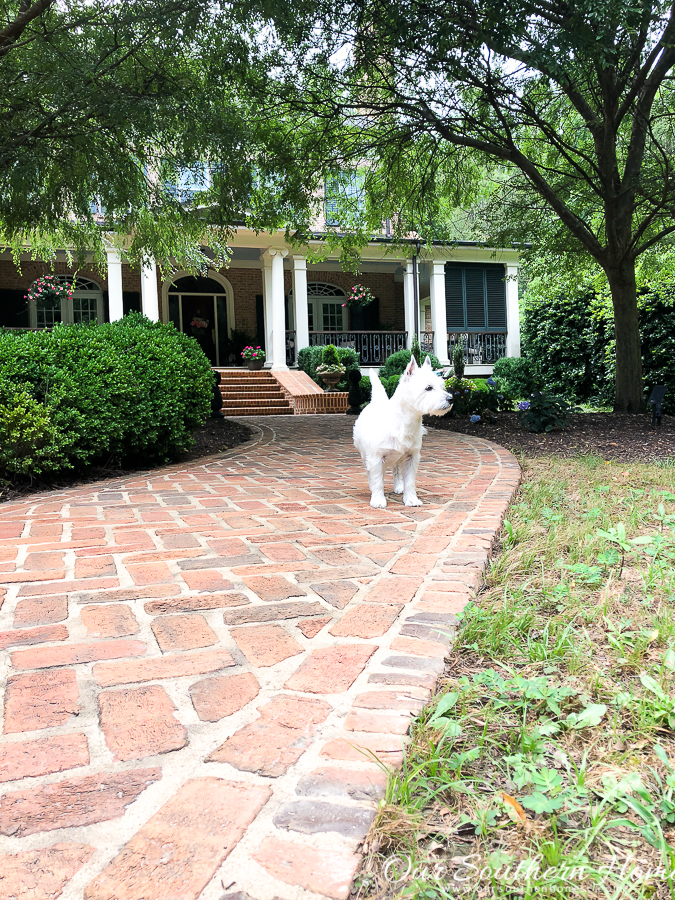 He might be little, but he is mighty with tracking in debris from outside. Pets can be culprits to floor wear and tear.
BUT ultimately, it the over all luster of the floors that proves the test of time! Here is my hardwood floor cleaning guide!
Hardwood Floor Cleaning Guide
I encourage you to get into a routine. Go over it with your family so they can help in your efforts to ensure long-lasting life of your floor investment!
Daily Cleaning
Daily dust mopping with a microfiber mop will be your best defense against scratches and surface damage. Dirt that sits on top of your floors can cause damage with foot traffic. This is especially important in high traffic areas. Take extra care in sweeping up messes as they occur. This is frequently done in our home with pets and sports playing kids.
Weekly Cleaning
Set aside 1 day per week to vacuum the entire hardwood floor surface and mop. Vacuuming helps to get into harder to reach areas and really cleans the entire surface. Be sure not to use the beater bar on your hardwood floor. Clean with a reputable hardwood floor cleaner like Bona®.
Bona® is formulated for hardwood floors. Avoid using anything with excess water or liquid. It's not your friend.
Bona® Hardwood Floor Cleaner has been trusted for over 100 years!
Helpful Hints
Keep rugs on the exterior and interior of all doors to trap dirt.
Encourage no shoes in the house if possible.
Require dirty, work shoes be left at the door.
Keep a stool and boot tray by the door for your family and friends.
Older kids can clean after themselves.
Teach younger children to ask for help when accidents occur. You can clean it up together for a learning experience.
Wipe your pet's feet off as they enter the house.
Keep an old towel by the door for damp weather for pets. I let them walk on top of it and use it to dry off their feet.
Keep Floors Dry
Water especially standing water is not your hardwood floor's friend. Routinely check around the dishwasher for any leaks if hardwood floors are in the kitchen. Spills should be cleaned up immediately. One of the worst culprits is pet water bowls. Regularly check them and keep an absorbent mat under them. Our lab was a water bowl slosher! Our westie doesn't make near the water bowl mess.
Polish
Polishing your floors every few months is a great way to clean them. It restores luster, fills in scratches, and maintains their beauty. It's not a difficult task using Bona® Hardwood Floor Polish for a quick, simple, and fast drying polish that is GREENGUARD Certified.
Refinishing
Every 3-5 years is the recommended time period for professionally refinishing your floor especially if you have deep scratches and gouges. This varies per household.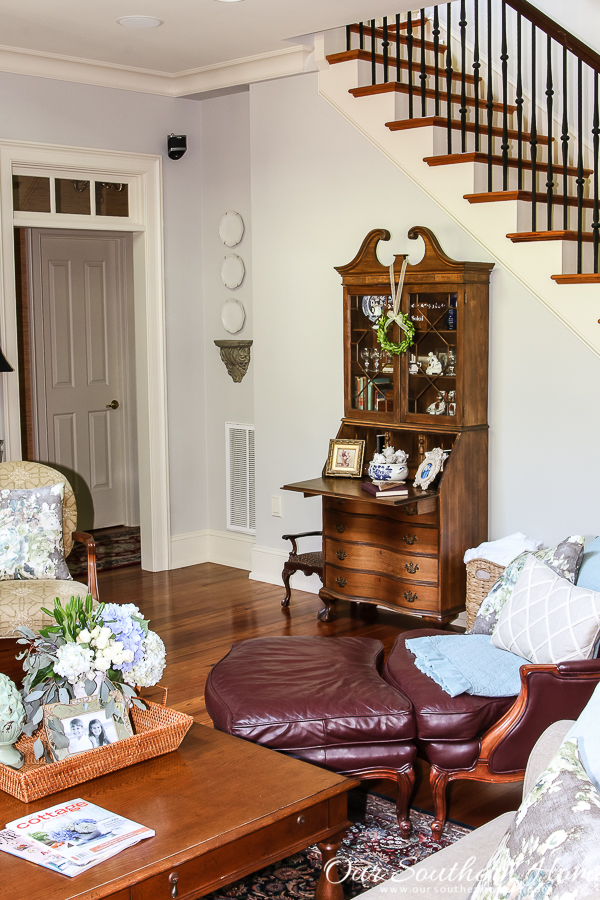 Bona® Hardwood Floor Cleaner
over 100 years of tried and true use
Safe for all unwaxed, polyurethane finished wood floors
GreenGuard Gold certified means a non-toxic formula that is safe for you, your pets and the environment
no residue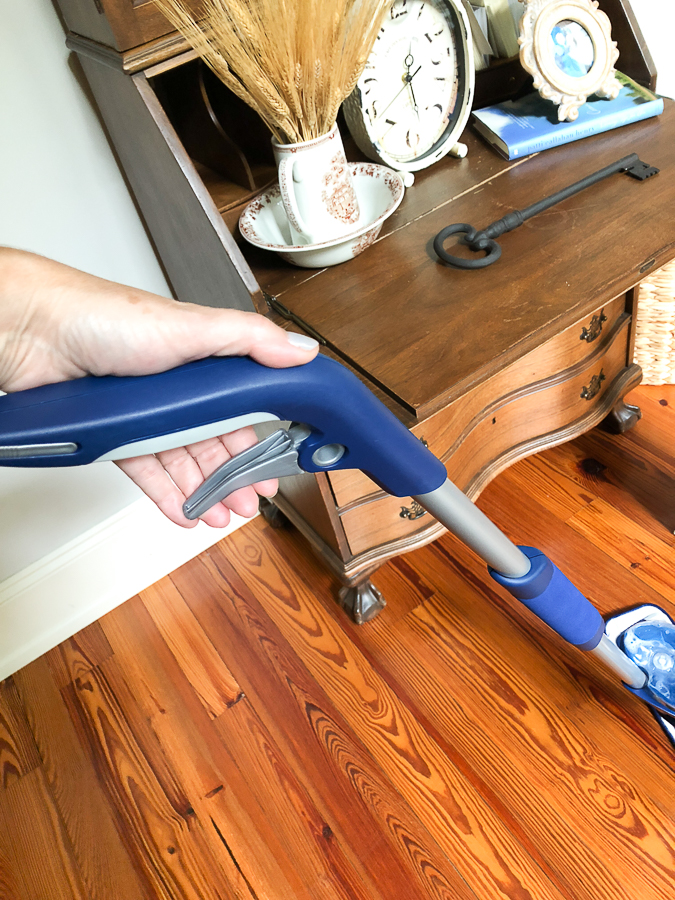 The trigger is simple to operate releasing the perfect amount of cleaning mist.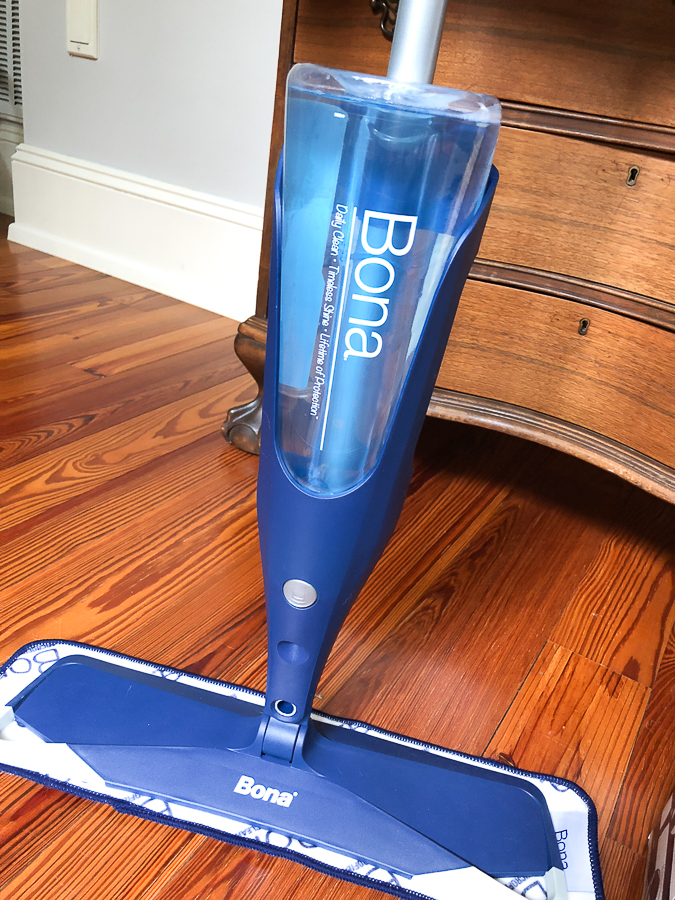 The container removes to easily refill the cleaning solution!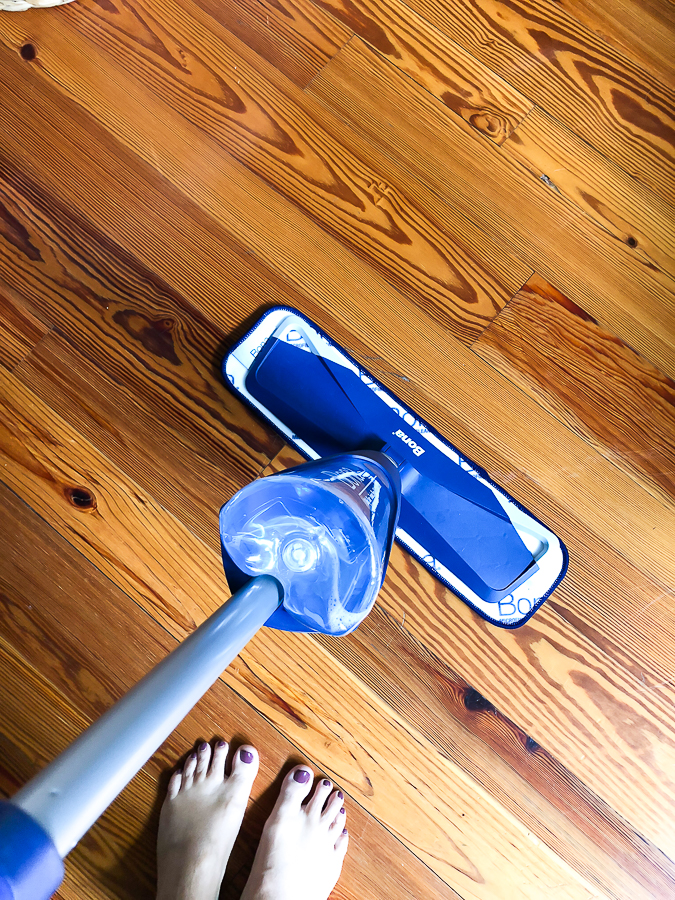 It is seriously the most convenient mop and the only product that I trust on my hardwood floors.


Our home is a constant array of movement in and out with kids and pets. I do my best to keep on top of things, but I encourage you to make it a family effort! Be sure to check out Bona® Hardwood Floor Cleaner! You'll be happy you did! The quality and the ease of use is just what my home needs!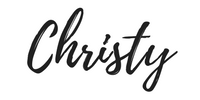 Buffer