Staying Healthy and Strong
This is a sponsored post written by me on behalf of Viactiv Calcium Soft Chews. All opinions are 100% mine.
It's hard to believe, but I'll be 52 later this month. It seems like just yesterday that I was in high school and cheerleading.
Looking back on it, cheerleading was a great aerobic exercise.
I'll be honest, I'm not a fan of exercise, but I know that it is a must to live a long healthy life.
I have to work at exercising and really plan for it.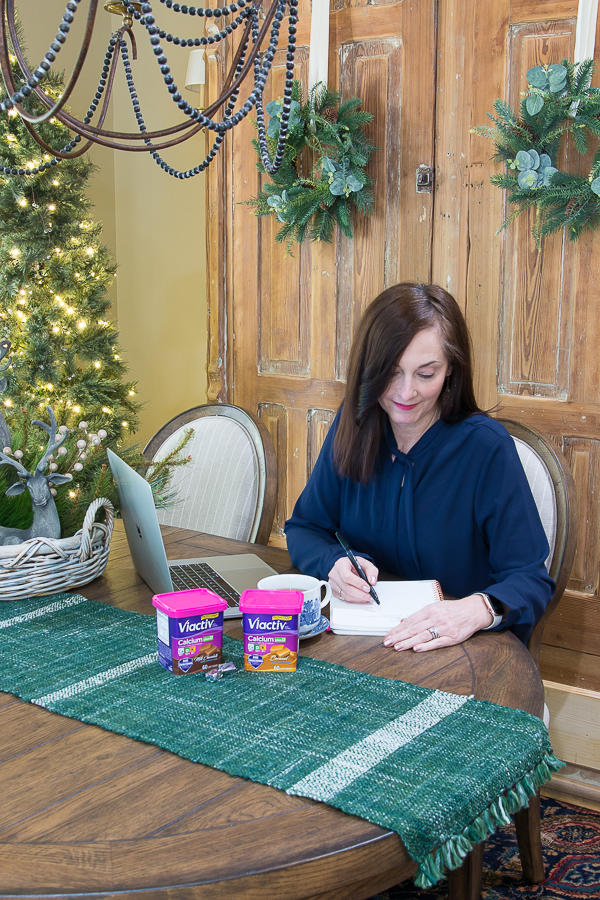 I work from home full-time as a lifestyle blogger. I love my job, but I spend a lot of time sitting. I have to get my exercise in early in the day, or it isn't going to happen. I just lose steam.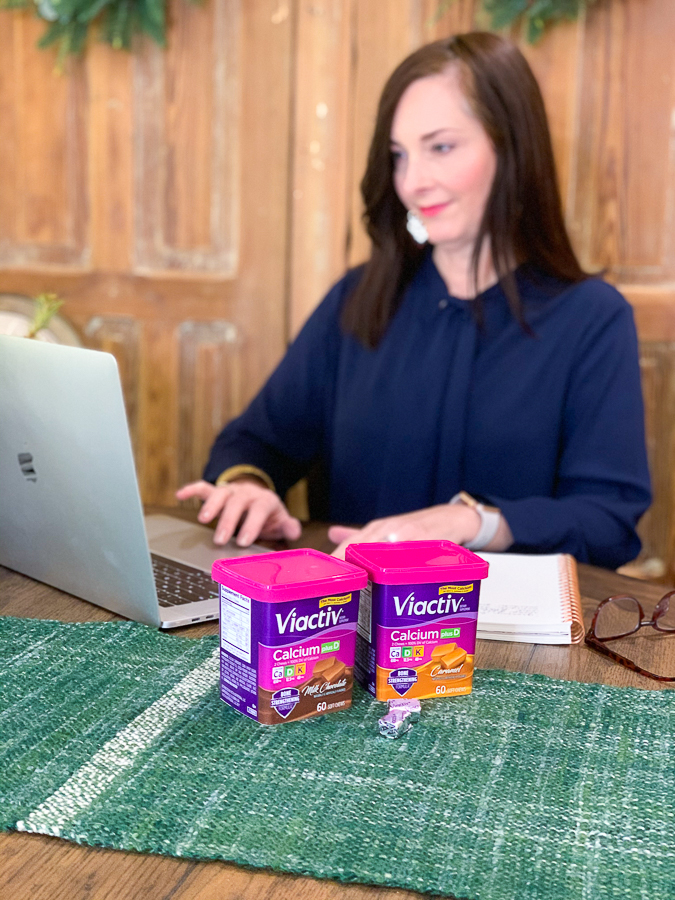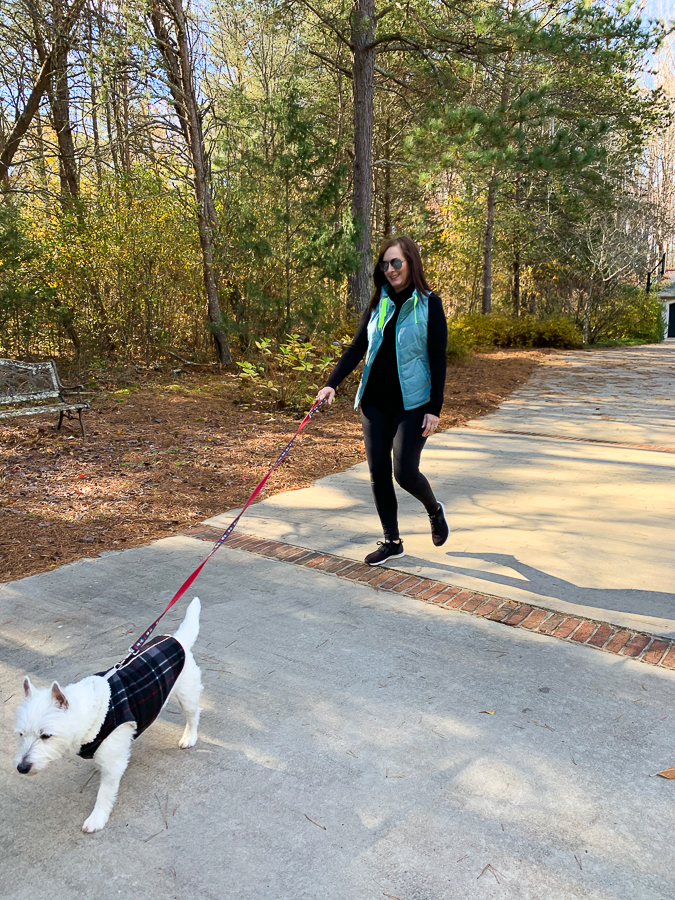 The one exercise that I love to do is walking. I enjoy listening to audiobooks while walking alone or with our dog, Bentley. We are blessed to live in the country with beautiful scenery for my long walks.
I do some of my best thinking when on these walks. It's great for the soul plus getting outside for fresh air, and a little sun is a definite mood elevator.
With age, I am starting to notice that I must improve my exercise game. I plan to increase my strength training along with my walks. My husband has been after me to do this for years.
Our kids are almost finished with college. While grandkids are not in the foreseeable future, I know that will happen one day. I want to be strong and active as I continue to age. I want to be that grandparent that can run and play with those little ones.
I want to travel and feel up to those challenges of walking! We are planning a trip overseas this summer (fingers crossed) which will include lots of walking and biking. I'm working hard now to plan to build up my stamina for it.
Along with walking, I've added strength training videos and a stationary bike.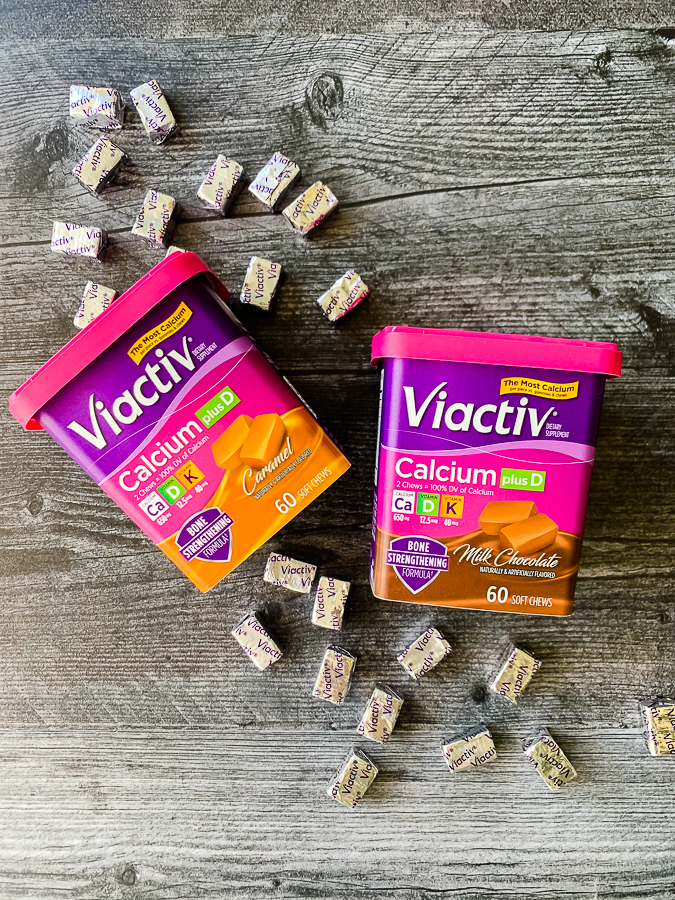 Another simple step that I've taken is taking 2Viactiv Calcium Soft Chews per day as directed. This simple step provides me with 100% of the daily recommended calcium you need to help keep your bones strong.
My mother is 77, and I am noticing a decline in her strength and stamina. She had to have a knee replacement this summer. Through conversations with her and her surgeon, I've learned a lot about bone health and aging. I want to be different at 77. I want to be super strong at that age.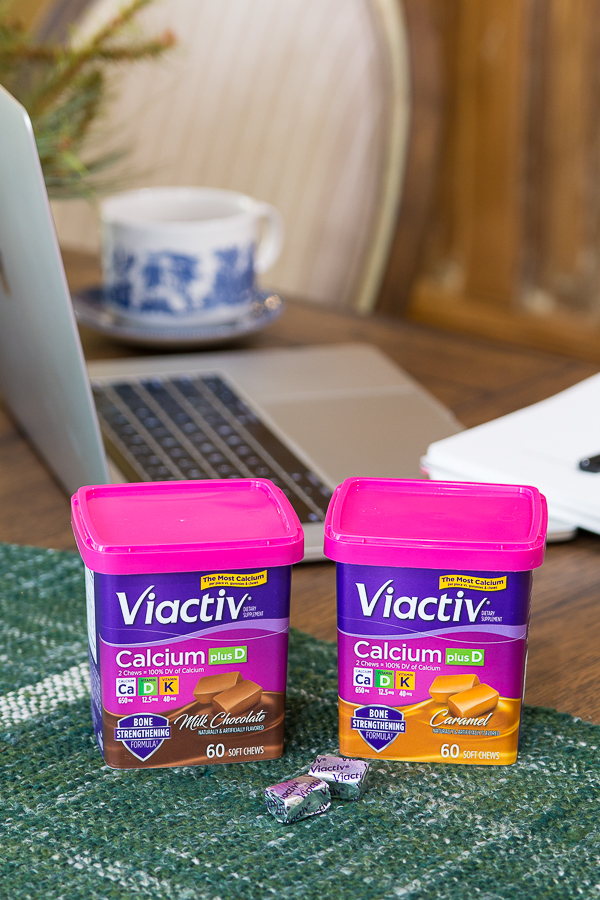 Our bodies do not manufacture calcium. We get our calcium through our diet and supplements.
If you do not get enough calcium in these ways, your body will begin to take it from your bones. This can lead to osteopenia and osteoporosis.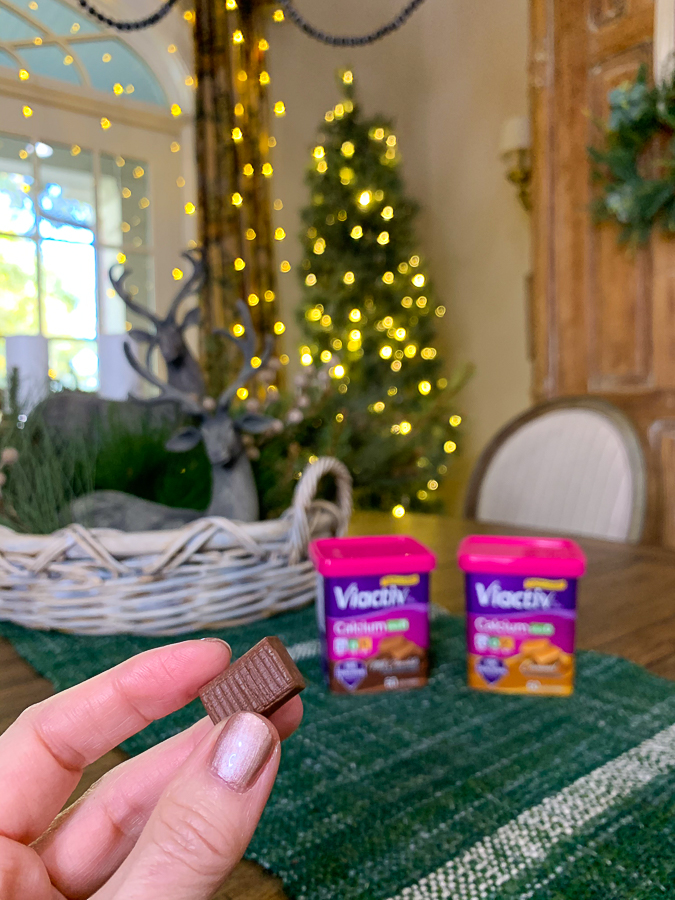 Each Viactiv Calcium Soft Chew contains 650 mg of calcium, 500 IU of vitamin D, and 40 mcg of vitamin K. It's the perfect combination to help maintain strength and protect your bones throughout your life.
Vitamin K and D are very important when taking calcium aiding in the absorption. When used together, they affect the calcium balance which helps increase bone mineral density. This is huge in helping to protect bones from fractures.
Viactiv Calcium Soft Chews are available in milk chocolate and caramel. They are individually wrapped for on-the-go convenience. I honestly can't pick a favorite so I alternate between the two!
Viactiv is available in-store at major retailers or you can purchase online from the comfort of your home at Walmart, Target, or Amazon.
This would make an awesome stocking stuffer or add it to a gift basket for the holidays!
*These statements have not been evaluated by the Food and Drug Administration. This product is not intended to diagnose, treat, cure, or prevent any disease.
I'd love to hear your tips for staying healthy and strong as you age!
Buffer