I don't know about y'all, but life goes fast! It seems like yesterday that I created last month's decor makeover! I so love this monthly group. I am always inspired by what this talented group of ladies creates.
I hope you are inspired by our monthly Thrift Store Decor Makeovers.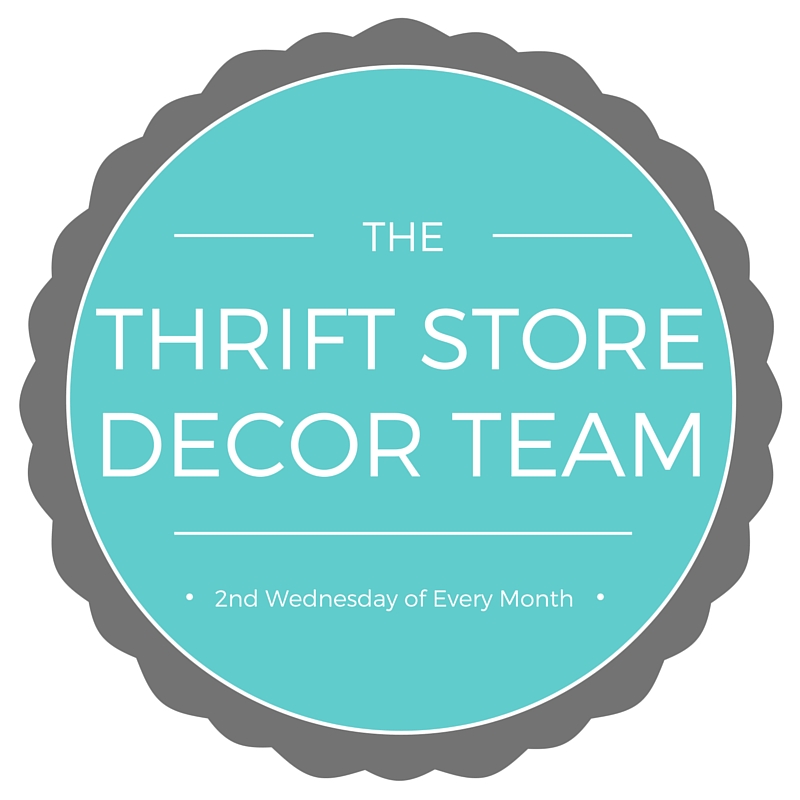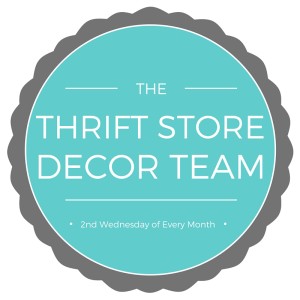 Striped Stool Makeover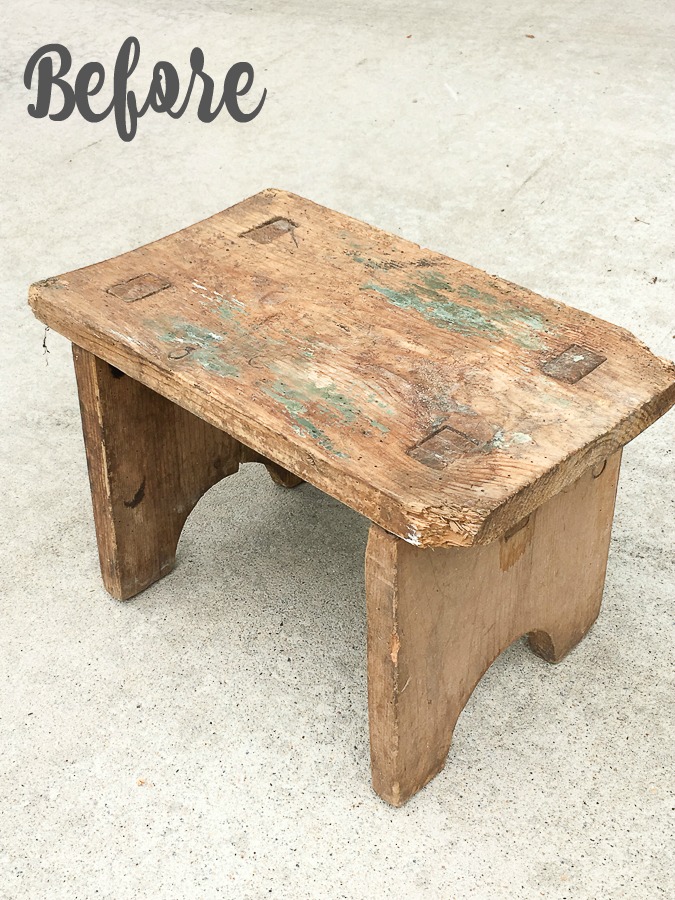 Ok, I know it looks like a dog gnawed on the corners, but look at how charming it is. It's some sort of peg construction. There are no nails or screws. It's very rough, and I love it.
It will be perfect on the porch.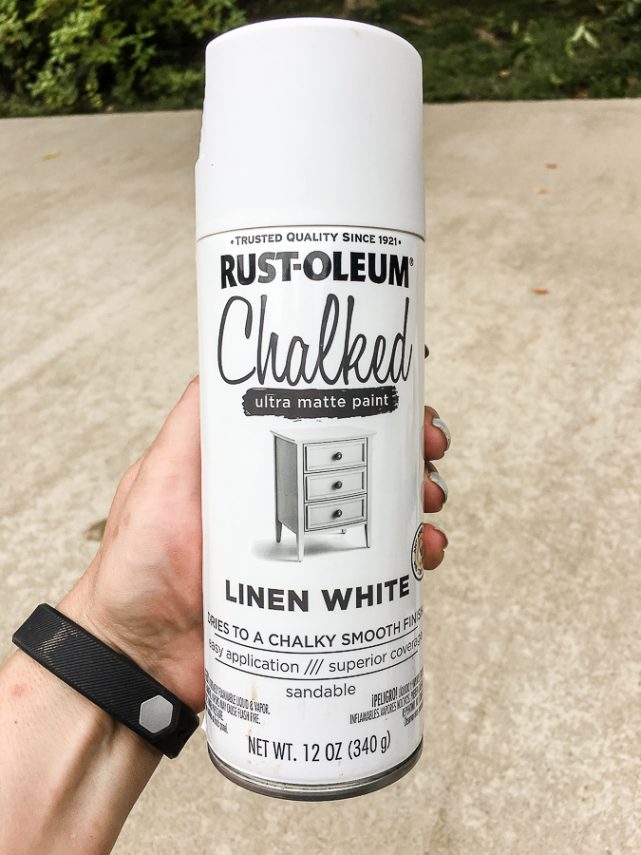 I had this white spray paint on hand and thought the chalk paint look would be great for it.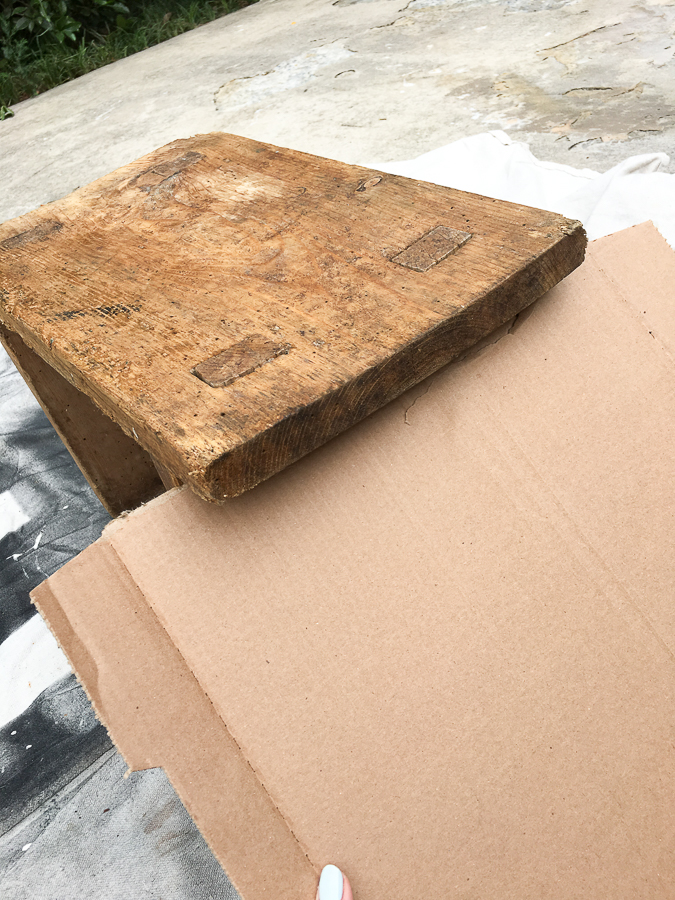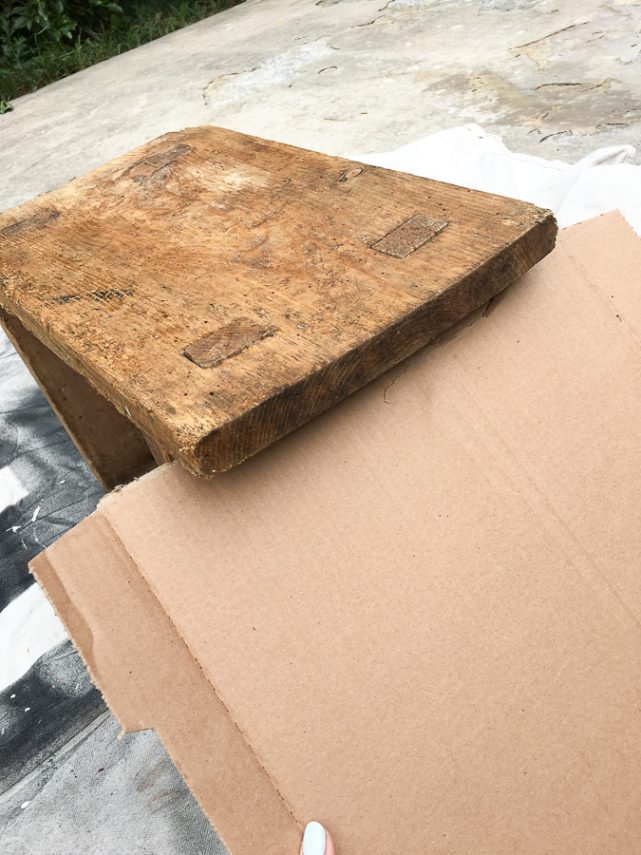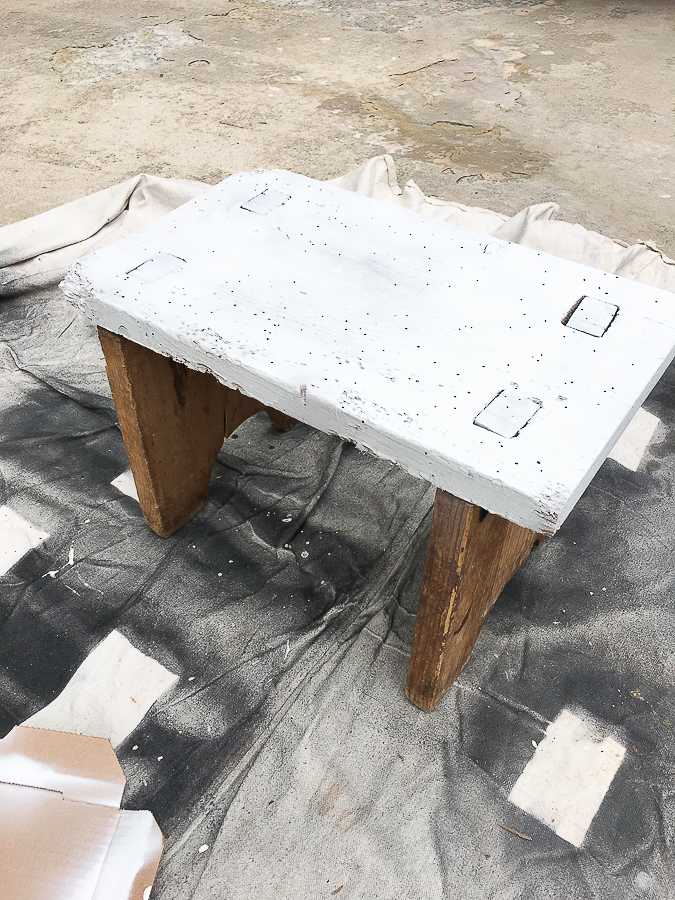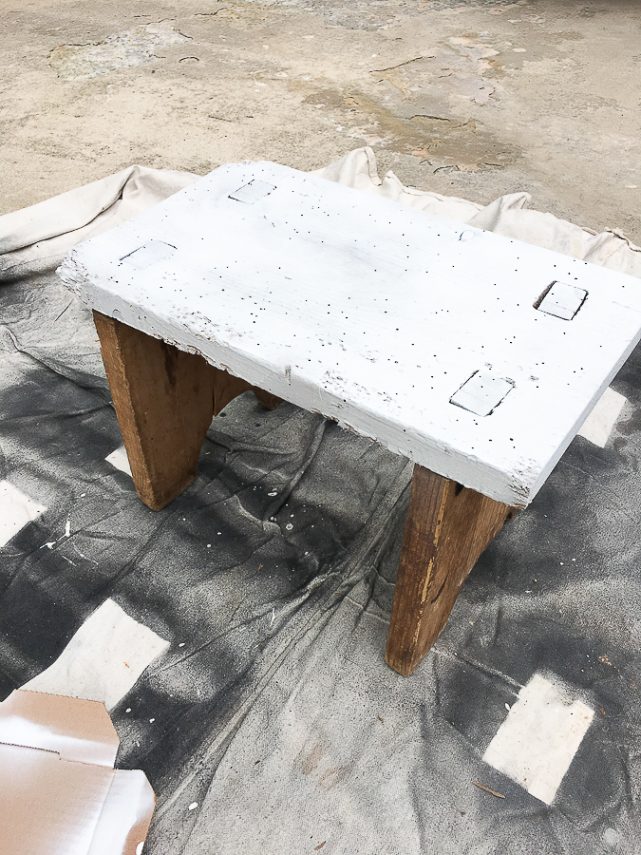 I wanted to dress up the top, but wanted to keep that ld, worn look. I wiped it down really well and sprayed just the seat with 2 coats of the spray paint. To keep the white just on the seat, I tore off part of a pizza box in the recycling to keep the white from getting on the base or the legs.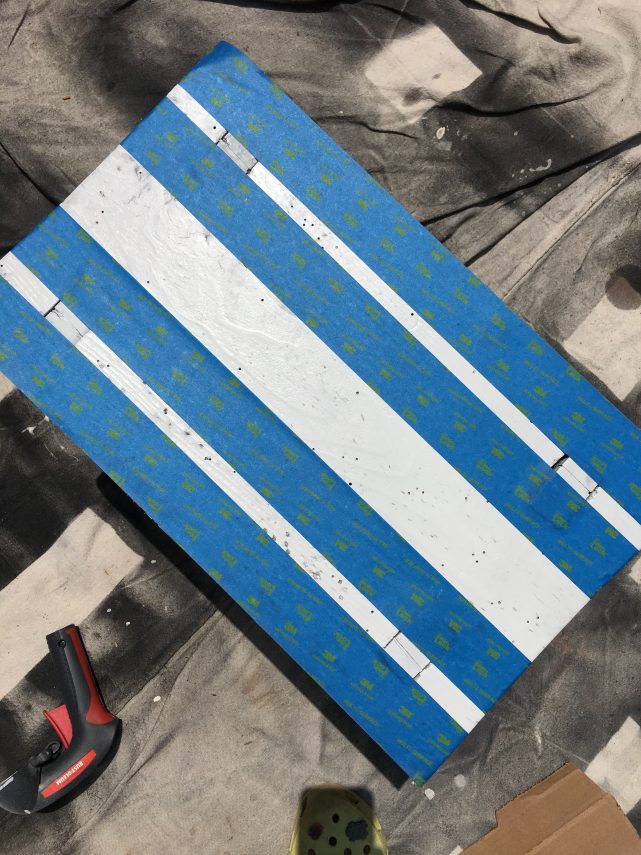 It took no time in the hot sun for the white to dry. Then I applied sections of blue painters tape. I didn't do any measuring. I just eyed it. It's easy to do it this way. Apply the tape to the outer edges first. This gives you a straight line to go by. Then I came over and added the next row of tape. Do the same on the other side. Doing it this way gives you a nice wide stripe in the summer. This is the Lazy Girl's Guide to Grain Sack Stripes!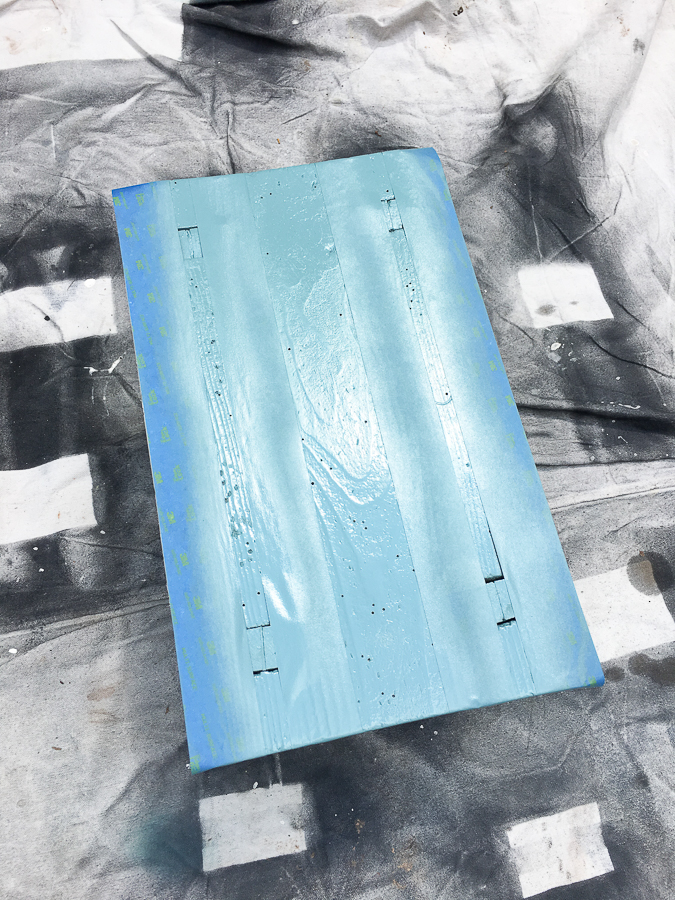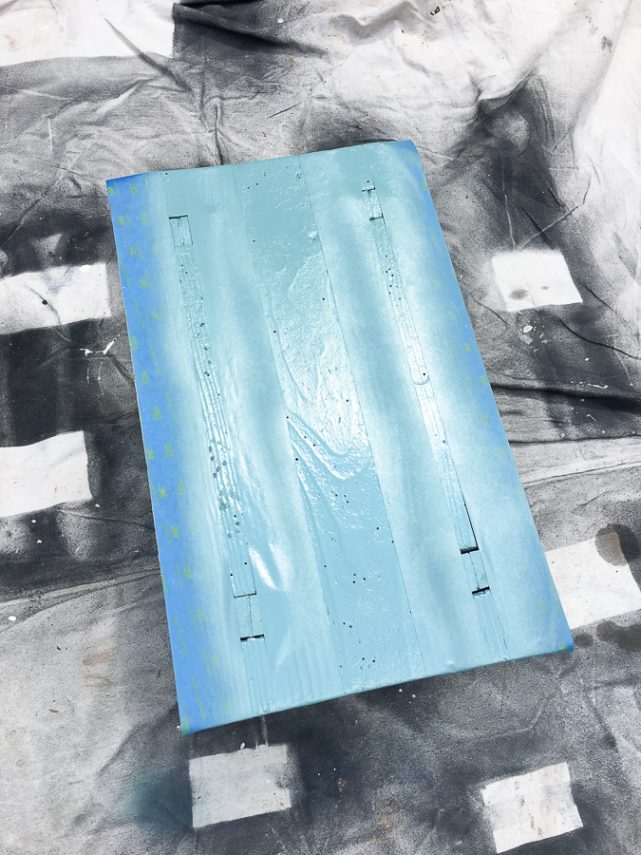 Use your pizza box again and spray with your stripe color. I just sprayed one coat. Not looking for perfection with this imperfect project.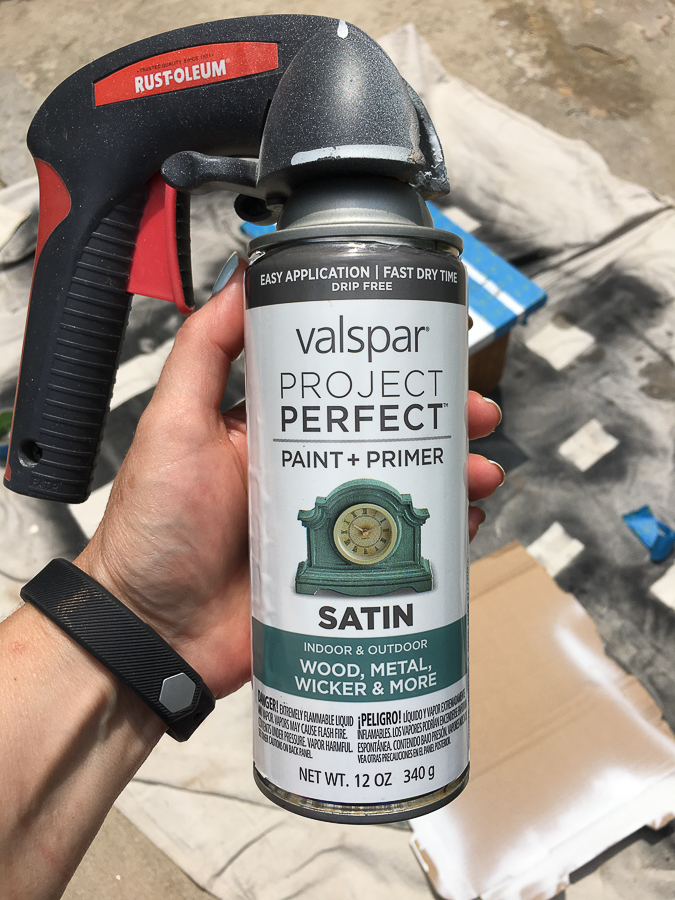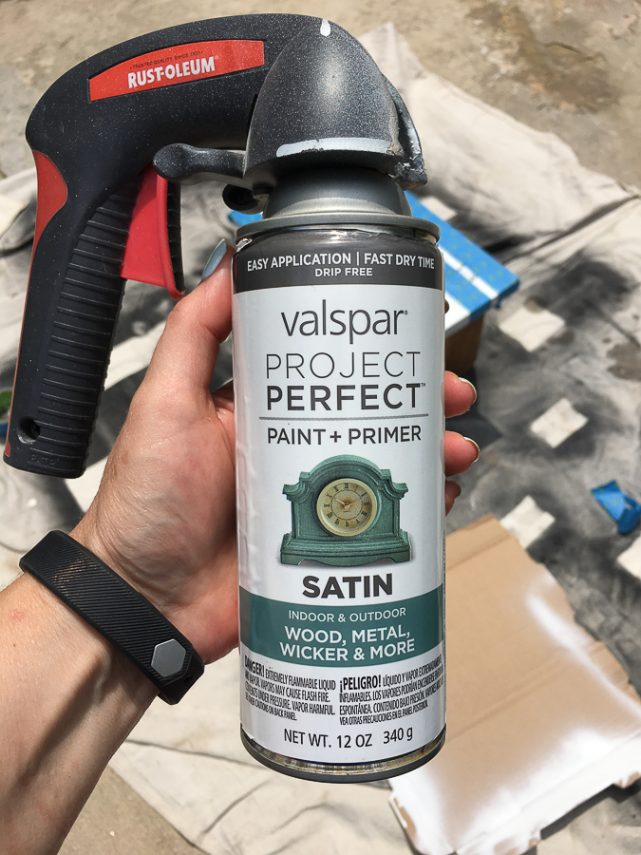 I have a habit of using what spray paints that I have on hand. I do need to replenish my stash of neutral colors. Do yourself a favor and get one of these spray nozzles if it will fit on the can. The color is Secluded Garden by Valspar.
I remove the tape as soon as I'm finished painting. Pull it at an angle slowly.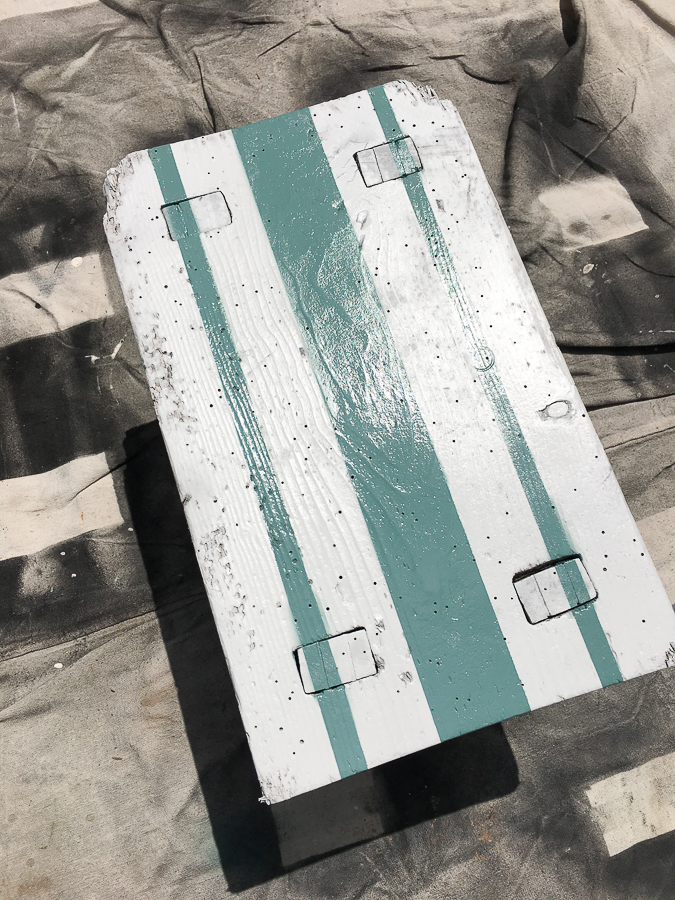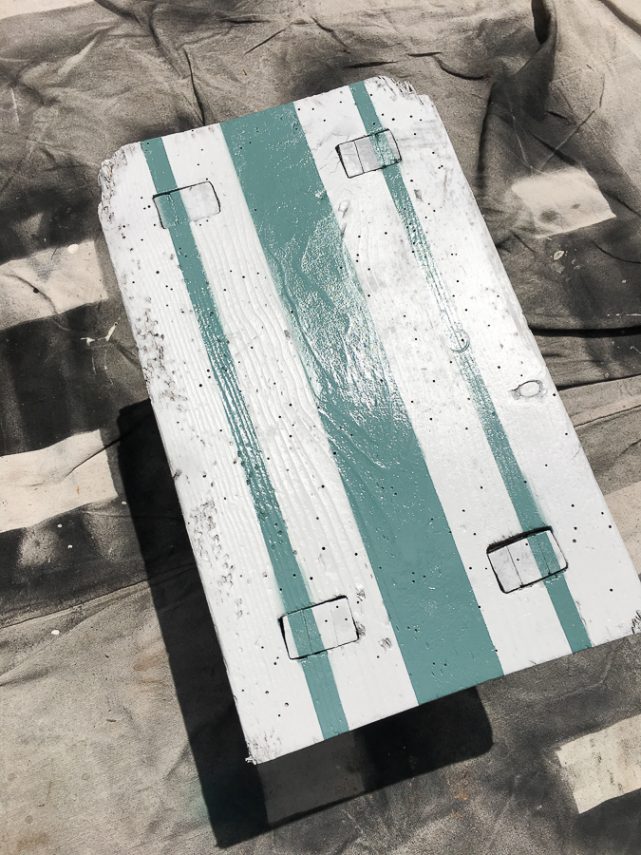 I like the green satin against the white matte finish.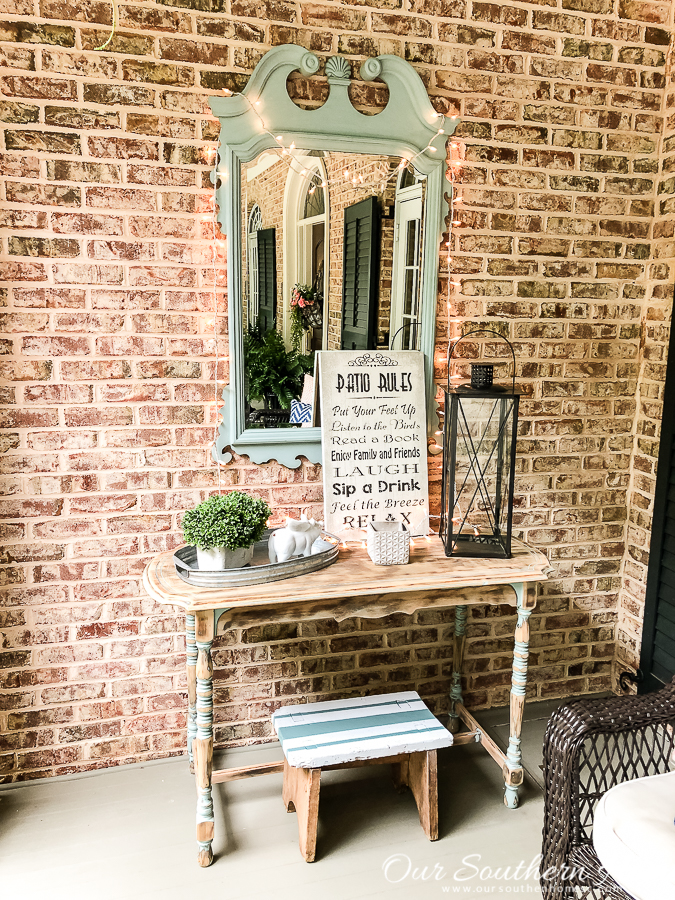 Here she is! My original thought was to prop a plant on it, but I love it with this console table which was a recent thrift store makeover.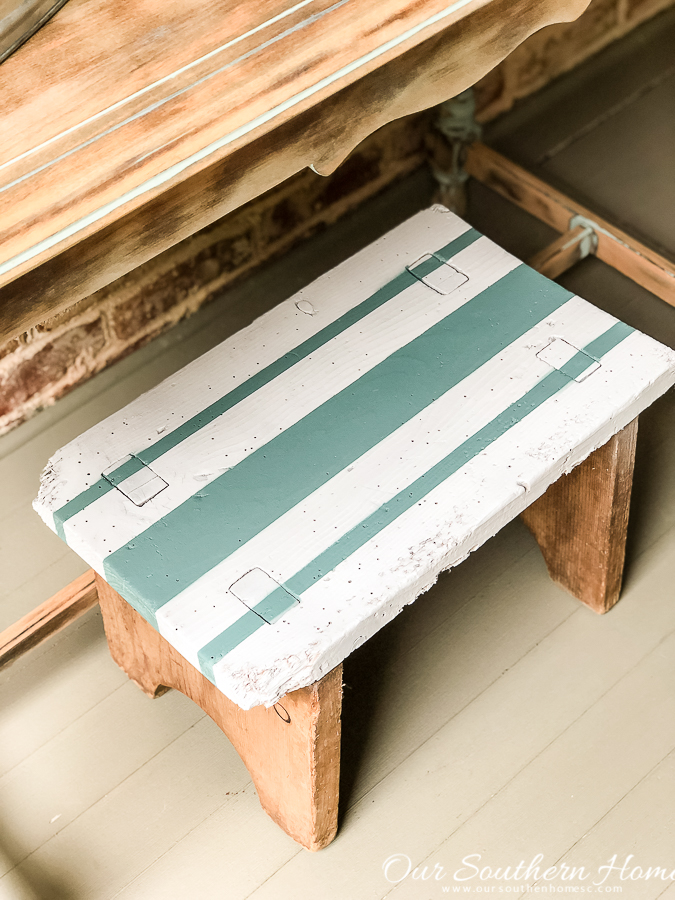 I like the blue-green color of the stripes with the console table.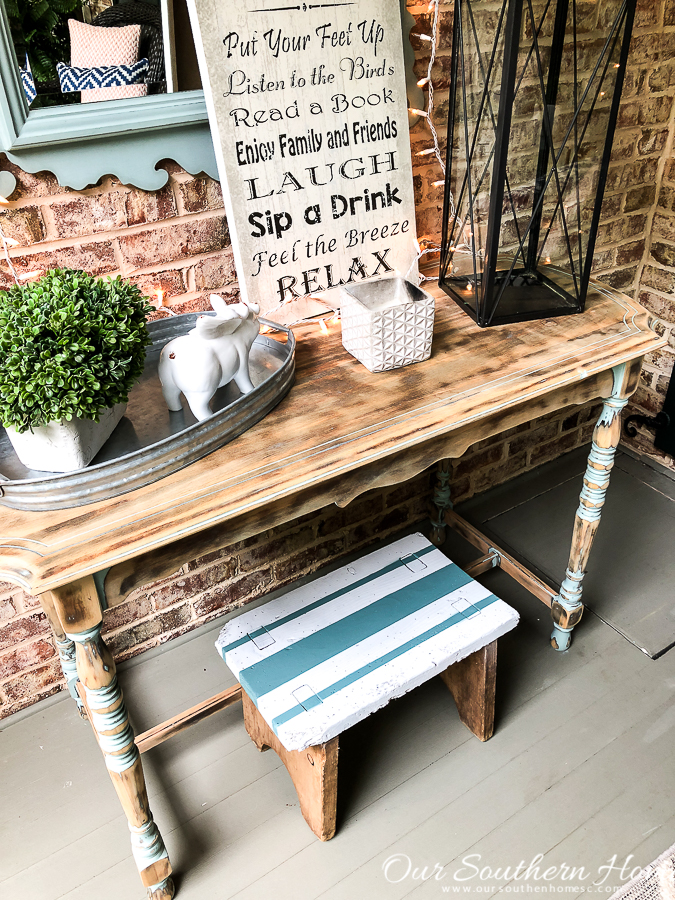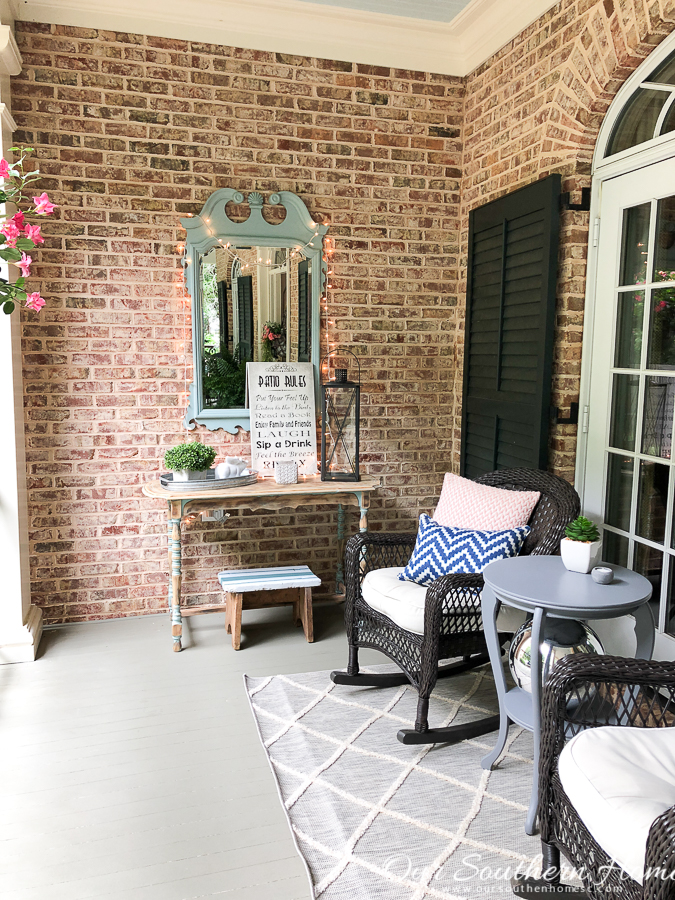 I can't get over these before photos! The links are below to see the projects!
Be sure to check out the other creative projects from the team!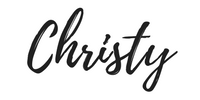 Buffer