Thrift Store Chandelier to Lantern
Hello, friends! It's that time of the month where we take one person's cast offs from the thrift store and make them over into home decor gems.
Each month I am totally blown away with what the team creates. be sure to follow to the bottom for the links to the other bloggers.
This month I took an old chandelier and turned it into a tabletop lantern.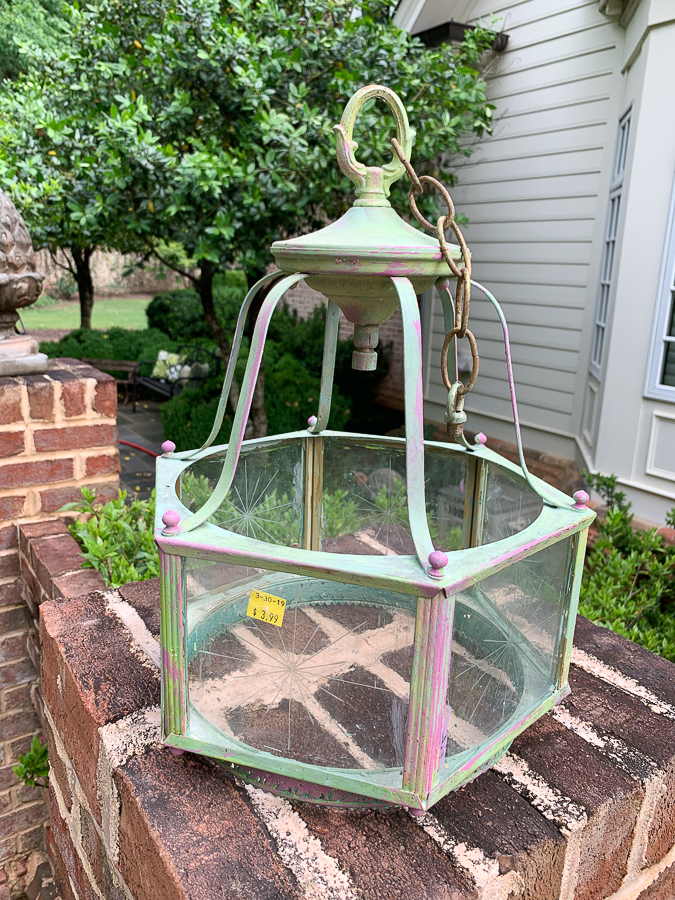 Here is the before of the lantern. It was only $3.99. It looks as if someone had tried to do a DIY on it before me. It was originally brass. Current look has a boho feel. All I did was clean it and have my husband remove the chain with some cutters.
I probably could have sanded a few areas, but that old paint was on there pretty hard in some raised areas.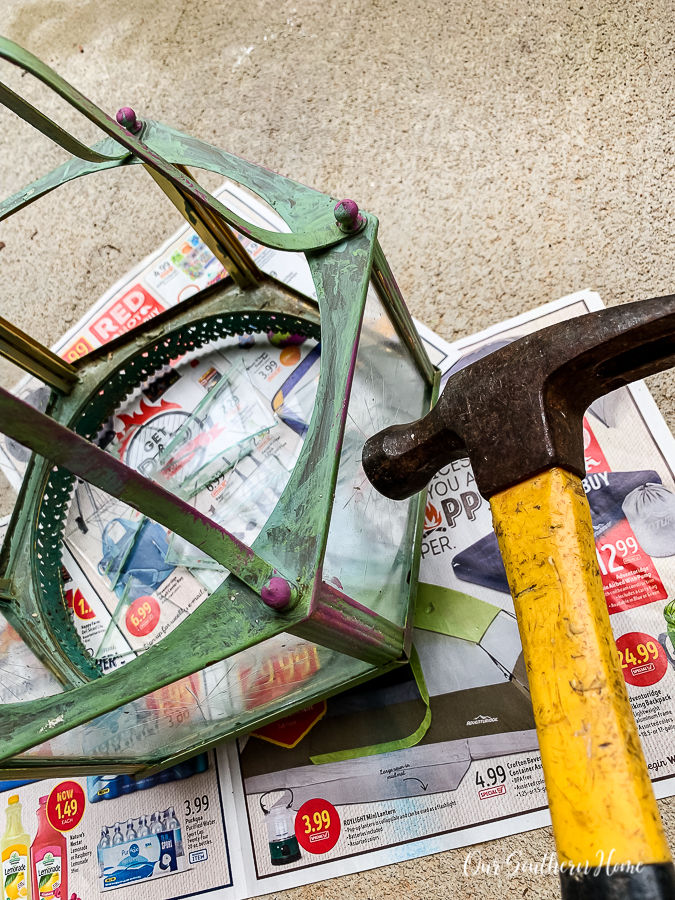 I busted out the glass with a hammer. Just a light tap was all that was needed to remove it.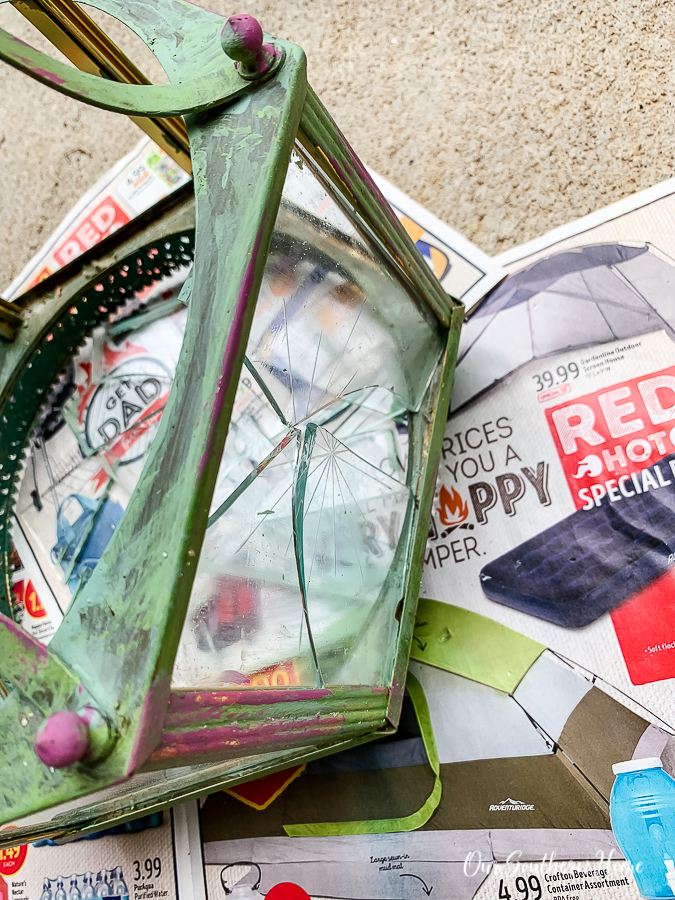 I removed it on top of paper to make it easier to wrap up and put in a double layered grocery bag.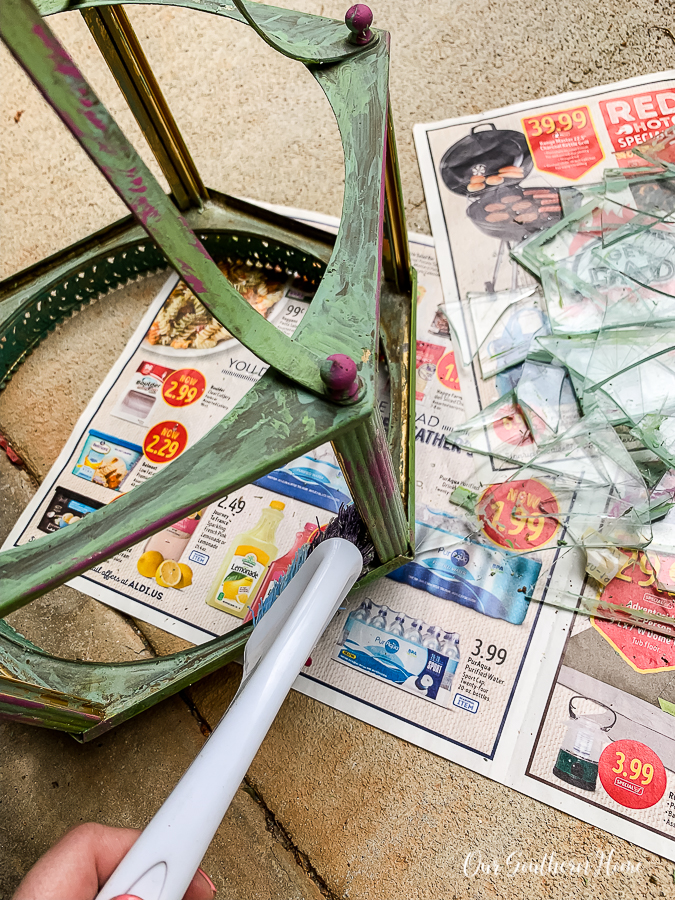 Then I just got a grout brush and brushed out the grooves where there was debris. I dusted the entire lantern and started to spray paint.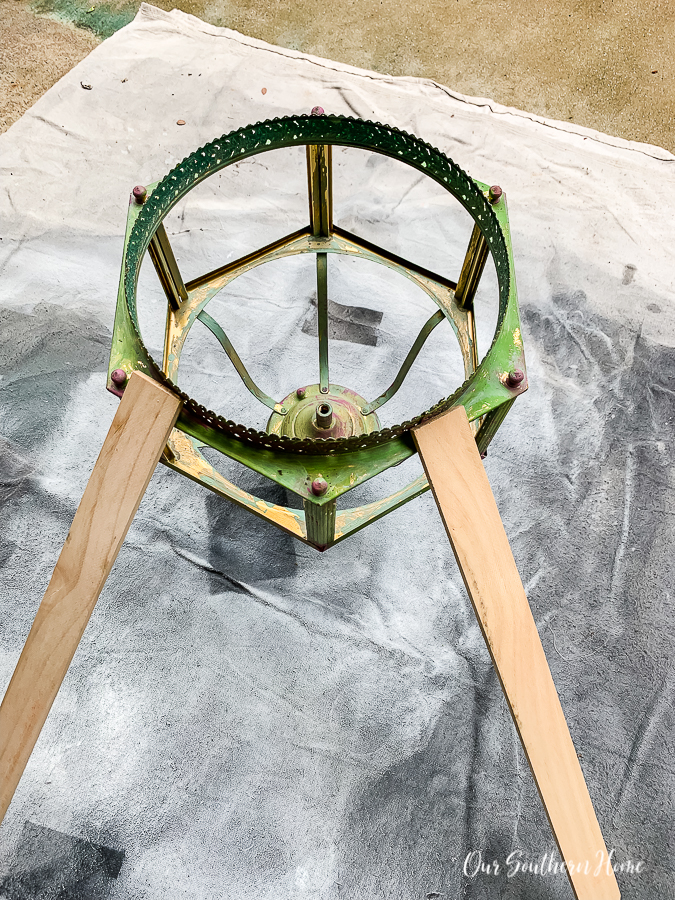 I wanted to turn it upside down to paint the interior first. I used 2 jumbo paint stir sticks to hold it up. Worked like a charm!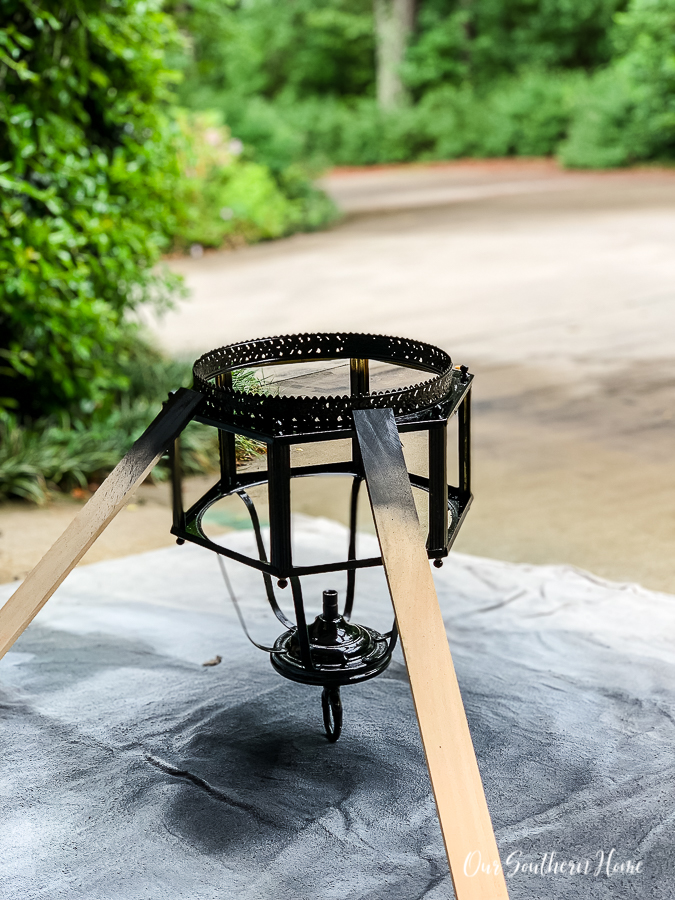 I started out with a satin, but didn't like the sheen. I dug through my spray paint stash and found a partial can of flat that I knew I'd like better. So I sprayed several coats of the satin then finished it off with a coat of flat to get my desired finish.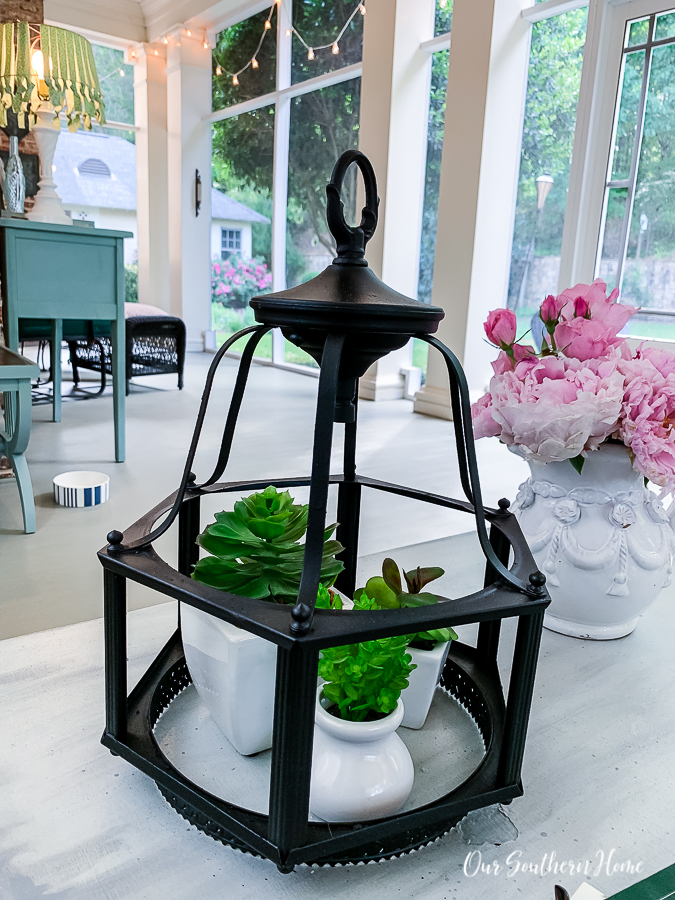 Here I am using the lantern as a terrarium. I just arranged 3 artificial succulents that I already had.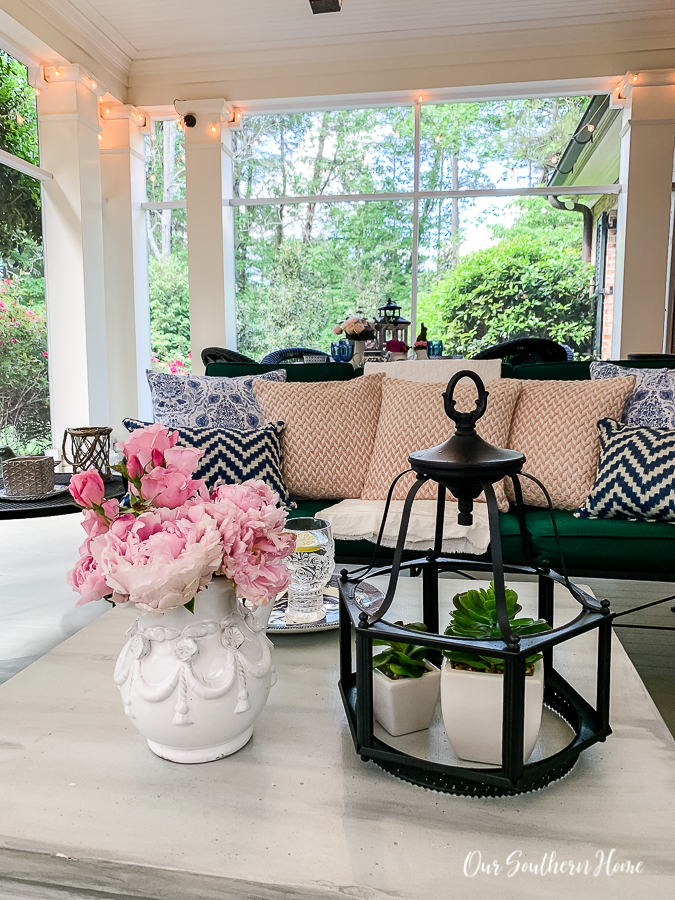 You could easily swap out the succulents for candles! Be sure to check out yesterday's Porch Tablescape that you see in the background!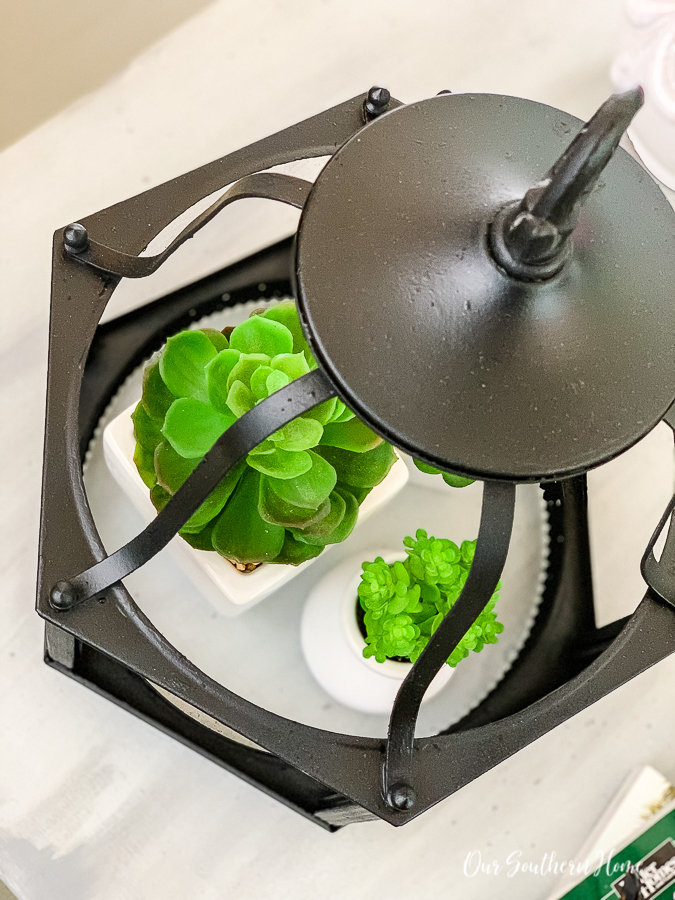 I am loving the versatility of the new lantern. The size is great! It could even work on the ground by the front door.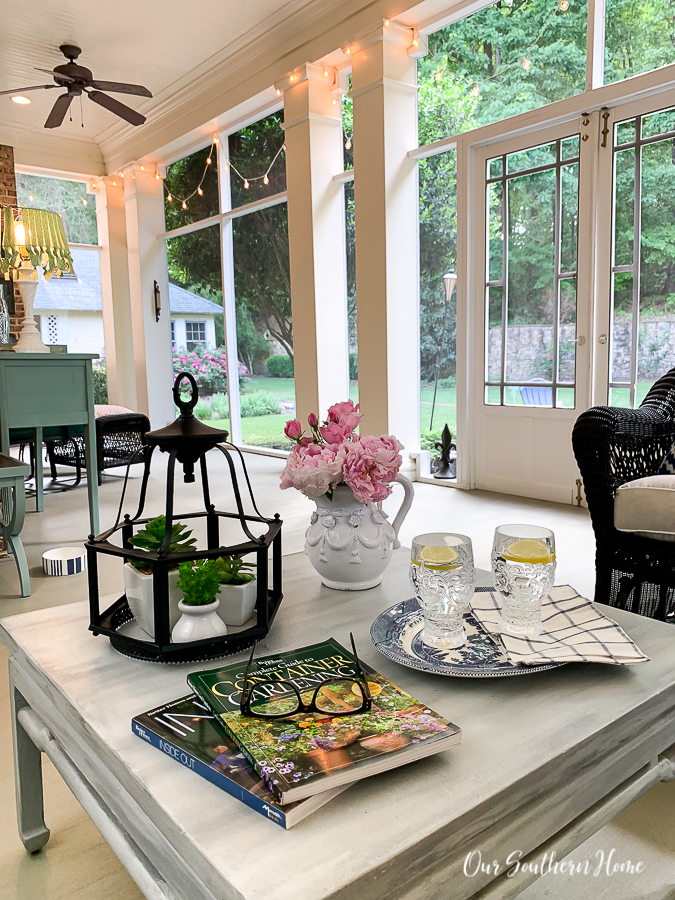 It's the perfect addition to the screened in porch heavily decorated with used items!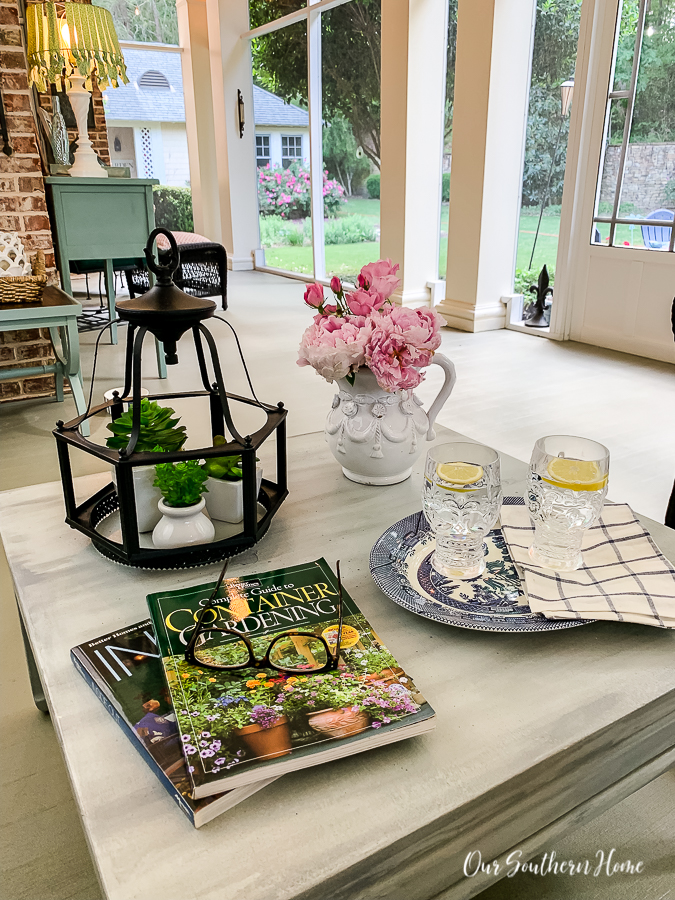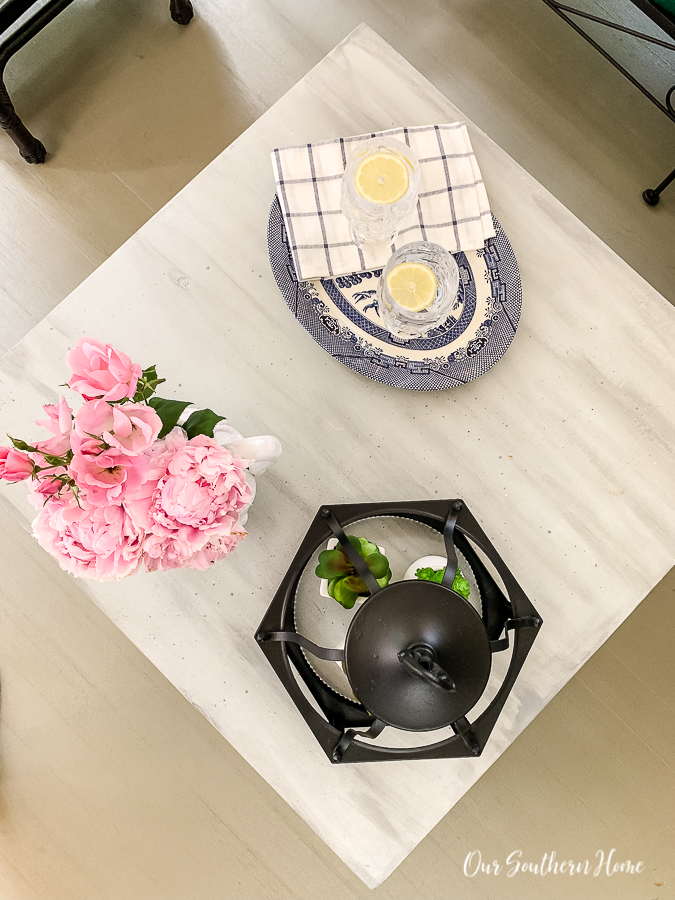 I don't think I'll get to keep it a long time. My daughter actually found this treasure for her apartment next year at school. I'll have it to enjoy this summer!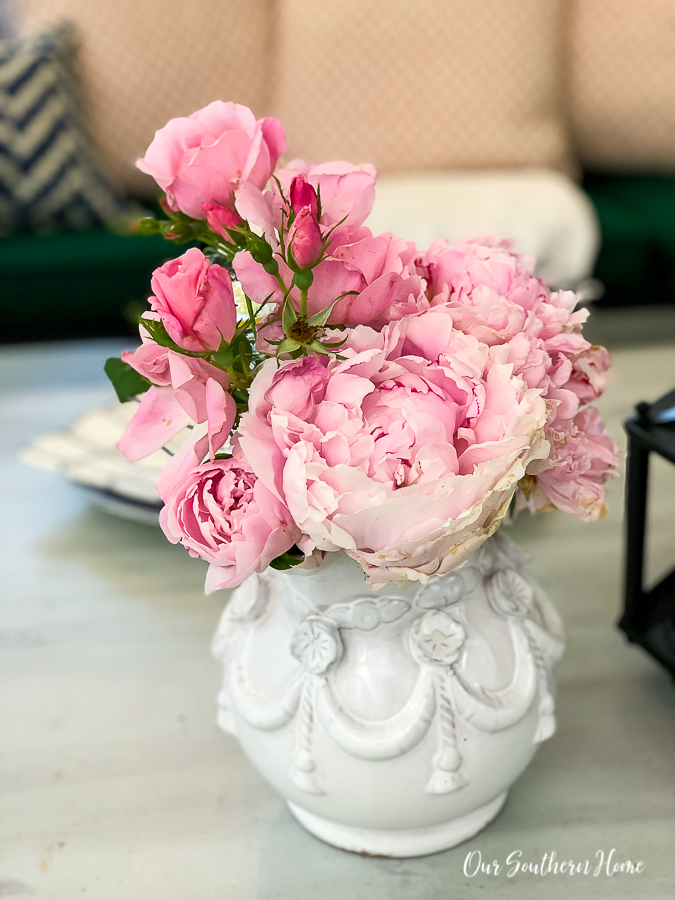 Even this pitcher is a thrift store find. Can we just take a moment to enjoy the peonies and roses from the backyard. Peonies are my favorite flower! It's a shame that they have such a short blooming season.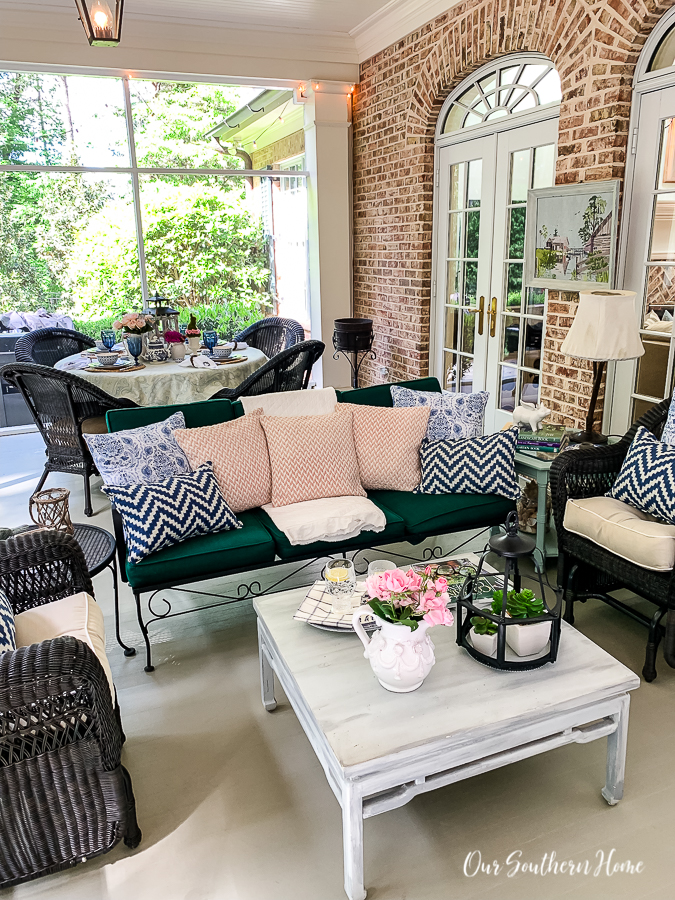 Thrifted Items on the Porch!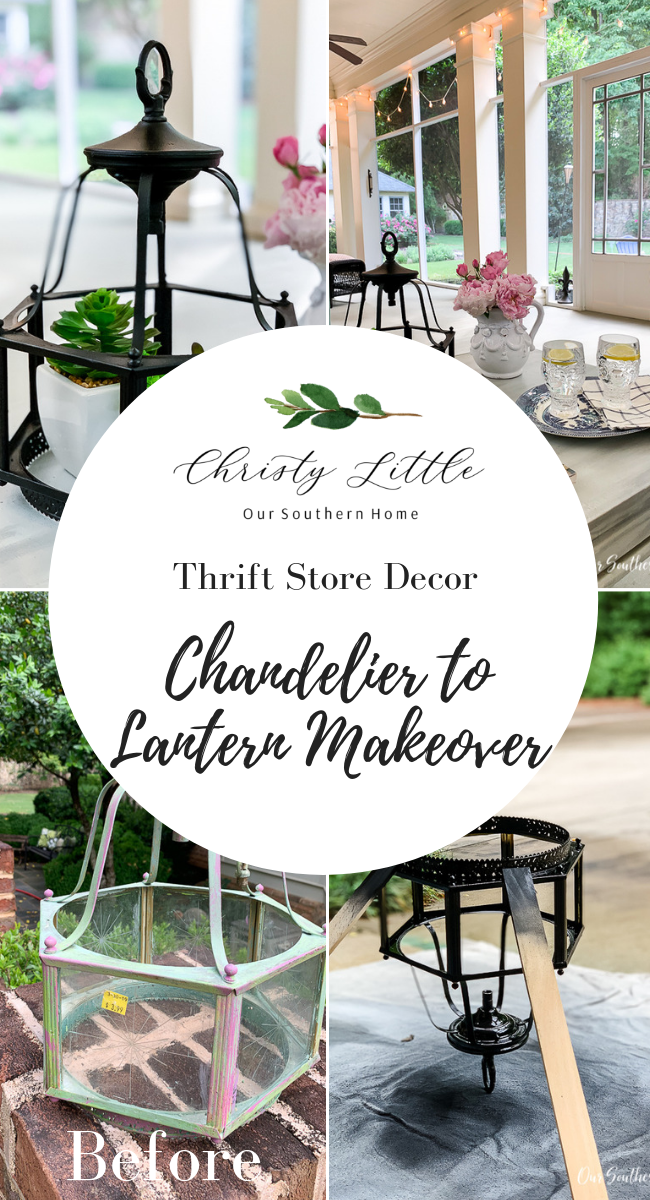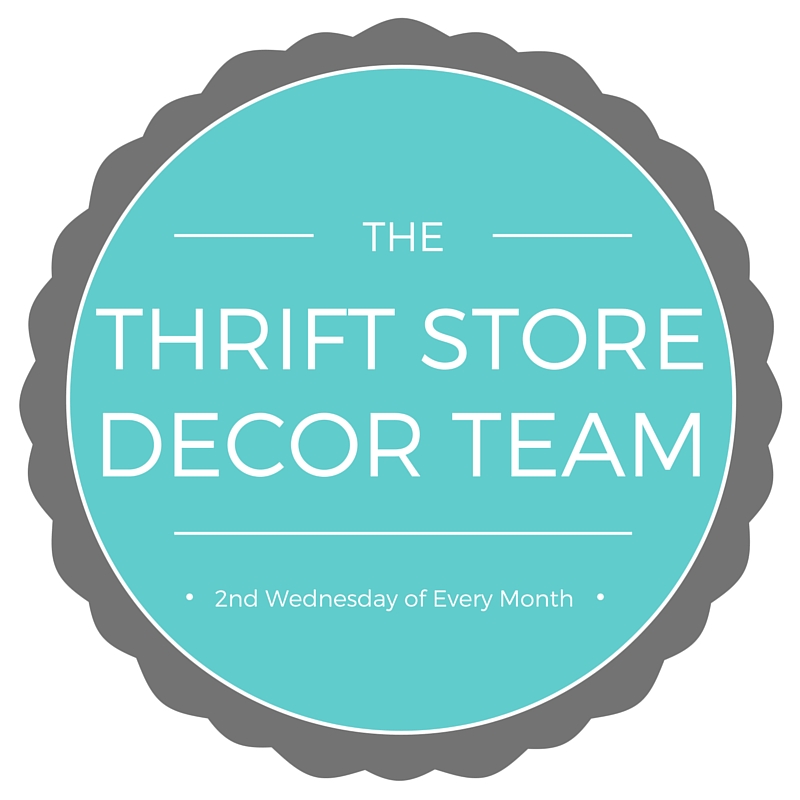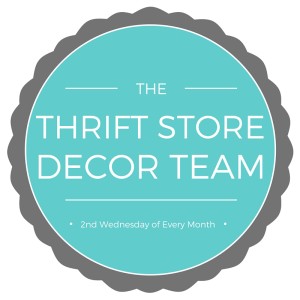 Let's Visit the Other Projects from the Thrift Store Decor Team!
Thrift Store Makeovers
Thrift store makeovers from the OSH!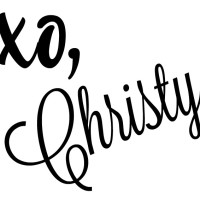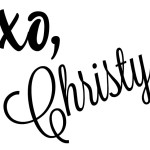 Buffer