Another year down. The older I get, the quicker time seems to fly by.
2014 was one of those quick years. It seems like yesterday that I was writing my Top Ten of 2013!
I determined my Top 10 by going into my stats…..very technical I tell you.
My top 10 projects for 2014 has a mix of painted projects, DIY and sewing.
Below you will find a list of fabulous bloggers sharing their Top 10 lists as well!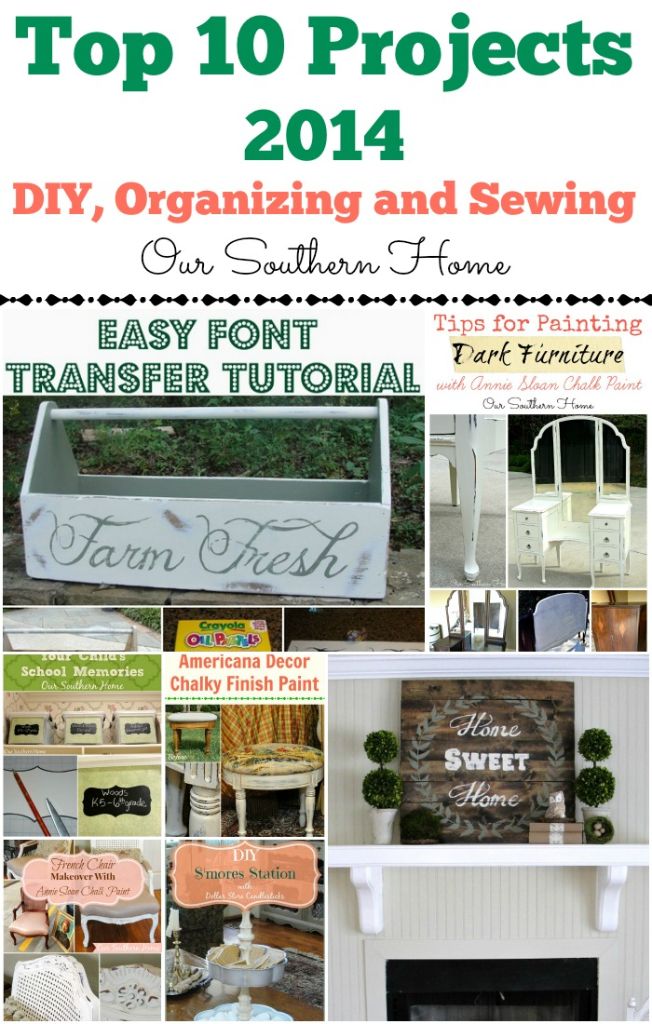 I'll start with my #1 most popular post and go down the list.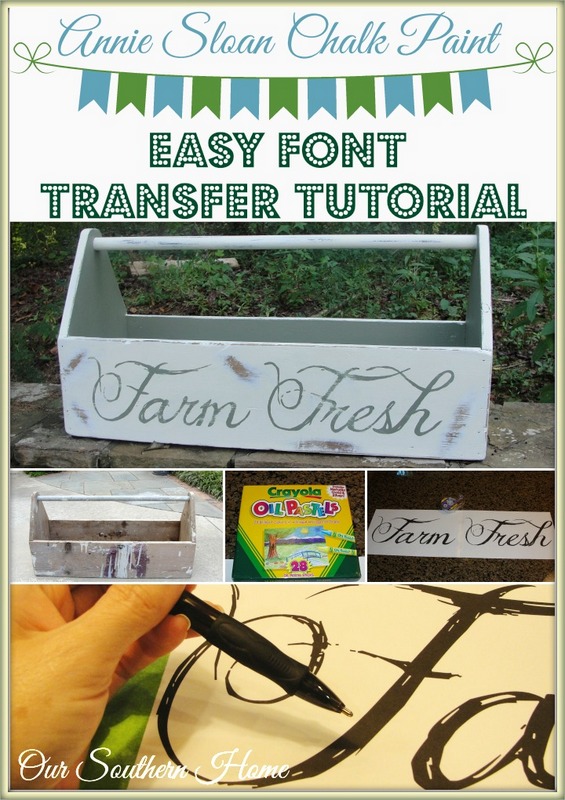 This fabulous vintage tool box was a mother/daughter project. It is one of my absolute favorites! My favorite way to use it these days is for cookbook storage.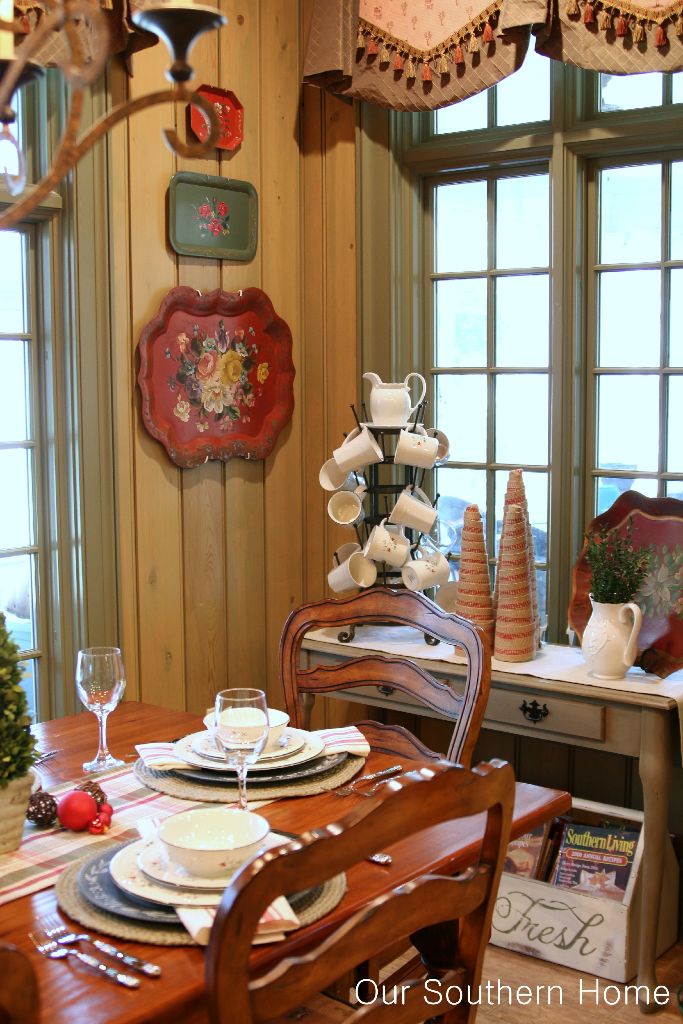 I keep the cookbooks that I use most frequently here. This tool box holds a lot of them!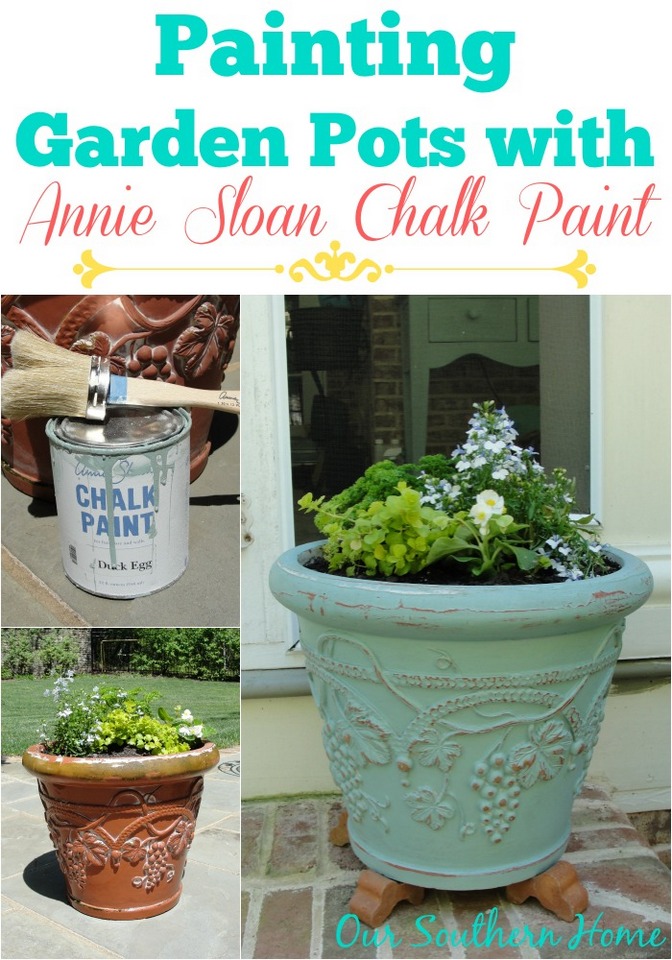 #2 on the list is Painting Pots with Annie Sloan Chalk Paints. I painted these in the spring and they still look amazing. I'll probably leave them out unless we get some harsh weather.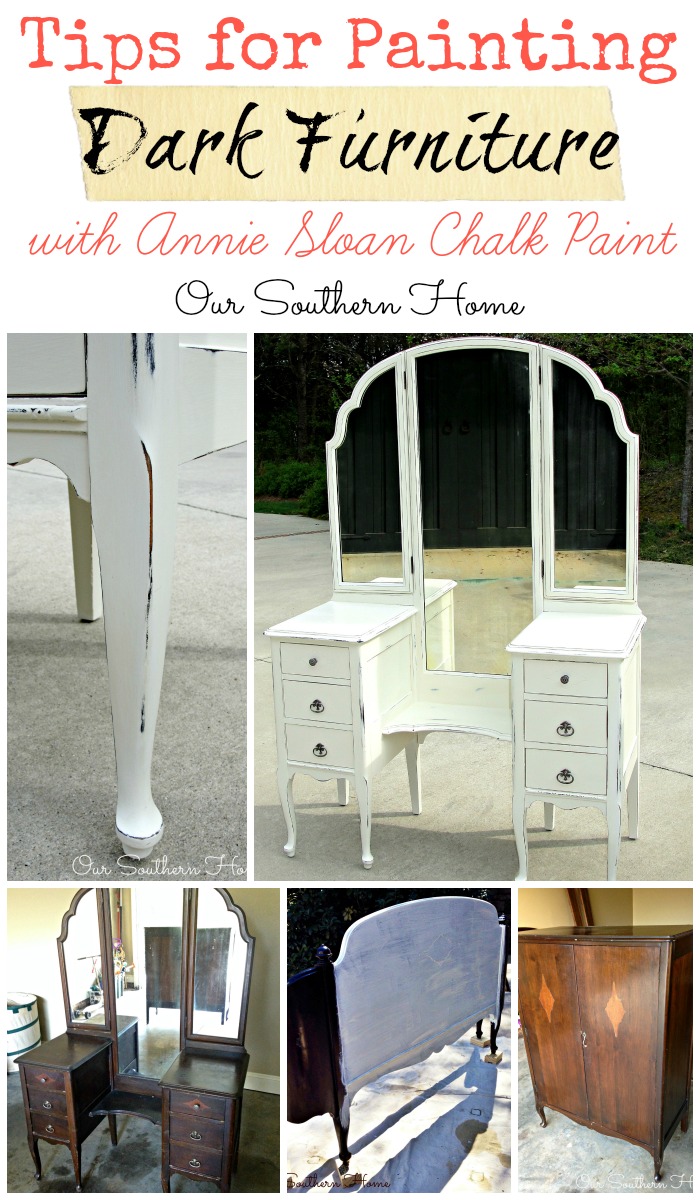 #3 is one of my favorite and most challenging painting projects of the year. I painted this dark set for a client. I shared my tips for painting dark furniture with bleed through.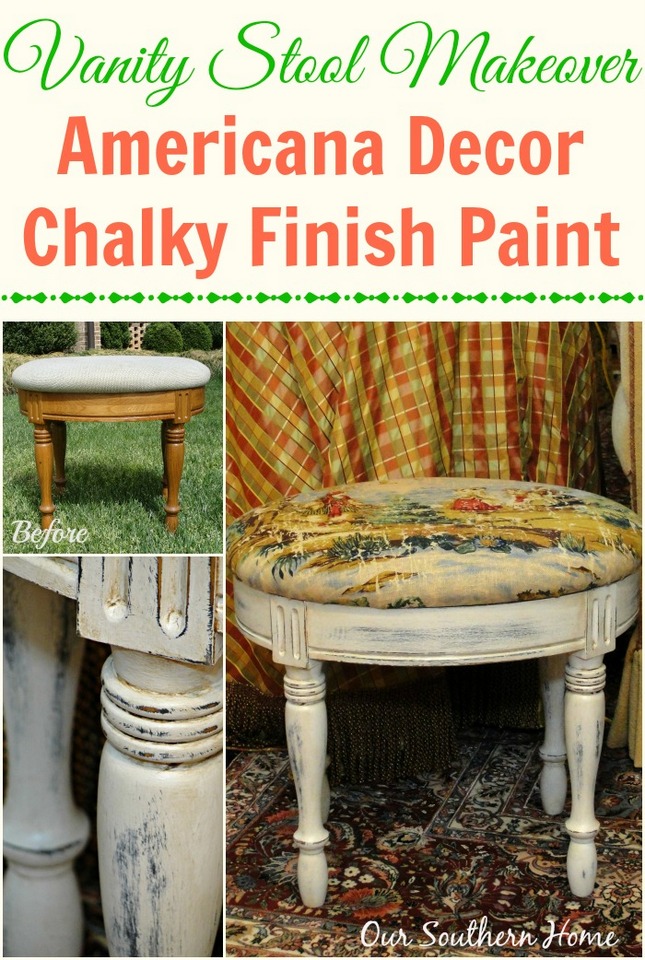 #4 I absolutely love how this vanity stool turned out for our master bath. It was the first time I used Americana Decor Chalky Finish Paints.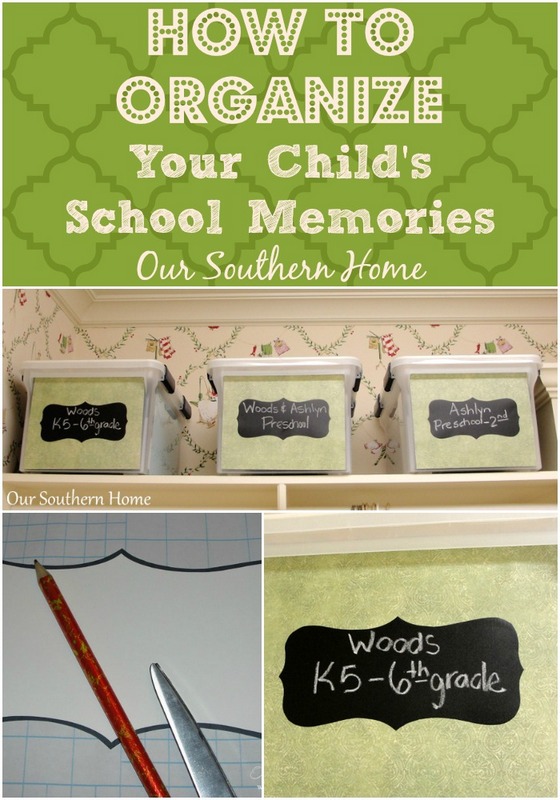 #5 on the list is Organizing Your Child's School Memories. This has really made organizing and storing these precious memories easier until I can find the time to arrange them in a scrapbook.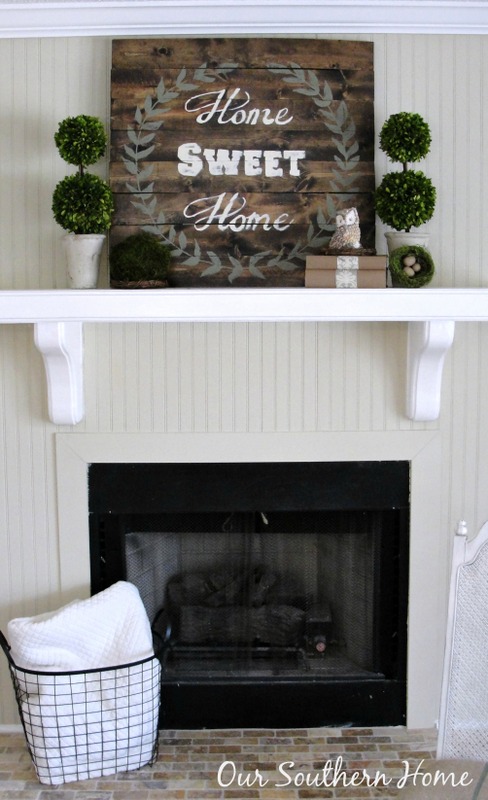 #6 on the list and one of my favorites is my tutorial for this Home Sweet Home sign. Above it is used in a flip house. When that house sold, I used it below in our home.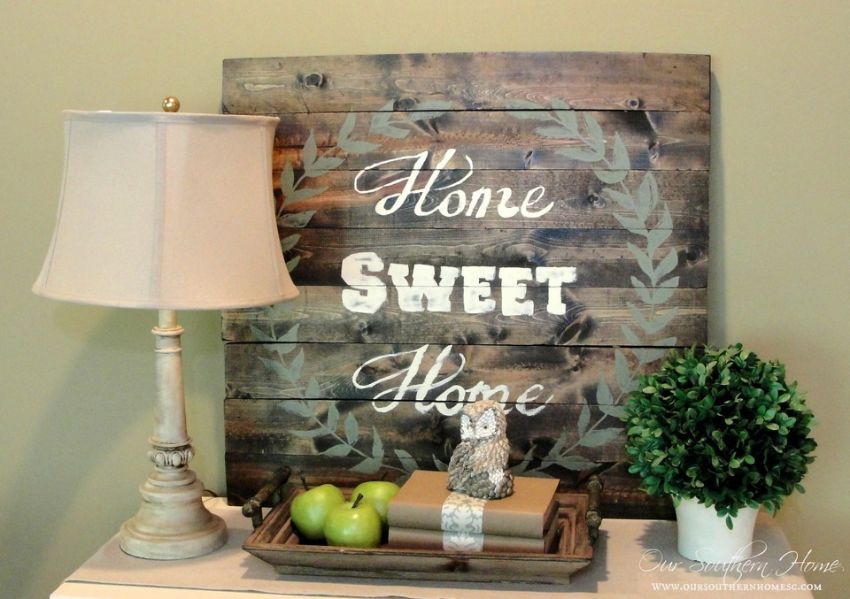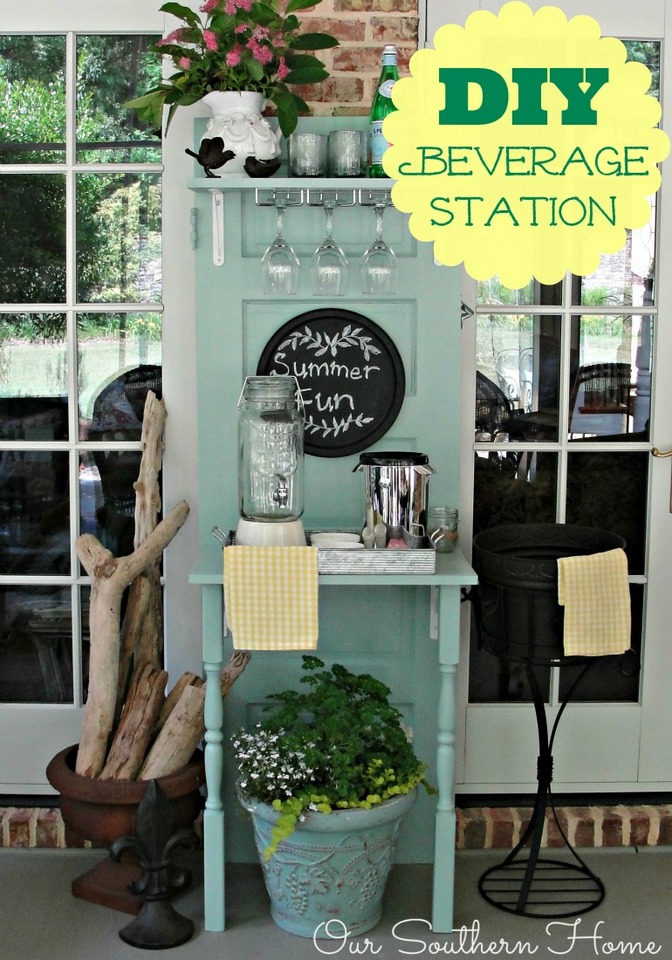 #7 is this upcycled beverage station from a thrift store door has really been a fun addition to our screened in porch.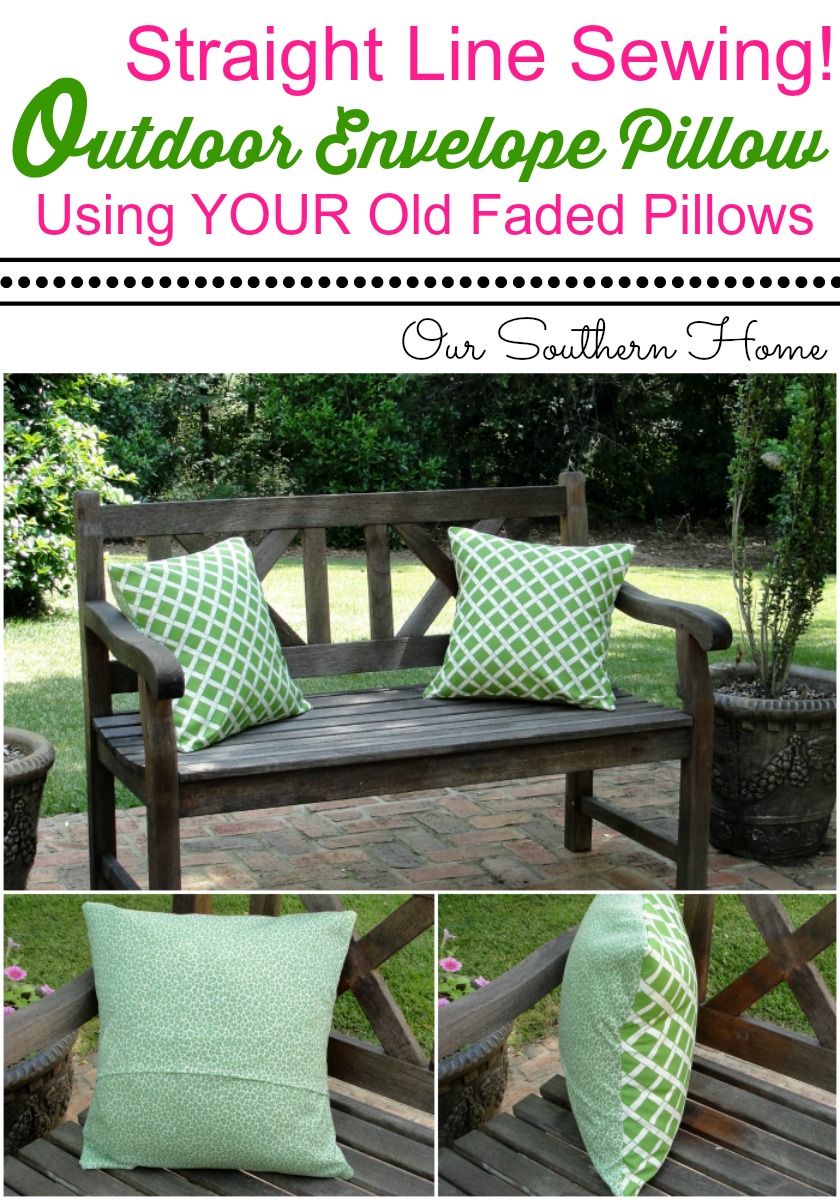 #8 is the post where I shared 3 outdoor projects to update your space with simple sewing and upholstery skills.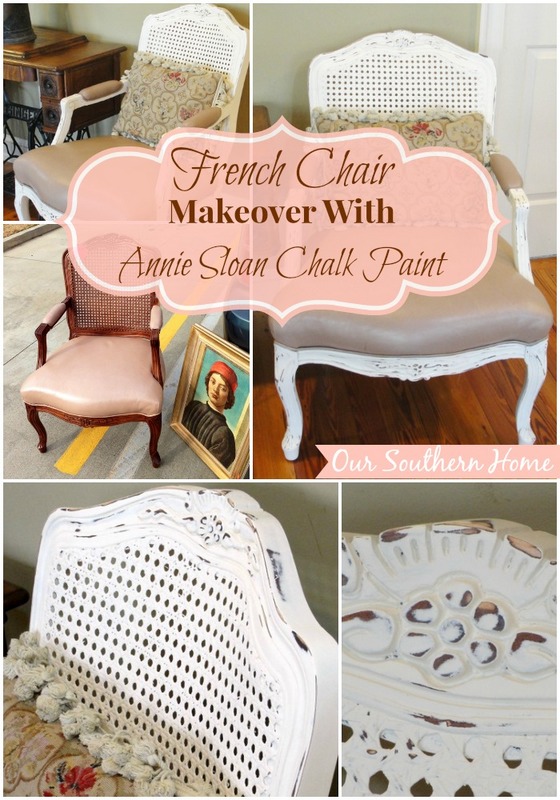 #9 is the French Country chair makeover with Annie Sloan Chalk Paint.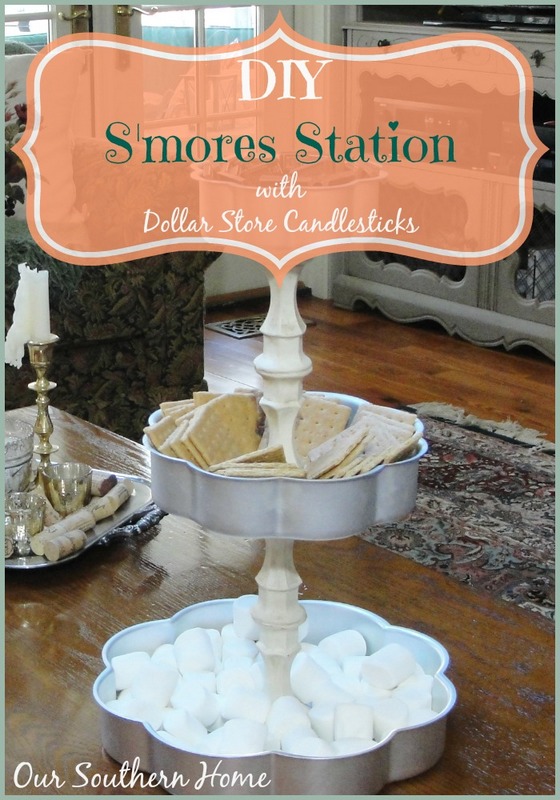 #10 is this Dollar Store S'mores Station.
I hope you have enjoyed my Top 10 list. Now I invite you to go check out the others ladies on this fun Top 10 of 2014 tour.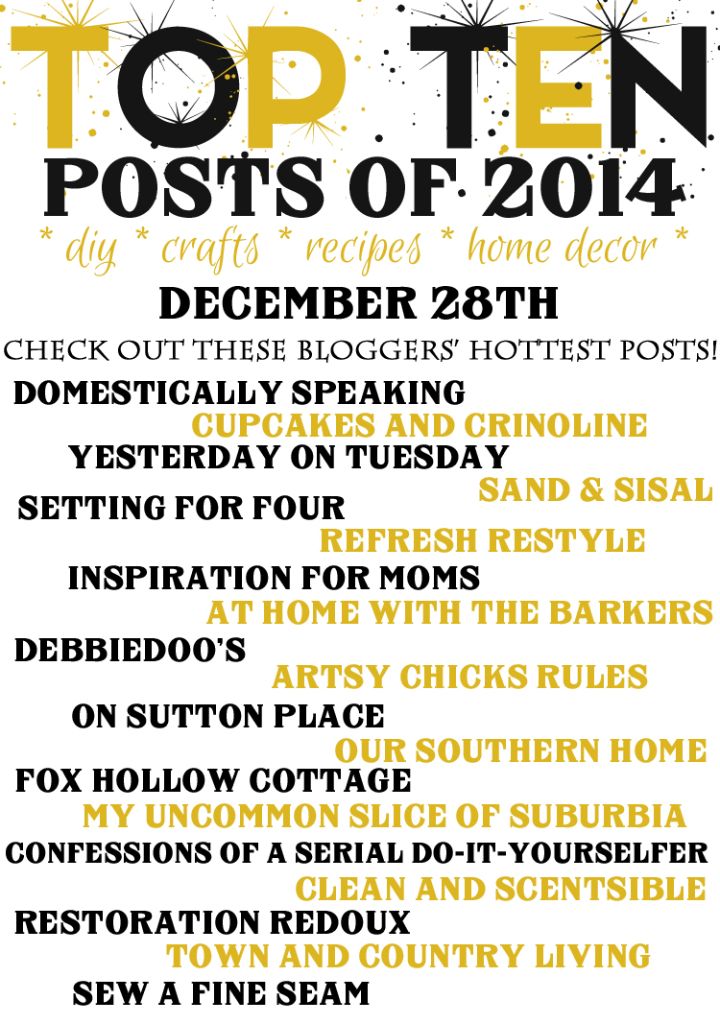 Check out all these amazing Top Ten Posts:
Enjoy the remainder of the holiday season!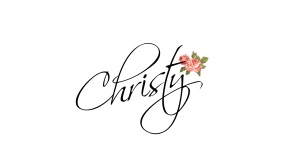 Be sure to visit tomorrow for the Top 10 party where you can share you top 10 post!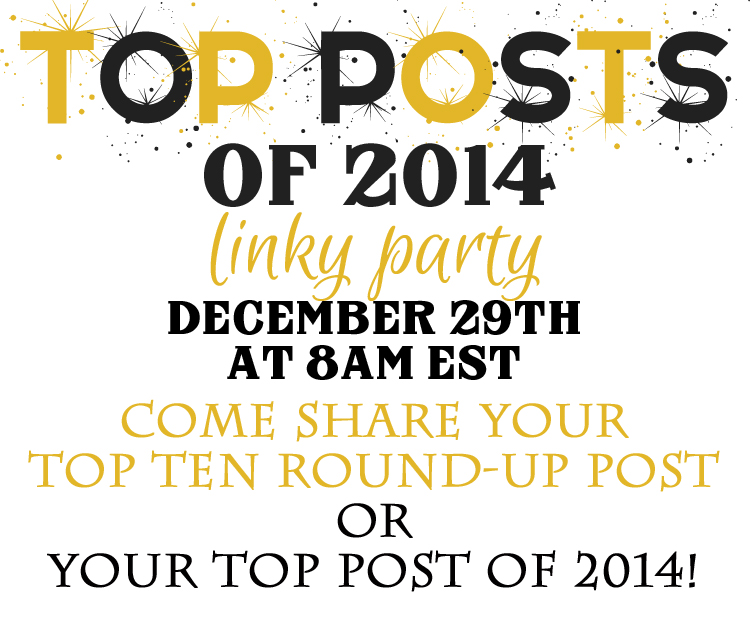 Buffer