Decorating with Kleenex Style
Full Disclosure: Thanks to Kleenex for sponsoring today's post and keeping my home stylish. Kleenex rocks! All opinions are my own!
We have had a really cold winter in South Carolina with 2 great snows missing 5 days of school!
I am ready to put the boots away and break out the sandals. How about you?
I really don't get into spring decorating until the time changes. Day Light Savings started last weekend meaning longer days. It's a sign that spring is just around the corner.
I'm so ready to add those new, fresh spring touches to our decor. Maybe that will make warmer weather come sooner!
This weekend, I went shopping and picked up several new boxes of Kleenex.
I was blown away at all the choices. Not only can you make areas of your home look beautiful with a very necessary item for upcoming allergy season, but you can also add style to your purse and car. I had such fun decorating our home with Kleenex style!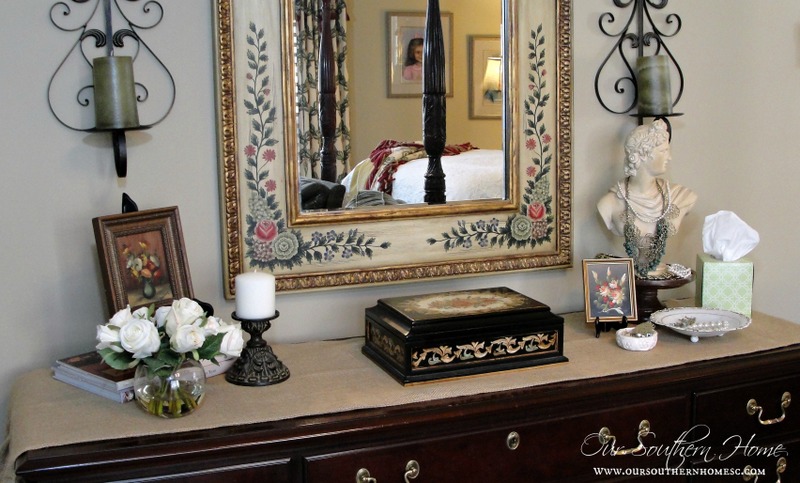 This is my dresser in our bedroom. I love incorporating thrifty finds with vintage. I love the pop of spring green this box of Kleenex gives the dresser.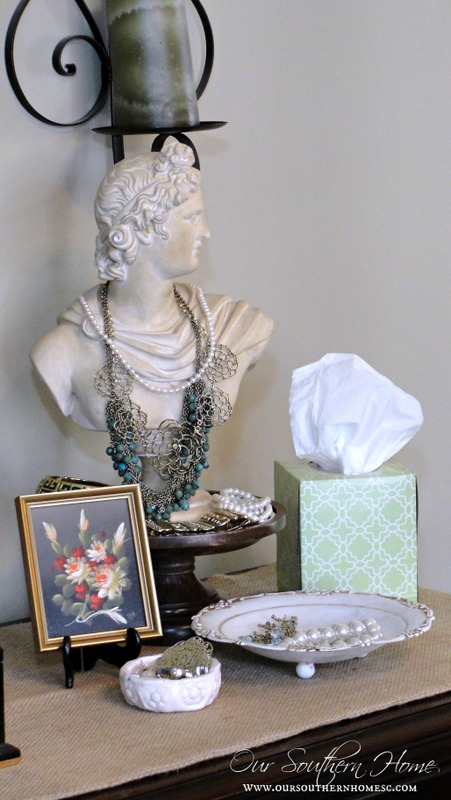 The new patterns are so on trend. Kleenex makes it easy to add a bit of pattern with an inexpensive price tag. We really go through the Kleenex in our household. My teen son and I both suffer from allergies…the kind that require allergy shots. I honestly have Kleenex in every room of the house!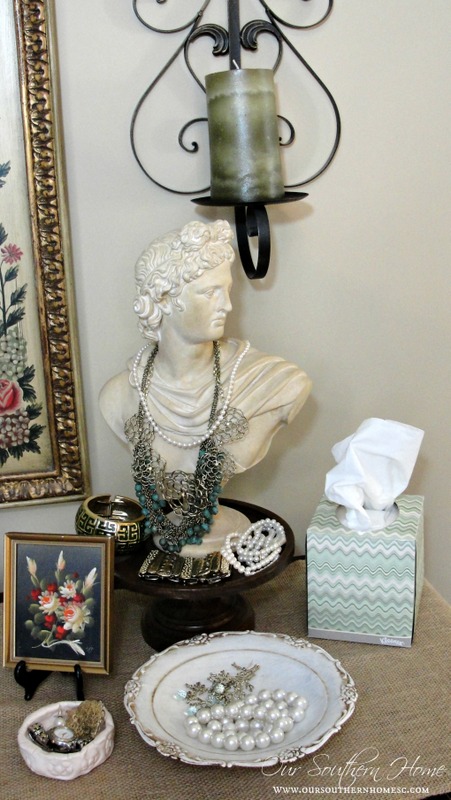 Look how easy it is to change the look! I love Chevron. It's a trend that I really don't use in our home with my French Country style. BUT Kleenex allows me to have fun with the patterns that I love, but don't want a major commitment to. Have fun with your spring decorating. This pattern is so fun!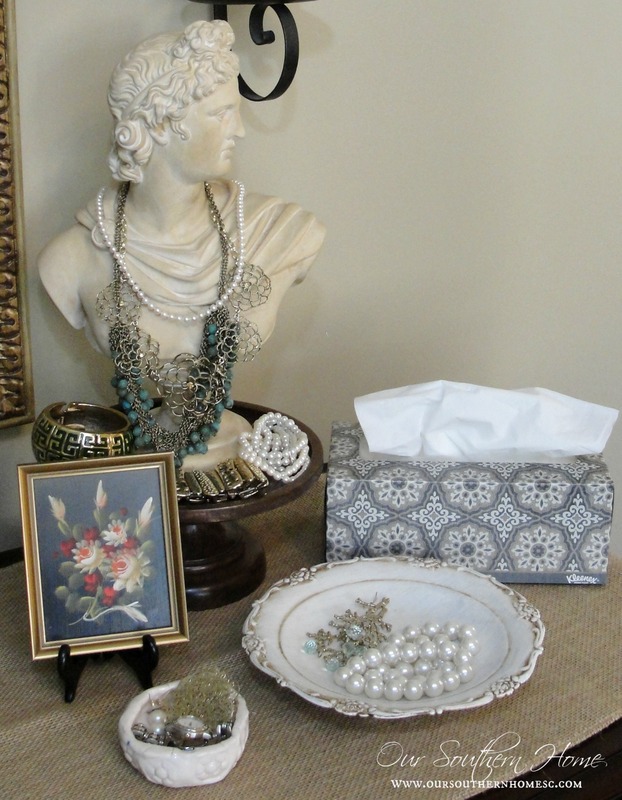 Here's another look changer. I am so smitten with this size box and pattern. Gives off a little Bohemian vibe! Would you believe that the wooden pedestal, the white painted floral bowl and mini vintage oil art were thrifty finds? Busts are great for displaying your favorite jewelry. The small ceramic bowl was a school project gift from my daughter. She even knew I'd love it in a neutral color so I could use it anywhere. She's got an eye!
Here in our family room, I've just started adding a few spring touches. I pulled out my favorite basket tray that I use during warmer seasons. I like the way it makes this formal cabinet have a more casual feel. The tray is just simply filled with a few books I hope to read this spring, a favorite Easter photo of the kids a few years back, a glass cylinder wrapped with a burlap and lace ribbon for more texture and some repainted thrift store love birds.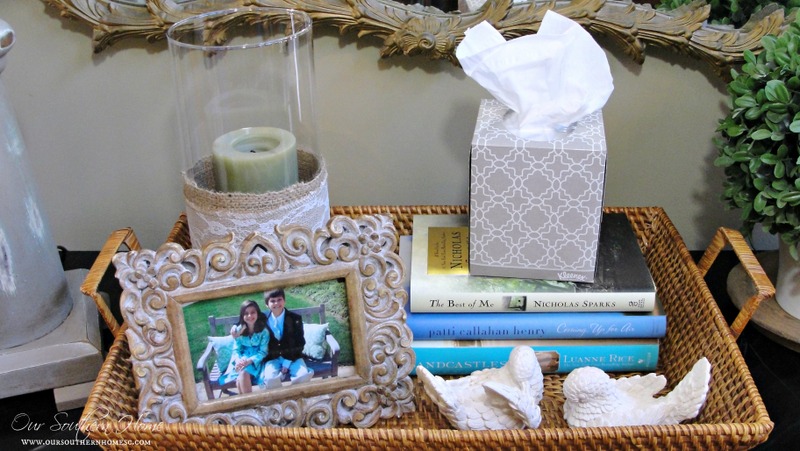 This light and airy neutral Kleenex box works perfectly with this vignette.
To celebrate Kleenex's 90th anniversary, they're bringing you another innovative first: The Kleenex® Style Studio. It's a fun, inspiring way to discover more of the Kleenex® Brand designs and products you love. And maybe even a few that'll take you by surprise.
Whether you're decorating at home or adding a pop of color to your clutch, Kleenex has you covered.
I hope you've been inspired to start your spring decorating. Feel free to ditch the tissue box covers and add some fresh color and pattern to your home with Kleenex!
Think you know style? Watch this very short video (a little over 1 minute) and take a fun quiz!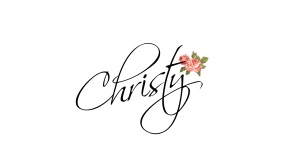 Full Disclosure: Thanks to Kleenex for sponsoring today's post and keeping my home stylish. Kleenex rocks! All opinions are my own!
Buffer