Five Bags to Create a Spring Look

Happy Friday everyone! I hope you've had a wonderful week and ready to ease into the weekend. I love living in Seattle, Washington…..oops I meant the Upstate of SC! You'd thing we lived in Seattle with all the non stop rain for days and weeks on end.
I did get to walk with my sidekick, Bentley a couple of times this week in between rain. I snapped the photo below.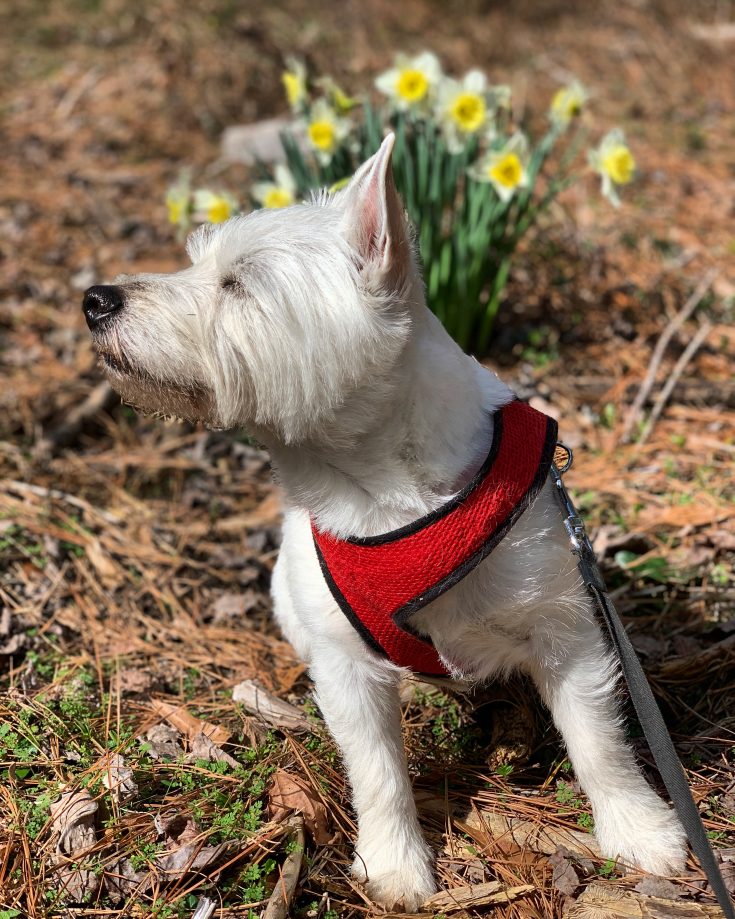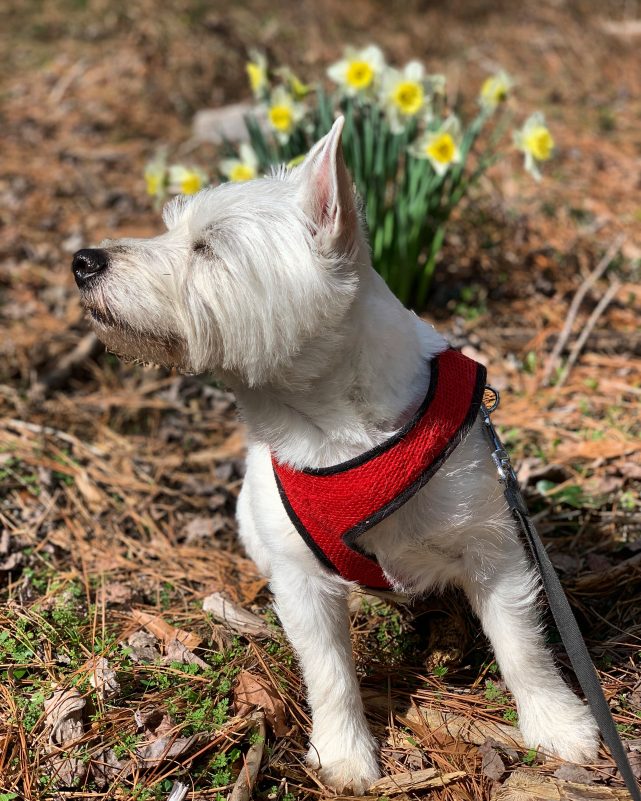 That site of daffodils really got me excited for spring! We had one beautiful day of sun and Bentley was soaking it all in!
What gets you excited for the change in seasons? Now is the time that I start itching for change and the promise of outdoor living.
This week I came across a gorgeous bag that has really got me itching for spring fashion. Fashion bags at great prices can really give a simple outfit like jeans and a plain white shirt a lift. So let's take a look!
Here are 5 bags to create a fabulous spring look!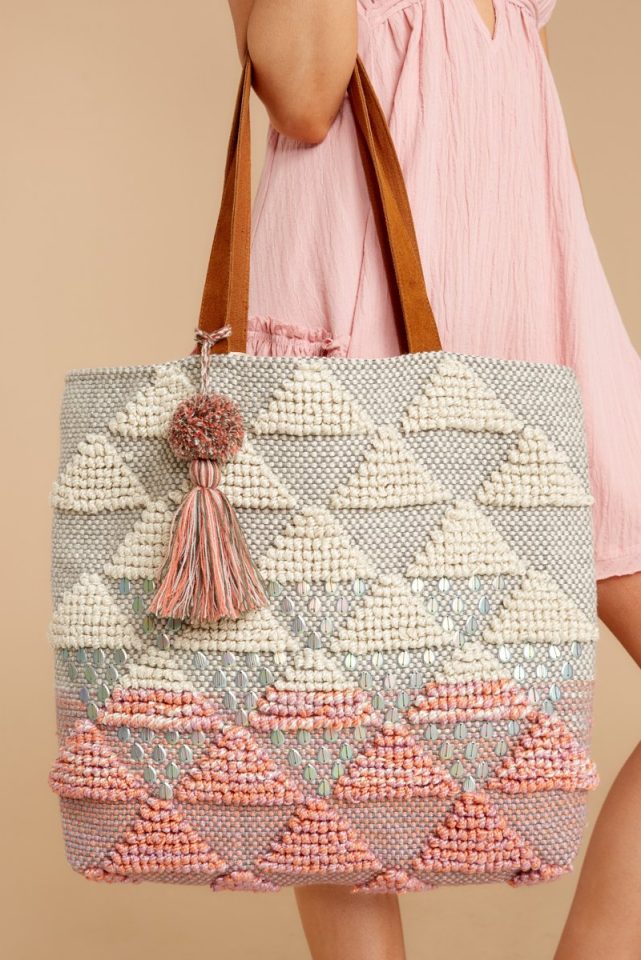 I am absolutely in love with this bag for spring and summer! It's a great size for travel and everyday! It's the perfect punch of color to elevate any outfit!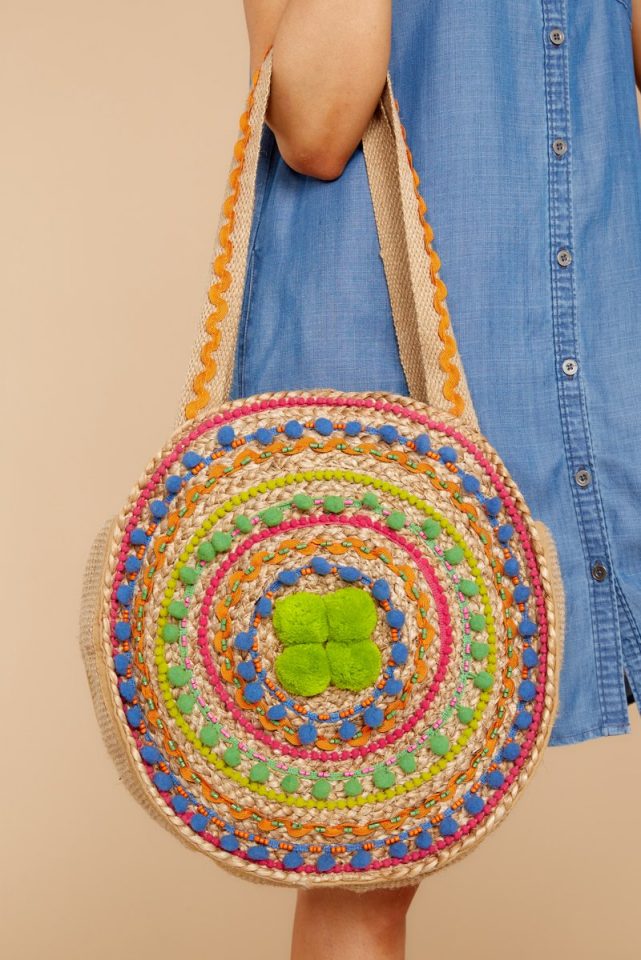 This pom pom bag could only make you smile! Such fun colors incorporated to carry you through summer!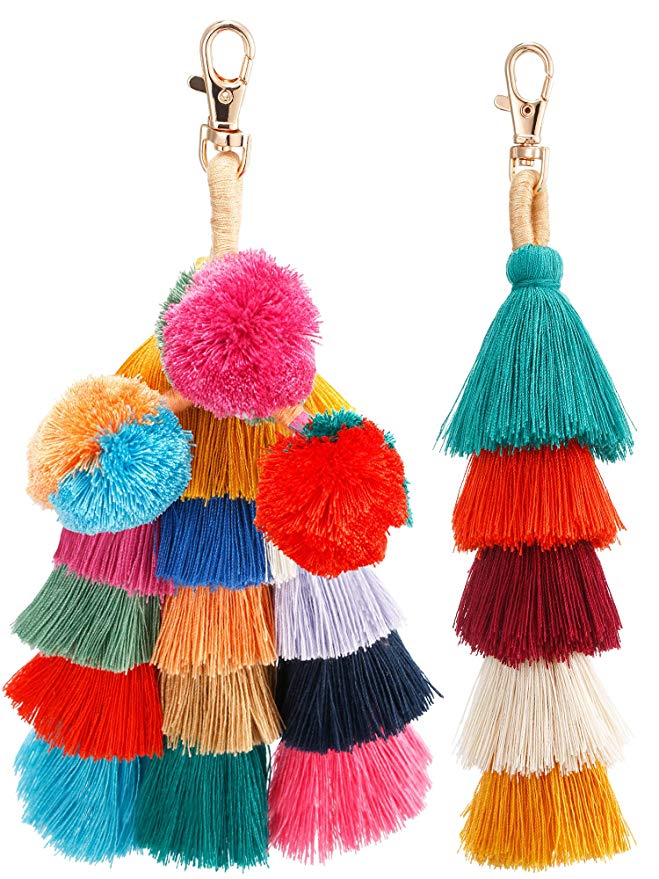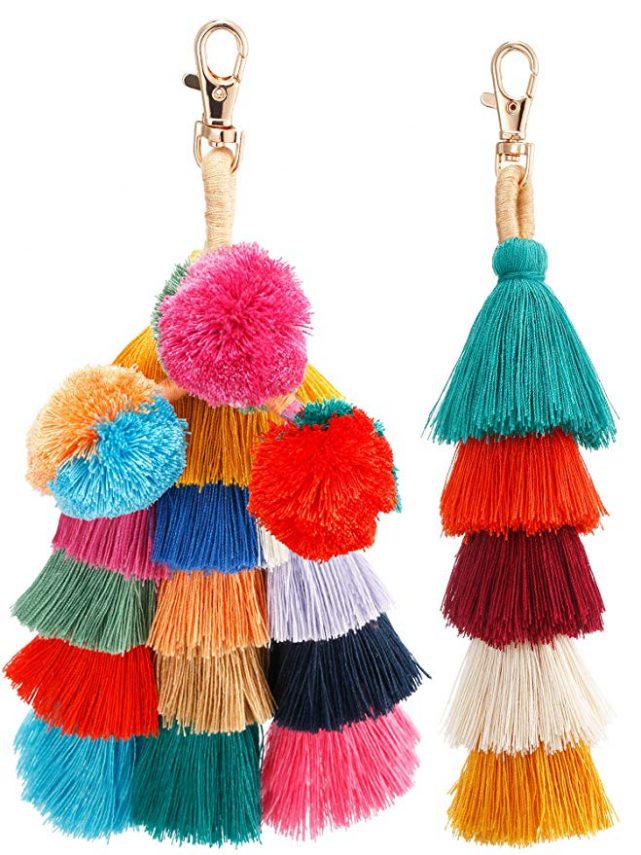 Have a purse that you love for spring and summer? Add a fun tassel!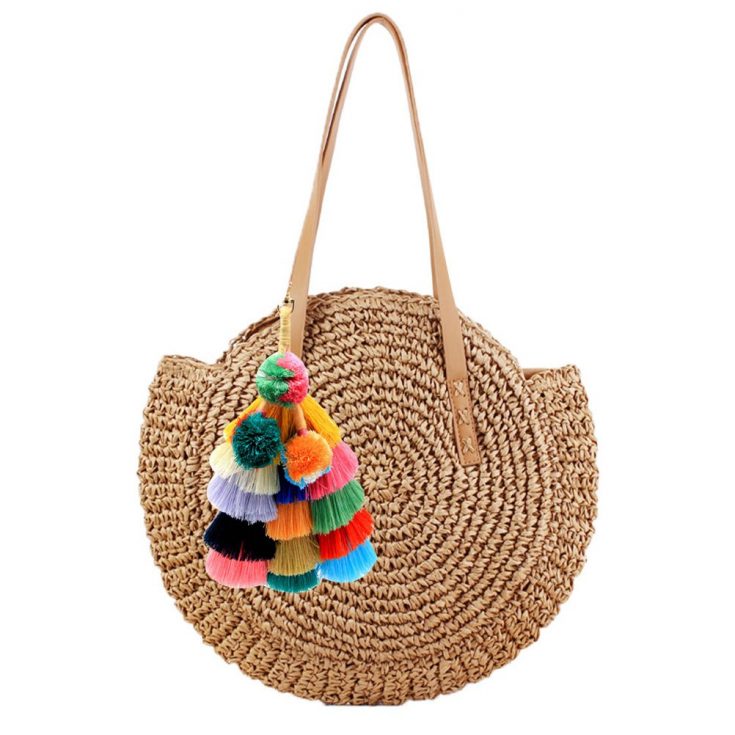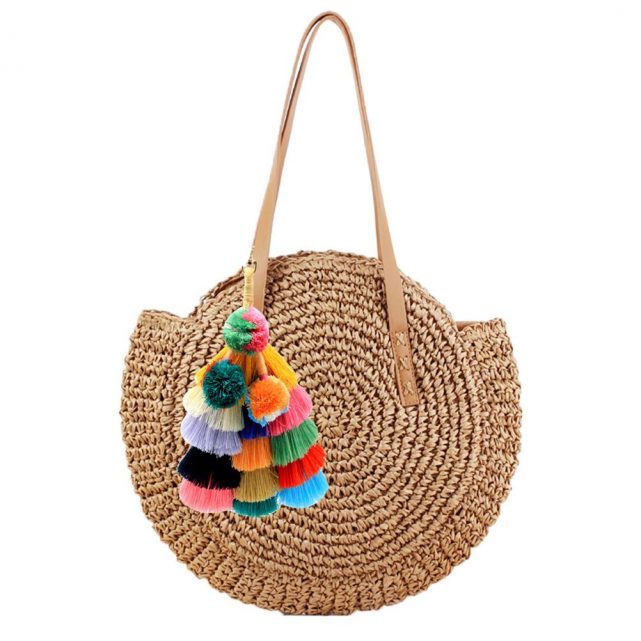 This is a great budget friendly bag to get this on trend look!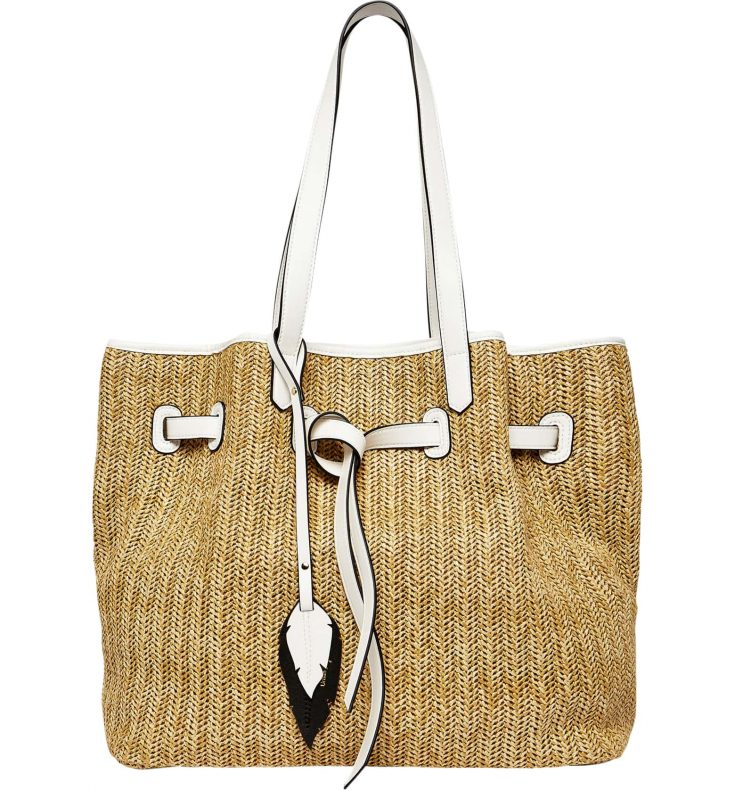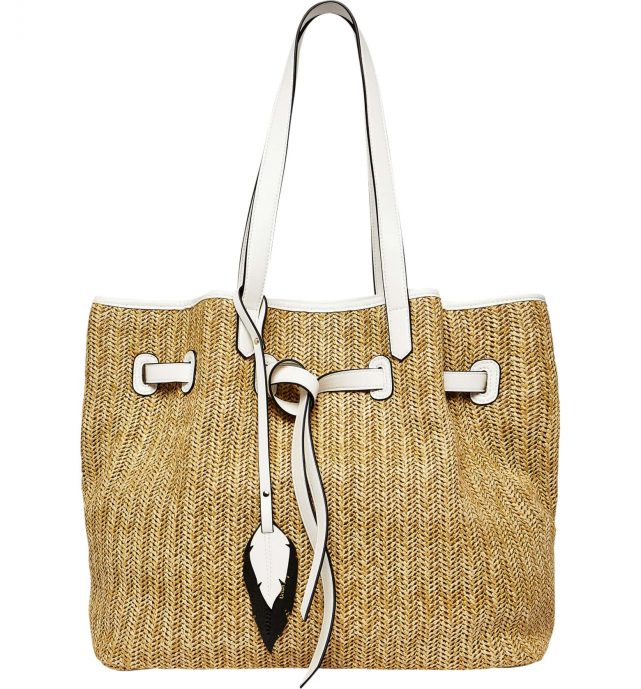 Maybe you prefer a classic straw bag look that will go with everything! This is your bag! It's crisp, yet earthy for spring and summer use.
Bags are one of my favorite ways to take an ordinary outfit from boring to wow! Next week, we'll look at my favorite statement earrings to also update a look!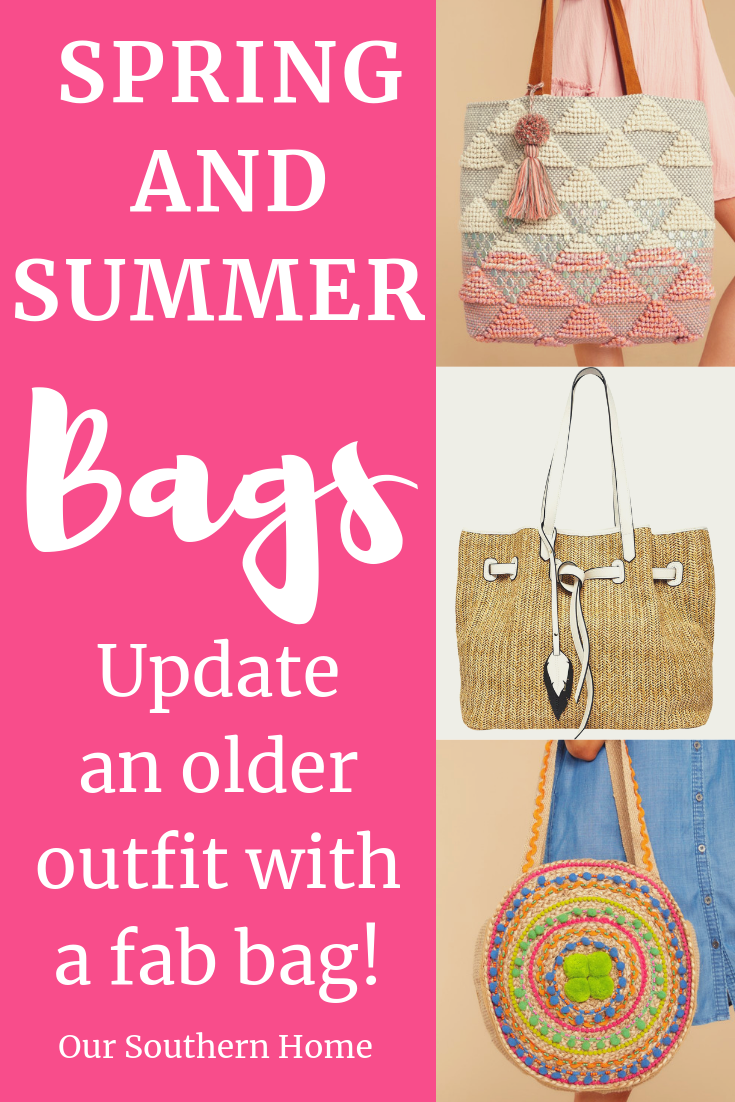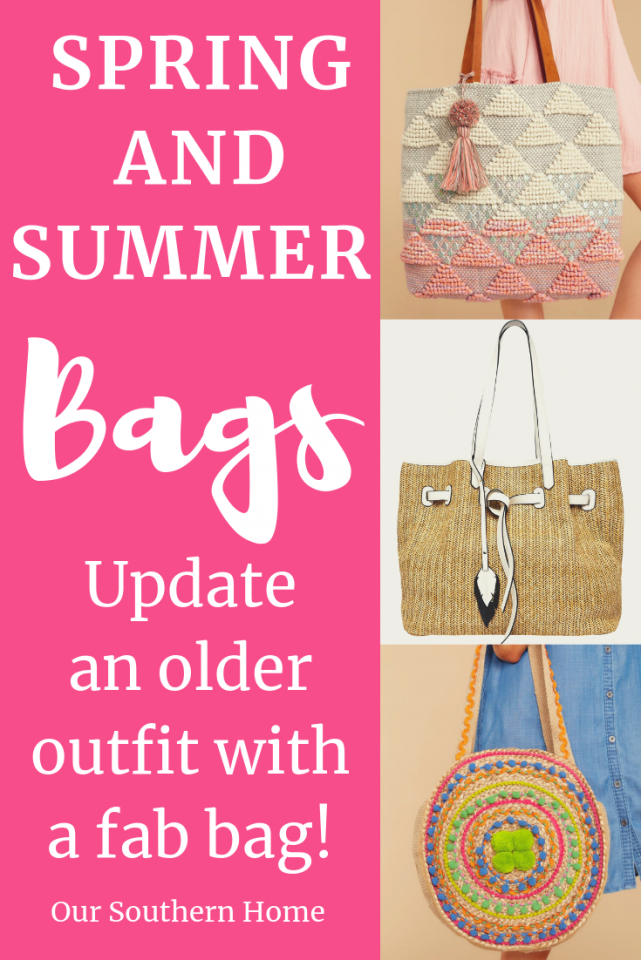 Here are some recent things that I am loving for spring! Note that dresses that are short, I'd wear as a tunic!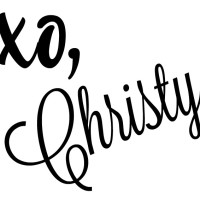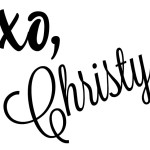 Buffer