Healthy Recipe Ideas for the New Year
Here's to a new year of resolutions or goals! I don't usually write down personal goals, but I probably should. They are just usually a constant in my mind. I think every year, I have a goal to lose weight!
That really hasn't happened much in recent years. We do eat very healthy, but when I do eat bad like over the holidays or on vacation….I do it BIG!!! LOL!
The biggest thing that I plan to do this year is to routinely exercise. I love to walk about an hour per day and listen to audio books. It seriously motivates me to walk. I get so into the book that I'm listening to via my phone that I have to walk to continue!! Trust me…..it's great motivation.
The one thing that I also plan to add this year is joining this little dance exercise studio out in the country like 10 minutes from me. I'm a bit nervous about the whole dance thing, but I'm assured it's for all abilities! They also do strength training classes and adding yoga in the new year. I'll have to keep you posted on that. I have had much better results of sticking with a routine when I do it in a group. Plus, it will be great to meet new people in the community!
This month The Cooking Housewives has come together to bring you the best of our Healthy Recipes for the New Year!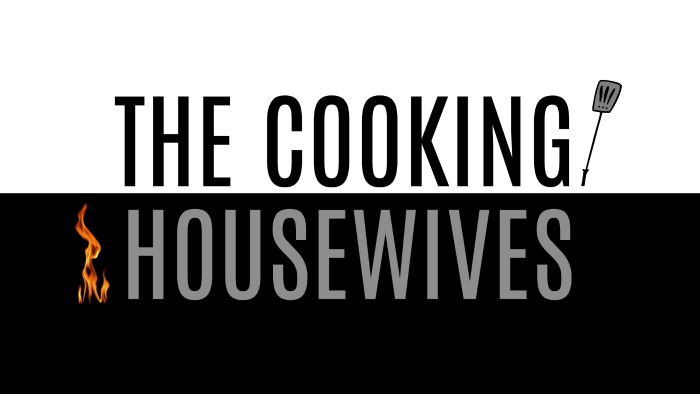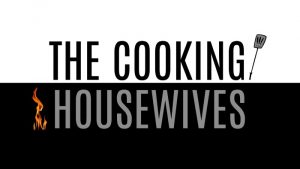 I am so excited about this month. I can't wait to pin all of these healthy recipe options and give them a try!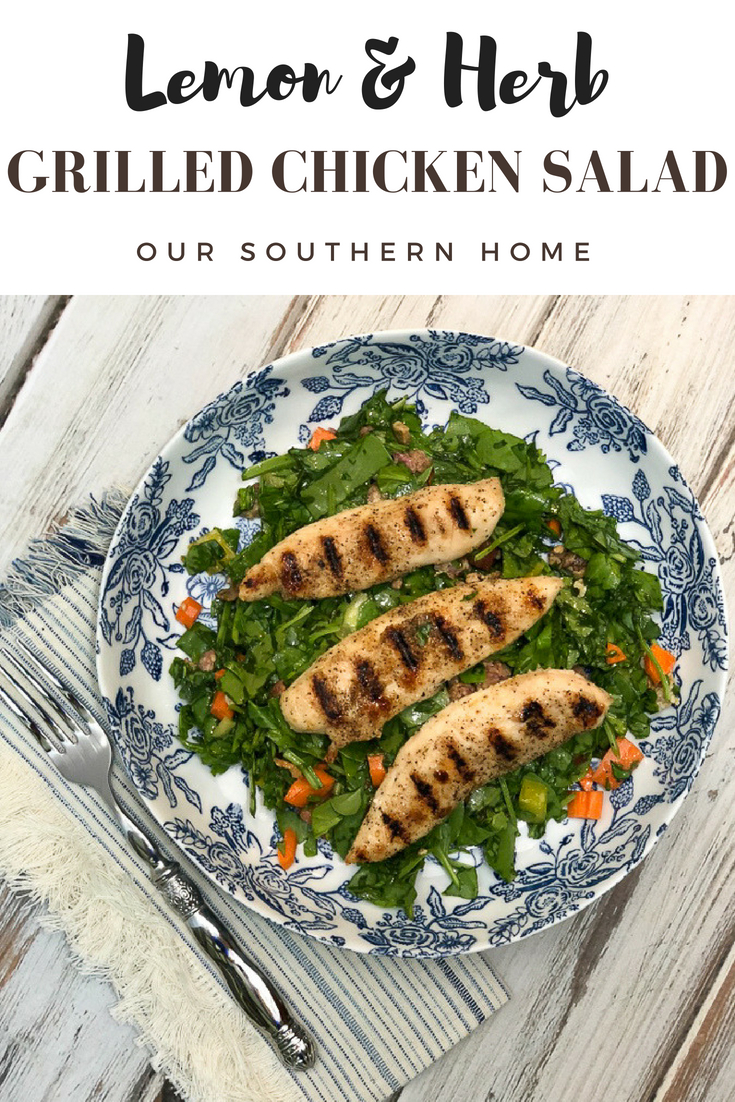 This Lemon & Herb Grilled Chicken Salad recipe is a staple in our home. We eat it a lot in the summer as a family, but as empty nesters…..we eat this at least once per week!
I always have greens and other veggies on had to throw a quick salad together. This salad becomes super easy when you buy already cut chicken breast strips. If you just have breasts on hand, you can easily cut them into strips.
I have found that keeping Healthy Snack options on hand keeps me a bit more successful! Here are a few
Healthy Snack Ideas
for you.
Be sure to check out all the other healthy recipe ideas below!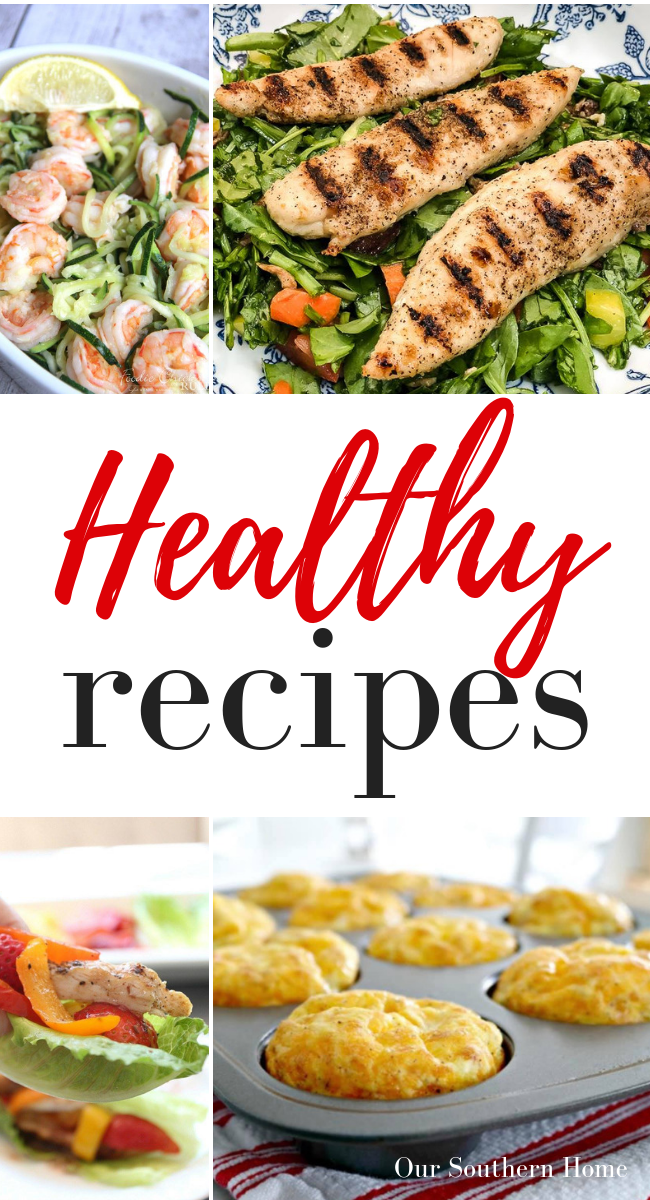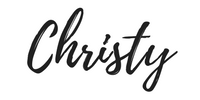 Buffer