Outdoor Rug for the Front Porch
This post is sponsored by Boutique Rugs. All opinions, photos and writing are that of Our Southern Home.
It's amazing what a new outdoor rug on the front porch will do for your mood! LOL! Adding a new rug with a fun color is the perfect way to welcome guests with instant style.
After all of the holiday decor is packed away things have a tendency to feel a little boring. It's been non-stop seasonal decor since September around here. While things look clean and fresh….they can feel a little blah.
I've been using the same rug for several years now on our front porch so it was time for a……….
New Rug on the Front Porch!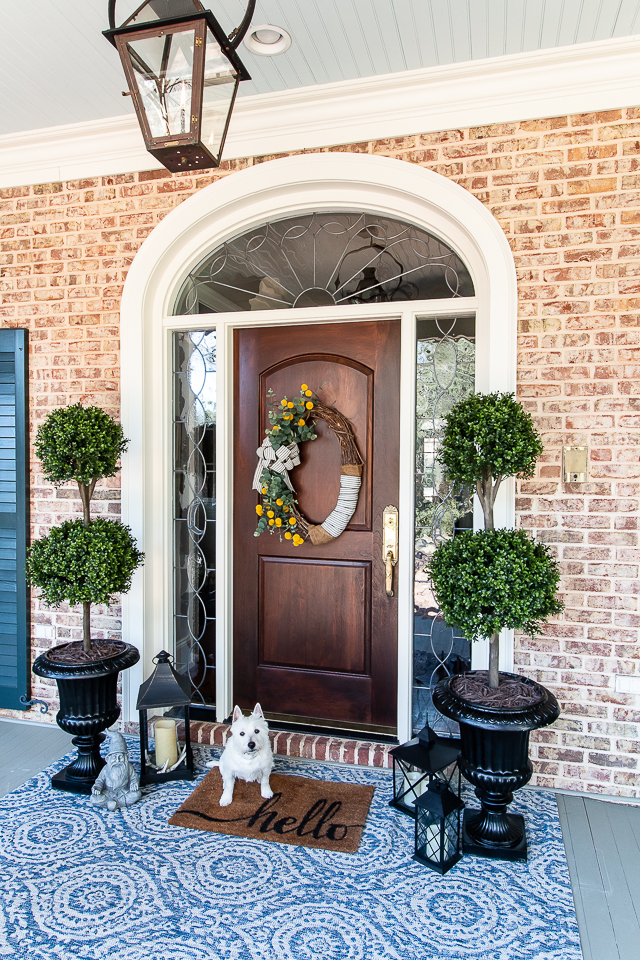 Isn't this rug a beauty! I'm really into all things blue these days and it really brightens up the space. I went a bit larger with this rug from Boutique Rugs.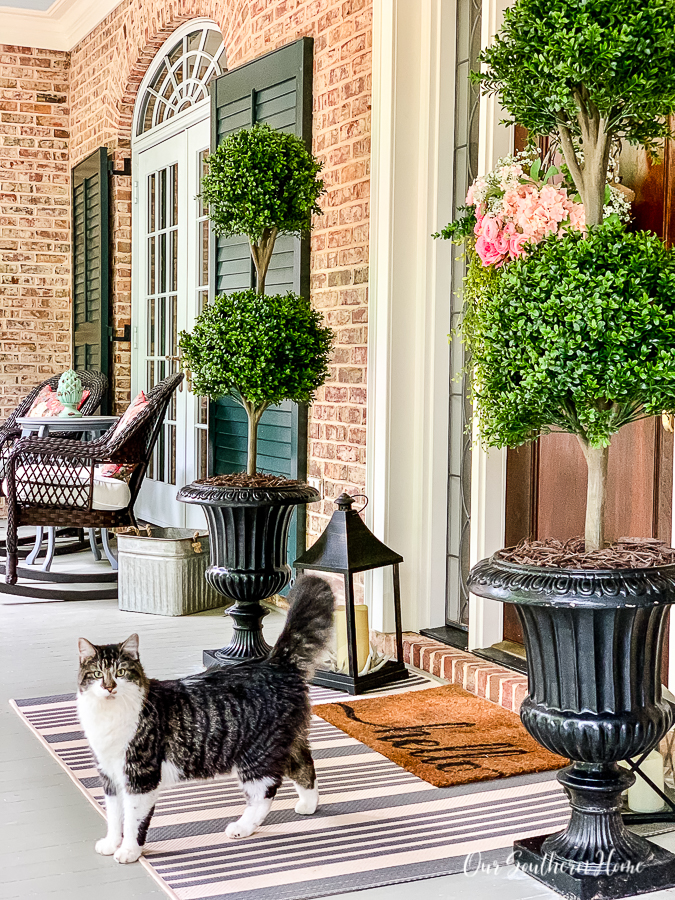 Nothing wrong with the old rug! I still love it, but It's been here for several years. It's fun to add something a bit different to give the space a new look. The new rug is a bit larger. I love that I now have 2 rugs to change out here for the entrance.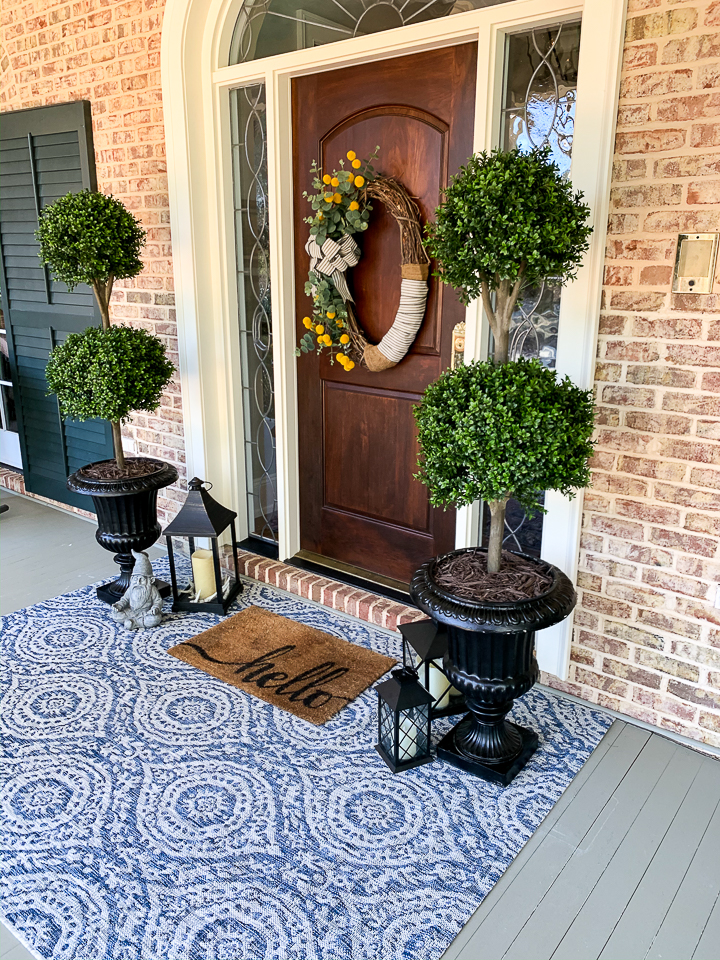 Boutique Rugs has 55% off on their rugs through 1/31/2020! My rug is 5'3″ x 7'7″ and the sale price is $61.92! That's a fabulous price. The rug is great quality.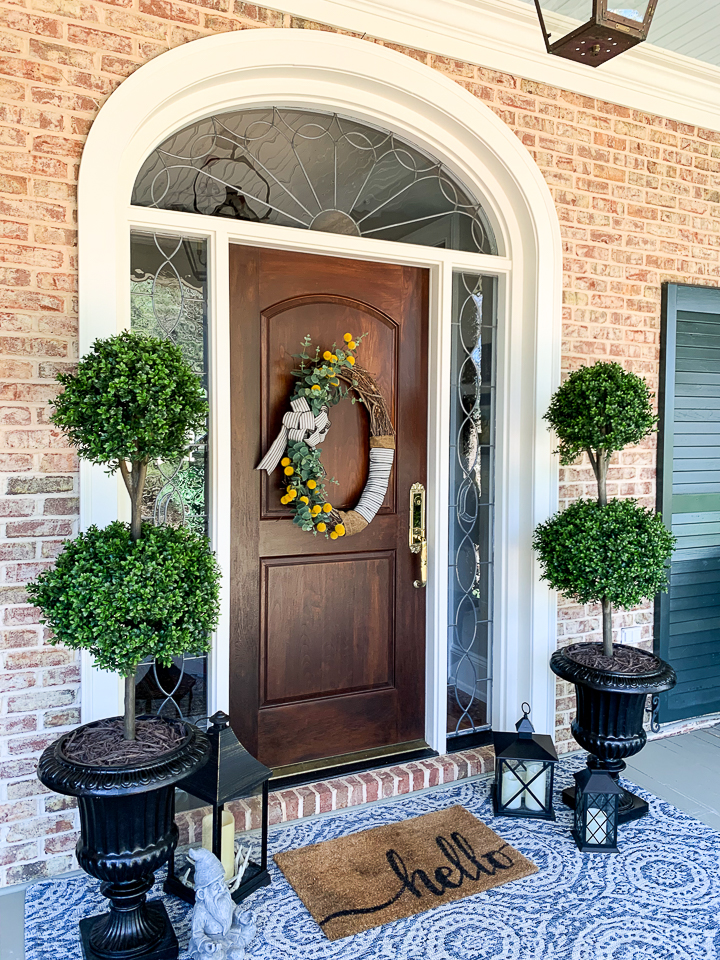 Boutique Rugs has a huge selection of rugs for inside and outside your home. They have so many styles, sizes and colors. I've got my eye on a new one for the master bedroom. Even without the sale, their prices are great.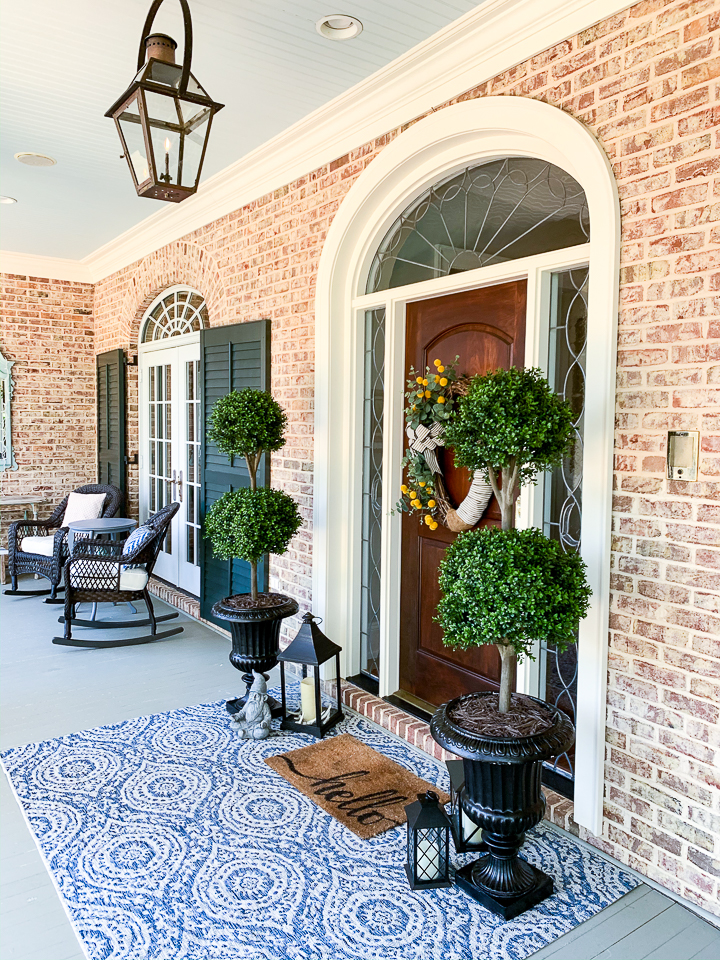 You can visit me on Instagram to see the video that I did to show up close detail of the texture and pattern HERE. It's under my story highlights.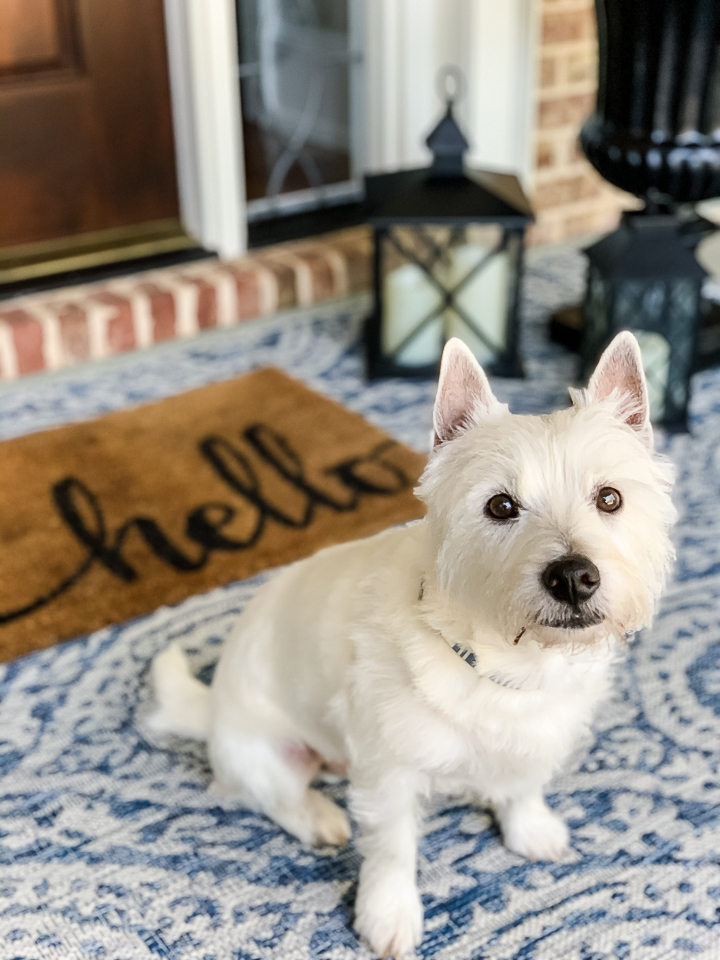 Bentley invites you to go check out their rugs. Let know if you see one that would look good in our home! Remember that the 55% off sale with free shipping ends on 1/31/20!
Yummy Soups to Warm the Soul!
Warm up for the holidays!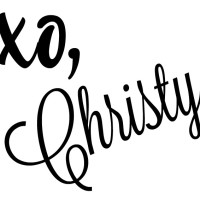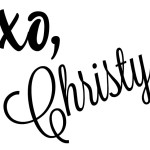 Buffer