Historic Southport Christmas Homes Part 2
Historic Southport Christmas homes part 2 is sure to warm your heart with the charm of the past as you join me on this walking tour.
Latest from OSH
Historic Southport Christmas Homes Part 2
To save time….it's a busy few days before Christmas! I am going to jump right in on Part 2. Be sure to read Part 1 with the nighttime tour as well as the backstory!
If you like videos, here is a 1-minute video tour that I did on Instagram and TikTok.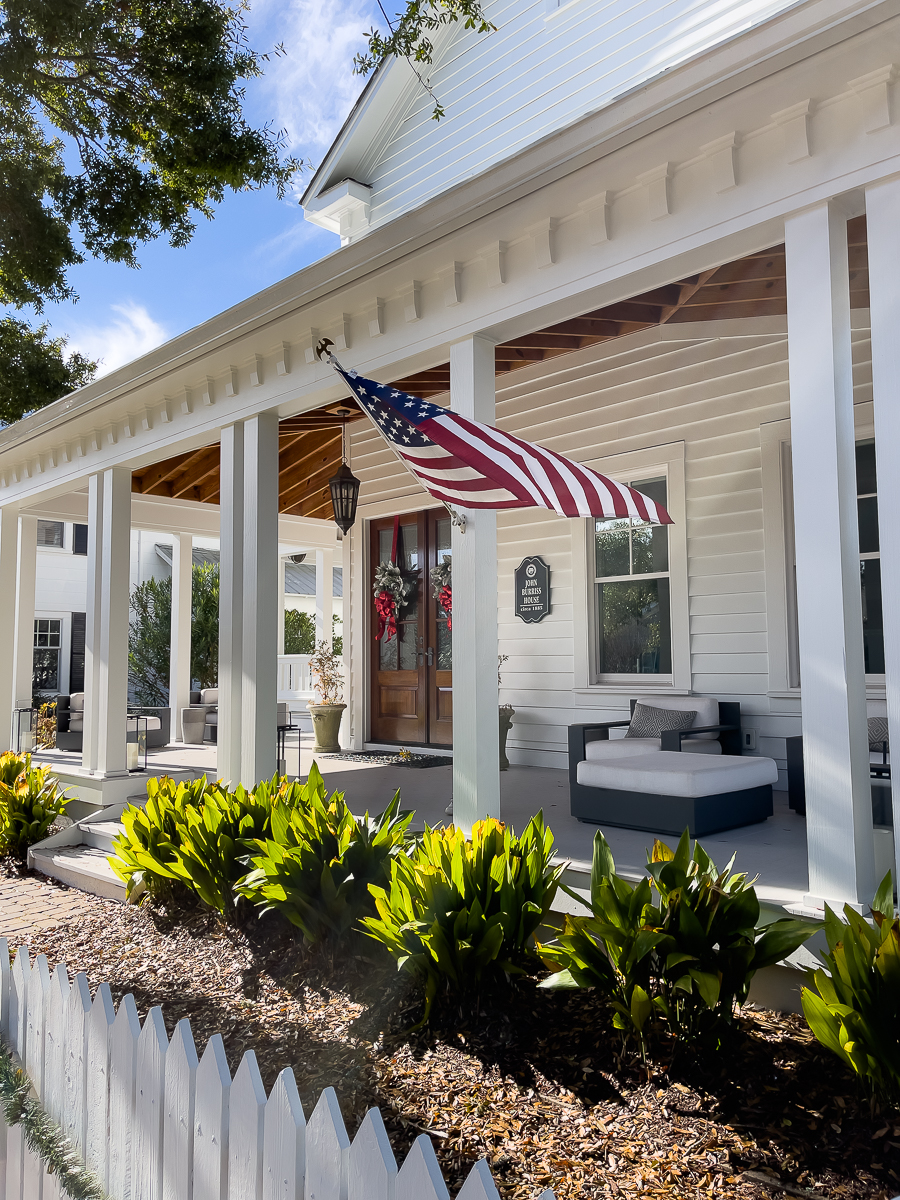 I adore the American flag flying proudly from many of the homes.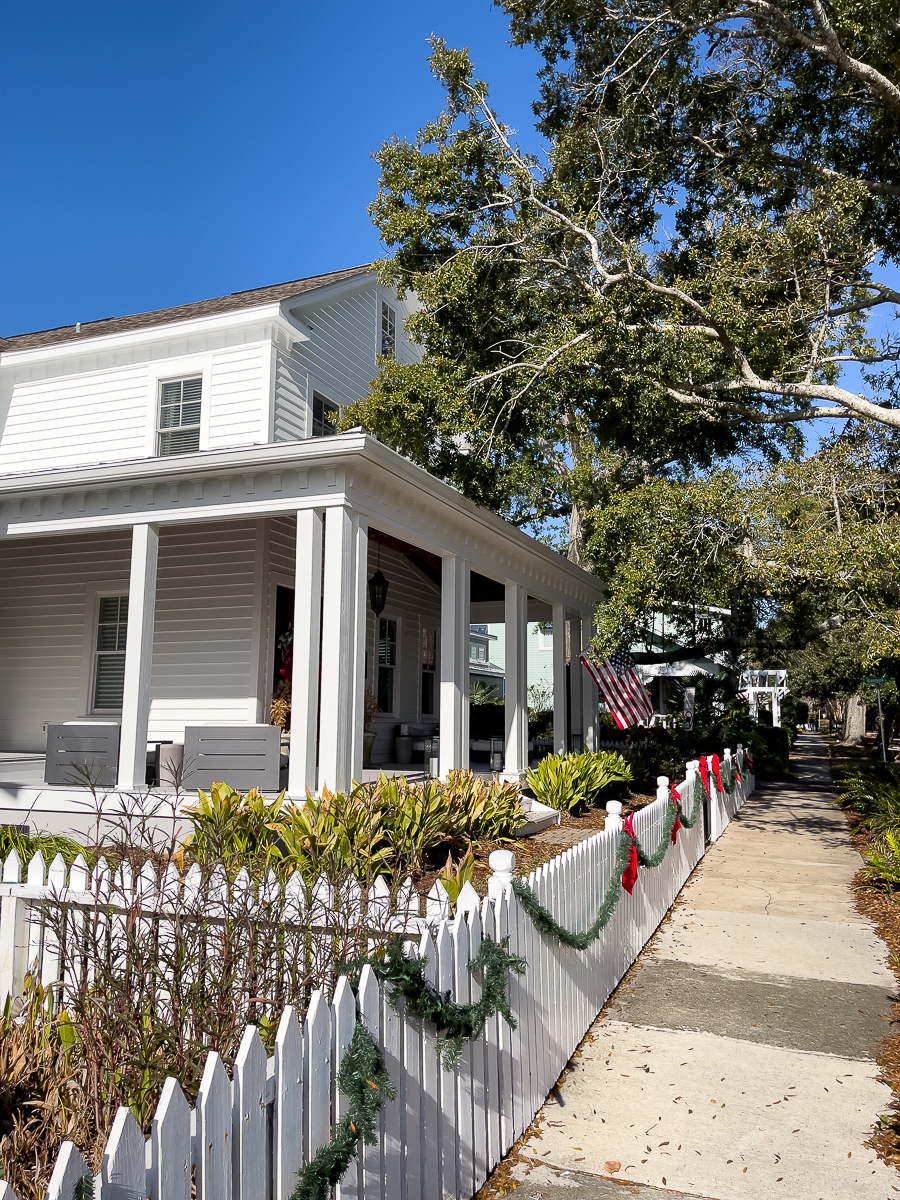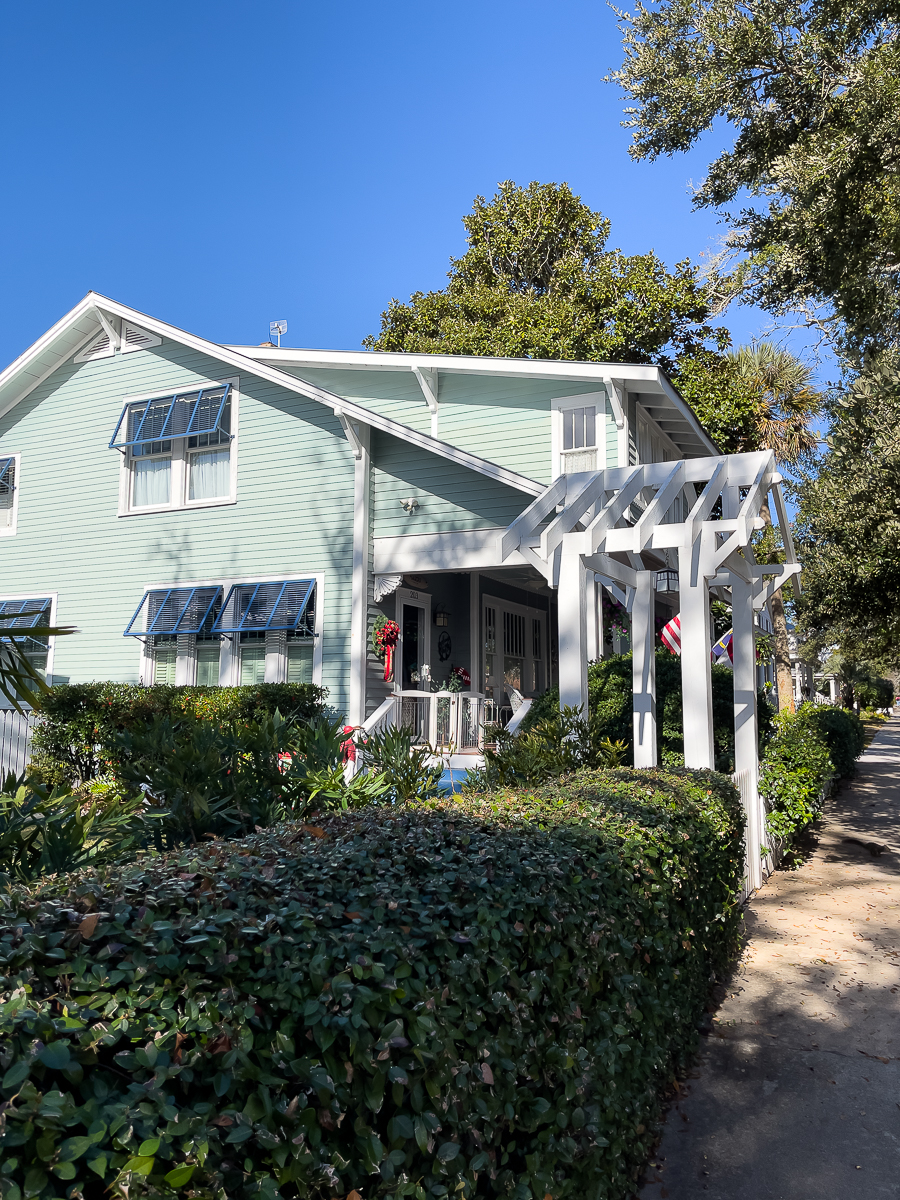 So many pretty architectural details on this lovely historic home.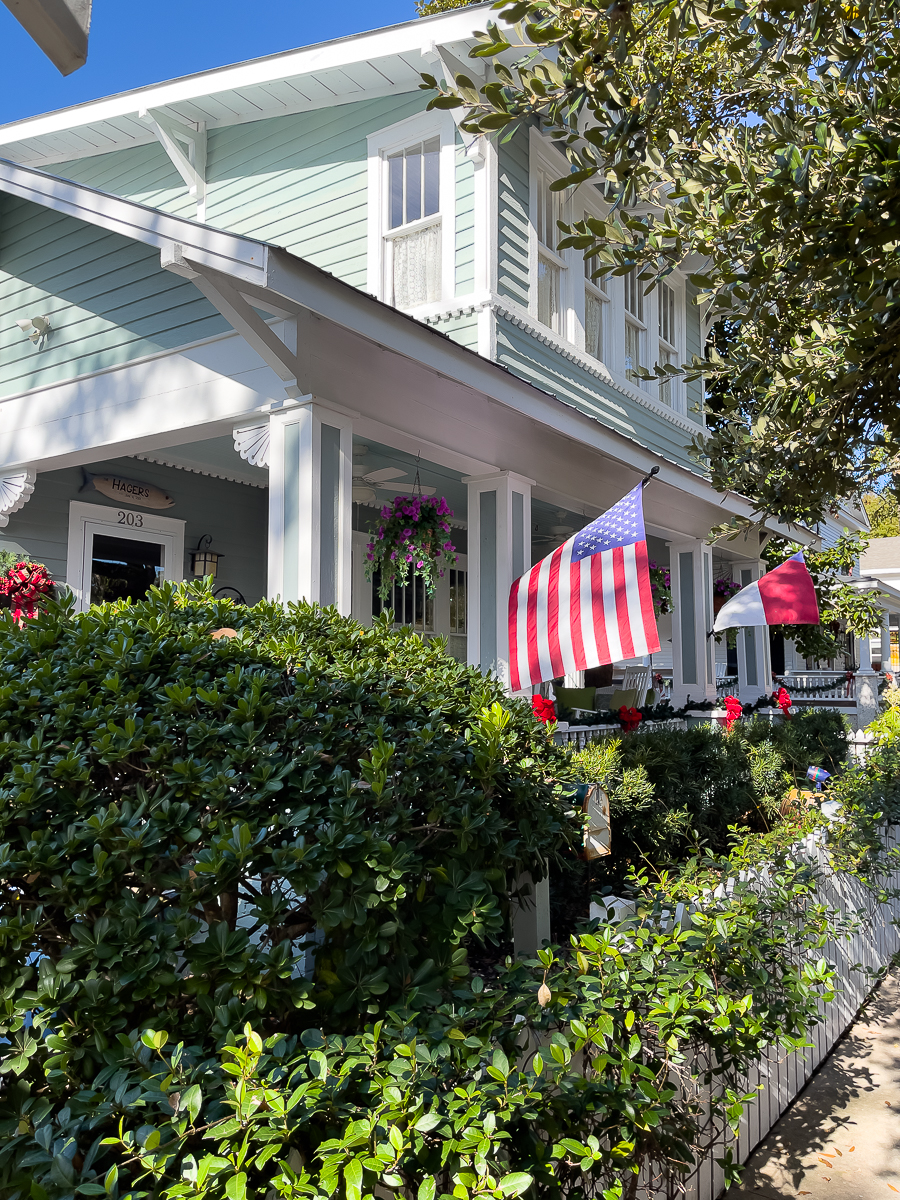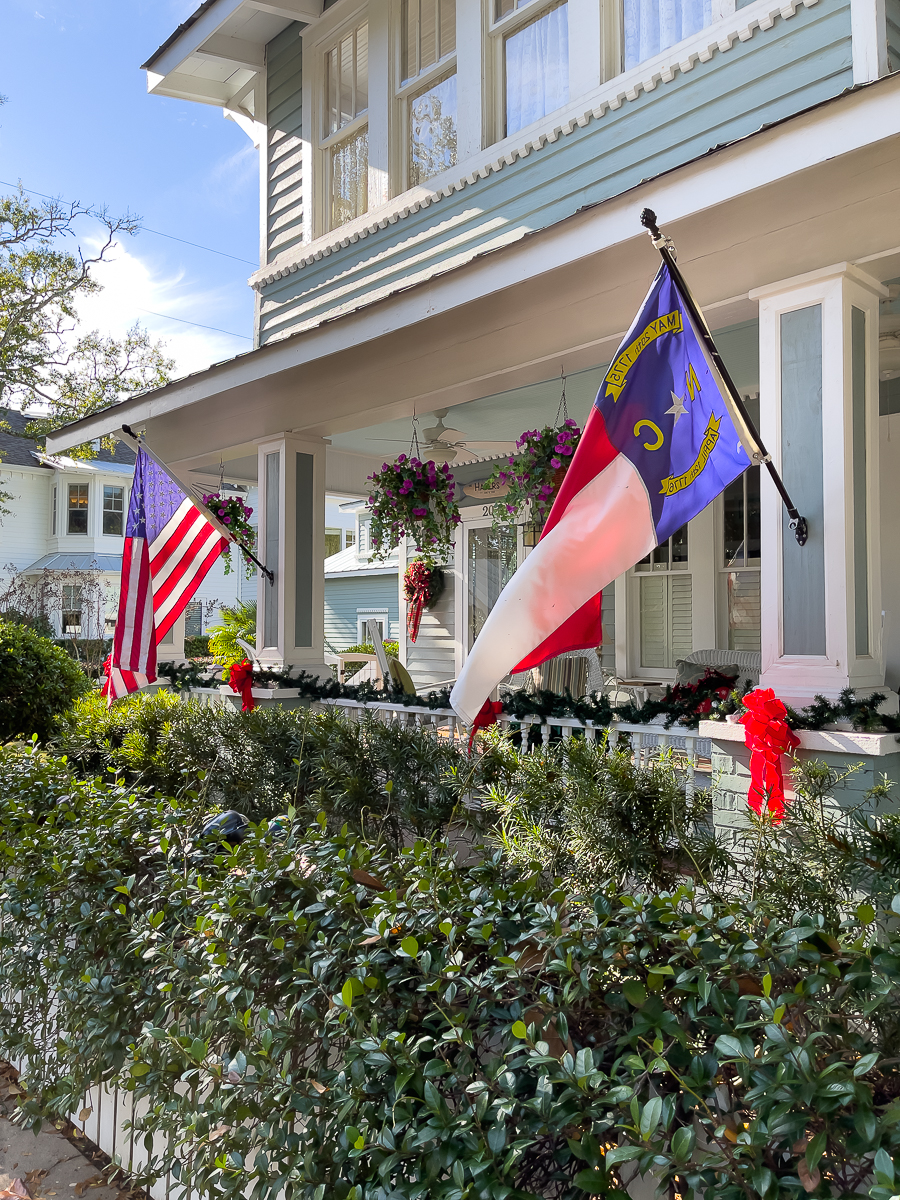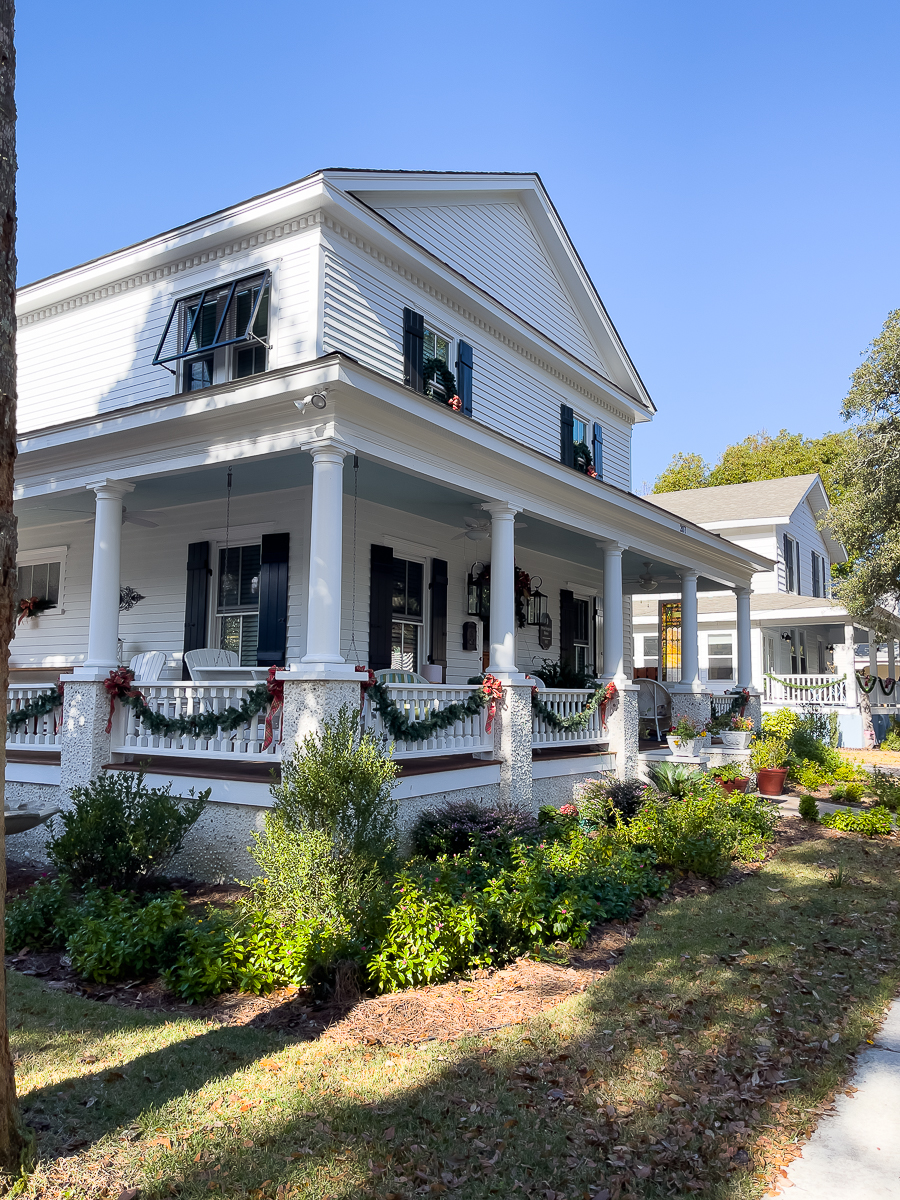 This home looks like it should be the star of a Hallmark Christmas movie.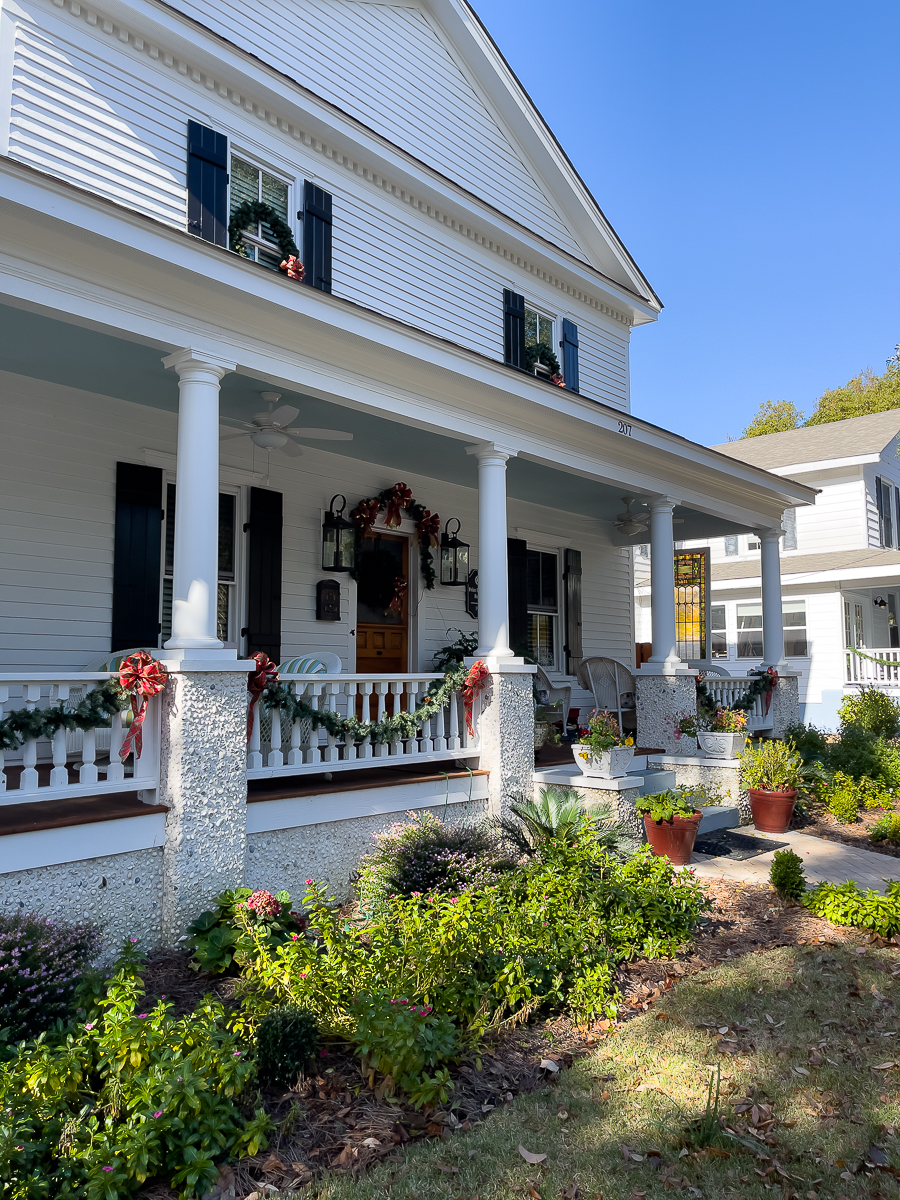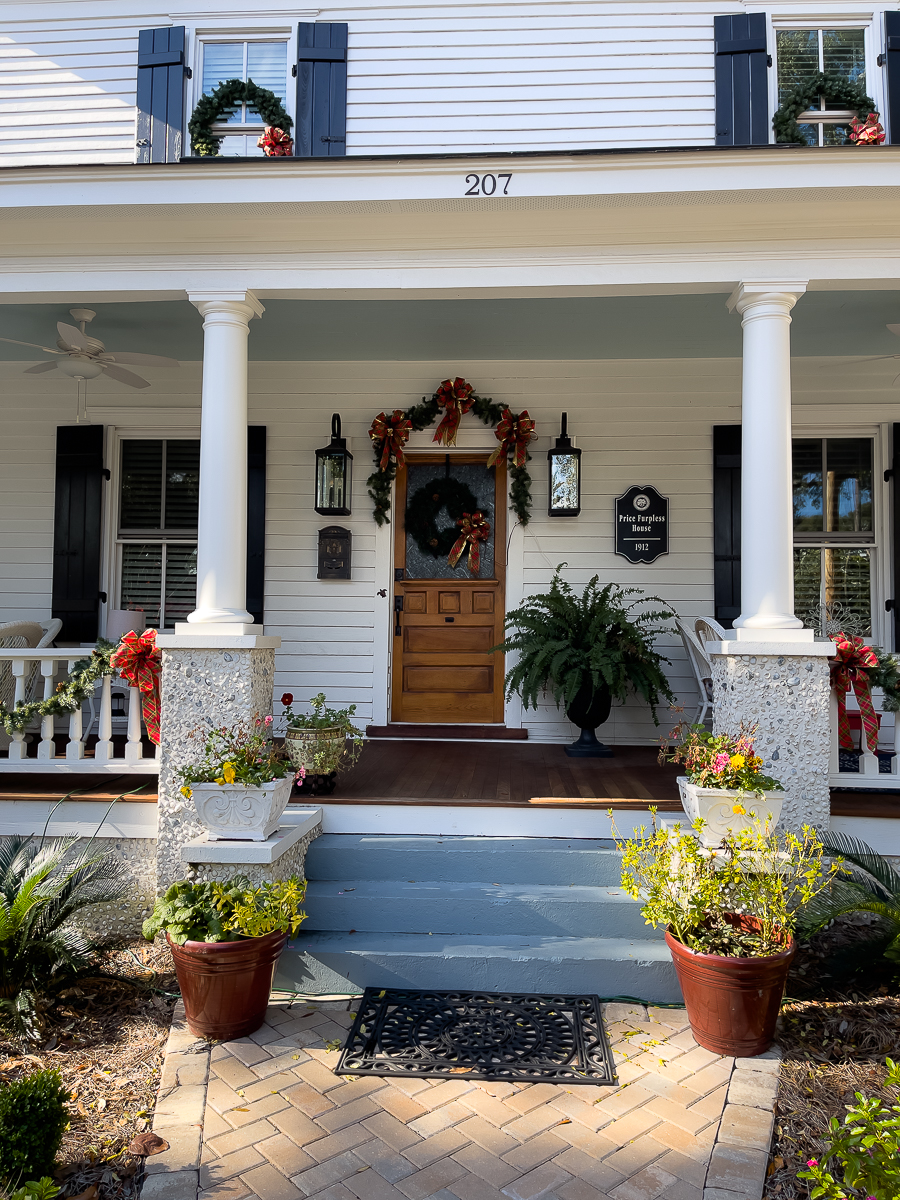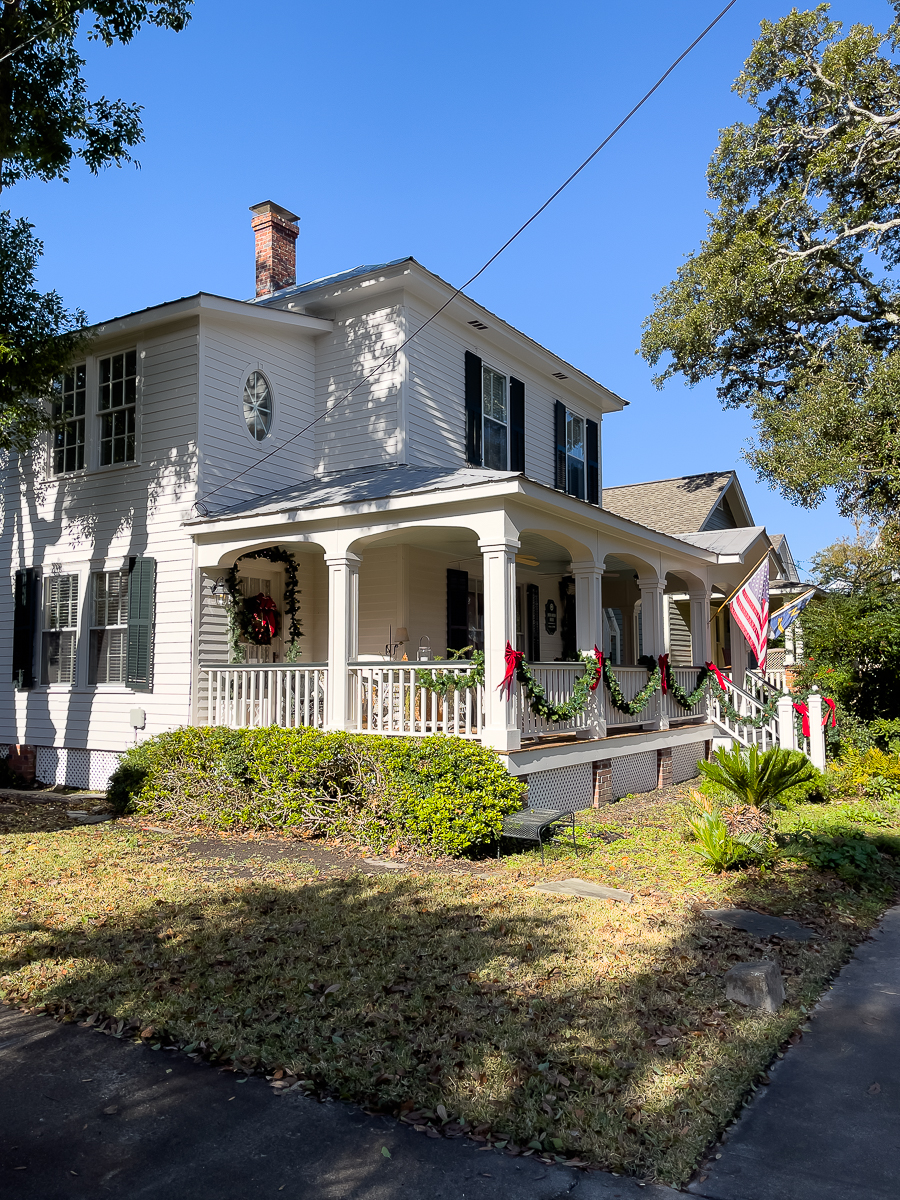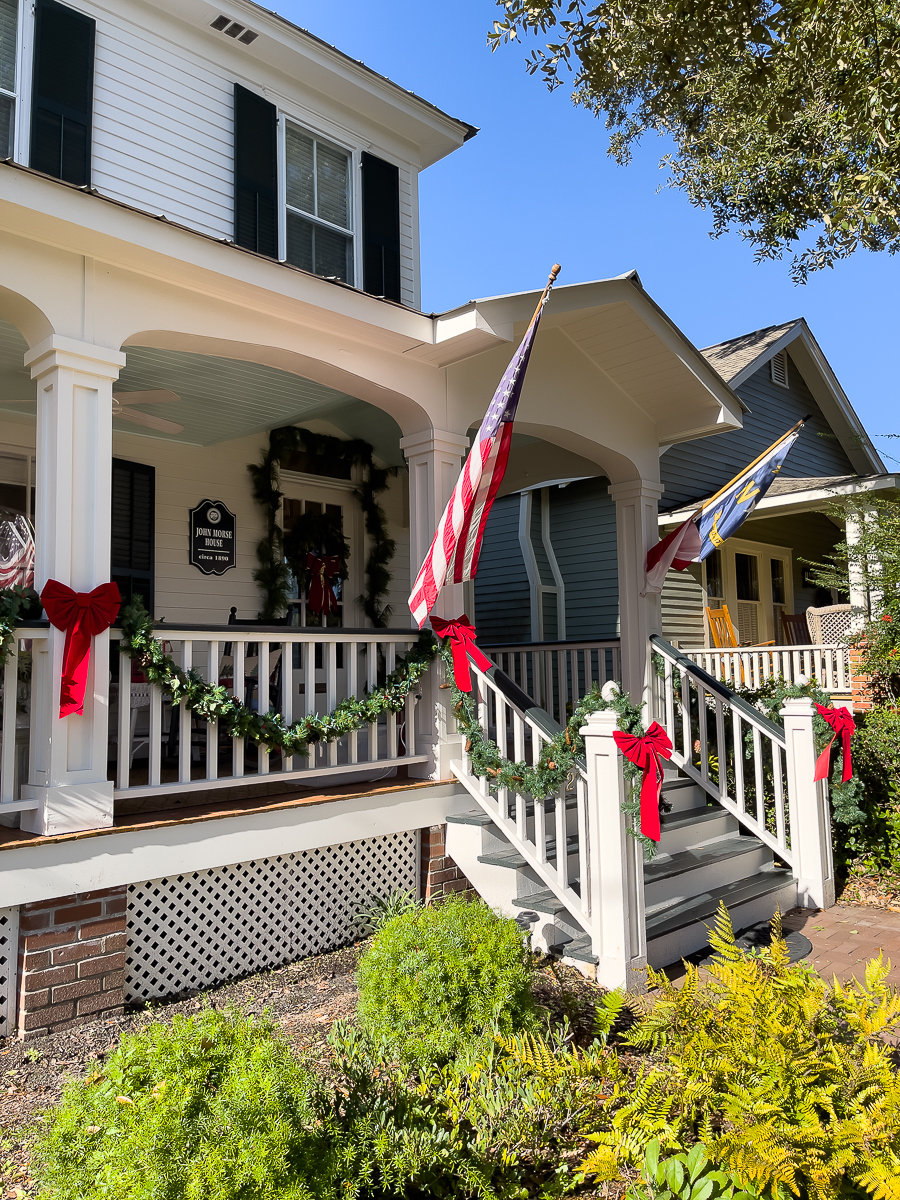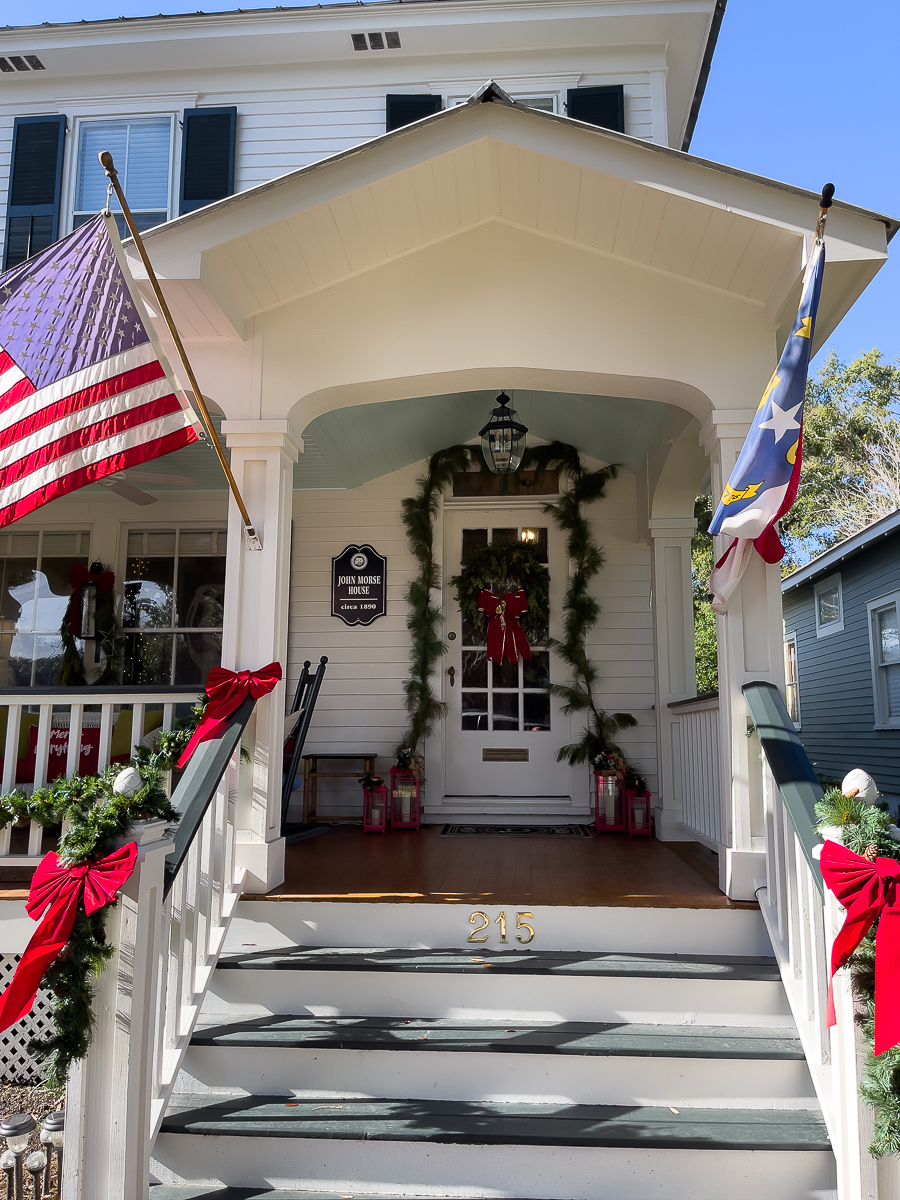 I've always loved glass front doors.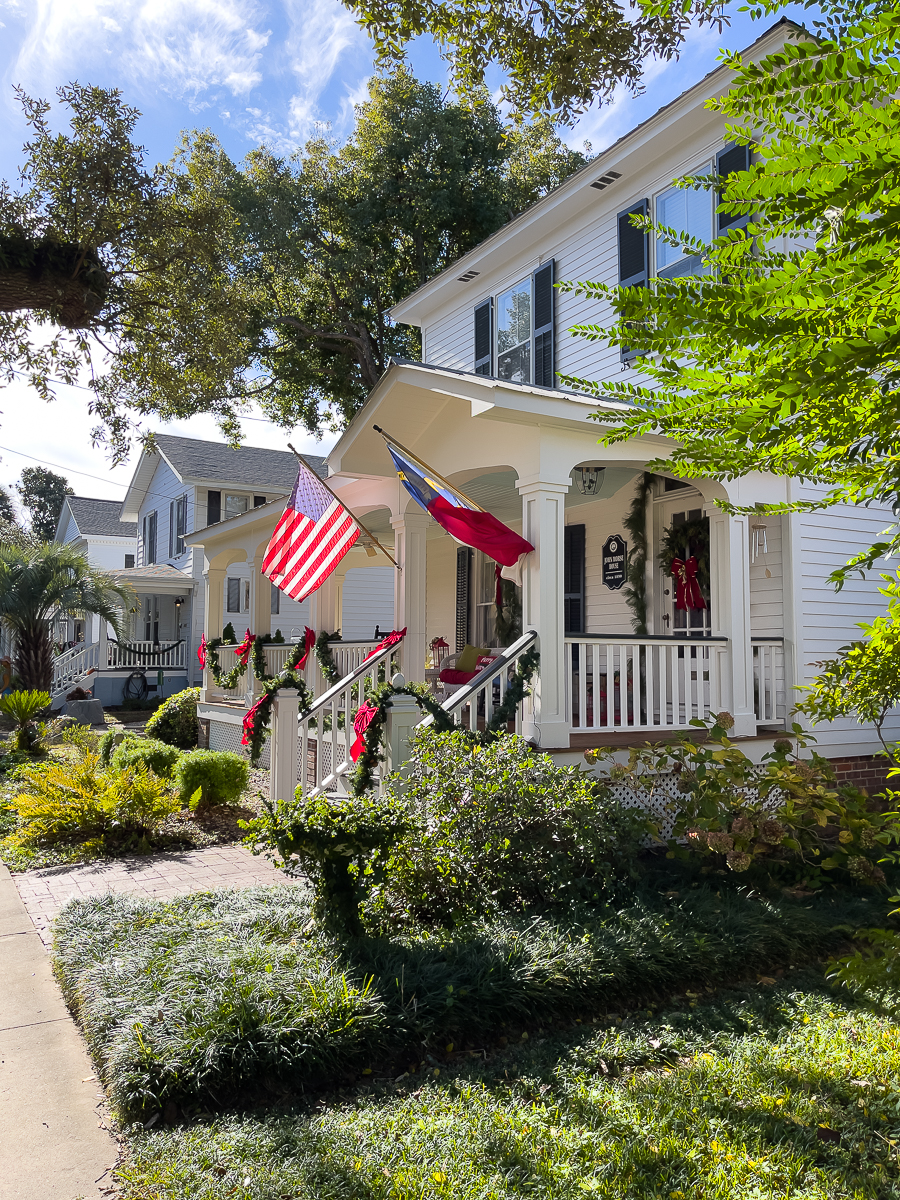 There are many streets with sidewalks so you can stroll up close.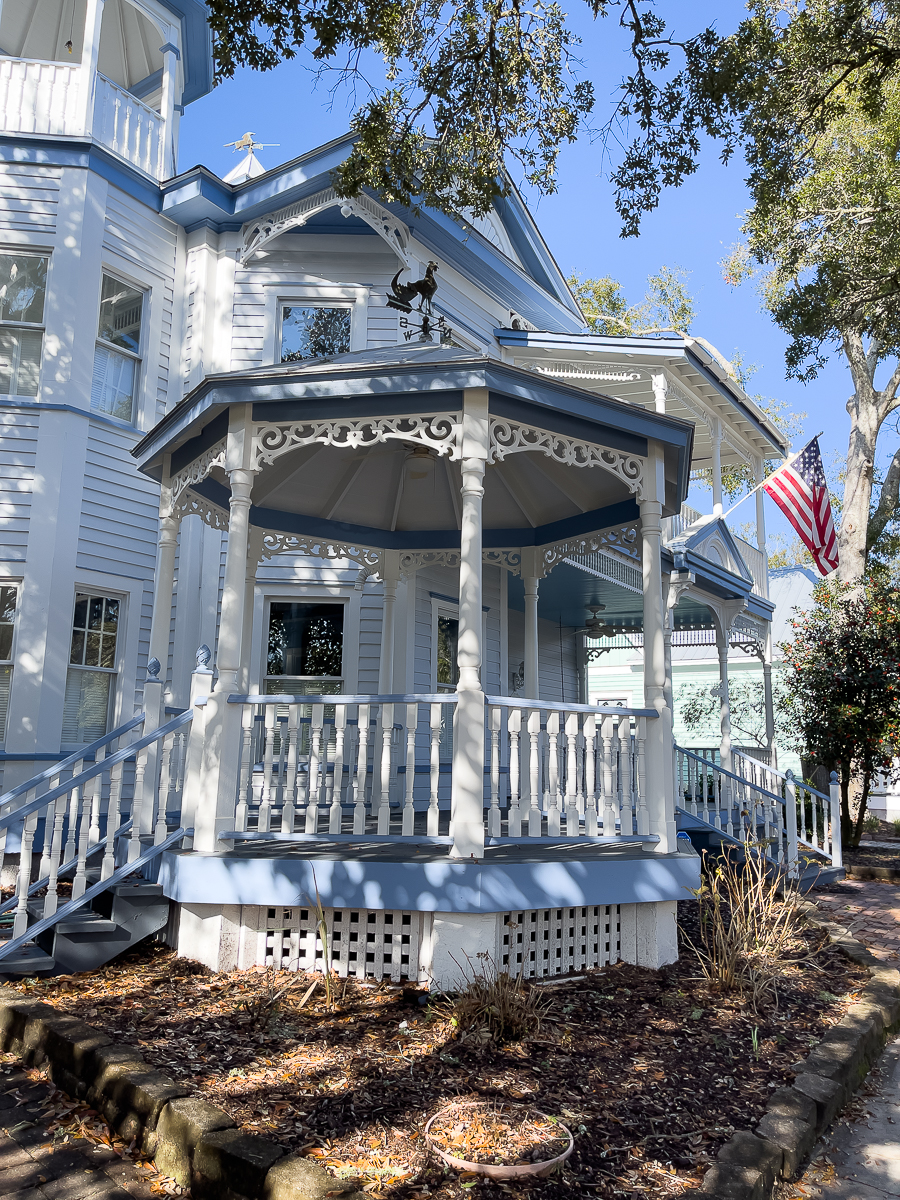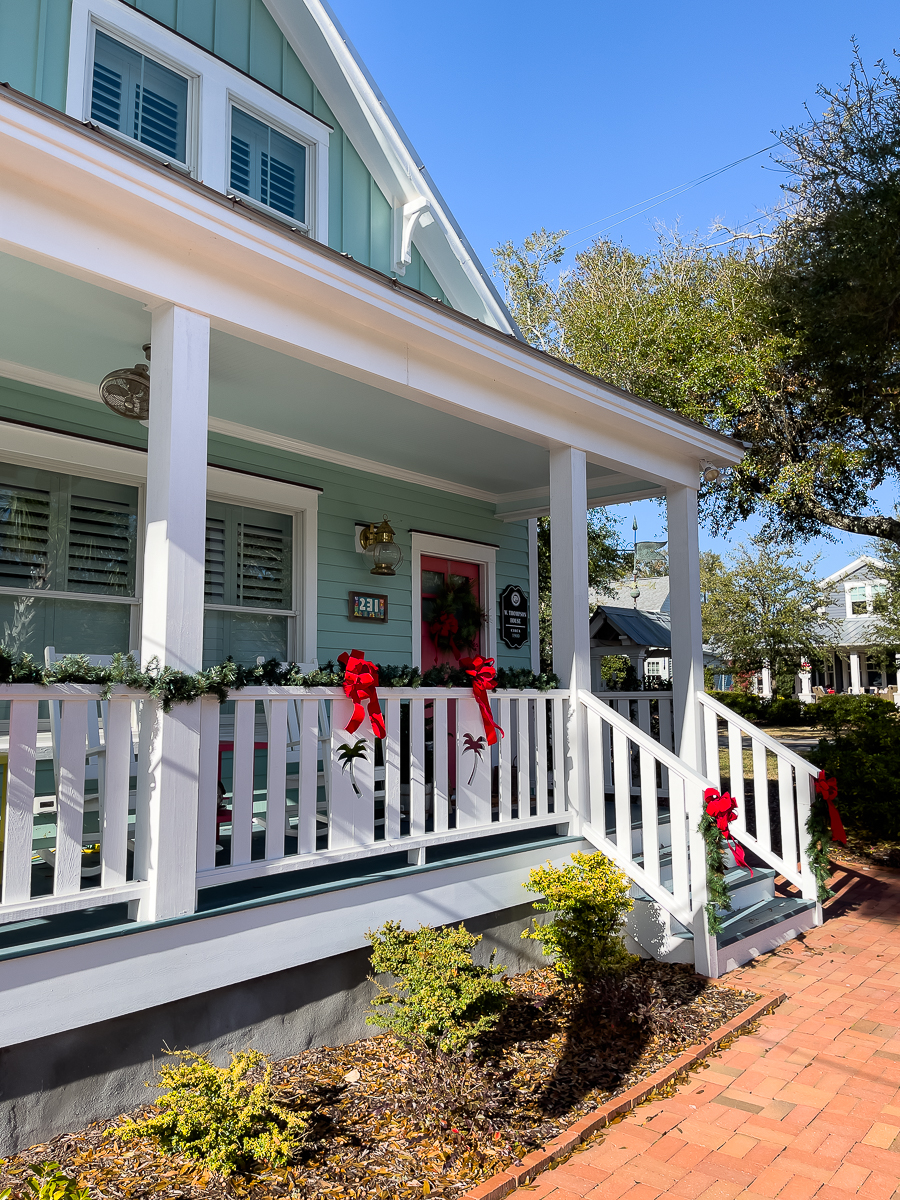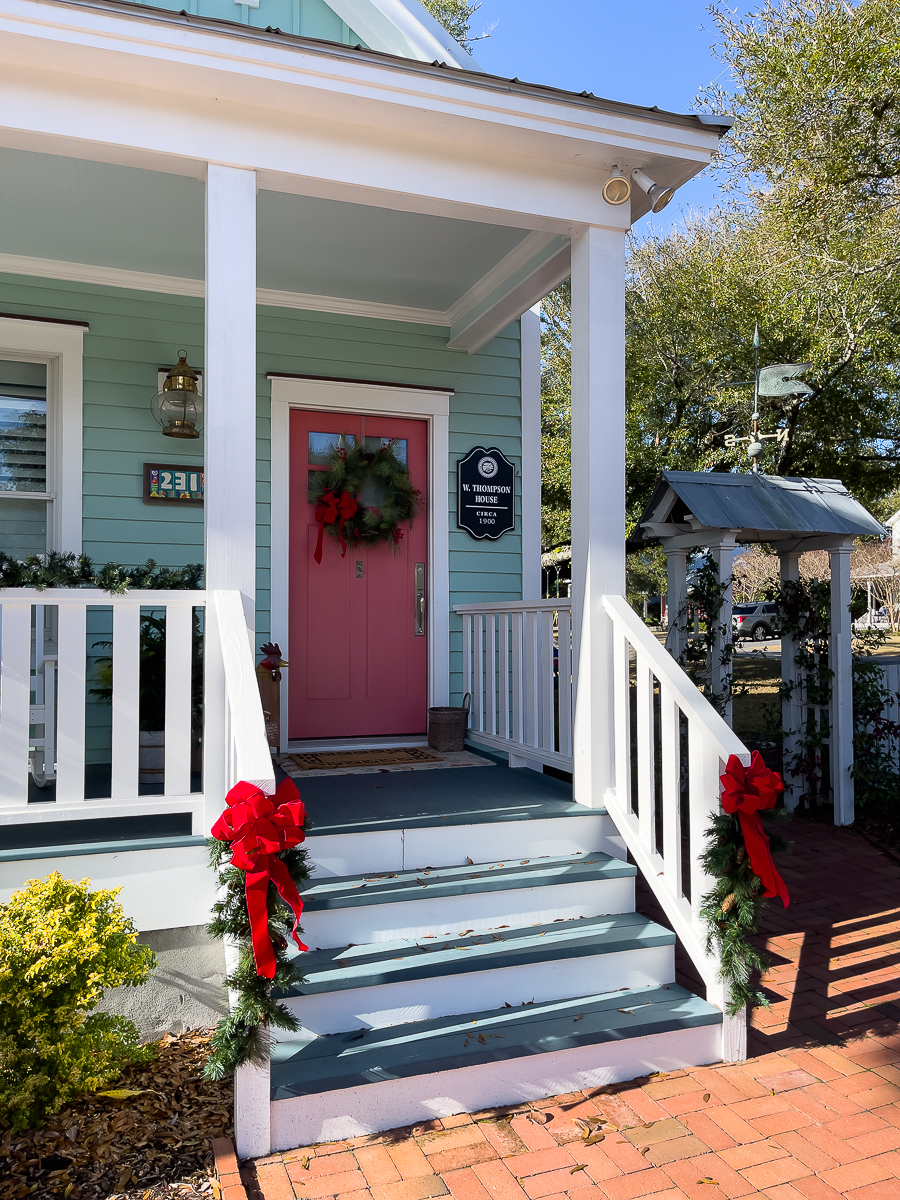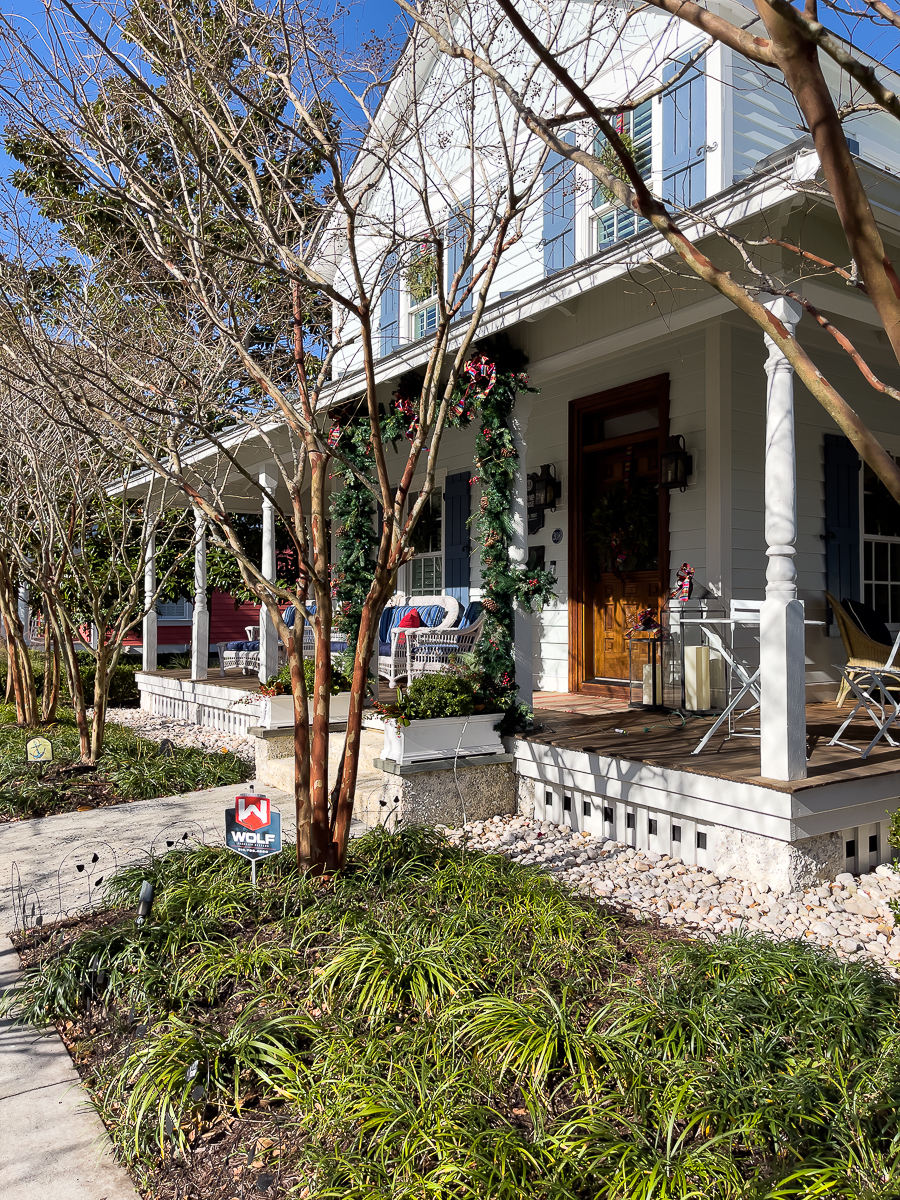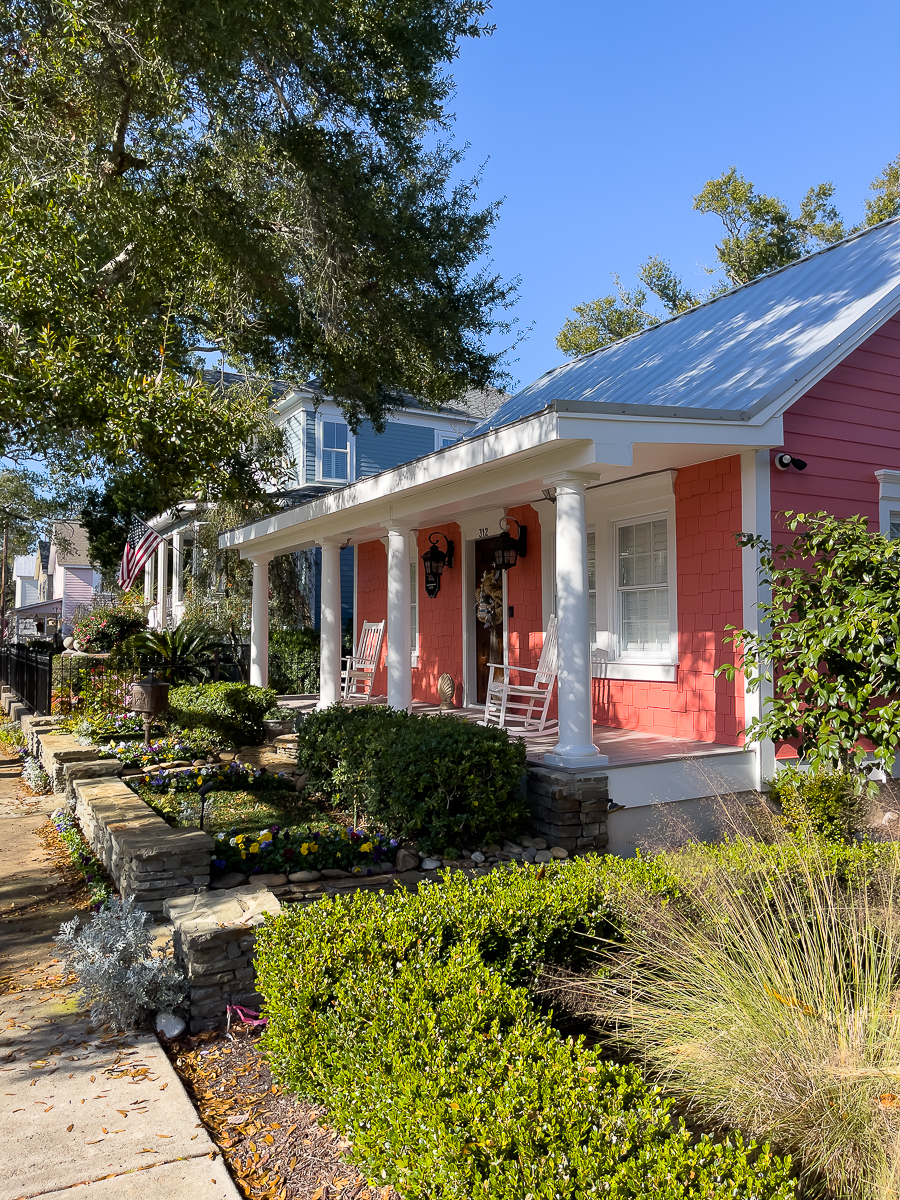 A few houses were not really decorated for Christmas, but so pretty! This salmon-colored house has been a favorite for years. It looks rather small from the front but goes back rather deep. I assume it has been added onto through the years.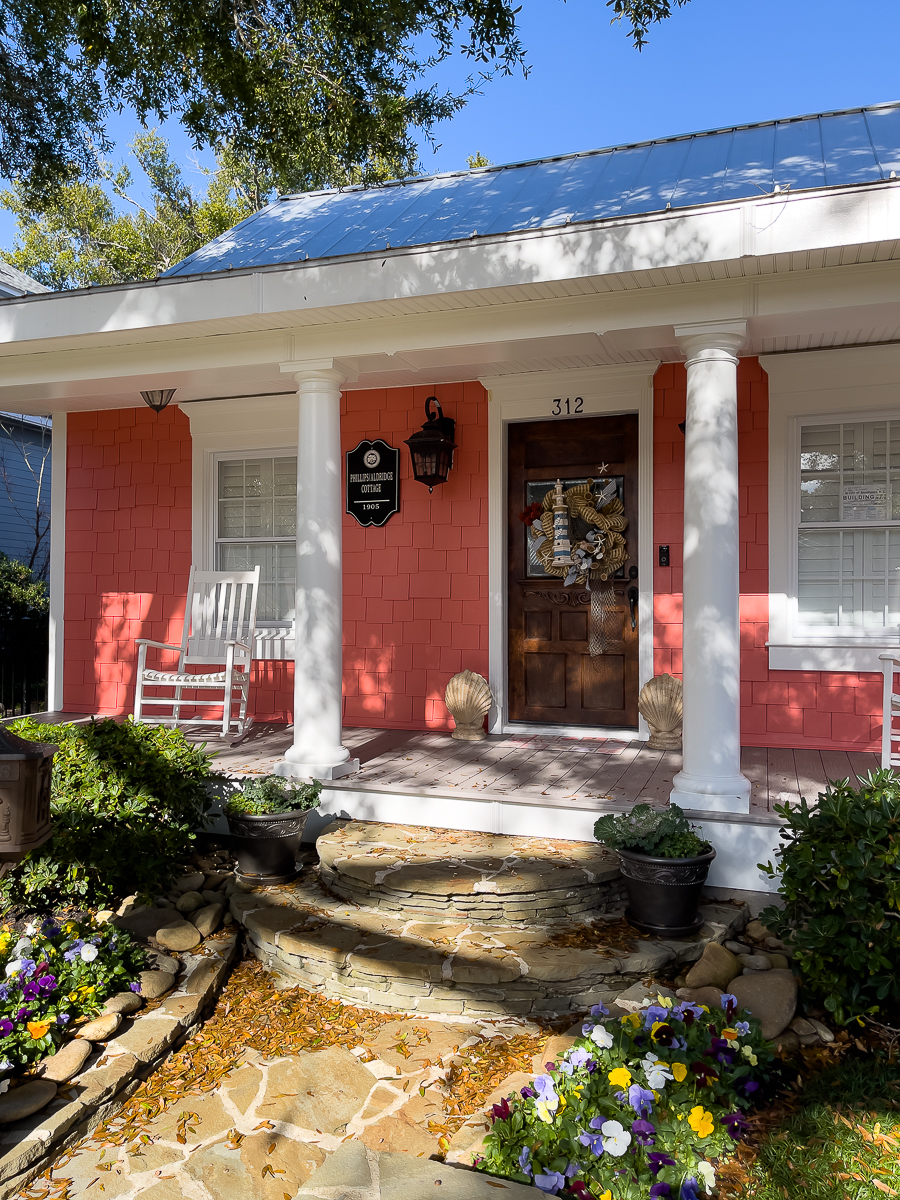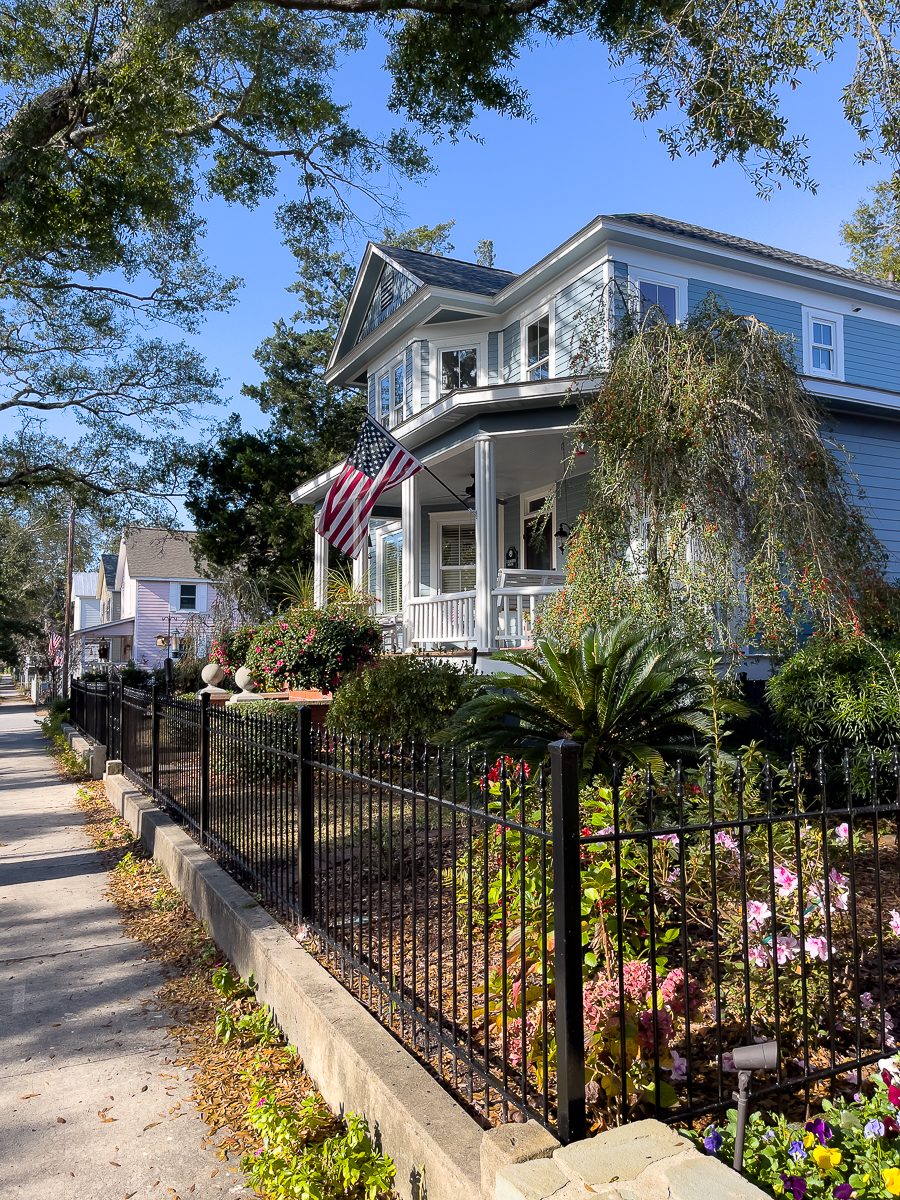 Many of the yards are just as beautiful as the home itself.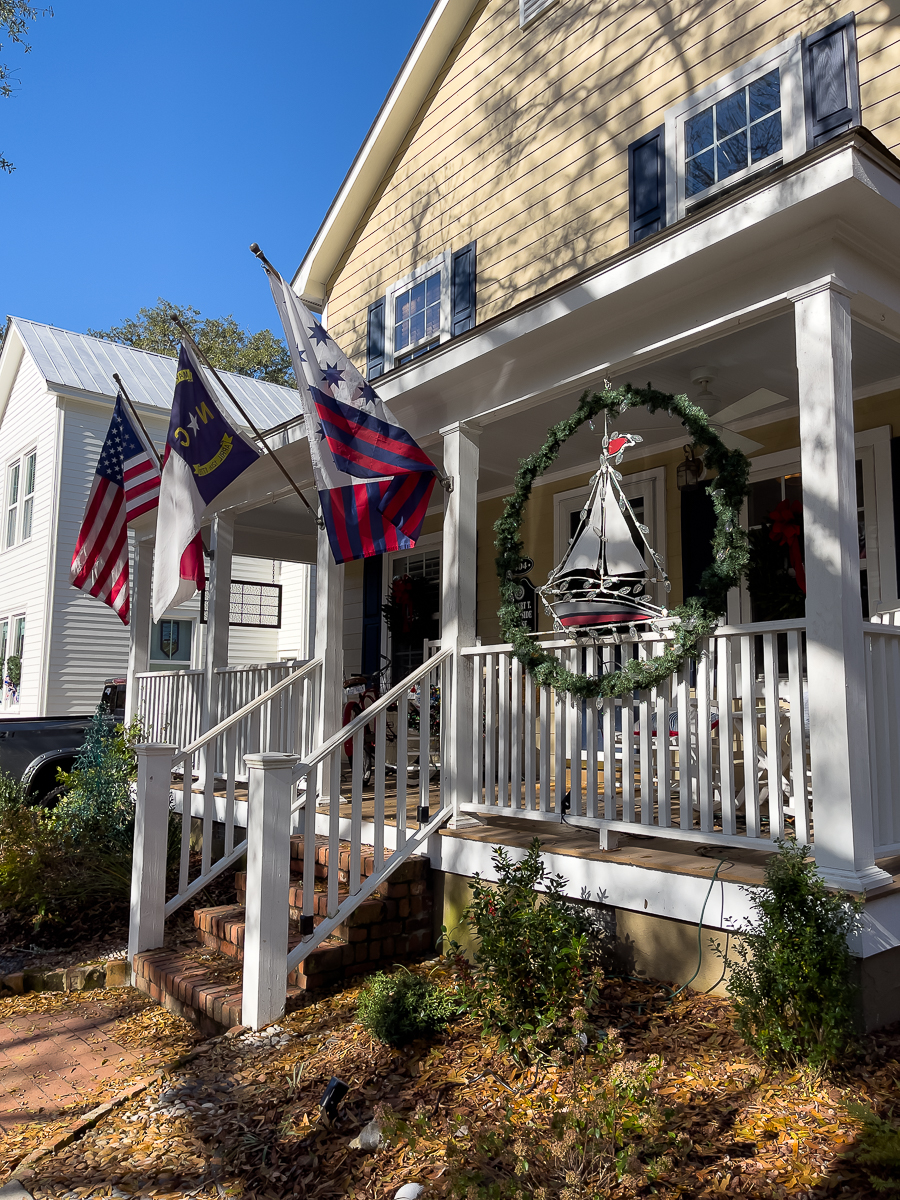 This creative wreath really caught my eye.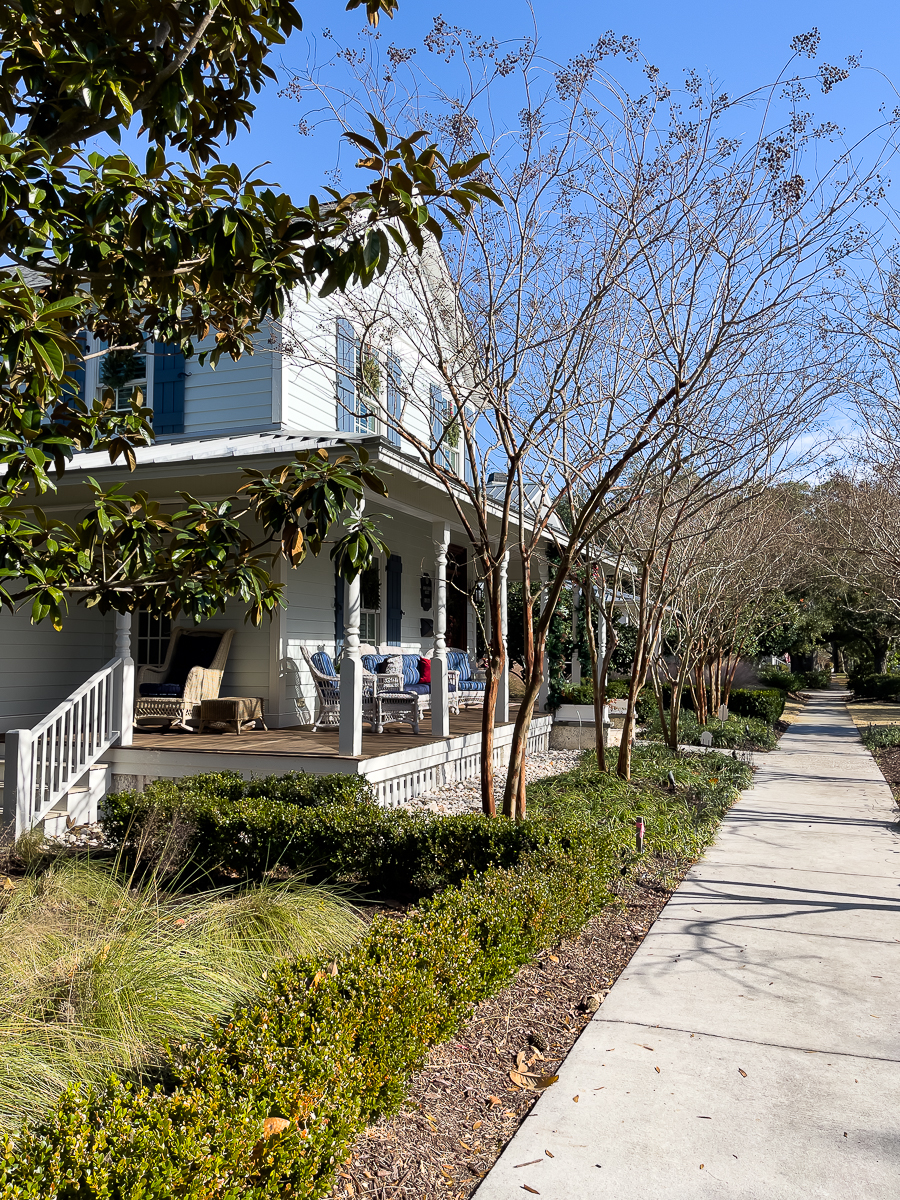 Such an inviting front porch ready for a book and cup of coffee!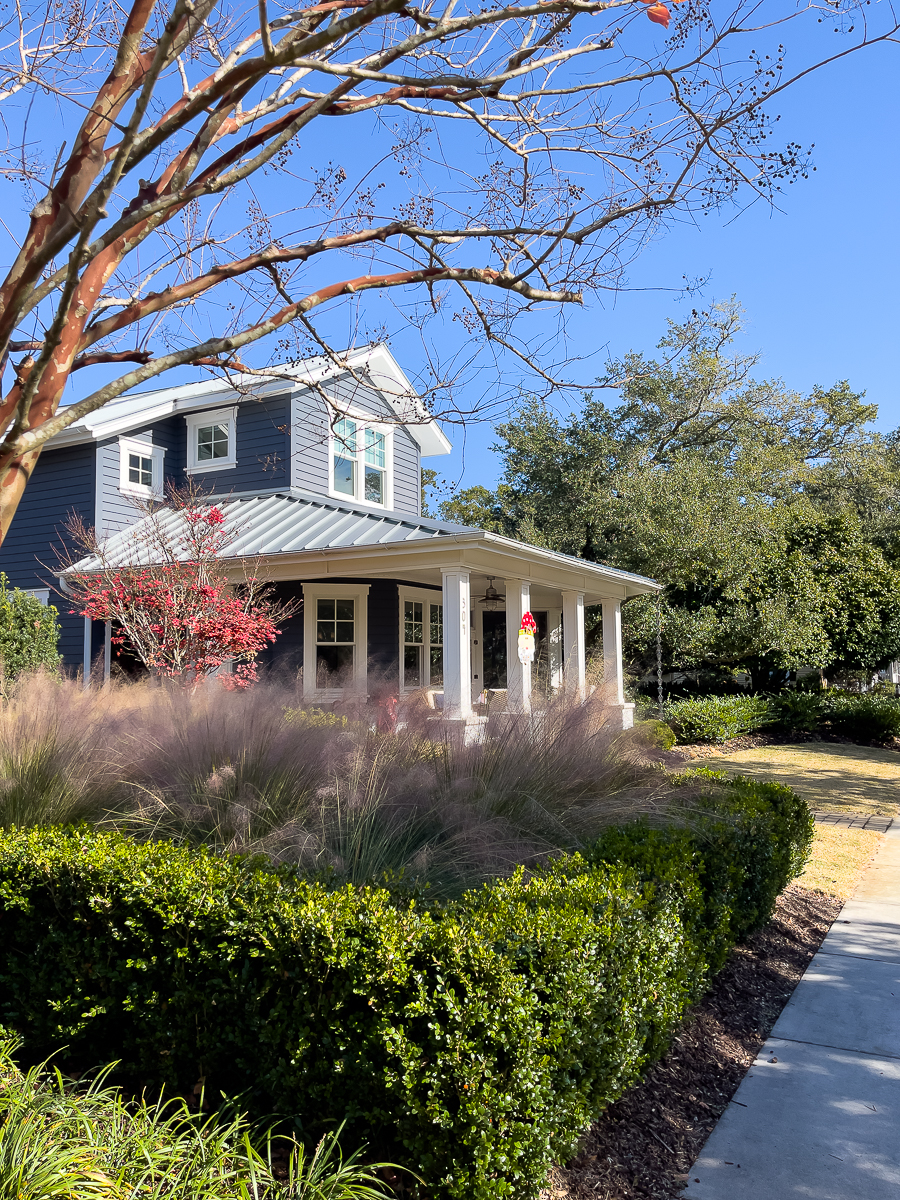 This home is another of my favorites. The dark gray is unique and striking. The large yard is landscaped beautifully!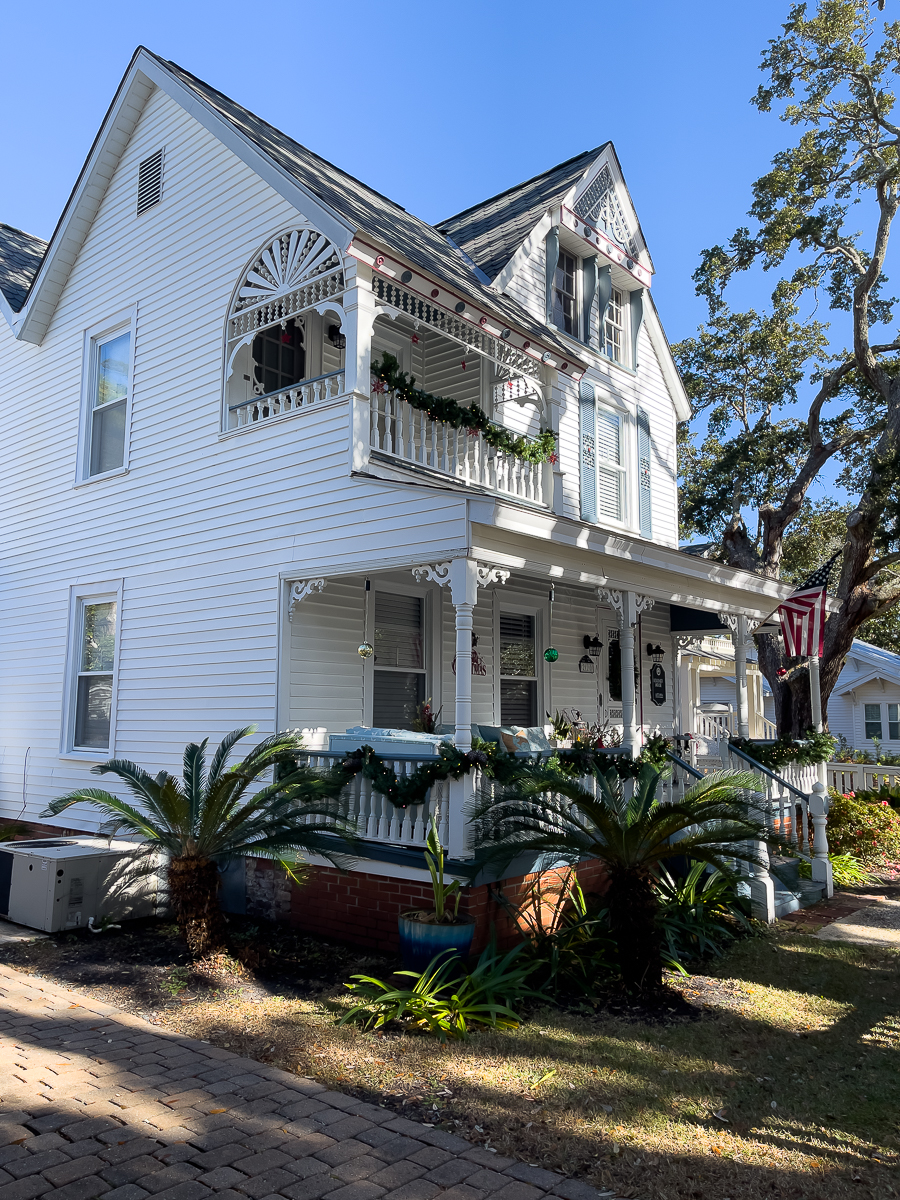 Part 3 will be live tomorrow!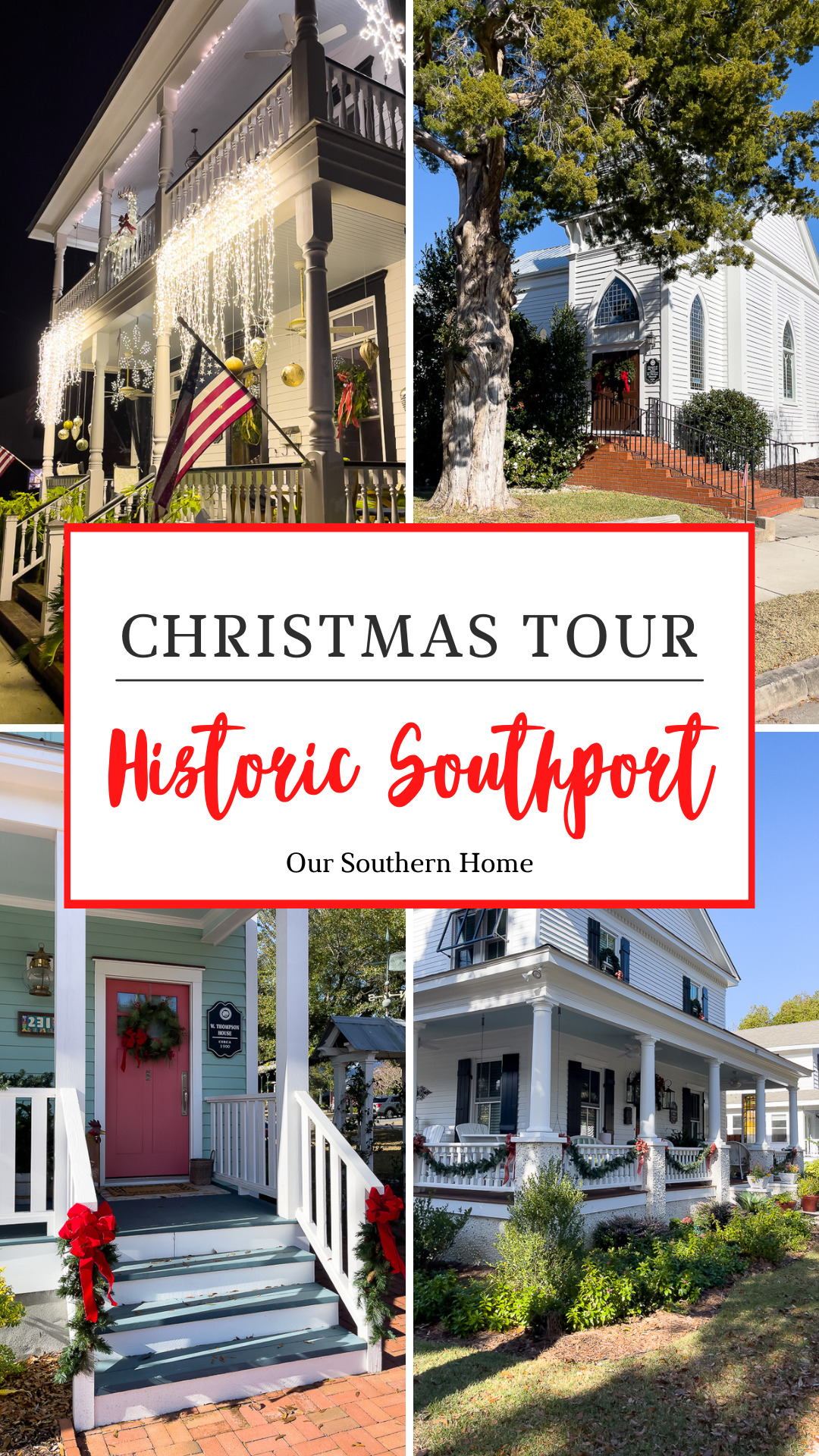 You May Also Like
Buffer