Historic Southport Christmas Homes Part 3
Historic Southport Christmas homes part 3 is sure to warm your heart with the charm of the past as you join me on this walking tour.
Latest from OSH
Historic Southport Christmas Homes Part 3
To save time….it's a busy few days before Christmas! I am going to jump right in on Part 3. Be sure to read Part 1 with the nighttime tour as well as the backstory! Here is Part 2.
If you like videos, here is a 1-minute video tour that I did on Instagram and TikTok.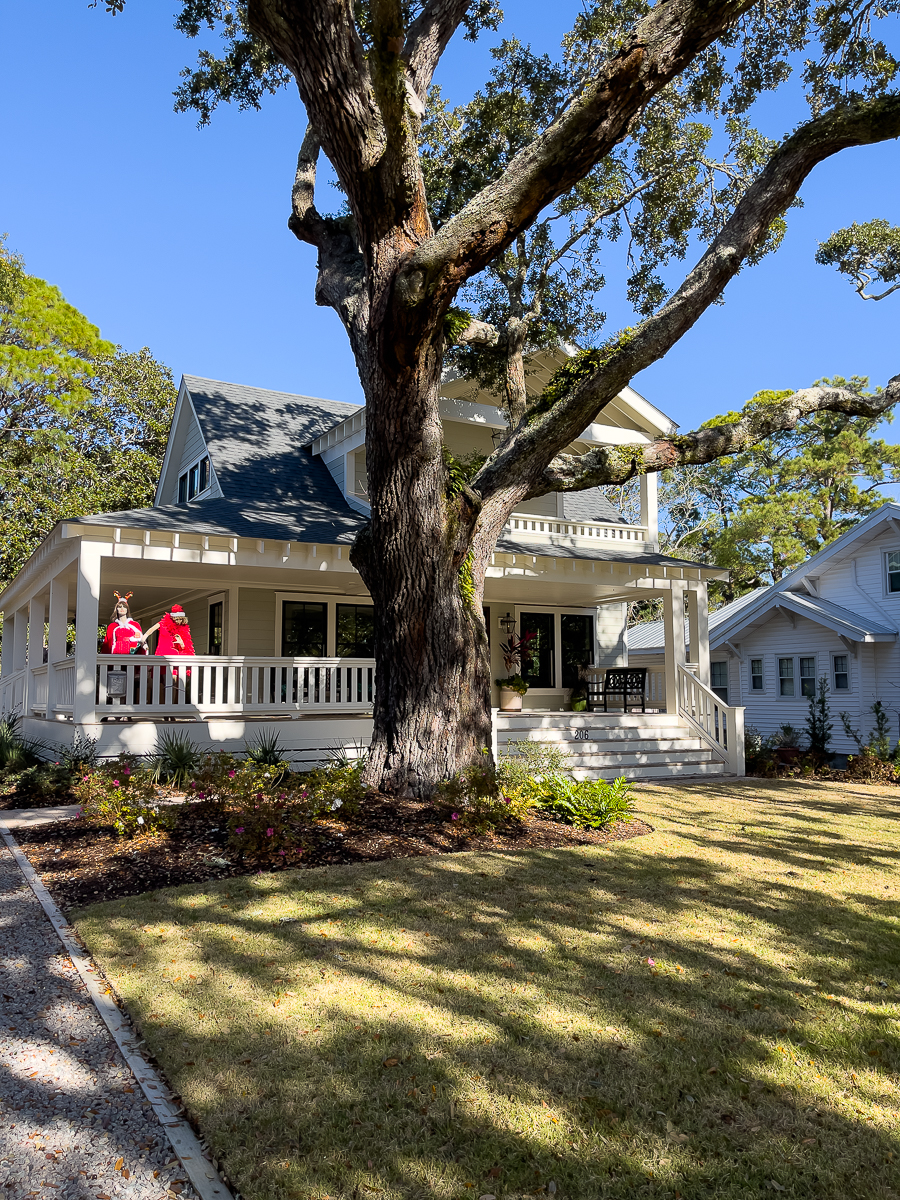 Do you notice the whimsical mannequins?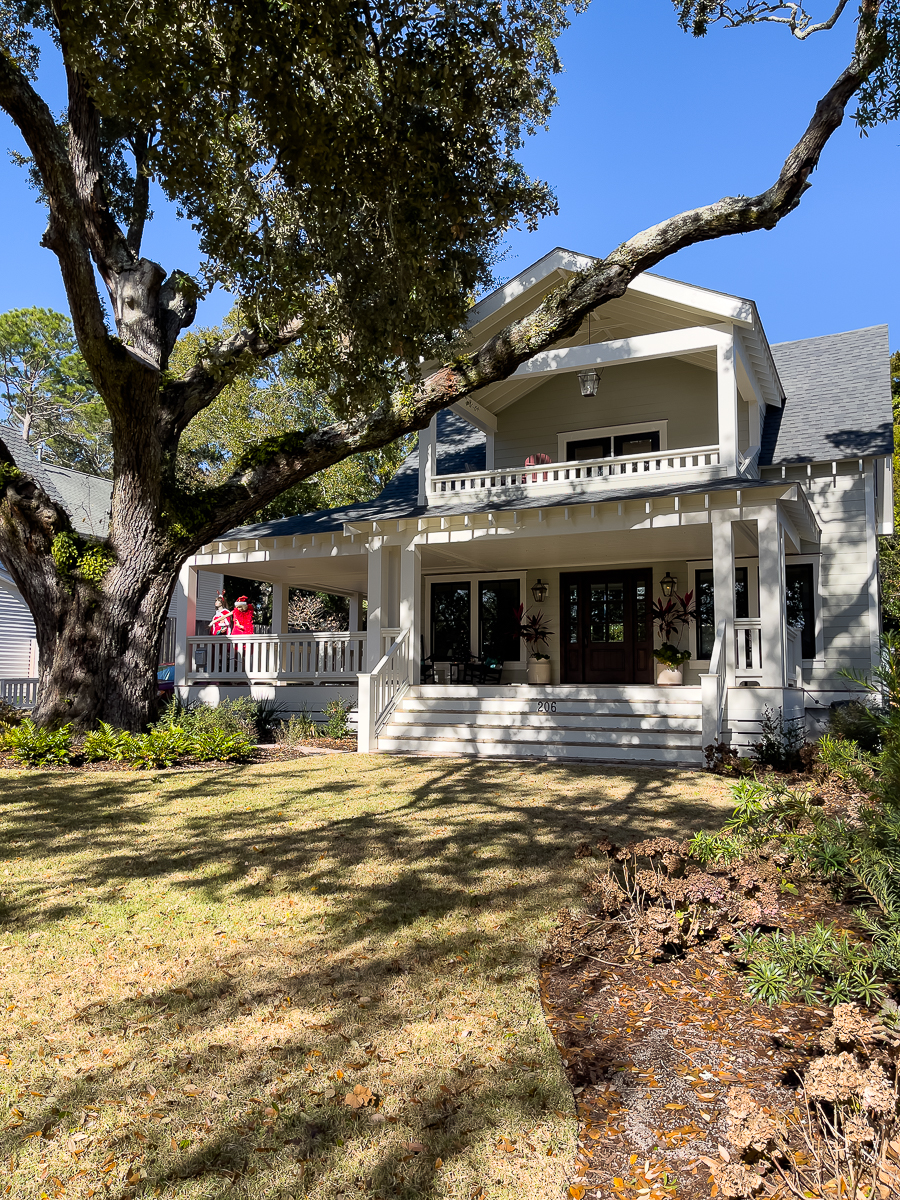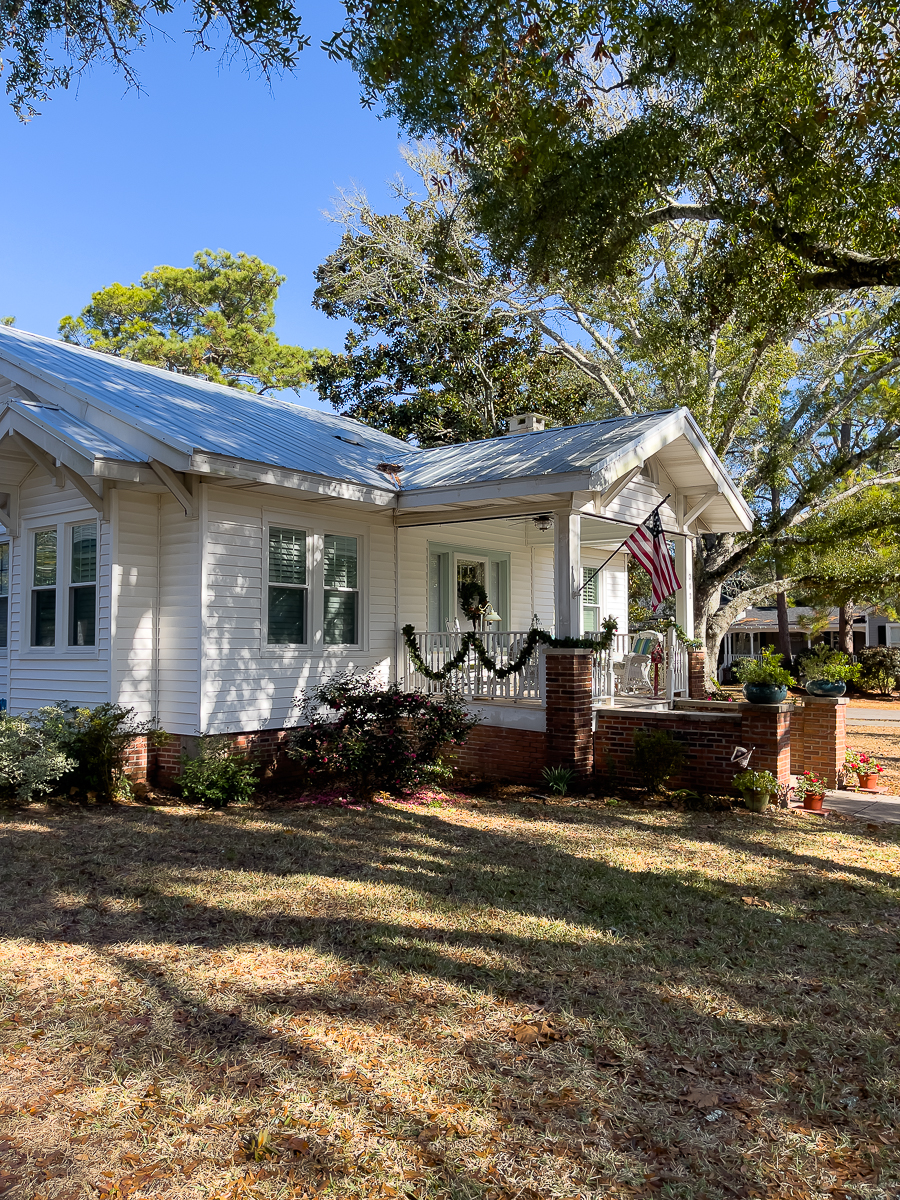 This home is just so charming and inviting.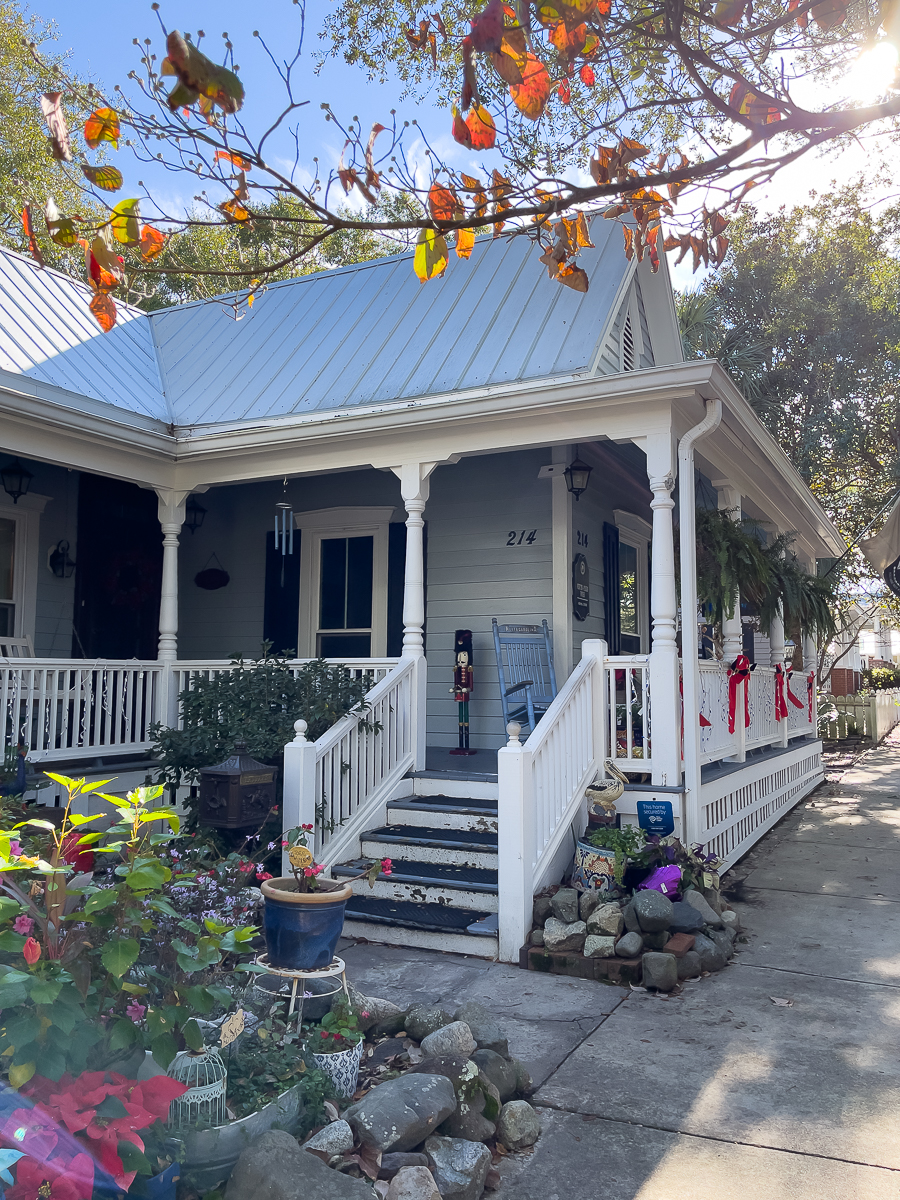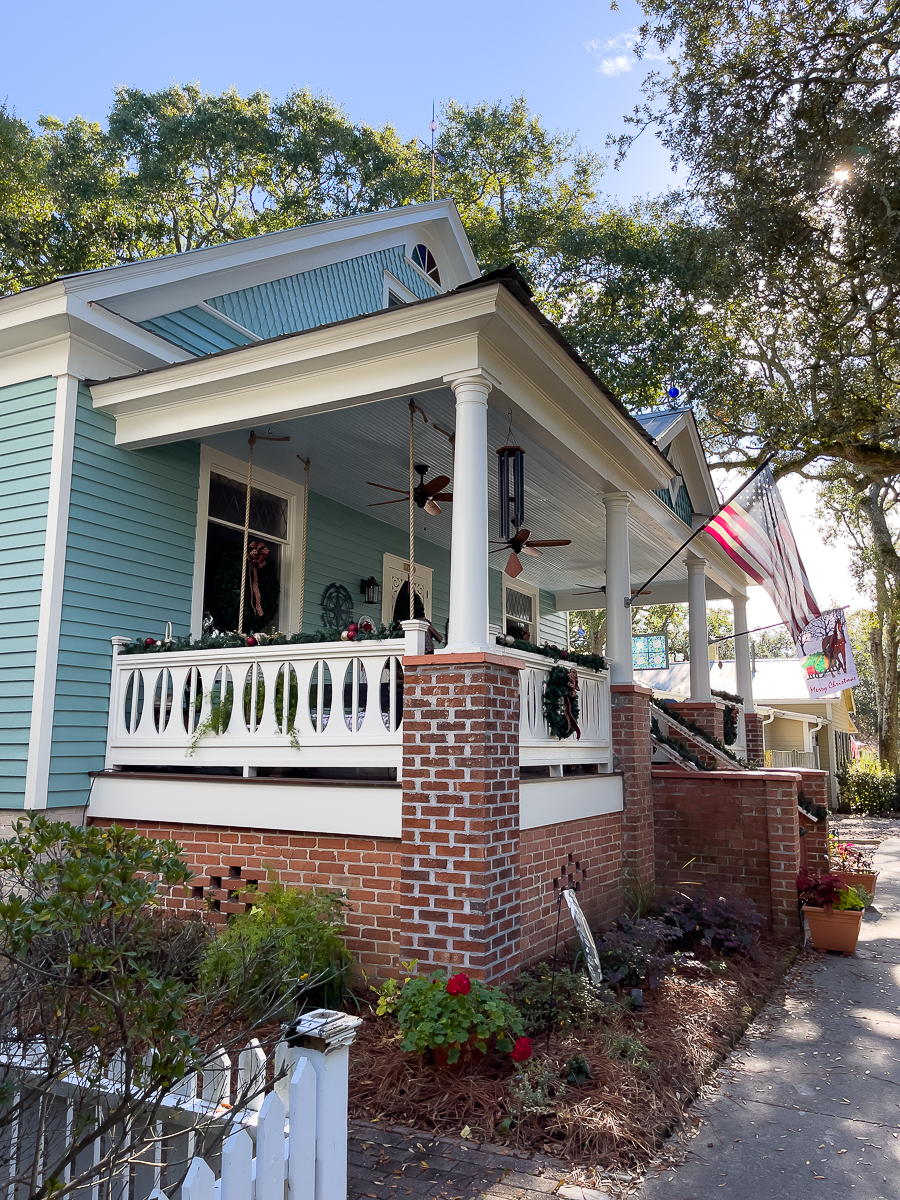 Love the details on the woodwork!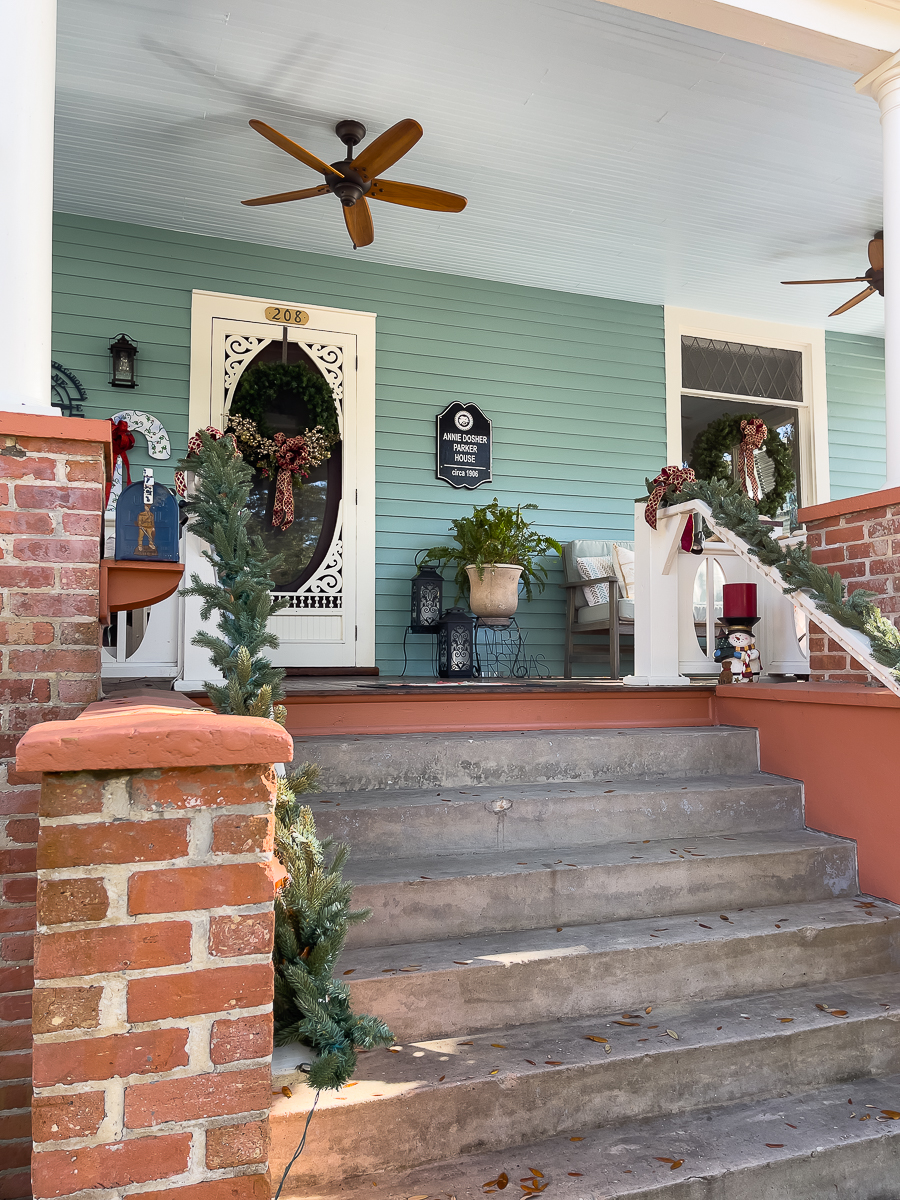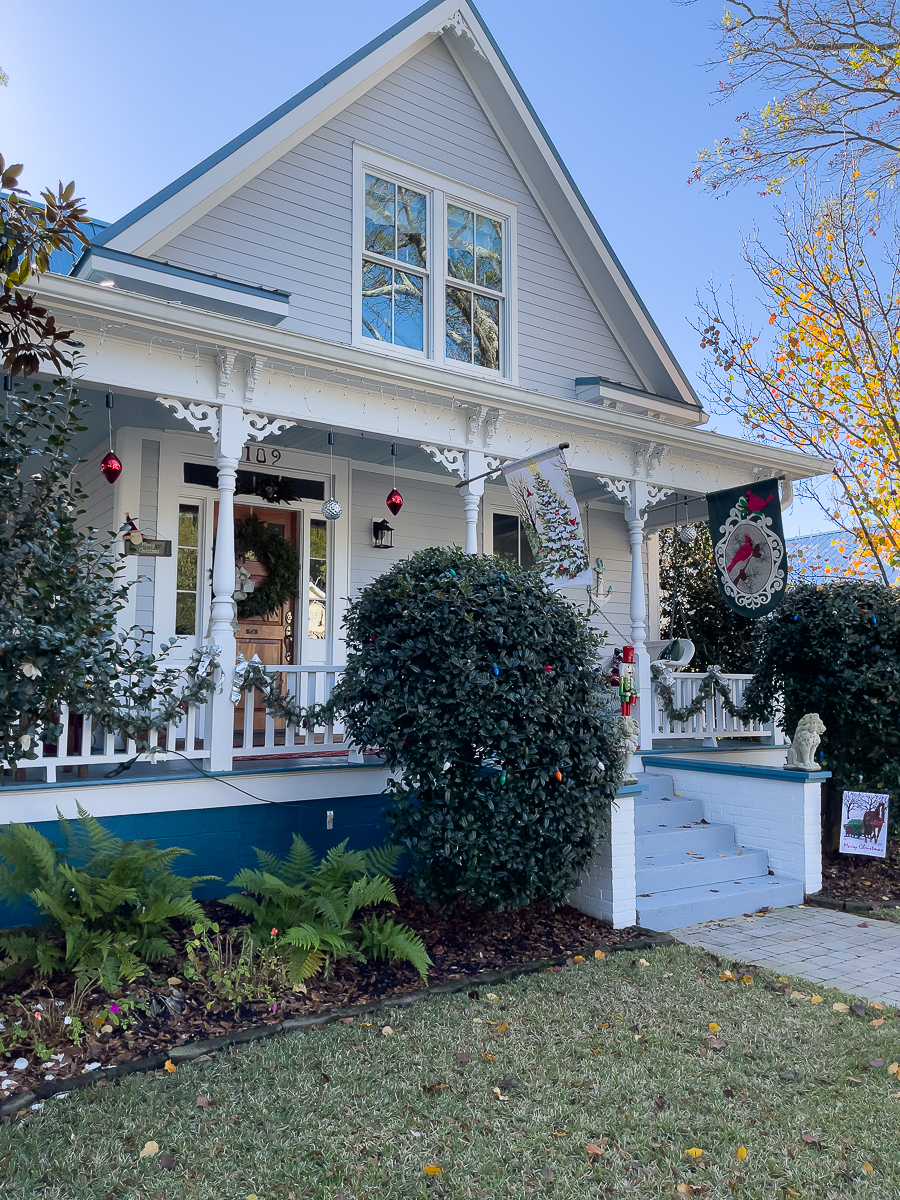 This is my favorite home on today's tour. The woodwork and the flags are just so pretty.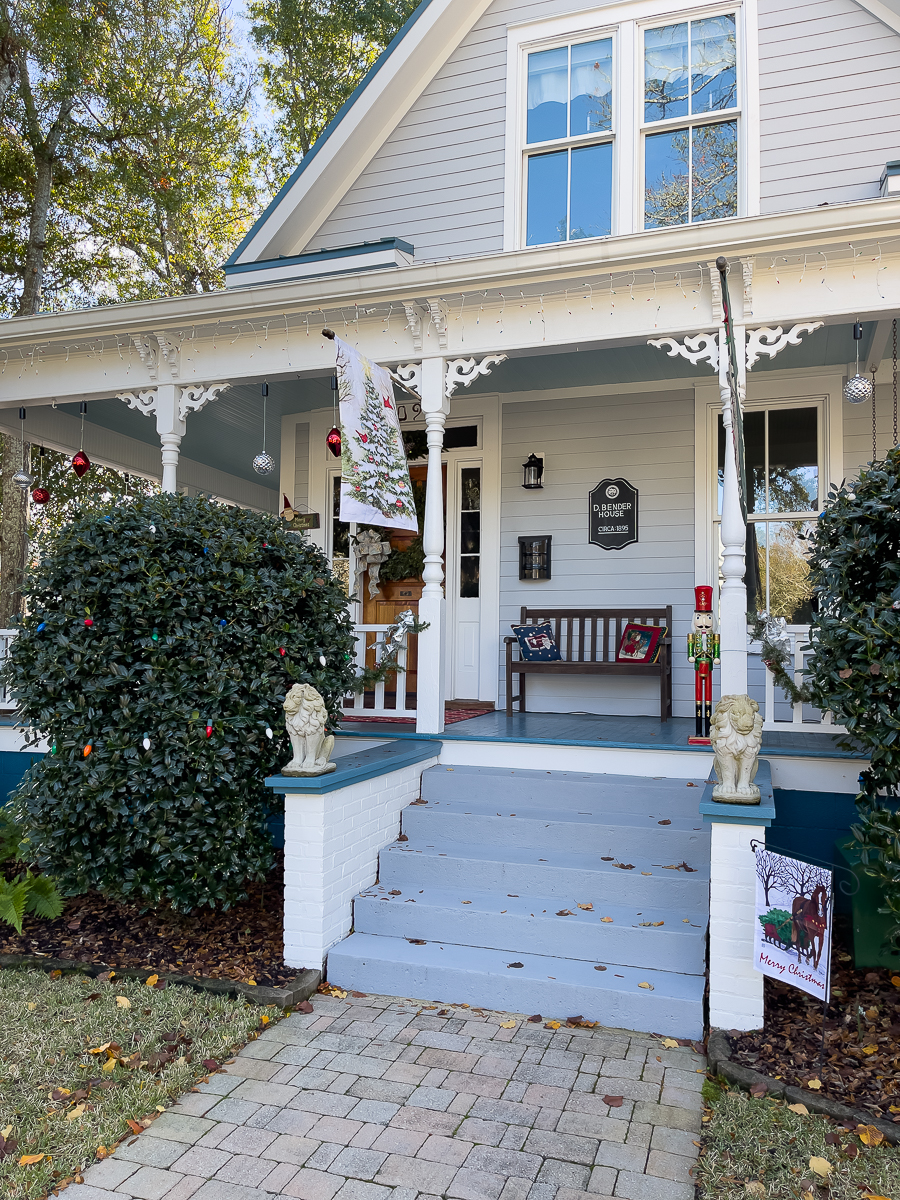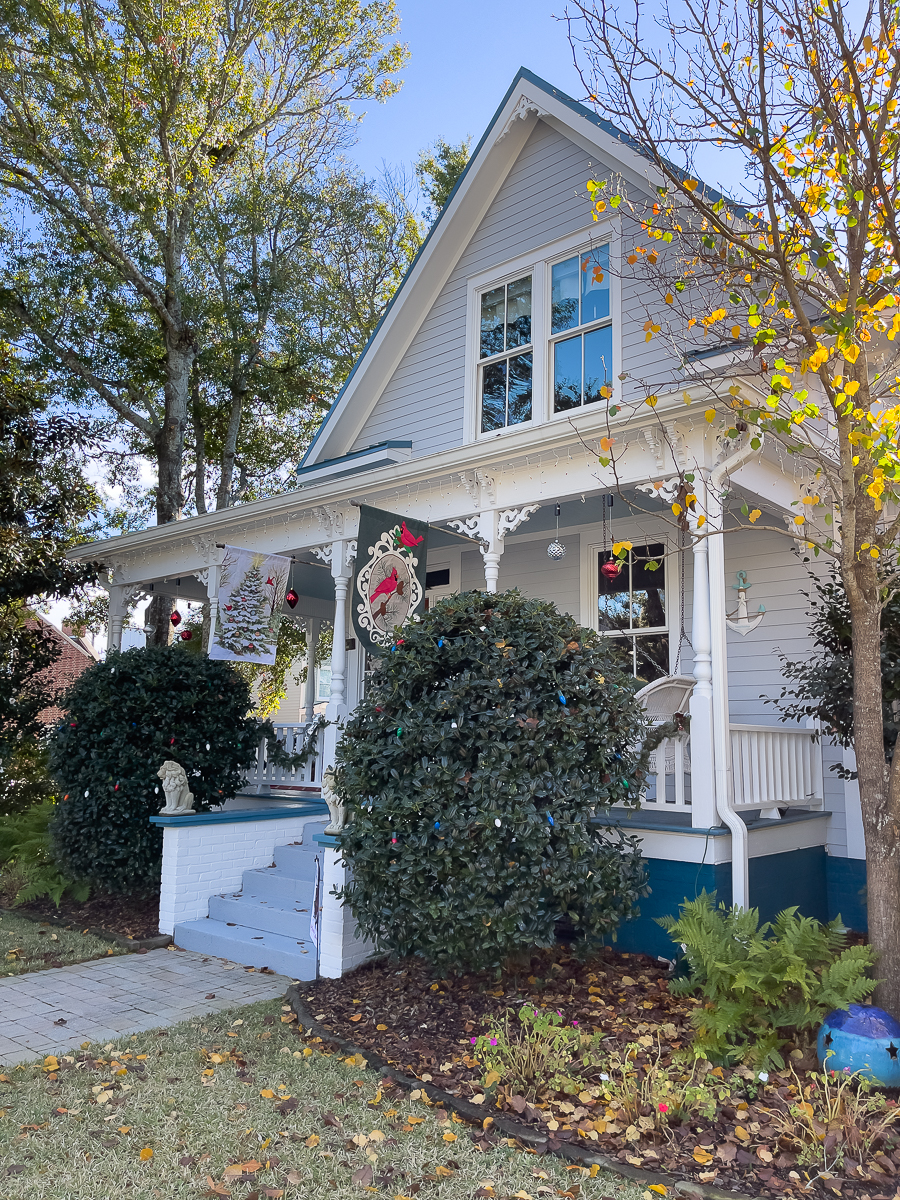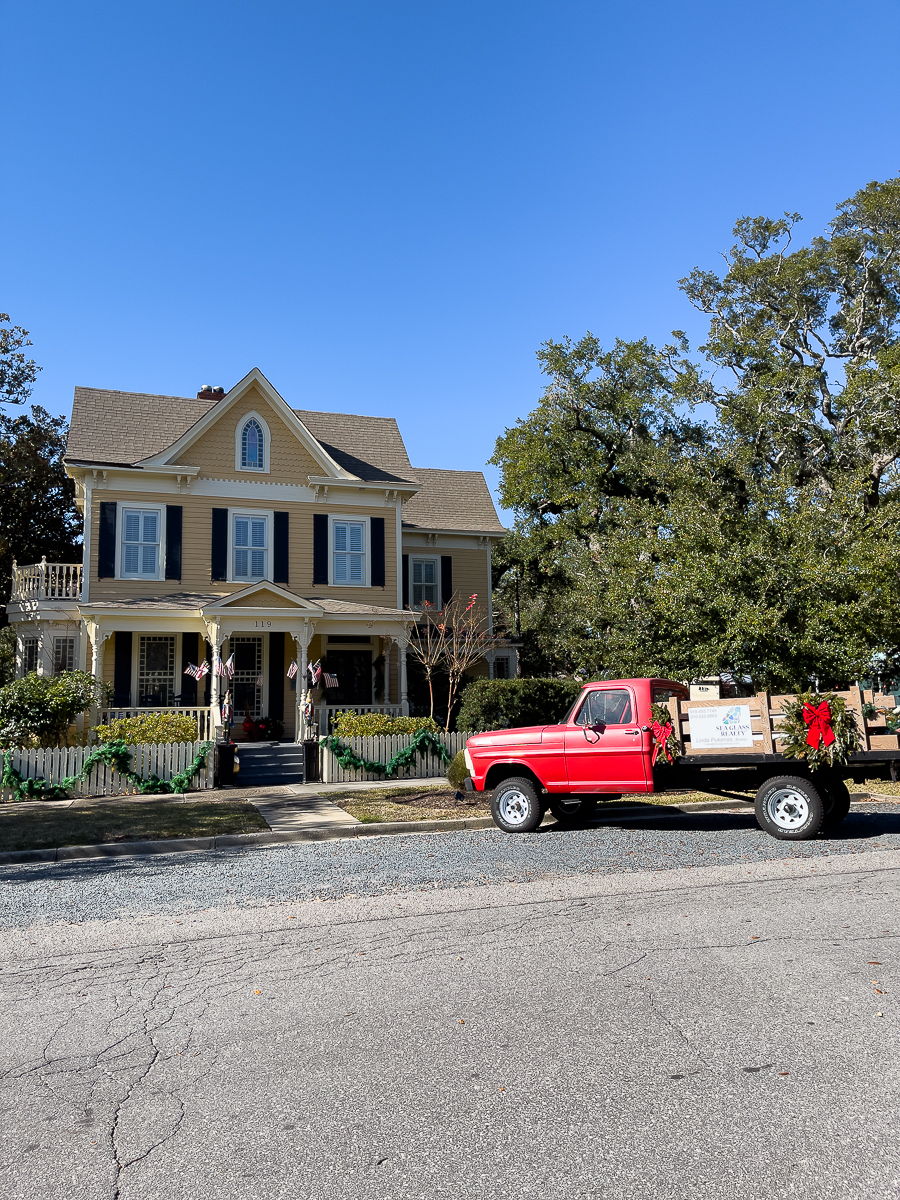 The old red truck in front of the house is like a Hallmark movie!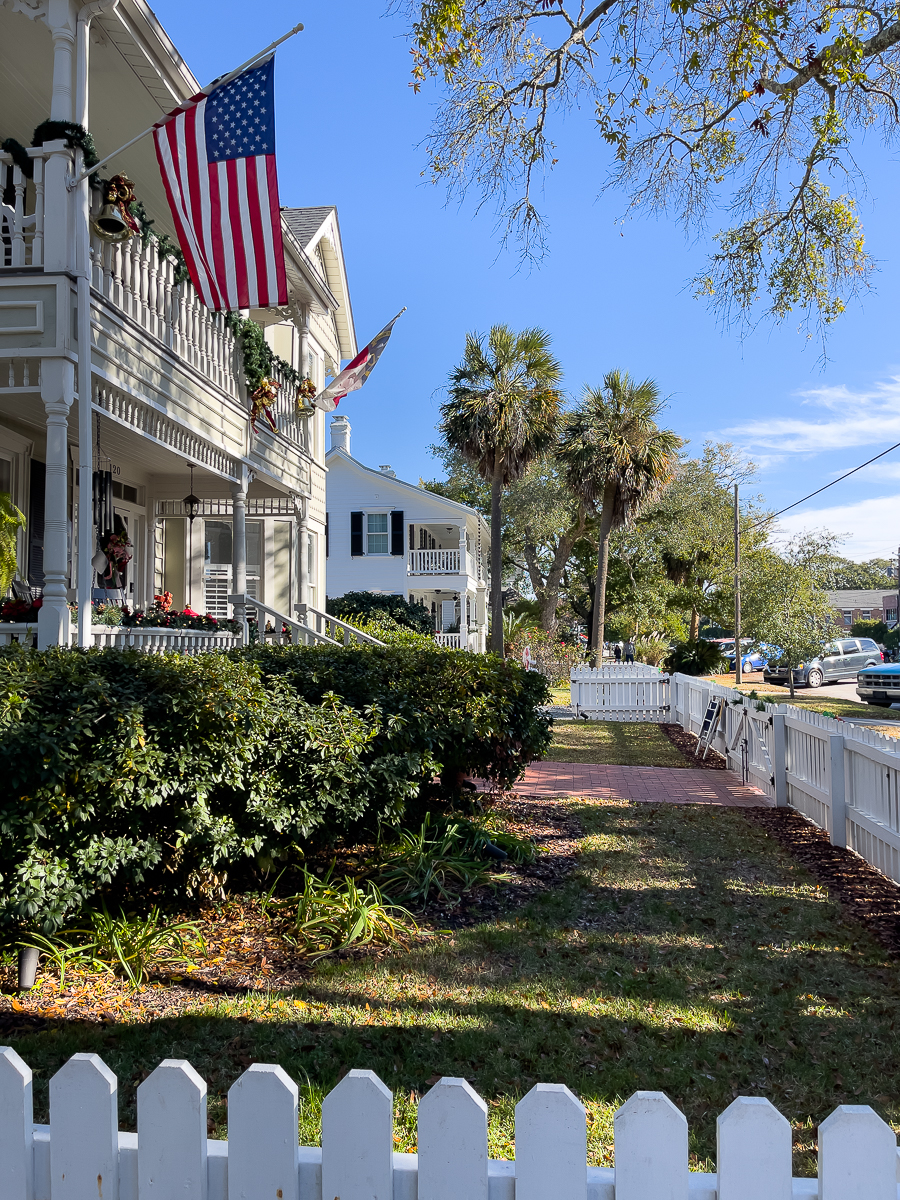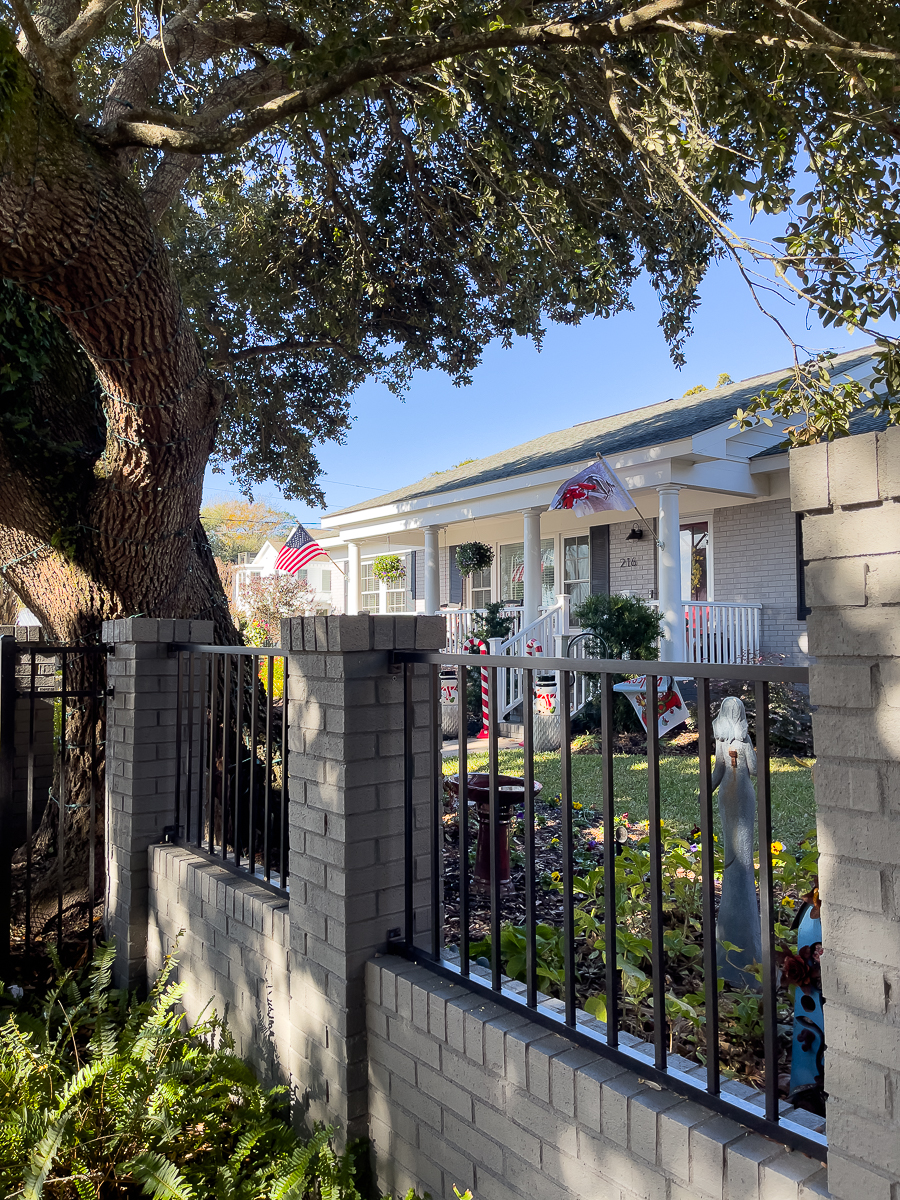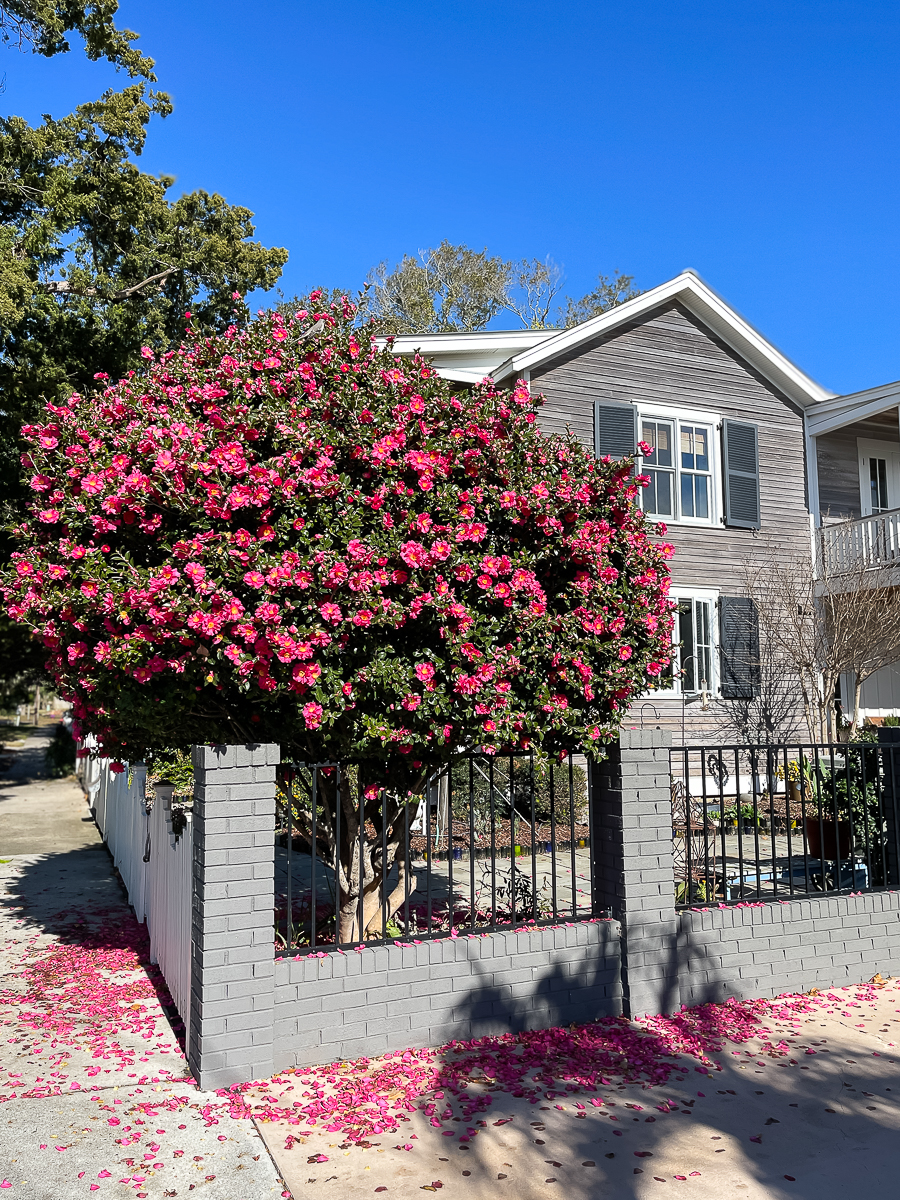 What a beautiful display of color!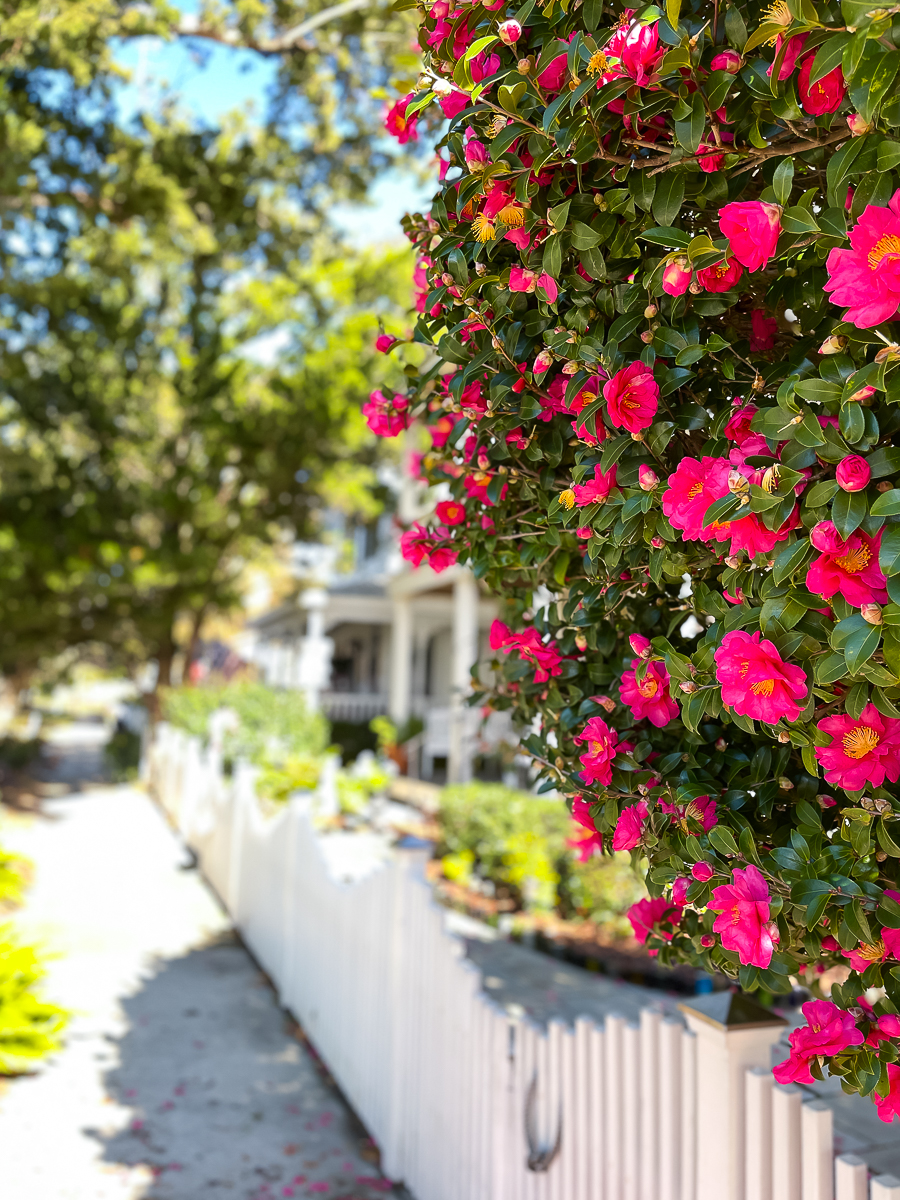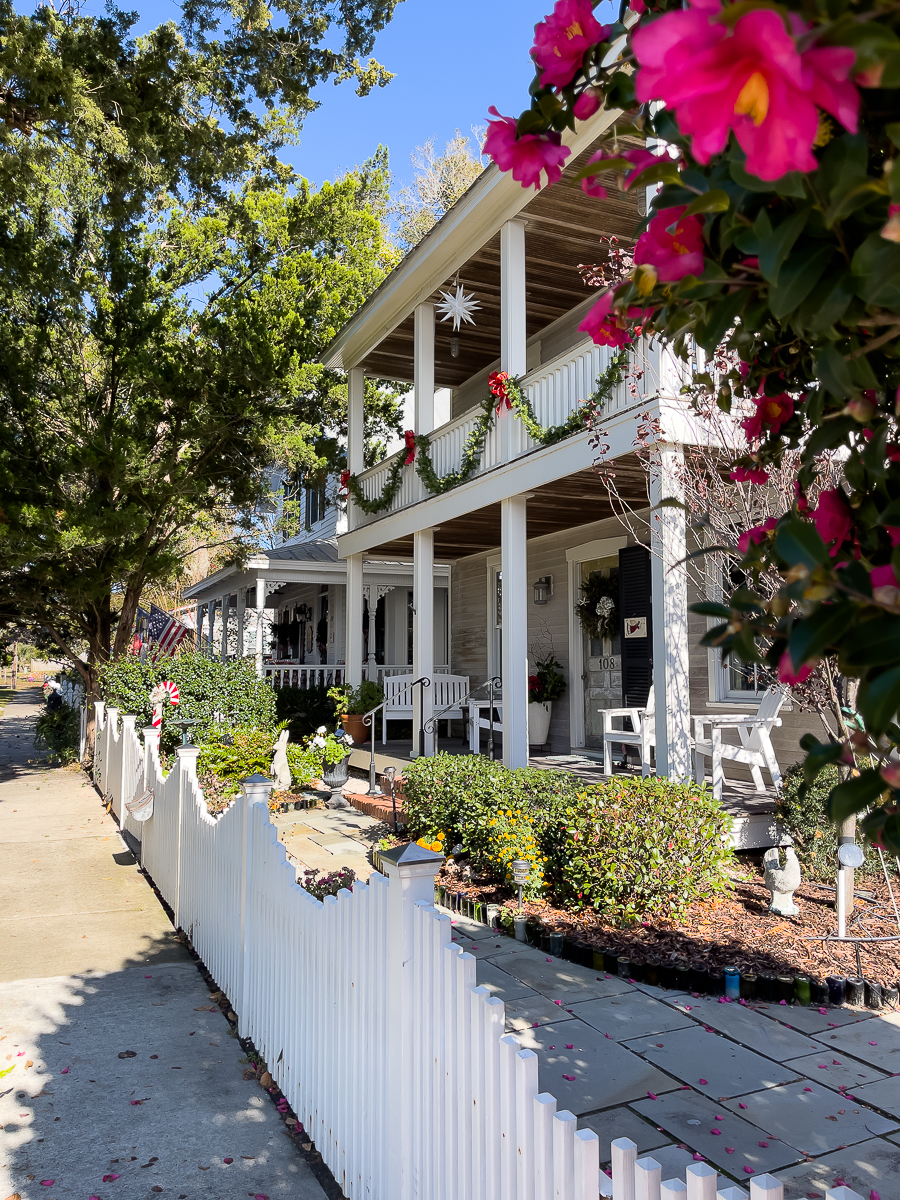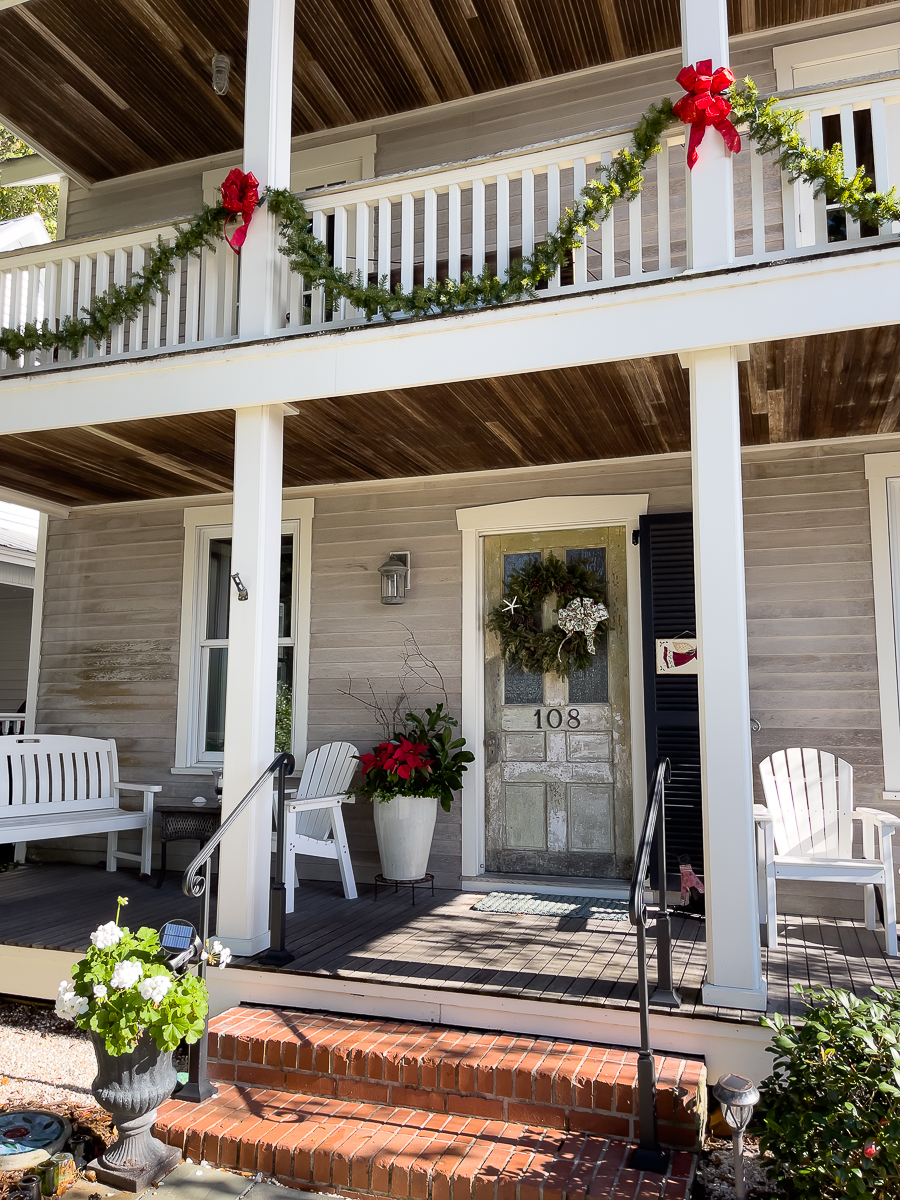 This weathered home has such a beautiful and cozy feel!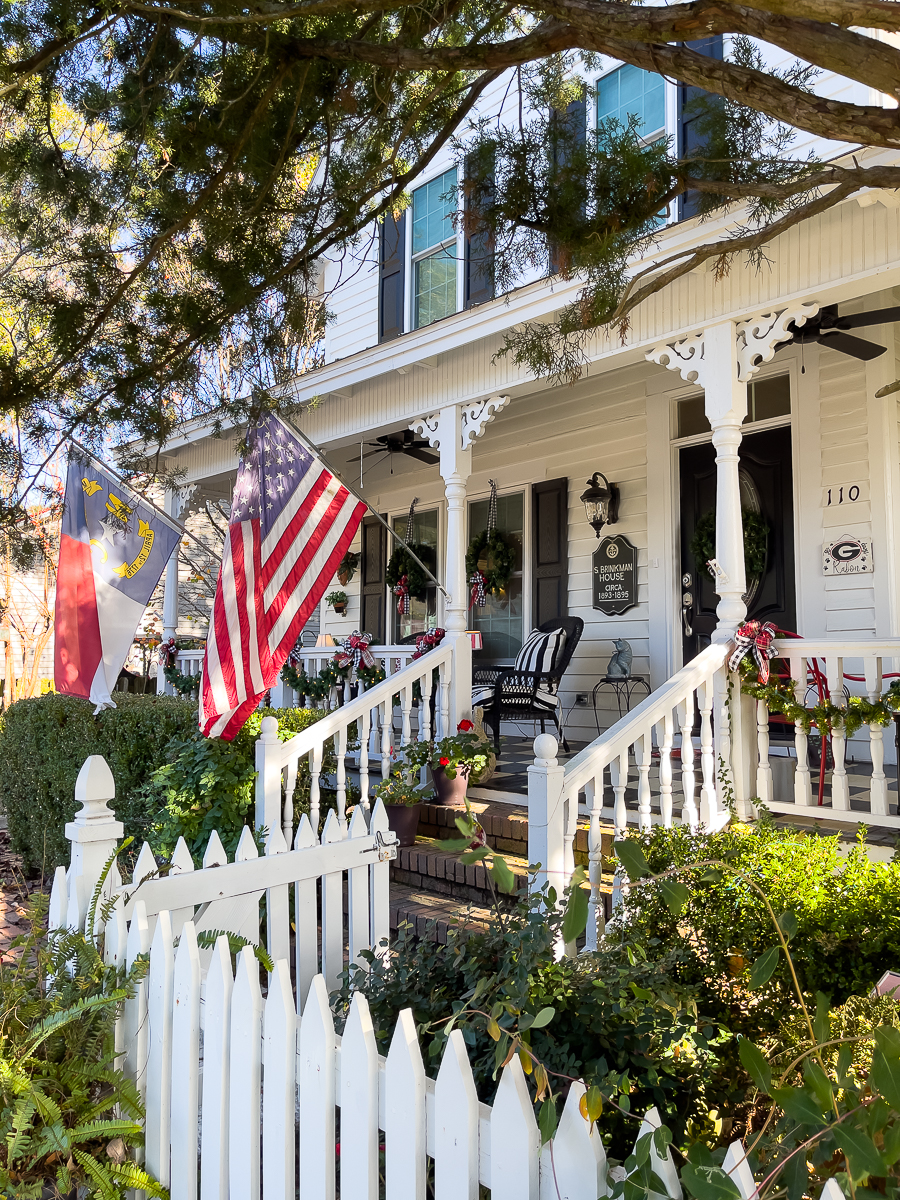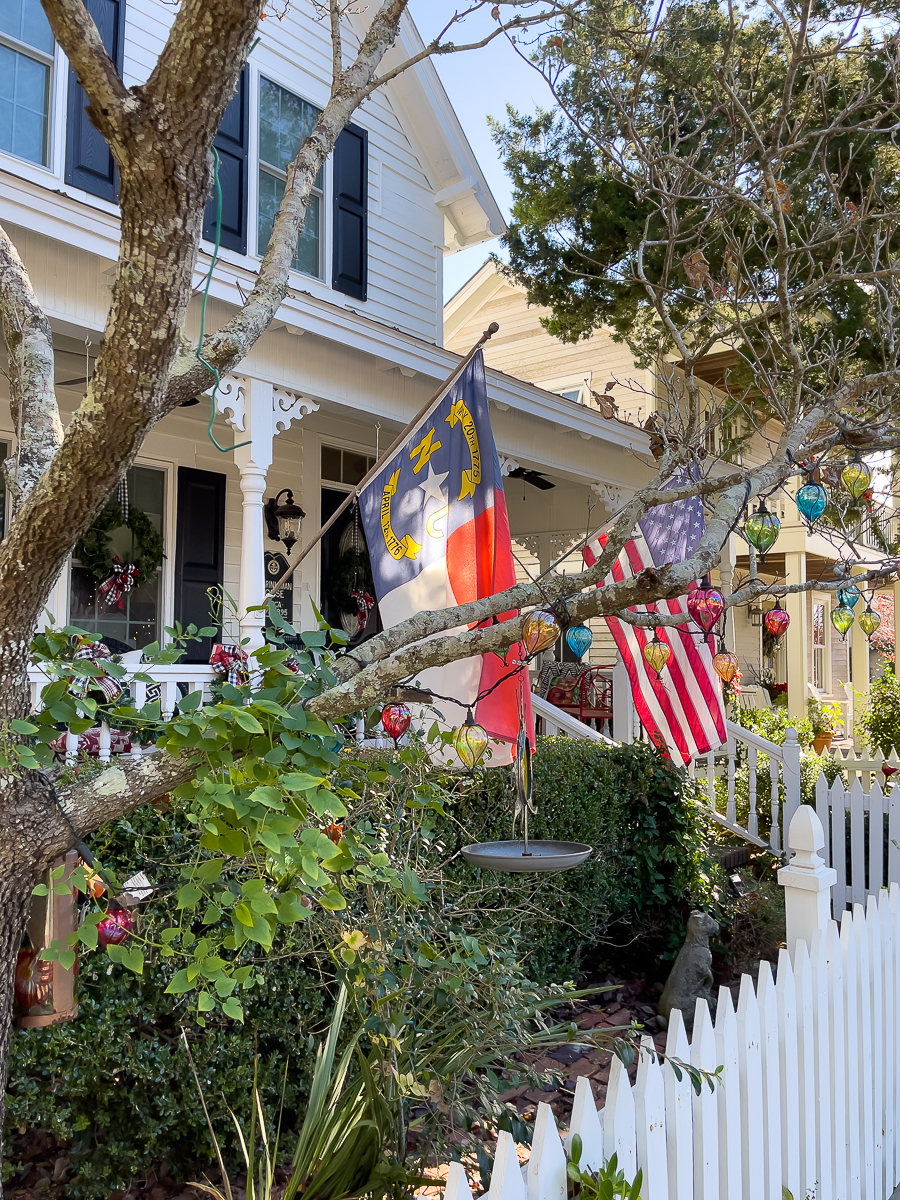 Flags on a front porch are a favorite touch of mine.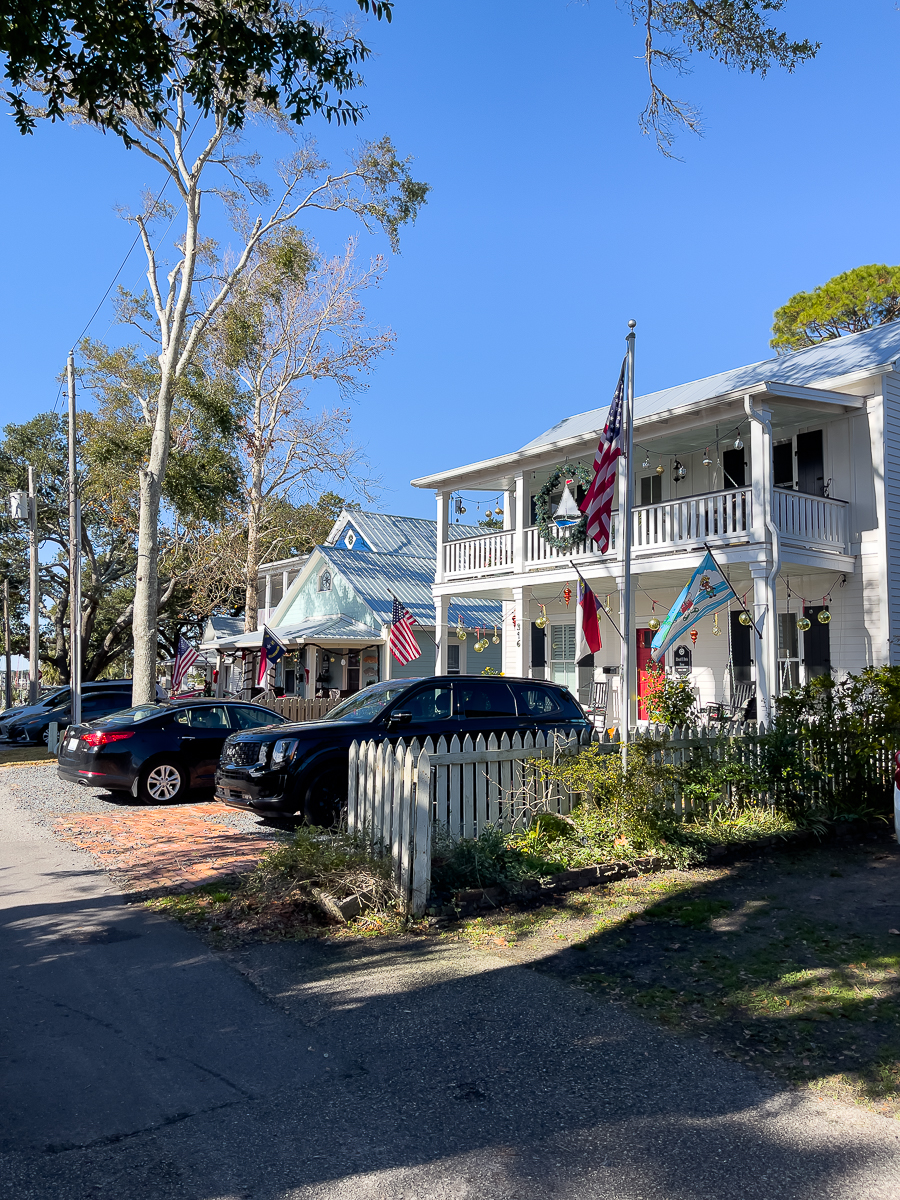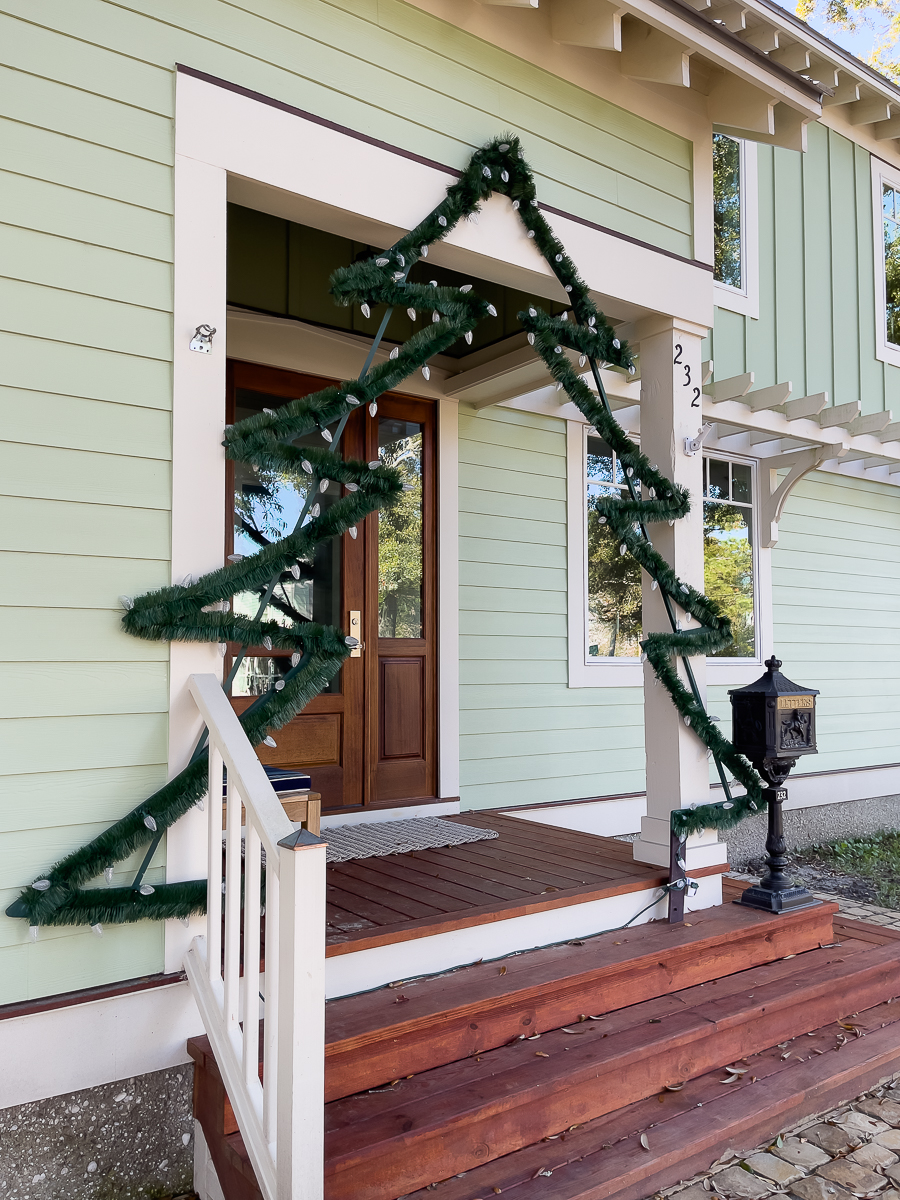 This is just so creative!!!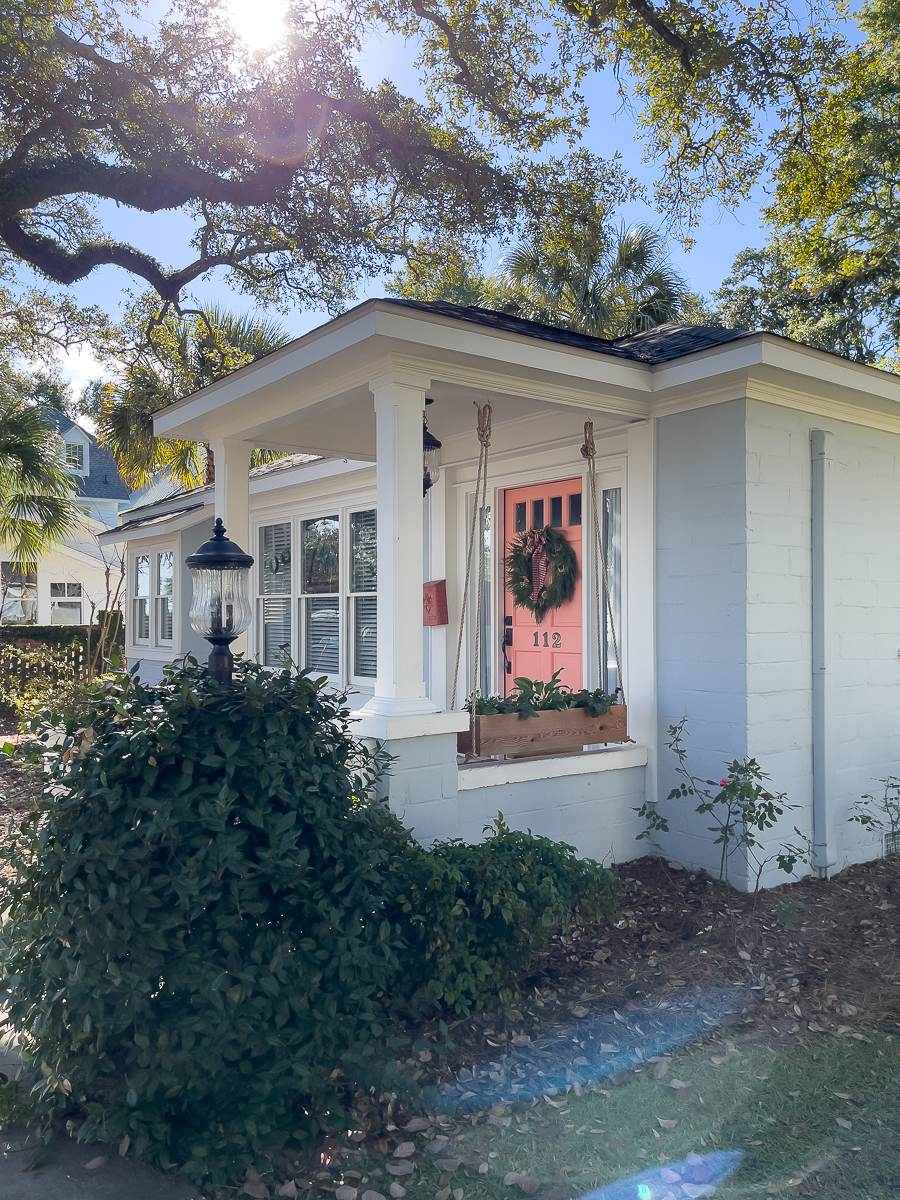 Perfect front door color for a coastal home!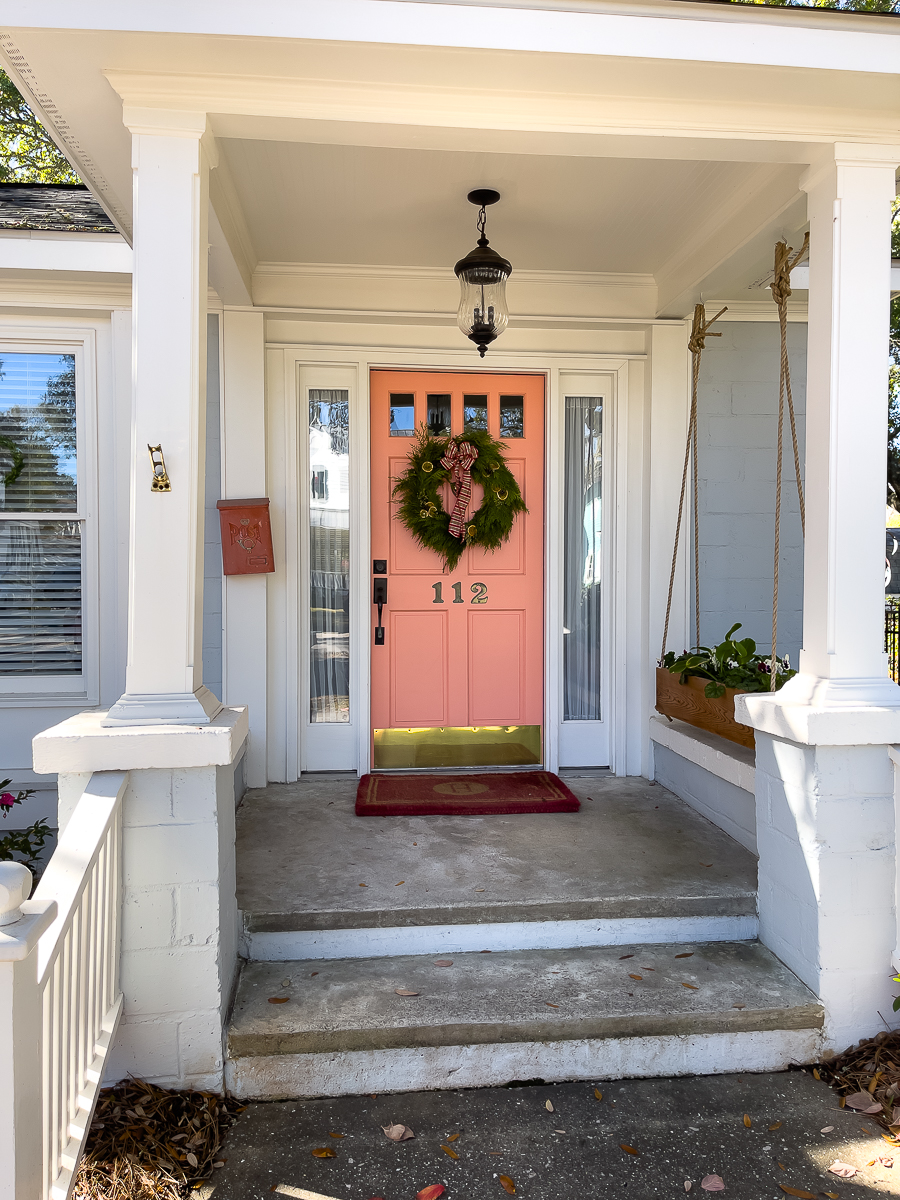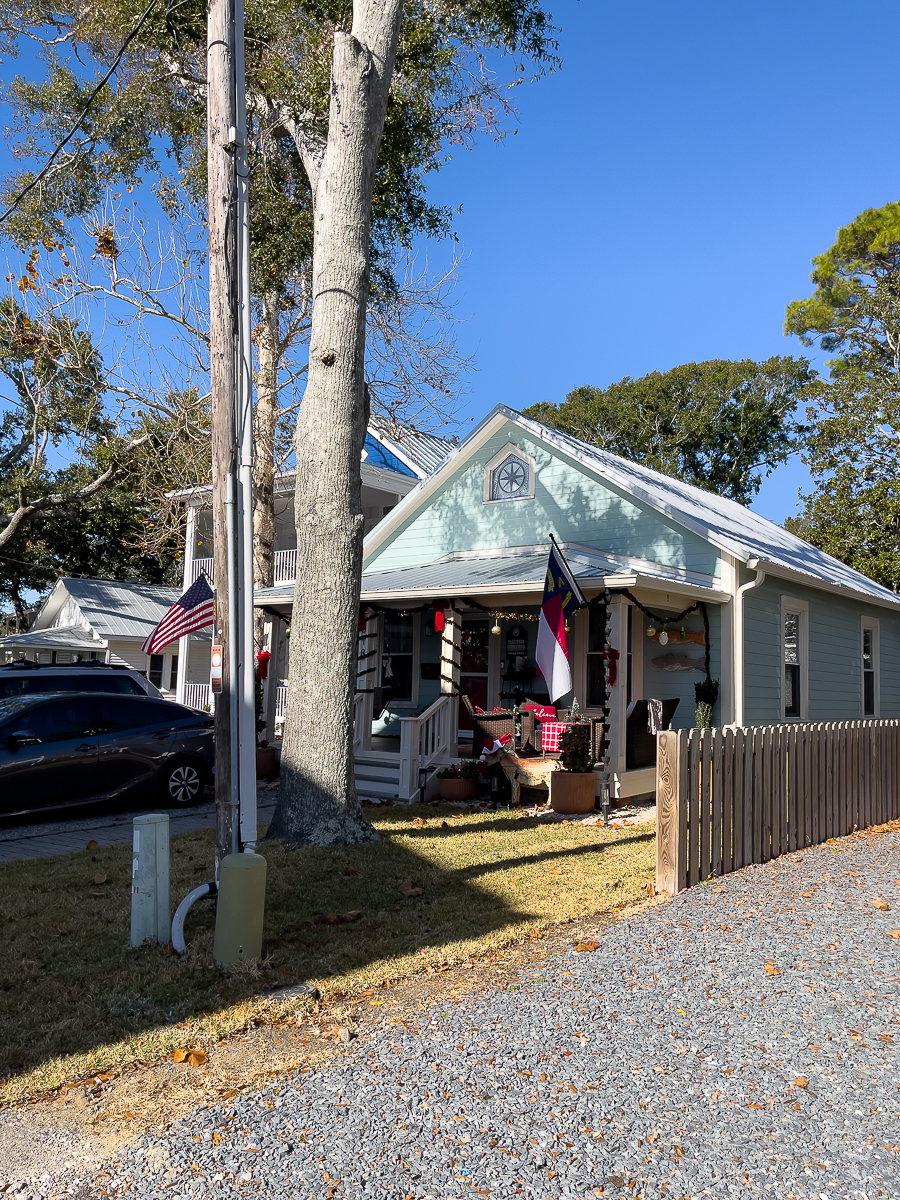 Here are a few photos of downtown Southport full of local shops and restaurants as well as galleries.
I find so much inspiration for holiday and everyday decorating from these lovely historic homes. Have you ever been to Southport? Do you have a lovely historic town that you adore? Please share in the comments below! Merry Christmas to you and yours!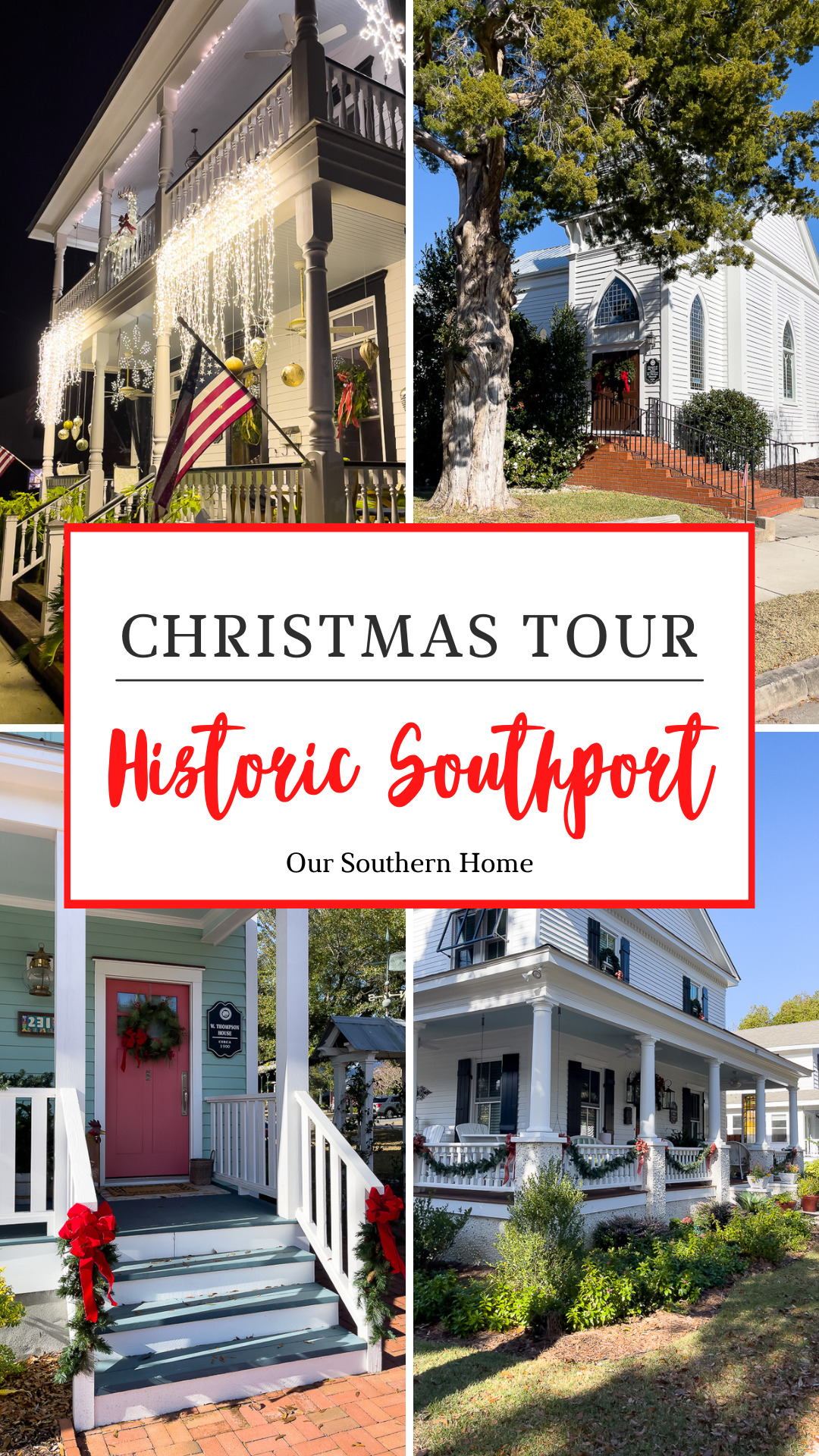 2021 Christmas Novels for the Season!
I adore Christmas novels! I read as well as listen to them. They also make great gifts!
Buffer