DIY Rustic Candle Holder
Welcome friends to another fabulous edition of Thrift Store Decor Makeovers!
Some of the things that I never pass up in the thrift store are decorative boxes, ironstone and pairs of great candlesticks. I rarely give them away either. They can usually morph pretty easily into something fabulous.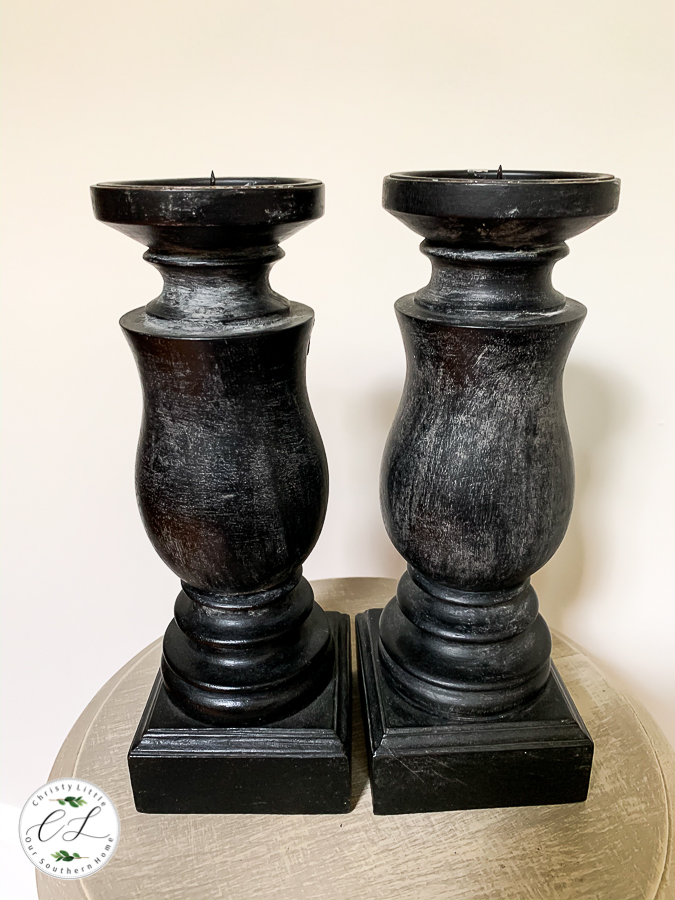 These are pretty great as is, but I felt like they could be even better……with paint.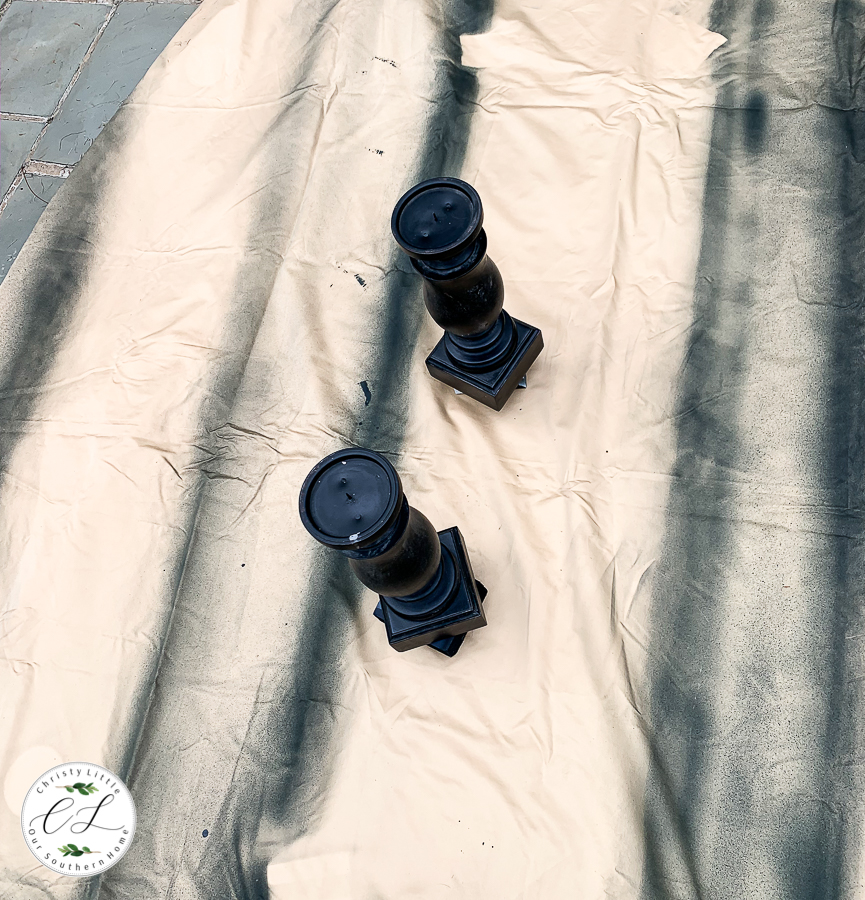 I took them out back to paint. I grabbed what I had on hand.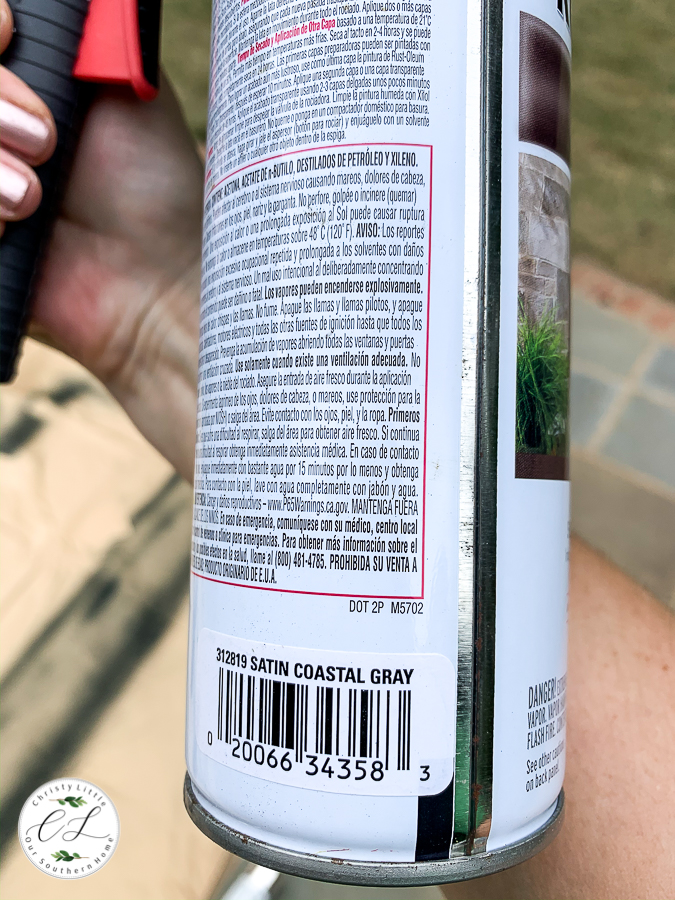 This Rustoleum color is a great shade of gray. I did NOT spray the entire candle holder with it to coat. I'll show you what I mean in the next photo.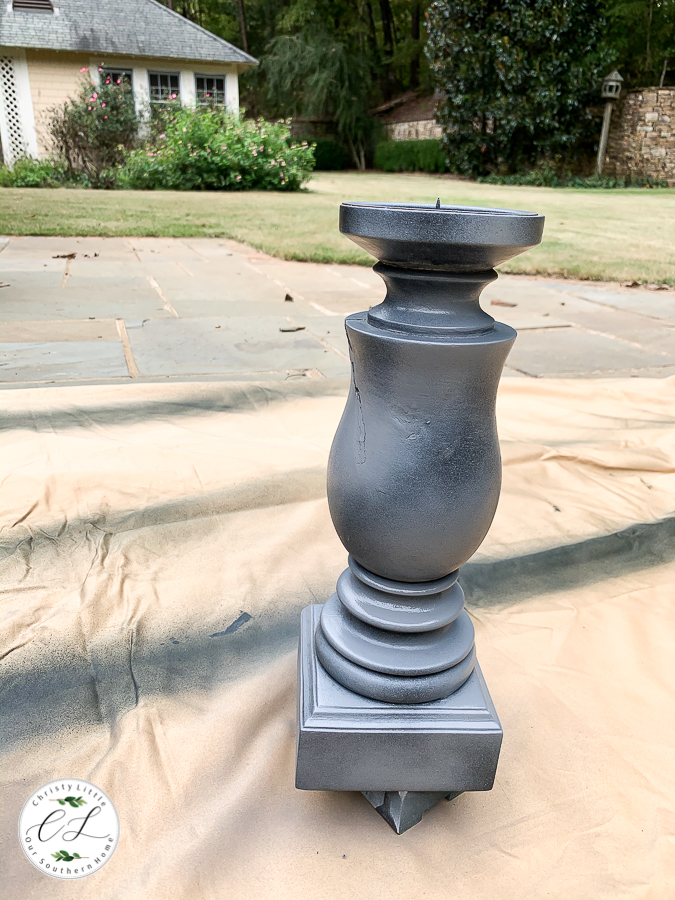 I just did very short sprays here and there not to coat. You can see the black showing through.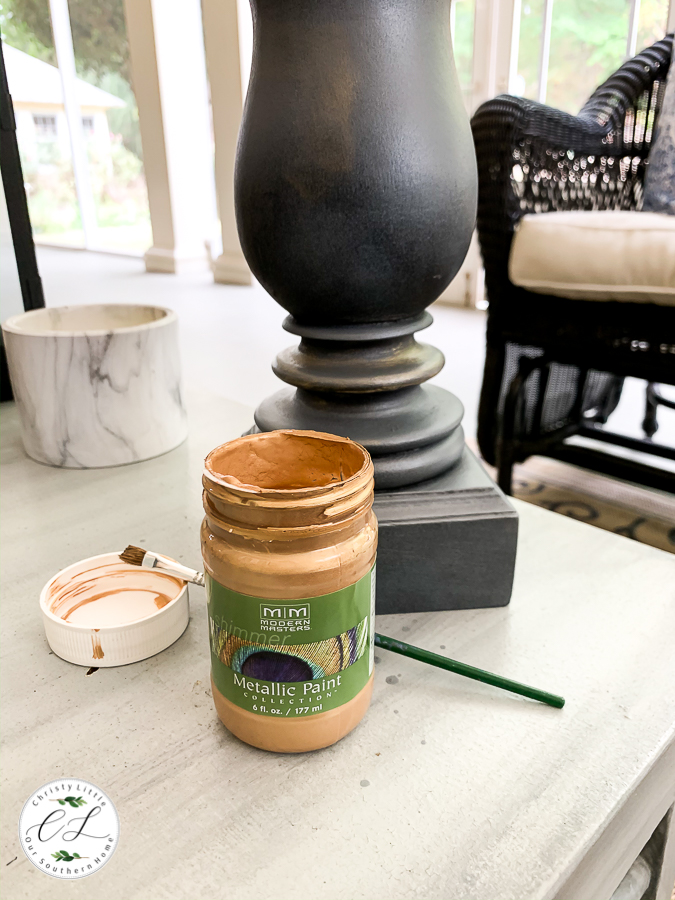 Next, I used this gold just in certain areas. Just apply it quickly. We aren't looking for perfect here.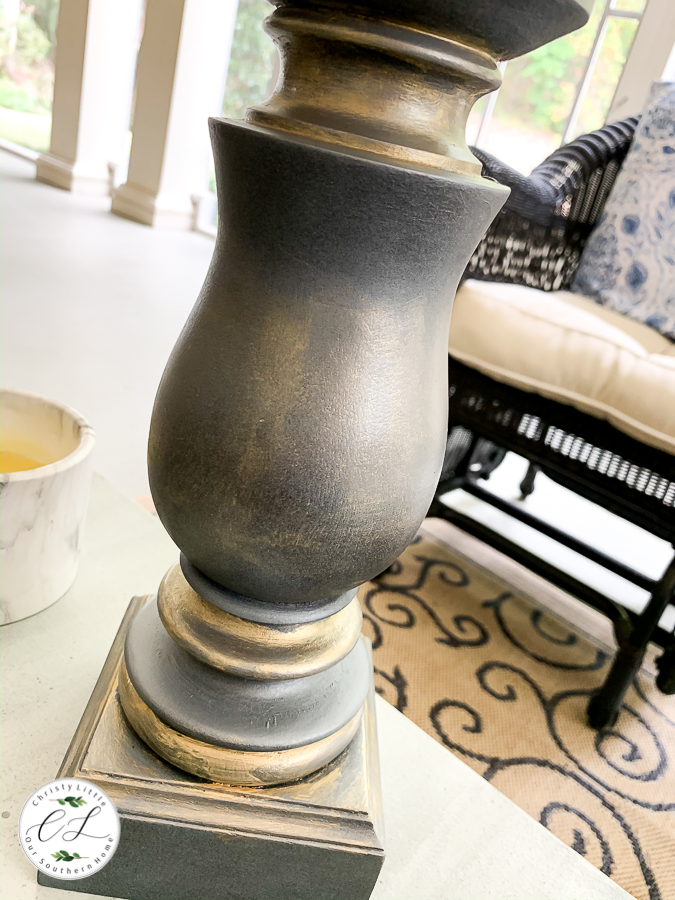 I applied more heavily on the grooved areas. You can tell where I applied and then wiped it off. Let it dry. Didn't take long at all.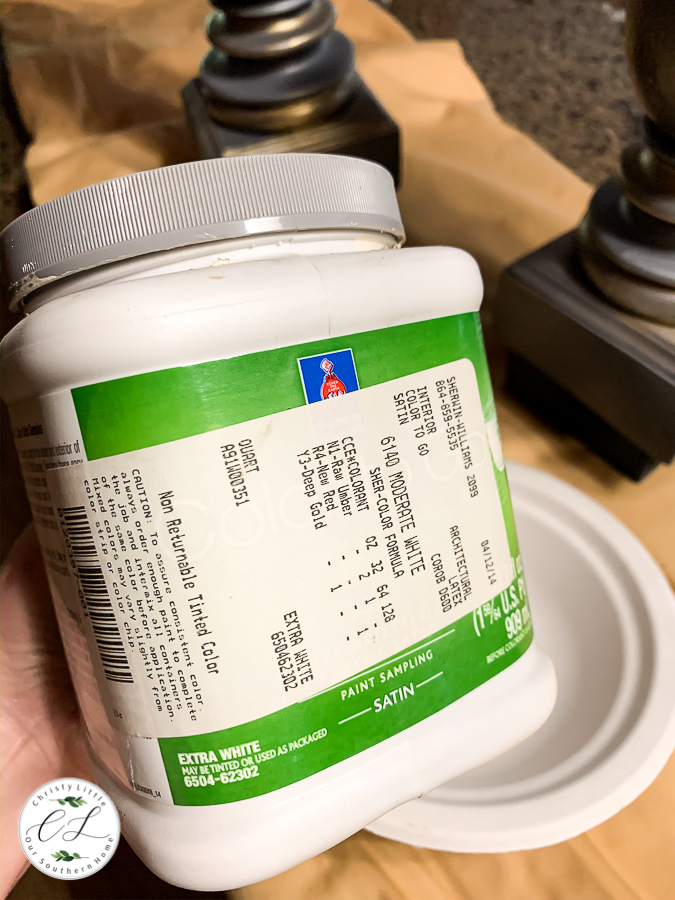 Next, I had this sample of white paint. I have no clue what this was for???? LOL!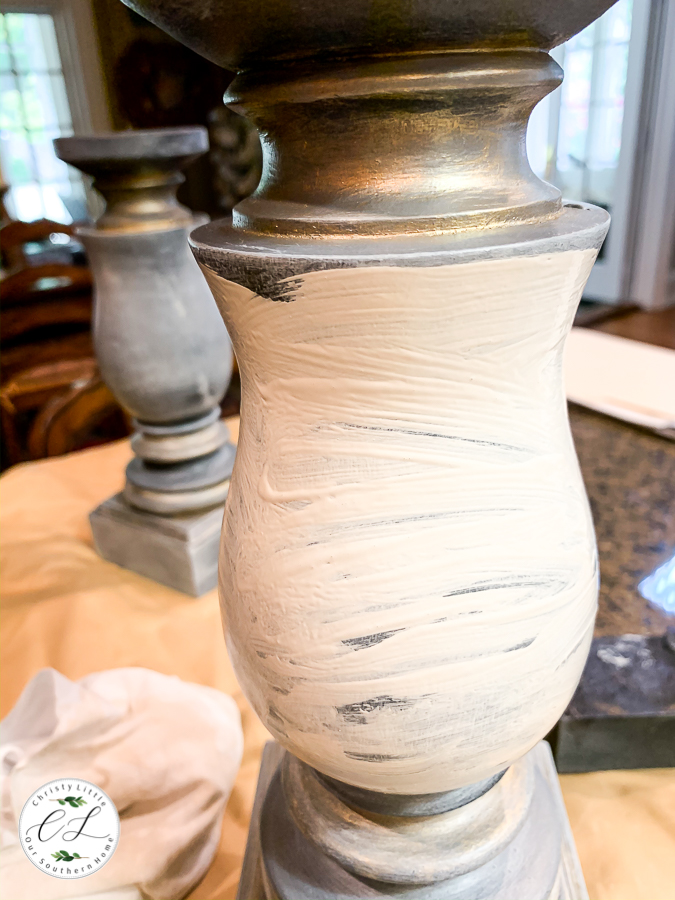 Paint the white paint on then take a rag and wipe it off and rub it in to really push it into the grain of the wood. Let that dry and do it again if you want it lighter. I did it 2 times. I wiped in the same direction. I didn't do this heavily on the raised areas where I wanted more gold to show through.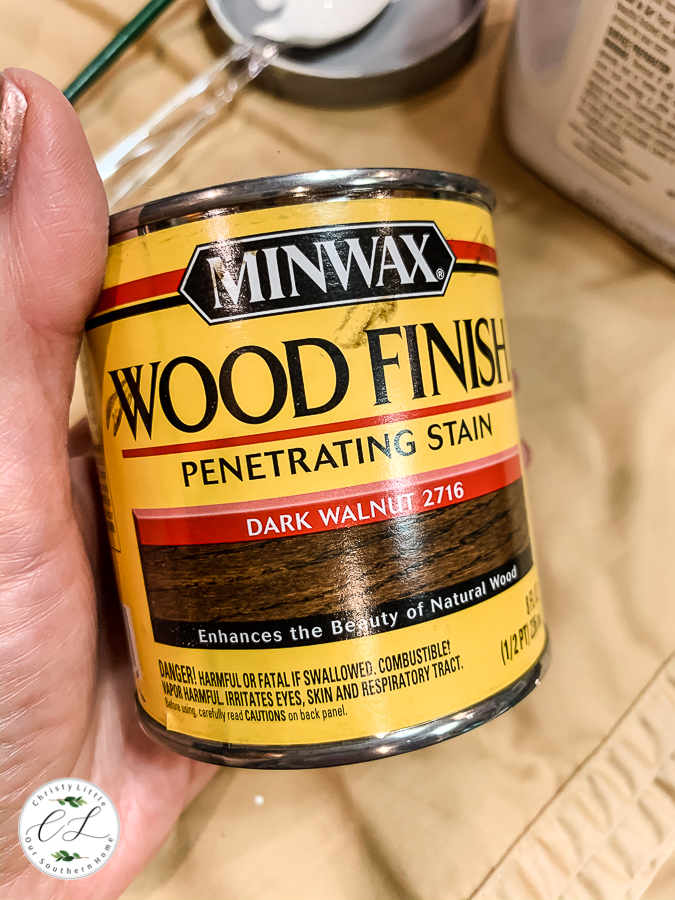 It all looked a little too cold with the gray, black and white. I knew that I wanted to use them on the mantel. I needed to warm them up a bit to work with the other fall decor there.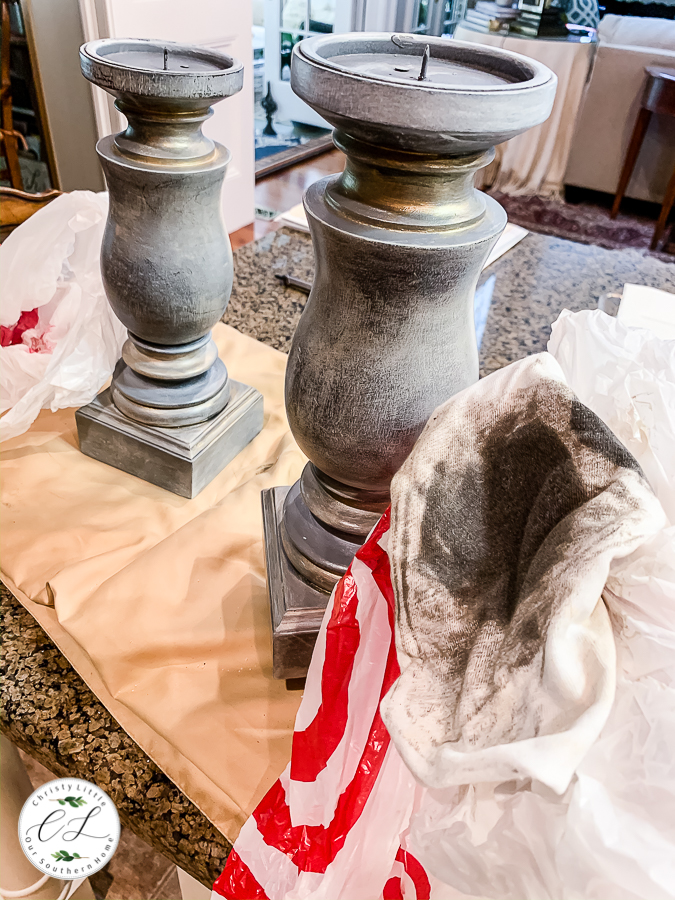 When you work with stain, you want to use gloves. I was out of disposable latex gloves. I used the next best thing. I put my hand in a Target bag. I dipped a rag in the stain…..just a little. Wipe it all over and rub in to remove. Again, I tried to go in the same direction.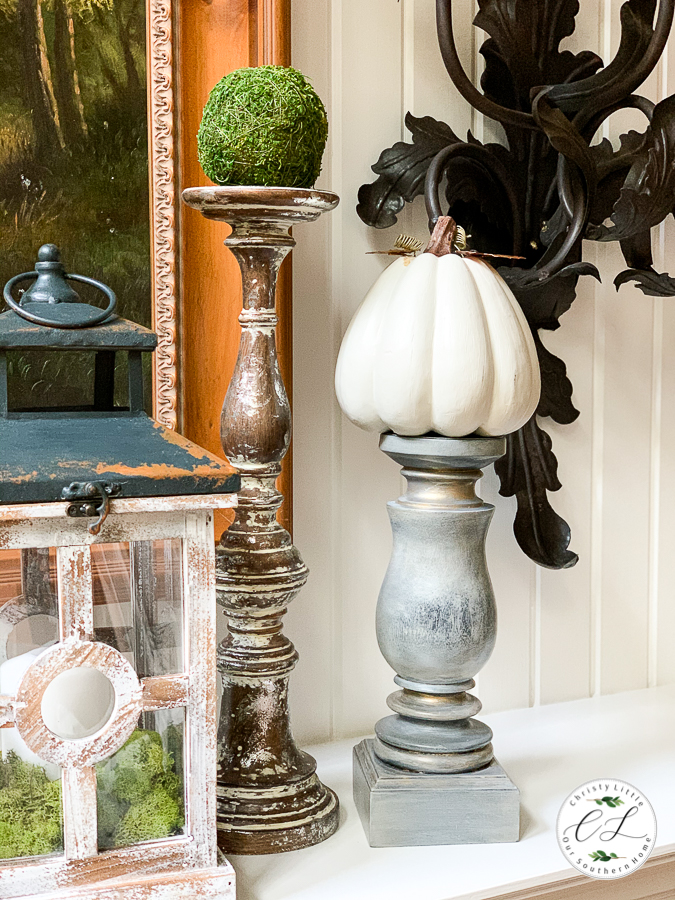 They don't perfectly match, but I like the combination. They ended up being a great height and size for a faux pumpkin.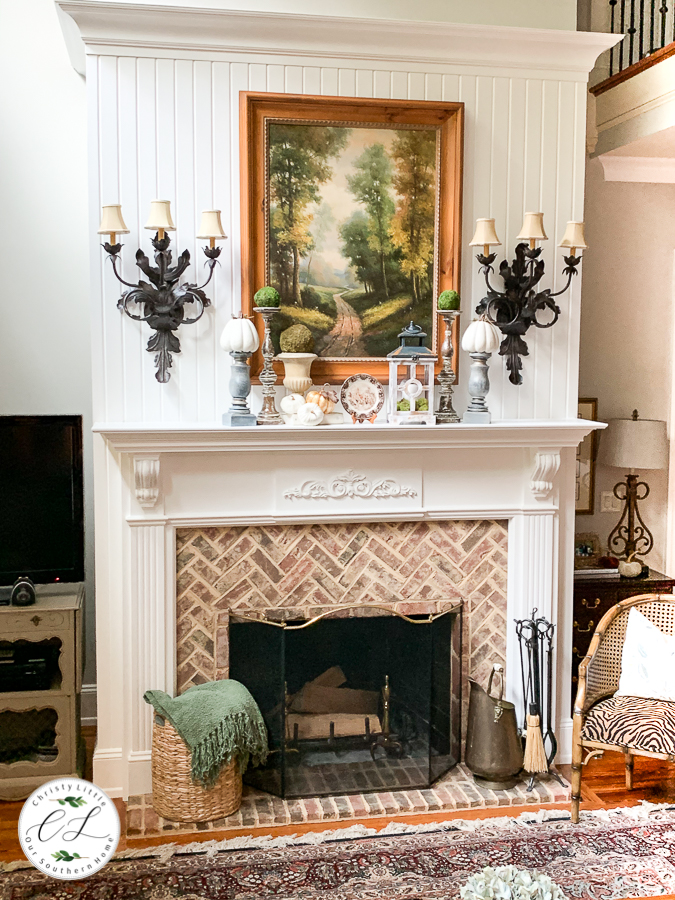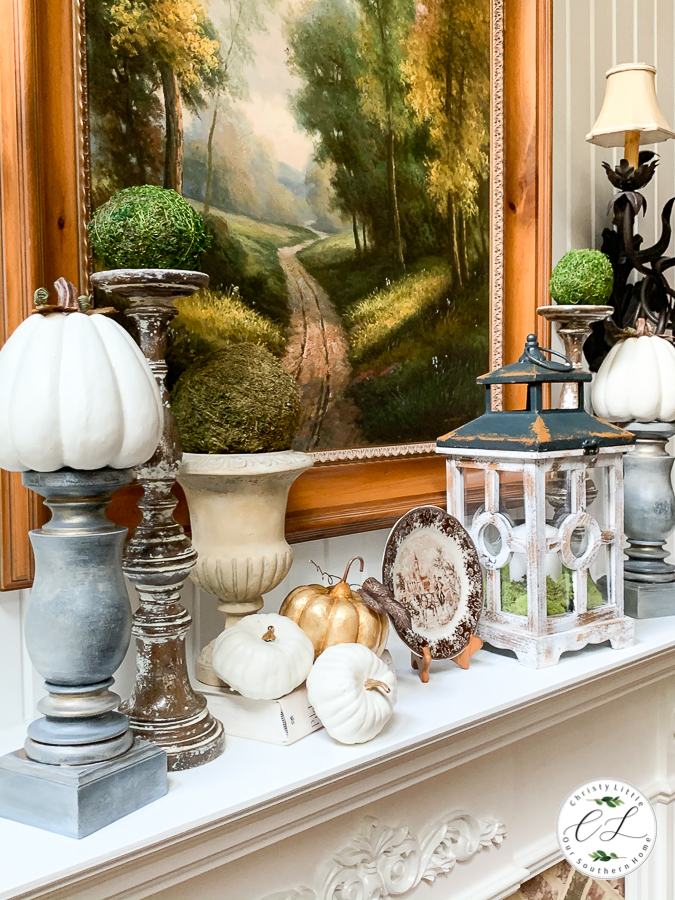 I've got symmetry on the outer areas of the mantel then work my way to asymmetrical in the center.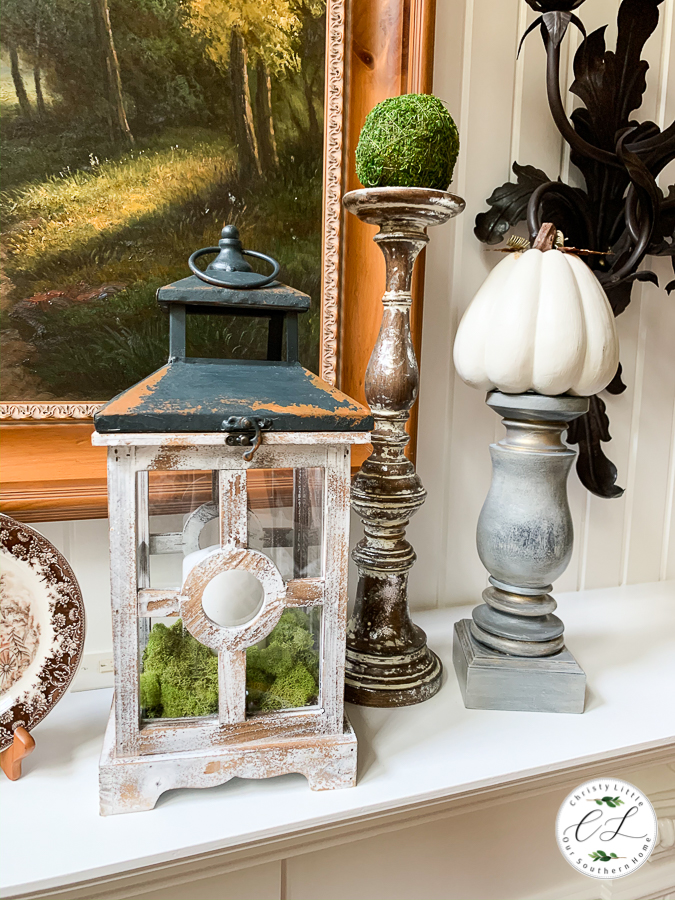 I was hoping that I had a brown spray paint on hand to use instead of the gray, but I'm loving the outcome.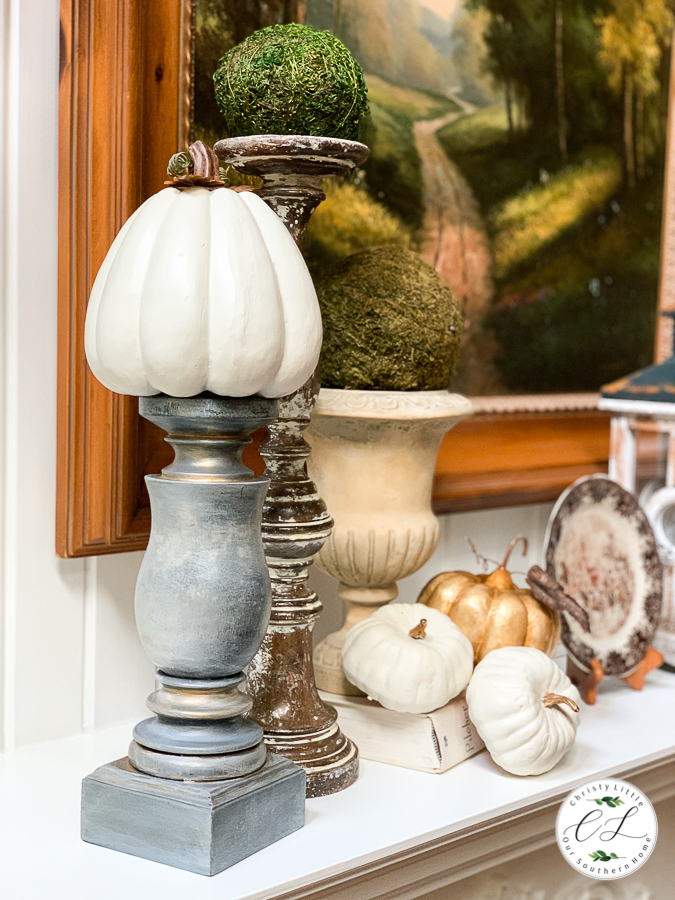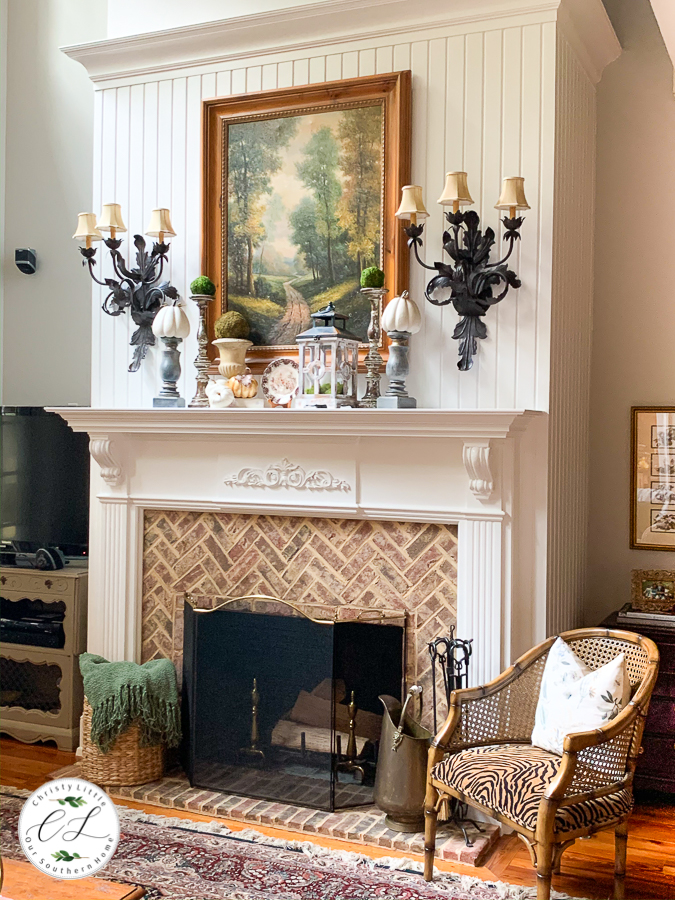 The great thing about painting like this…..it's not a perfect look so don't feel like you have to be! Everytime I paint like this, I do it as I go. This would be a beautiful look for a side table or another box!
Follow below for links to the other projects from the team!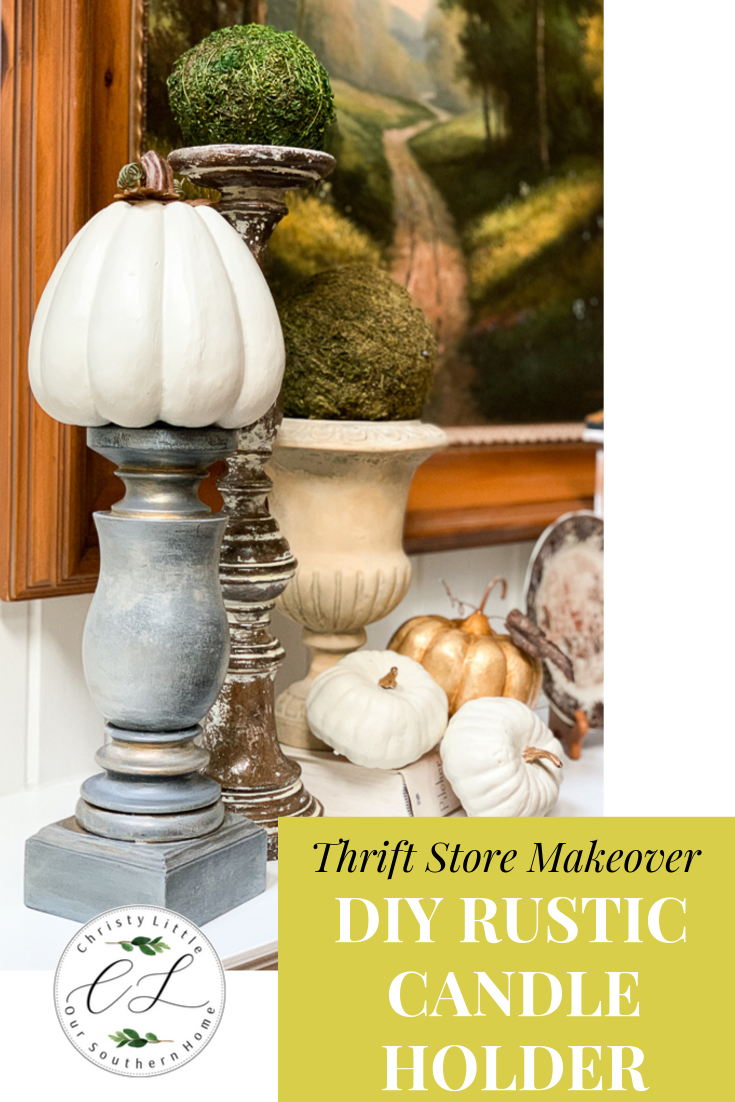 Thrift Store Decor Makeovers!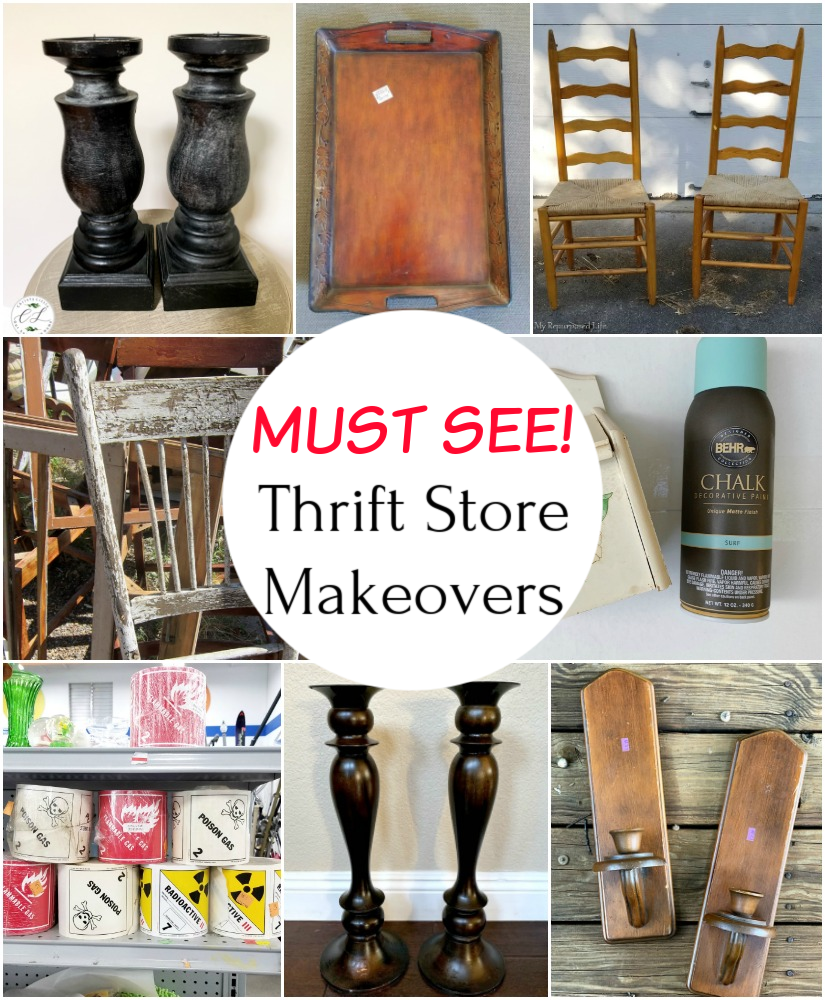 DIY Rustic Candle Holders Our Southern Home
Buffalo Check Fall Tray Domestically Speaking
Ladder Back Chair Makeover My Repurposed Life
Shabby Chic Wreath The Petticoat Junktion
Recipe Box Makeover Refresh Restyle
Creepy Halloween Craft with Hazard Labels Sadie Seasongoods
How to Create a Driftwood Finish Uncommon Slice of Suburbia
Copper Wall Sconce House of Hawthornes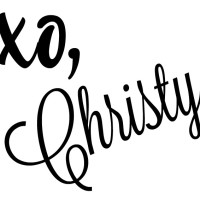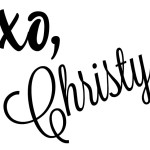 Fabulous Fall Ideas for the Home
Lots of ideas for the home for fall from decorating to crafts and DIY!
Photo Credit: myuncommonsliceofsuburbia.com
Photo Credit: www.sadieseasongoods.com
Photo Credit: www.houseofhawthornes.com
Photo Credit: www.domestically-speaking.com
Photo Credit: petticoatjunktion.com
Photo Credit: www.myrepurposedlife.com
Buffer