Fall Master Bedroom + Home and Decor Encore
Tips for decorating a fall bedroom with simple touches like earthy tones and animal prints + Home & Decor Encore.
It seems like summer was over in the blink of an eye. We are now embarking on a new month, September. That means that fall is just around the corner.
I've already started decorating for fall because I have to get ready for upcoming fall blog posts. I've already had a couple like the late summer/early fall porch and my fall mantel.
Fall Master Bedroom + Home and Decor Encore
Latest from OSH
I honestly forgot how I styled our bedroom last fall until I looked at the photos the other day. I love moving things around a bit by using what I have. Pillow covers are great solutions for those of us that like to change things up on the regular. See the complete room tour HERE.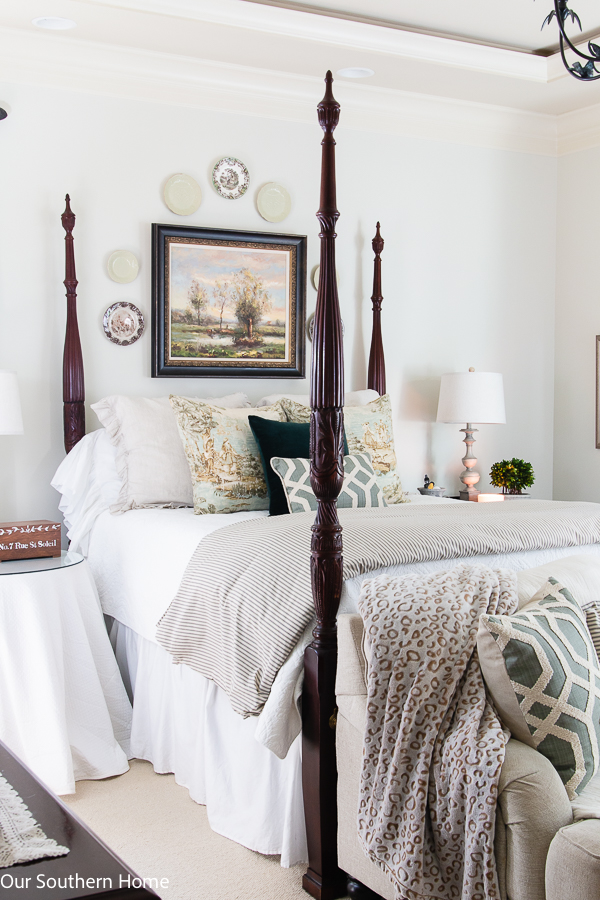 White Ruffled Pillow Cases | Ticking Stripe Duvet | Toile Pillow Cases | Similar Dark Green Pillow Cover | Leopard Throw | Ruffled Euro Sham | Love this sham =don't own, but gorgeous!
You'll find a complete SHOP THE LOOK with sources at the end of the post.
The pillows on the bed from last year have now found a place in the guest room as I have been giving it a mini makeover with freshly painted walls. I can't wait to share the progress with you. I'm still trying to find that perfect piece of art for over the bed.
Fall Touches in the Bedroom
Keep it simple!
If adding pumpkins, stick to softer colors like whites and golds. Velvet pumkins are a lovely, romatic touch for the bedroom.
Bring in warmer, earthier tones like deep green and caramel.
Bring out the cozy throws. This is a great way to bring in a touch of animal print like the throw above. A twin sized blanket makes a great oversized throw.
A simple jar can give you the scent of the season and warm up the space.
Keep a duvet, blanket or quilt folded at the bottom of the bed. It may not be cold enough for it yet, but adds such coziness to your room.
Check out the other fabulous ideas from our archives below! A big welcome to my dear friend, Paula from Virginia Sweetpea! I'm so happy to have her with us!
HYMNS & VERSES | EARLY FALL APPLE TABLESCAPE
THE STONYBROOK HOUSE | PAINTING KITCHEN CABINETS
REMODELACASA | FROM PLACEMAT TO PILLOW COVER
OUR SOUTHERN HOME | FALL MASTER BEDROOM
A STROLL FROM LIFE | NEUTRAL GLAM FALL TABLE
SWEET PEA | PUMPKIN HONEY BEER BREAD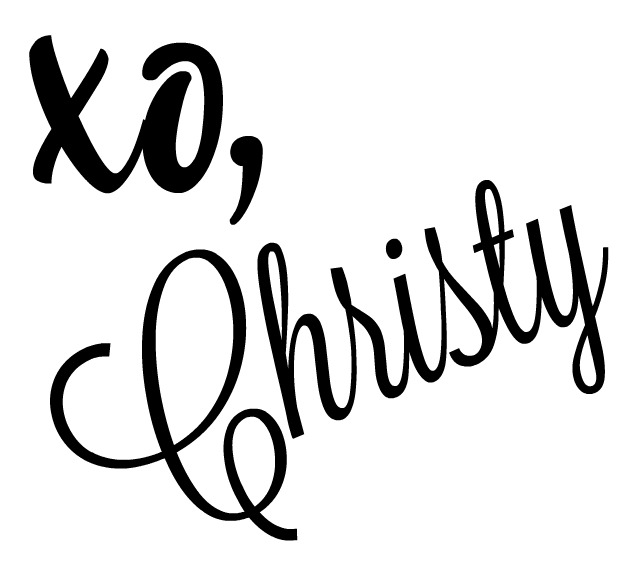 Upcoming Posts NEW to OSH!
Saturdays on the Porch #23
DIY Flannel Pumpkins
Fall in the Kitchen
Fall Home Tour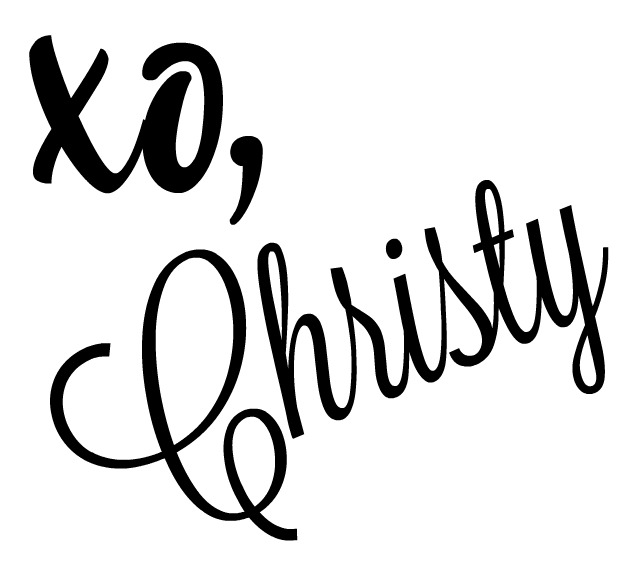 Buffer