Saturdays on the Porch #23
Saturdays on the Porch #23 featuring this week's fashion looks and more from Our Southern Home for life and home.
Happy Saturday, sweet friends! I hope you've had an absolutely amazing week!
In case you missed Saturdays on the Porch, you can find the archives HERE.
Latest from OSH!
Saturdays on the Porch #23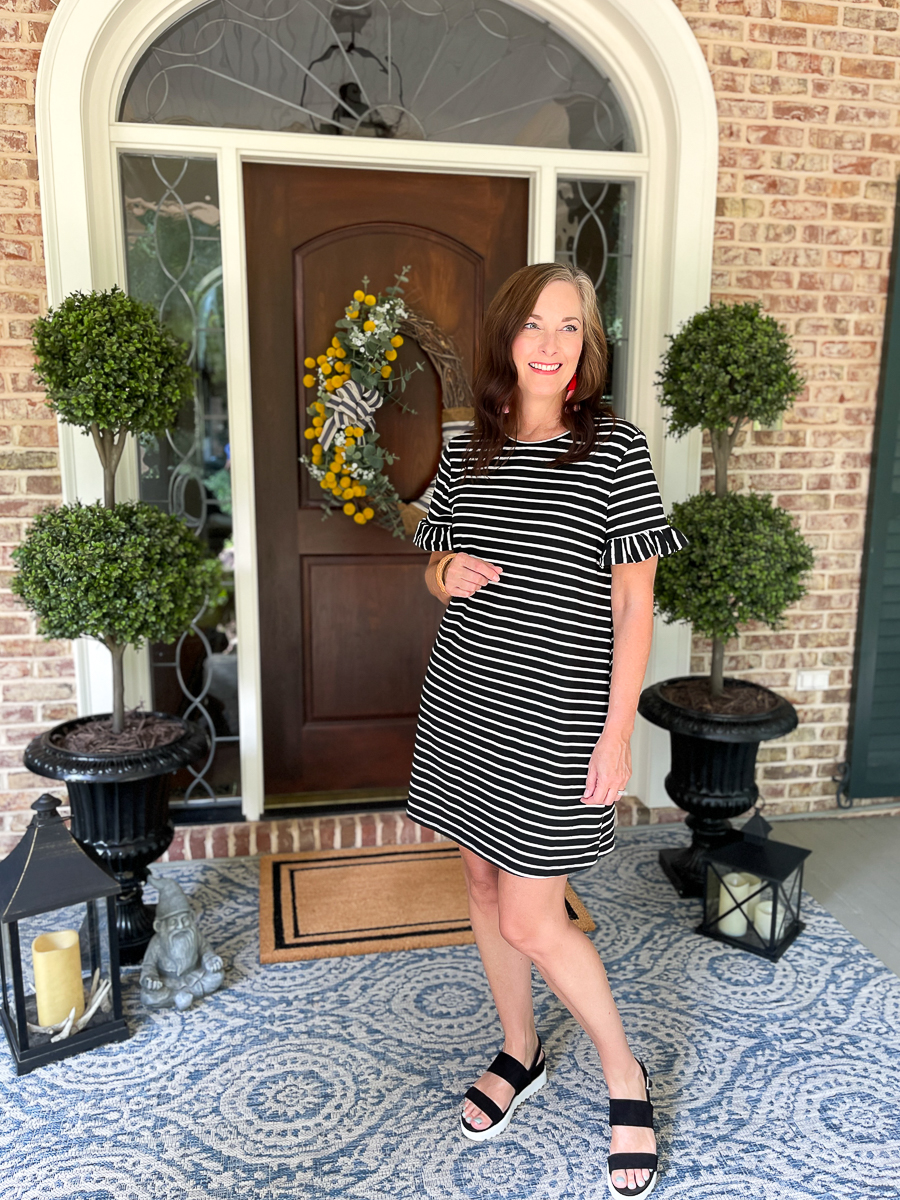 Earrings |  Topiaries  | Blue Rug | Mat | Similar Lanterns  | Dress  |  Bracelet  | Similar Sandals
I hope you've had an amazing week! Mine started out a mess. I have been straining my lower back way too much over the last few years. I guess it comes with age. I am starting some targeted exercises next week to strengthen my core and back. It seems to happen after I have been very busy painting, working in the yard….you get the idea. Last weekend I had jumped back into painting. Monday morning I had just put my paint clothes back on to finish painting the guest room closet doors.
Y'all, I was leaning over the sink brushing my teeth when it happened! Good grief! Seriously?? My family has teased me all week that I am the only person in the history of the world to hurt their back by brushing their teeth. Ha, Ha.
Monday and Tuesday, I was useless on the couch or bed alternating an ice pack and this amazing heating pad. It fits your entire back. I ordered for my son and mailed it to him in college when he strained his back playing golf. He was on his school's golf team. He's living back at home now and he brought it to me. We also have this one that is great for shoulders.
Wednesday I was able to do a little here and there. It's so strange in that I feel like my lower back is compressing. Then it just aches everywhere. When it happens, it's like a rubber band snapping. Does anyone have experience with this?
Yesterday, I was back at it full force!
I've been busy getting the house ready to photograph for fall tours. I have to get so much done this week because my 2 sisters-in-law and their husbands are coming next Saturday-Wednesday for a visit. I won't have time to work while they are here.
Kitchen Deep Cleaning Routine
September is usually my spring cleaning. I like to do it after the lackadaisical cleaning over the summer and before the fall season.
I started cleaning yesterday at 9 am and didn't stop until around 7 pm last night. Call me crazy, but I like to clean. I used to have a cleaning lady 1x per week years ago when I was teaching elementary school.
Honestly, I like to clean myself so I know what is done.
I seriously deep cleaned the kitchen yesterday. I thoroughly cleaned all of the cabinet exteriors, baseboards, and door frames with this cleaner. It smells so good. I mix a generous pour with warm water in a bucket. I then scrub with a microfiber cloth and then wipe with a dry one.
About 1x per year, I like to condition the tops of wood furniture surfaces with Howard's Feed & Wax. I use the same cleaning cloths.
I cleaned all of the kitchen windows inside and out. I used Windex and similar cleaning cloths.
I use very little if any paper towels for cleaning. The secret when cleaning windows and mirrors is lint-free. I spray Windex and clean with one towel then dry to a sparkling shine with a dry cloth. When the dry cloth starts to get too wet, I grab a clean, dry one.
When cleaning the glass of picture frames, I spray Windex on the cloth and then wipe the glass so it doesn't run down into the frame.
I cleaned my kitchen backsplash and granite counters with this daily cleaner and cloths. I buy the concentrate and mix it in a spray bottle. I do love using my Thieves from Young Living. I also use it to make a bathroom cleaner. I go back and forth between the 2. With Covid, I did start using the above cleaner.
I wiped all of my stainless down really well with stainless cleaning cloth.
I love using the Swiffer for cleaning frames and decor.
I vacuum with my central vac then I mop floors with my Bissell Crosswave Max. Y'all this thing is amazing and so worth it! The dirty water reservoir amazes me with all that dirty water. It will also vacuum at the same time that it mops. I just did double today with vacuuming first.
I also cleaned all of my lighting in the kitchen.
Whew! I've got a bit more cleaning of the family room and dining room to do this morning then I'll photograph today before it gets all messed up! Ha, ha! I've got a busy work weekend ahead of me.
The Outfit (scroll for photos)
Earrings |  Topiaries  | Blue Rug | Mat | Similar Lanterns  | Dress  |  Bracelet  | Similar Sandals
I've had this dress from Amazon since last spring. It's from Amazon and is less than $20. It comes in several colors.
FIT TIP: I am wearing a size medium. It fits true to size.
This is honestly a dress that I grab all the time. It's so comfortable and washes well. I do air dry it.
I've worn it dressed up with wedges and down with sneakers. You can really change the look with different colored earrings or necklaces. I tend to lean more toward a statement earring these days.
The earrings are very long. I actually cut the length off of them to make them shorter. the chain is easy to cut.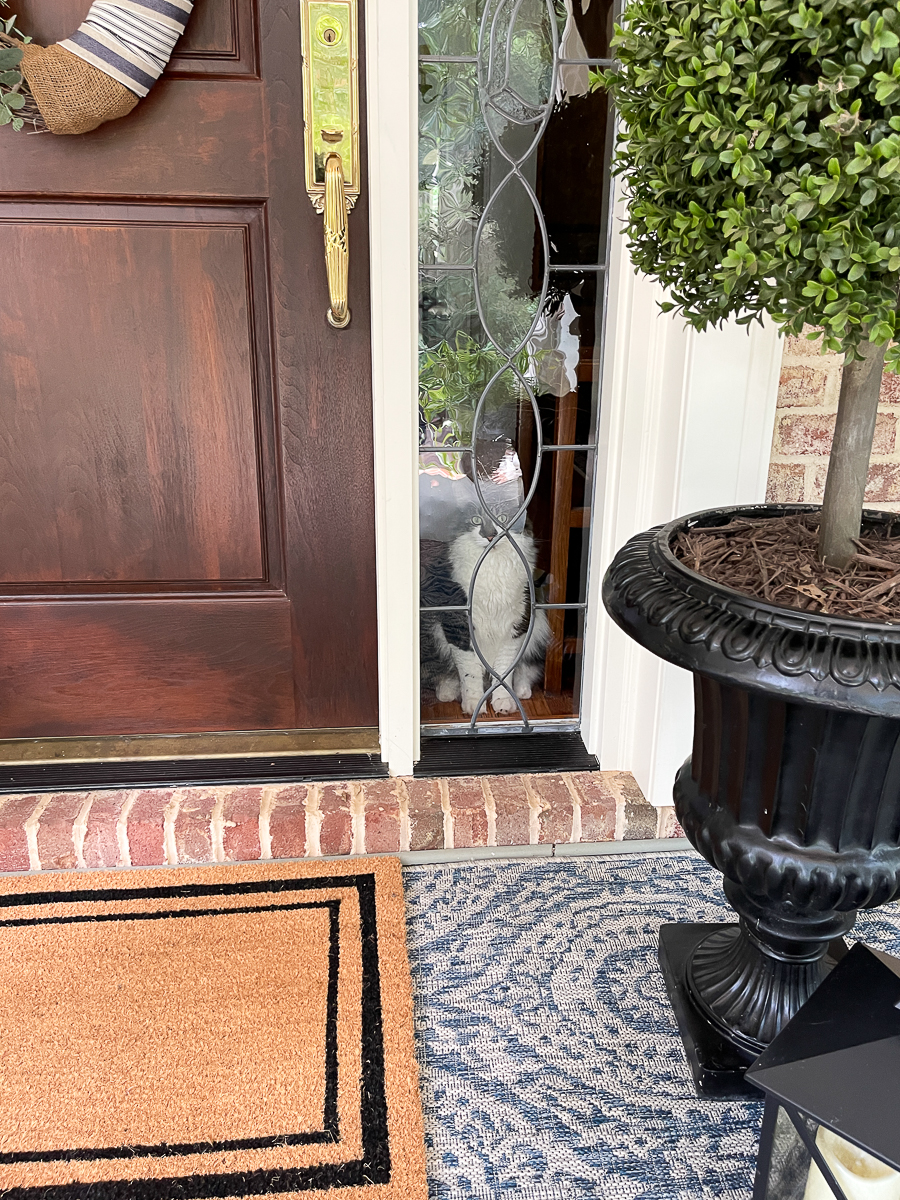 Jack loves to watch the photoshoot from the comfort of air conditioning. He rarely goes outside when hot. He detests the heat. He will go out some in the early morning. He prefers cooler weather for sure.
What I'm Reading
What We are Watching
We just finished Clickbait on Netflix, and wow! We loved it. Many twists and turns. So good!
Ted Lasso on Apple is so fun and lighthearted.
Season 2 of Truth Be Told on Apple is also great with Octavia Spencer and Kate Hudson. Octavia plays a true crime podcaster. She is investigating the murder of Kate's husband.
I'm looking forward to watching The Chair on Netflix. It was just released.
What We've Bought
Ok….I ordered a lot this week! We are redecorating the guest room and fluffing other rooms for guests. I also ordered some fashion pieces for fall for upcoming posts.
What Caught My Eye
I hope you have an amazing weekend! Sorry, this post isn't photo-heavy. It was a crazy week! I hope to get a Saturdays on the Porch out for next Saturday, but if for some reason I don't….it's because I have family in town staying for a visit.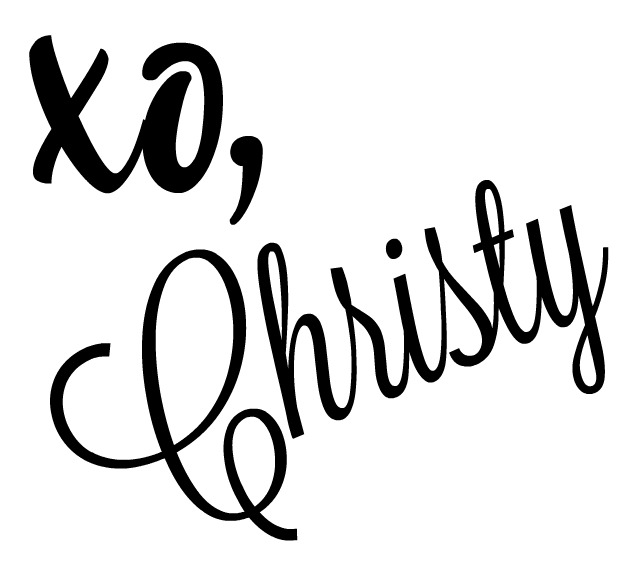 Buffer