Winter Flowers + Home and Decor Encore
Creating simple winter flower arrangements is an easy way to transition from Christmas to winter! This and more for the new year!
Latest from OSH!
We finally have all of the Christmas decor packed away for next year! I purged some this year and really packed things away efficiently for next year. You can read all the details HERE.
The challenge is that empty space after Christmas is packed away. I really try to decorate things a little differently with the change in seasons.
One way to add a fresh new look is with some simple florals using grocery store flowers. Here are several ideas!
Winter Flower Arrangement Ideas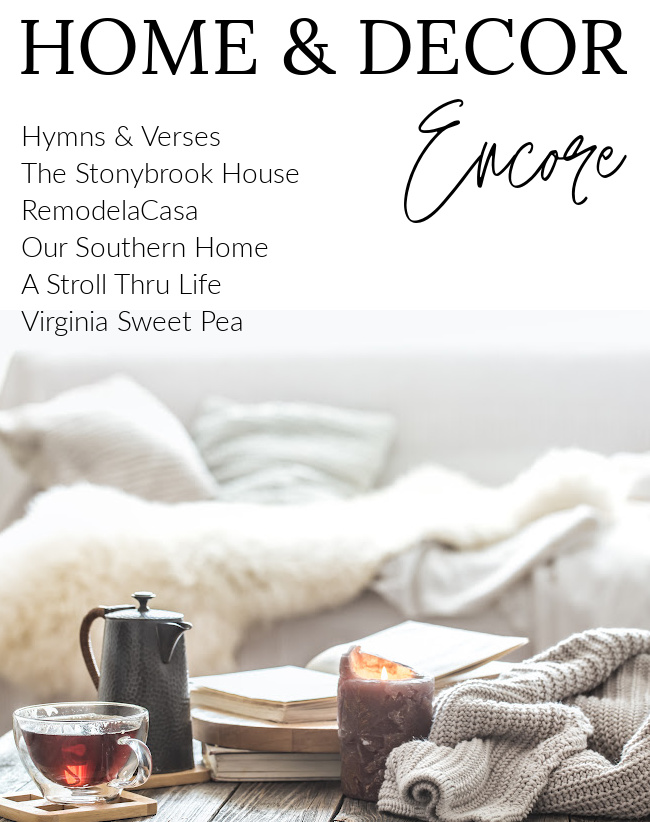 HYMNS AND VERSES | FREE LET IT SNOW PRINT
REMODELACASA | CLEVER WAYS TO ORGANIZE A SMALL APARTMENT
OUR SOUTHERN HOME | WINTER FLORAL ARRANGEMENTS
SWEET PEA | LOW CALORIE RUSSIAN TEA
A STROLL THRU LIFE | CHAMPAGNE TASTE ON A BEER BUDGET
Buffer