Time sure does fly. It is hard to believe this week is the 4th of July! It's not too late to plan a cook-out or party to celebrate.
Today with a group of blogging friends, we are sharing ideas to decorate for the day and entertain. I am sharing over Fifty 4th of July ideas to get your party started!
Our 4th of July party would not be complete without this Adult Slushie recipe! It's a family favorite, and I'm sure it will one of yours as well.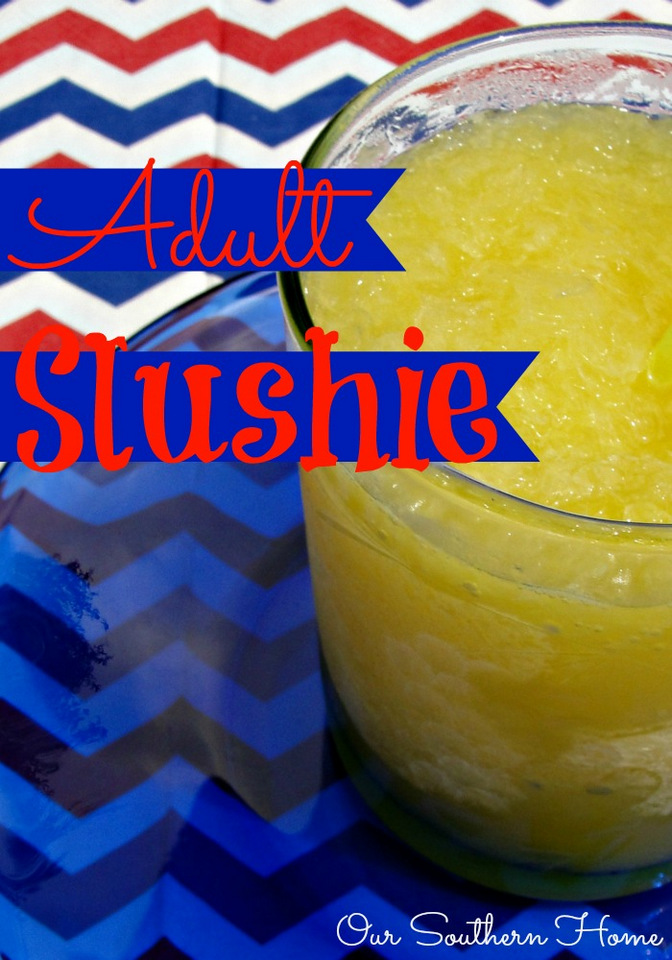 You may ask….why share this slushie? It is the one thing all the adults expect at our 4th beach house party and all summer at the beach! The kids expect ice cream and fun games….we expect the slushie! The recipe is so easy!!! You will need a large plastic container that can go in the freezer. I've had mine for many years. It's by Rubbermaid and is called a #8 Servin' Saver. I just looked it up online and kind of laughing. Mine is listed as 1980s vintage! Lol!!! It says a #8 is 33 cups.
Here is the recipe! You can see our 4th festivities in action complete with games and activities HERE.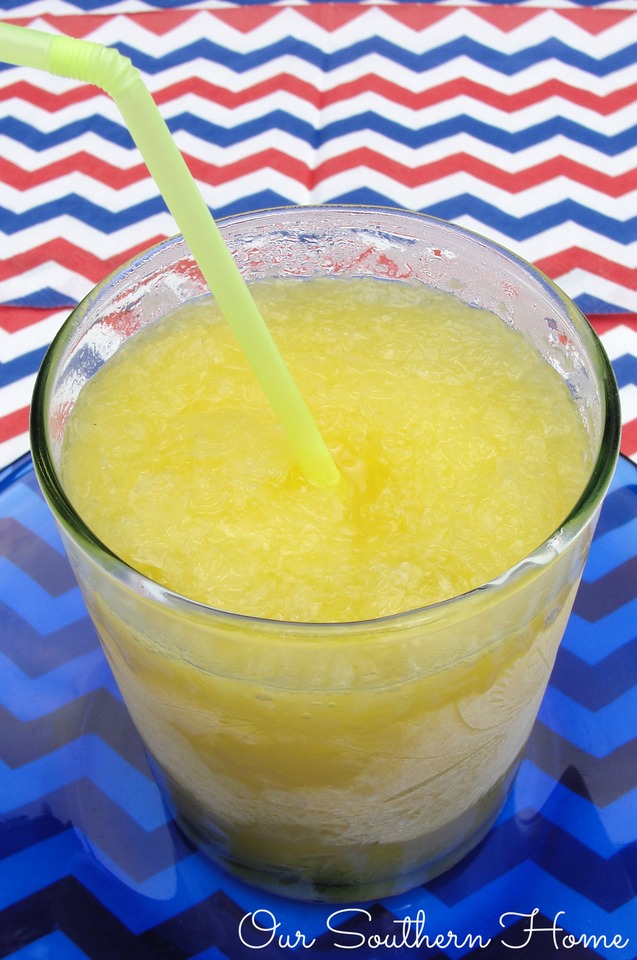 Adult Slushie
2014-06-11 01:30:43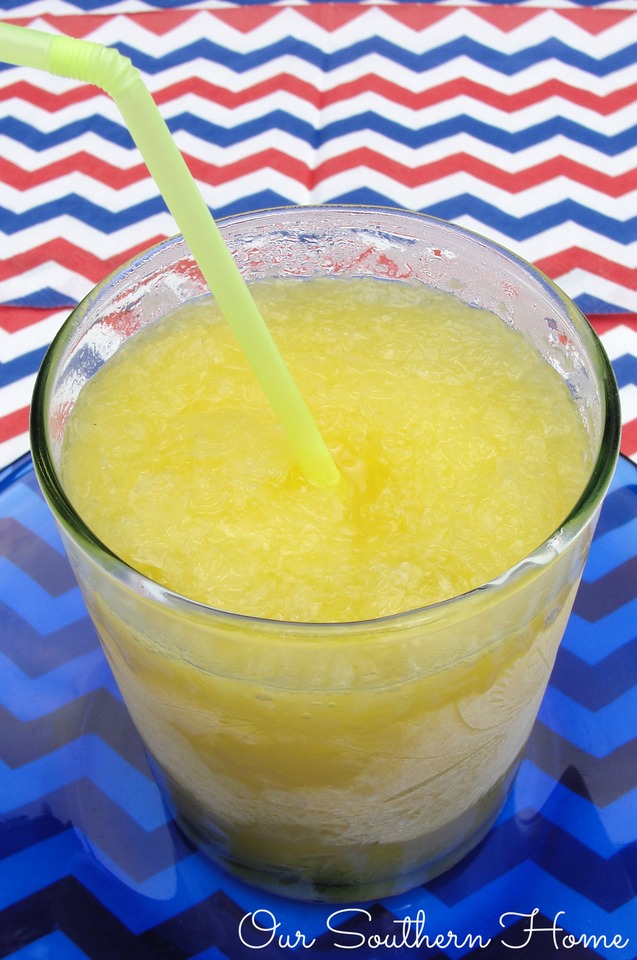 Alcoholic adult slushie that is frozen in advance. It makes enough for a crowd.
Ingredients
2 - 2 liters of Mountain Dew or Diet Mountain Dew
12 ounce can of frozen lemonade
12 ounce can frozen orange juice
12 ounce can of frozen pineapple juice
2 cups of gin
2 cups of vodka
Instructions
Mix all together in large freezer safe container and freeze 24 hours.
Notes
During the freezing process, I like to occasionally stir to keep the alcohol distributed.
It will not completely freeze due to the alcohol.
Scoop out with large spoon or ice cream scoop into desired size serving cups.
May need to eat with a spoon at first.
Our Southern Home https://www.oursouthernhomesc.com/
I normally do not drink or buy soft drinks, but this is the exception!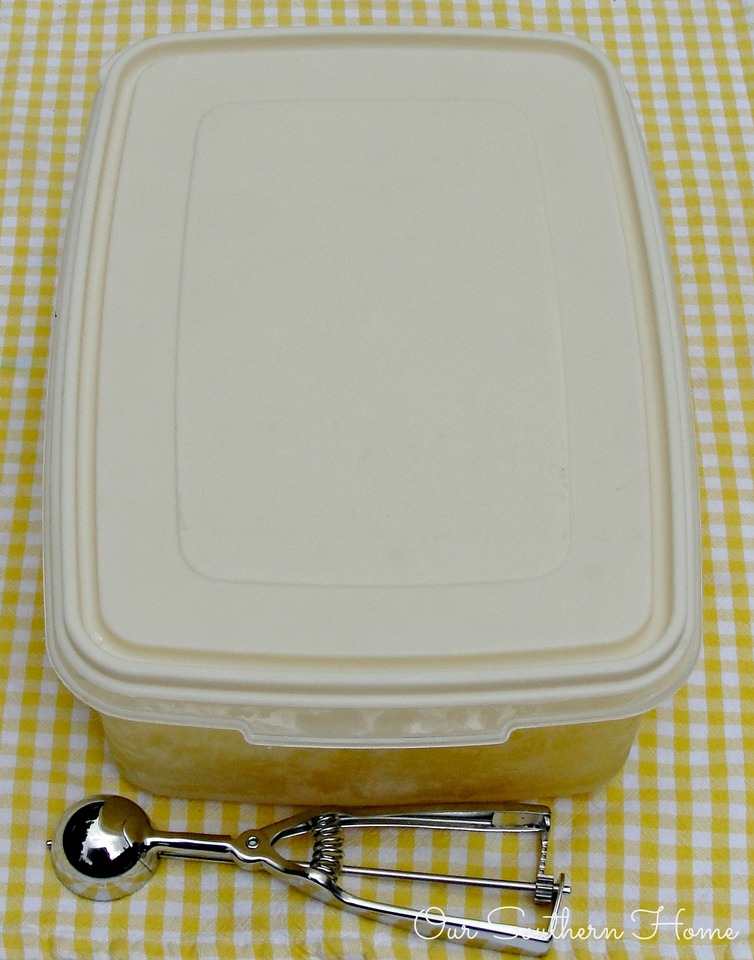 Here is my vintage (lol) Rubbermaid container!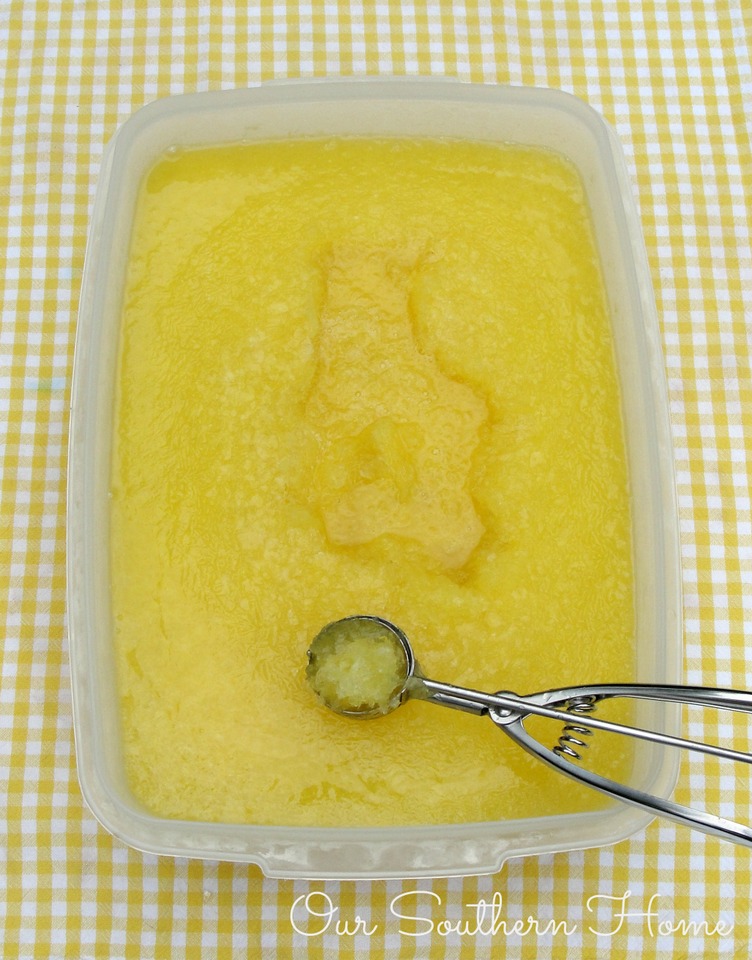 This was the slushie frozen just over night. I pulled it out to photograph for this post. We did have friends over for a cook-out that night and served it. It was more frozen at that time being the 24 hour mark.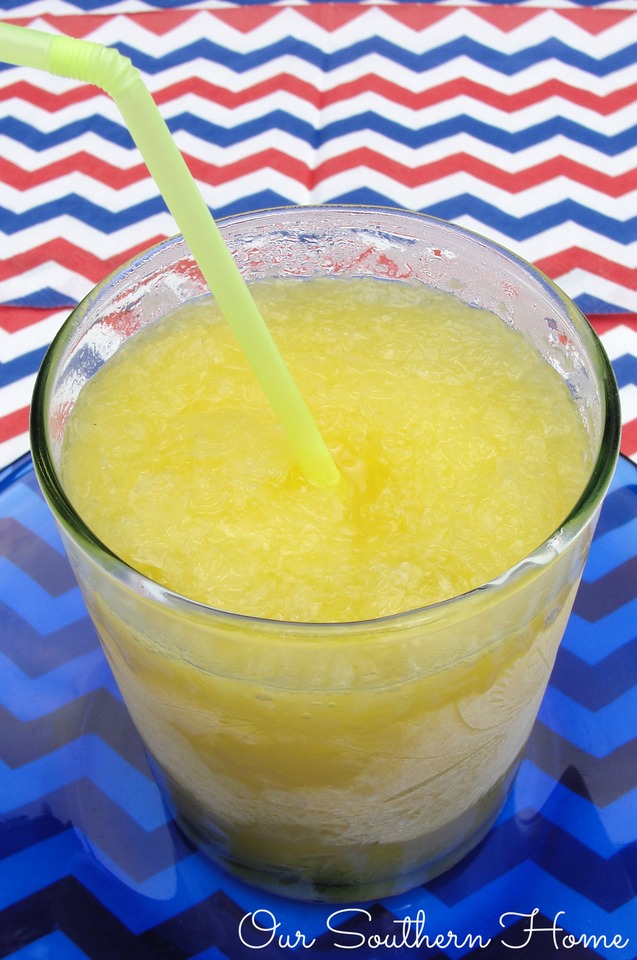 This is such a part of our 4th of July tradition!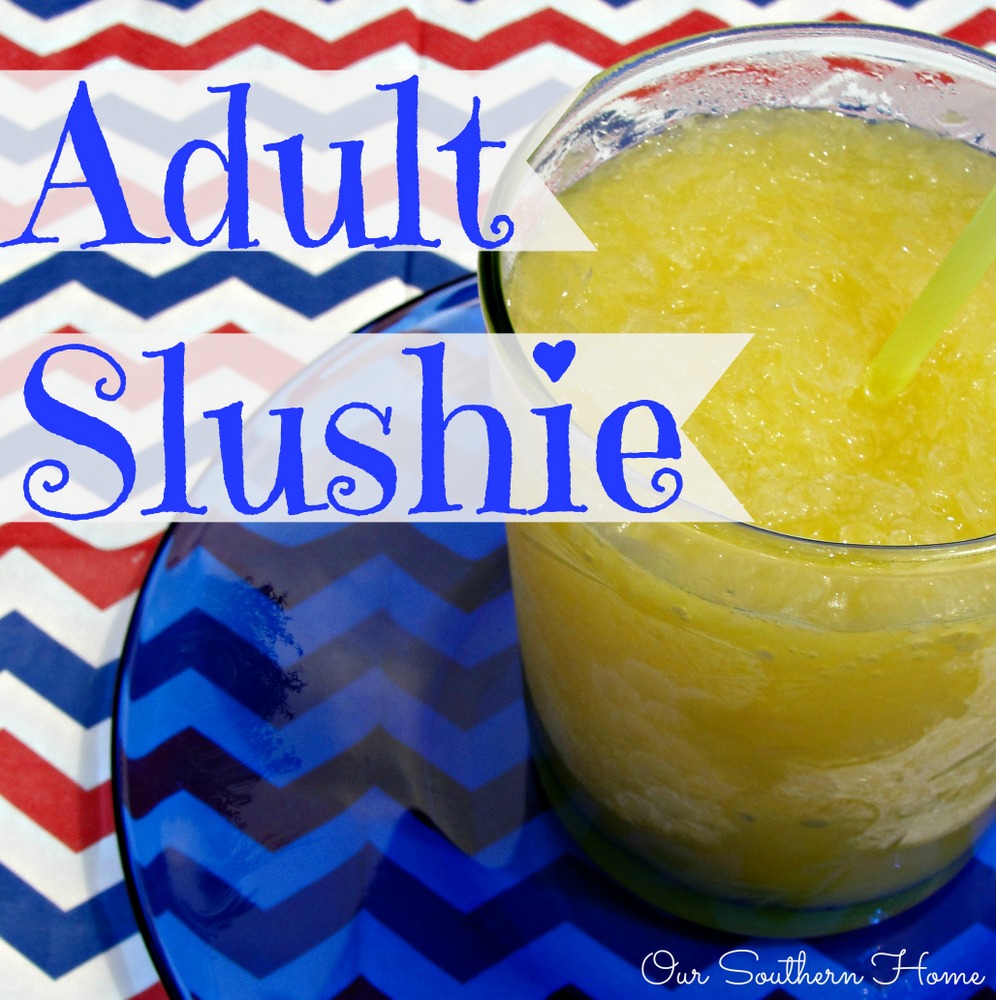 Looking for a very simple wreath to decorate your front door?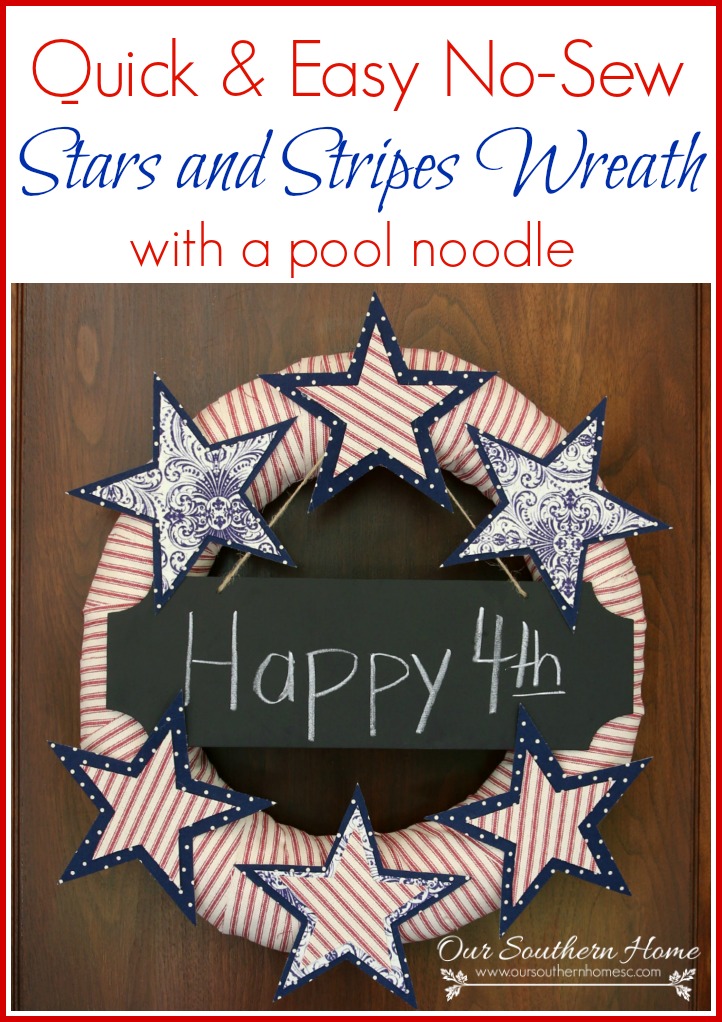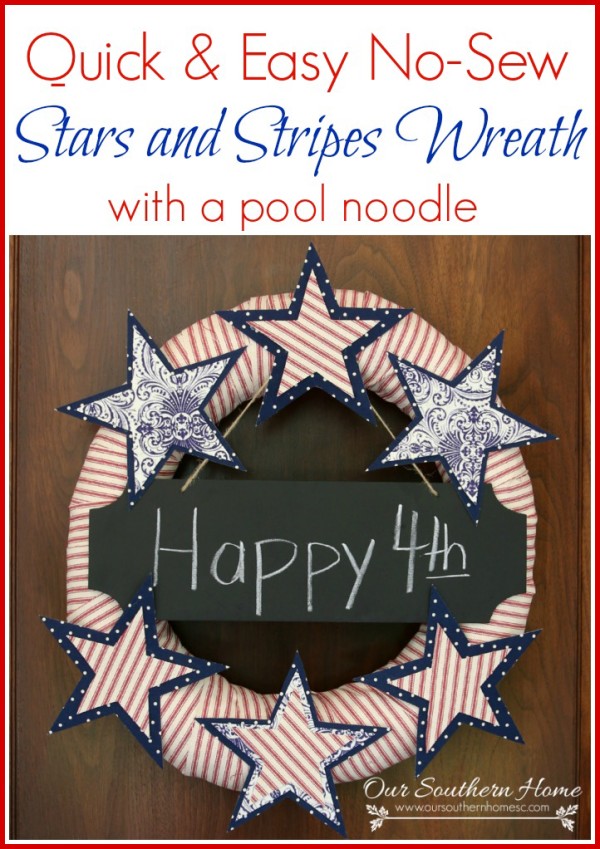 You can put this wreath together in just over an hour! It's so simple using a dollar store pool noodle. You could even use dollar store bandannas for the fabric. You can find the tutorial HERE.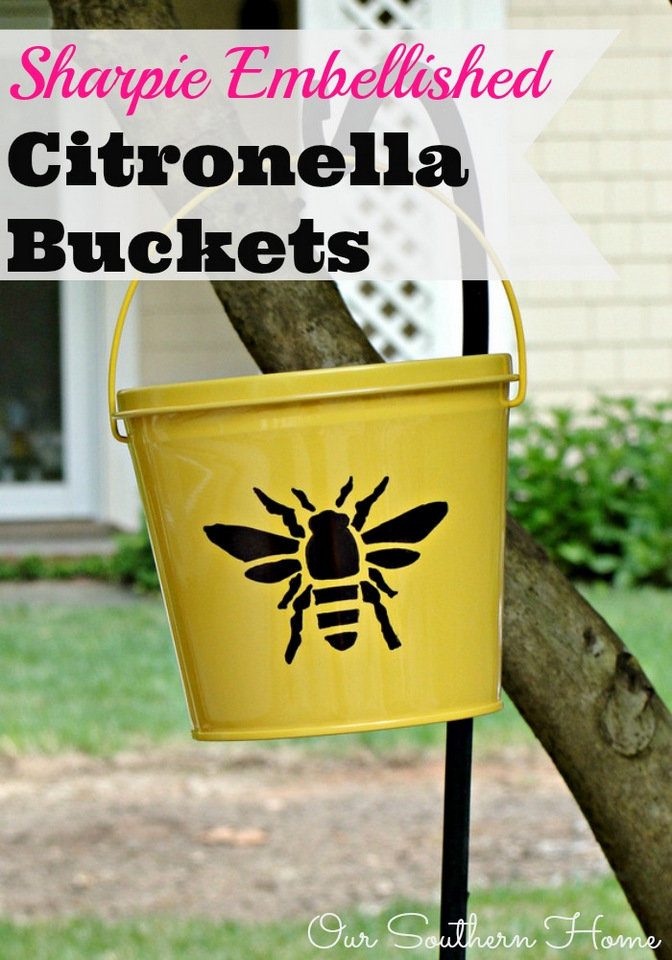 I know these don't look like the 4th, but no outdoor party could be complete without citronella candles. They don't have to necessarily match to serve their purpose, but you could purchase blue or red ones and do something very similar! You can find the easy tutorial HERE using a Sharpie marker!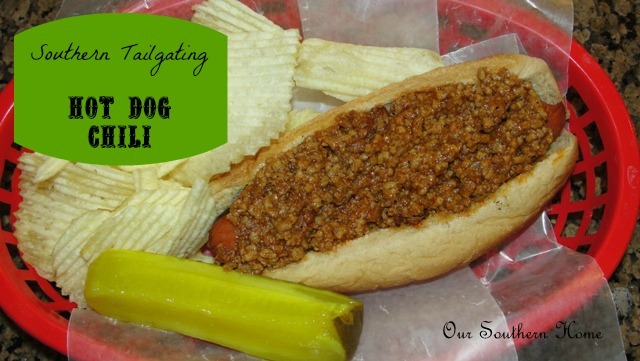 Skip opening a can of hot dog chili! Make this up in advance or cook in the crock-pot for the dogs and burgers. It freezes well. I make a bunch at a time and freeze in dinner size batches for us. The kids love it. I'm personally not a hot dog lover, but they are great with this chili! You can find it HERE. This was one of my first blog posts when I started blogging 3 years ago. I cringe at the photo. Need to re-shoot this recipe since it has been shared a lot.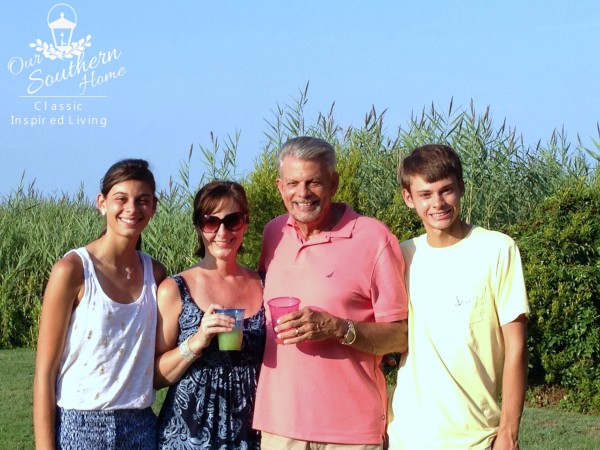 Here is last year's 4th photo. Notice what we have in our hands!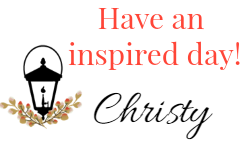 Now check out all of the crazy fun ideas below to get your 4th party started!
Buffer