Merry Christmas sweet friends! I thought I'd pick my favorite photos from our Christmas Home this year to share in ONE post!
I can't believe that the big day is almost here! Enjoy the photo tour. I'll include links to the individual rooms if you'd like more details. My complete tour is compiled of 3 different posts!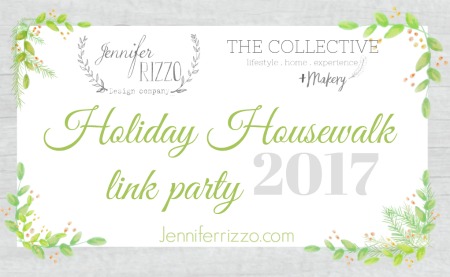 I'm linking up to Jennifer Rizzo!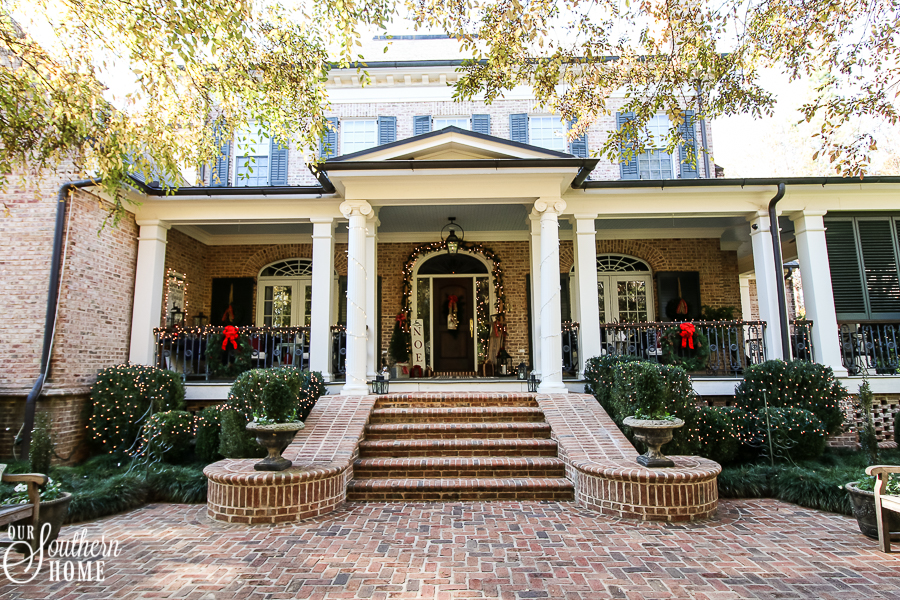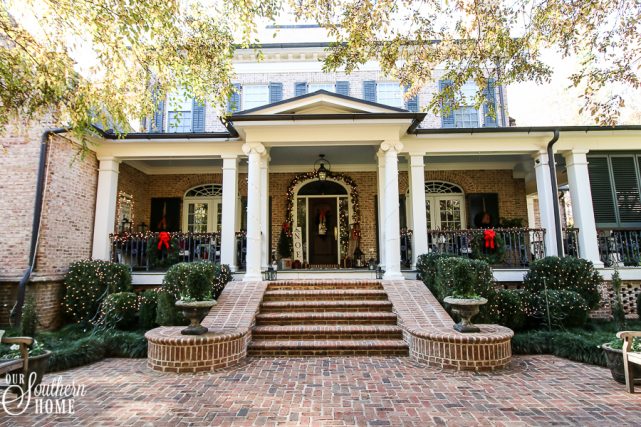 Our home is located in the Upstate of SC! We built our home in 2004 from a Southern Living house plan by John Tee.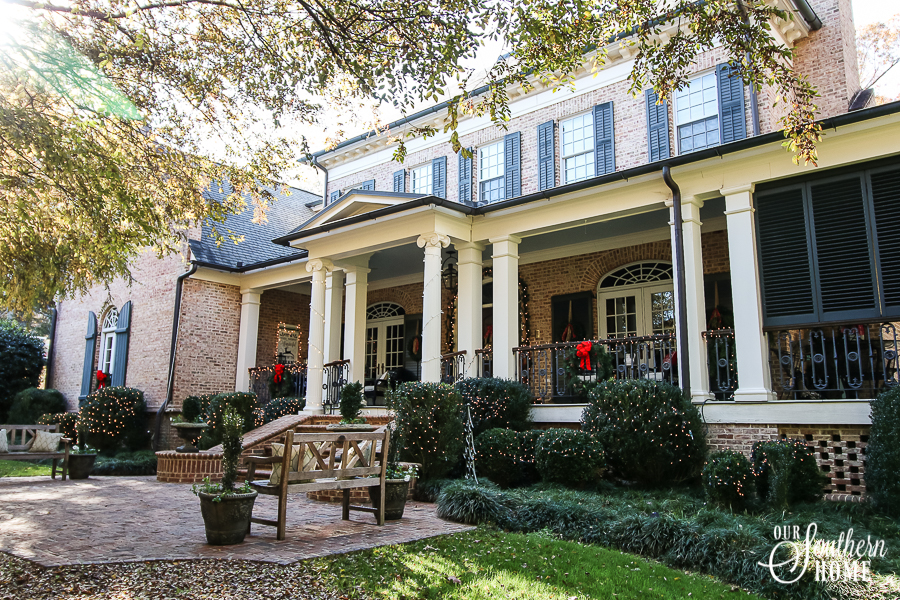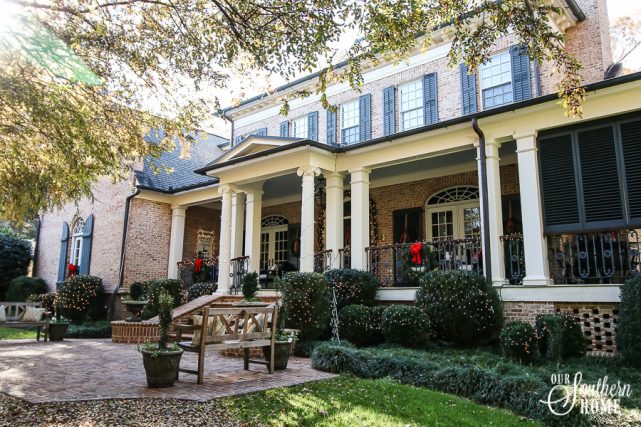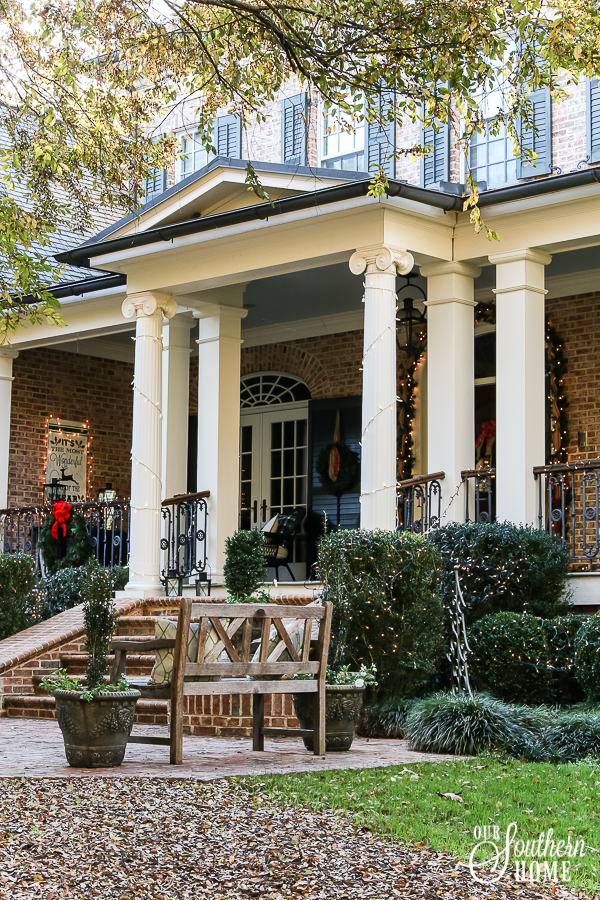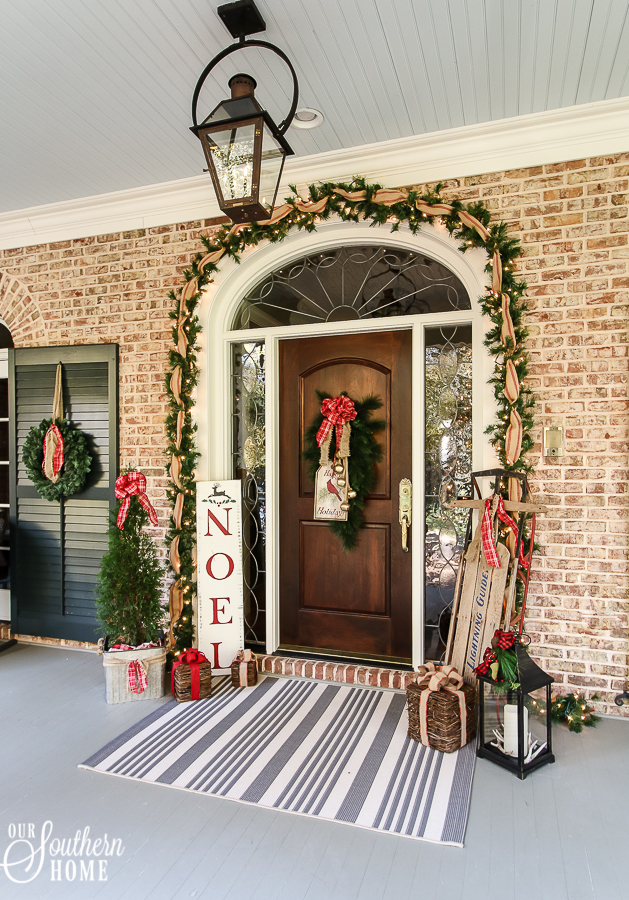 The porch is probably my favorite spot to decorate or is it the screened porch? See the detailed Christmas Porch HERE.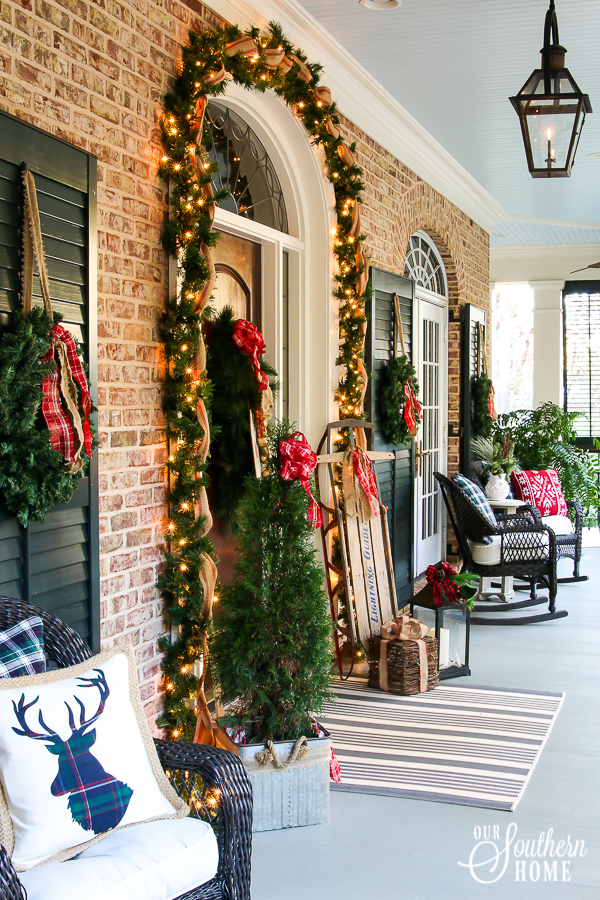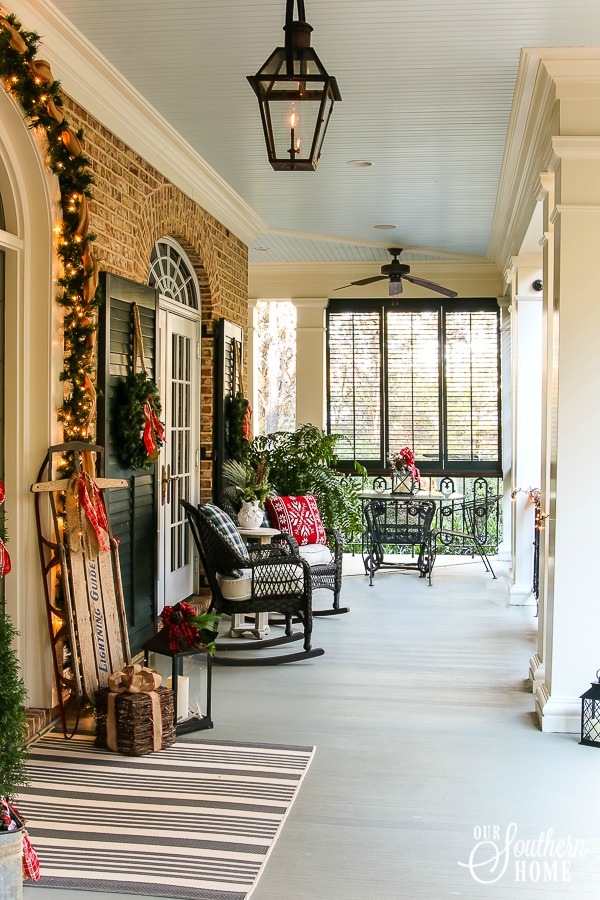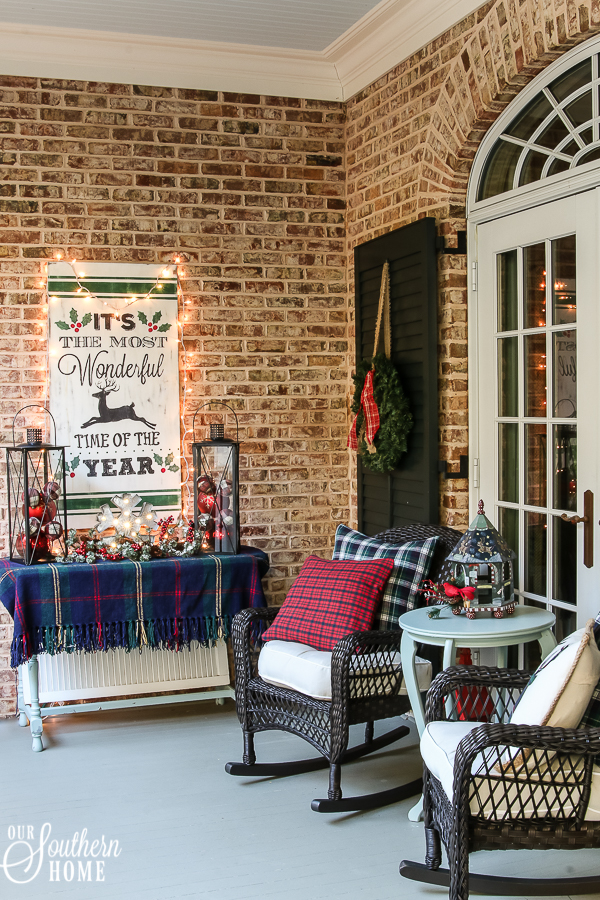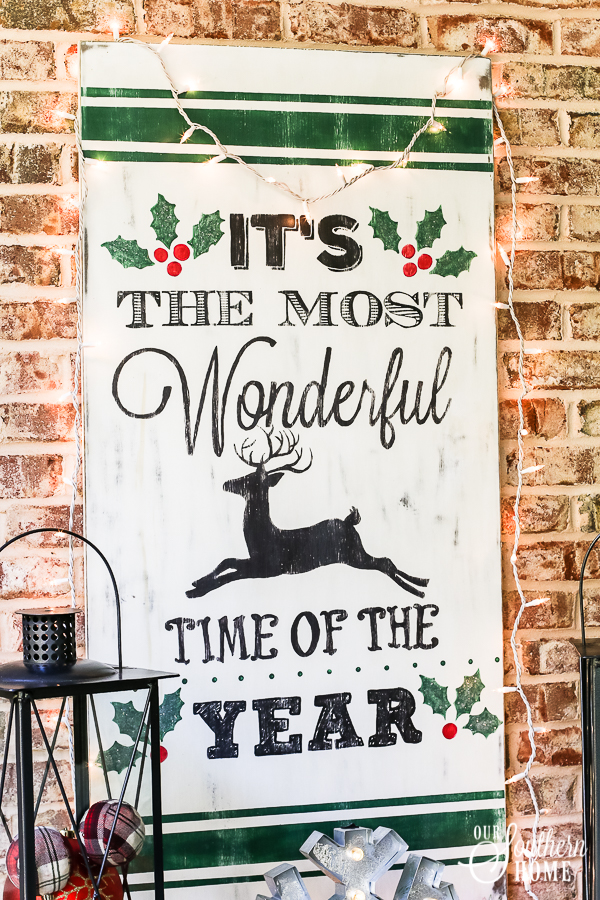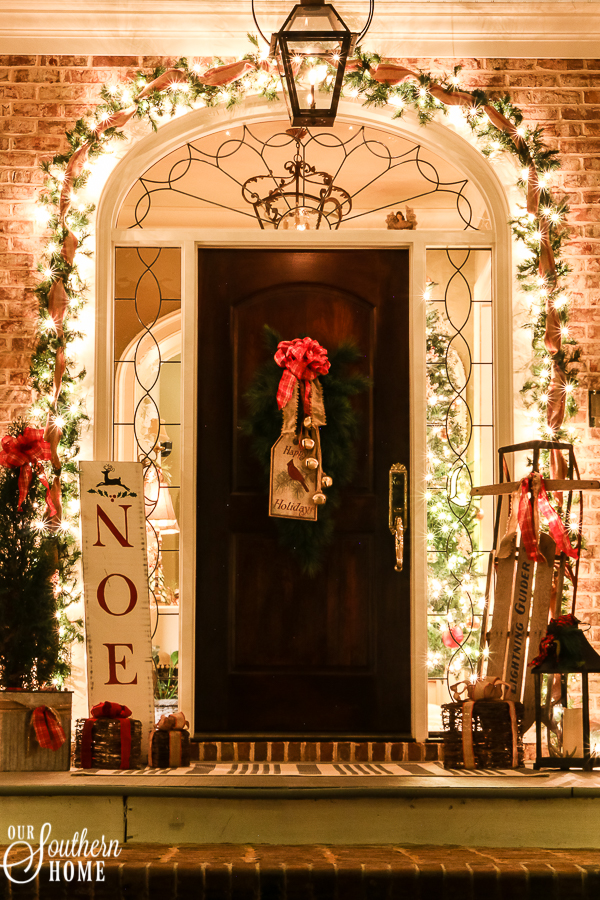 I love the nighttime shots!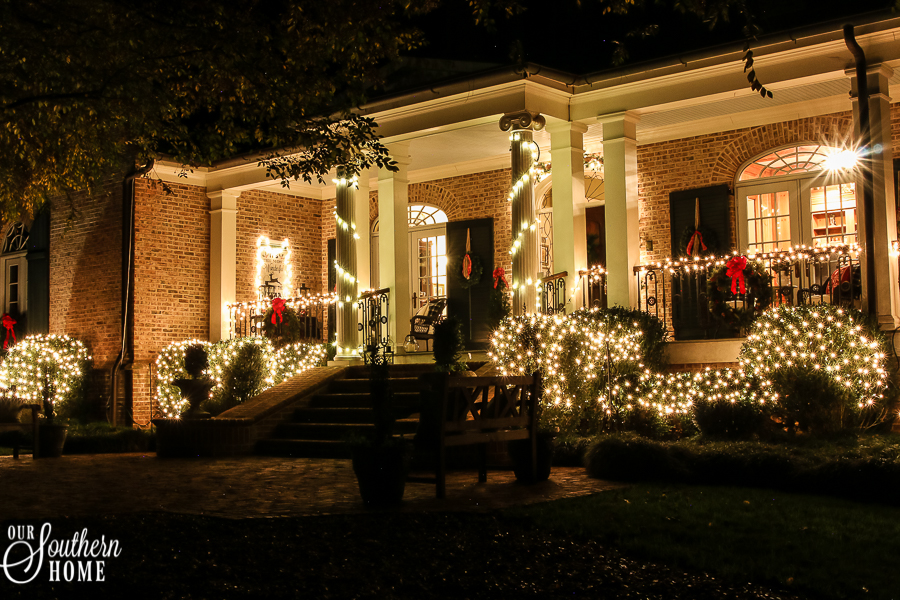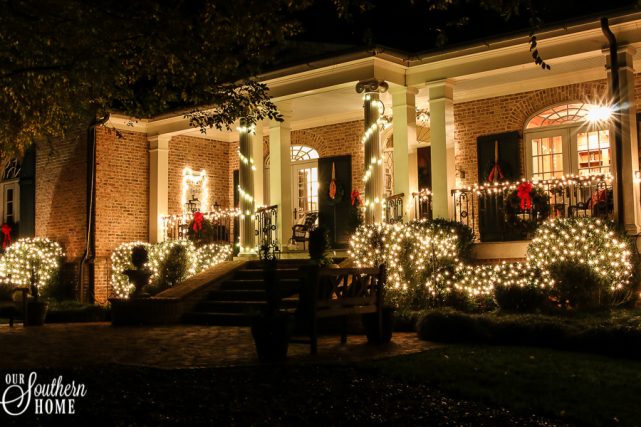 Let's go inside!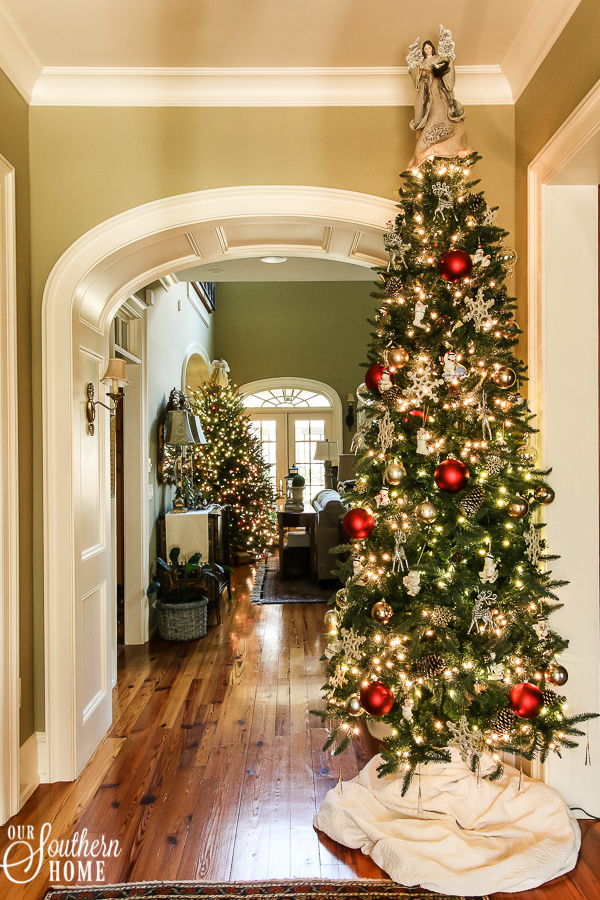 Here is the foyer with the antique heart pine floors.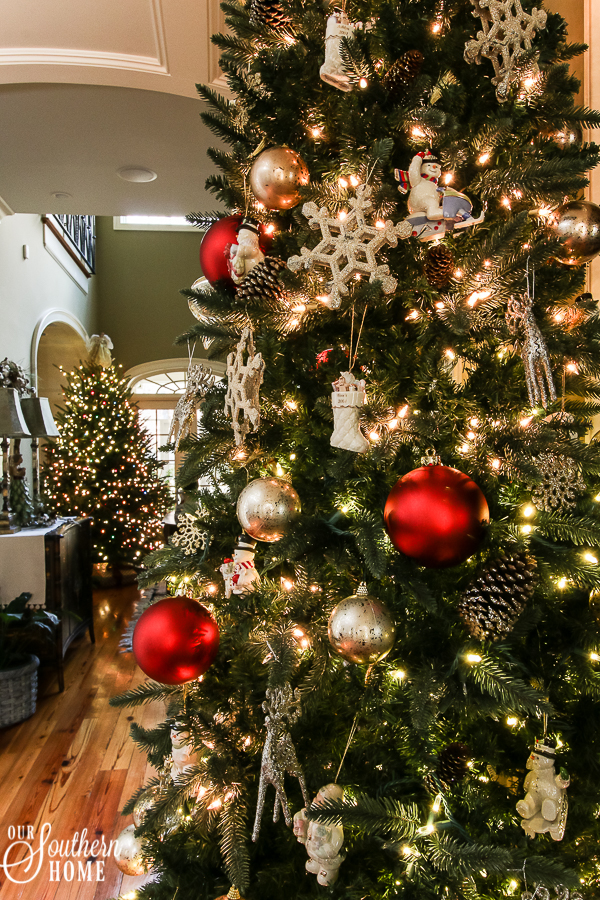 This is the more formal tree.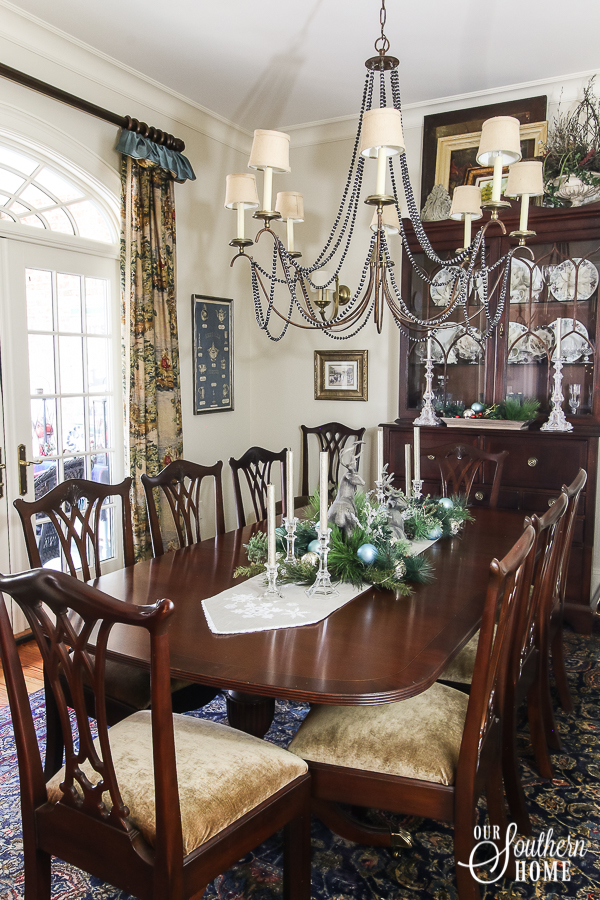 You can see more of the Dining Room HERE.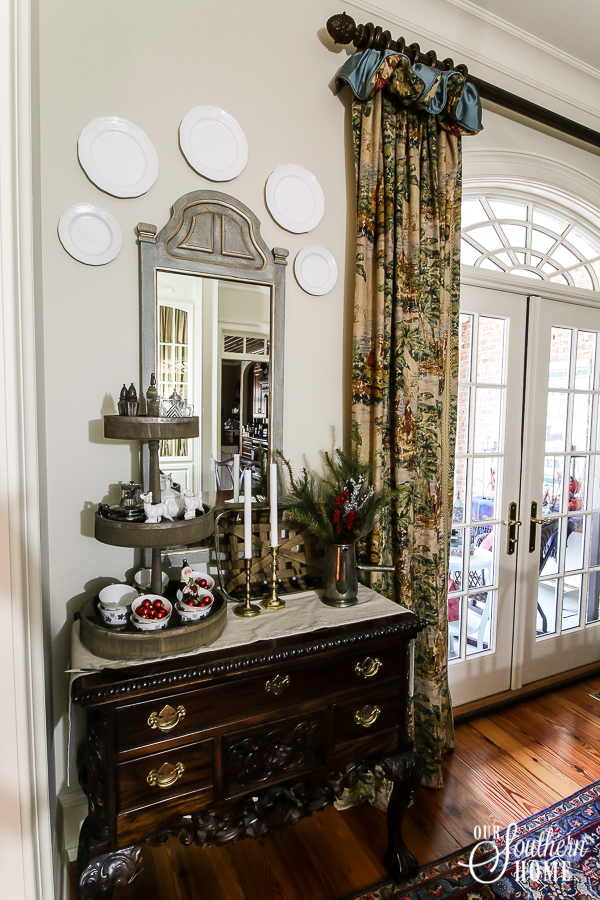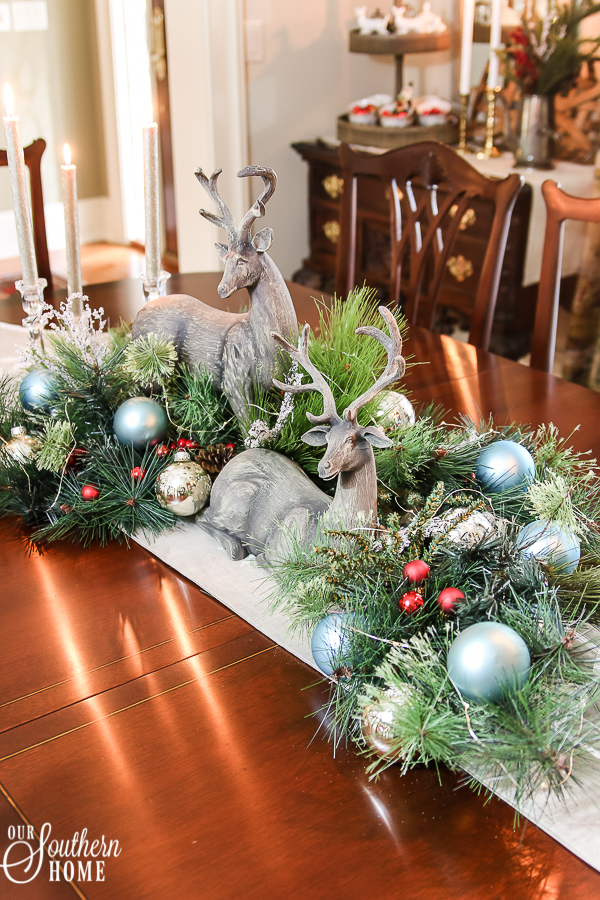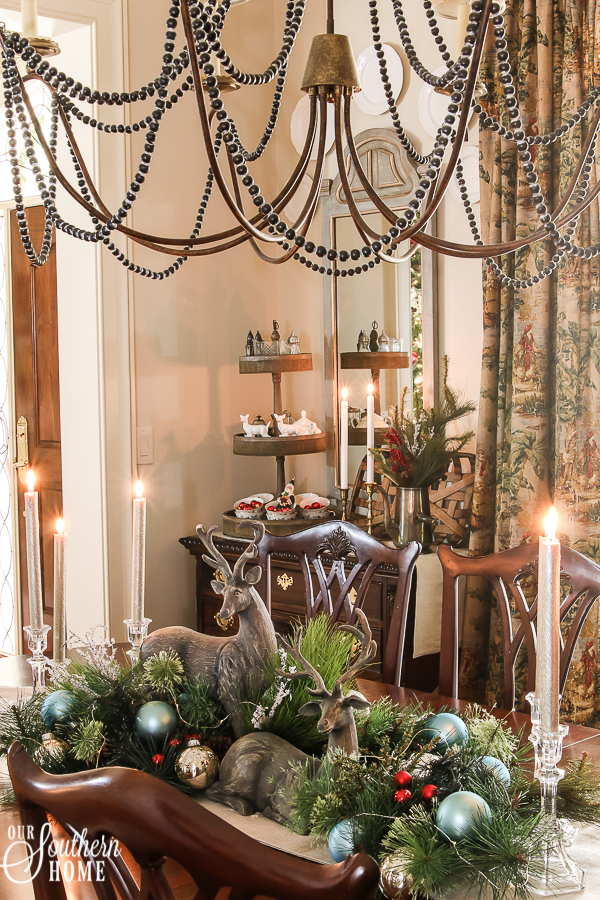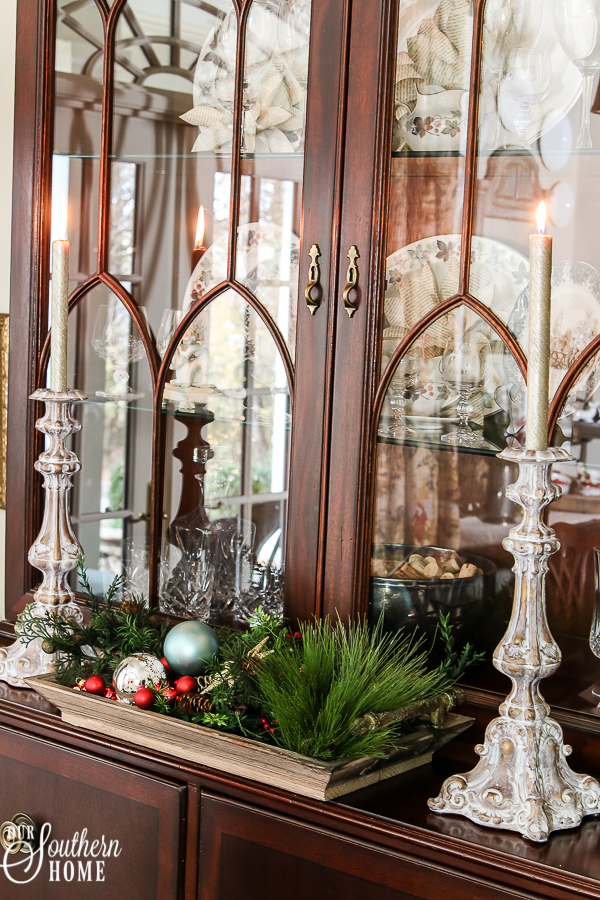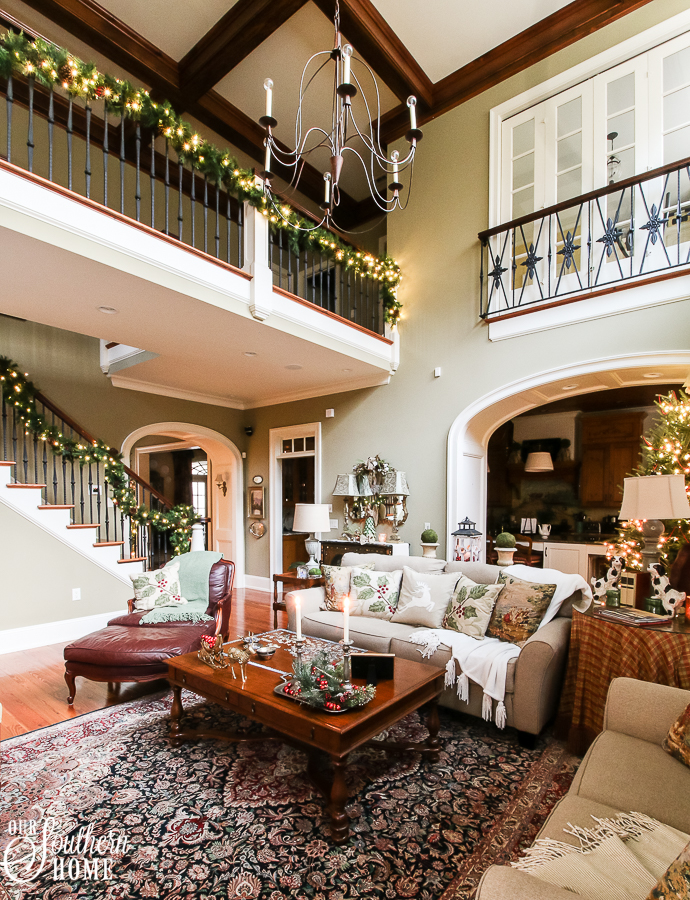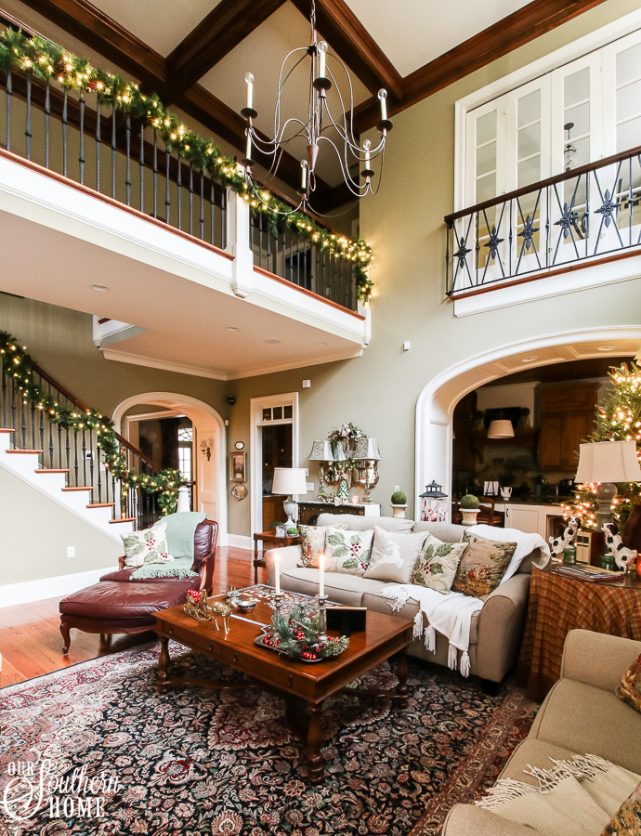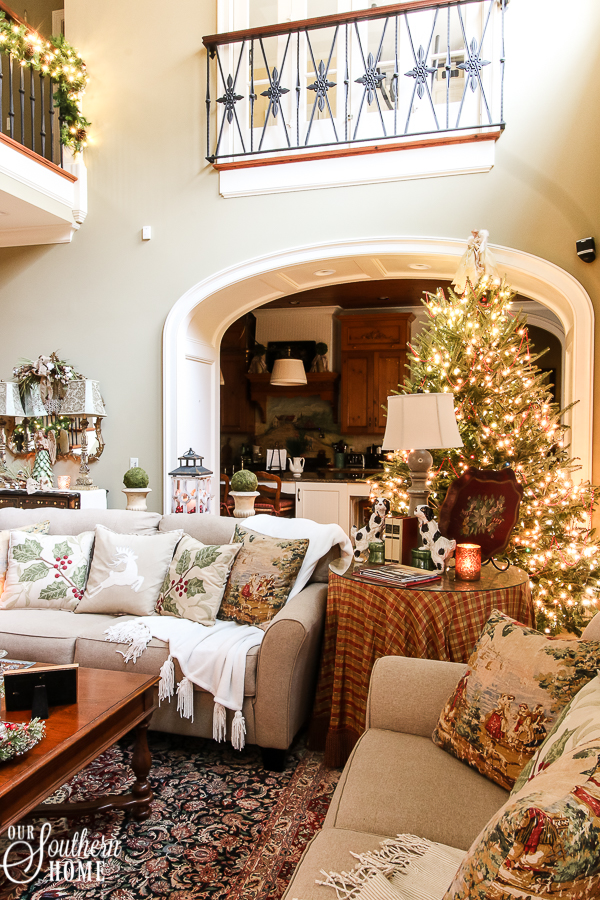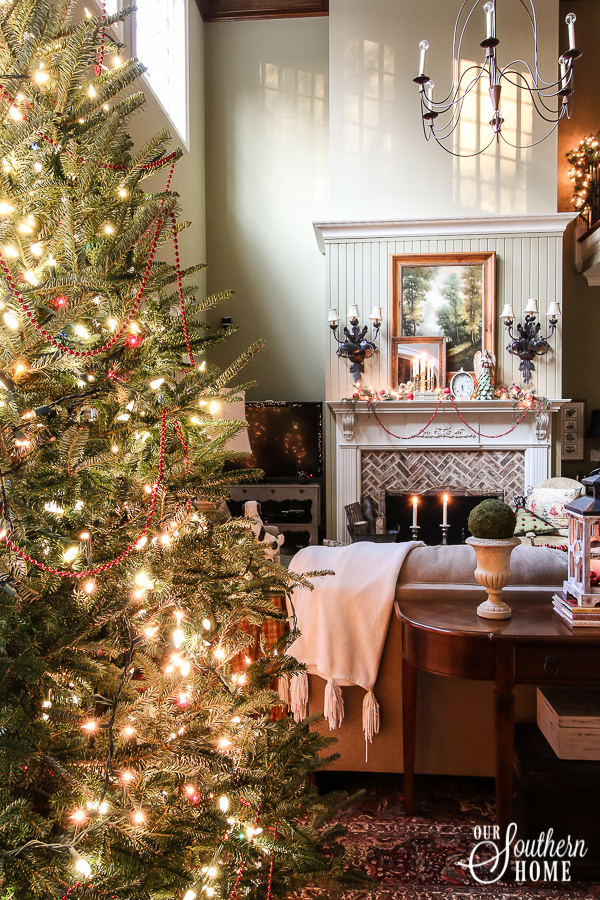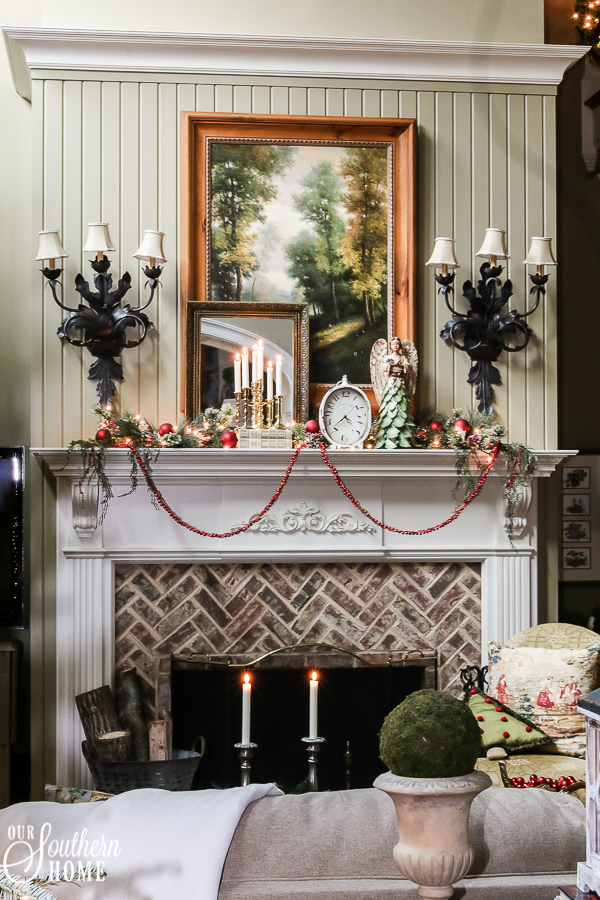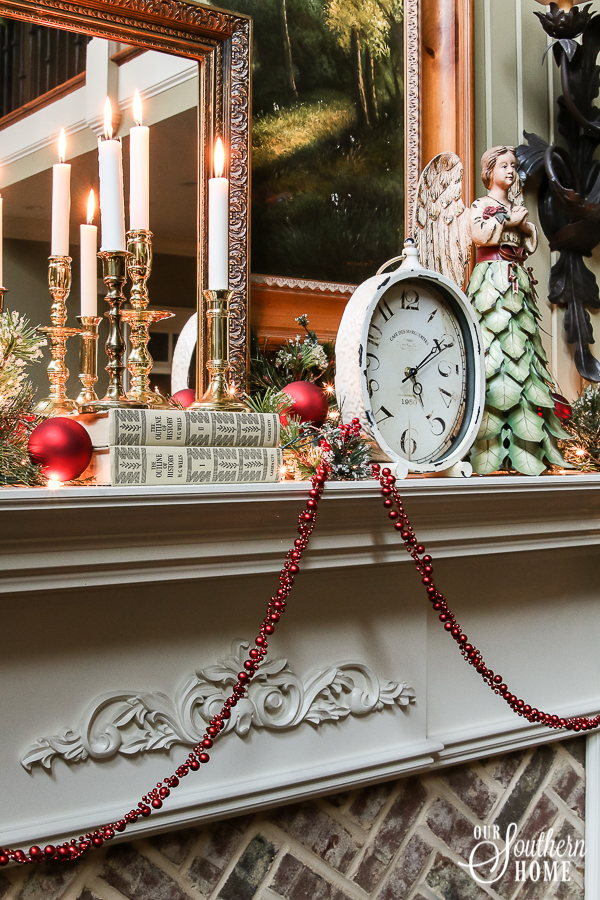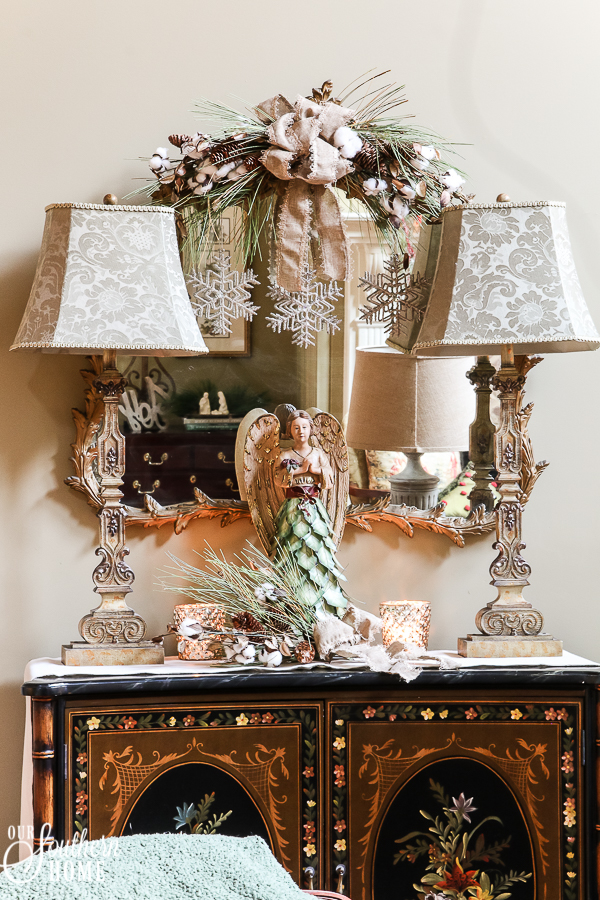 The family room and kitchen are open for entertaining!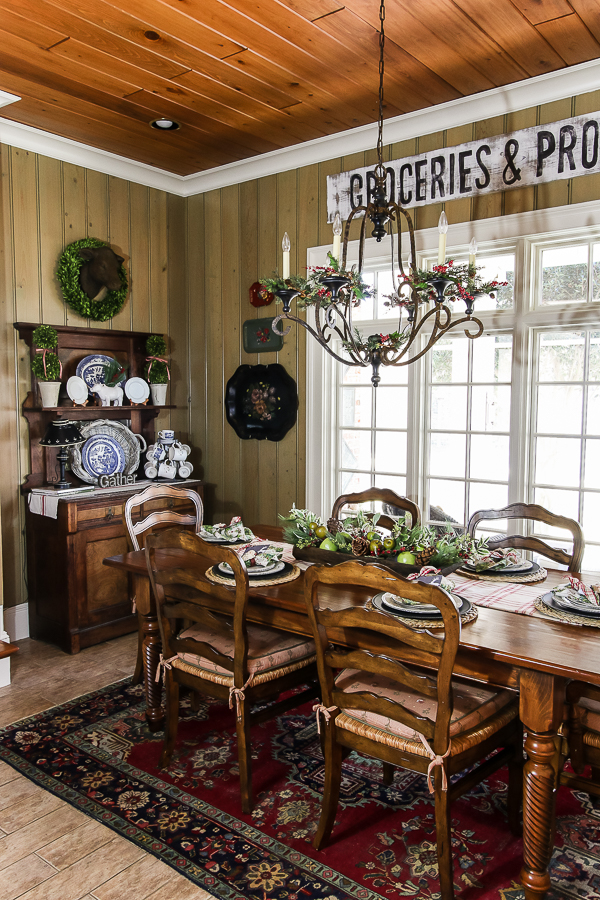 Wait…..this is my favorite room. I am so glad that after 13 years….we still love our home and wouldn't change a thing! I am starting to change paint colors in the house gradually.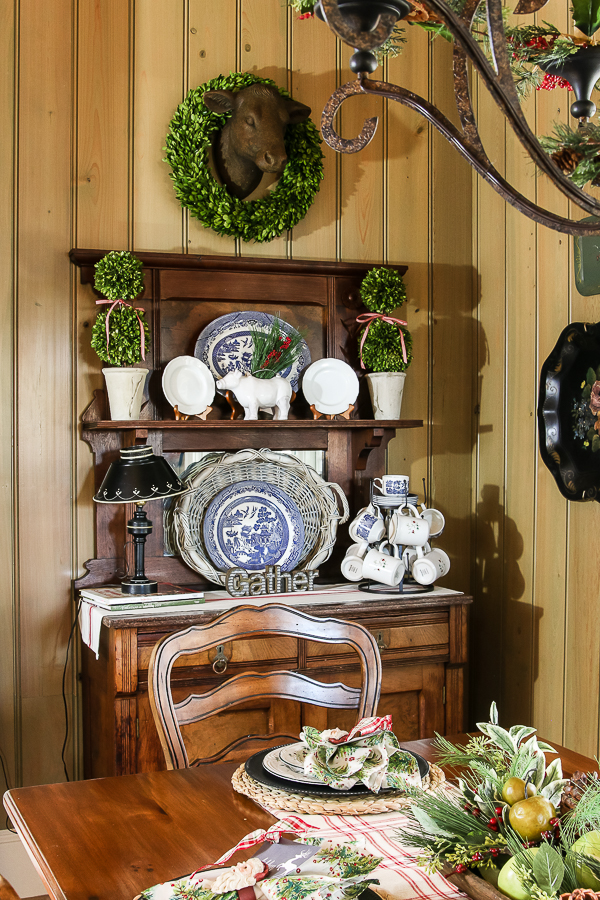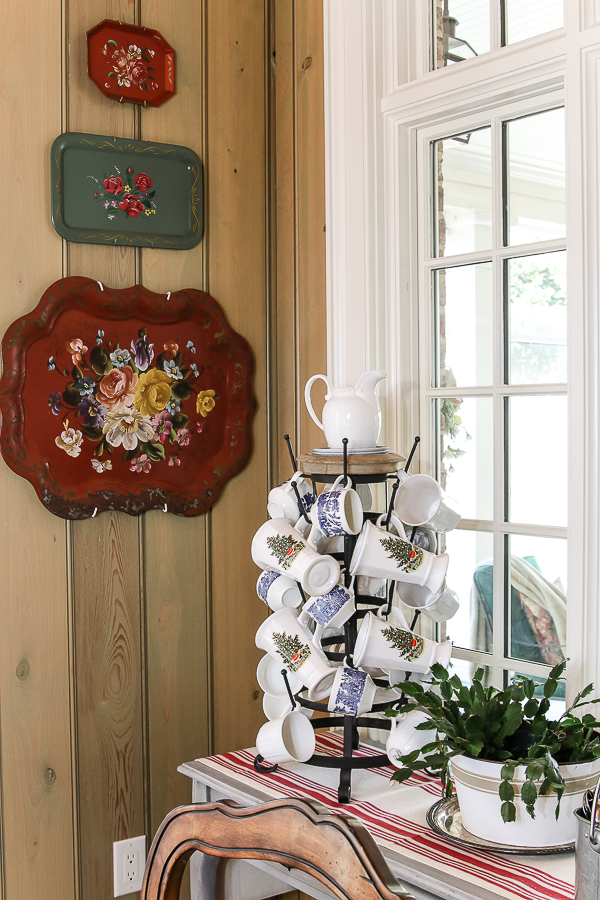 Lots of thrift store makeovers grace our home amongst antiques and store bought items.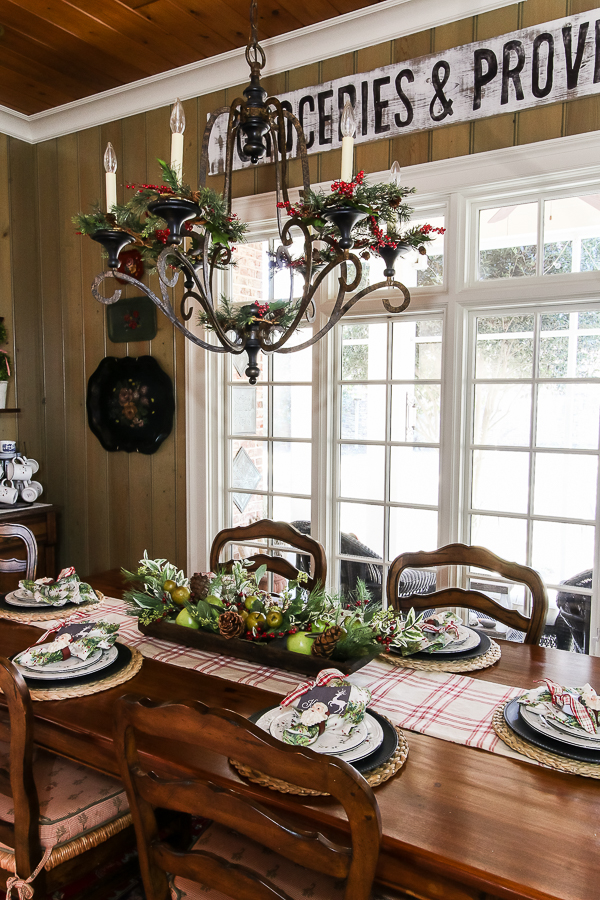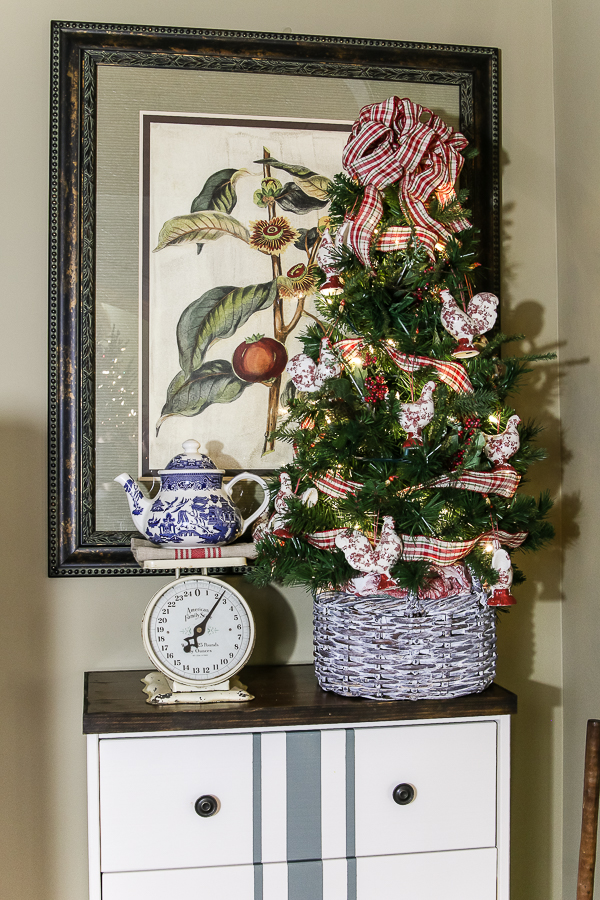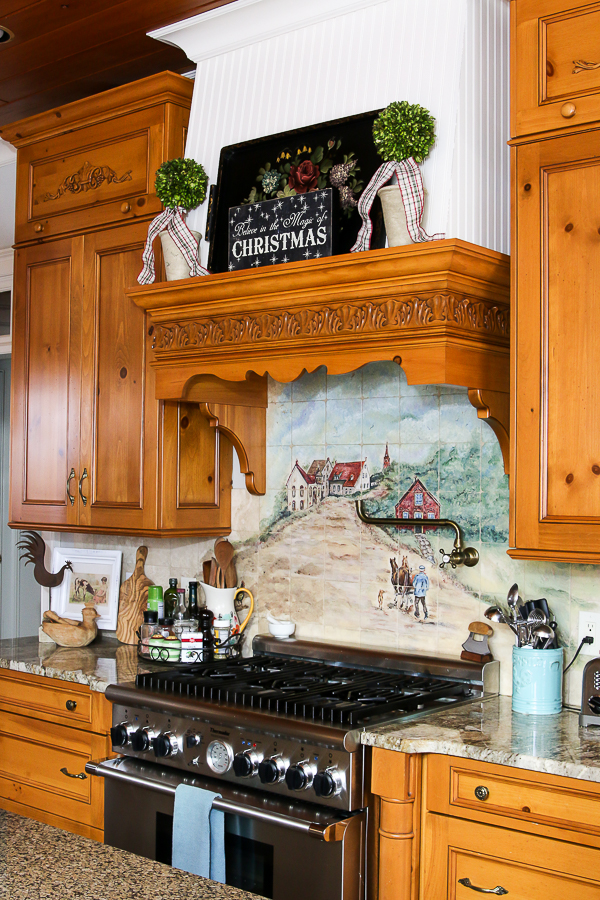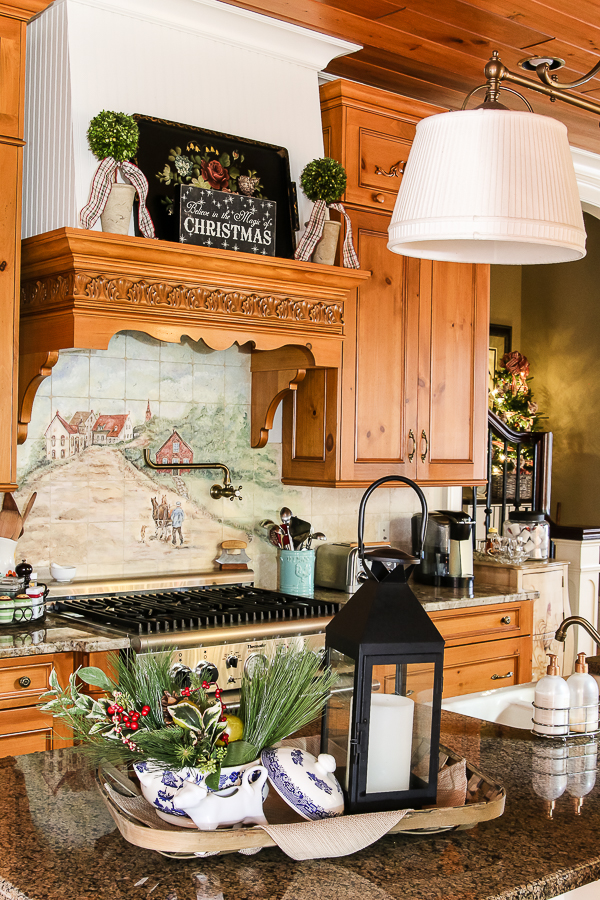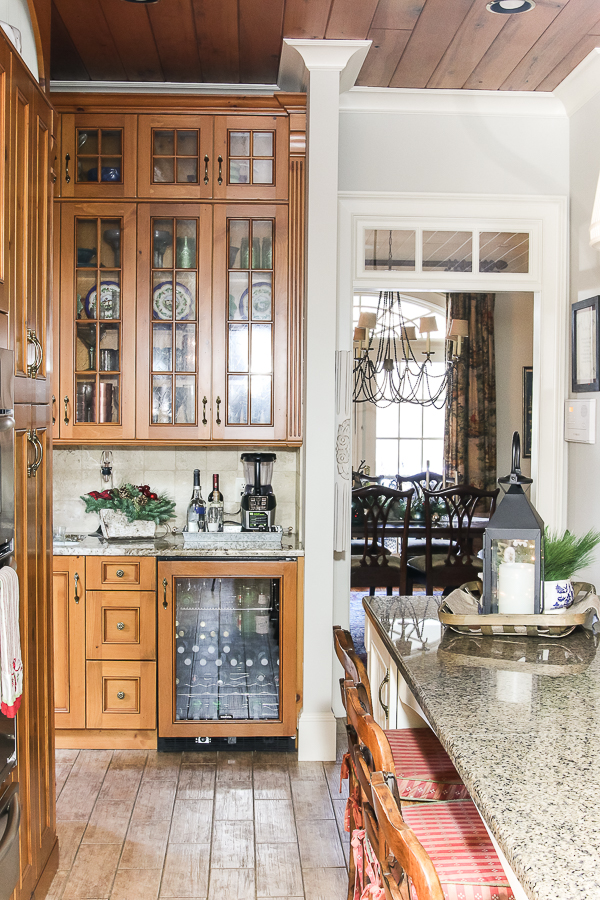 I painted all of the green cabinets antique white and the walls grey last year. I love the change!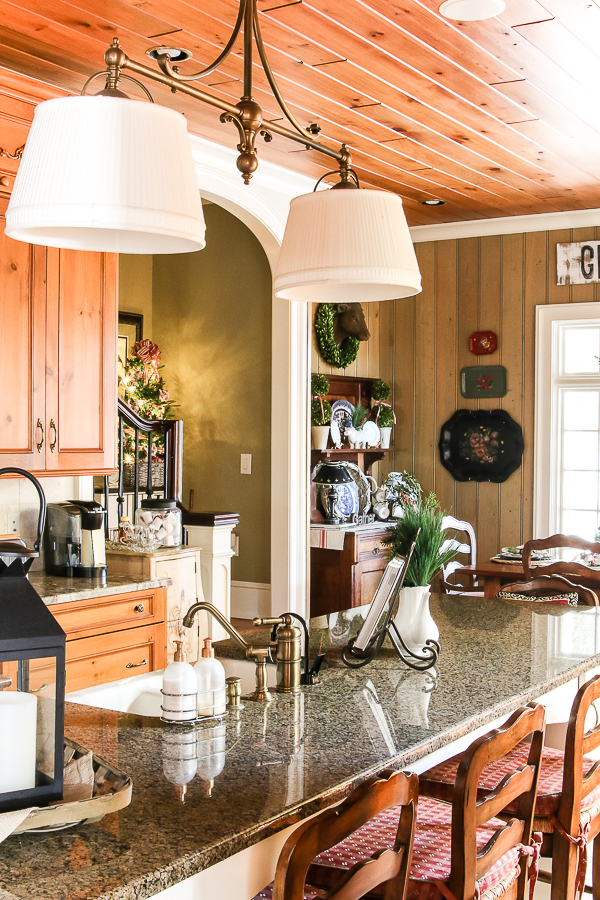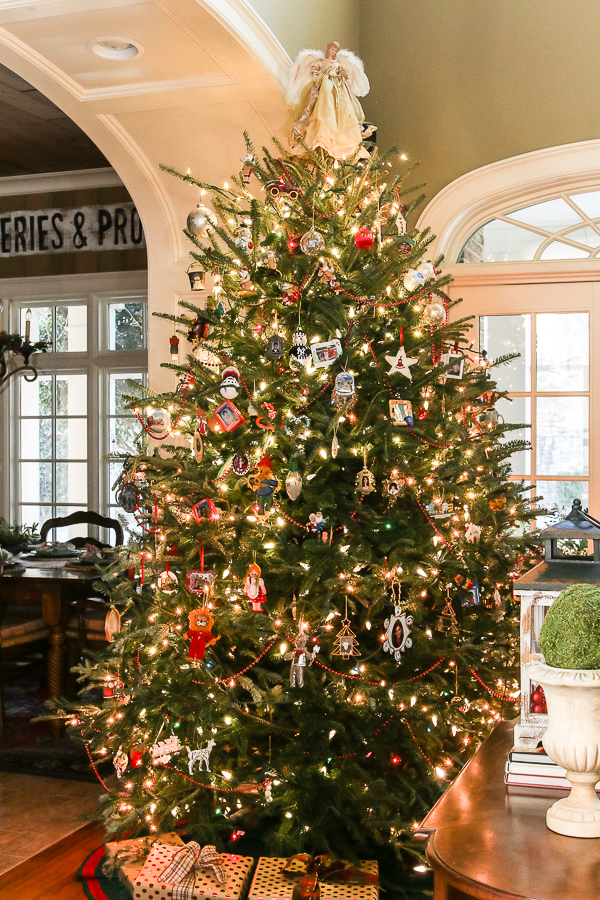 We just decorated the tree last week when the kids came home from college!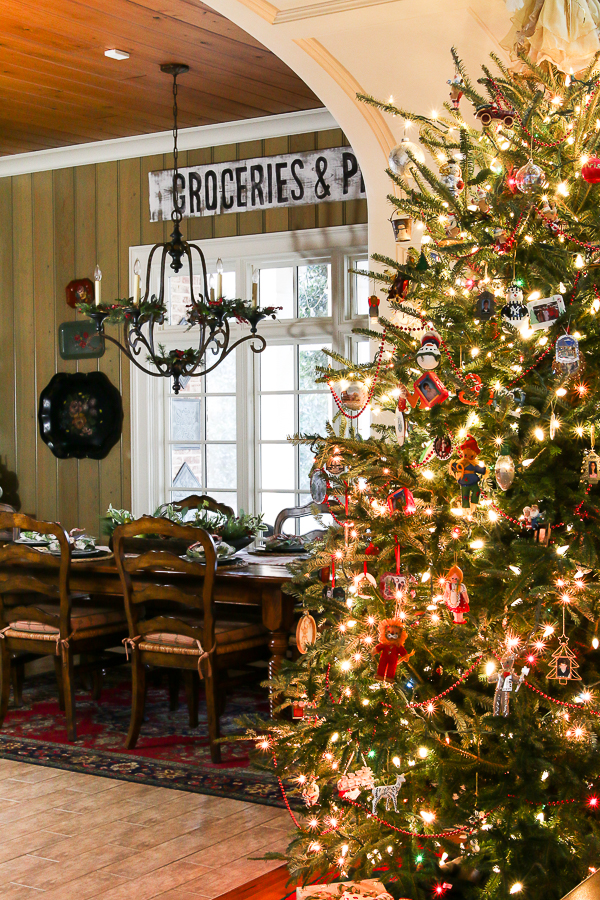 Let's visit the master bedroom!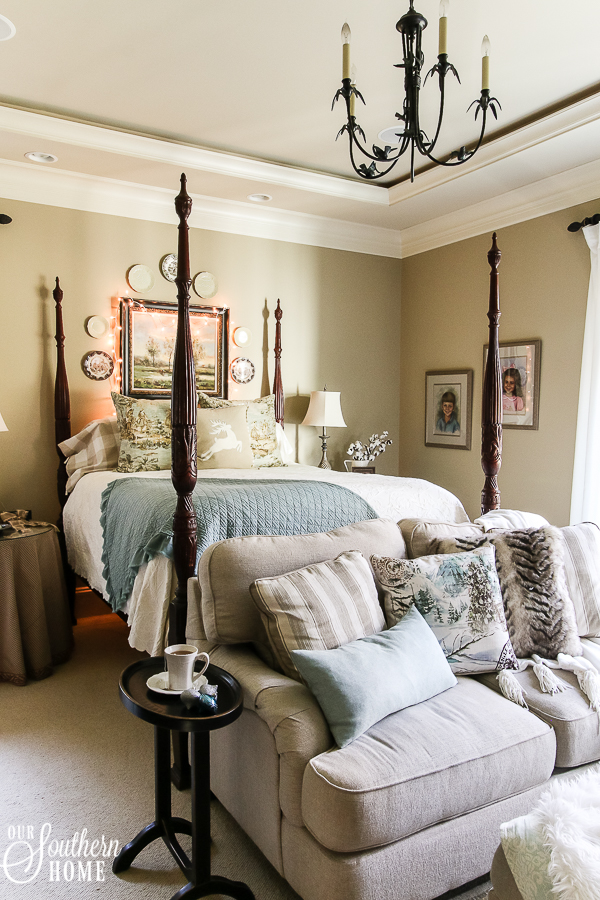 You can see details on the master bedroom HERE.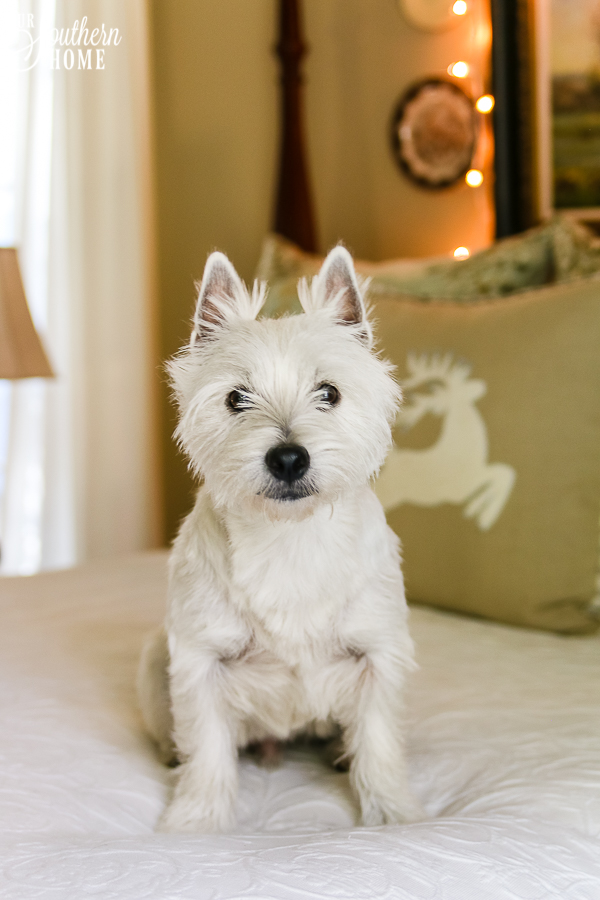 Bentley thinks this is his room!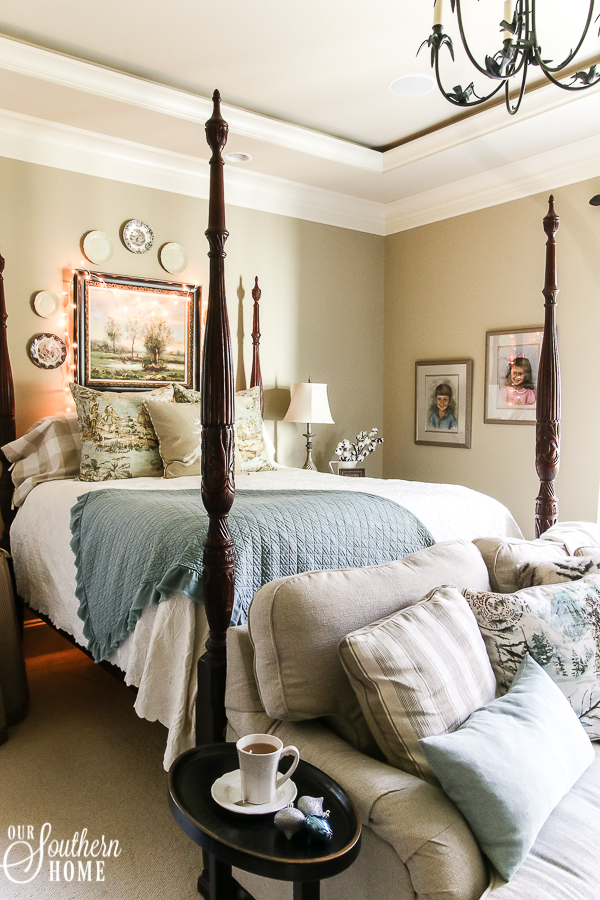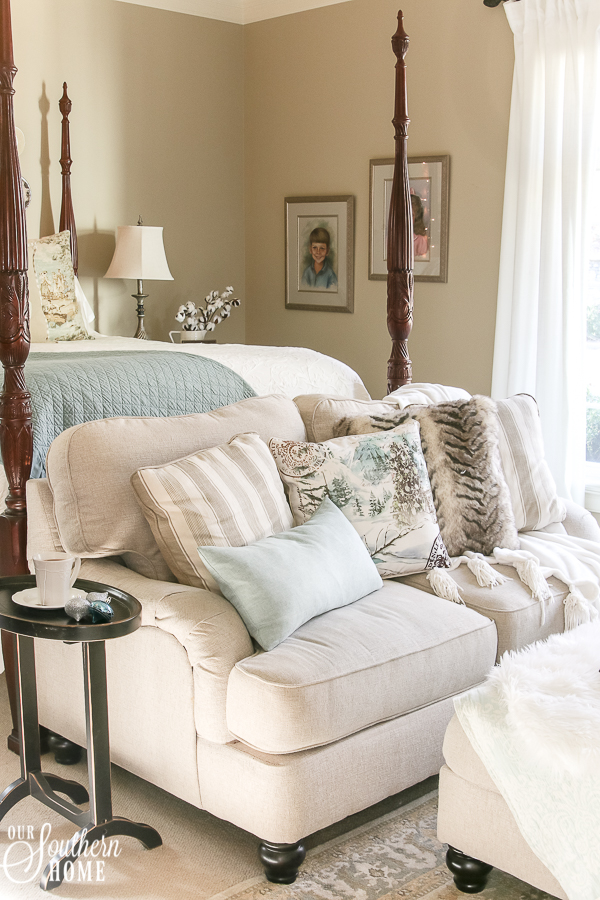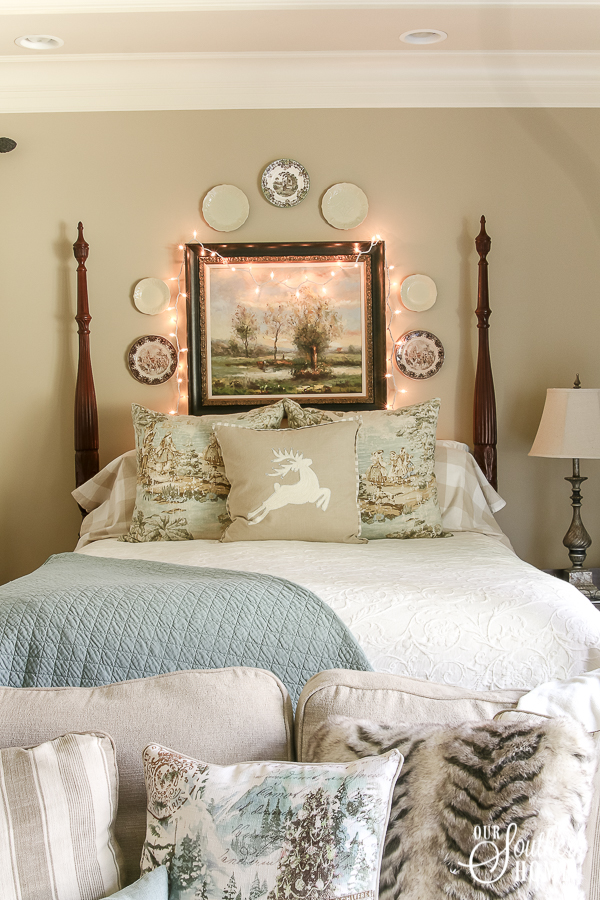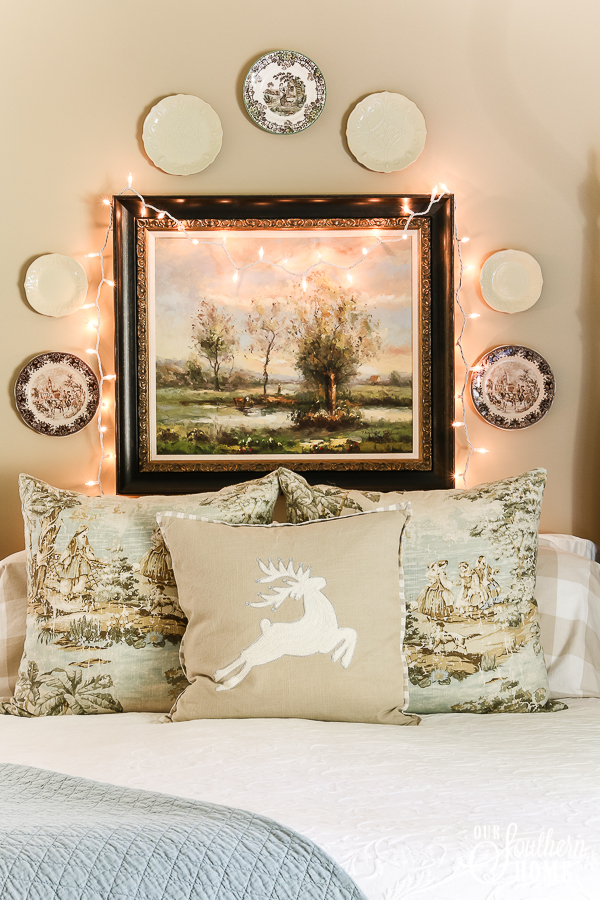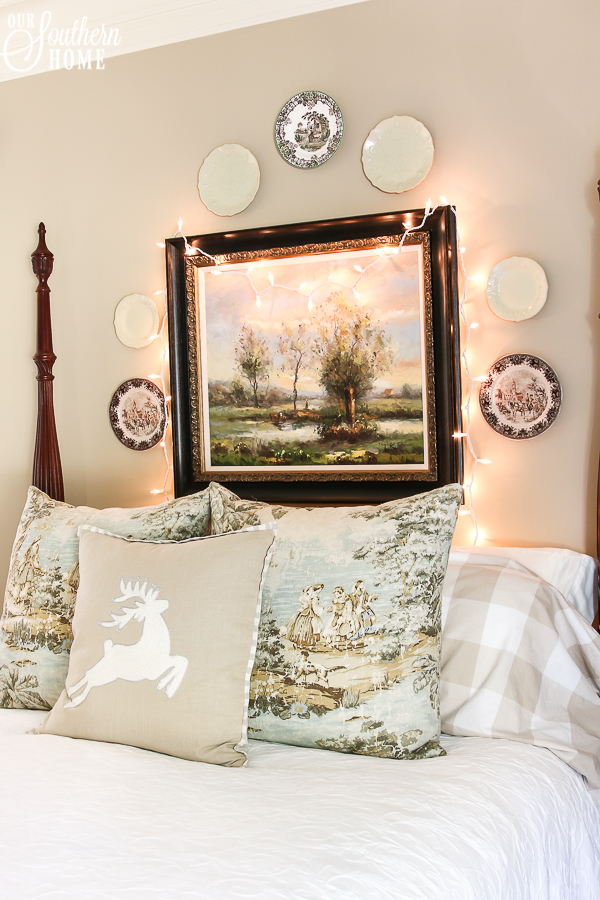 Being empty nesters now, we watch TV on the loveseat or in bed most nights.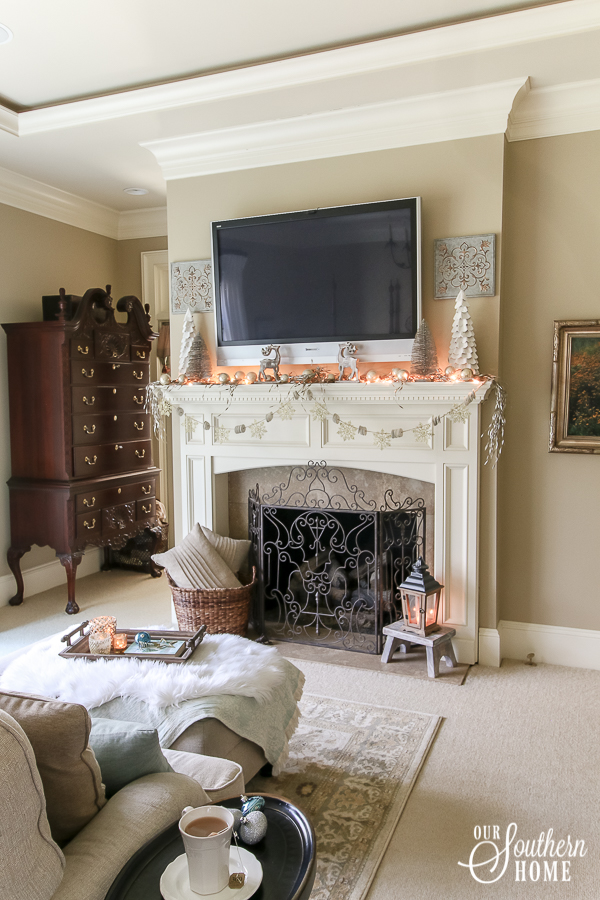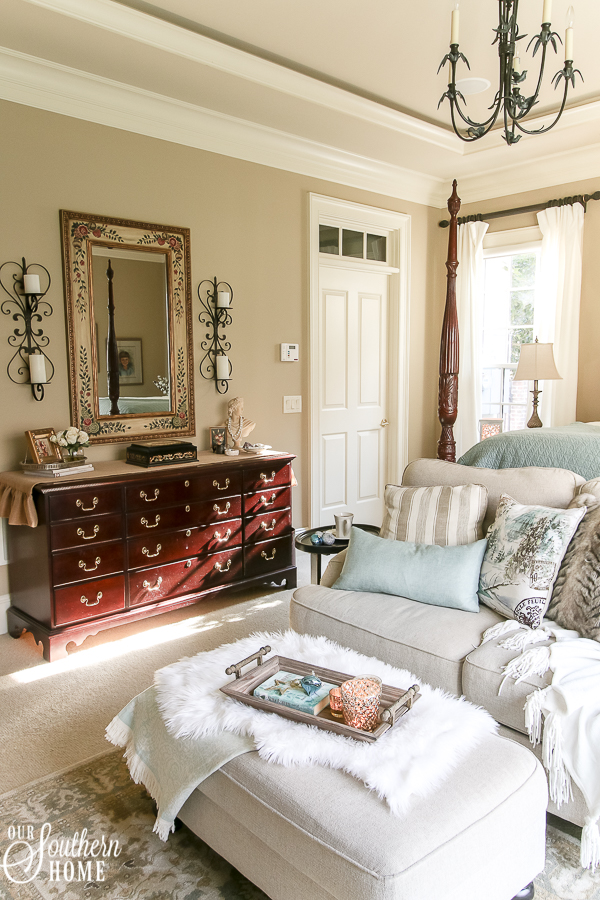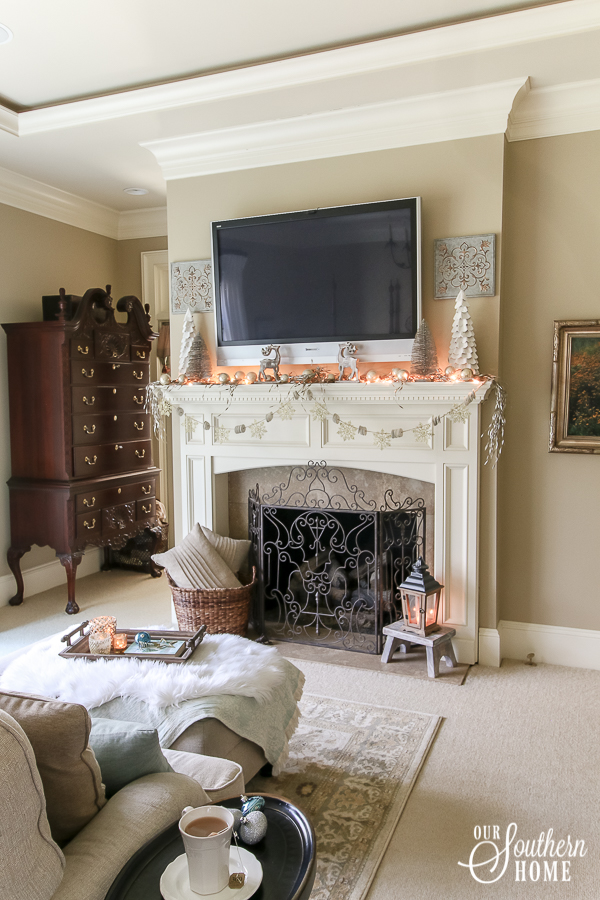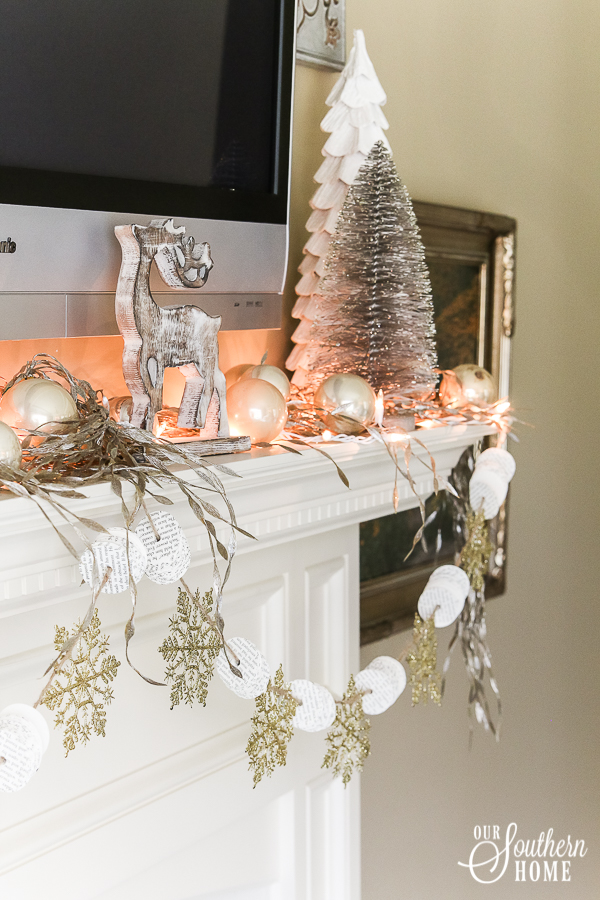 I hope you have a blessed holiday! Be sure to check back Friday for a roundup of Christmas Morning Breakfast Ideas!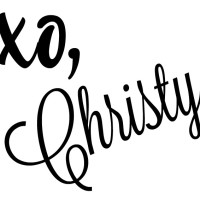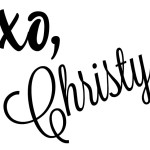 Buffer