Sweet dollar store bunny didn't work for my look, but a simple faux finish quickly transforms them to fit my French Country look.
DIY Champagne Gold Bunny
I absolutely love creating new, simple tablescapes for our dining room, kitchen, and outdoor spaces.
I've created more in the last month for spring than I have in a while.
They need not be a chore to create. Many can be created with decor that you already have around your home. Your tablescape can tell a story of sorts whether it be for Easter, maybe a game night, or even a book club dinner. 
Sometimes the challenging thing can be that extra touch to add to each placesetting.
This is when you hit the dollar store!
Recent from OSH!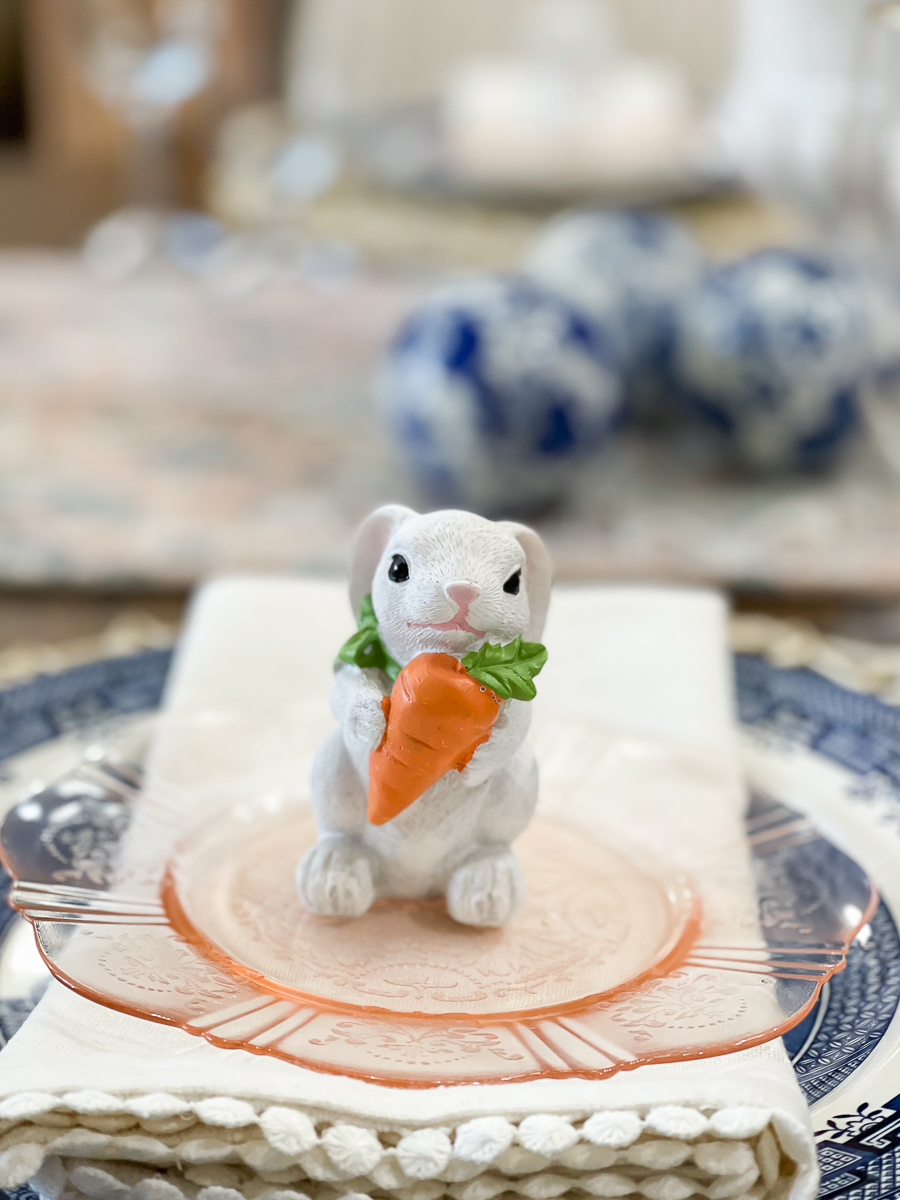 These little bunny statues were $1 at Dollar General. They are adorable and the perfect size to rest on each placesetting for a simple look.
The colors just didn't work with the other elements of the tablescape nor my more classic, vintage style.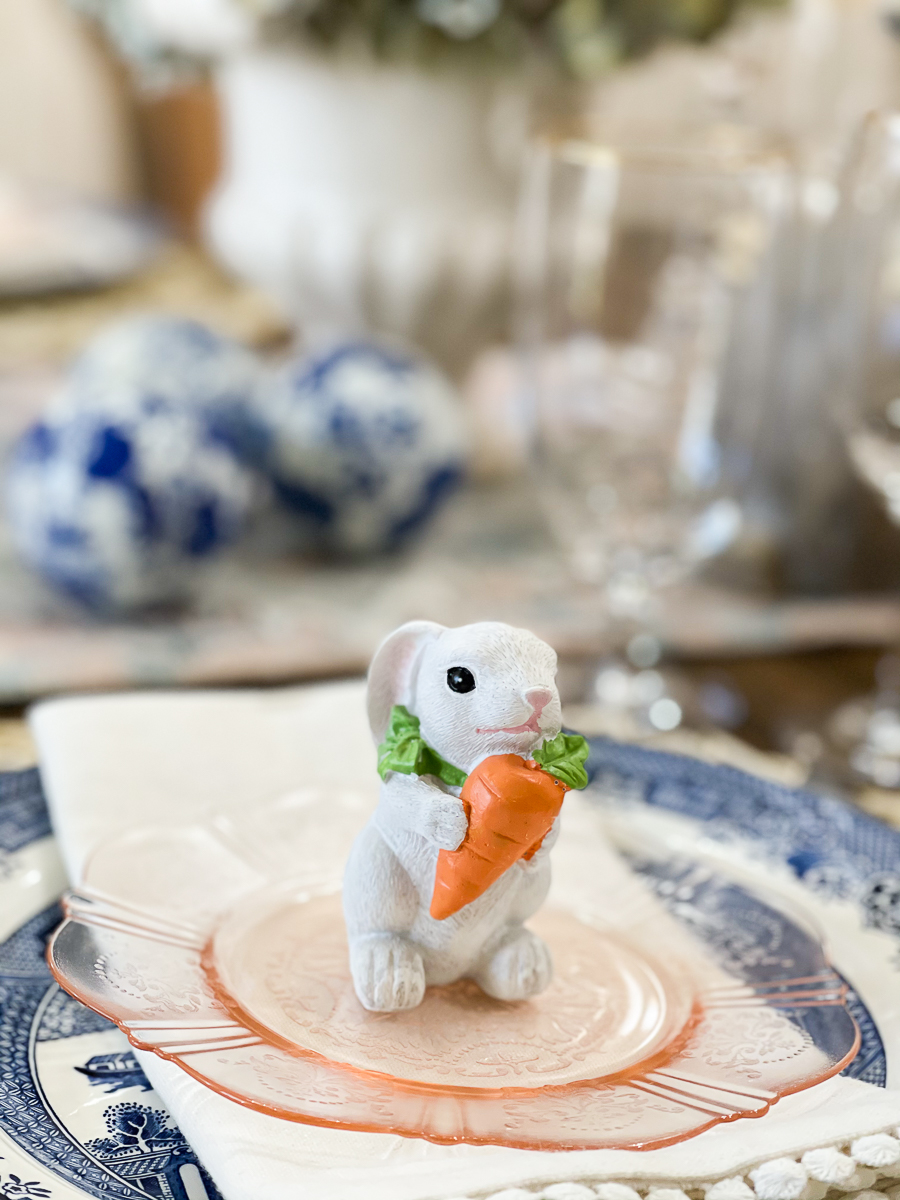 This is where paint comes into play!
I had originally planned to spray paint the bunnies with this champagne gold spray paint, but it was just feasible with the weather conditions.
I then turned to this gold paint that easily brushes on with soap and water clean up. It took no time to add 2 coats of paint to the bunnies.
It doesn't need to be perfect not completely cover the bunny.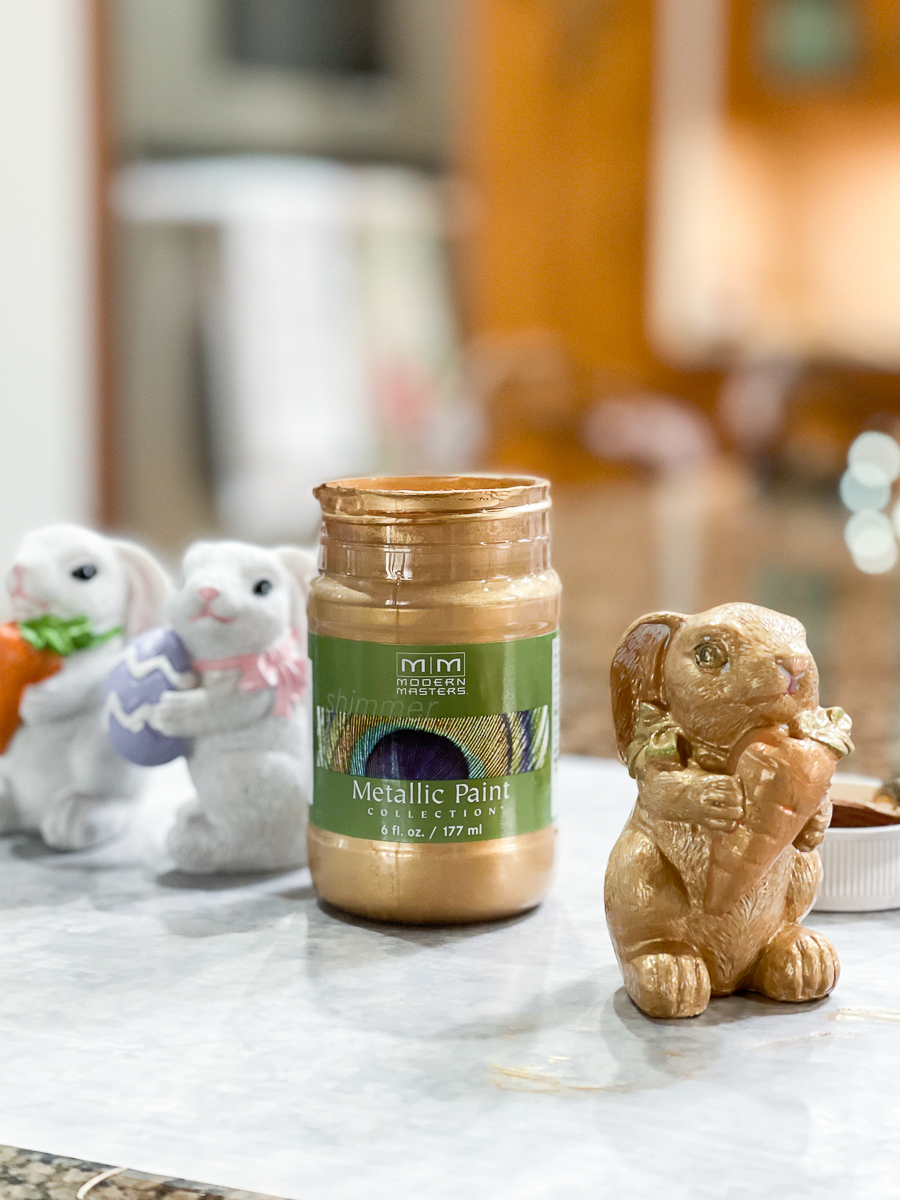 Modern Masters Gold Paint | Art Brushes | Similar Bunny
For reference, my little bunnies are 3 inches tall. The ones that I linked are 5 inches tall.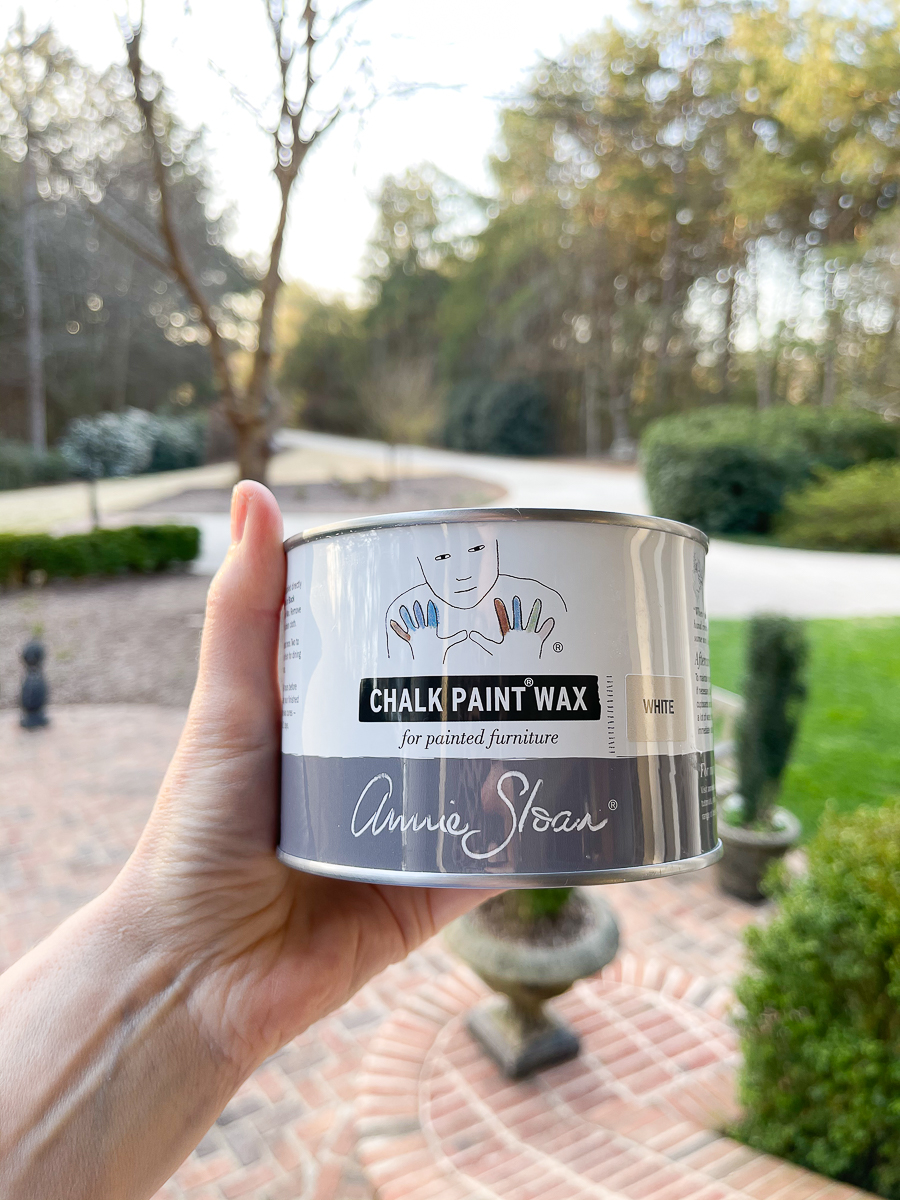 As is, they were a little too gold for me with the weathered larger bunnies. I had this white wax on hand that I decided to roughly apply this for an aged look. It was the perfect thing. You could also lightly dry brush some white craft paint as well. I purchased my Annie Sloan white wax at a local shop. I did find this one on Amazon. It is not one that I have used before but looks similar.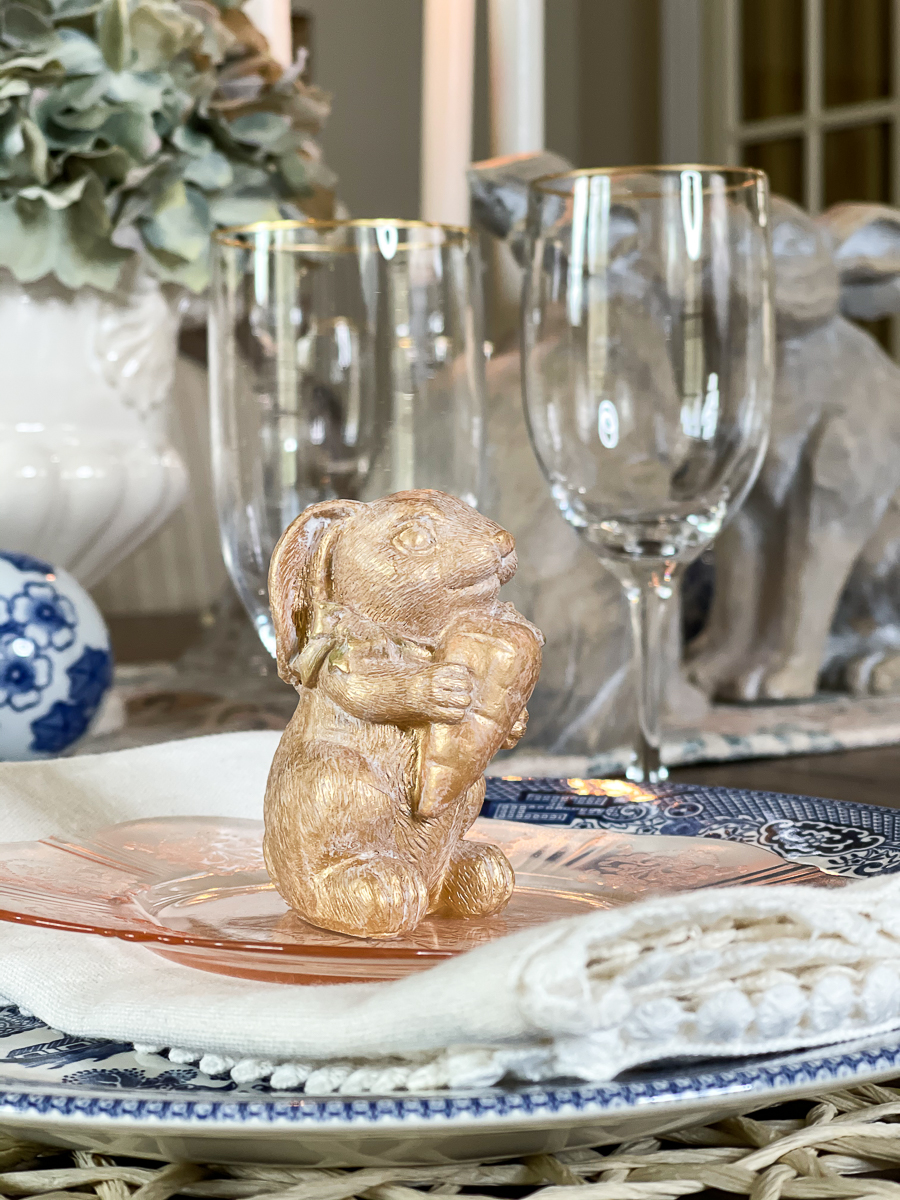 What a difference! They are perfectly aged and no one would ever know that they started out as $1 from The Dollar General.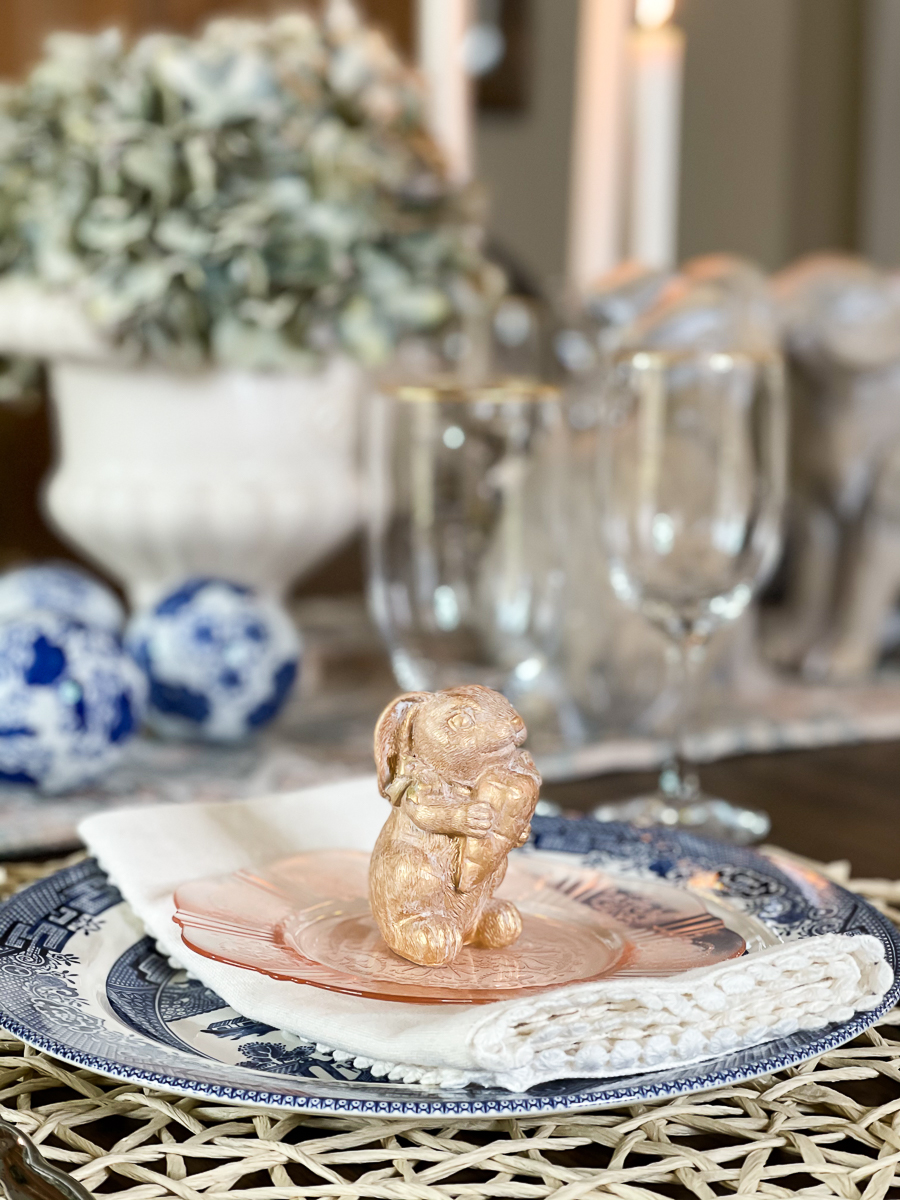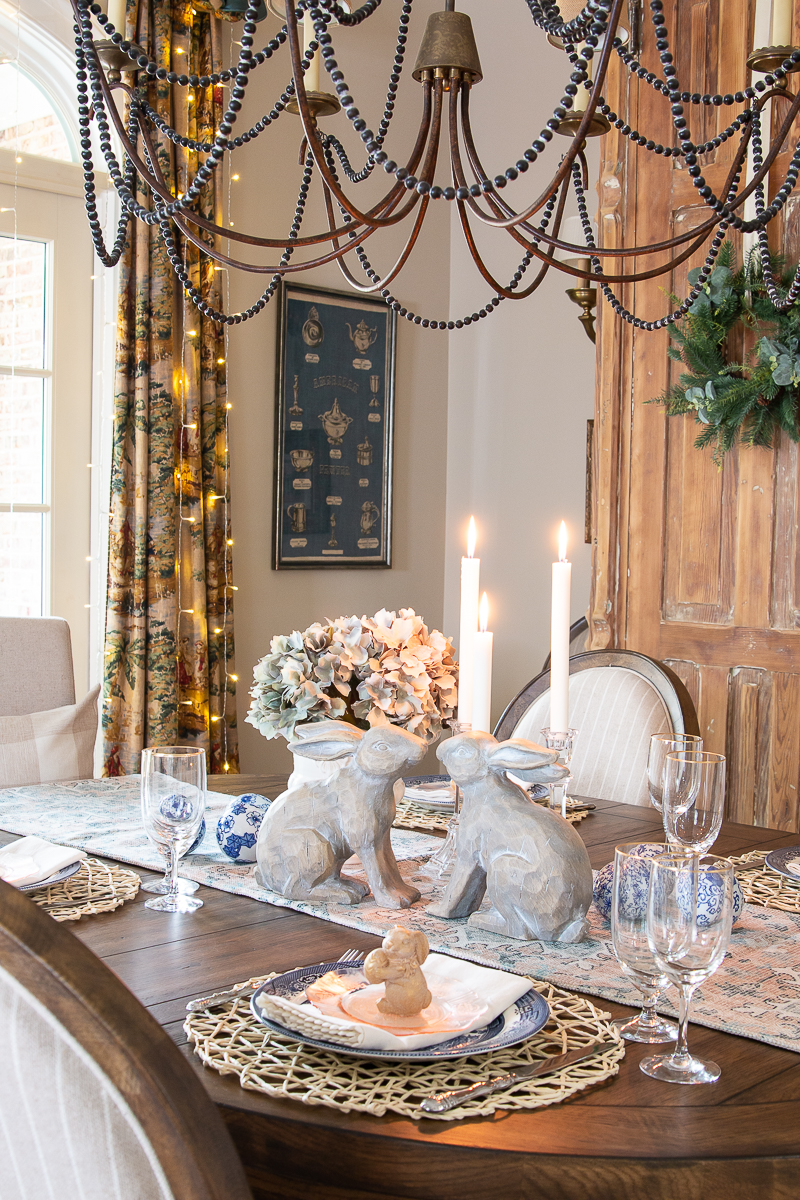 See the entire details on the tablescape and more HERE.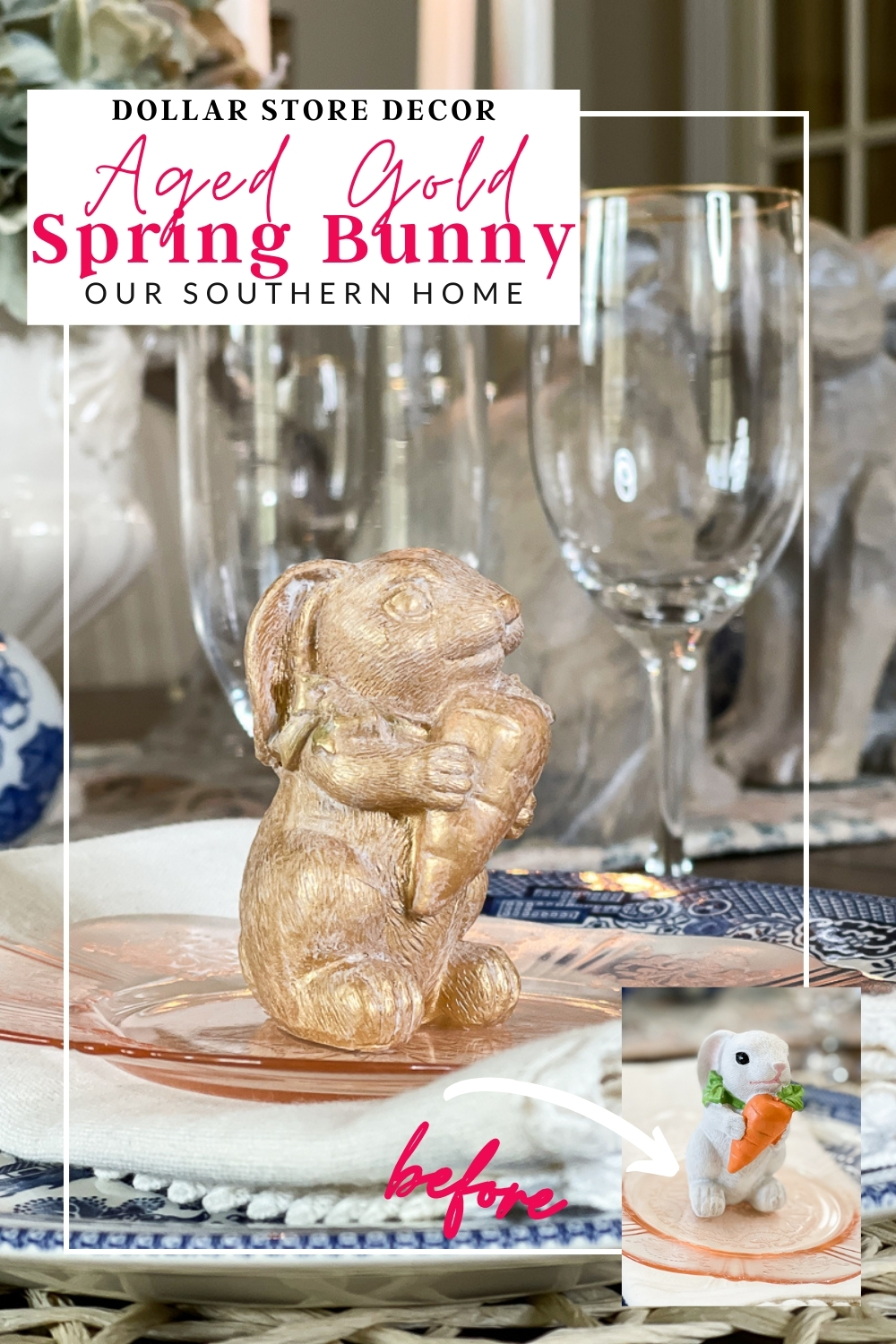 More Spring Decor Ideas
Here are more ideas on the blog for spring decor!
Buffer