Saturdays on the Porch #5
This week's Saturdays on the Porch will feature my favorite Instagram accounts, my weekly manicure, fashion inspiration, and more!
Hi, sweet friends! 
Welcome to Saturdays on the Porch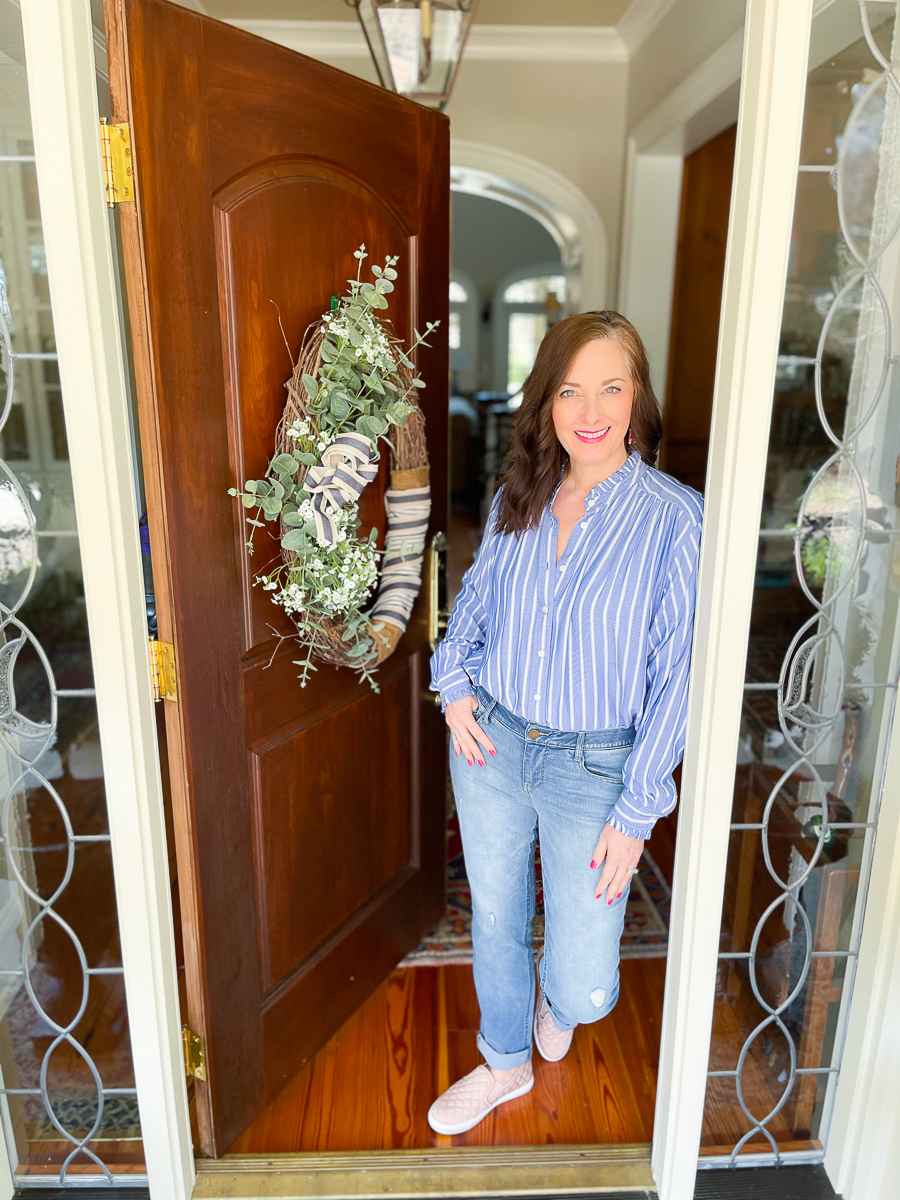 I am so sorry that I missed last week's Saturdays on the Porch.
I've got some exciting news. It's what pulled me away from the blog last week.
We bought a local lake house with another family. We will be using it as an Airbnb. I can't wait to get it ready. It really doesn't need much done inside. It was built in the 70s and remodeled recently. I'd love to eventually repaint the entire inside.
Last week Ashlyn and I painted the sunroom. It looks so much better. It's amazing what a fresh coat of paint will do.
We are going to be decorating it on a tight budget. We've decided that it will be decorated in a collected, cottage style. It will allow me to get to thrift store shopping again.
I started an Instagram account for the house last week. I'd love for you to follow over there. I posted a quick little BEFORE walkthrough video.
Here is the video.
I will be sharing it on the blog. I've even created a new tab in the menu for it. We hope to get it up and running soon in time for late spring bookings.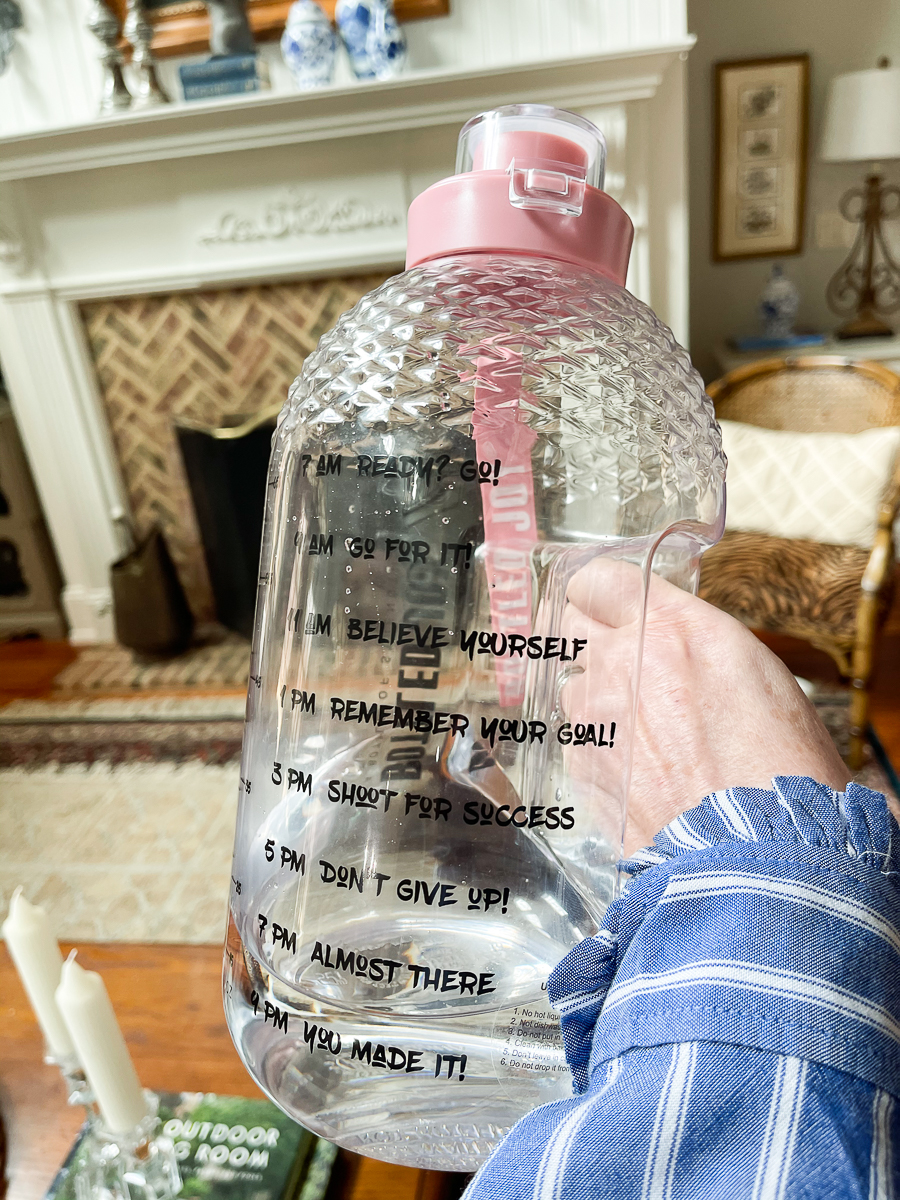 I've been trying to drink over a 1/2 gallon of water per day….more if I can. To measure my intake, I was keeping a large gallon pitcher in the fridge. It took up too much space. I purchased this 1/2 gallon water bottle and love it. I do a combination of pouring from it into a glass of ice or drinking straight from the jug while exercising.  The smaller size is better for the fridge plus I can carry it around with me.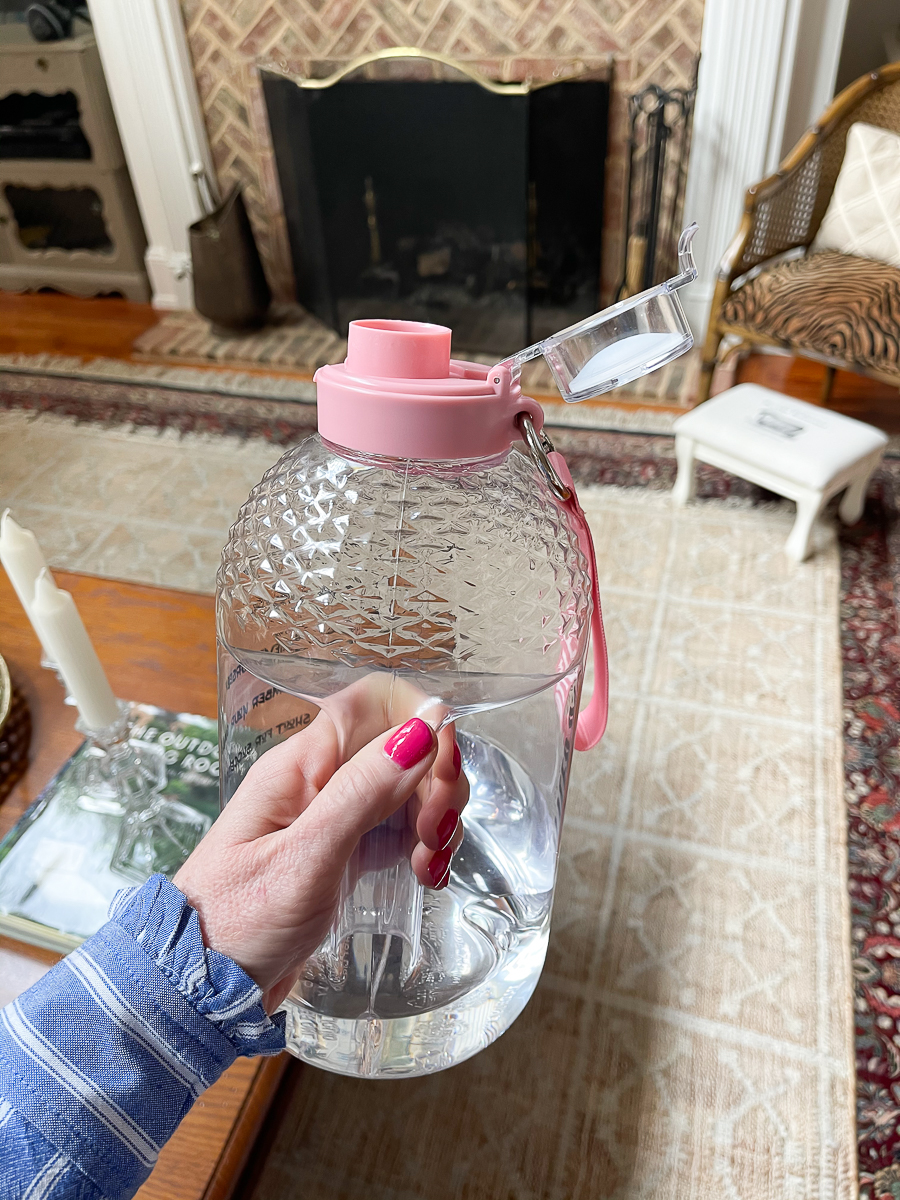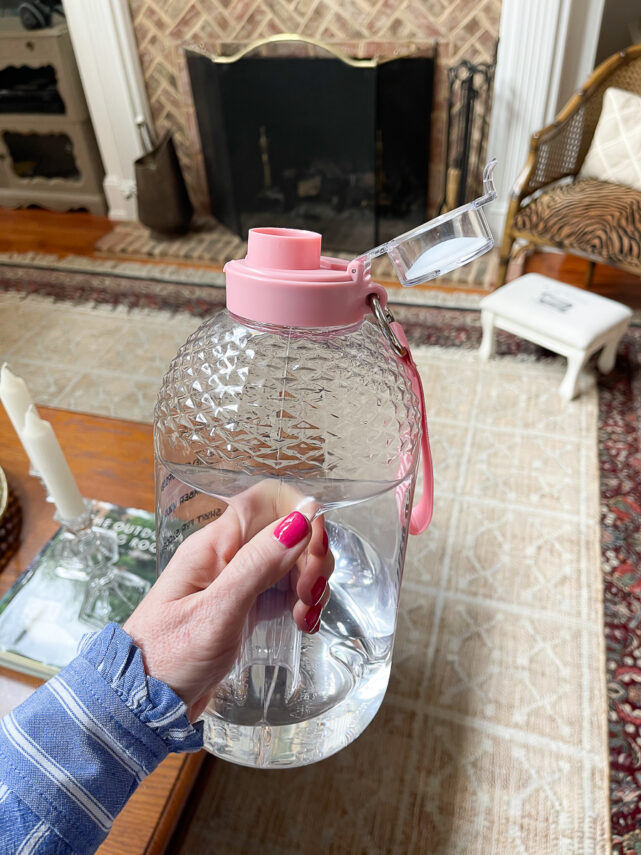 Latest from OSH
What I am Listening To
The book follows to sisters from the tragedy that they went through as kids to present day and the mystery that they are involved in as attorneys.
Spring Ideas from OSH
While I haven't written on the blog this week, I've had a couple of fun spring Instagram posts. You can see them below.
We added this new rug to the family room. It's light and airy and love it combined with our oriental rug to brighten things up a bit. You can see more photos on Instagram as well as up-close video details in story highlights.
I created a kitchen tablescape for Old Time Pottery with blue, white and yellow accents perfect now through summer.
Today, I posted a sweet Easter look with Belk! I absolutely love these soft pastels.
This week's Look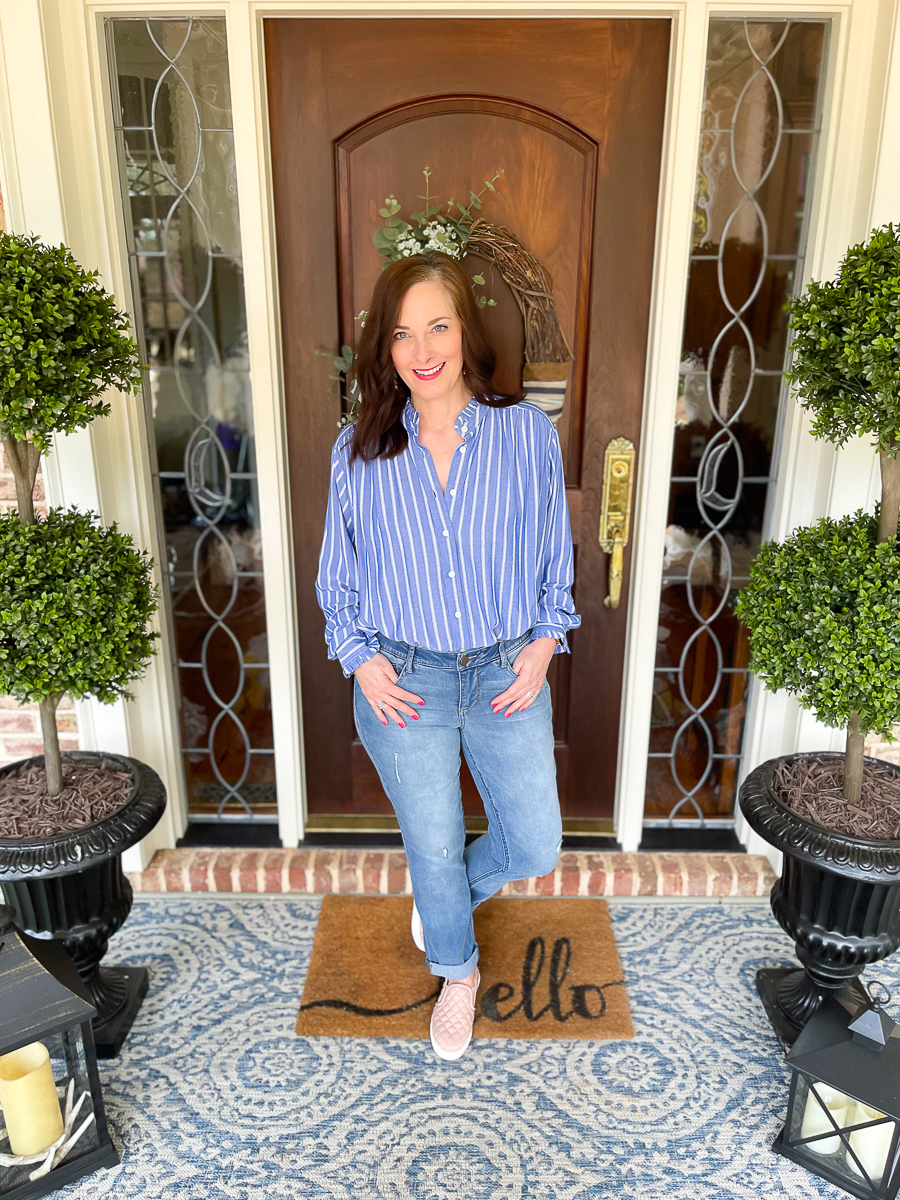 Striped Blouse | Girlfriend Fit Jeans | Similar Pink Sneakers | Acrylic Earrings | Topiaries (still on sale) | Blue Rug | Similar Mat | Similar Lanterns
Fit Tip: I am wearing a size medium in the blouse. Sized down to a 6 in the jeans. I actually bought a 6 and 8. They have stretch and the crotch areas sagged with the 8.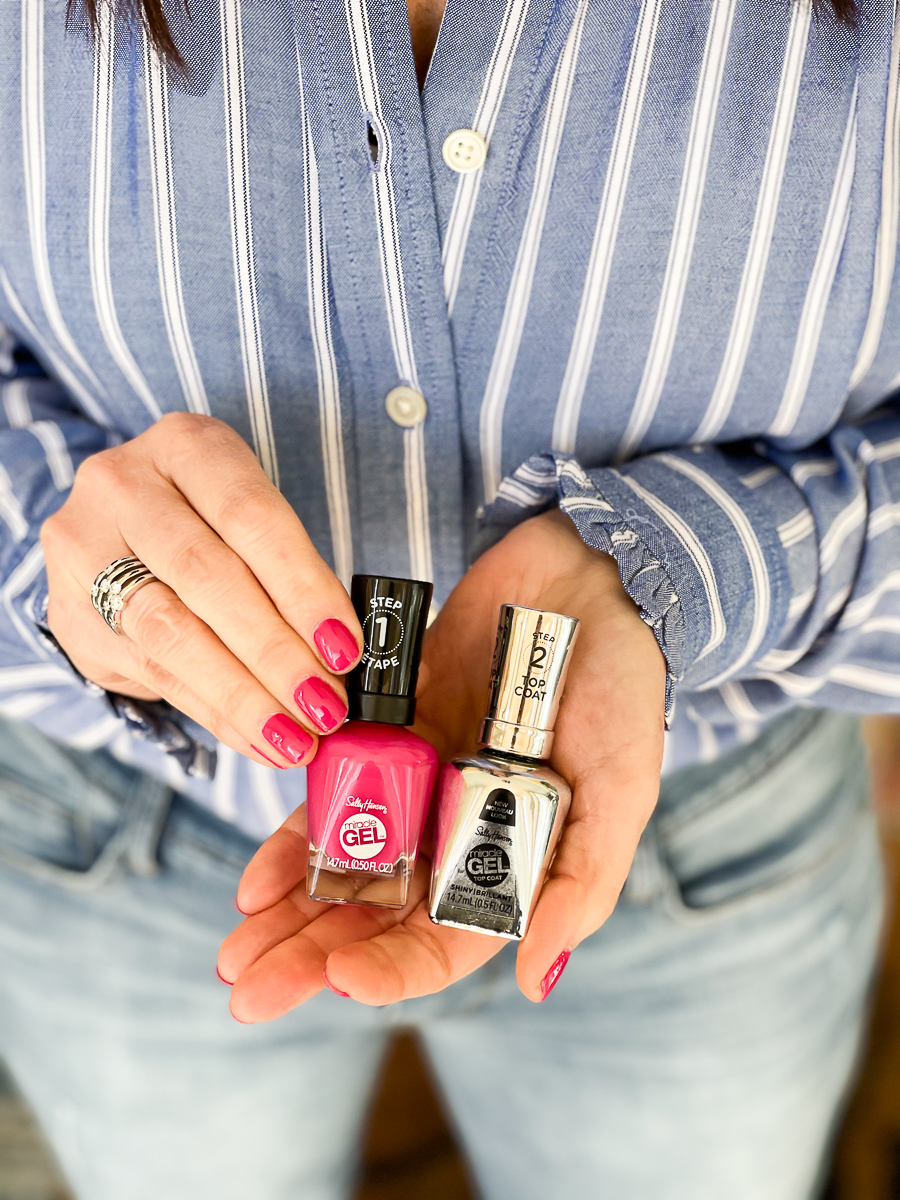 Base Coat | Step 1 Color | Step 2 | Quick Dry Top Coat
See my manicure details HERE.
This color is bright pink and will be on repeat this spring and summer. I confess that my nails aren't painted right now. Too much painting going on the last few days. It will be a great pedicure color.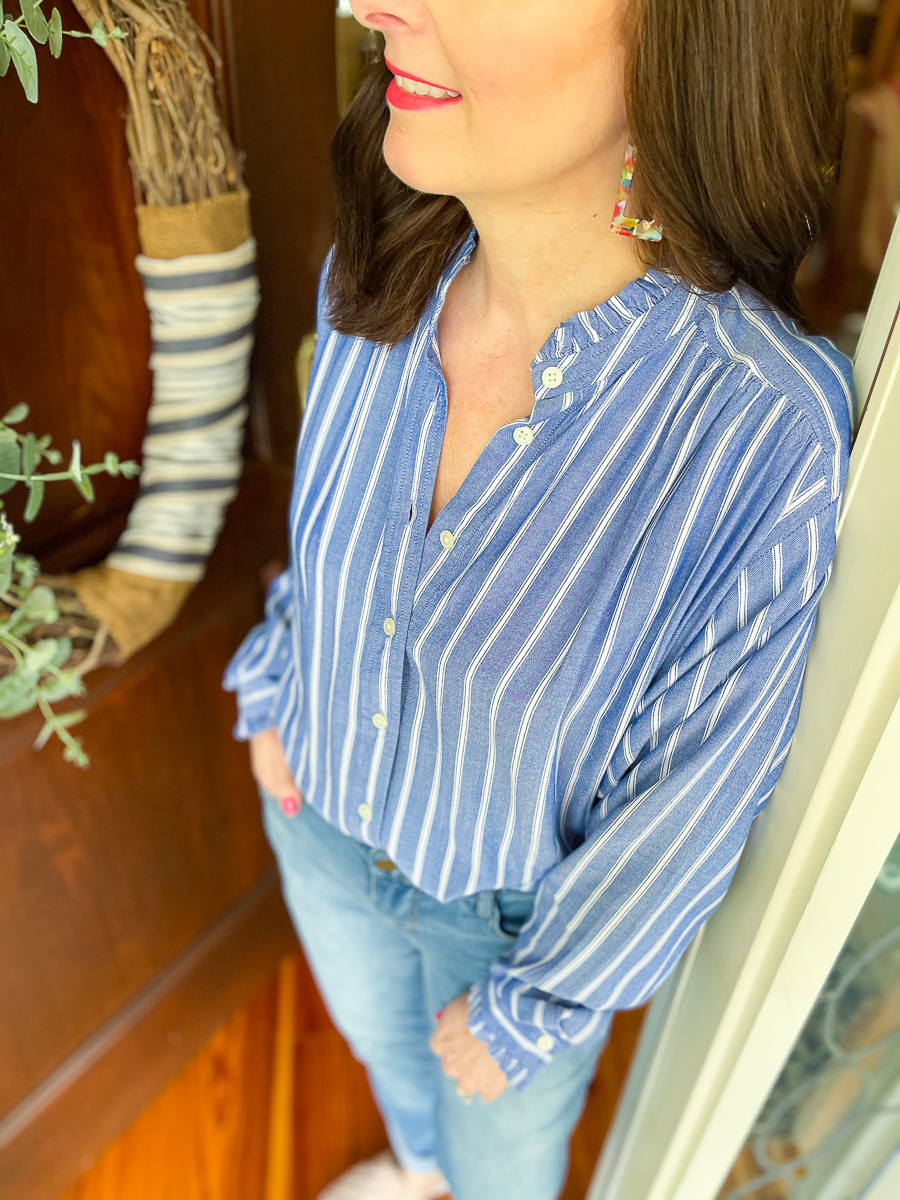 I'm really loving these acrylic earrings from Amazon. They are incredibly lightweight. DO NOT use them with the tiny little backs. They are horrible and so hard to get off. The first set broke trying to get them off after wearing. They quickly sent me a replacement pair. I love them that much. I threw the backs away and just used some others that I had. The colors are so much fun.
Can you see the gray peeking out in the photos above? I'm still trying to hang in there. The last color was 1/21/2021.
This week's lip color (pretty much every day!) L'oreal I Decide.
INSTAGRAM FAVORITES
Each week I'll share favorite photos and accounts from Instagram.
Blog Spotlight
Each week, I will share one of my favorite blogs with you. I'm starting off this week with a blogging bestie, Laura. We talk frequently on the phone and actually meeting up for lunch next Friday. If you haven't discovered Duke Manor Farm, you should give her blog a visit. Isn't Laura's front entrance gorgeous!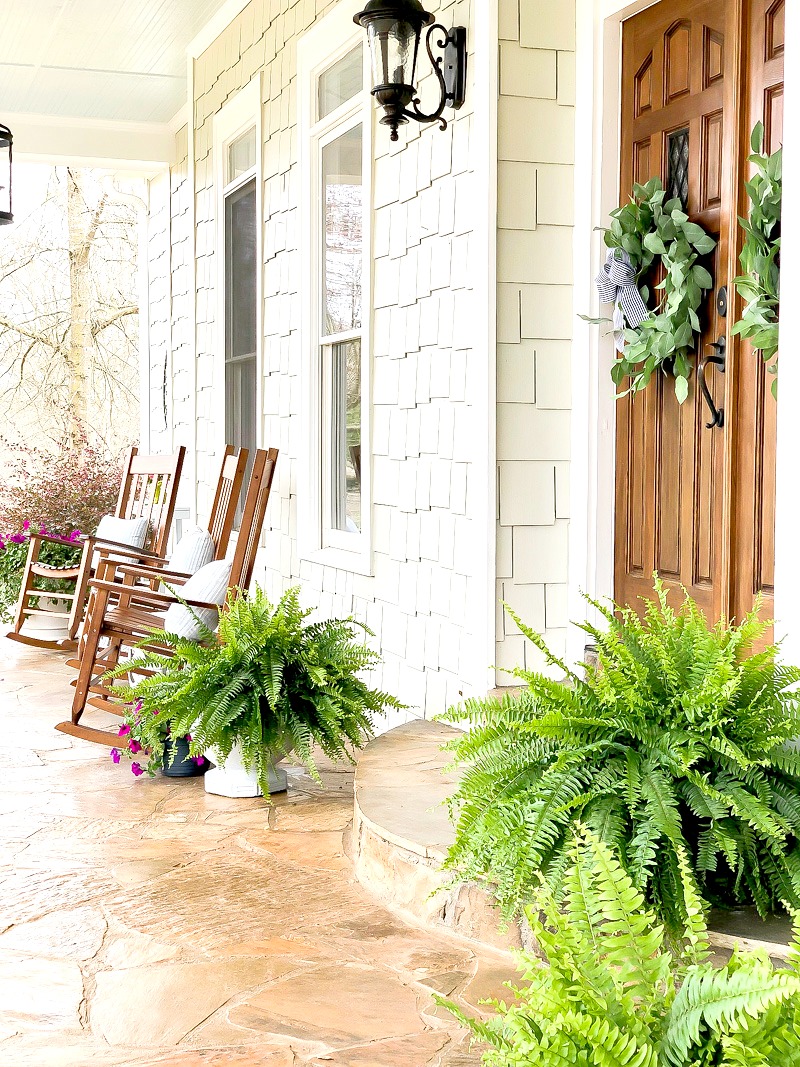 I hope you have an amazing weekend! Next week, the Saturday Mood Board will continue. They take a bit of time to create, and this week was crazy busy.
Buffer