The Essential Stocking Stuffer
This post is part of a social shopper marketing insight campaign with Pollinate Media Group® and NicePak, but all my opinions are my own. #pmedia #nicencleanwipes http://my-disclosur.es/OBsstV
If you are a human, you need this one product in your possession this upcoming flu season! For this reason, all stockings will be receiving their own personal pack of Nice 'n CLEAN Antibacterial Hand Wipes from Santa! It is the essential stocking stuffer!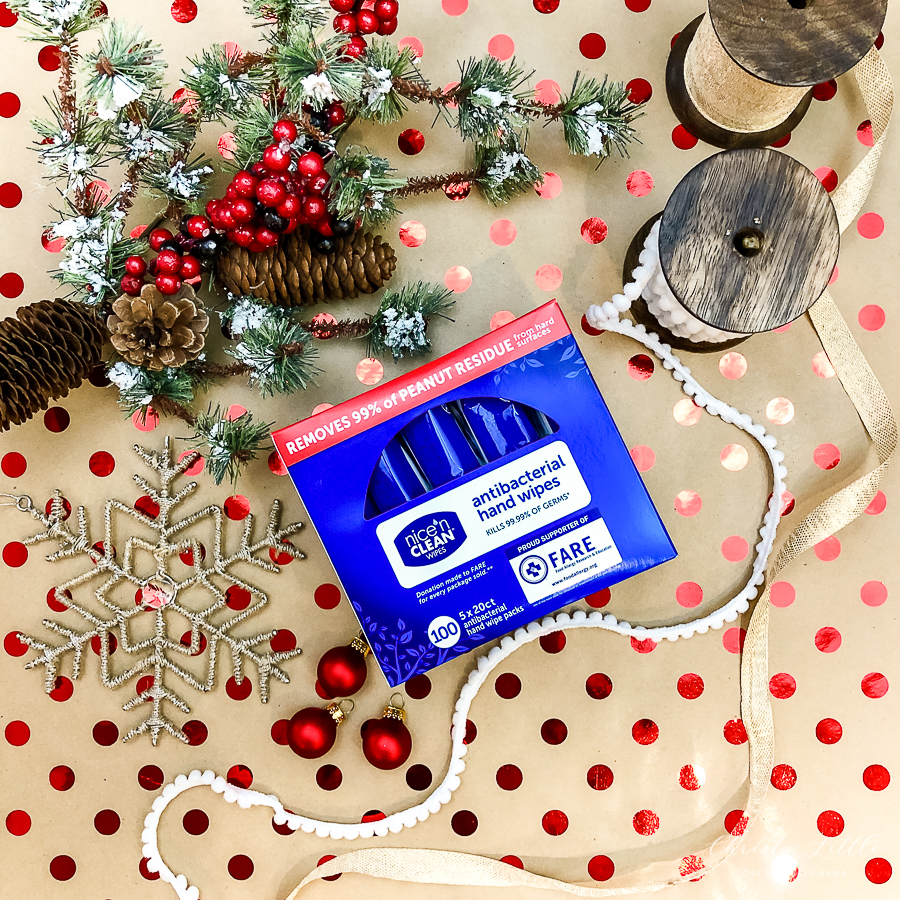 I've never felt like the traditional liquid hand sanitizer that you clip to your purse really did the trick, and technically they do not. Nice 'n CLEAN Wipes kill 99.99% of germs and remove soil and bacteria from hands and hard surfaces. Does your gel do this? I know mine doesn't. Why wipes you may ask? They just aren't for infants and toddlers! Wouldn't you rather physically wipe your hands down when traditional soap and water aren't readily available? 80% of common infections are spread by hands!
Cold and flu season are in full swing! With the holidays upon us, we are all out and about more. Now is the time to be vigilant with our health as much as we can. I know that when I am out making holiday purchases at the grocery and other shops, I'm using that keypad to enter my pin at the register. Do you ever stop to think about all those germs there and as we leave the store at the door! The first thing that I do now when I get in the car before touching the steering wheel is to wipe my hand with one of the Nice 'n CLEAN Antibacterial Wipes. Everyone else with me gets one as well!
When we go out to eat, they are great to use. Gels just don't get the grime off that these wipes do! Also wipe down the table! They are also proven to remove 99% of peanut residue from hard surfaces. This is great for those with allergies!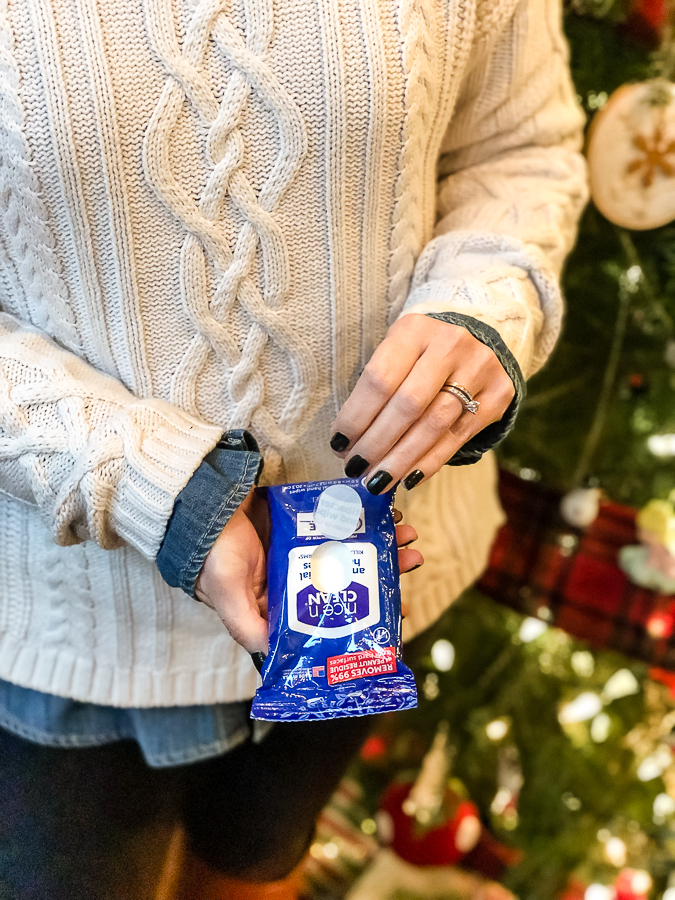 I purchased the large value pack of 5 individual packs from my local Walmart. That one box spreads the wealth to my purse, cars and kid's backpacks. Yes, even college kids need these wipes. If I can do something small like this to help them stay healthy while away at college, then I feel like a good mom. There is nothing worse that getting a text from your child when they aren't nearby that they are sick! Prevention, prevention!
They are a nice size for your purse and fit right in your hand. They have a self-sealing opening.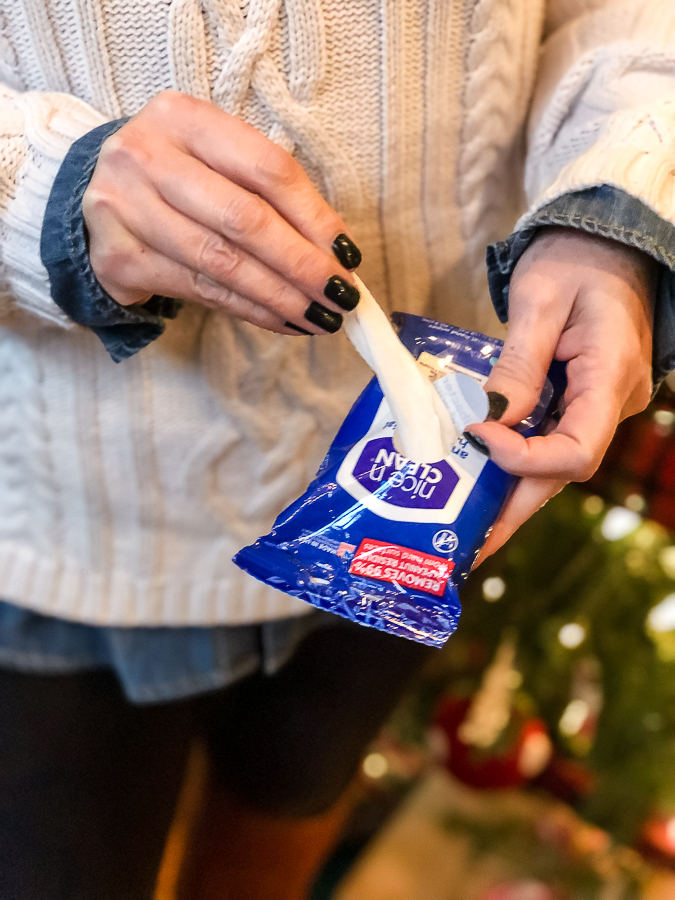 One wipe pulls out to efficiently clean your hands of soil and 99.9% of germs!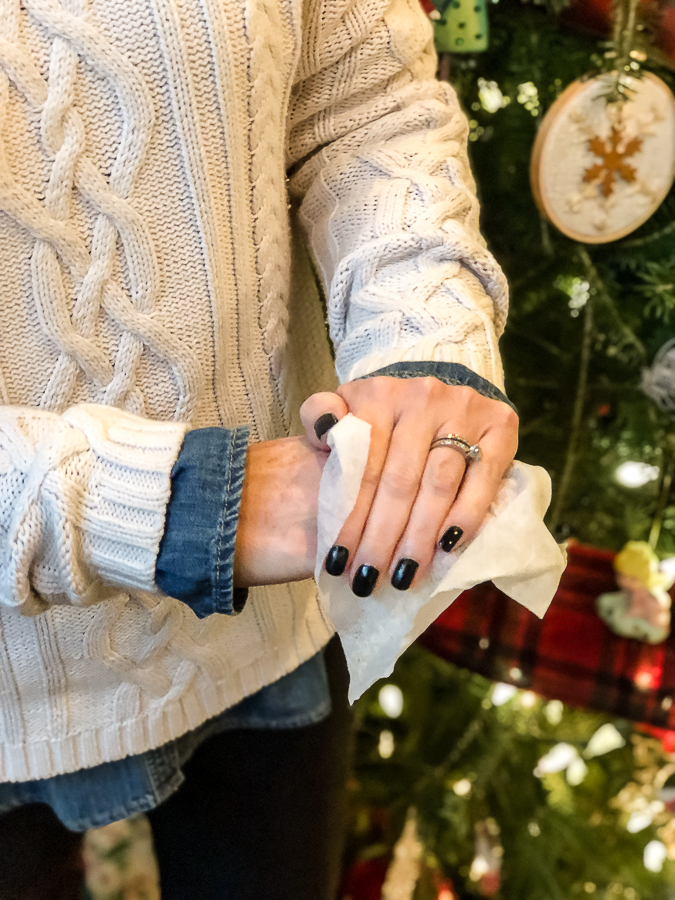 Nice n 'CLEAN Antibacterial Wipes are trusted in that they have been a leader in the industry making wipes for over 61 years! Wow!
You know what sold me on these wipes! They are NATURAL! They are made with TENCEL®, a 100% plant-based fiber (never plastic) and gentle formulas. They are a responsible choice for environmentally conscious families.
Nice 'n Clean Antibacterial Wipes have partnered with FARE, Food Allergy Research Association, to support FARE's mission of safety and inclusion for individual with food allergies.
I am so excited to give these to friends and family this Christmas! They work great as stocking stuffers and in gift baskets. I used to teach elementary school and so wish I knew about these back then!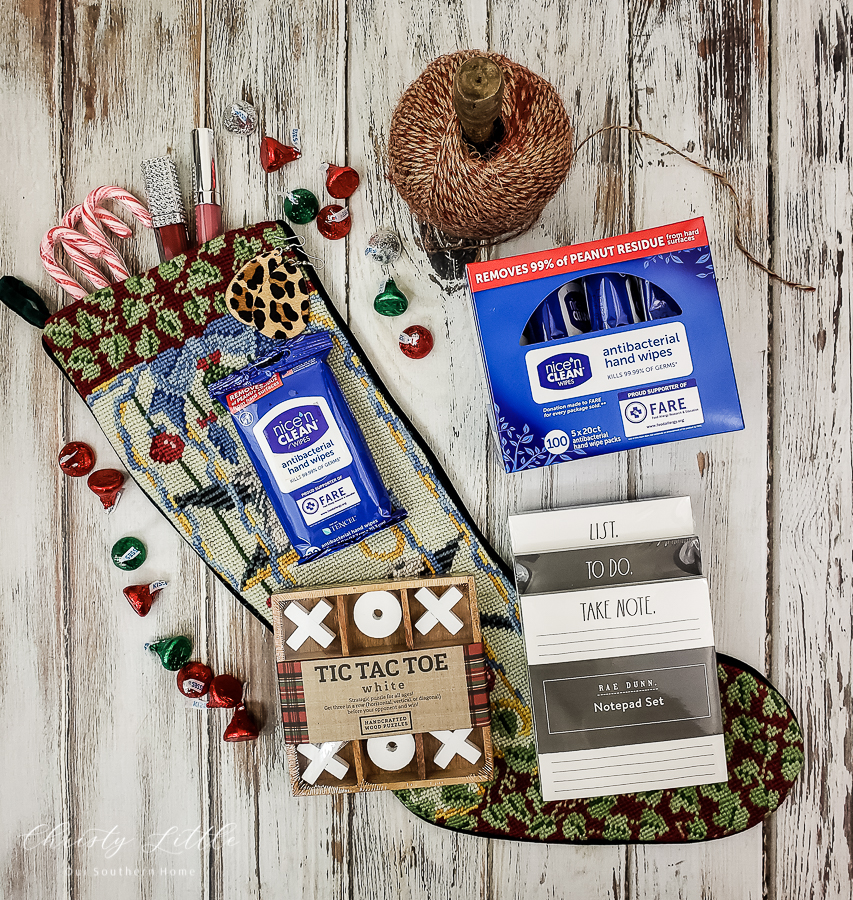 These will make the perfect stocking stuffers for my family this year! It's great to give fun items and goodies, but moms always want to add in a little practical!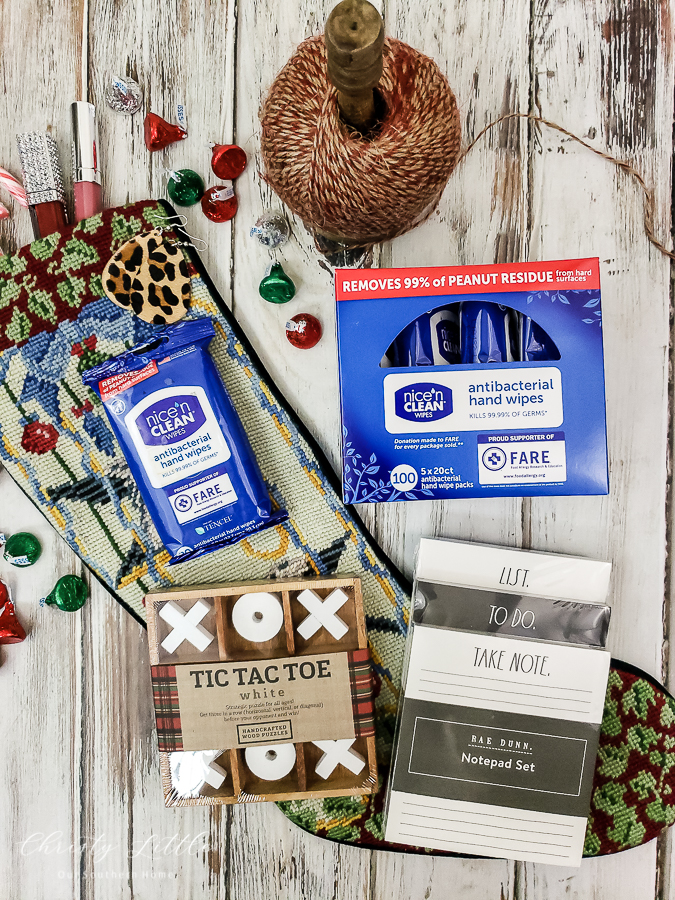 This one box contains 5 packs to break up for gifts or to add to areas in your life!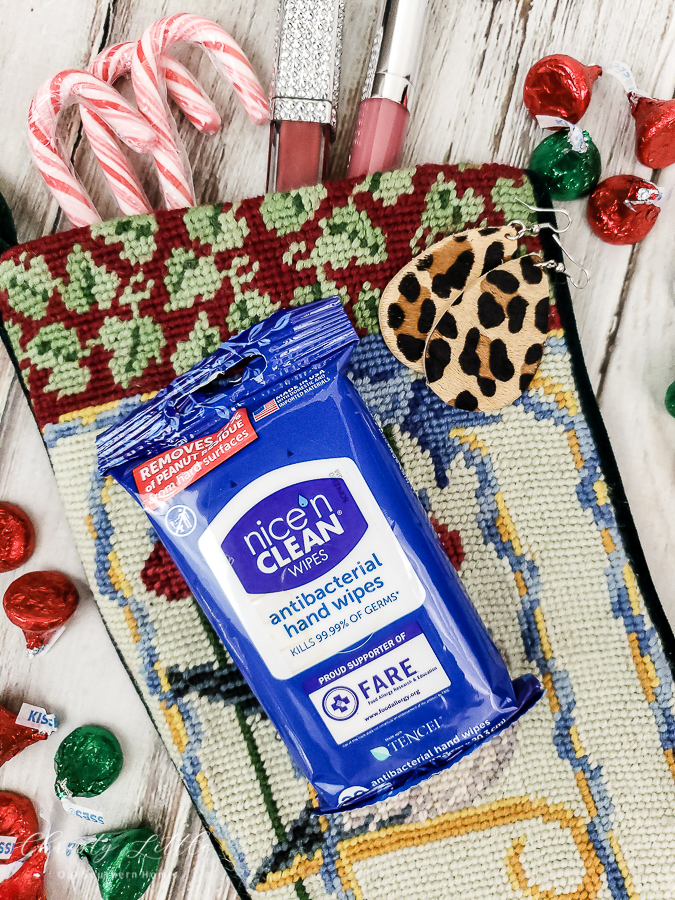 Each pack contains 20 wipes.
These packs are perfect for:
purse
car
backpack
sports bags
briefcase
diaper bag
travel bag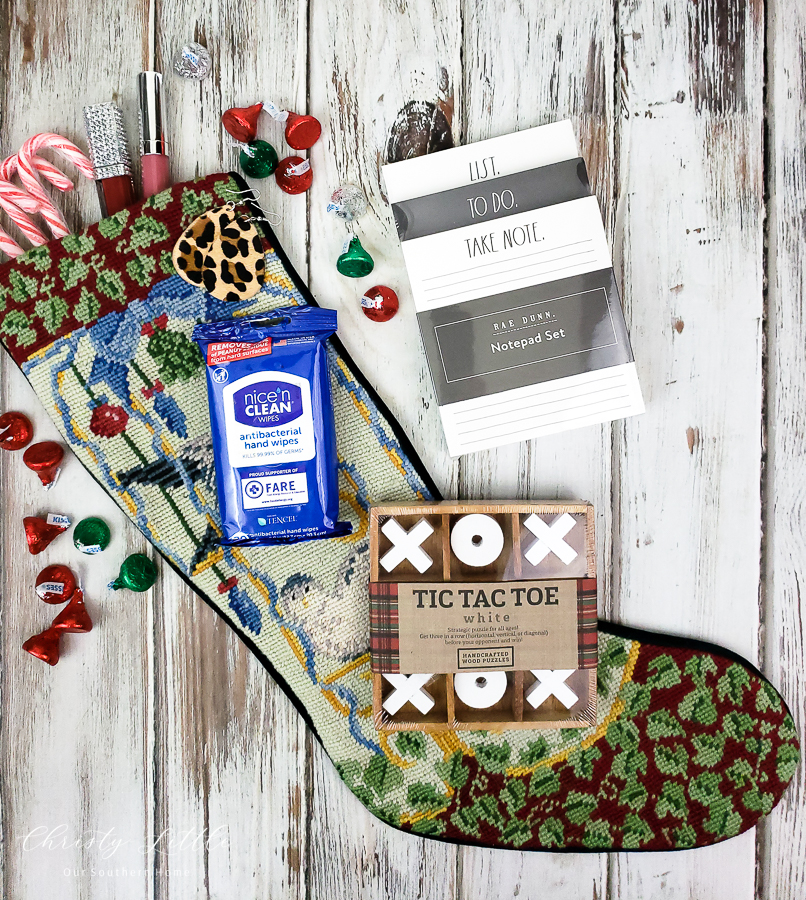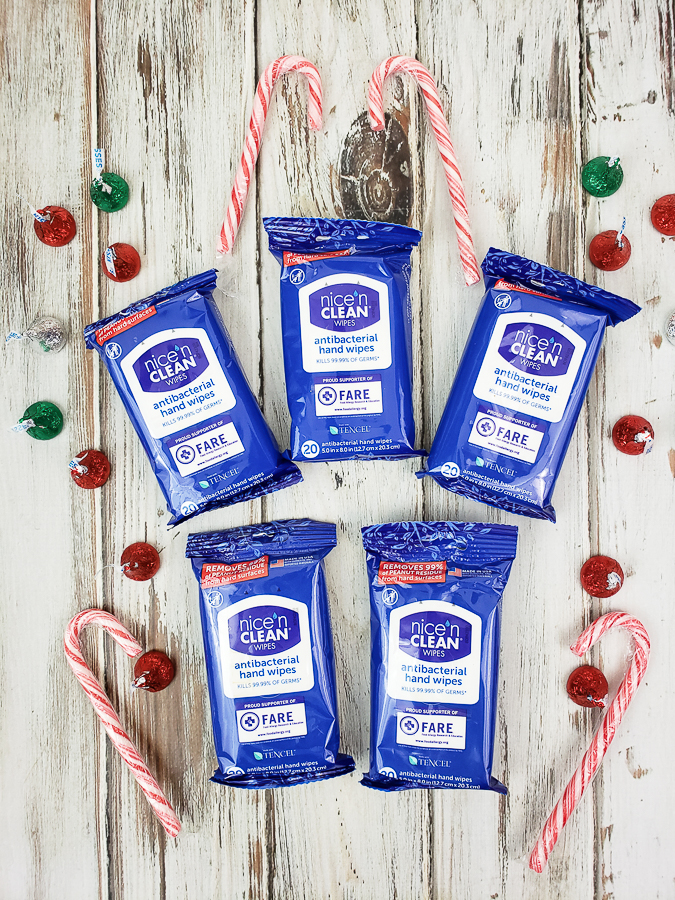 How would you divide your 5 pack?
You can find Nice n' CLEAN Wipes Antibacterial Wipes at your local Walmart. Head in today to purchase your own 5×20 count Value Pack today!!!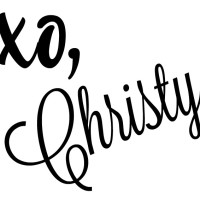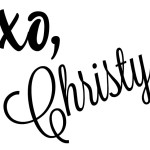 Buffer