Winter mantel idea and more to create a cozy home! Here are the latest ideas from Home & Decor Encore for Valentine's Day and DIY projects.
Winter Mantel & More
Happy Friday! Are you getting back into the swing of things after the holidays? I'm getting there. I've got several areas that I need to add a little winter love to.
Speaking of that, here are several ideas for winter, Valentine's Day, and DIY ideas for your home from this week's Home & Decor Encore!
I hope you have a wonderful weekend!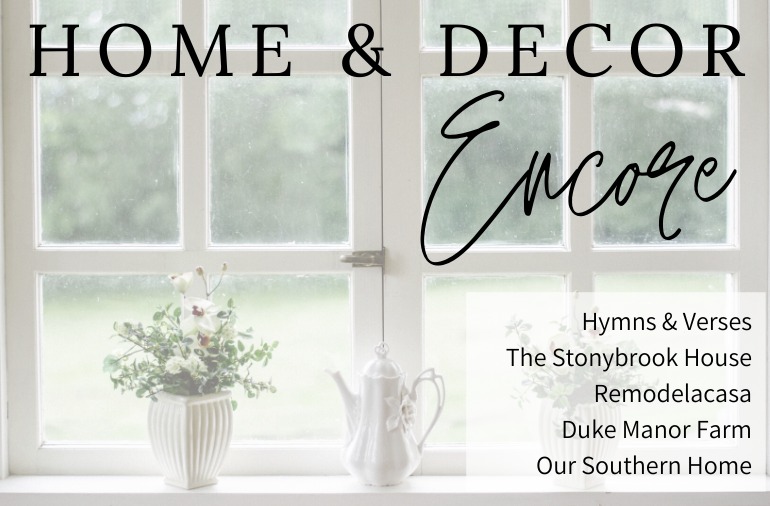 OUR SOUTHERN HOME | WINTER MANTEL IDEAS
HYMNS & VERSES | VALENTINE'S DAY HOT COCOA BAR
THE STONYBROOK HOUSE | DIY FAUX SUBWAY TILE
DUKE MANOR FARM | STYLISH ORGANIZATION IDEA
REMODELACASA | VALENTINE'S DAY FAVOR BAGS

Have a wonderful weekend!
The Container Store Projects
Buffer