Creating a Vintage Gallery Wall and Home & Decor Encore
Add charm to your home by collecting and creating a vintage gallery wall and more from this week's Home & Decor Encore.
The Latest from OSH
Creating a Vintage Gallery Wall and Home & Decor Encore
Have you ever searched for art at your local thrift store?
It can sometimes be hit or miss, but you might be pleasantly surprised.
Sometimes you might find that rare unicorn. You know the one that you bring home, clean it up a bit and hang it straight on the wall.
The gallery wall below has a few that went straight up on the wall. Some I just need to update the frame.
On occasion, I simply just buy the art for the frame.
Just search with an open mind.
A frame might have a great look, but the color is off or the frame is beautifully carved, but plastic.
I've even turned a great frame into chalk art.
I actually collected the art for this gallery wall for quite a while before hanging them.
It's amazing what it did to the staircase. It feels so complete now. I'm still adding to it, but I don't have to rush.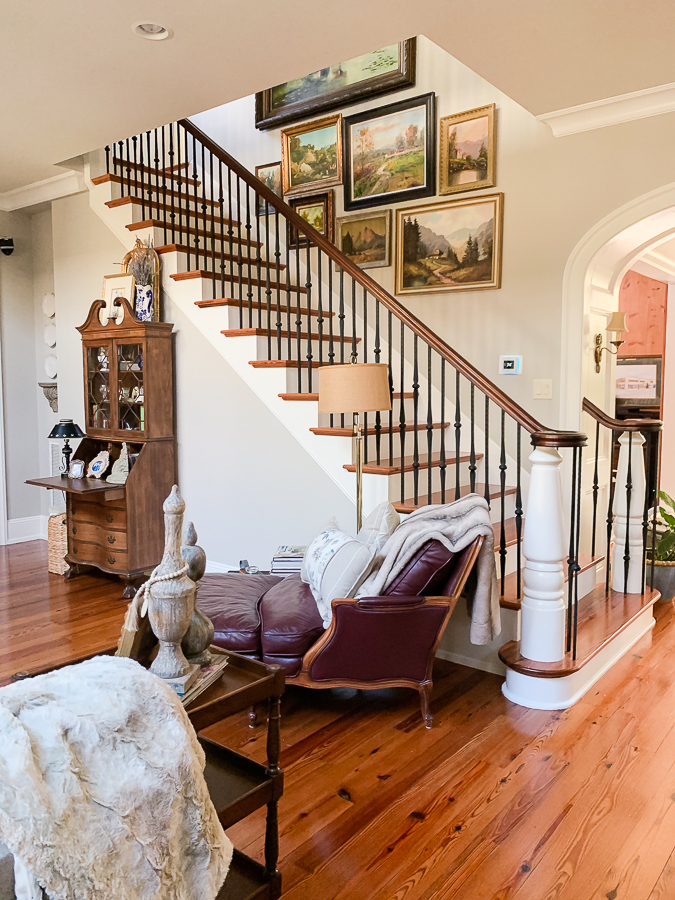 Read all about how I collected this gallery wall HERE.
Other Ideas for thrifty Art
How to Update Thrift Store Art
Check out the other ideas from the team!
THE STONYBROOK HOUSE | EASY ZUCCHINI TACO BAKE
REMODELACASA | HOW TO SET A PRETTY THANKSGIVING TABLE
OUR SOUTHERN HOME | VINTAGE GALLERY WALL
A STROLL THRU LIFE | HOW TO SET UP A HOT CHOCOLATE BAR
VIRGINIA SWEET PEA | DIY WOODEN CANDLE HOLDER
5 Christmas Favorites from the Blog!
Buffer