Saturdays on the Porch #30
Saturdays on the Porch #30 featuring this week's fashion looks and more from Our Southern Home for life and home.
Latest from OSH
Wow! We are about at mid-month. Thanksgiving will be here very soon!
I've been decorating for Christmas over here a little bit at a time.
I seriously can't wait to share the mantel with you and the Christmas tree right beside it this year. Both are totally new looks.
I'm scaling back the Christmas nicknacks this year and going more with greenery and such. I think! I have most of it all unpacked upstairs and laid out in the media/game room. I know the kids are ready for it to be off the ping-pong table!
I'm just growing tired of all the Christmas stuff. I still love most of it but looking to scale back all the boxes in that the kids won't be living here much longer to get it out of the attic. I could just dream of space with rows of shelving to place all the seasonal decor to shop from on a whim. A girl can dream!
This week I posted a bonus fashion post with an Amazon Kimono worn 5 different ways.
Saturdays on the Porch #30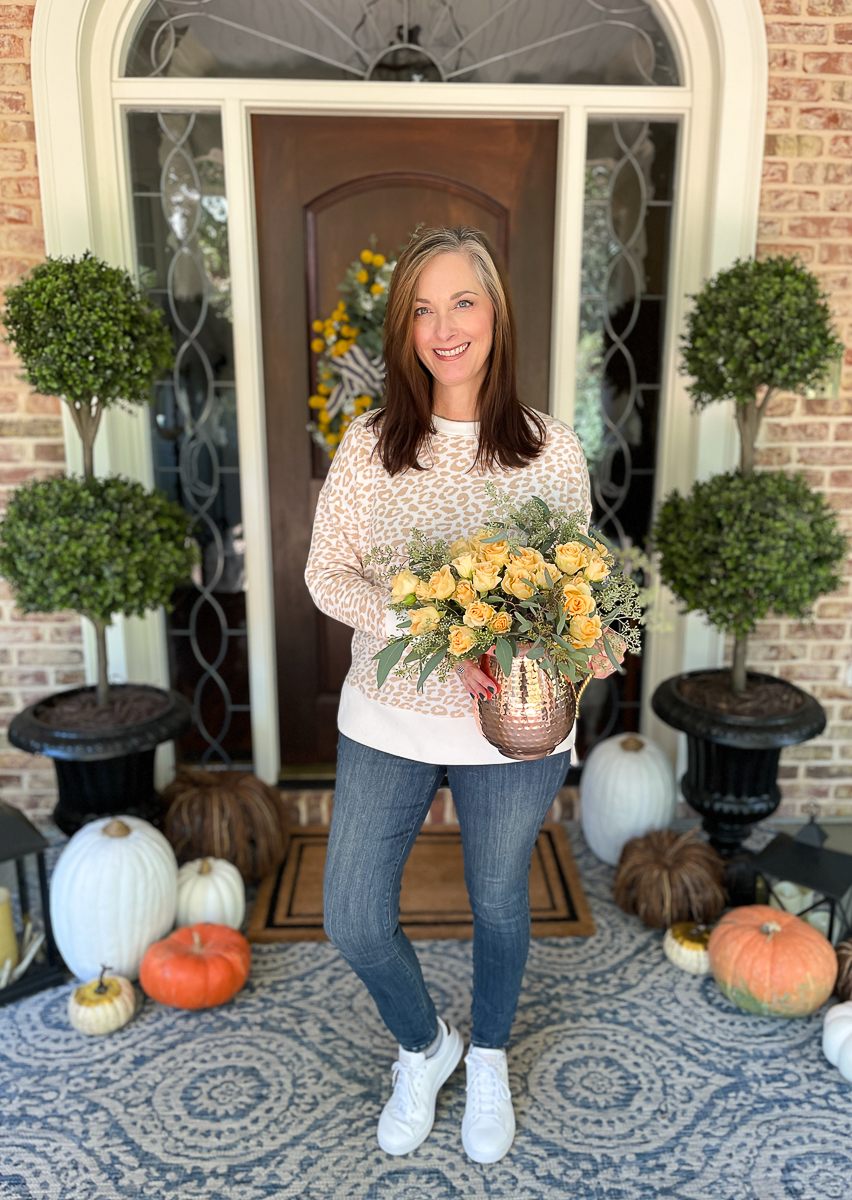 Leopard Sweatshirt | Stretch Jeans | Sneakers | Similar Copper Pitcher | Lipstick | Faux Topiaries | Similar Urns | Similar Lanterns | Similar Rug | Door Mat | Fall Wreath 
Walmart is killing it with the clothes these days. It is under $12. I am wearing a medium in it. Ashlyn has it in a large in the yellow color. I also have this dark leopard sweatshirt in a size small. It is cut bigger.
I painted my nails for the first time in a long while last weekend. I feel so put together with my nails painted. they were short-lived with fluffing artificial trees.
With the Sally Hansen gel polish, you have to use the 2-step process. Here is what I used. I love the dark olive green for fall.
Base Coat | Step 1 in green | Step 2 Activator | Top Coat
Just bought this green sparkly one for the holidays. I'll be painting them this weekend. If you aren't all-in on the sparkly nails, just paint one on each hand.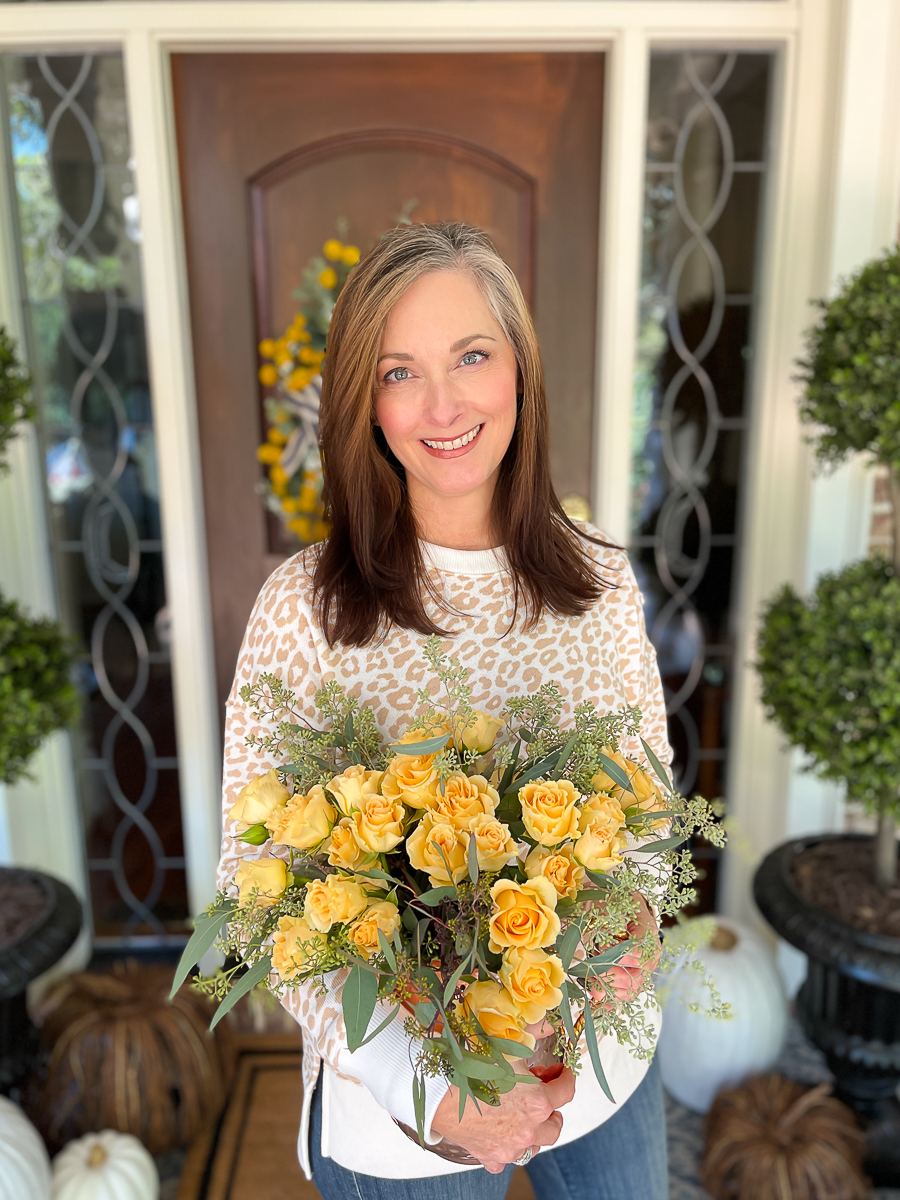 Leopard Sweatshirt | Stretch Jeans | Sneakers | Similar Copper Pitcher | Lipstick | Faux Topiaries | Similar Urns | Similar Lanterns | Similar Rug | Door Mat | Fall Wreath 
If you have a Trader Joe's near you, please go only if it is for the flowers. Their flowers are gorgeous and so affordable. This is one bunch of roses and one bunch of seeded eucalyptus.
Place a mason jar and fill it with water in the pitcher. Start by cutting the roses to fit and place. Fill in with the seeded eucalyptus.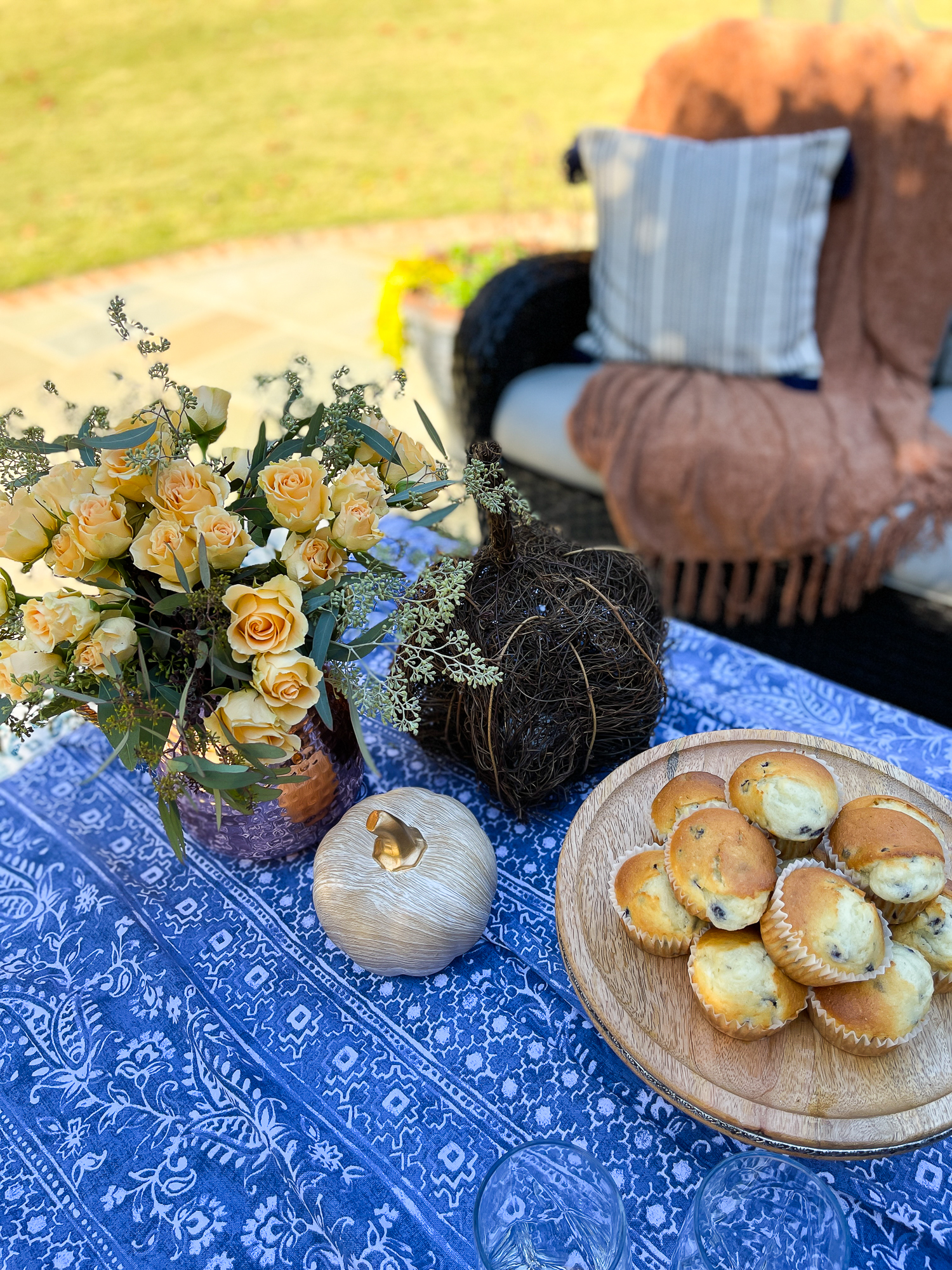 This is for an upcoming social media campaign. I thought I'd give you a peek. Those flowers are just so pretty.
I've got an upcoming post with Chico's. Ashlyn is going to be in some of it with me! We will both be wearing these amazing gold jeans. Yes….gold jeans! Y'all….we took a chance, and I'm so glad we did. They are not overly shiny or gaudy. They are wonderful for the holidays. You can dress them up or down. They'll be fabulous with tunic sweaters, denim shirts, and more to dress down. PLUS, they are super unique. I'll be wearing the .5 in regular length and Ashlyn will be in a Tall 00.
Move the slider over the 2 photos to see both.
Blazer | Turtleneck | Black Boots | Similar Brown Boots | Men's Jeans | Men's Pullover | Men's Sneakers
This week we had our 2 hour planning appointement with wedding venue. It was also the time to set up the monthly payment plan. Gulp!
The venue takes on so much of the day. It's worth it. Then we just show up and do minimal work for the day.
They take care of the food, flowers, decorating, set up, clean up and wedding coordinator.
Would you beleive that we have everything locked in except the cake (almost) and the biggest…..the dress. We plan to go dress shopping in December after graduation. She needs to have school off her shoulders. It will be here in a month!
I want Ashlyn's blazer. I can actually wear it so hope to borrow it. It is knit so has stretch. It looks polished and is so comfortable! It looks fabulous with jeans. Unfortunatley it is sold out, but I've linked a page with all of their knit blazers. This looks like the exact same blazer with a different name on the site. It's on sale.
We both have the black turtleneck that she has on. It is from last year, but still avaialble in multiple colors. It's a great staple!
Fit Tip: She is wearing a medium in the blazer. It is the size that I'd order as well. We both wear a size medium in the turtleneck.
I love this floral tee so much! It comes in this colorful version and black and white.
Fit Tip: I am wearing a size 1 in the tee and an 8 in the jeans.
My cardigan is from last fall. It is from Target. Target has the best cardigans and sweaters for the money!
Praise report, my hubby says he feels completely normal since his gallbladder surgery last Wednesday! He has never had stomach troubles so I guess that accounts to his speedy recovery. He's lost about 12 pounds through the entire ordeal and 2 surgeries with it in the last month.
His jeans and pullover are from L.L. Bean. True to size.
I order most of his sneakers from New Balance. They are pricy, but he has very narrow feet. You can get extended sizes and widths there. He can never just buy shoes in store and they always cost a fortune as a result. Luckily he doesn't care about having tons of shoes! Now Ashlyn is a different story! Ha, ha!
Unfortunatley, Ashlyn has the same feet and has a terrible time with an 11 narrow! She is most succesful with tennis shoes and booties. Dress shoes are a nightmare.
The Rothy's that I just ordered her for graduation photos and ceremony fit well. We sized up 1/2 size per reviews for the point toe. Last year we gave her the leopard sneaker boot for Christmas. They are so worth it! She wears them all the time and they look new. They are true to size.
What I'm Reading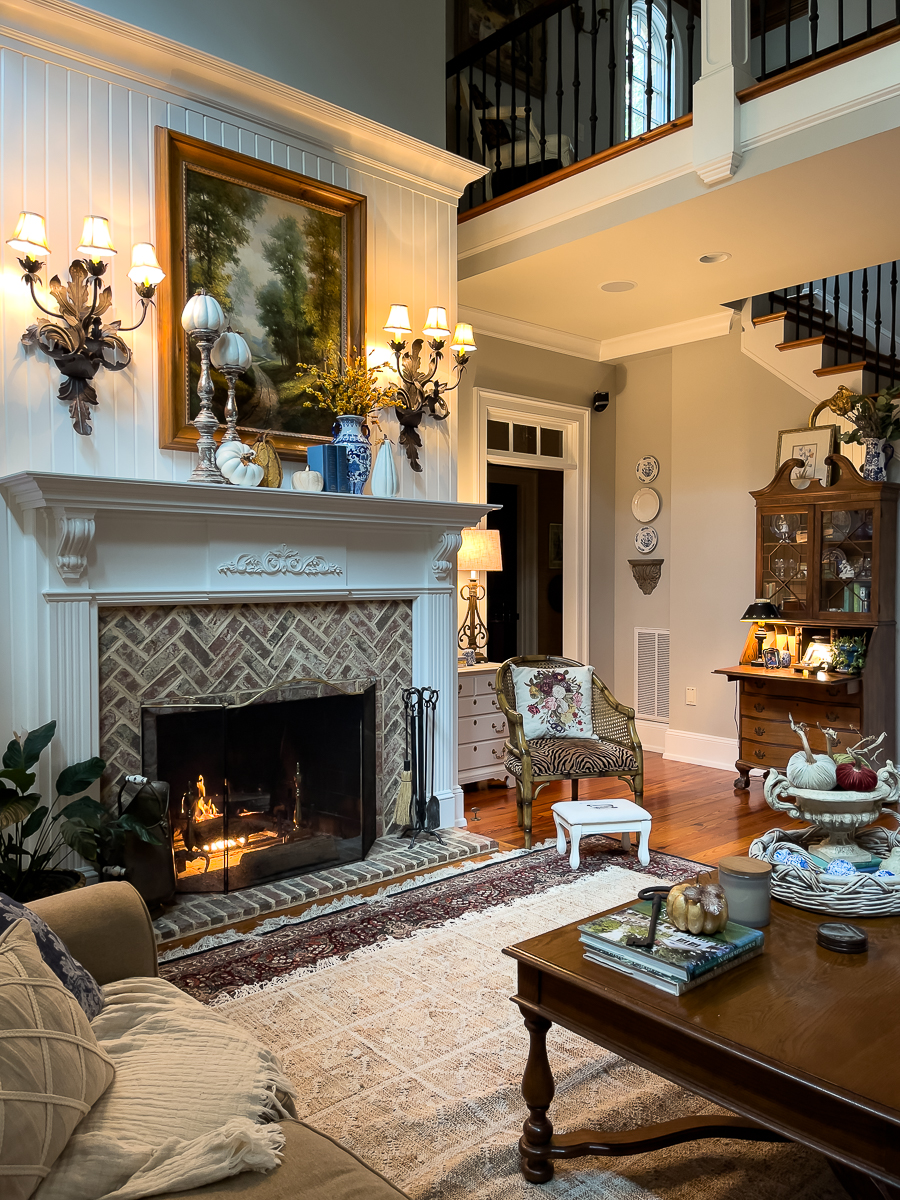 We've started having some cool evenings and finally had the first fire. I just love these evenings with a fire and lamplight. You can see my fall tour HERE.
What We've Bought
What Caught My Eye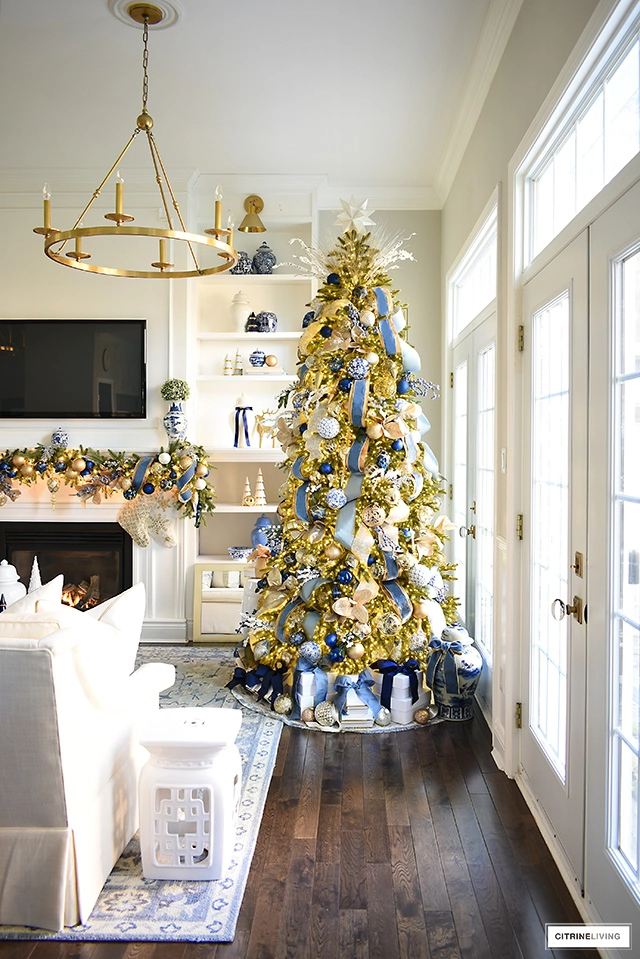 Isn't this color scheme beautiful for Christmas from Citrine Living!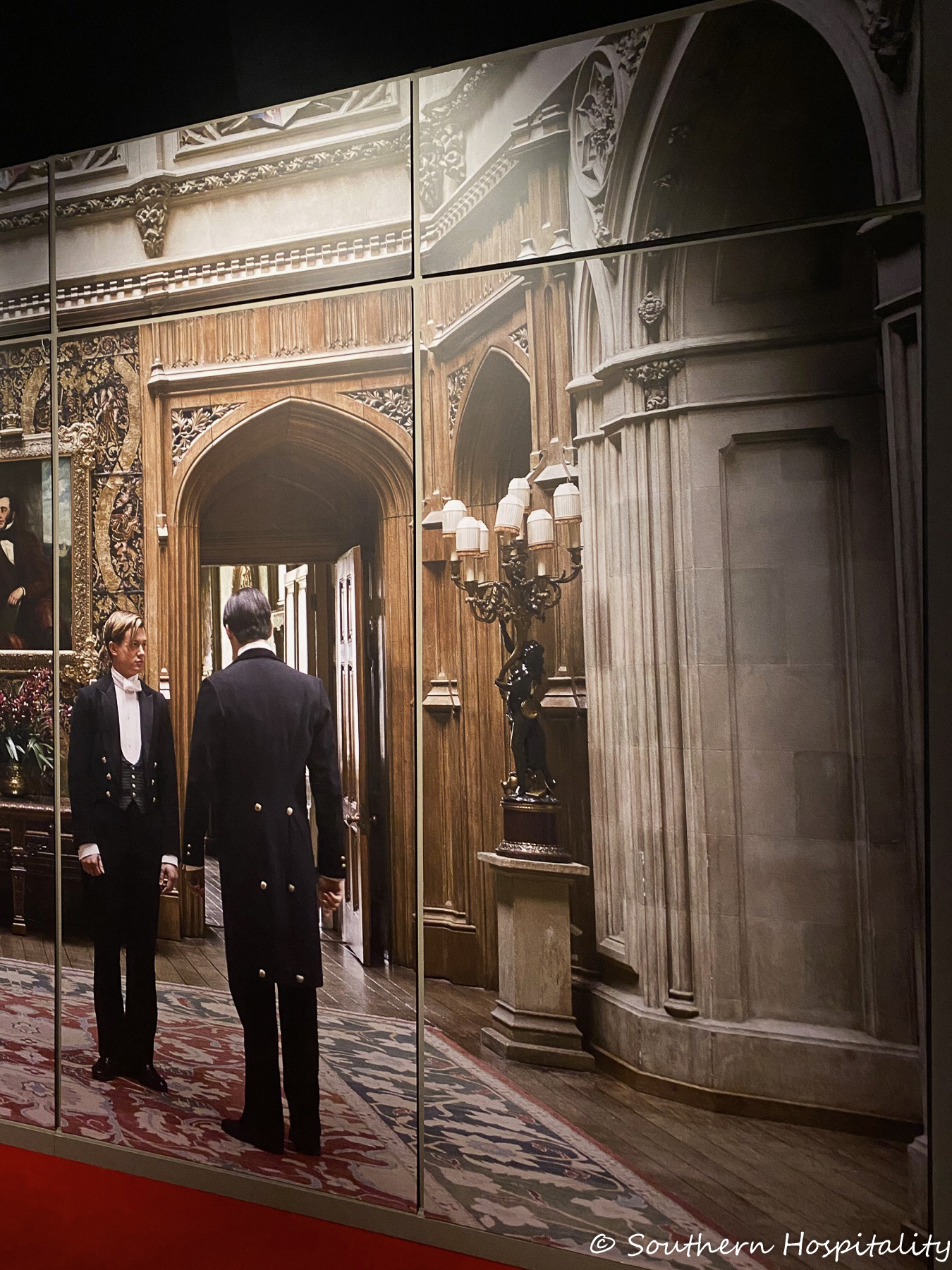 Gorgeous photos from the Downton Abbey exhibit from Southern Hospitality. I can't wait for the new movie.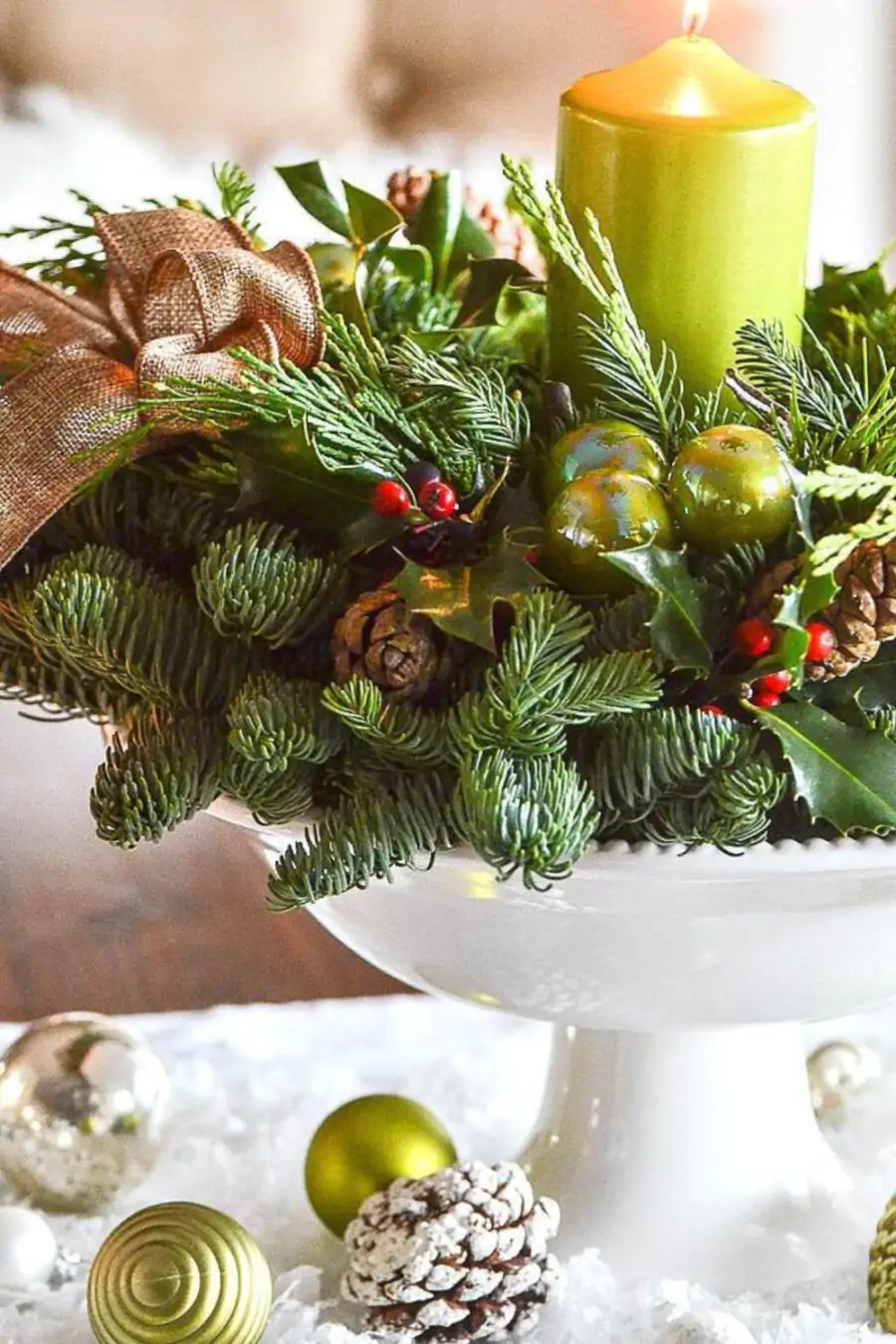 Beautiful collection of Christmas arrangements from Stone Gable.
This yummy looking Cranberry-Pear sauce for the holidays.
Cauliflower mashed potatoes for Thanksgivng!
This beautfiul southern home tour decorted for Christmas.
I hope you have a fabulous weekend. Please subscribe to upcoming posts. Lots for the holidays coming your way.
Buffer