Pie with Porch & Haven Recap
In mid-July, I attended my 3rd year of the Haven DIY and Blogging Conference in Atlanta, Georgia. Fortunately, I am only 2 hours away from Atlanta so it's an easy drive.
It's 3 days packed full of technical information, seminars, DIY classes and downright fun with old and new friends in the blogging world.
This year I was the ambassador for Porch.com, and I told you all about Porch in this post. Be sure to read all the info there on how you can become a Porch Blogger!
I've shared my love with y'all about how wonderful Porch is to work with.
Prior to the Haven conference beginning, Porch hosted a fun event for their bloggers called Pie with Porch.
*all photos were taken with a cell phone*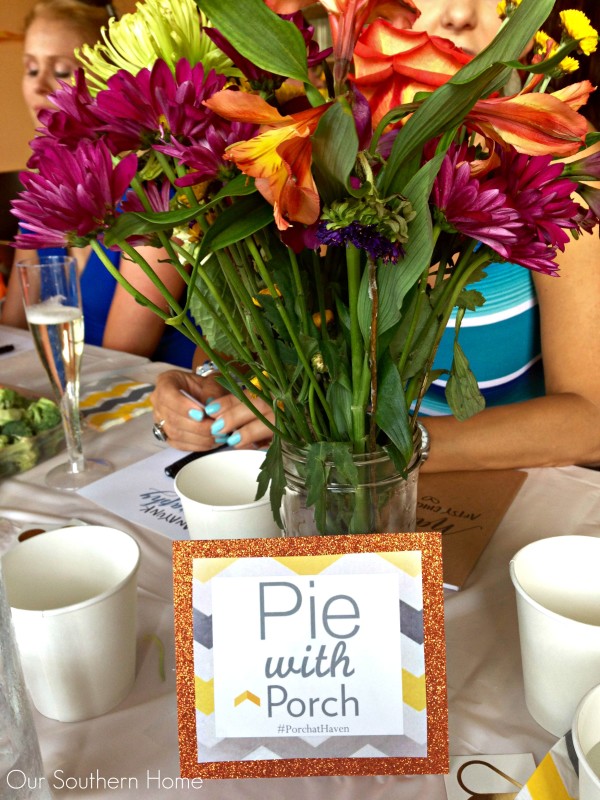 We met at an adorable establishment in downtown Atlanta called The Pie Shop. They make fabulous homemade pies.
Not only did we have pie and get to mingle, but we had a fun mini-lesson on the art of calligraphy. I've always wanted to learn this art, but never found the time. It was so interesting to see how those beautiful letters and words are formed. It has definitely sparked my interest to follow-up on it.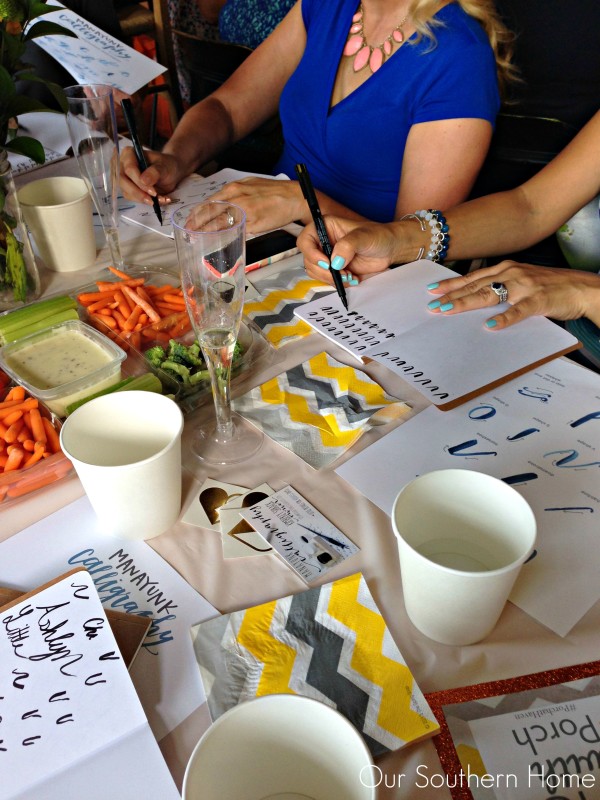 The class was taught by the fun and talented Kimberly of Manayunk Calligraphy. You can find her at Manayunkcalligraphy.com.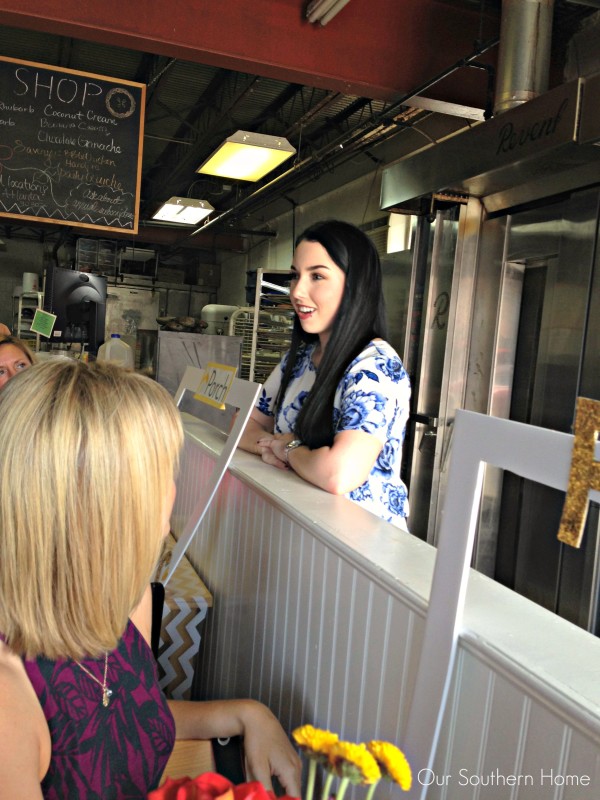 We finally got to meet Taylor in person. She is our direct contact to the Porch blogger program. Heather that handles social media was also there. They are both amazing women, and their passion for Porch is evident. I have been kicking myself for not getting a photo together!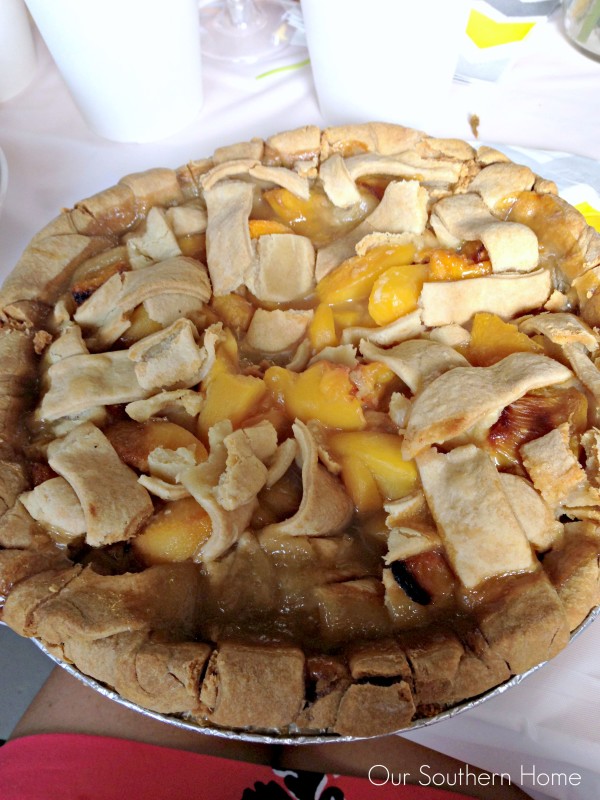 I can't even begin to tell you how yummy all the pies were that were passed around. I could have eaten just a pie tin full of crust!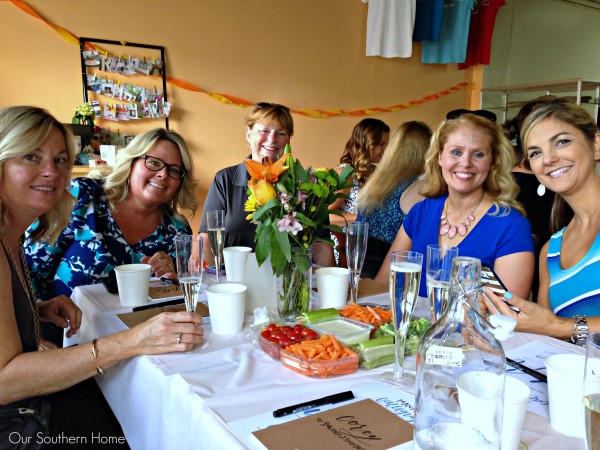 It was a pleasure to hang out with the blogging pals! Heather from Settings for Four, Kelly from Live, Laugh, Rowe, Gail from My Repurposed Life, Shanna from Restoration Redoux and Nancy from Artsy Chicks Rule.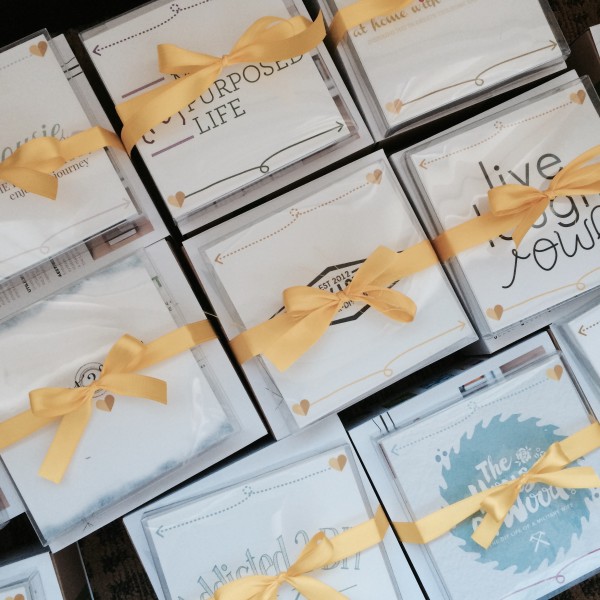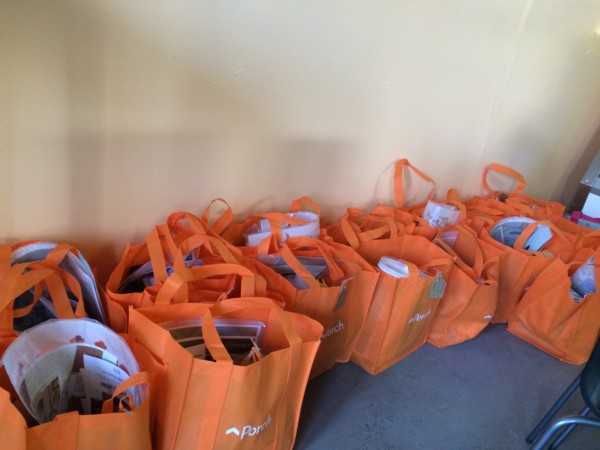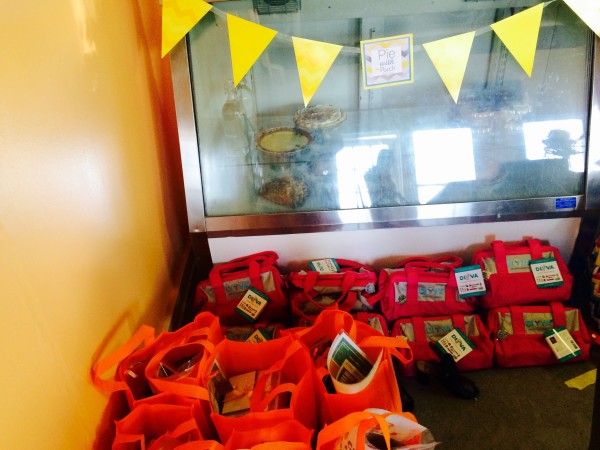 When the event came to a close, we were sent away with fond memories of a lovely champagne filled afternoon together as well as swag bags and tool bags complete with tools! Porch really knows how to treat their bloggers!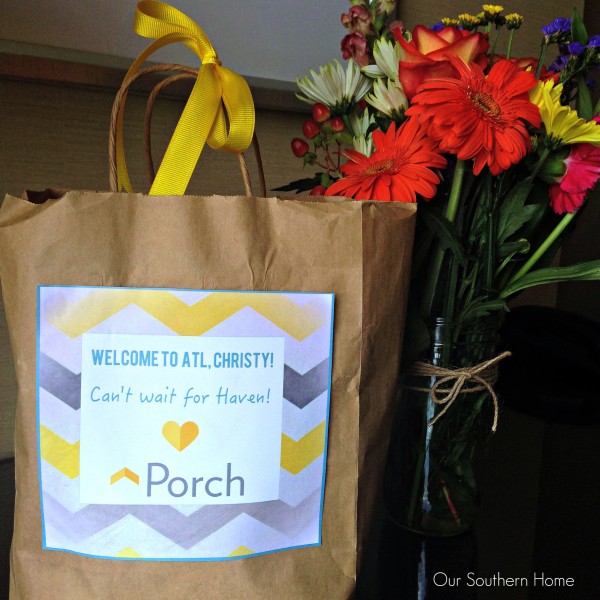 When I arrive back at my hotel room, another Porch welcome awaits me. Thanks Taylor and Heather! What a fun goodie bag!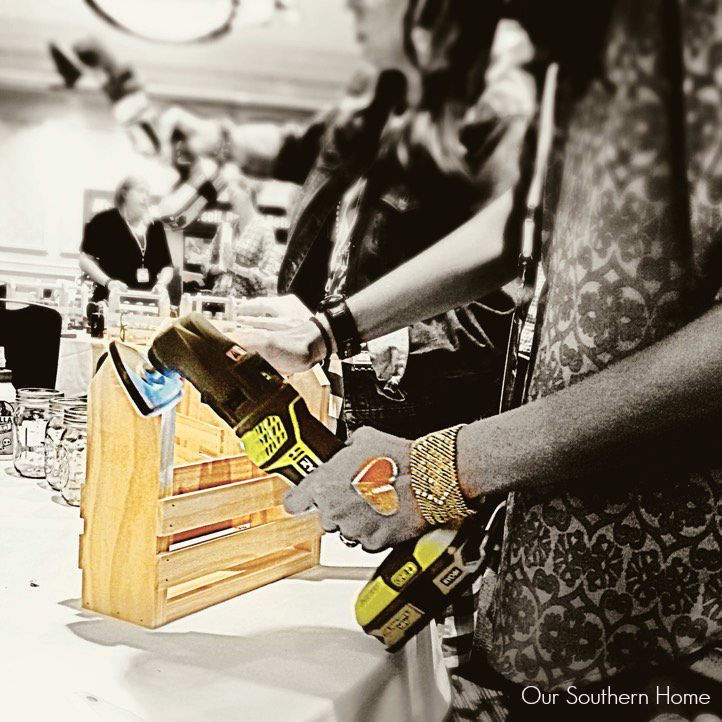 If you were at Haven, you probably saw the gold heart Porch tattoos circulating. I love this shot of Ashlyn sanding her mason jar holder with the Porch tattoo. One of the gals from Ryobi sent me this photo.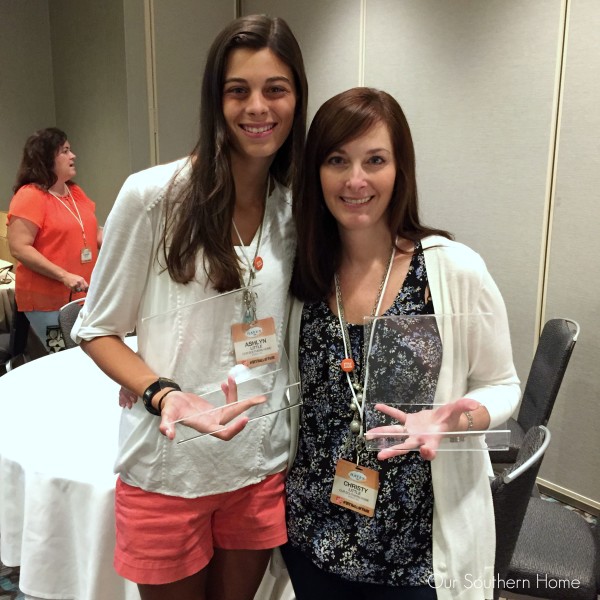 Did I mention that my daughter was my roommate this year? How many 16 year olds beg to go to a blogging conference. Many of you know that Ashlyn helps out a lot behind the scenes with projects. She's an amazing assistant. It really worked out great with her going this year. She attended all of the DIY classes, and I attended what she refers to as the boring blogging/technical classes.
We did manage to do this fun class with HomeRight together. We learned how to use their heat gun to manipulate Plexiglas into an iPad stand. This will be great for when I use the iPad with recipes.
I must say that Ashlyn had the time of her life. It was like a 3 day DIY camp for her. I definitely think DIY is in her future.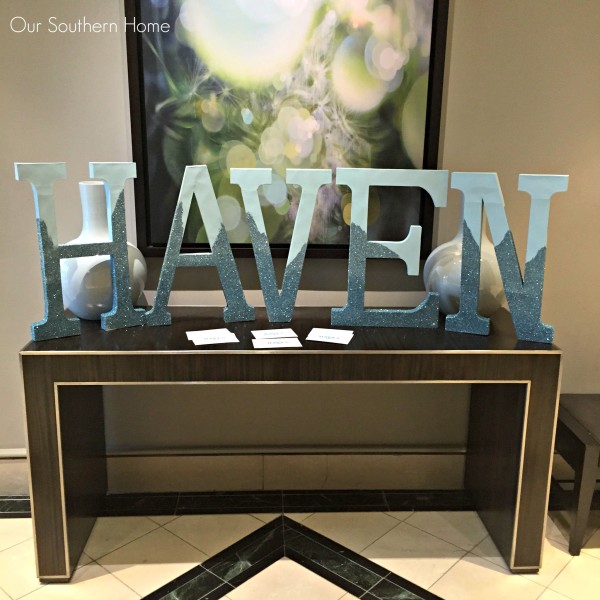 Haven is 3 full days of intense learning, sharing and having fun.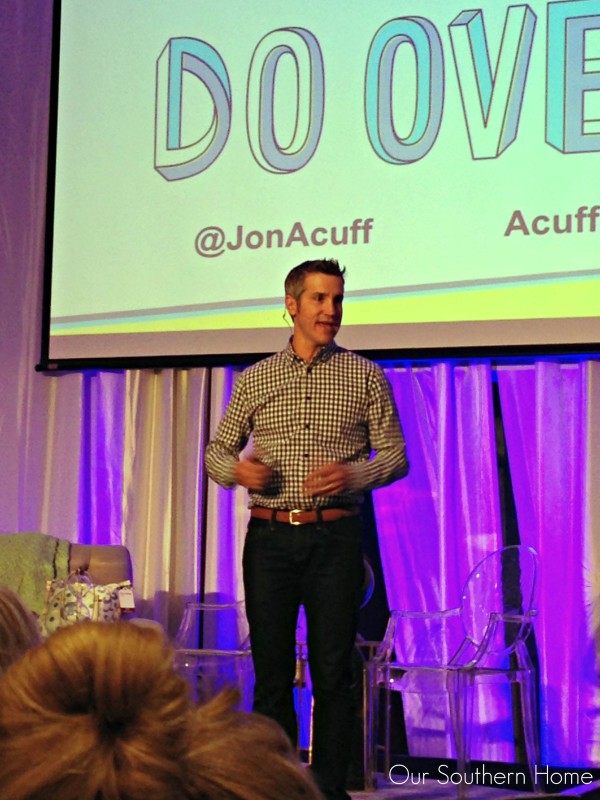 The keynote speaker was Jon Acuff. He is a blogger and writer. I am looking froward to reading his book. He is perhaps one of the most motivating and informative speakers that I have ever listened to. He's the total package!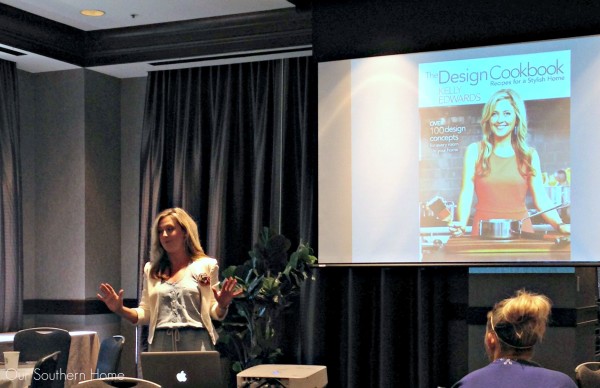 It was interesting listening to Kelly Edwards (Design on a Dime show) tell us how she got her start. Goes to show that working hard and being what she calls aggressive got her where she is today. Let's just say that she isn't afraid to start out sweeping the floors on a set!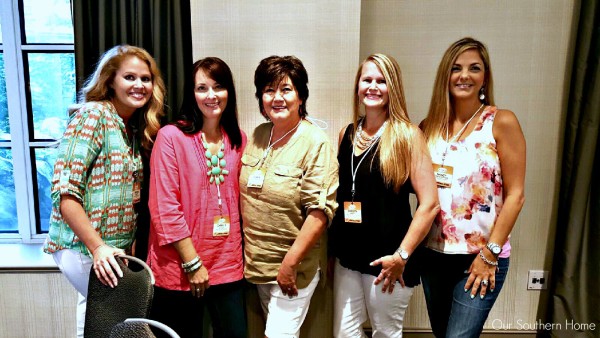 It was such fun to get to hang out with the girls from our DIY and Decorating Enthusiasts group. It's the group where we do the monthly challenges with our readers and have the Facebook forum. You can join the Facebook group HERE. We met in between classes to discuss the group and upcoming challenges.
Pictured are Shanna from Restoration Redoux, me, Debbie from Refresh Restyle, Christy from Confessions of a Serial Do-It-Yourselfer and Nancy from Artsy Chicks Rule. Not pictured are Laura from Top This Top That and our newest member, Shannon from Fox Hollow Cottage!
This month's challenge is Gallery Walls and it starts August 30th! The group is 1800+ and growing. It is a NO-NEGATIVITY allowed place for you to share your projects and ask advice. Please join us!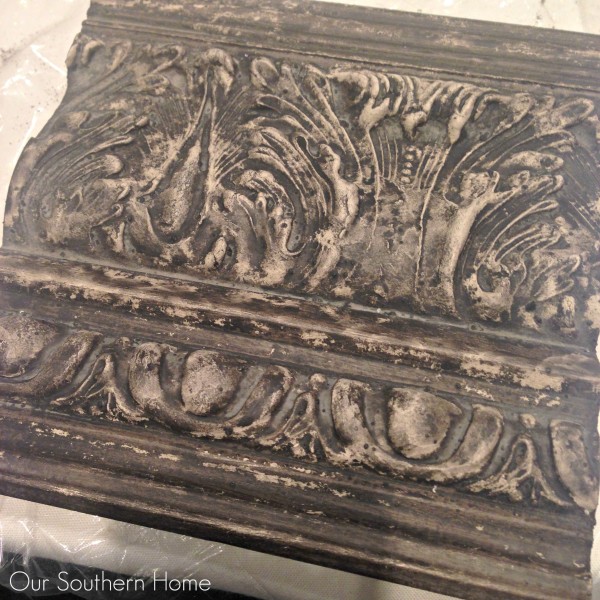 I took a painting class with Amy Howard at Home. Her paint line is amazing. I can't wait to give it a try. It will be available at ACE Hardware in the fall.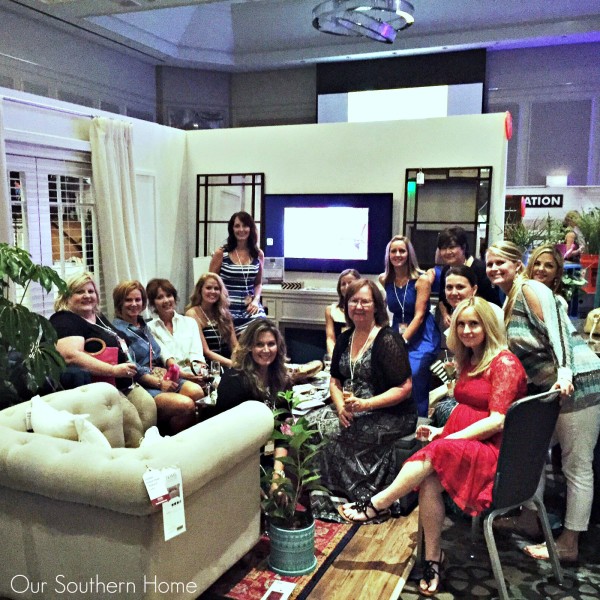 I love these ladies. We have been members of groups and tours together for quite sometime. Each and everyone one of these talented ladies has a wonderful heart. Lots of Porch bloggers in this photos!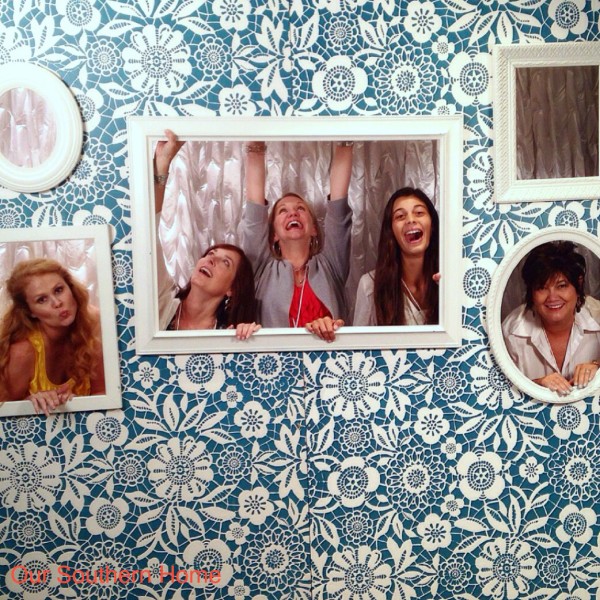 In between the serious classes, there is room for fun and silliness.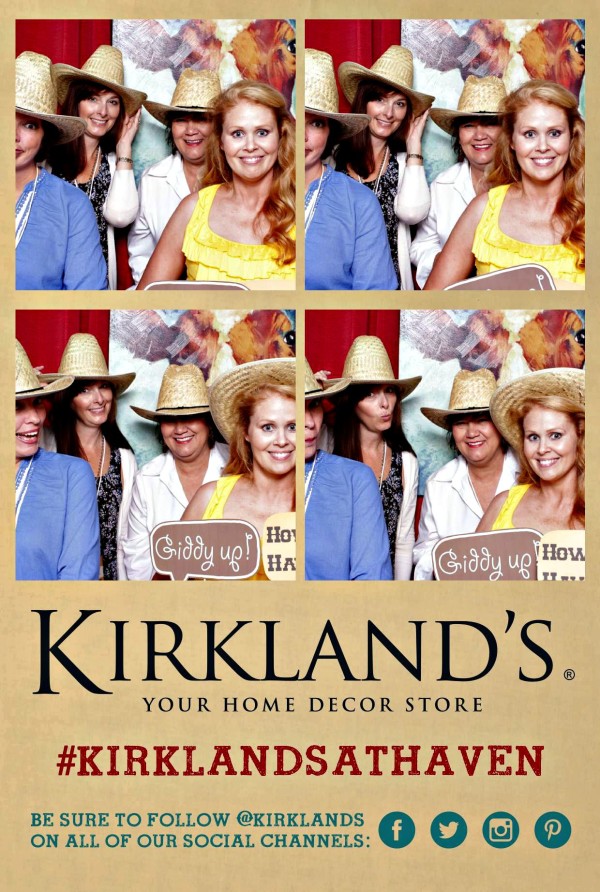 Chris from Just a Girl, me, Debbie and Shanna.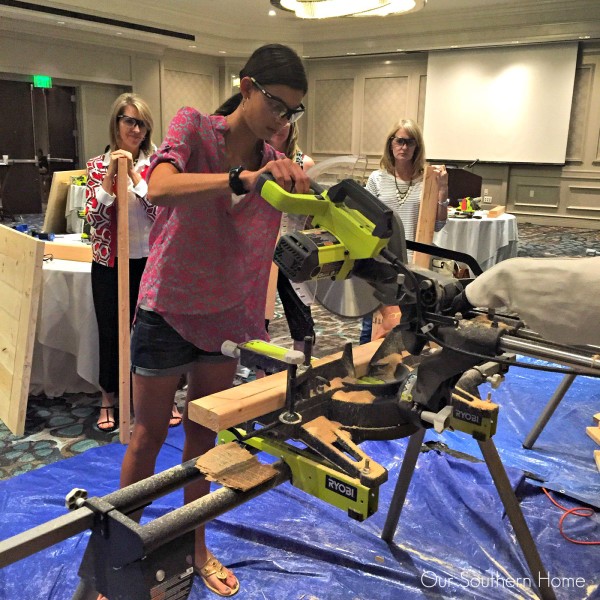 More serious building!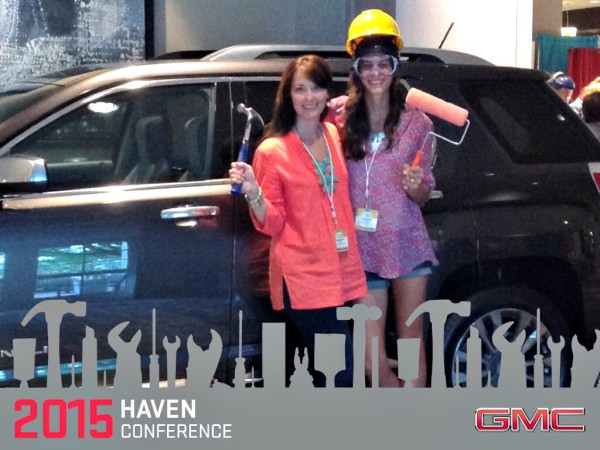 More play…..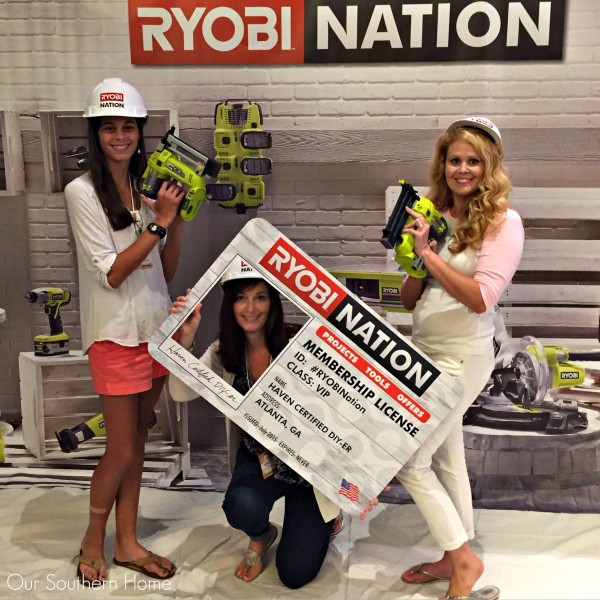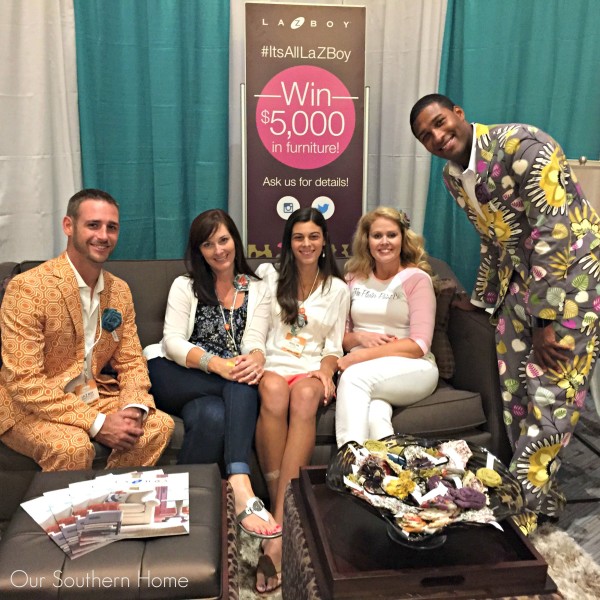 The guys working the LaZBoy booth were decked out in upholstery suits.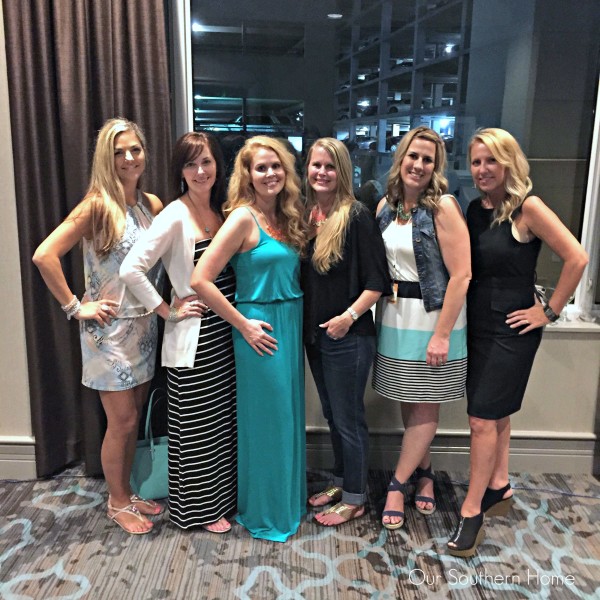 I just love these girls!
Nancy, me, Shanna, Christy, Mandy from The Hankful House and Kim from Sand and Sisal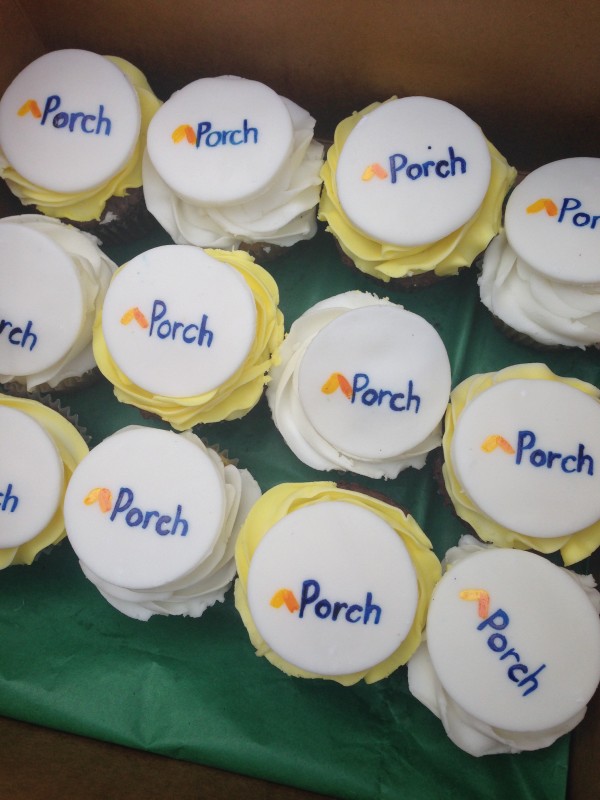 Again a huge thank you to Porch!!! Be sure to check out info on their blogging program HERE. You can sign up HERE.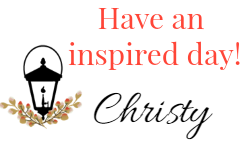 Buffer