Saturdays on the Porch #16
Saturdays on the Porch #16 featuring a look at our beach trip and a few of my favorite things from the last couple of weeks.
Latest on OSH!
Happy Saturday sweet friends! It's time for …….
Saturdays on the Porch #16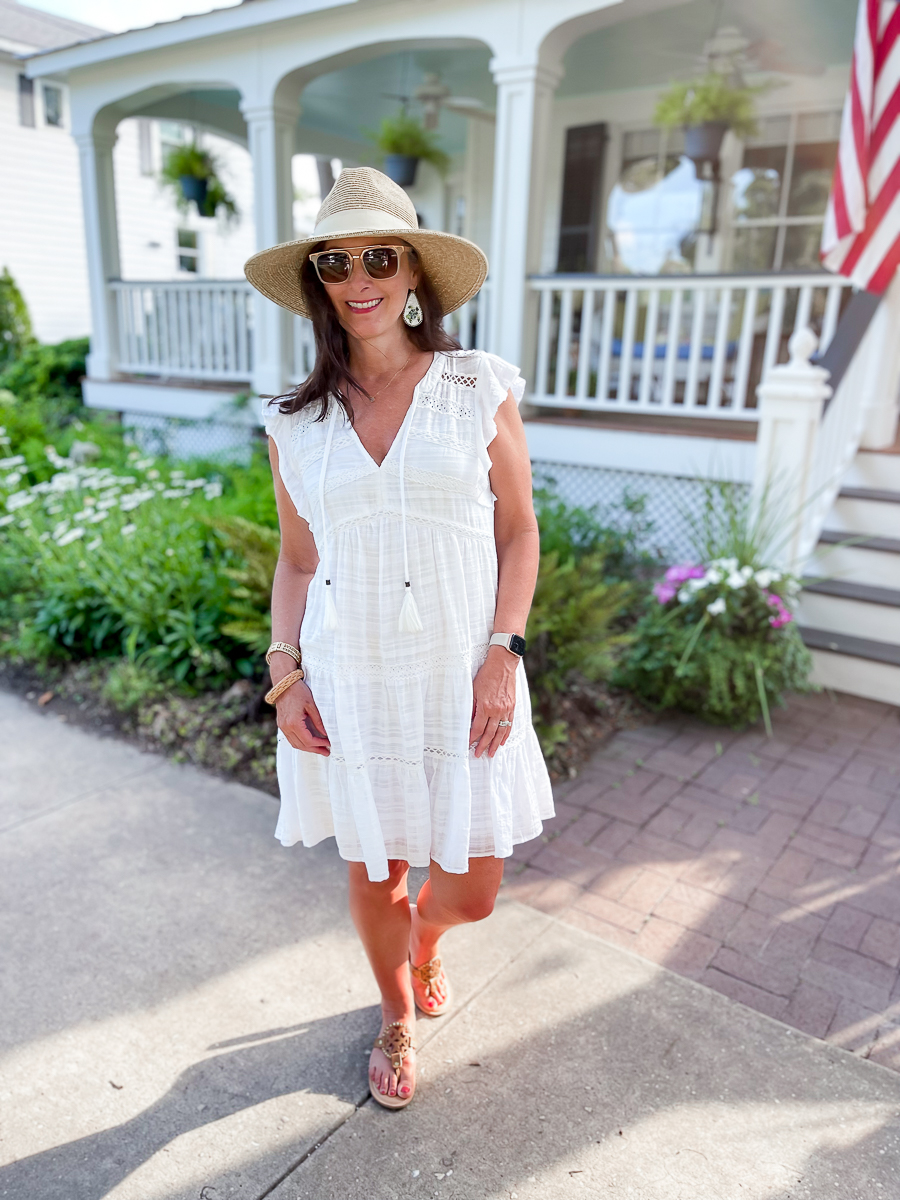 Dress | Sandals | Rattan Bracelet | Similar Earrings | Sunglasses | Similar Hat | Gold Bracelet
I've missed you guys the last couple of Saturdays. I had some much-needed time off with my family.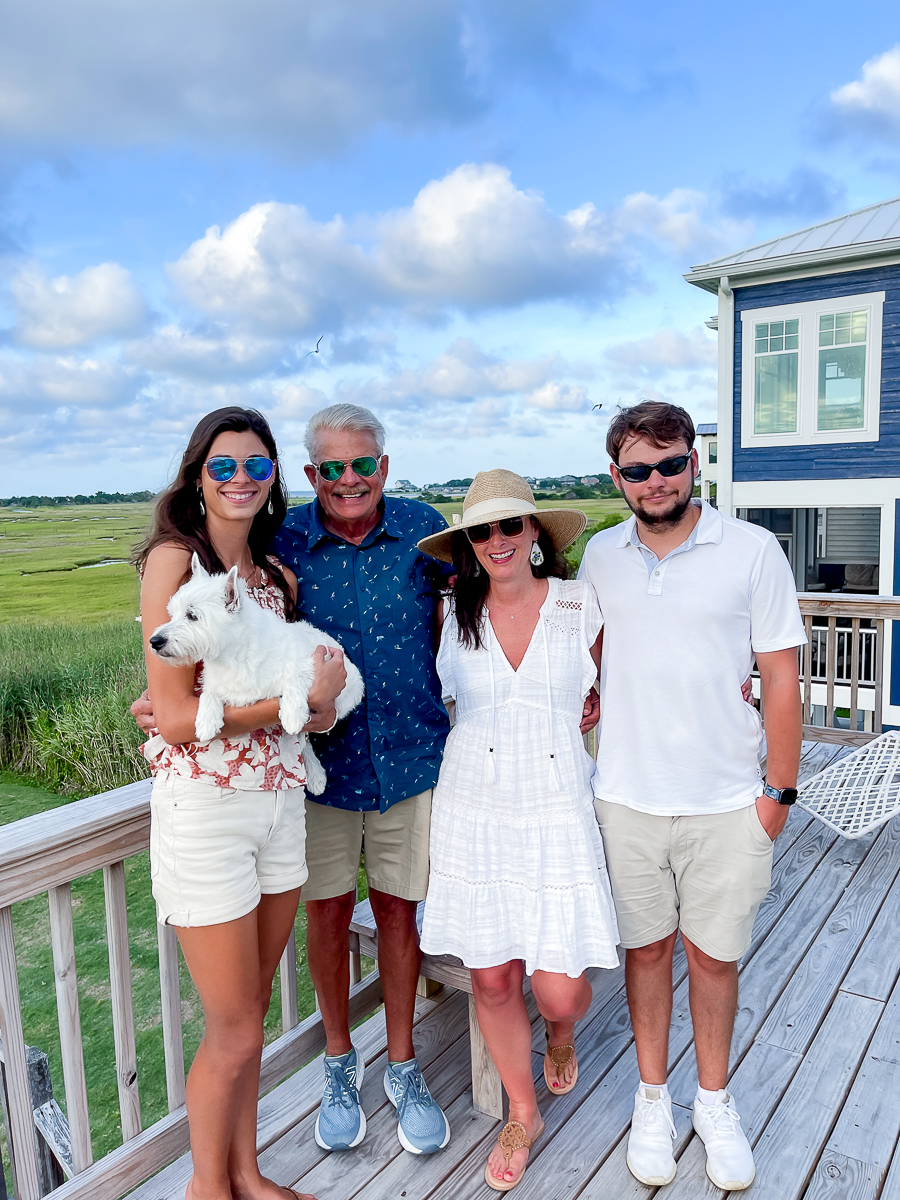 We always head to the beach house every 4th of July. It's a family tradition. I think we've missed maybe 2 years in 25 years. We usually have time with my husband's family. This year we ended the trip with a few days with just the 4 of us and the kids' 2 friends.
Our beach house is on Caswell Beach on Oak Island, NC.
Caswell Beach is a quiet 4-mile stretch that opens up at the mouth of the Cape Fear River. Do you remember the movie, Cape Fear?
Our beach house is a short off-island drive over the bridge to my favorite small town, Southport.
Historic Southport, NC is the perfect small town. It hosts the state's 4th of July Festival each year complete with a craft show, concerts, parade, beach days, fireworks shows, and more!
Southport is also a popular filming destination for TV shows and movies. We were there for the filming of the movie, Safe Haven. Ashlyn and I watched from the restaurant Fishy, Fishy. We met Josh Duhamel and Julianne Hough. You can read all about that in this Part 1 and Part 2 Post complete with lots of photos.
Interested in seeing more of Southport
I'm working on an up-to-date Southport post that I'll have for you soon.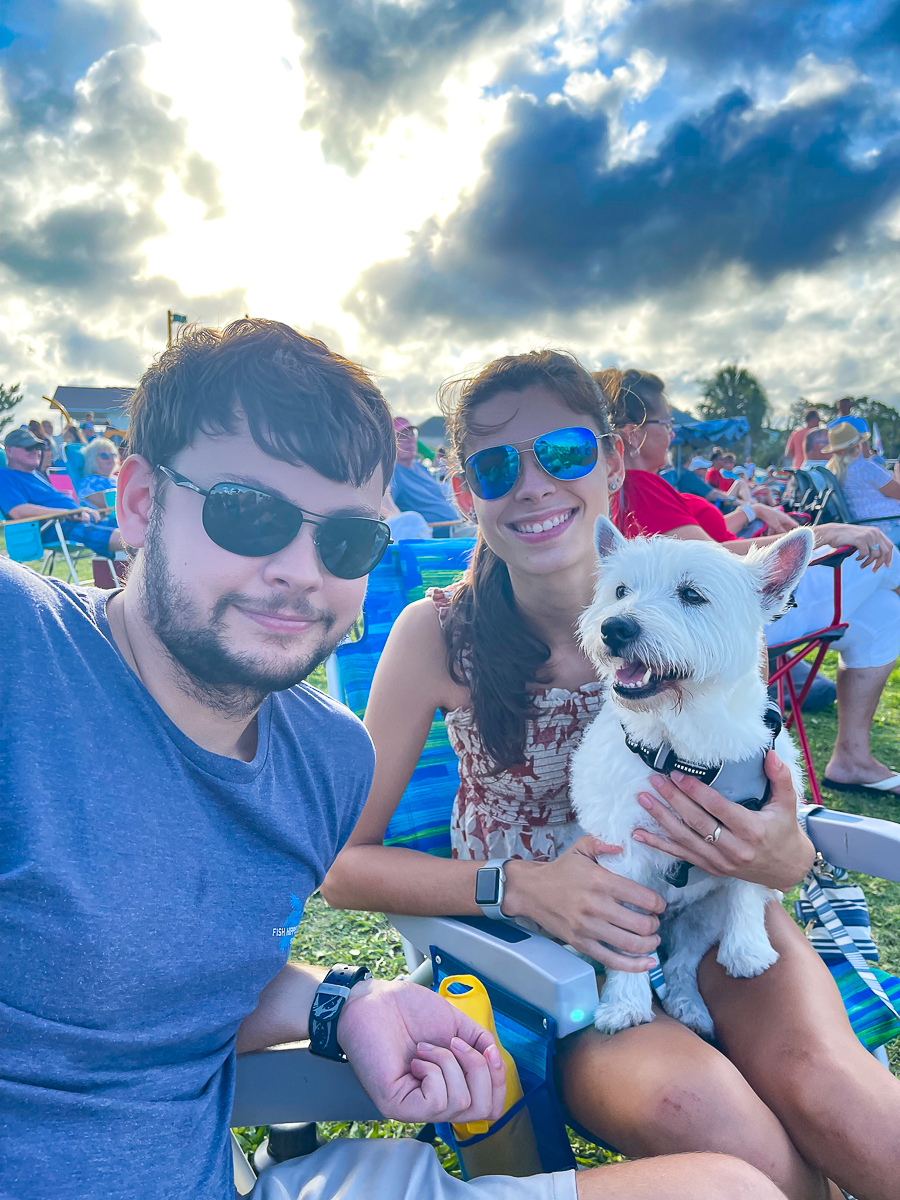 The night that we arrived at the beach, it was concert night on Oak Island. We've gone to this for years with the kids. You pack a cooler of drinks and bring your own chairs. In the past, we have picked up BBQ to eat while there. Now they have food trucks. The music, dancing, and people-watching are fun. It's also dog-friendly.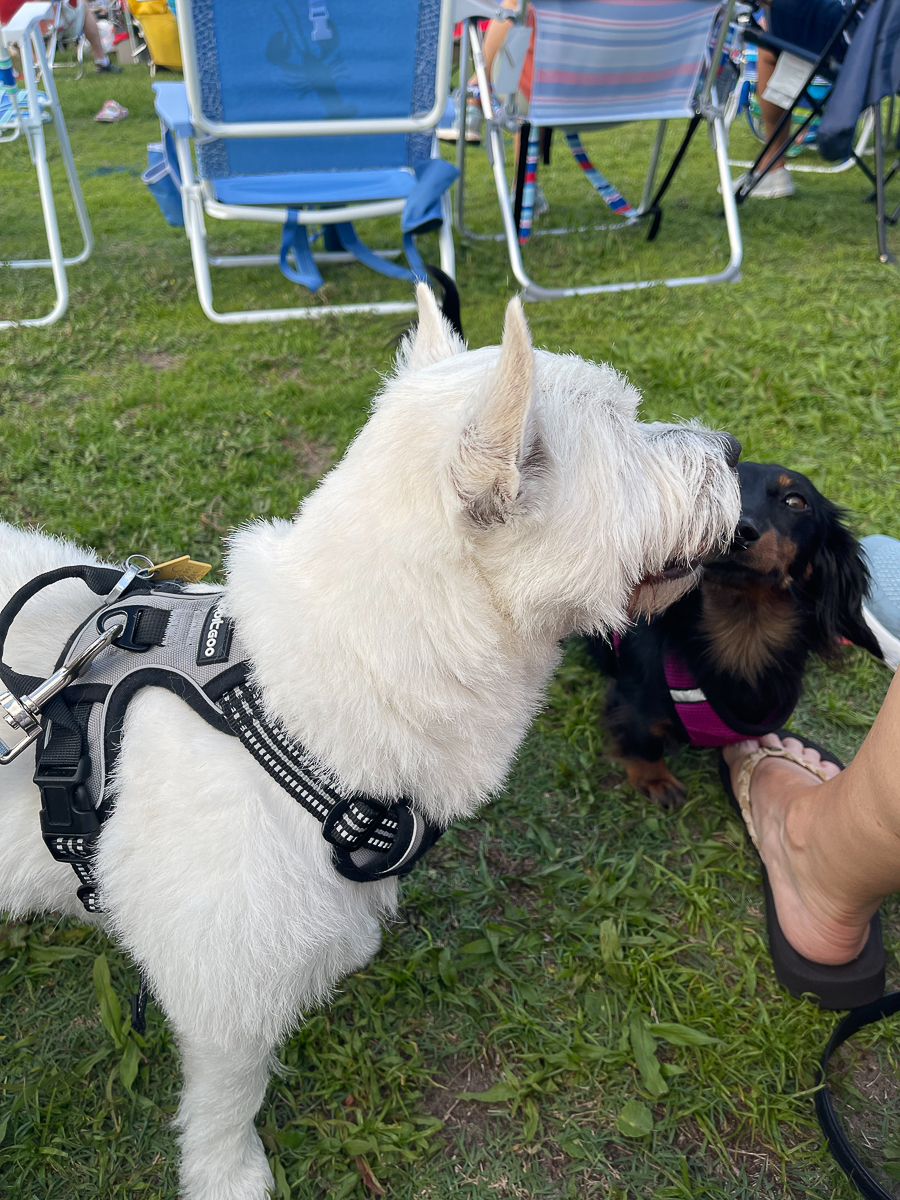 Bentley had a great time hanging out with Daisy. Isn't she adorable? She's my sister-in-law's miniature long-haired dachshund.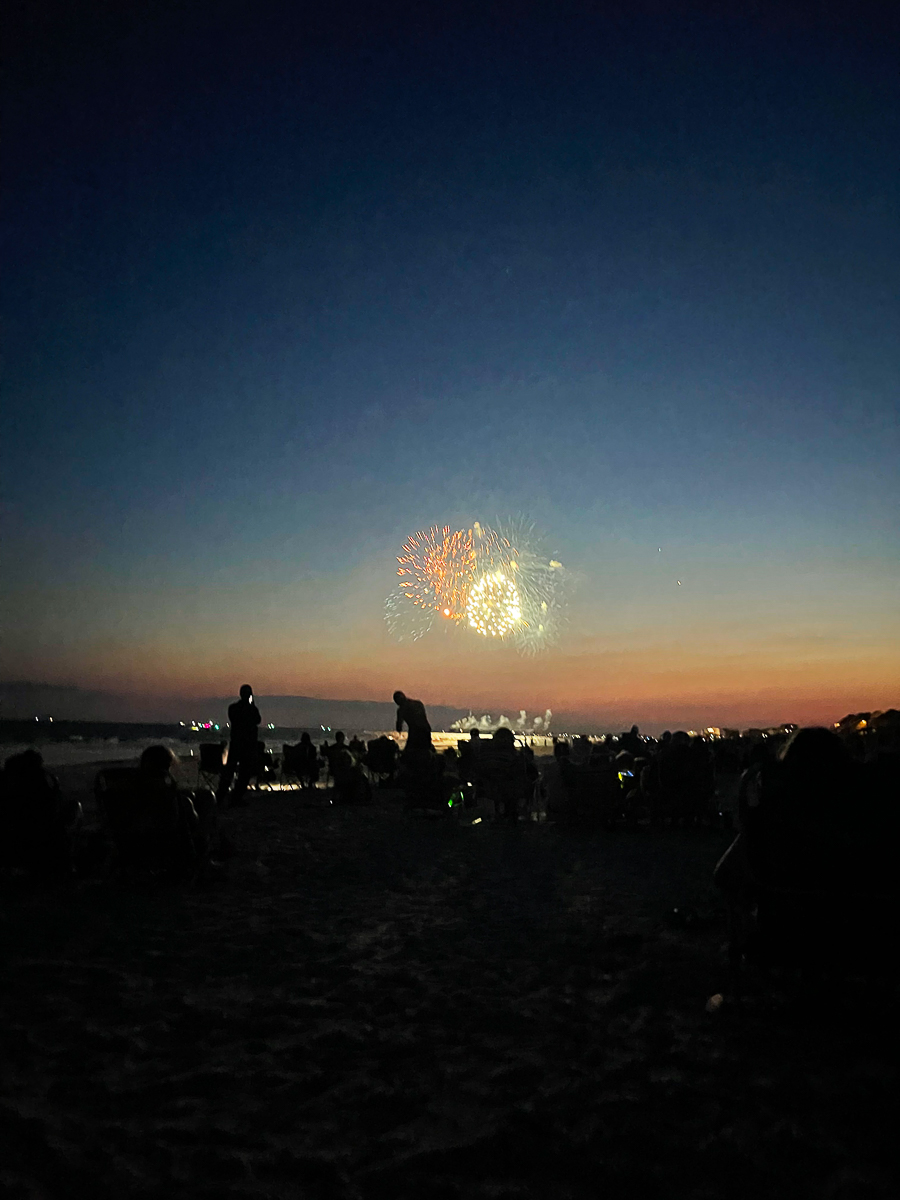 Fireworks were later that evening on the beach.
We typically watch the Southport fireworks on the 4th from our upper deck. We are marsh side with a direct view of Southport waterfront. This year due to social distancing, they did the fireworks for the 4th on the beach on Oak Island.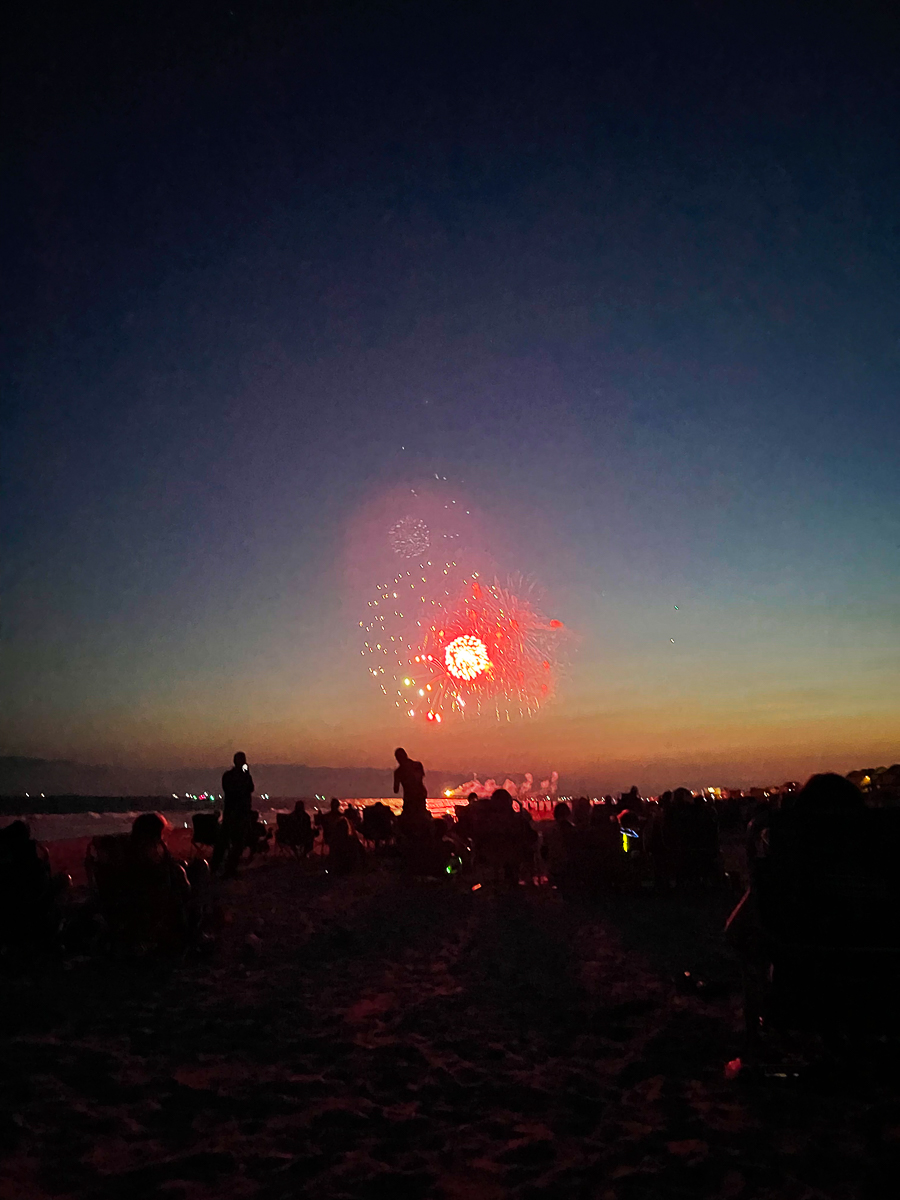 Nothing beats sitting on the beach watching fireworks. It was a fabulous show.
You can see a bit more of what the 4th of July looks like for us. In recent years, we have gone back to a more just family 4th event which we prefer. It just got too out of hand with the festivities, games, and cleaning to host the large party. This year was a fabulous beach day and cookout. We caught up with family and our beach neighbors.
My family was in charge of the 4th dinner. This is what we had!
Hamburgers
Grilled Corn with this herbed butter.
Cole Slaw
Baked Beans
I read a lot at the beach! I read on the beach, on the screened porch in the mornings, and before going to bed. Here is what I've recently read.
What I've Read Recently
My one dressed up look for the week when I went out to do errands on Thursday. I rarely wear shorts, but like these from Target. They are a longer length from Target last summer. I have worn this and this at home this week which my family now call my choir robes. Ha, ha! I rotate between these 2 a lot. I wear them a lot in the evening if I take a shower before dinner after working outside. They are so comfortable, and I feel a bit more put together.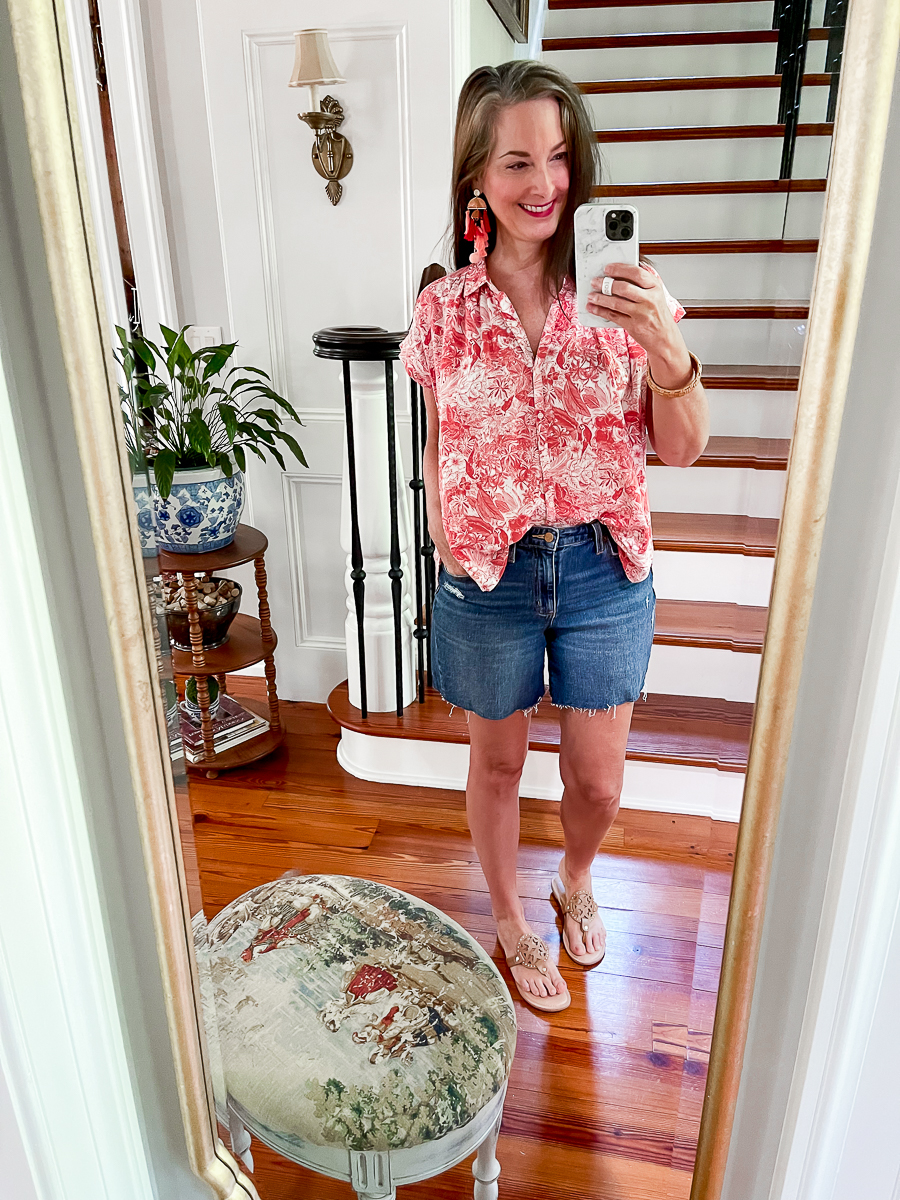 Earrings | Mirror | Blouse | Bracelet | Sandals | Similar Shorts
My shorts are from Target last year. The ones that I have linked are similar in the same brand. I am wearing a size 8.
FIT TIP: I am wearing size small in the blouse and size up 1/2 size in the sandals from an 8 to an 8-1/2.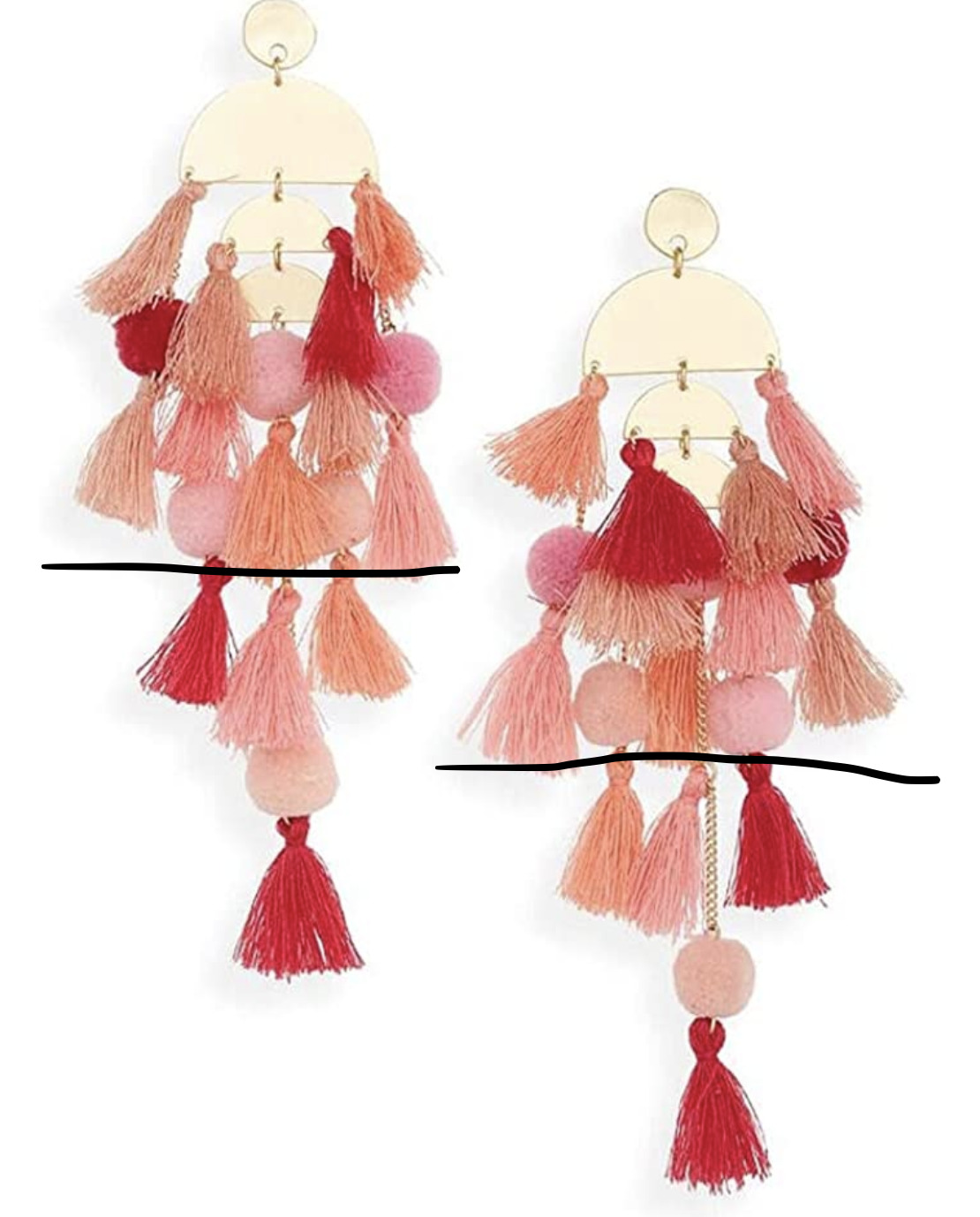 I've had my eyes on these earrings for a couple of years, but they were just so long! I found in the reviews and several bloggers that have cut off the excess. See the black line drawn on the above photo. This is where I cut the chain off for my desired length. They are so inexpensive that I was willing to take a chance on ruining them. The chain is so super thin, that regular scissors cut it off easily. They are so fun to wear and not heavy. They come in several color options.
What I've Recently Bought
Have a wonderful rest of your weekend! XO- Christy
Buffer