Why You Need a Pressure Washer
**This post is sponsored by Ryobi, but all opinions are my own!**
Call me super crazy, but I LOVE to pressure wash. There is just something about seeing all that dirt and grime wash away by just standing there and waving a wand makes me feel like a fairy godmother!
Well, maybe not a fairy godmother, but it's pretty darn gratifying!
I am going to share with you Why You Need a Pressure Washer!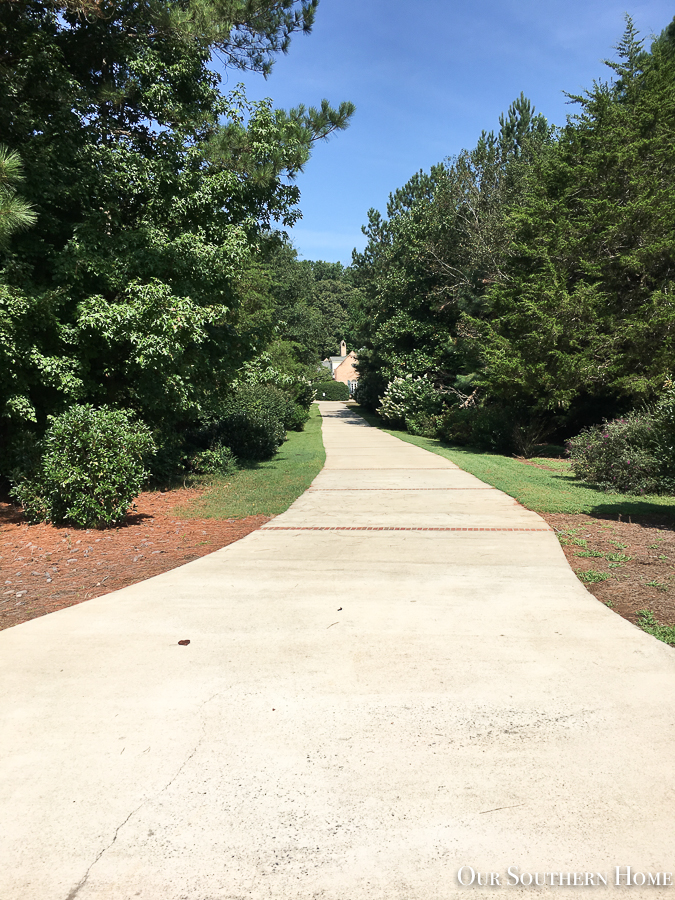 You see this is our long driveway. It sits about 600 feet off the road of concrete bliss. Sometimes I think…why didn't we just do crush and run until you get to about 200 feet from the house? It's a great drive. It has seen many scooters and scateboards through the years..
This is what it looks like today AFTER we complete several weeks worth of pressure washing. We didn't crank it out in a weekend. It was a section or two here and there in between the other household and grounds chores.
My husband is responsible for the enormous straight run of the driveway. All of us contributed to the circle, upper area and the patios. All of us is me, hubby and 2 college kiddos.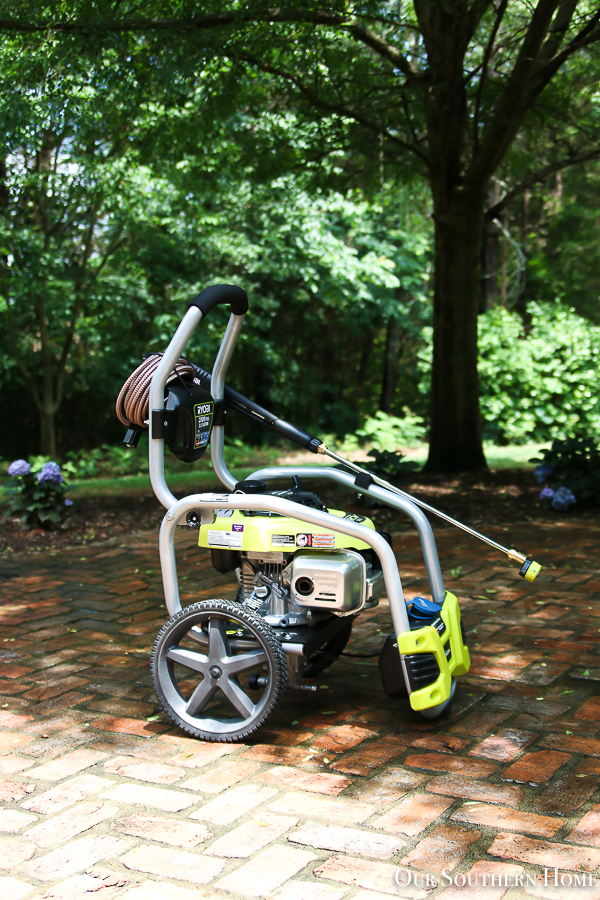 This shiny new, sleek Ryobi 3,100 PSI 2.5 GPM Honda Gas Pressure Washer is a serious workhorse and we are in love.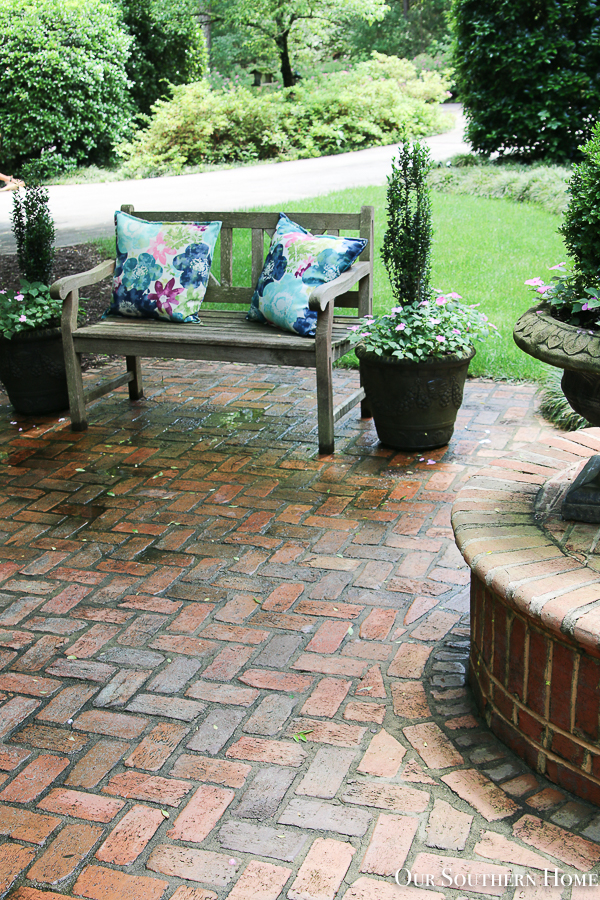 Luckily the driveway does NOT need pressure washing, but maybe every other year. The patios are a different story with tree cover. They need it about every 3 months. They get grimey and mildewy very fast. We are looking into sealers for the driveway and patios to see if that will prolong the pretty, clean life.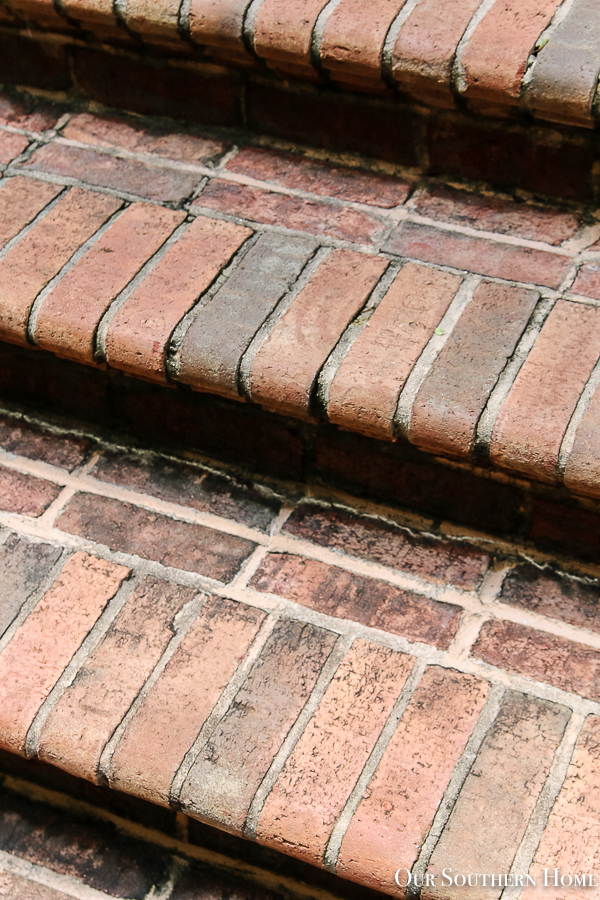 And the horrible brick steps.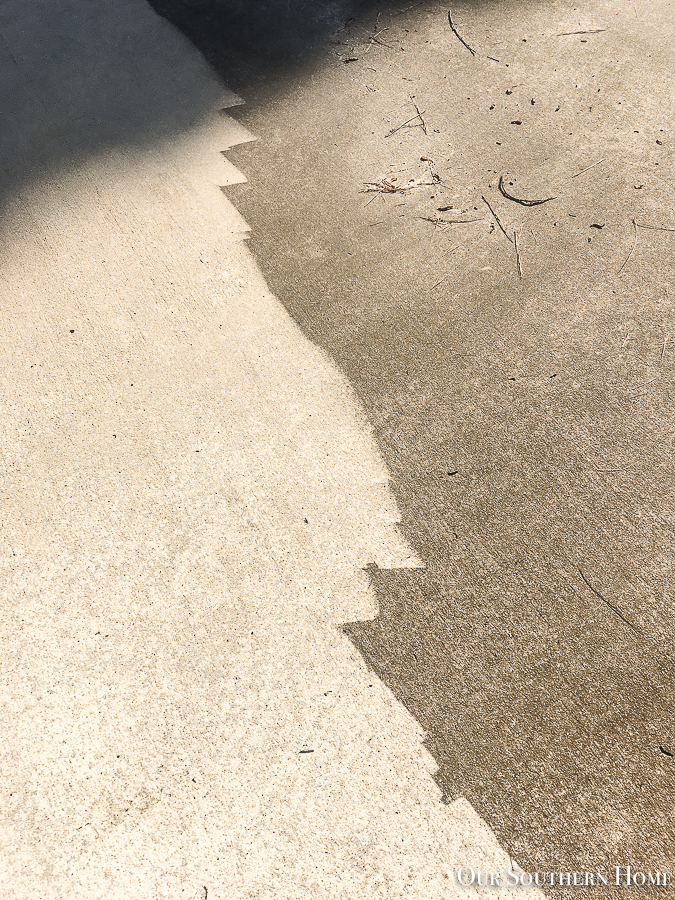 OMG! Do you get the picture?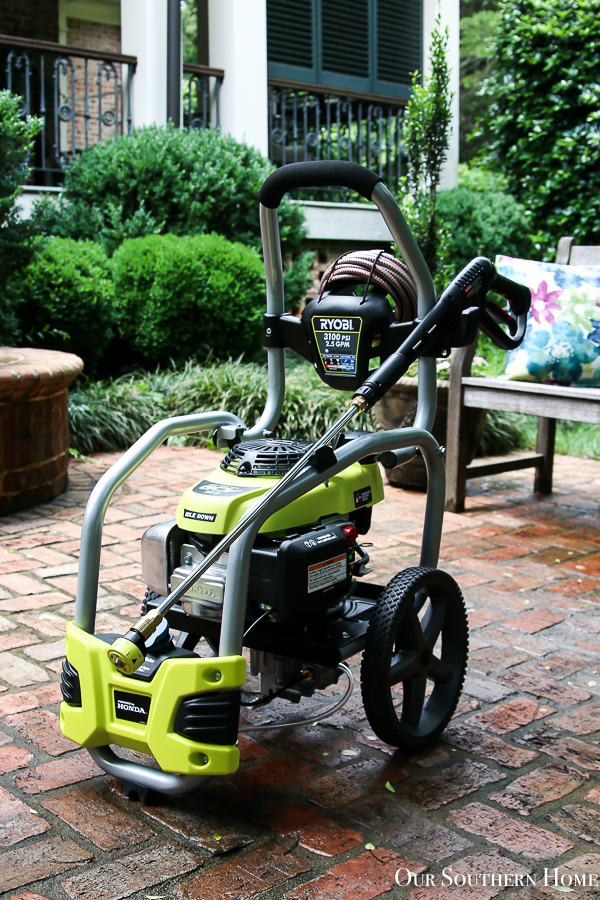 We are a family that strives to do what we can ourselves so we can hire out what we can't do. We can certainly pressure wash. If you look at the relatively inexpensive cost of purchasing one versus the cost over time to hire someone……the pressure washer pays for itself in no time!
Since we need to pressure wash the patios so frequently, it pays for itself. PLUS….it is there when I want it done.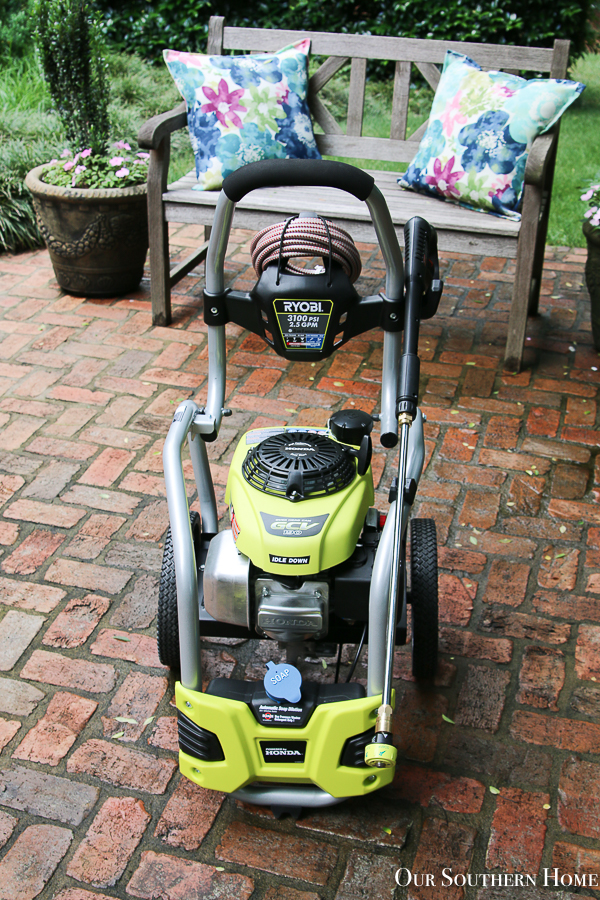 I really like the handy hose storage that bungee cords for keeping things neat in the shed.
Amazing Features of the Ryobi Pressure Washer.
Hose Storage
Performance tested and rated in accordance with PWMA standard PW101
Powerful Honda GCV190 (187cc) OHC engine
Idle down technology for fuel savings, reduced noise and longer engine life
5-in-1 nozzle for easy spray-pattern changes
25 ft. power flex hose bends like rope for easy management
Maintenance free aluminum pump
On-board detergent tank for hassle-free cleaning
Roll cage frame design keeps engine protected in rough conditions
3-year limited warranty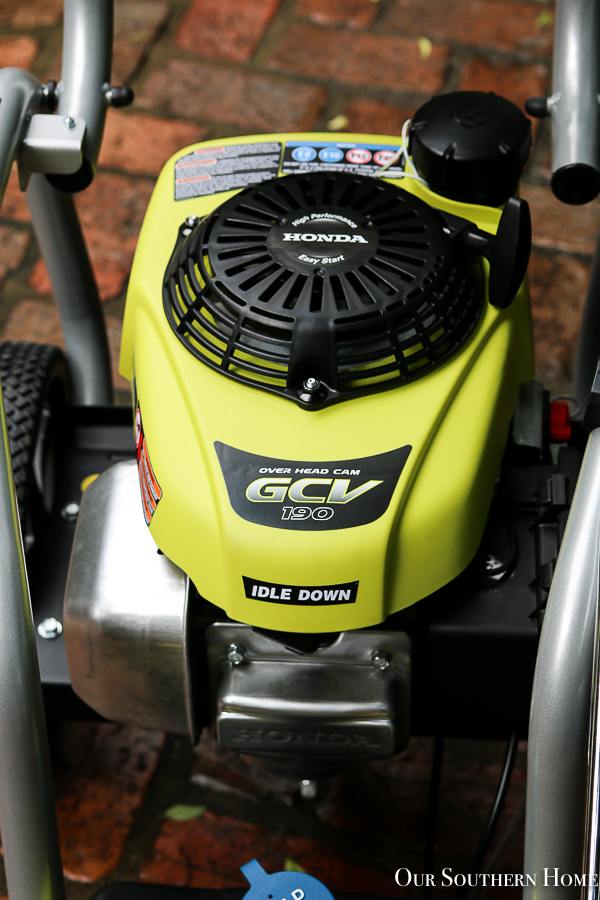 You know what I love as a female? I can actually start this without my husband's help!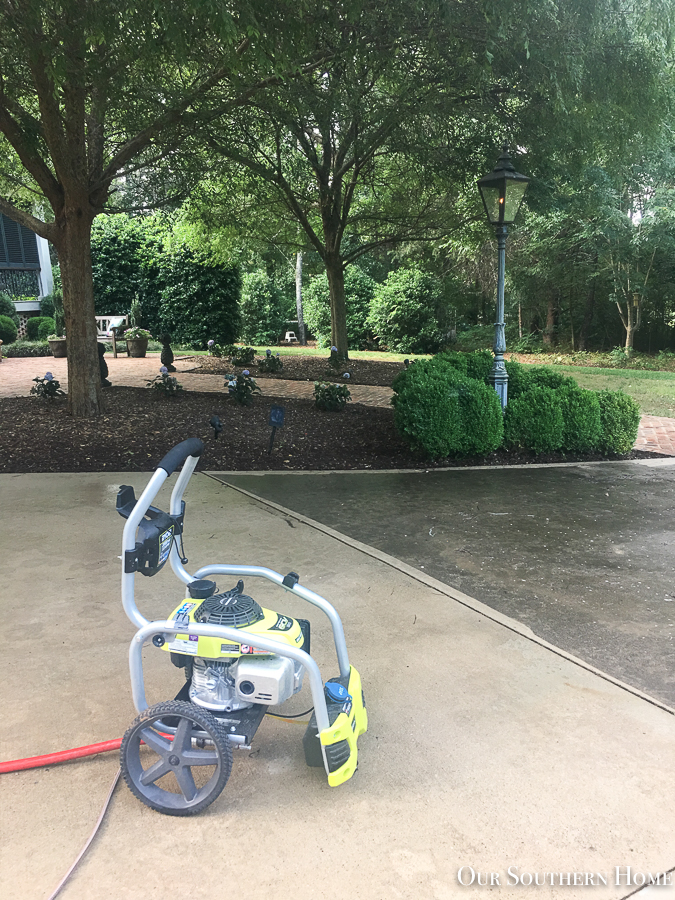 The concrete is wet here, but you can so tell a huge difference. Lots of ooohing and ahhhhing from me during the process!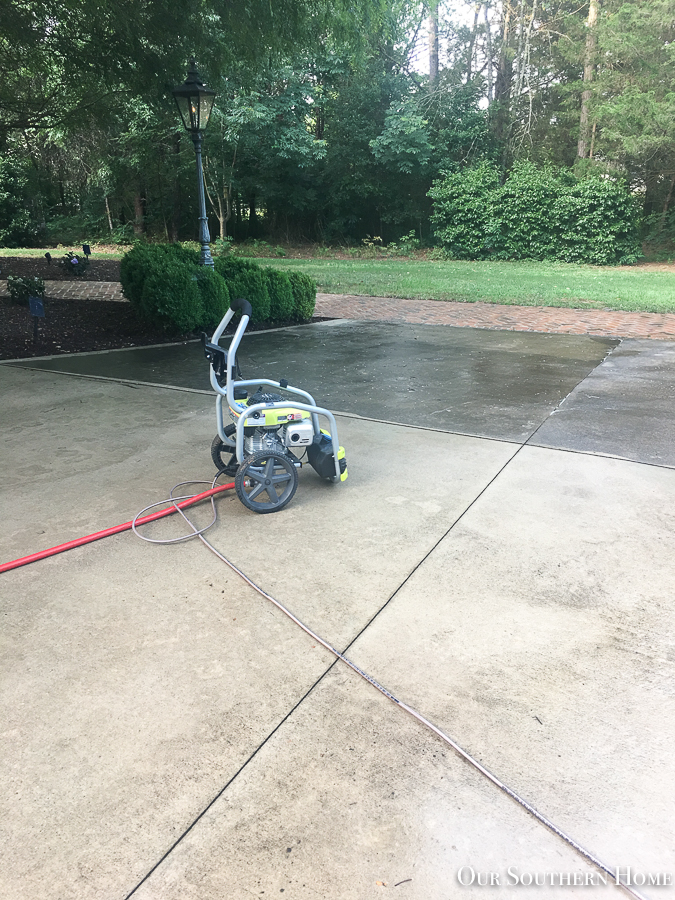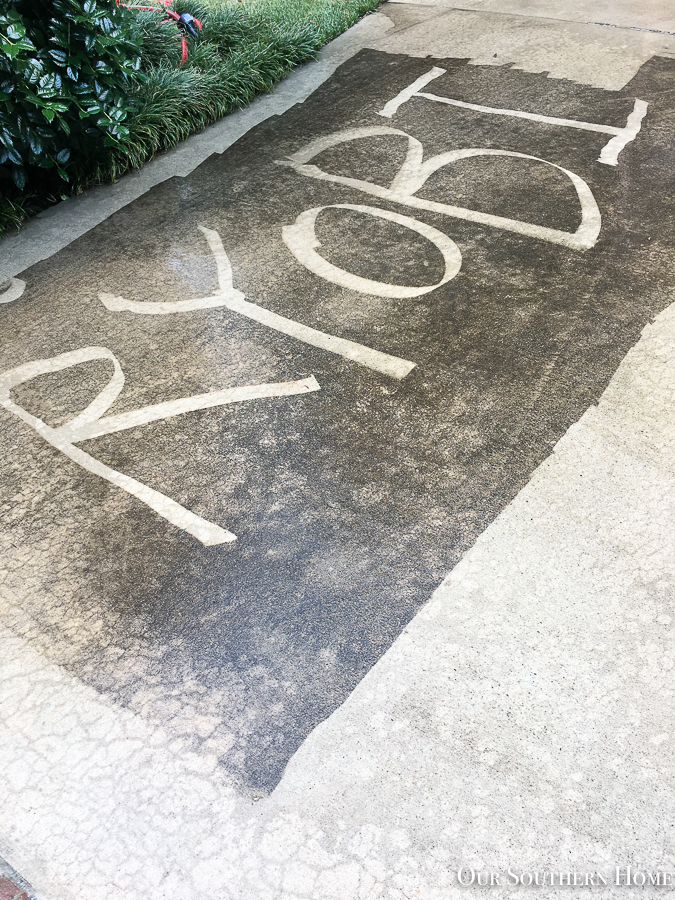 Ashlyn got very creative with her section!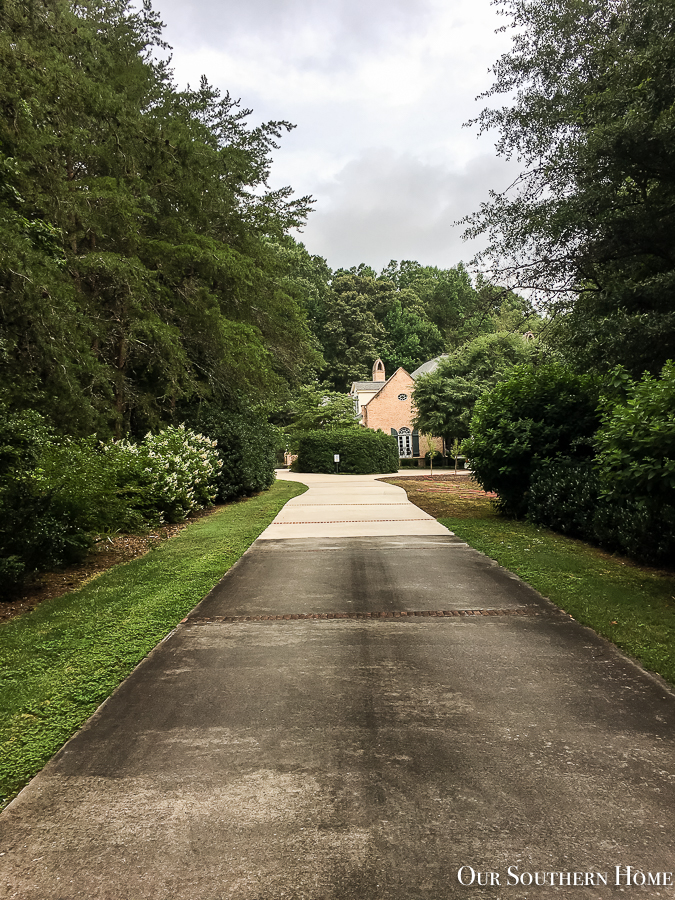 Living with the process really kept us motivated to finish. Look at the difference!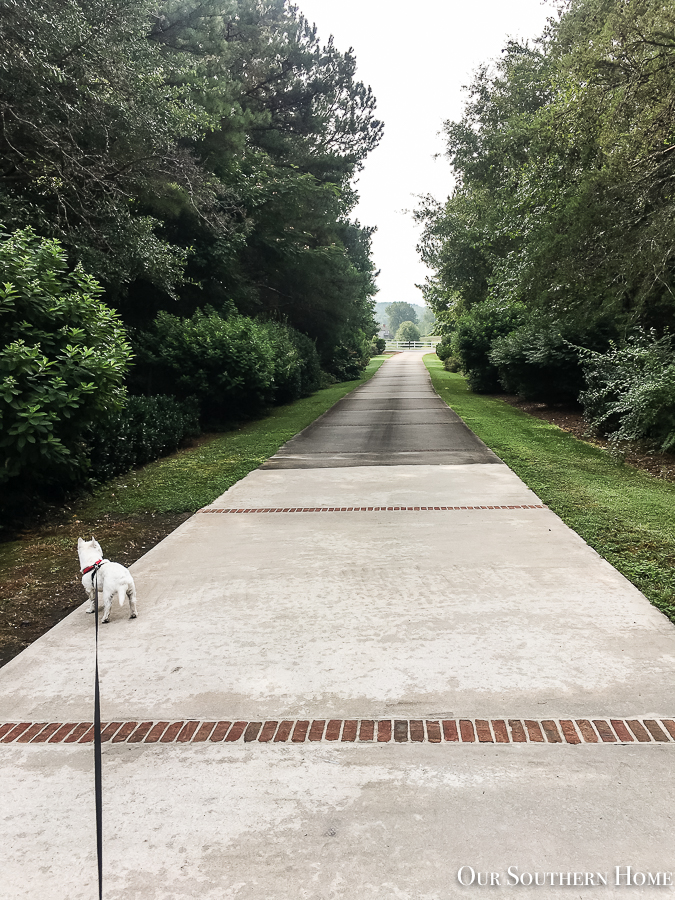 We used every hose we owned plus borrowed a neighbor's hose to finish the project. Hubby did well!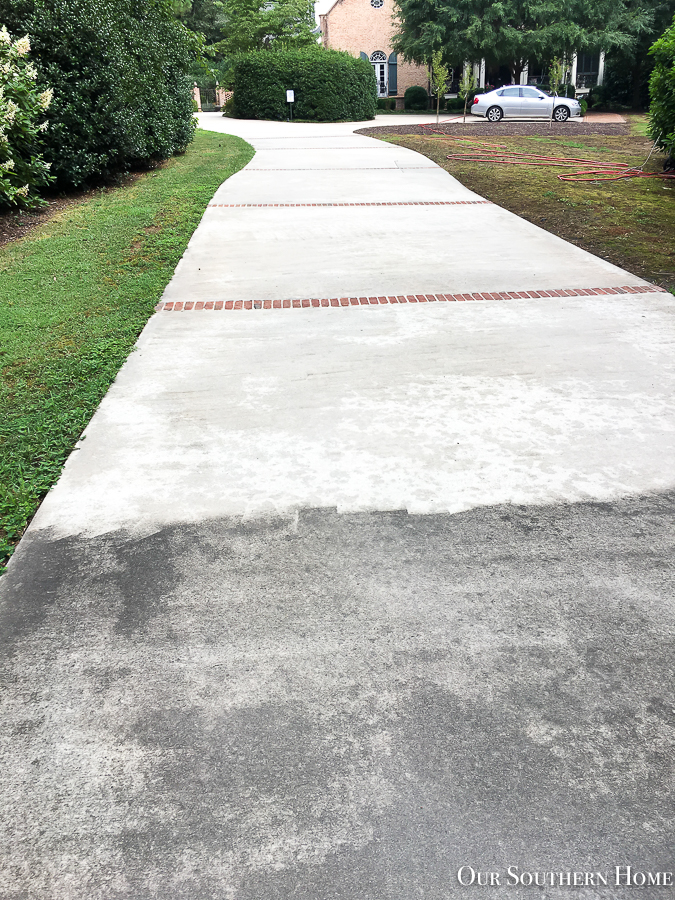 Now ignore the ugly grass. We are actually killing all of it and resoding with zoysia. Our love affair with fescue is over. It's our favorite, but just can't survive in the heat of the south during the summer.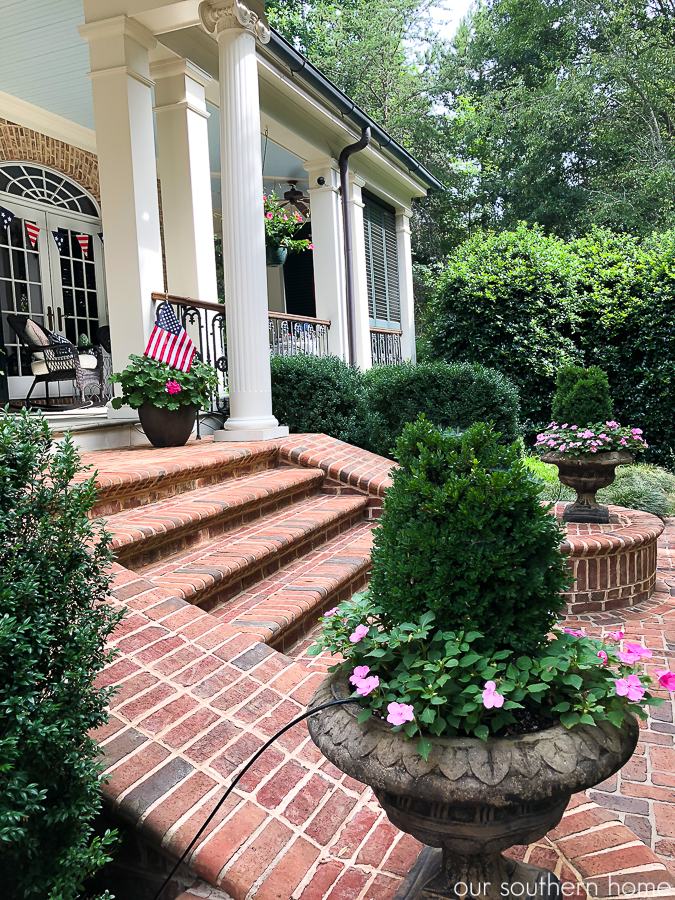 Do you remember those dirty steps and patio!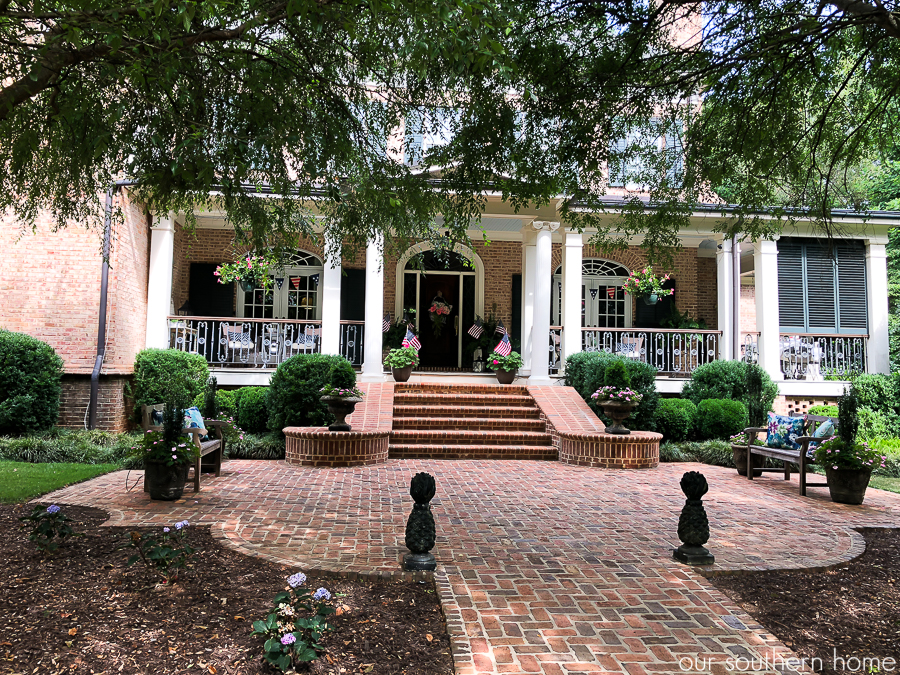 Once you get clean patios at a moment's notice, you'll never go back to waiting on the pressure washer guy or renting one.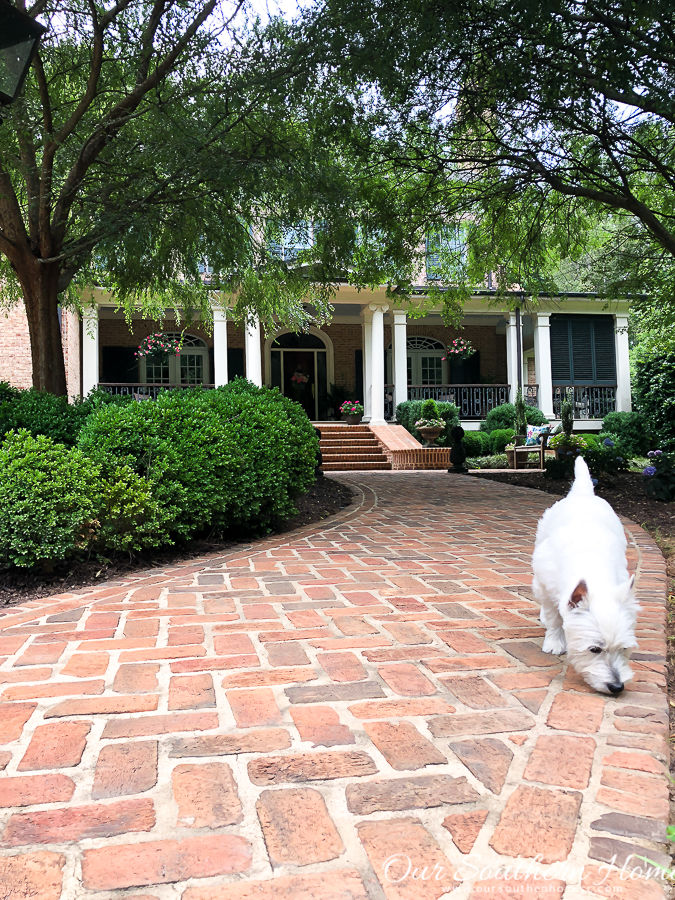 This is the perfect gift for someone or yourself!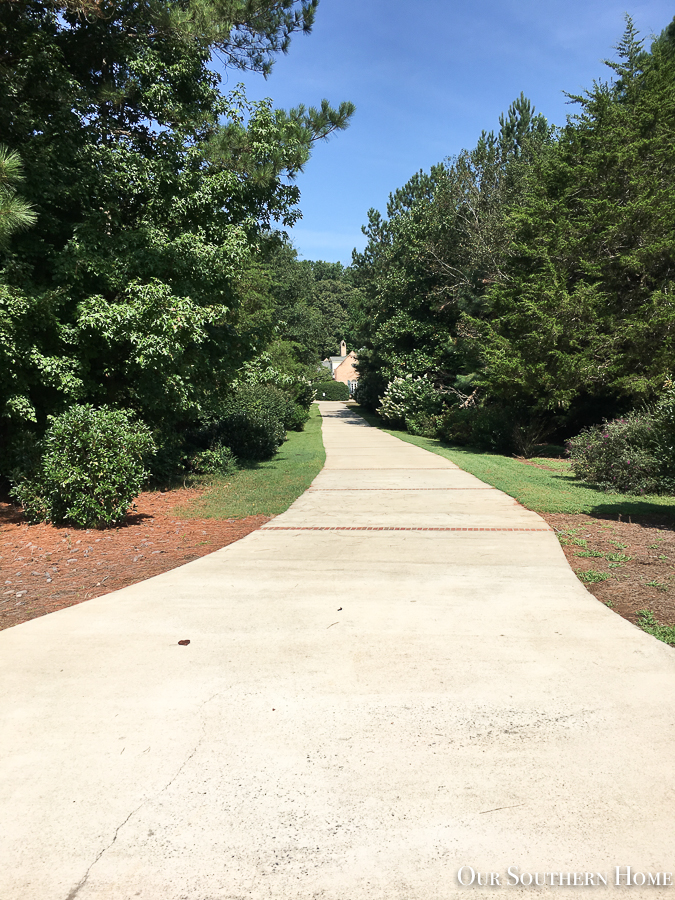 Now, back to the driveway after photos!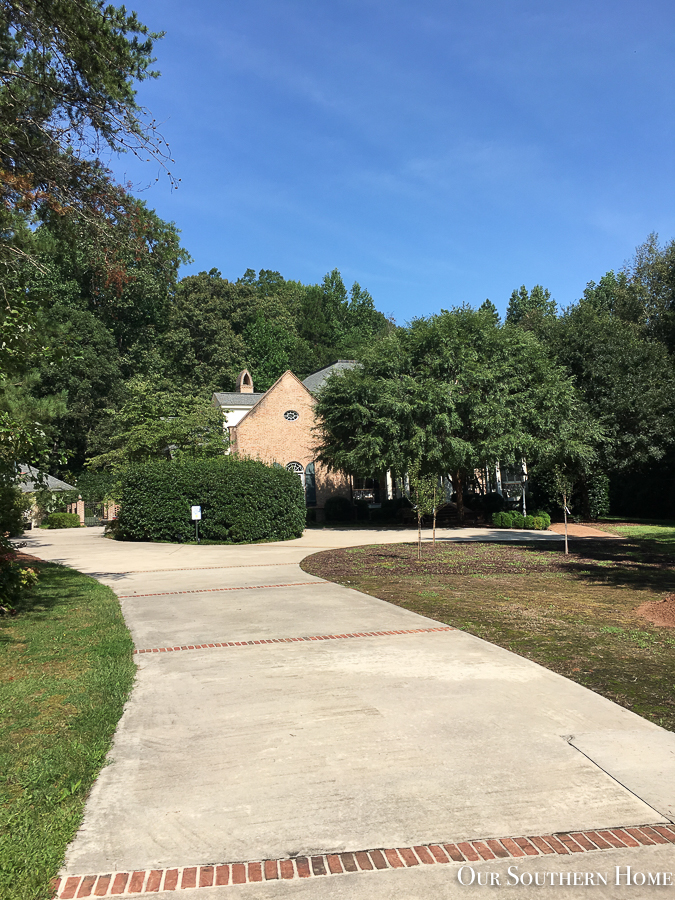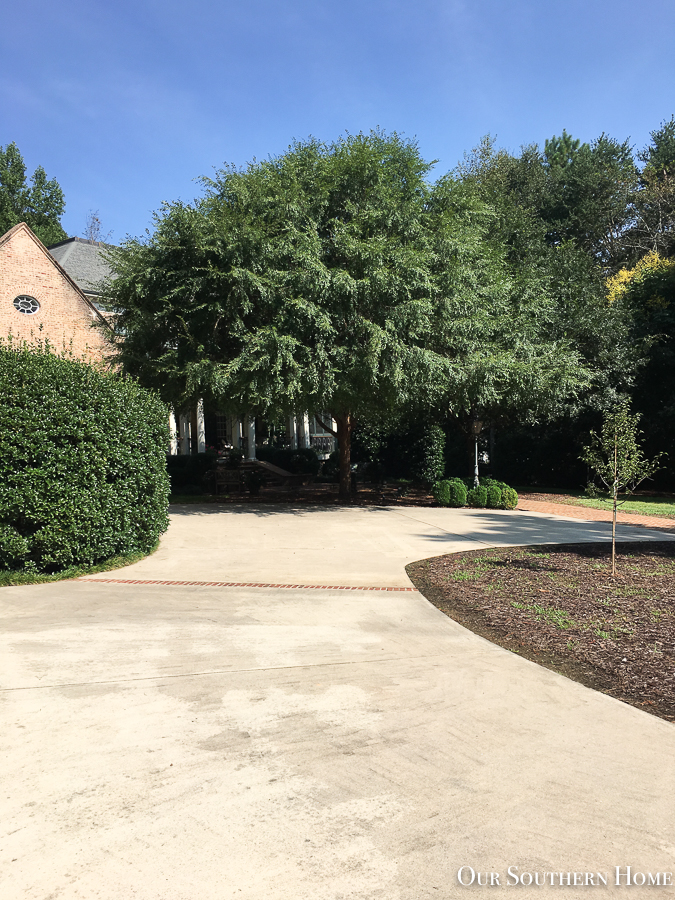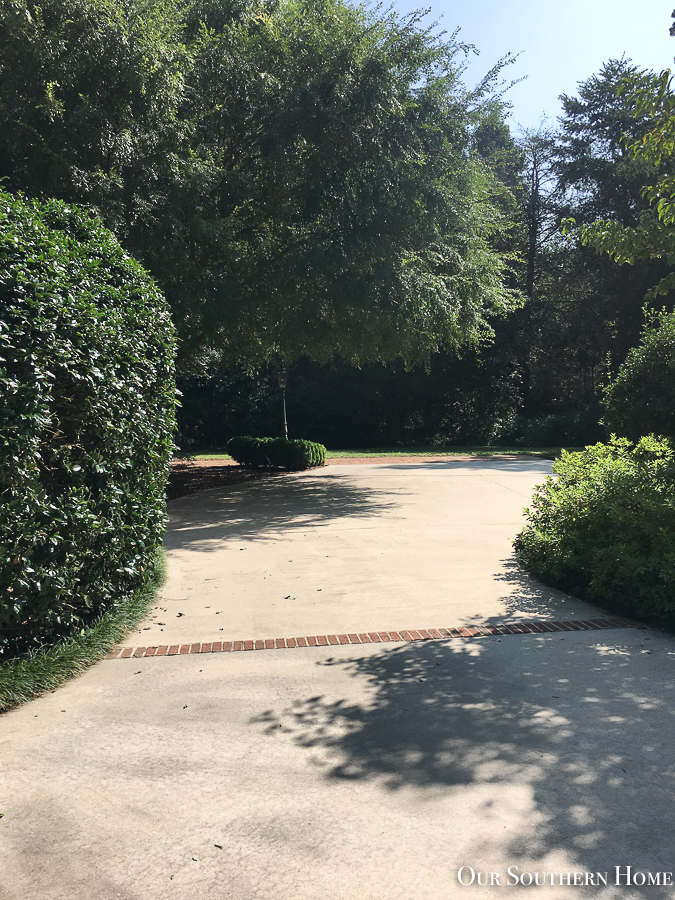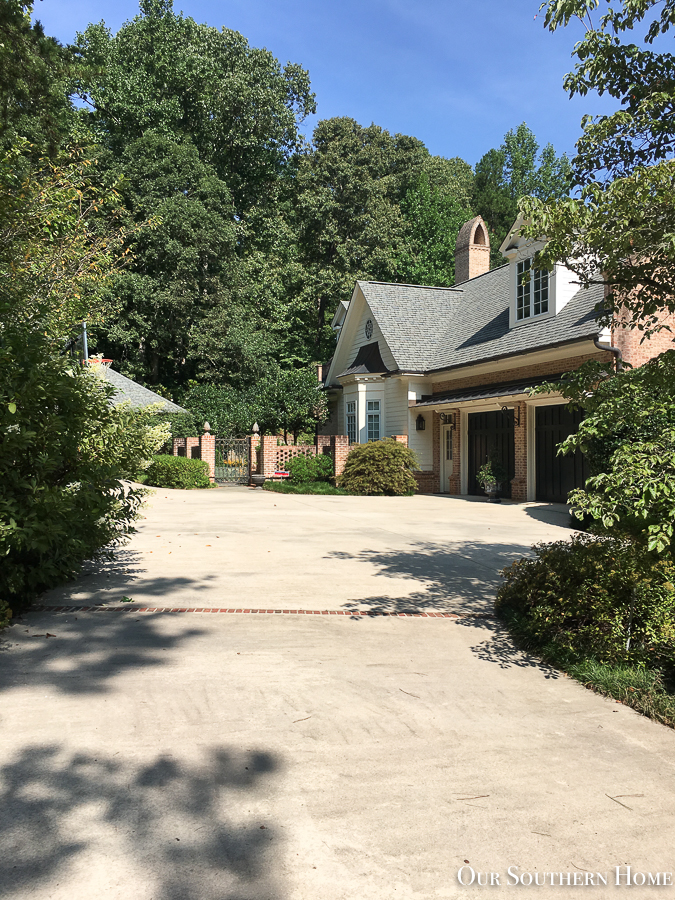 This was a huge job for our family! We saved so much money doing it ourselves! We did a little here and there so it wasn't overwhelming. Now we have a pressure washer at our beckon call! It is truly a superhero for the home!
Other Ryobi posts you might enjoy!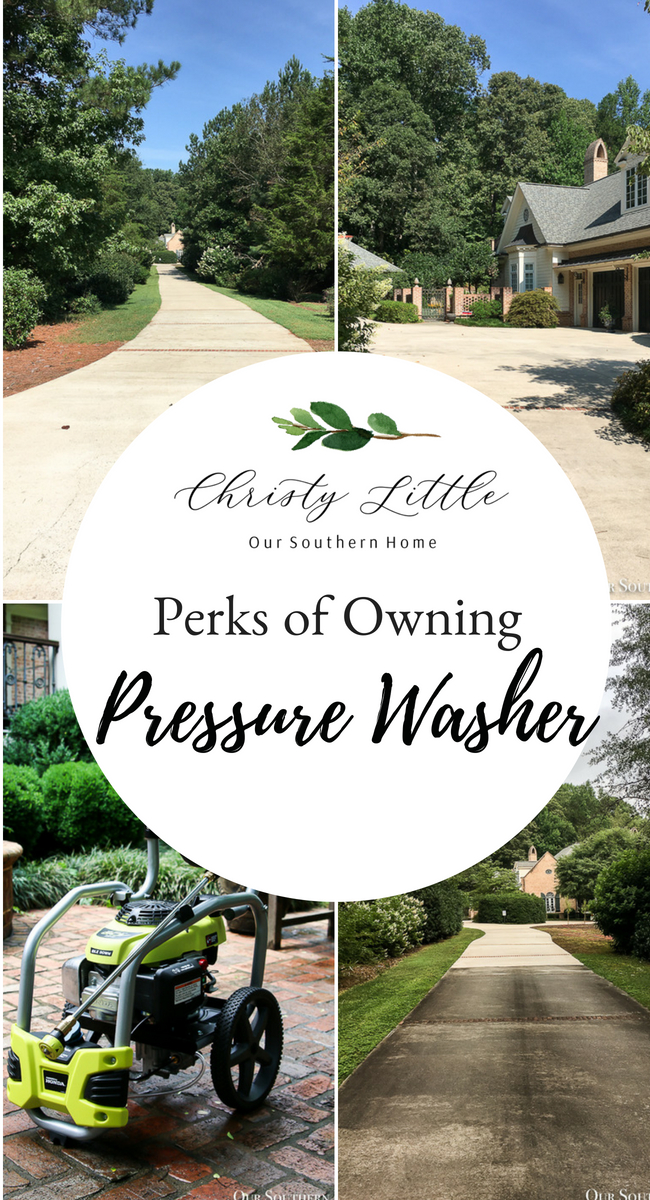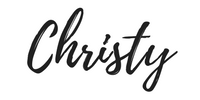 Buffer