Blue Fall Decorating Ideas
Blue is hot in the design world right now! Here are blue fall decorating ideas to create a lovely classic home for the season.
At the bottom of the post, you'll find a convenient shopping section.
Latest from OSH
Blue Fall Decorating Ideas
Blues are really big in the design world today. Honestly, it's a classic color that works with many color schemes.
Blues actually give a calming effect to many people. It represents the color of the sky and sea. It's no wonder that I find both mesmerizing. It makes my soul happy to sit by the ocean and just stare at the water.
Blue has always been a favorite color of mine.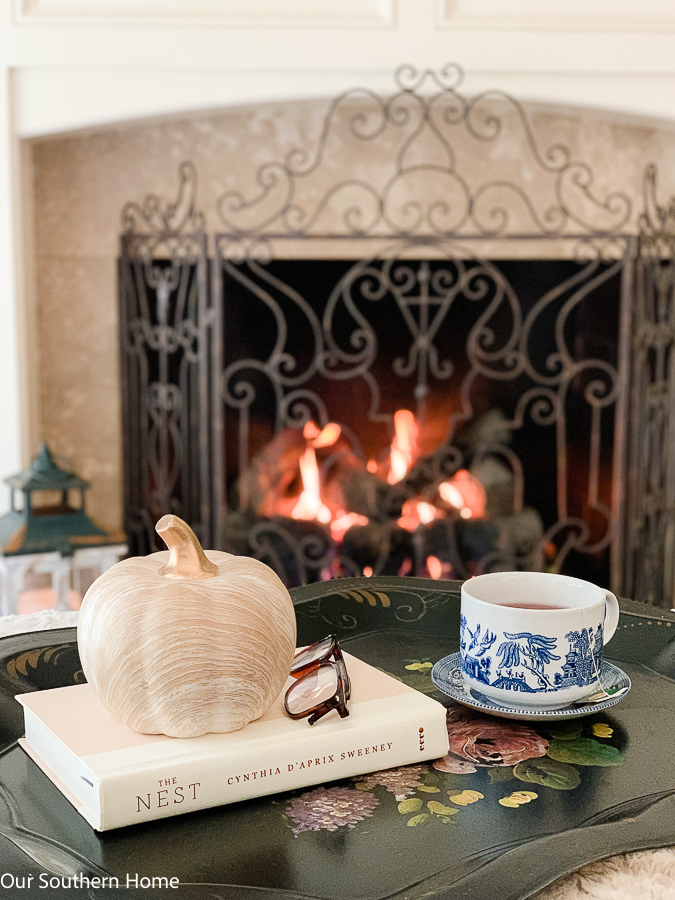 Blue and white porcelain always come to mind when I think of decorating with blues. It creates a classic, timeless style.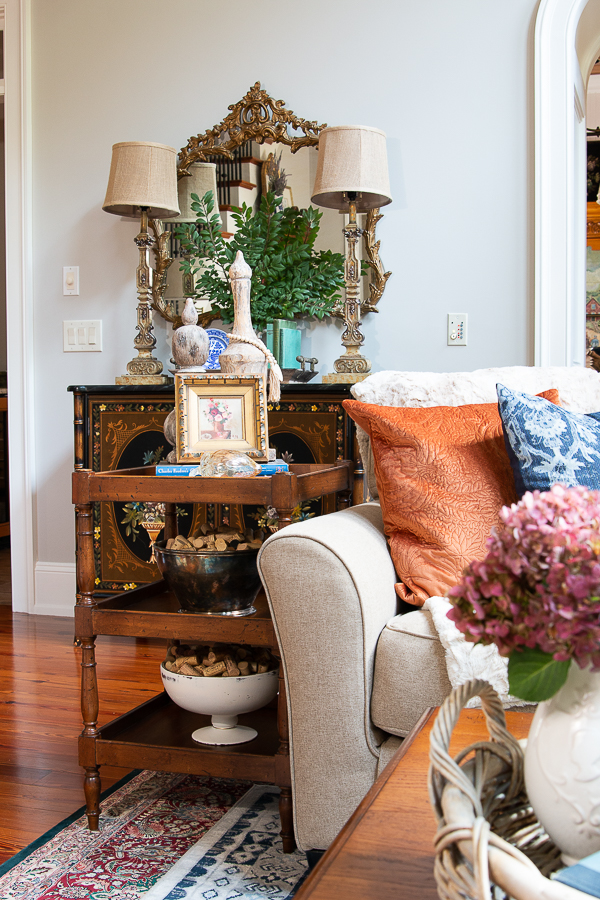 Blues pair lovely with many other shades of fall. Last fall I paired my blue pillows with orange velvet.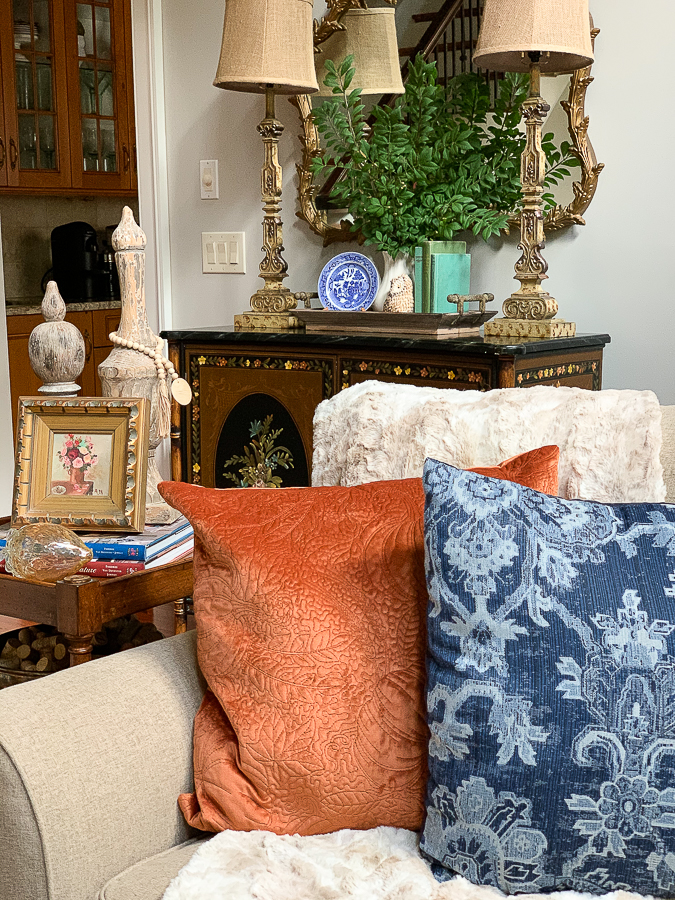 Layer textures to create a comfortable spot to relax. Faux fur and velvets are perfect for cozy fall evenings.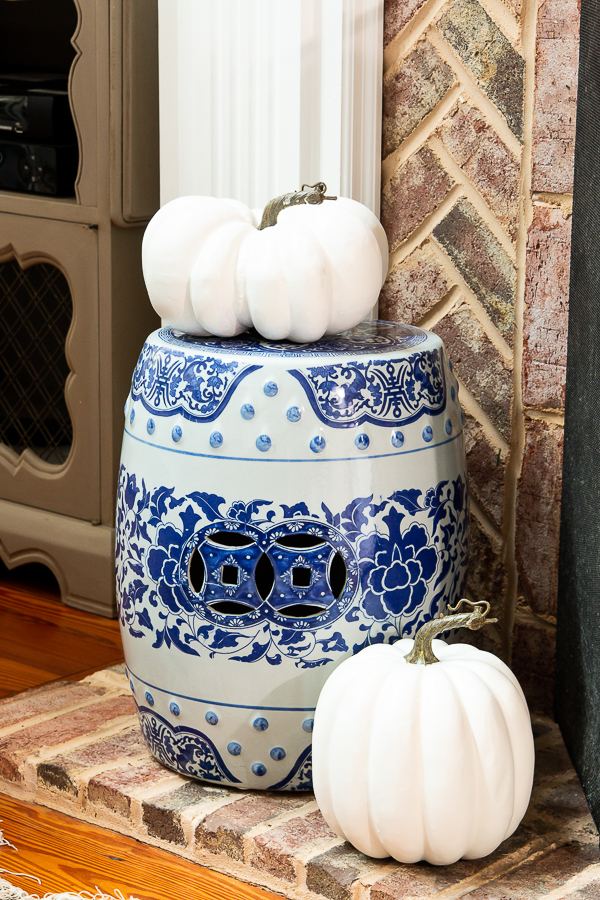 Garden stools are so versatile for sitting, a side table and to display pumpkins.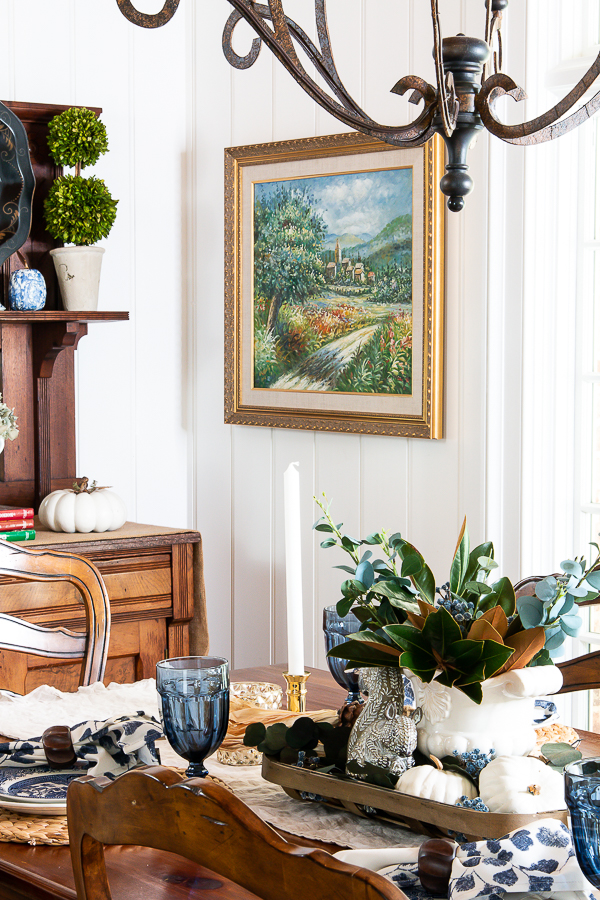 Blues also work well with greens and neutrals for fall.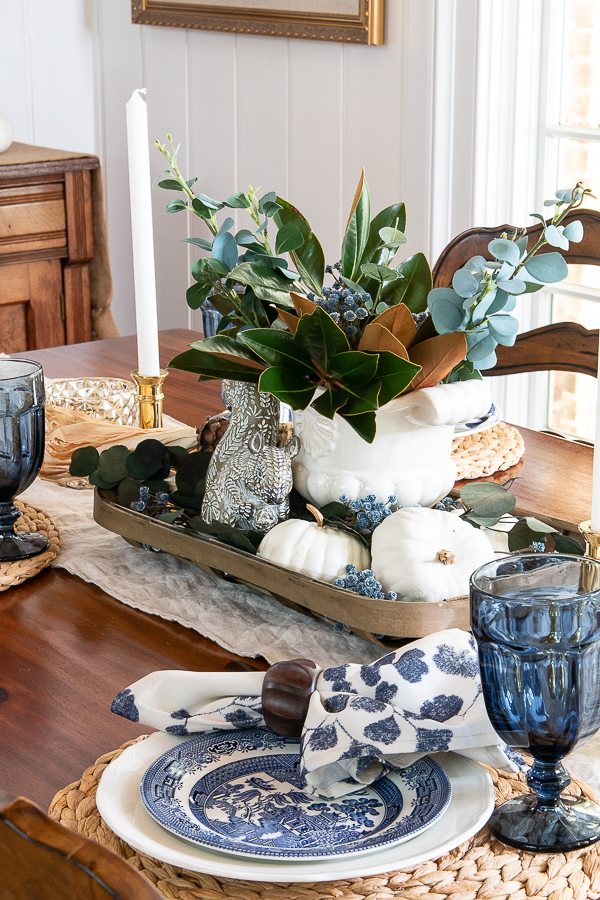 Don't be afraid to mix faux flowers with real greenery like I've done here with the real magnolia leaves from our yard.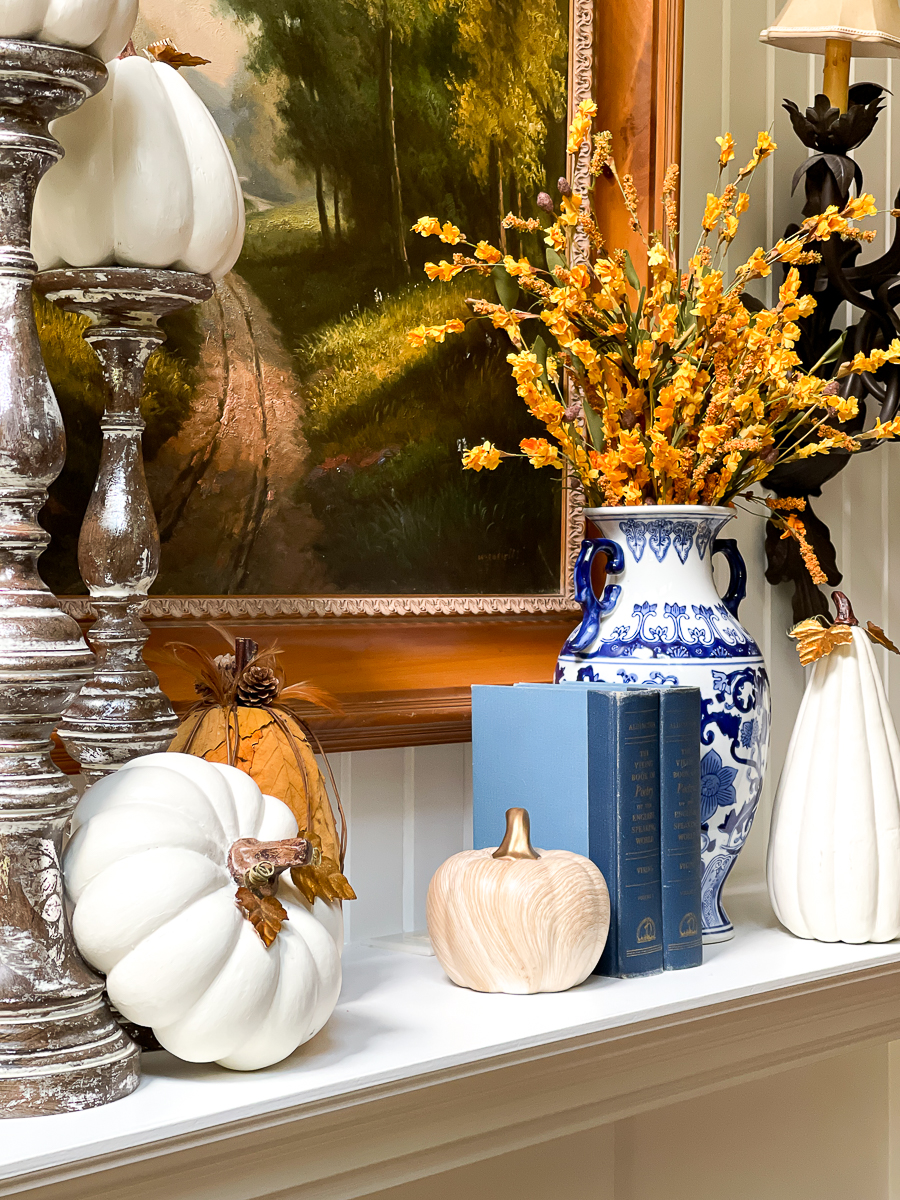 This year I filled my blue and white vase with golden-orange faux flowers. You can see more of the fall mantel HERE.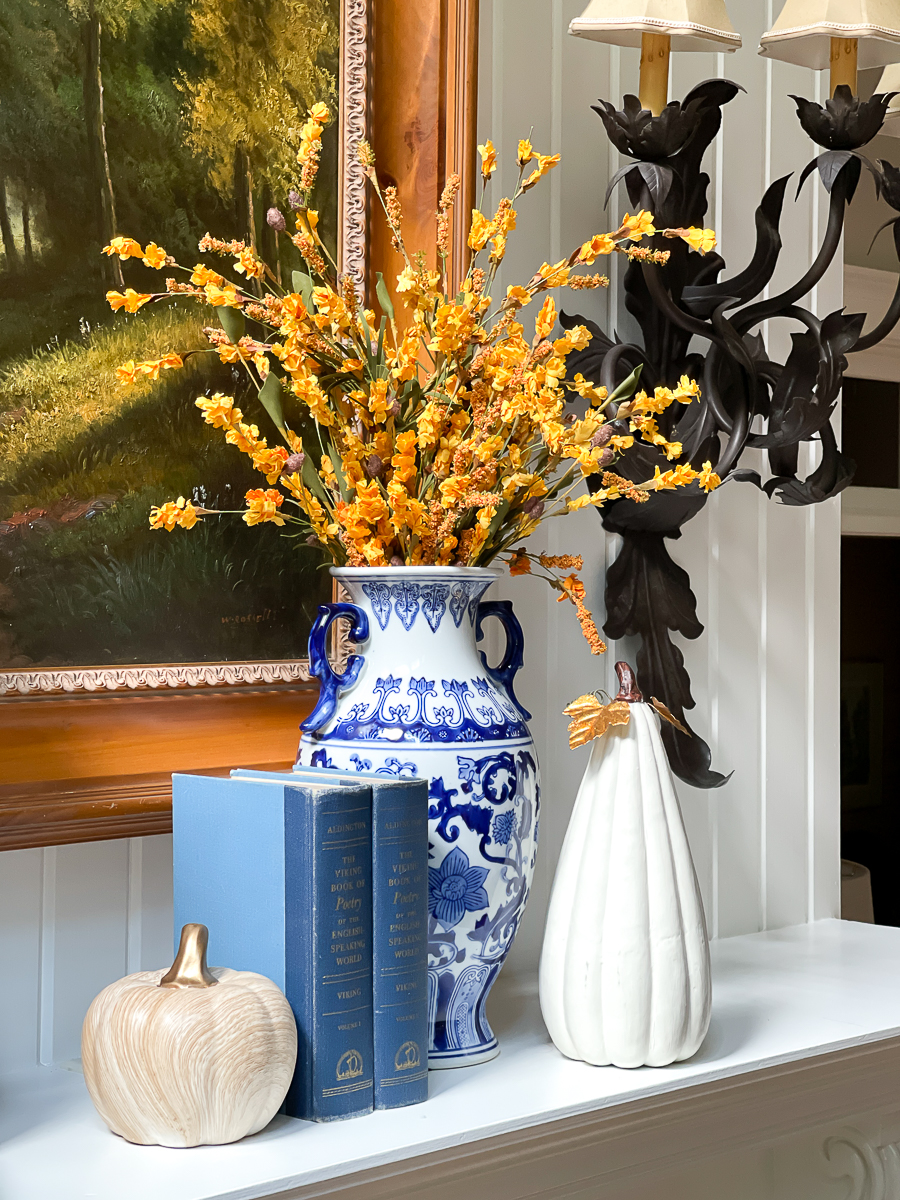 Bring in more blue with book jackets. Books are a favorite way to decorate. You'll find them used throughout our home in this post.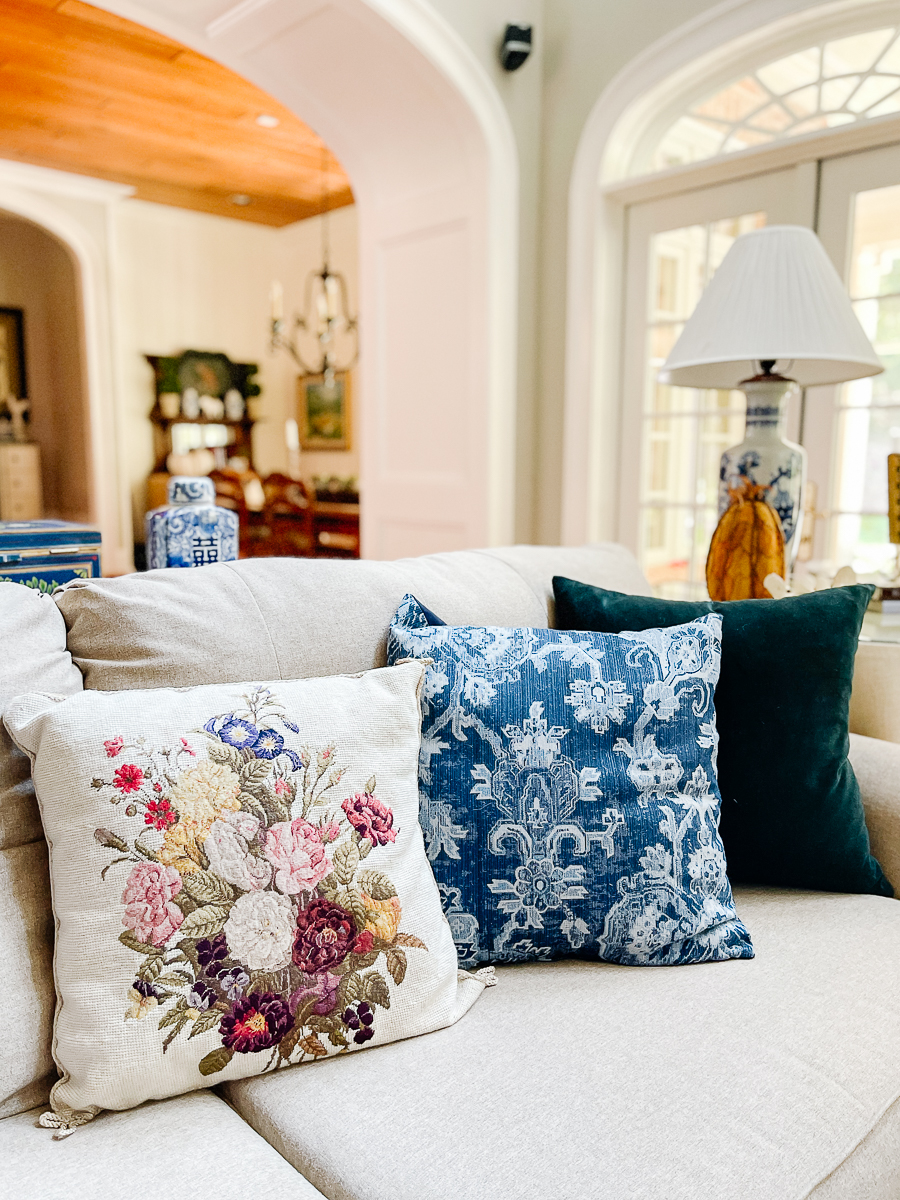 This year I used dark green velvet pillow covers and these lovely embroidered floral pillows.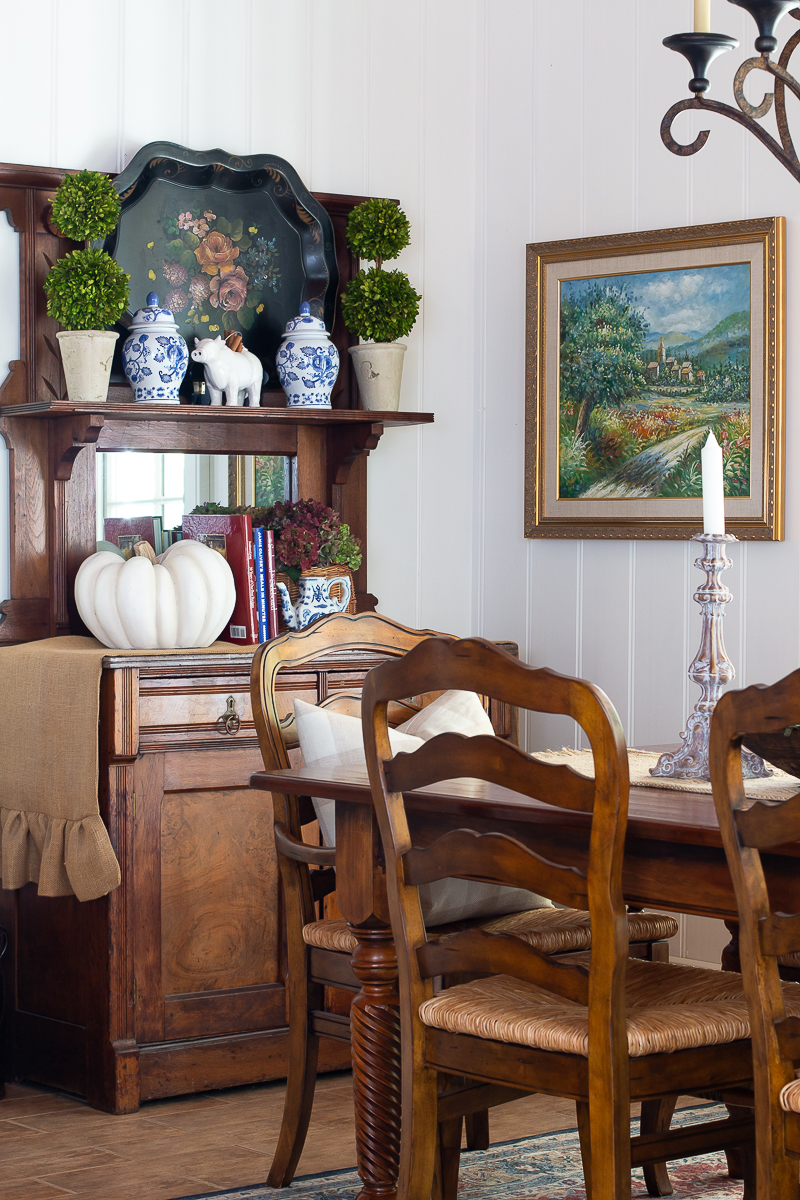 I mixed my blue and white porcelain in the kitchen with dried hydrangeas from our plants this year. You can see that post HERE.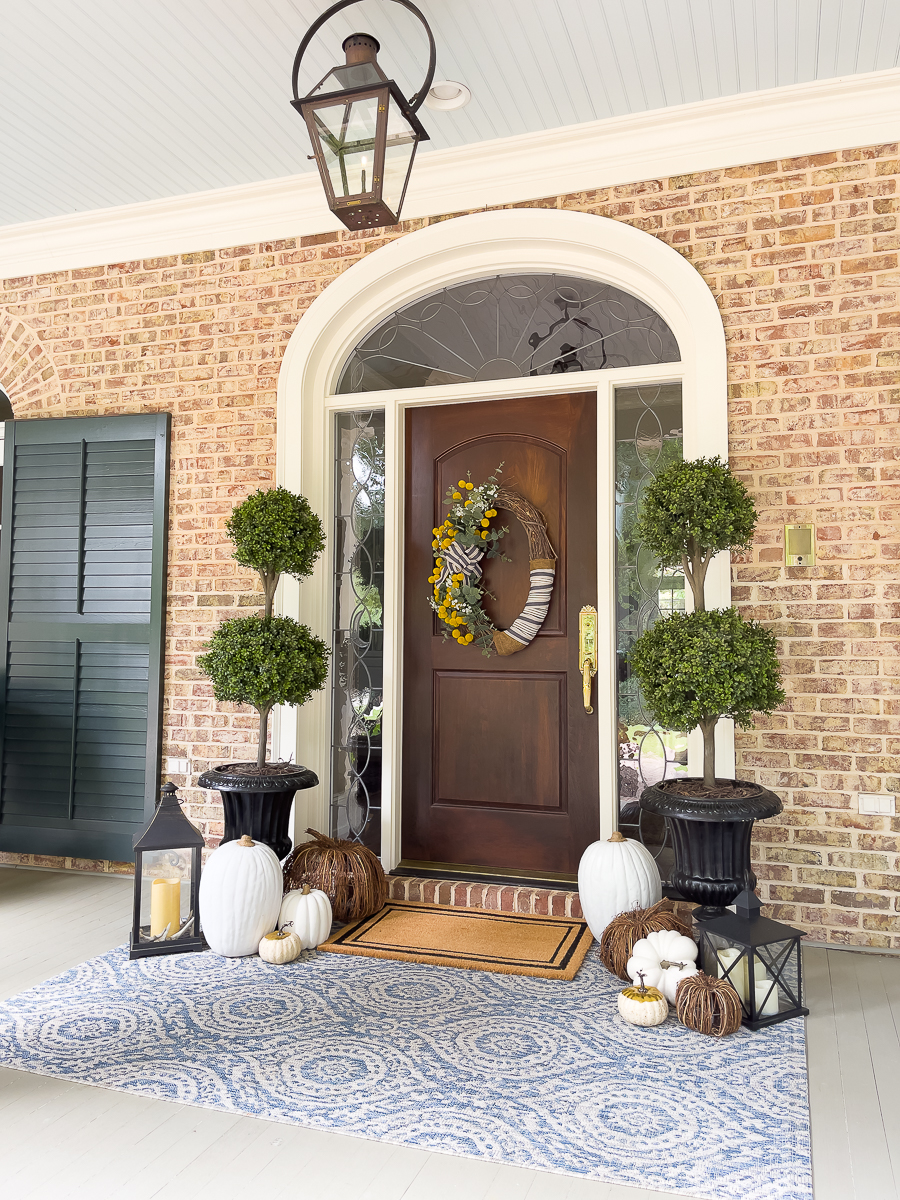 You'll even find blue at the front door!
Check out these DIY Flannel Pumpkins that I made. They are a great way to add a touch of blue plaid.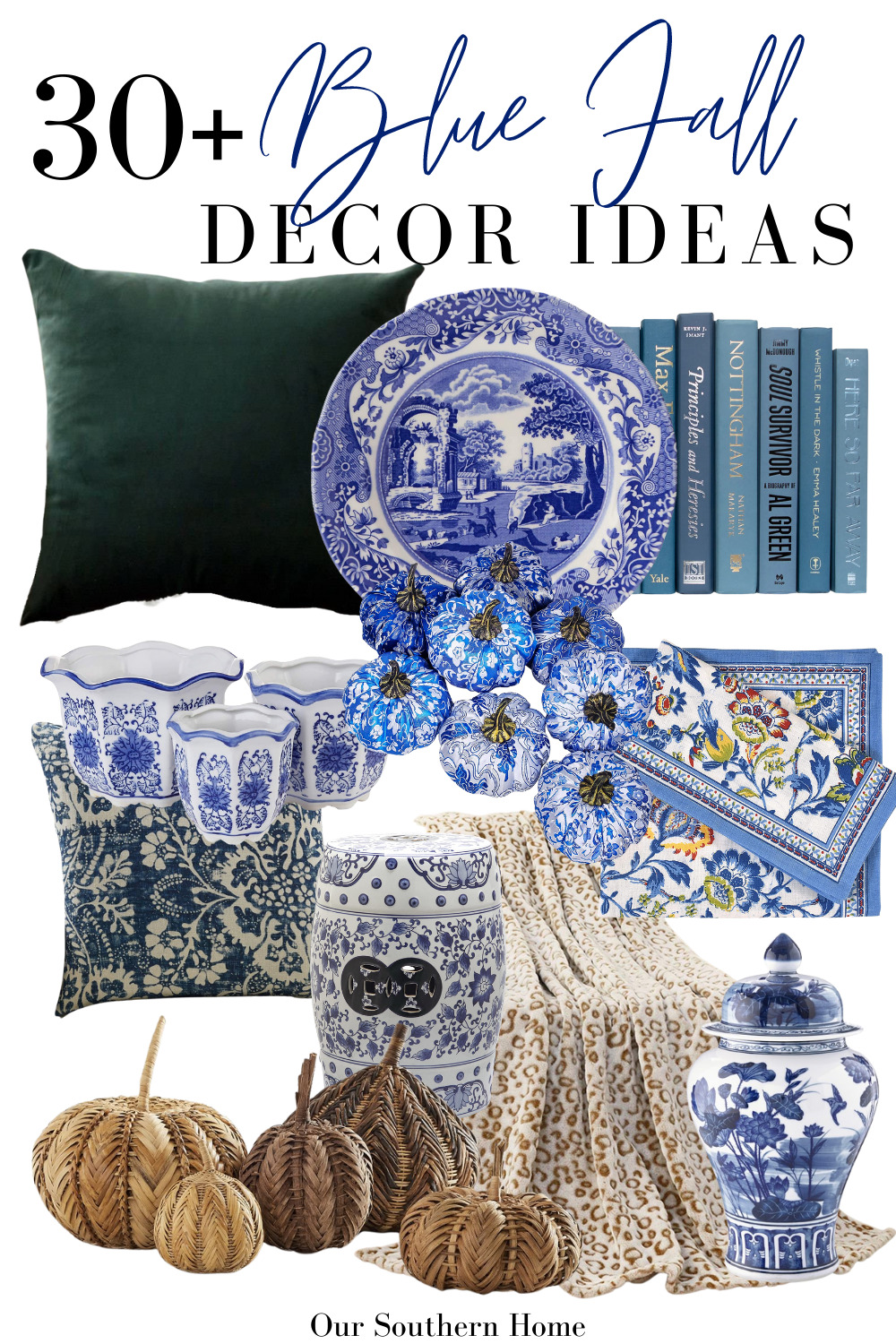 Blue & White Decor Ideas

Buffer