DIY Painted Picnic Basket + Home and Decor Encore
DIY Painted Picnic Basket from the thrift store is a great home accent piece for storage and floral arrangements + Home and Decor Encore.
Latest from OSH
This post may contain affiliate links. If you purchase something using one of my links, I may earn a small commission from the retailer costing you nothing more. You can read more on my disclosure page. YOU WILL FIND A SHOP THE LOOK FOR OUR HOME AT THE BOTTOM!
DIY Painted Picnic Basket + Home and Decor Encore
I can't believe that this weekend is my son's wedding. I won't lie…I'm quite the basket case. It's just too fitting not to share this fabulous basket makeover that comes together oh, so quickly!
We dig into our weekly archives to bring you the best from our past content that fits the season for all things home, garden and kitchen. This is what Home and Decor Encore is all about.
Think outside the box when it comes to containers for floral arranging as well as storage.
Baskets are one of my favorite things to look at when thrifting.
Baskets are fabulous for deocrating purposes, floral arranging, and for storage.
If it's a lidded box, that's a huge score.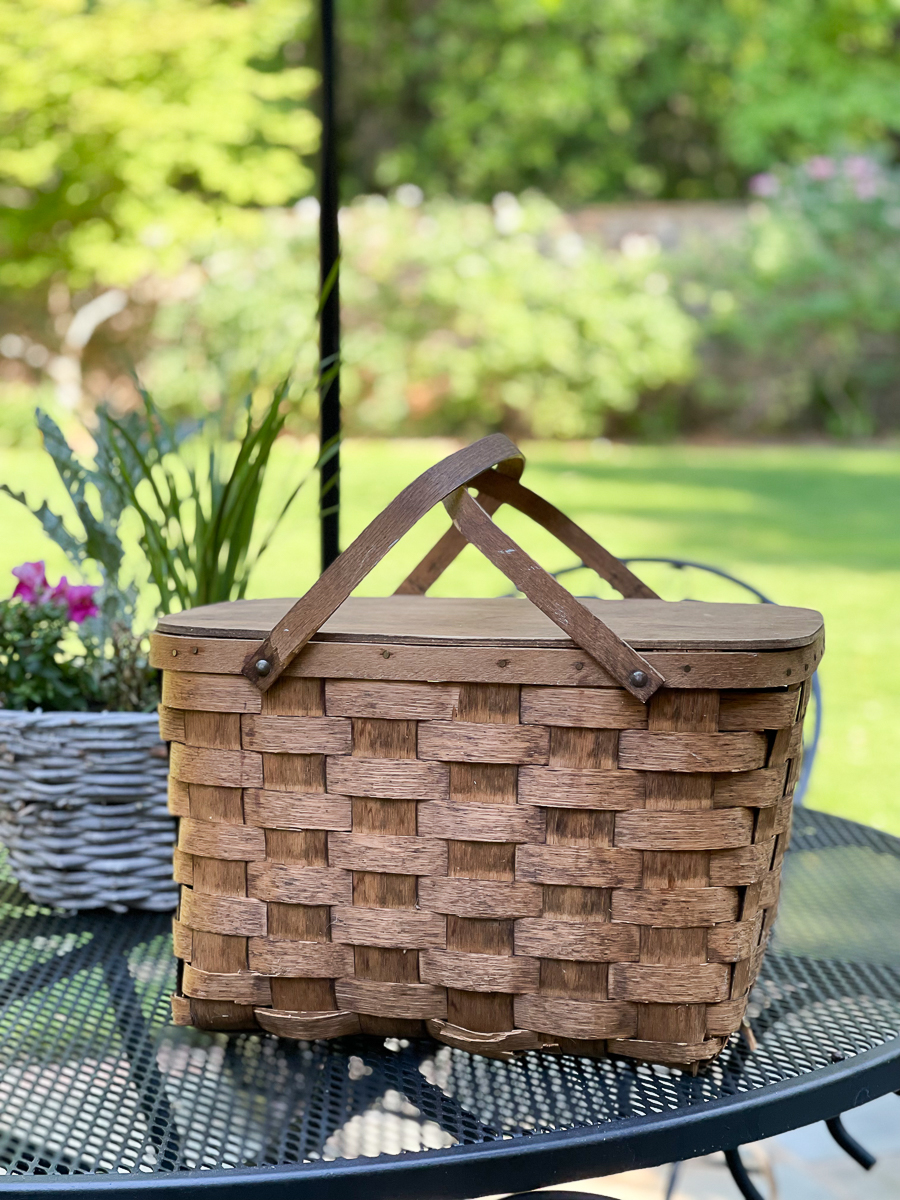 This picnic basket is perfect as is, but you know me…..I can't leave well enough alone when it comes to thrift store finds.
You can read the full details on creating this look on a picnic basket or other baskets. Hint….it involves Vaseline!
You won't believe how simple this project is. You can apply the same technique to any kind of basket as well as decor and furniture!
Other Basket DIY Projects
Home & Decor Encore Projects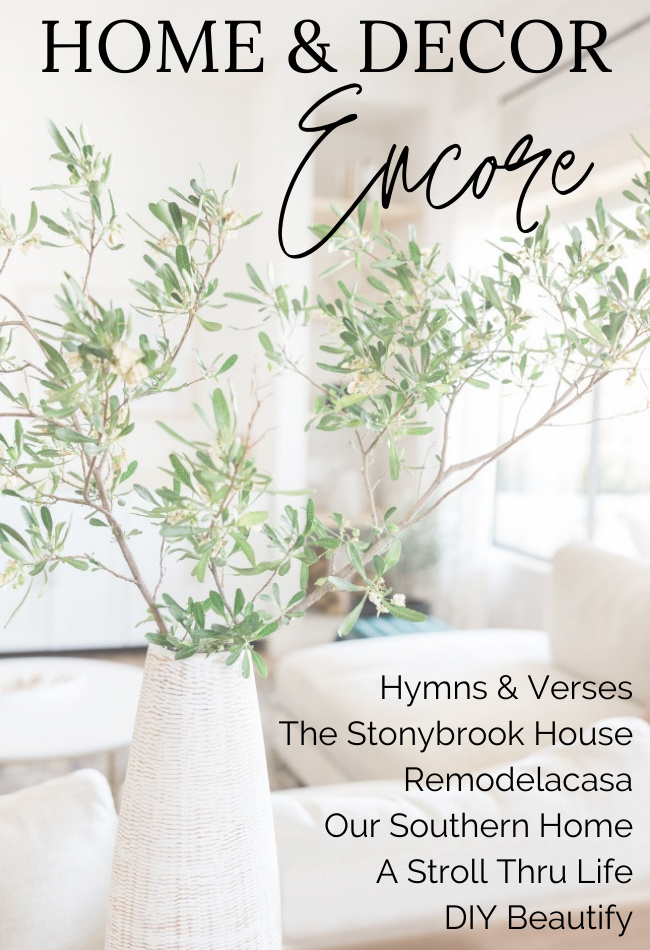 HYMNS AND VERSES | HOW TO MAKE MEADOW TEA
THE STONYBROOK HOUSE | HOW TO MAKE A SIGN OUT OF A DOOR
REMODELACASA | DIY BUILT IN BUFFET
OUR SOUTHERN HOME | PICNIC BASKET MAKEOVER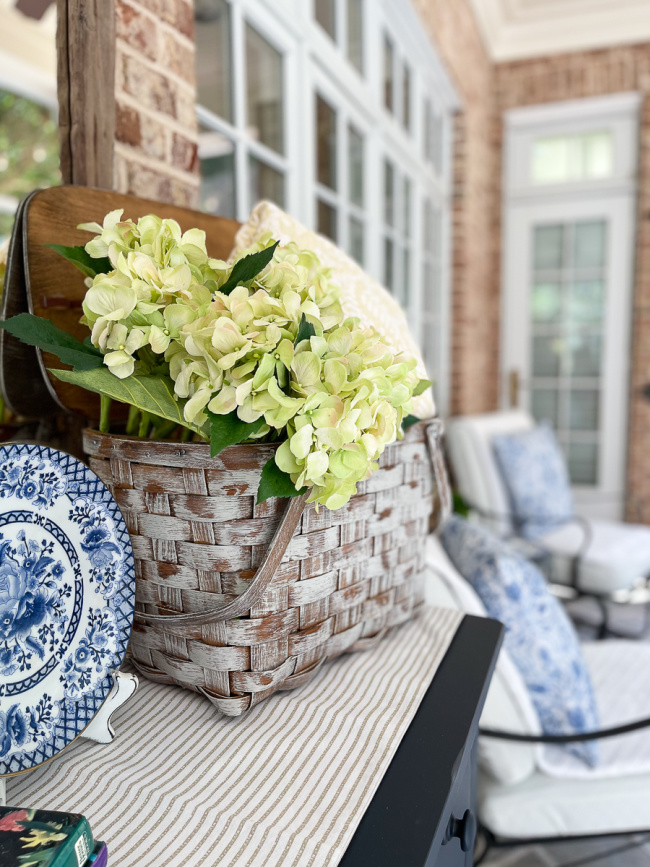 A STROLL THRU LIFE | HOW TO SEAL GRANITE AND MARBLE & POLISH BRASS
DIY BEAUTIFY | COTTAGE DRESSER MAKEOVER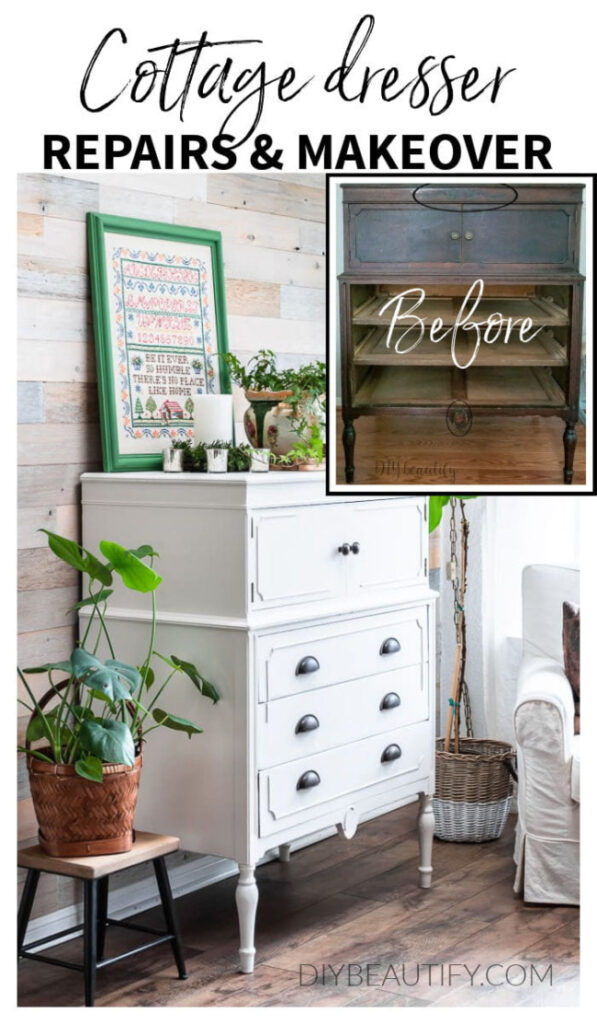 Buffer