Get an expensive-looking lamp with this thrift store balustrade lamp makeover with paint and stain using this simple technique.
Balustrade Lamp Makeover
It's time for another Thrift Store Makeover with the team. I look forward to this post each and every month.
If you follow along, you know that my husband and his business partner bought a lake house to use as a short-term rental. We purchased it furnished. Some of it is great, some not.
The goal is to decorate this adorable lake home on a very tight budget. You know that I love that!
I've been to a couple of thrift stores and have already found several small art pieces to use.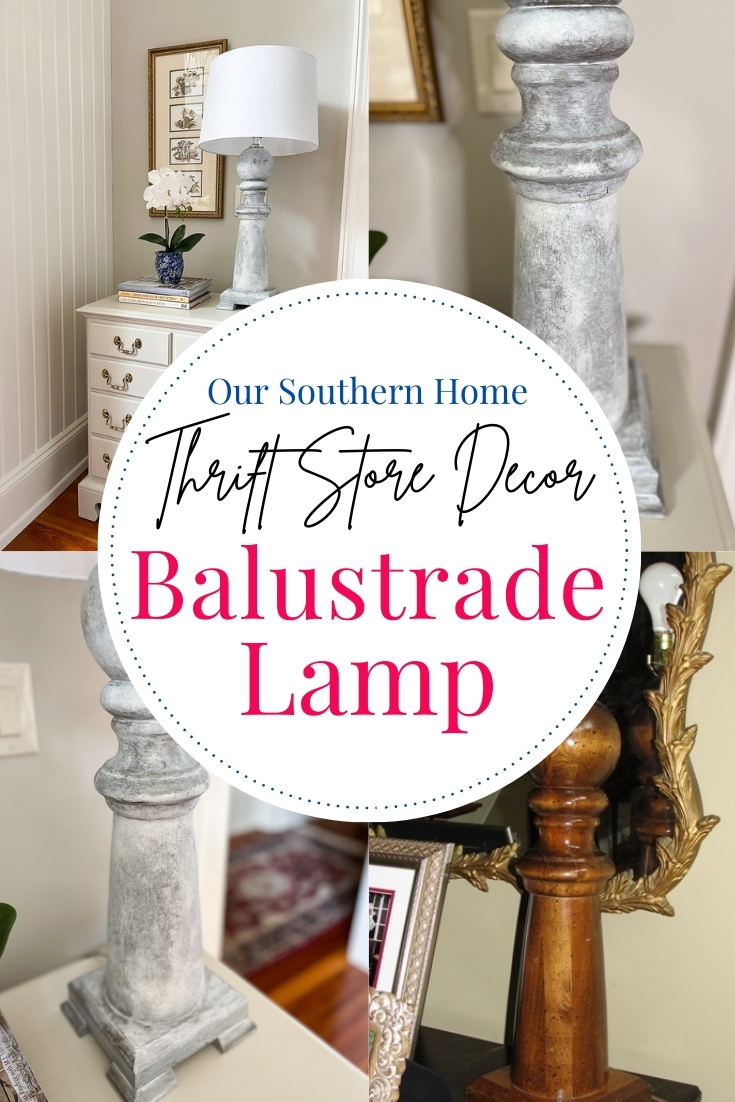 Today's makeover is for the lake house that we've named Broadway Lake Retreat. You can follow the new Instagram account. I'll start having more content on it very soon. We are actually heading there today to put a slipcover on the couch, some new bedding from Amazon on one bed, and more fun fluffing. I also plan to go on and shoot some photos for the Airbnb listing that I will also share on the blog.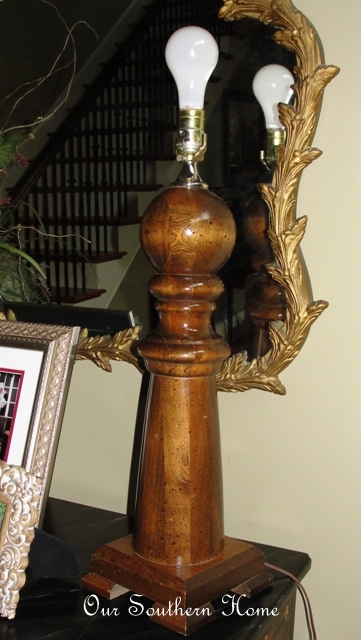 This lamp was a makeover that I did way back in 2012! You can see the very old, poor photos and details in this post. I cringe at the old posts.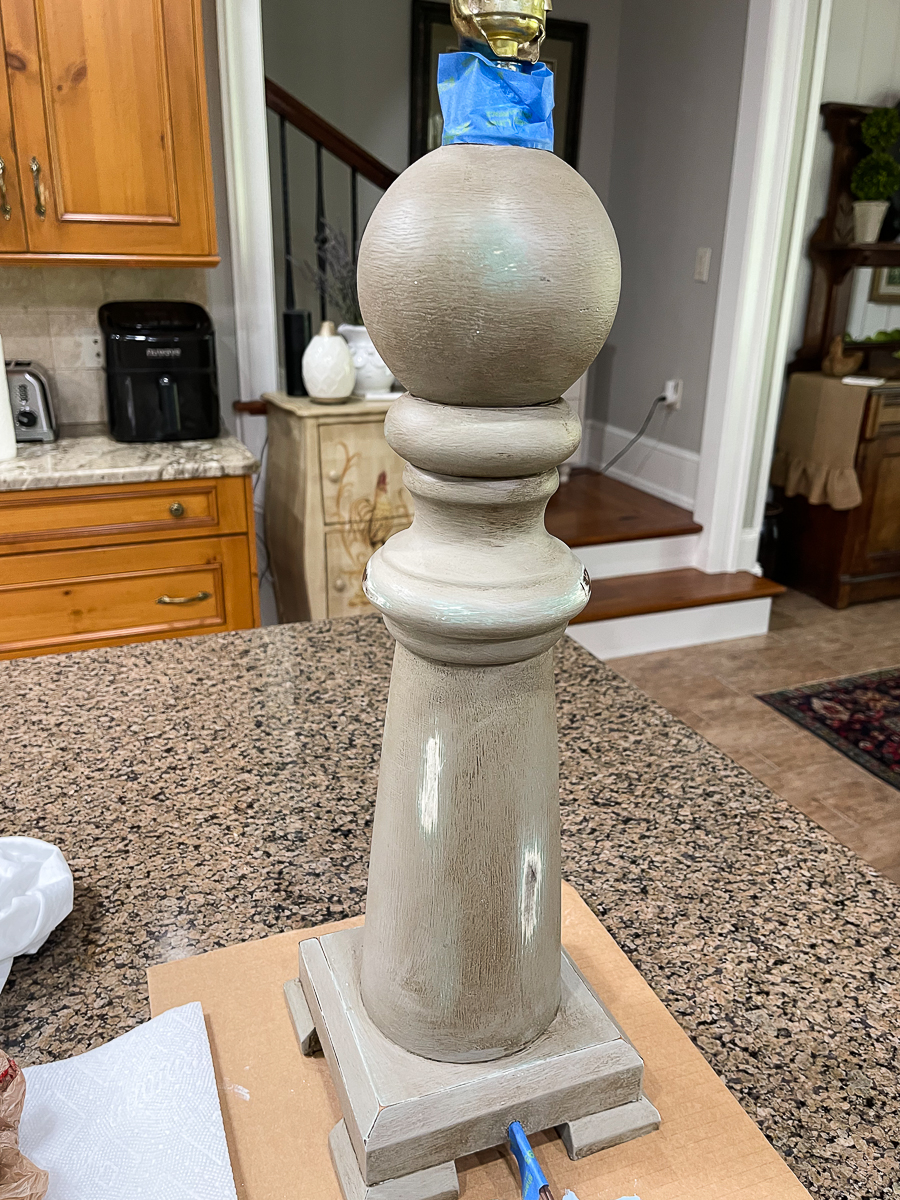 Here is the before photo of the $3 thrift store lamp. It looks like a balustrade.
This is what it looked like after the first makeover. 
I loved that lamp. Let's say I've learned a lot about distressing since those early days. I would have totally done it differently today. We are always learning and evolving.
I wasn't currently using the lamp since I got this fabulous chinoiserie lamp for my birthday that came from a consignment store.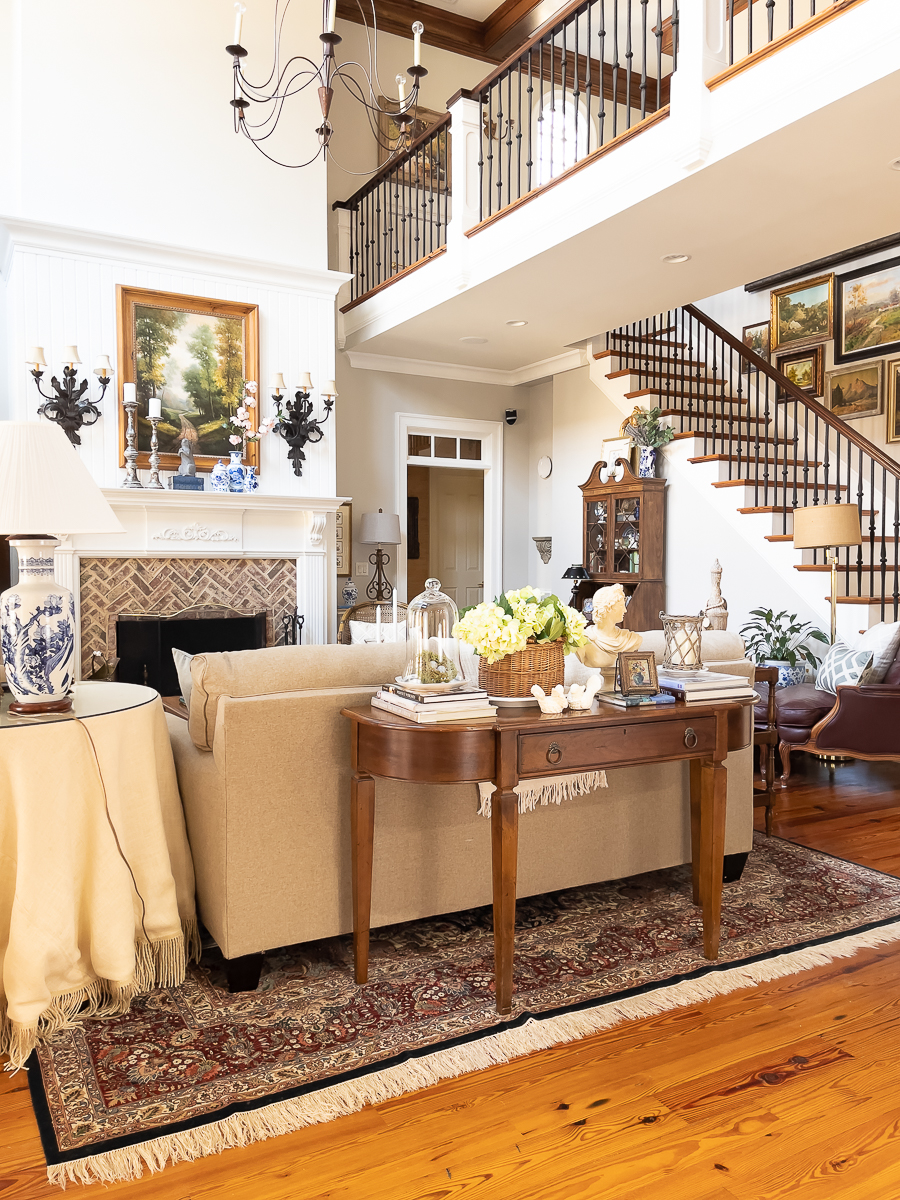 I knew that it was the perfect candidate for the lake house.
I shared 2 fireplace updates from the lake house that you can see in this post. The walls are a very pale yellow, golden color. I'd love to paint them one day, but for now, it's not a priority. There are other things more important to do to get the home up and running as quickly as possible. It's not horrible, just not my choice. I did paint the sunroom. I just had to paint it and remove all of the curtains hung too low that just ruined the best part of the house. I seriously can't wait to show you. 
I had hoped to get the house earlier in the week to place the lamp and have it photographed in its new home. We were waiting for a few things to arrive from Amazon to take it all at once.
For now, you'll see the finished lamp in our family room for staging purposes.
This makeover ended up being pretty easy.
Lots of times when doing a faux finish, I end up playing around with layers of paint to get the desired look as I did with this thrift store mirror makeover.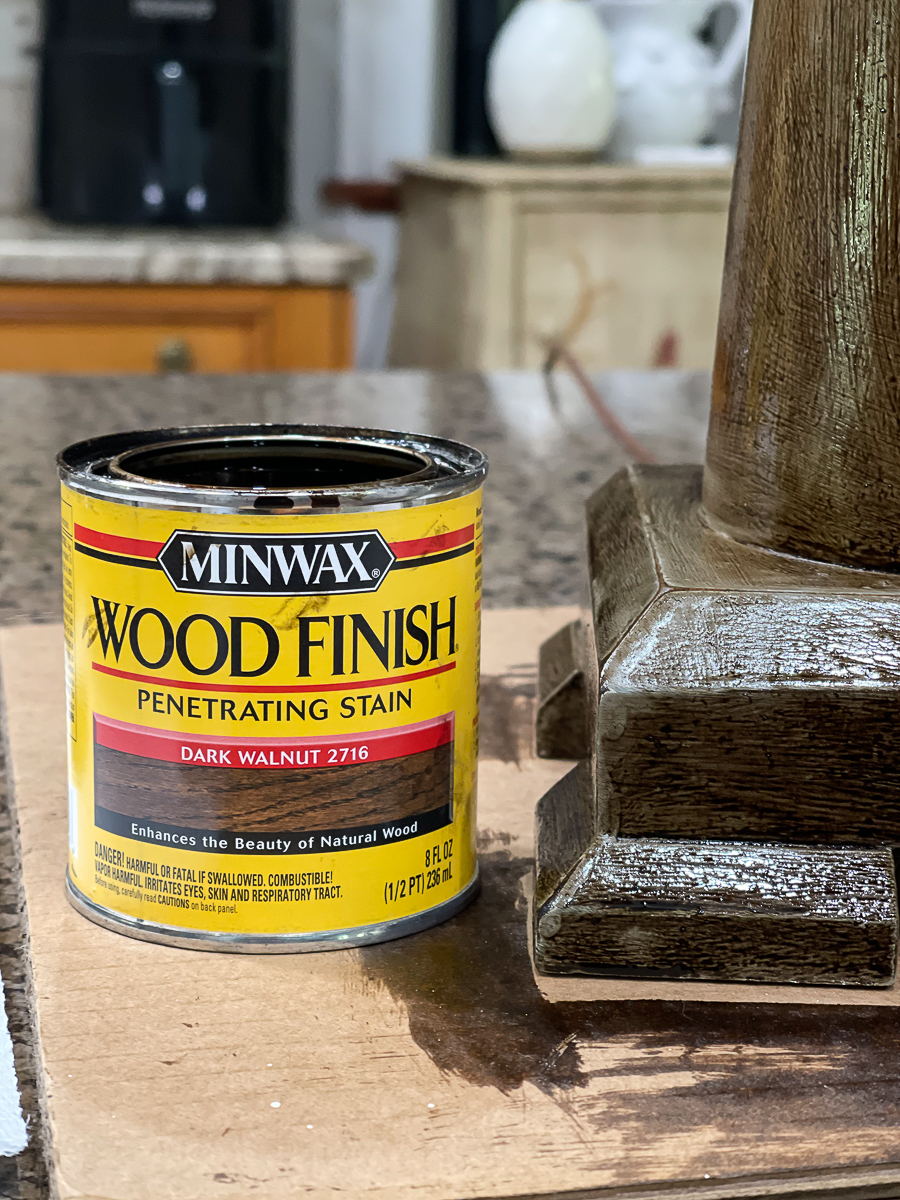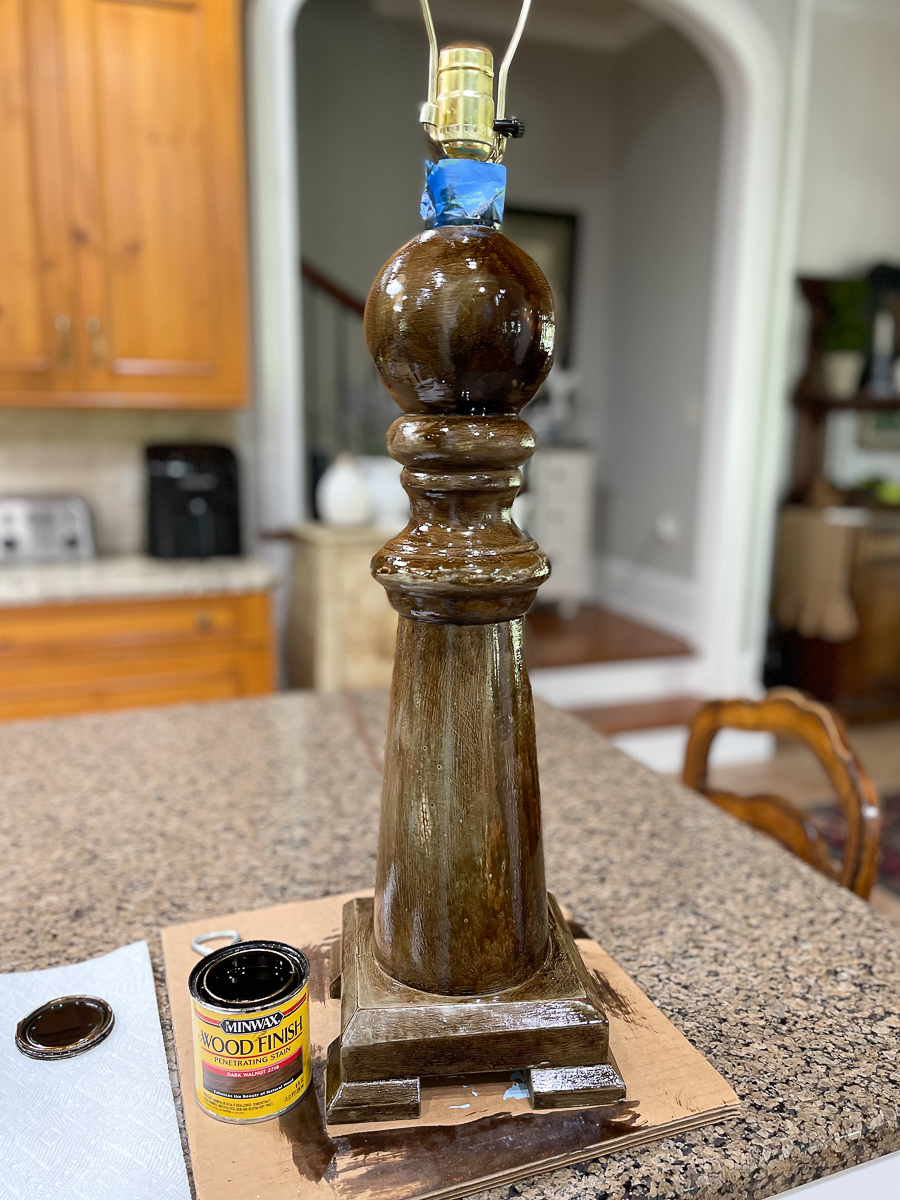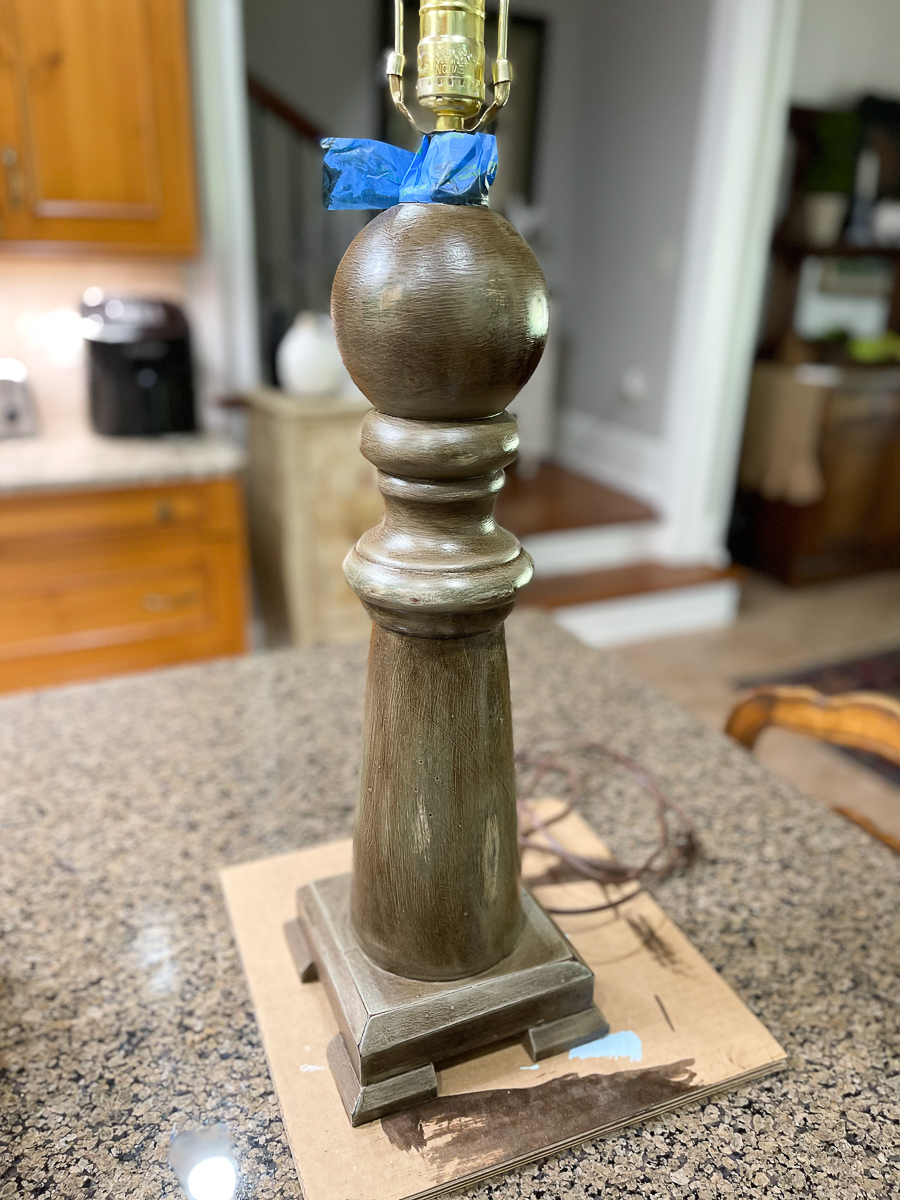 I wanted to darken up the base of the lamp so I applied a coat of dark Minwax stain with a rag. I let this sit for about 5 minutes then using a rag, I removed the excess. Let that dry thoroughly. I let it dry overnight.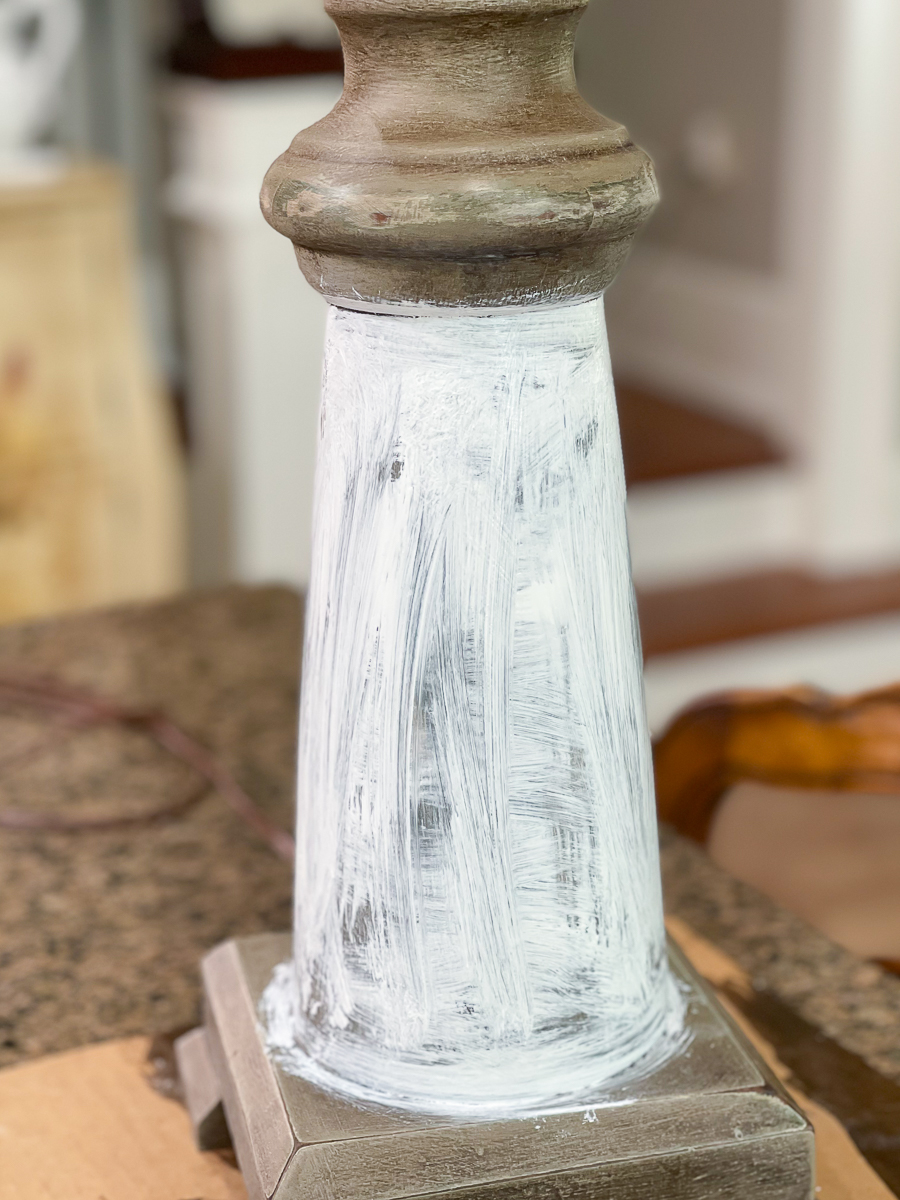 Next, I roughly painted white chalk paint with a small amount of water mixed in with it to thin.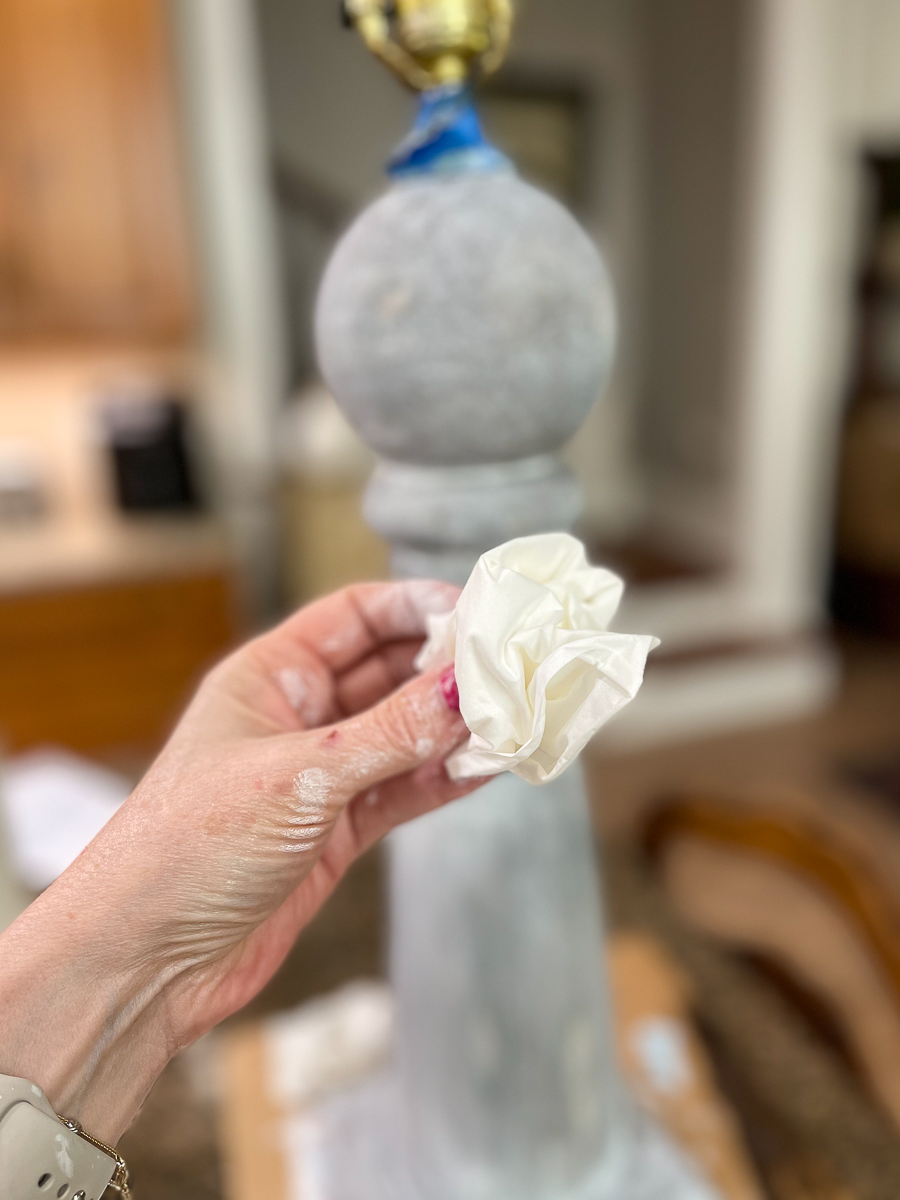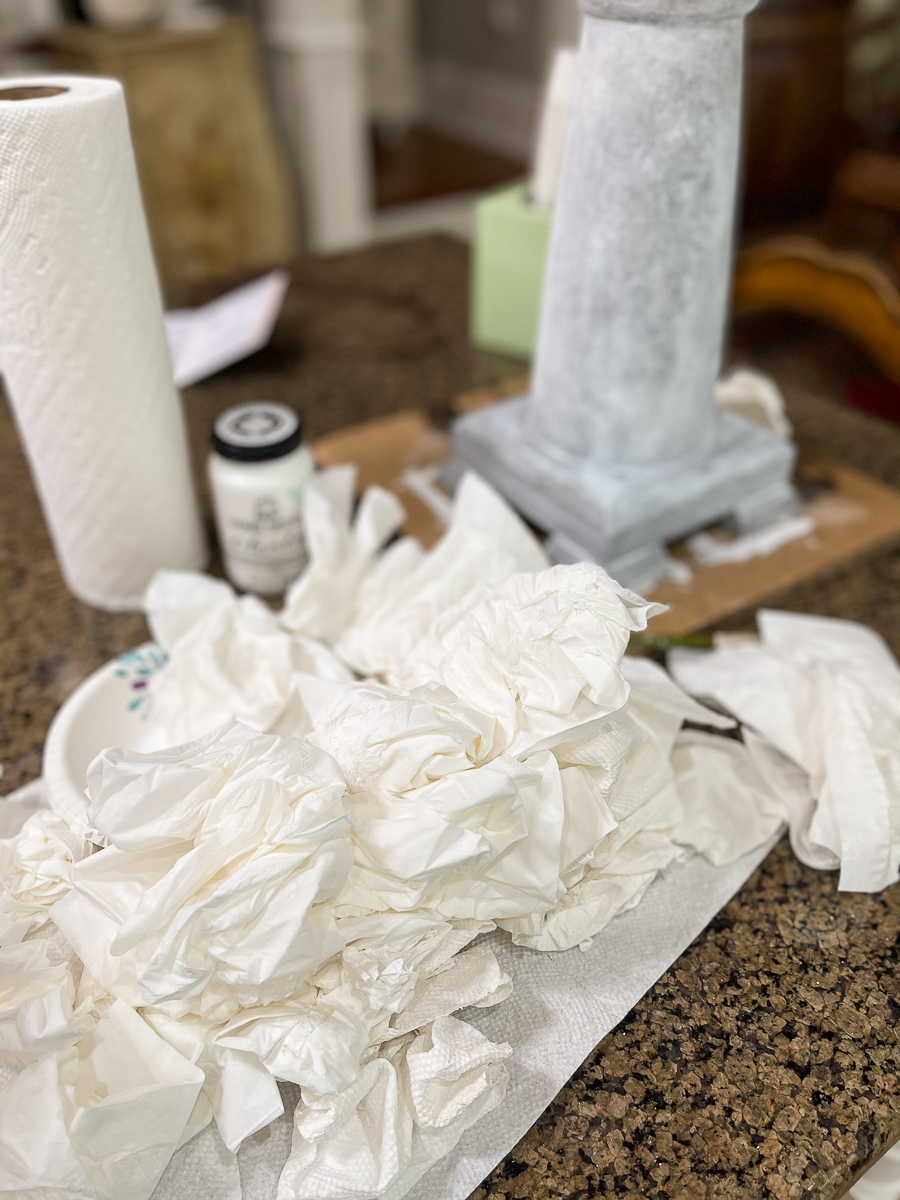 Then I scrunched up facial tissue and blotted off the paint to get this finish. I did 2 coats like this. Let it dry for several hours.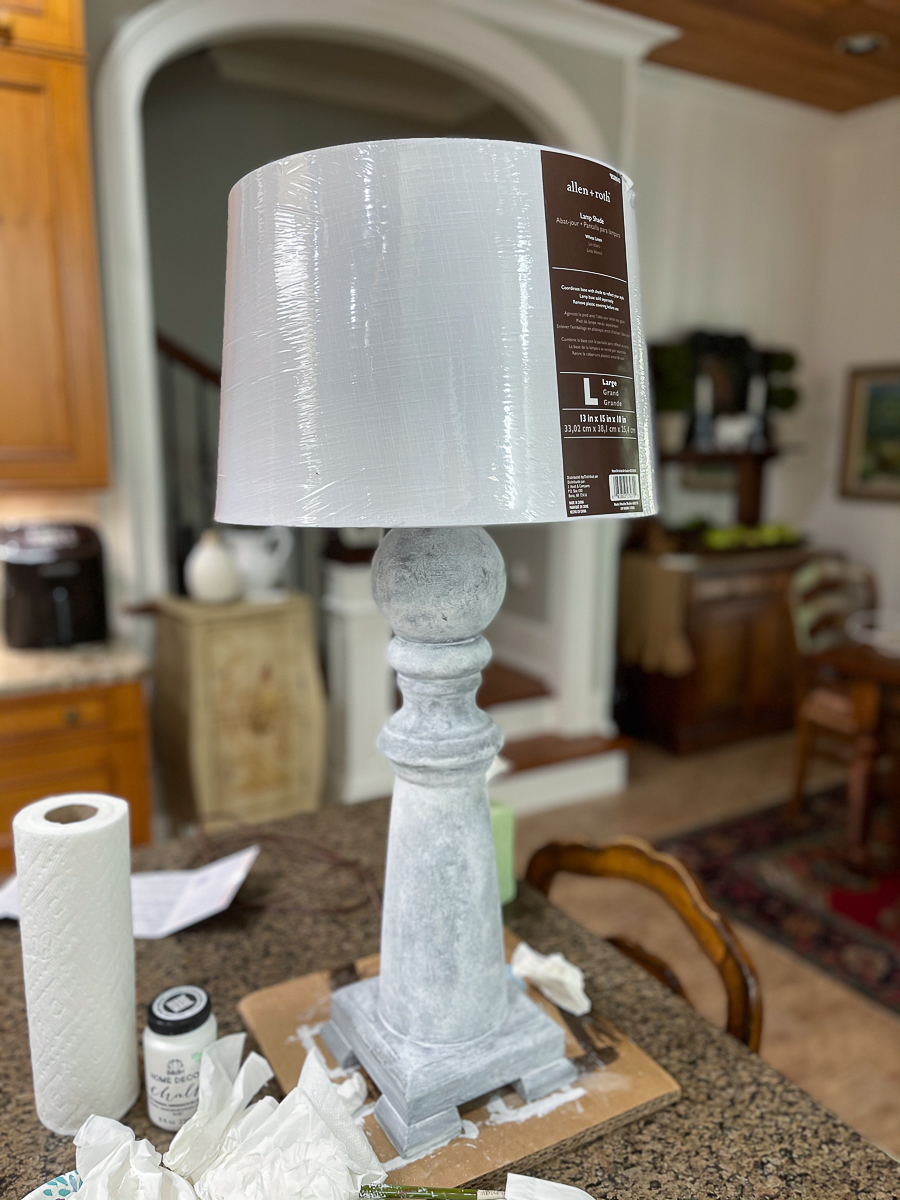 It was a little too white, but I didn't want to make it browner.
I wanted to use weathered ok but was out so used this classic gray stain. I dipped an old rag into the can and rubbed it lightly onto the lamp. This was just what it needed to give it a bit of warmth and depth.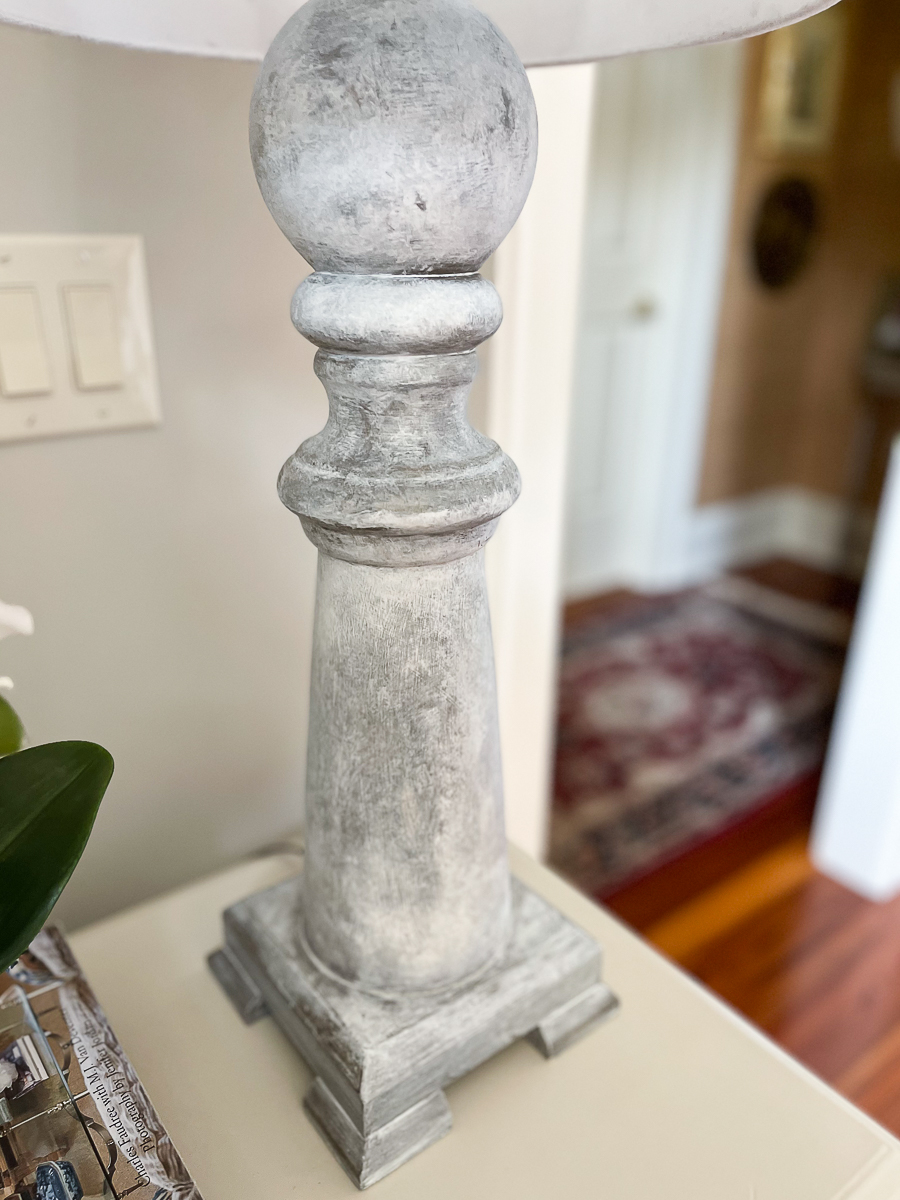 As you can see the darker undertones show through.
After that dried, I applied this matte sealer to finish it.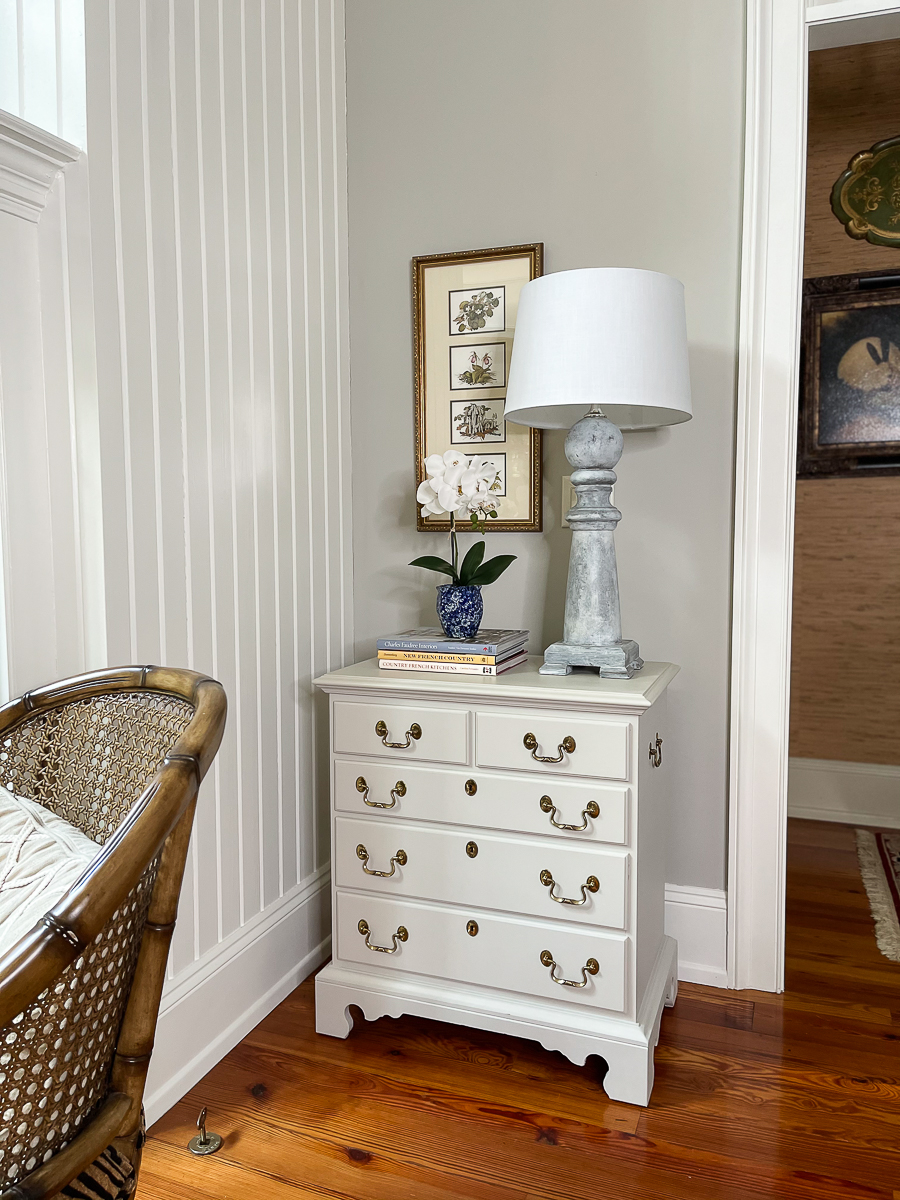 I love how it turned out.
At the lake house, it will be up against pale yellow, a gray couch slipcover, and sitting on a stained end table. I think it will be just what space needs.
Be sure to subscribe to my newsletter so you can see the lake house updates. I can't wait to get things squared away there.
Also, follow along on Instagram for the lake house. I'll have some new photos up on Instagram later today!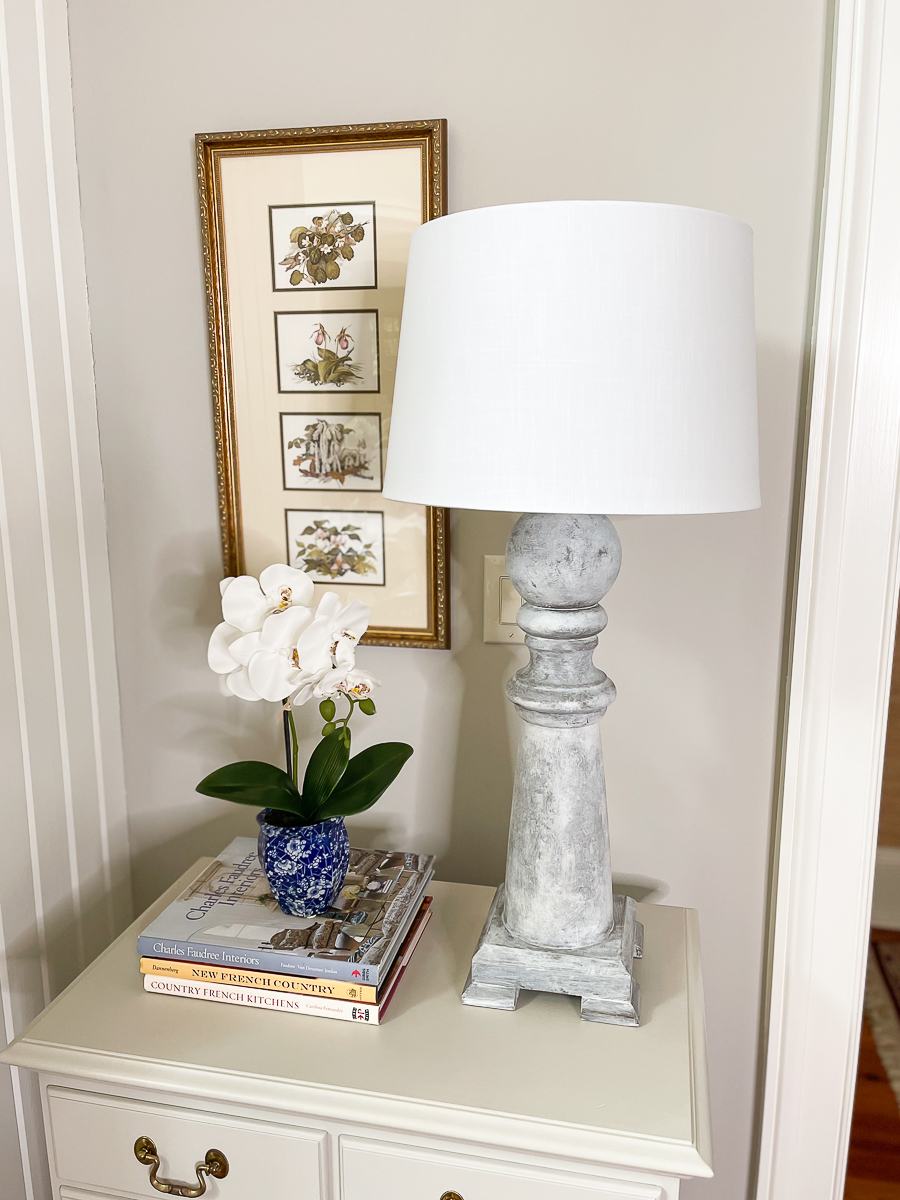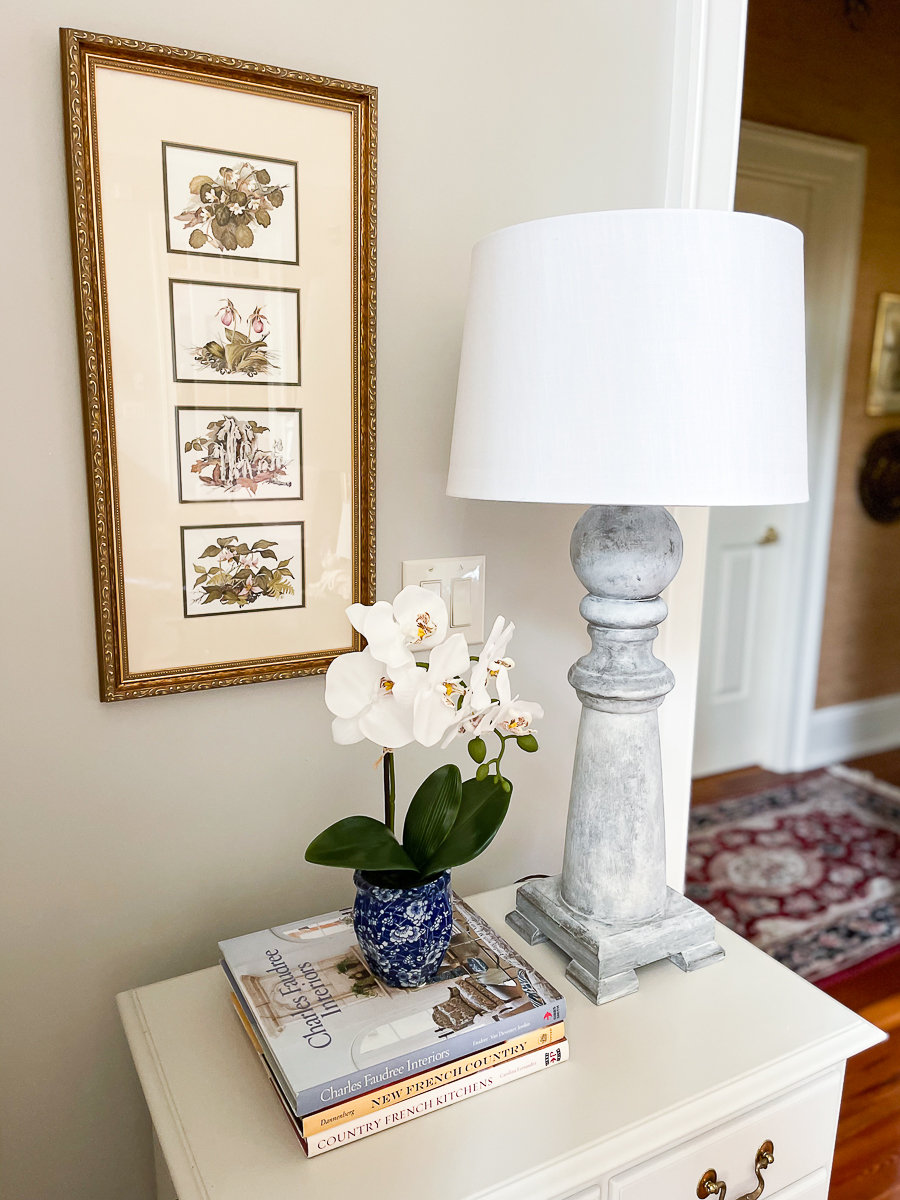 I even picked up a new, white shade.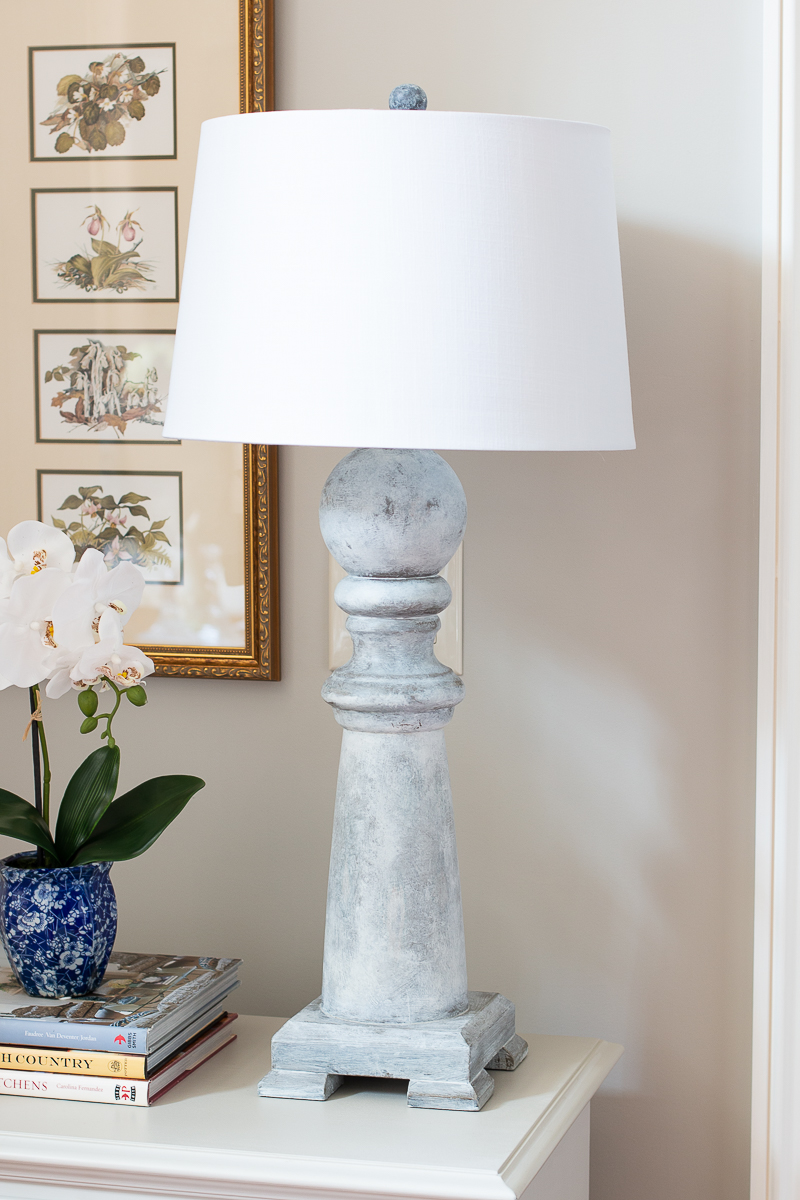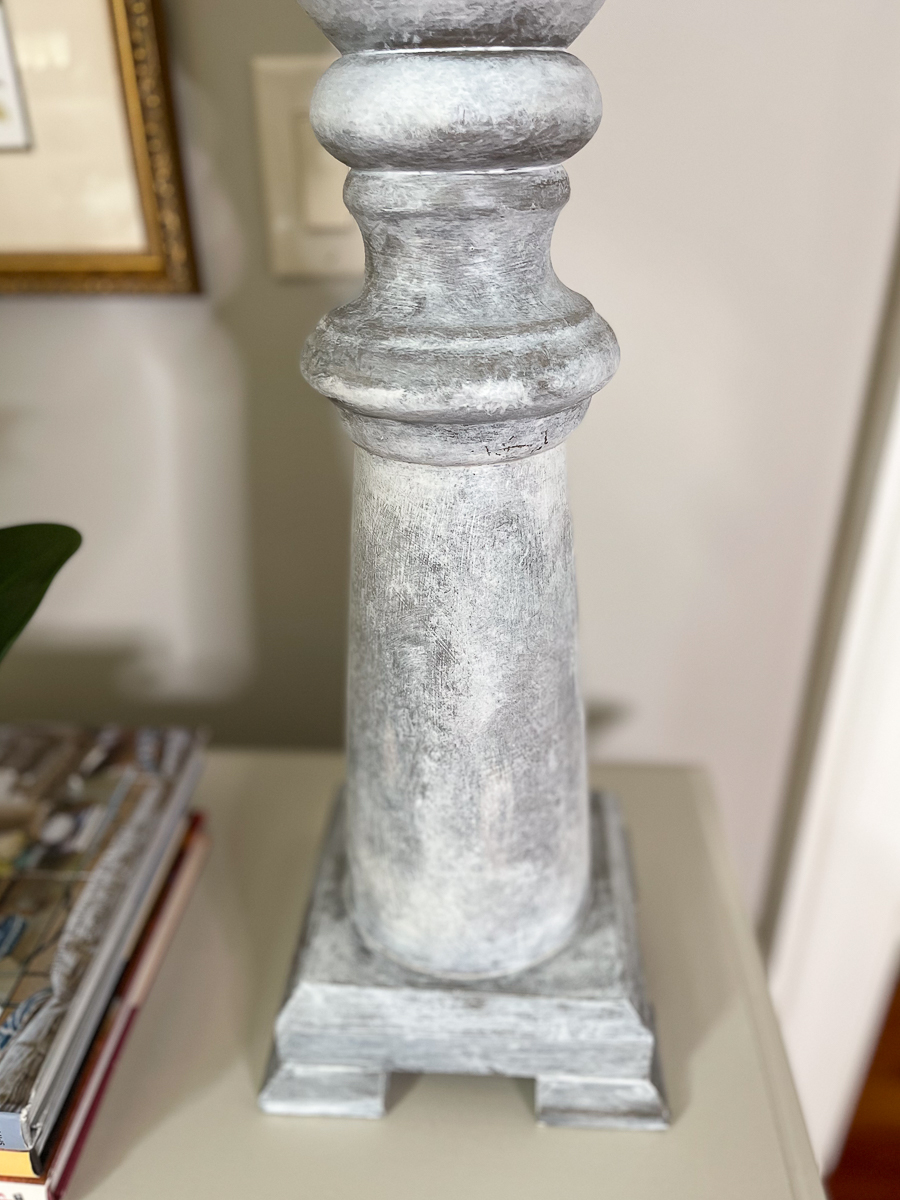 Be sure to check out the other fabulous projects from the team!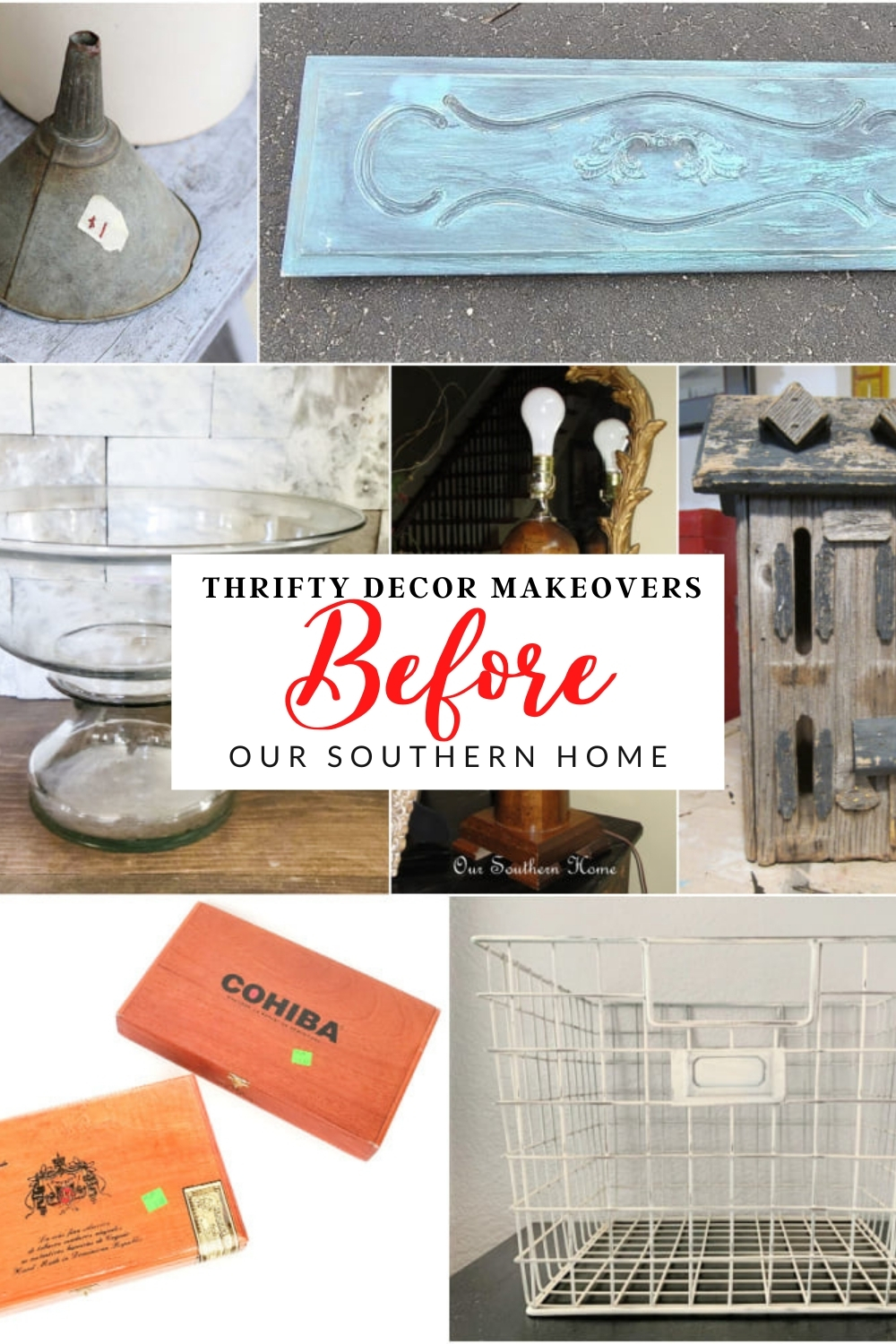 Repurposed Galvanized Funnel from House of Hawthornes
Latest from OSH
2020 Favorite Decor Upcycles
Favorites from the Thrift Store Decor Team from 2020!
Buffer