This is the first new project that I've shared in a while.
It's a little different….you'll see why shortly.
DIY Painted College Sign
It's been a rough few weeks.
I promise that I'm not a complainer and rarely sick.
But……………..
I had the MOHS surgery to remove skin cancer on a Monday. I started feeling better that Thursday evening. I was ready to catch up and get busy.
I dropped my guard by having a couple of guests for dinner that Friday evening. One of those guests ended up sick the next day and tested positive for COVID on Monday afternoon at work. She had been negative earlier in the week. I started feeling poorly last week and tested positive last week.
Needless to say, I've accomplished absolutely nothing in the last week with being sick with COVID. I'm fortunate. It's been like the flu for me. I haven't needed a doctor's attention.
The biggest issue is the aches and extreme tiredness. I seriously can't accomplish anything. I feel like I'm in a fog. I even had to drop out of a fabulous sponsored post that involved making over my son's bedroom. There was no way I could paint his room right now.
I'll go proof this post later. I'm sure it will be riddled with errors.
This circles back to this month's thrifty makeover with the team and why it's really not from the thrift store.
But it could have been!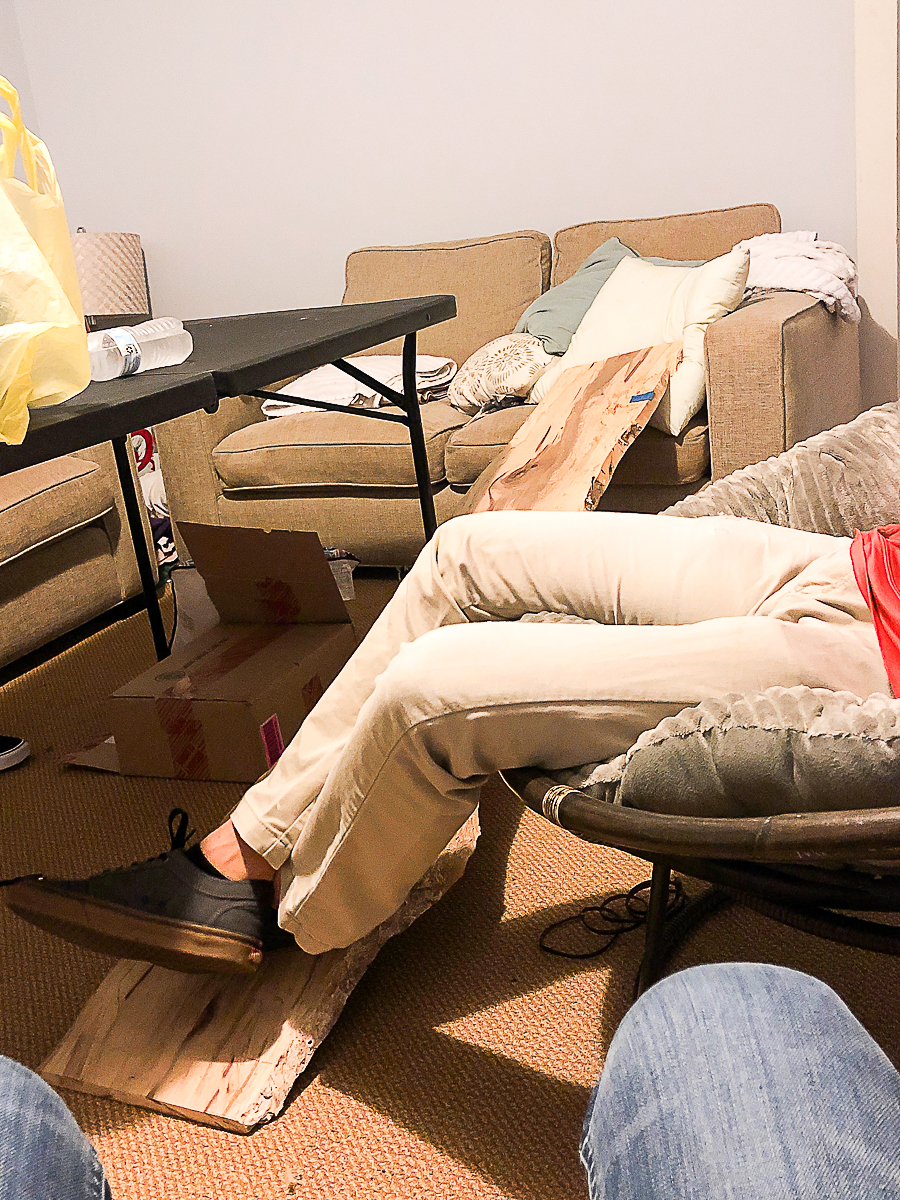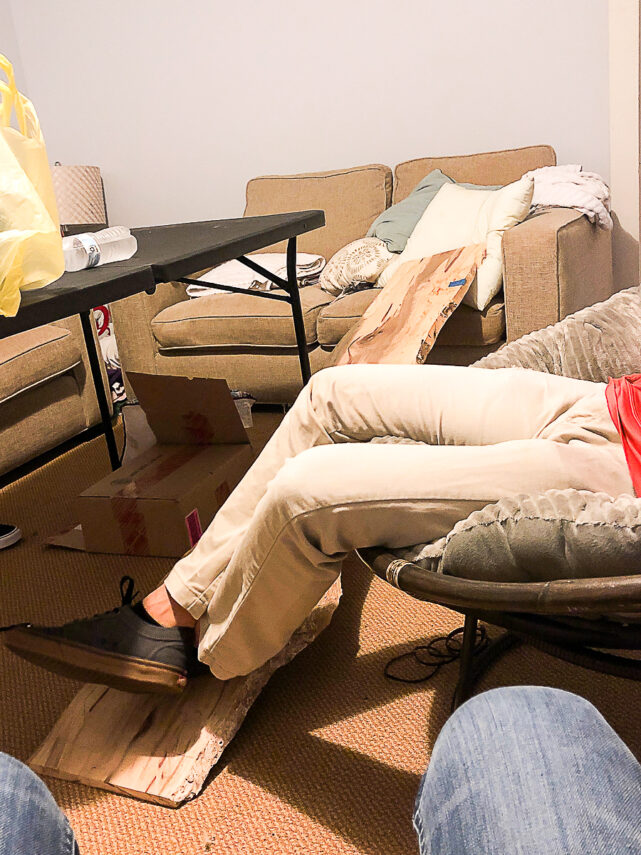 Alright, friends…..hang in there. I didn't do this project, but it was done with the guidance of this project!
A year ago, Ashlyn was at her boyfriend's brother's college rental house. The brother's girlfriend had bought this piece of wood with intentions of making something with it. They broke up and she left the piece of wood.
Since Ashlyn is my daughter, her wheels of creativity were spinning when she came across this sight. LOL! Guys….right!
She asked me if I wanted it. The guys didn't want it. Of course, I wanted it.
Fast forward a year to cleaning out the garage. I was just going to get rid of it, but Ashlyn suggested that she make a Clemson sign for her apartment. She shares a college apartment with her brother and 2 others.
I was working on another project and didn't have time to do this one. I texted them a link to this blog post.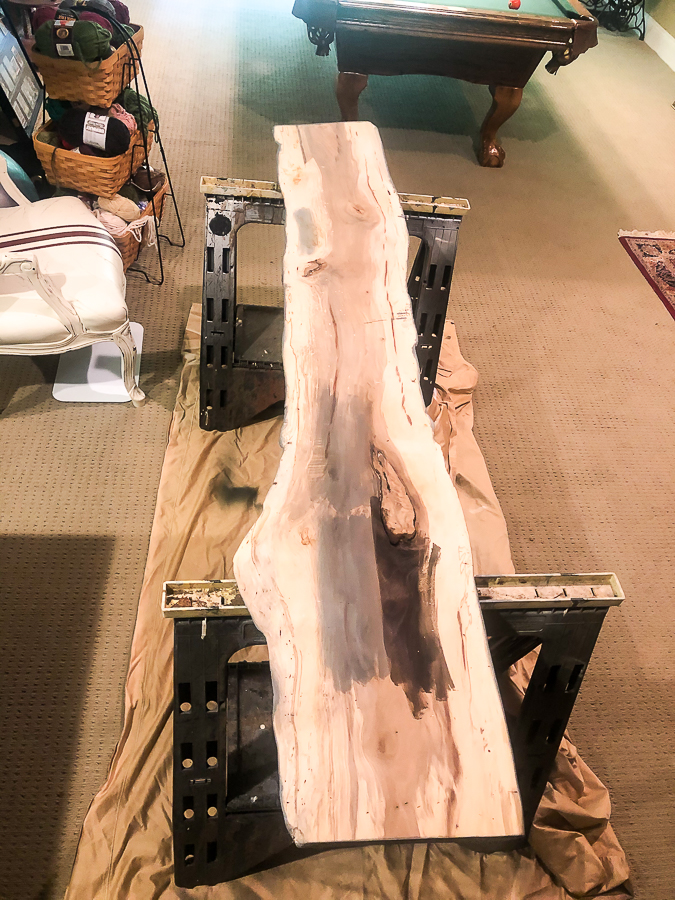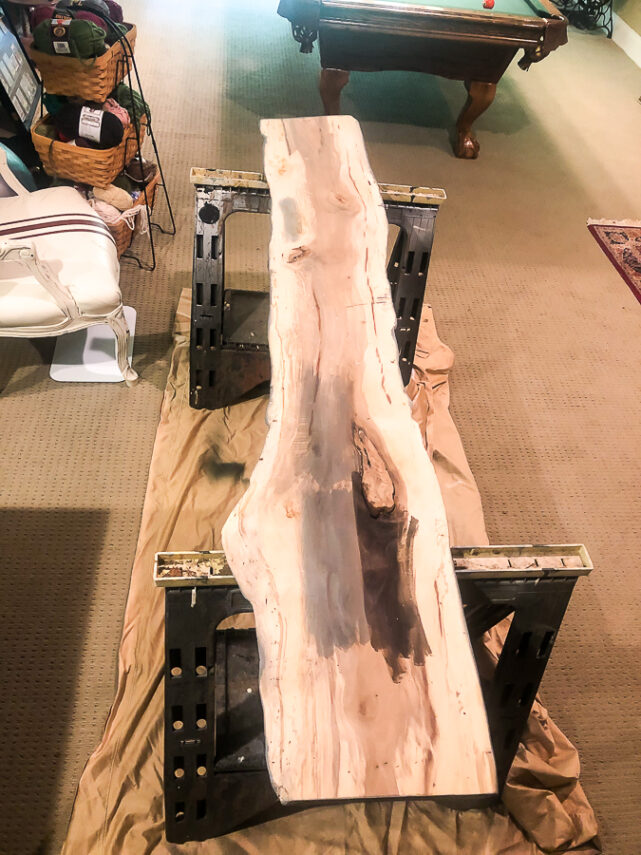 They completed this project in early June I believe.
Thankfully, we took a few pics along the way.
Ashlyn lightly sanded the surface. It was already pretty smooth.
This post contains affiliate links for your crafting convenience. As an Amazon Affiliate, I earn from qualifying purchases.
Ashlyn and Tim tested out several stain colors that I already had on hand. They went with the gray that I used on this furniture project.
They stained the board and let it dry overnight.
Supply List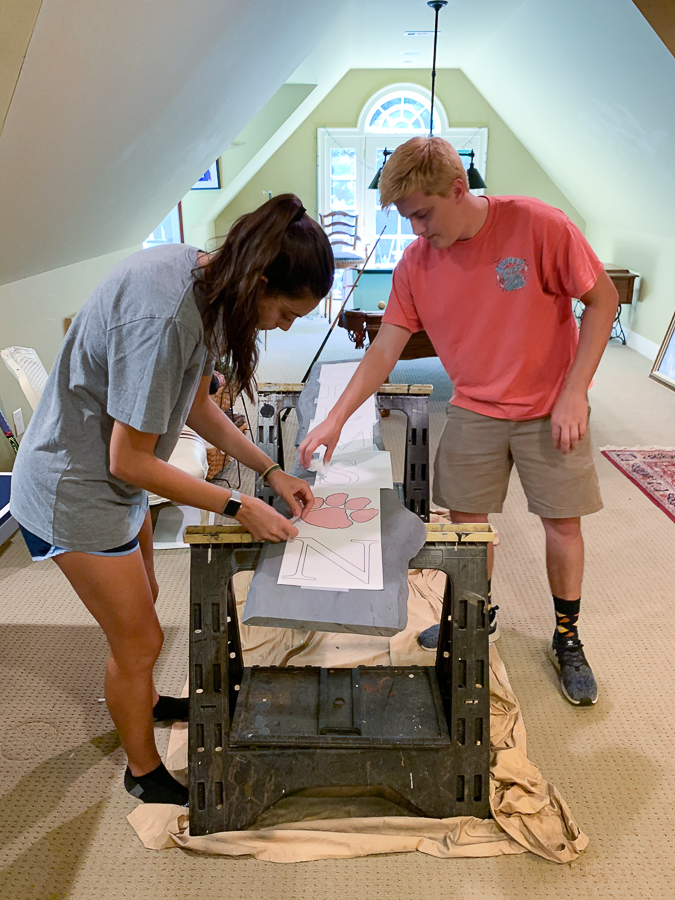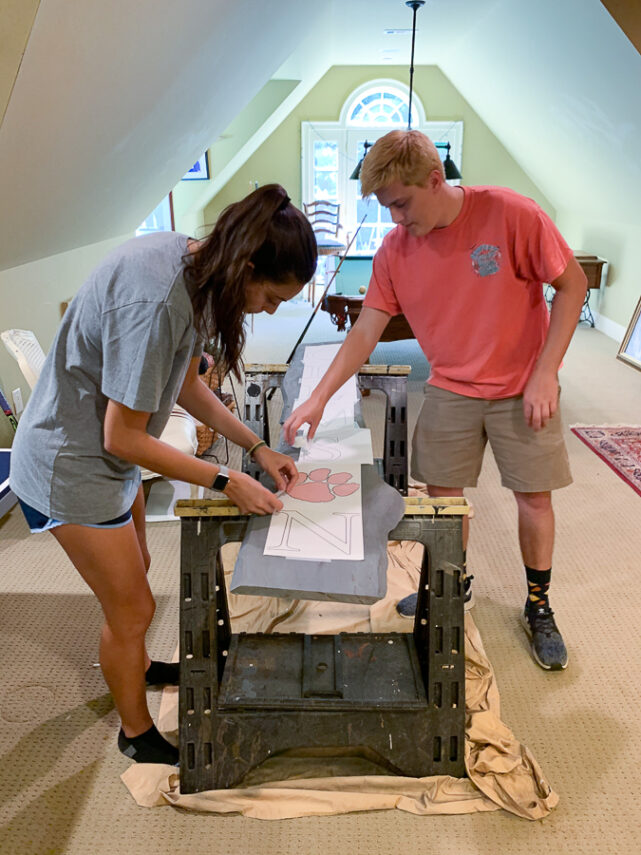 The 2 of them played around with fonts and printed full-sized letters for CLEMSON. Any school name would work. You just need to get it to work with the length of your board.
You could also print your school name and have a board cut to fit at the home home improvement store.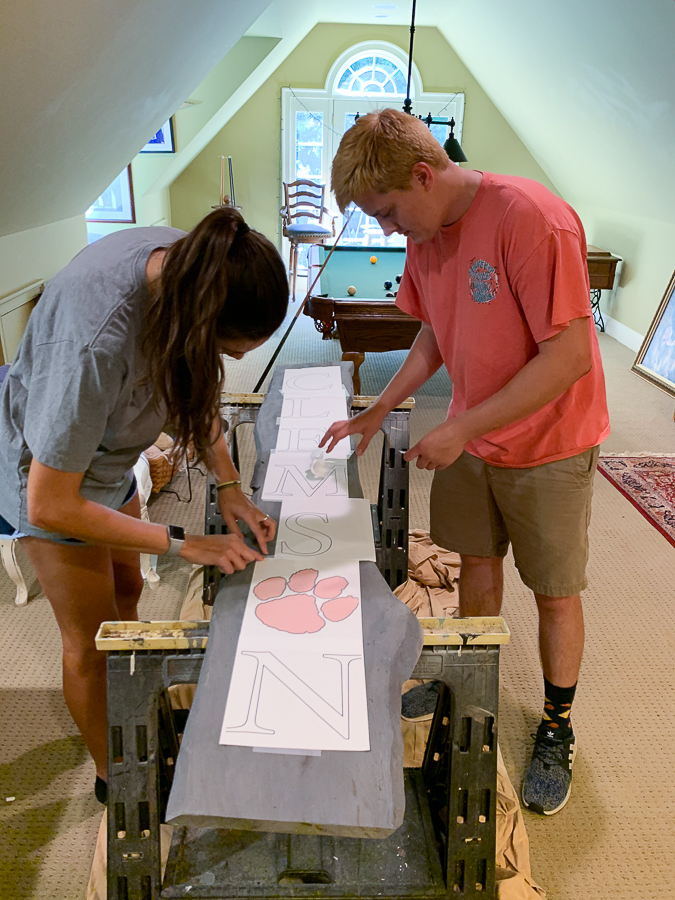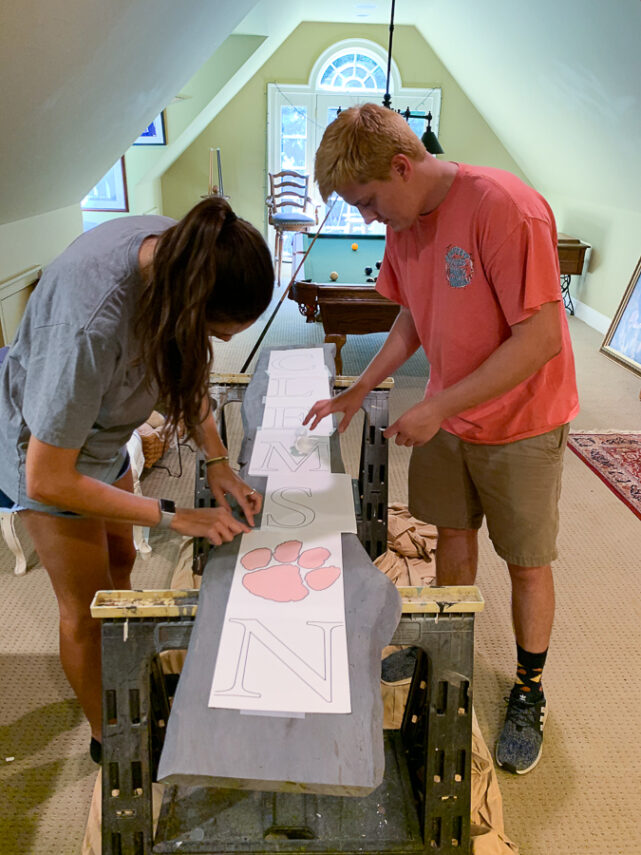 You'll want to position each letter onto the board centering it as you go. When you feel confident in its position, tape all pieces together to form one long sheet of paper.
Flip that over and using either chalk or oil pastels, color the back of the paper. For more details, please see this blog post HERE.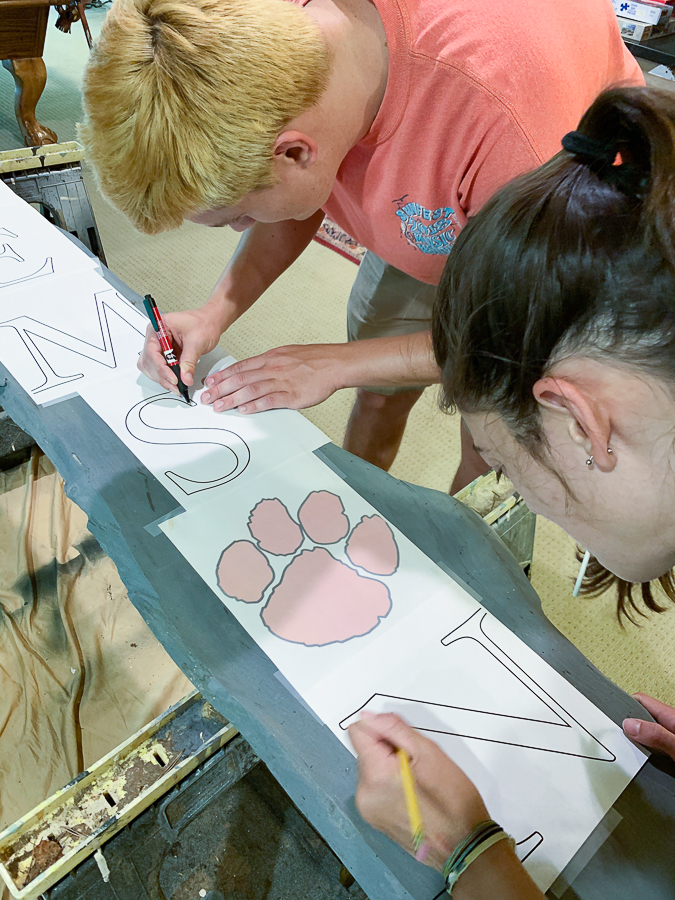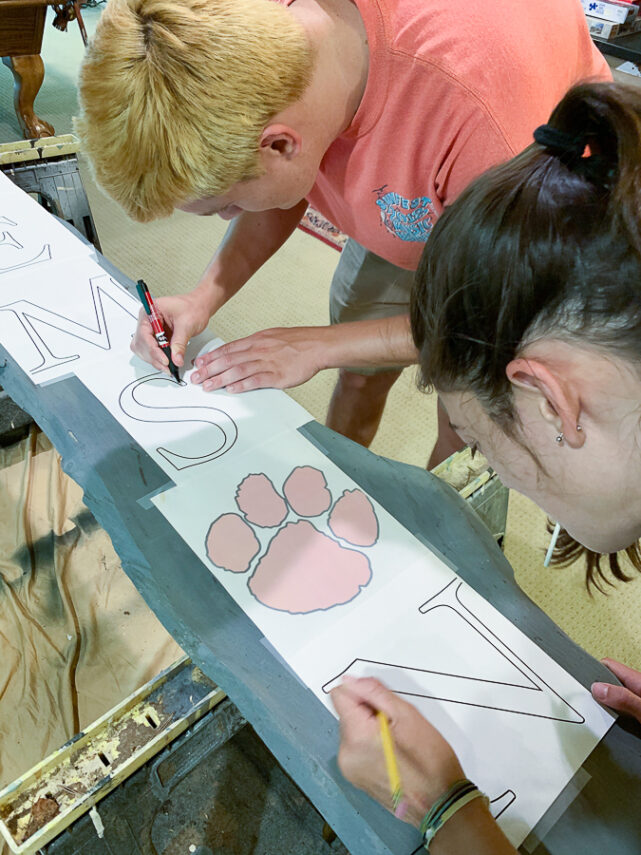 Flip the taped paper back over and carefully tape it down to the board to secure it in place.
Using a pencil or a ballpoint pen, trace the outline of the letters.
Doing this will give you an outline on the board when you remove the paper.
Using craft paint, fill in the letters with paint. This took 2 coats.
HINT: If using oil pastels, I use a color that will be the same or similar to the paint being used for that letter.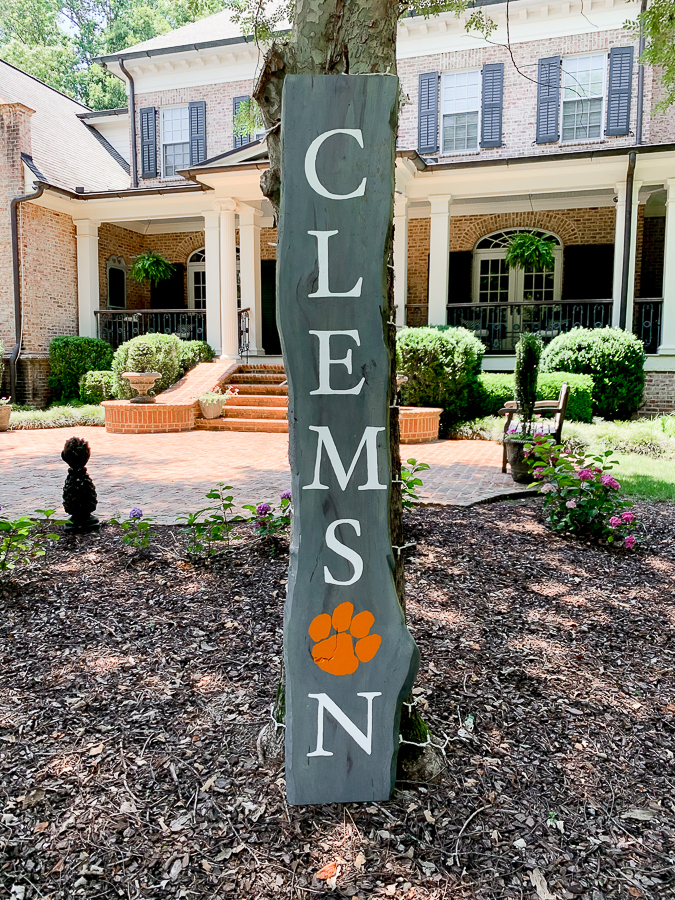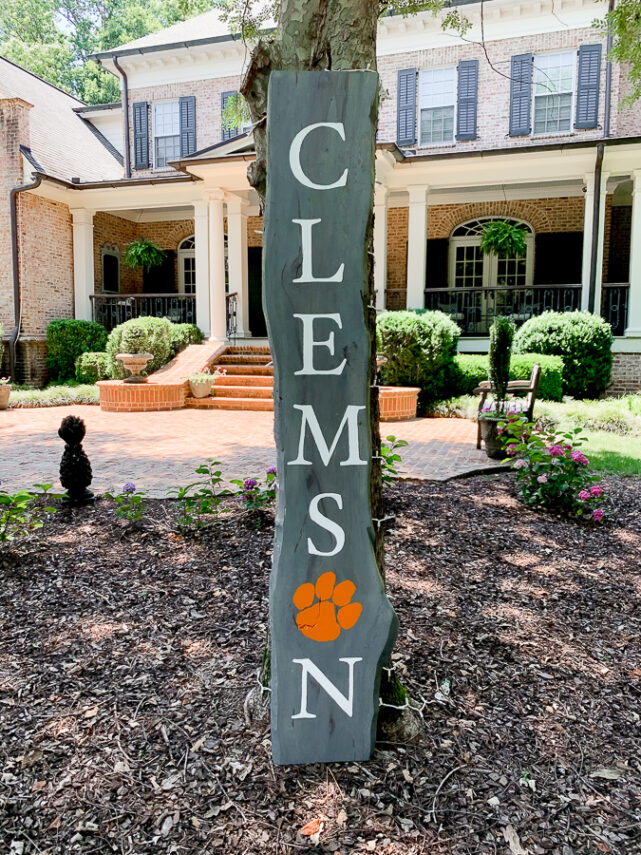 I am so impressed with the job that the 2 of them did on this quarantine project.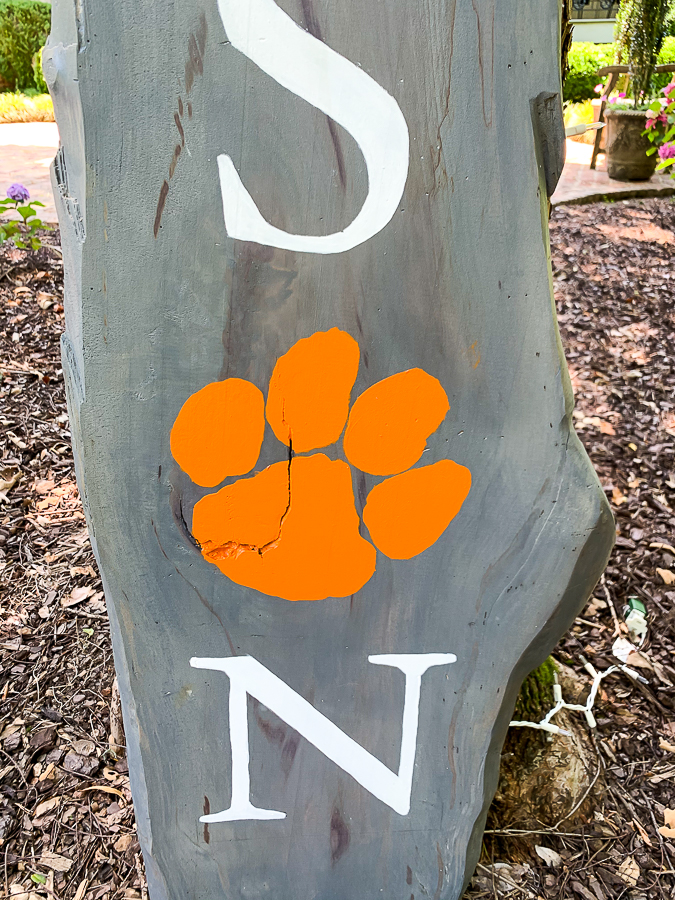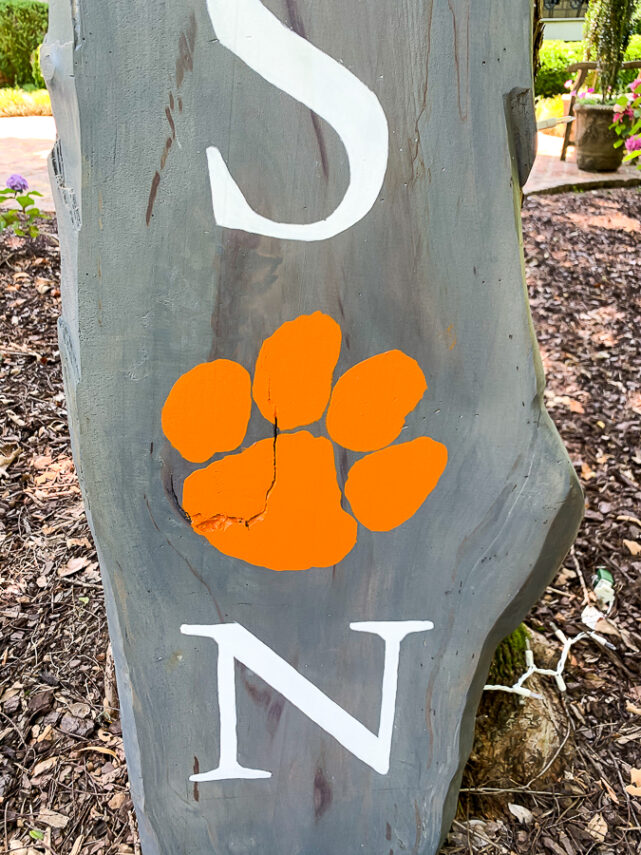 Seal the sign with a spray matte sealer.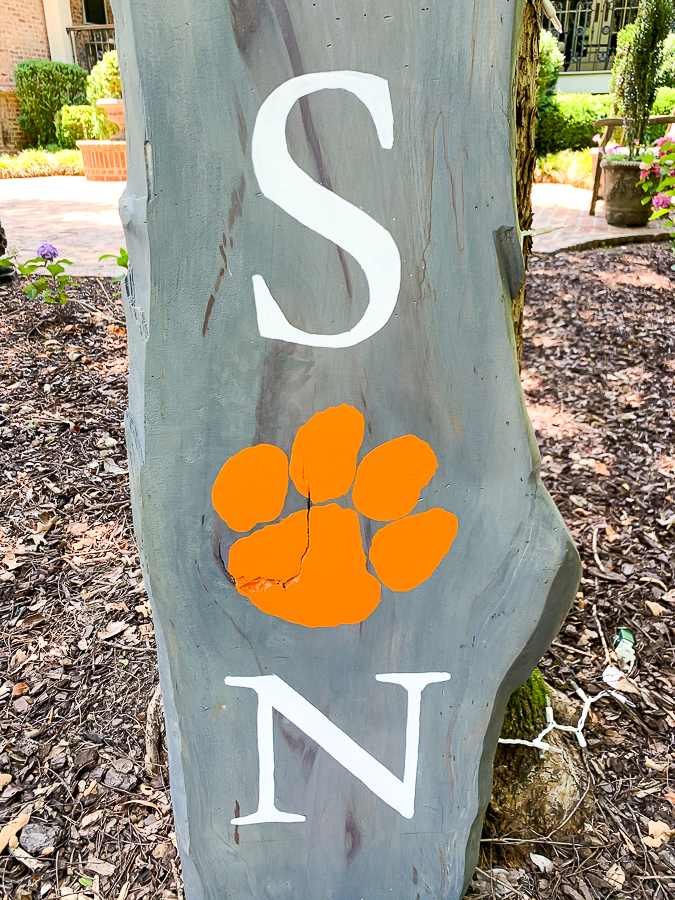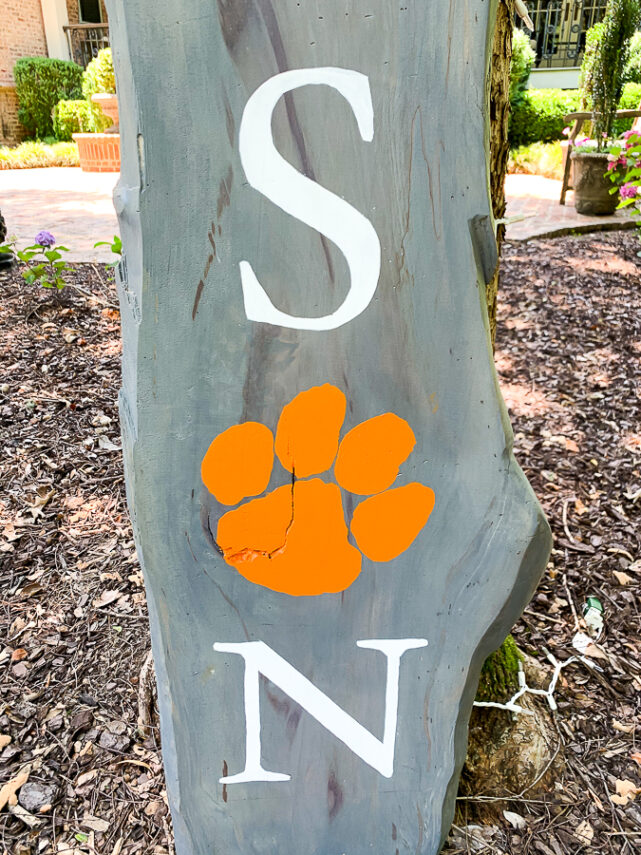 This gray stain has quickly become a favorite of mine! I haven't seen it yet in the apartment. I hope to soon. In-person classes are supposed to start back on September 21st at Clemson University.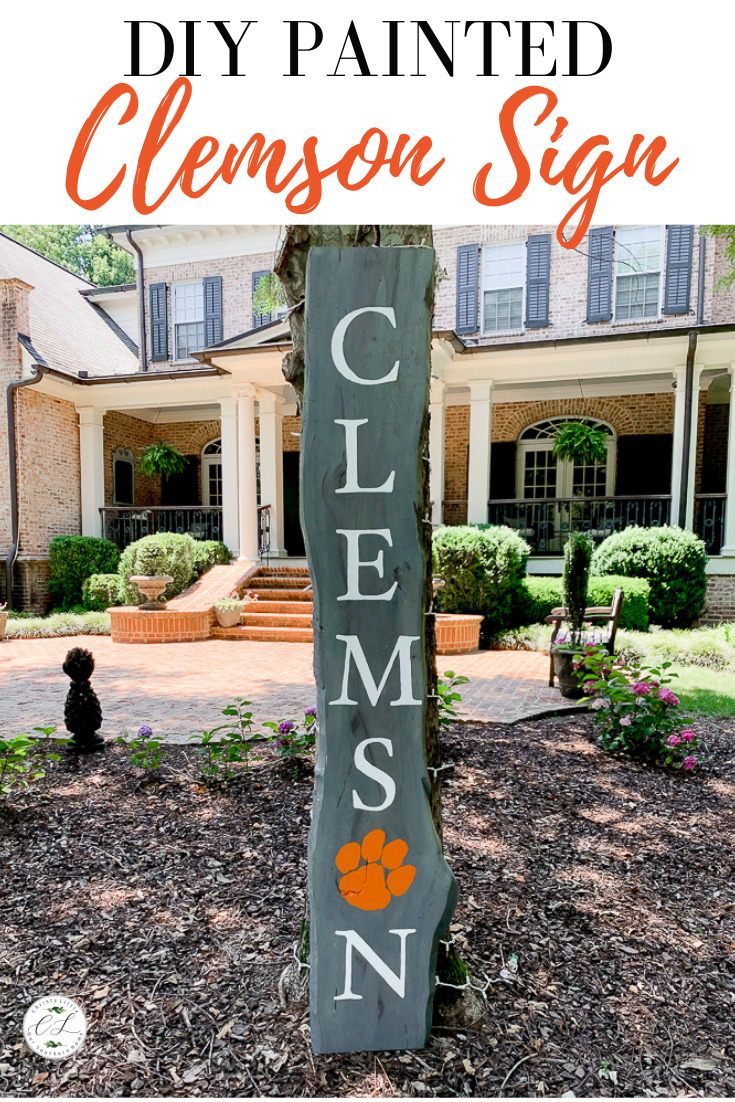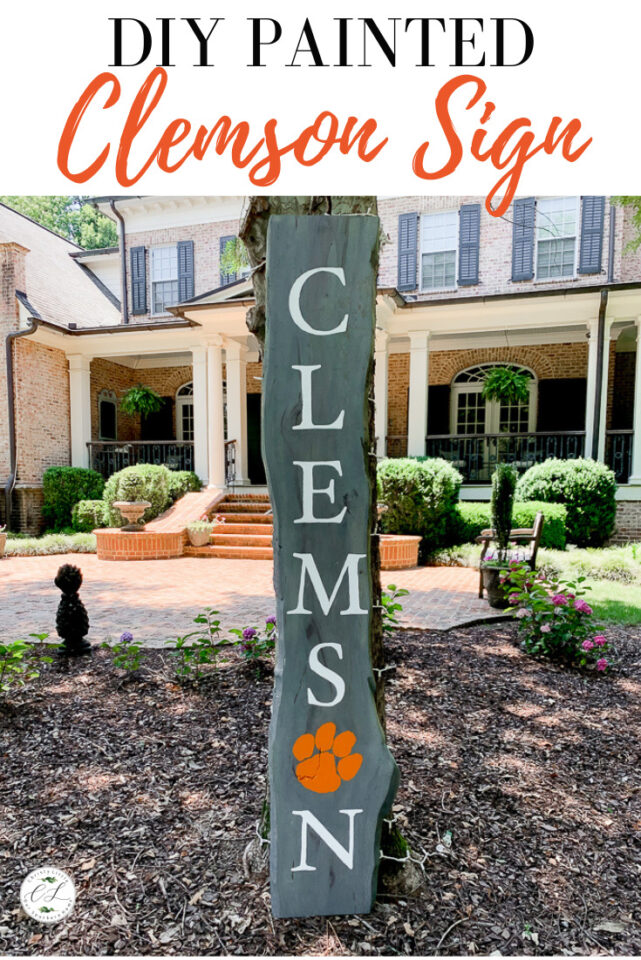 Check out the other projects from the team!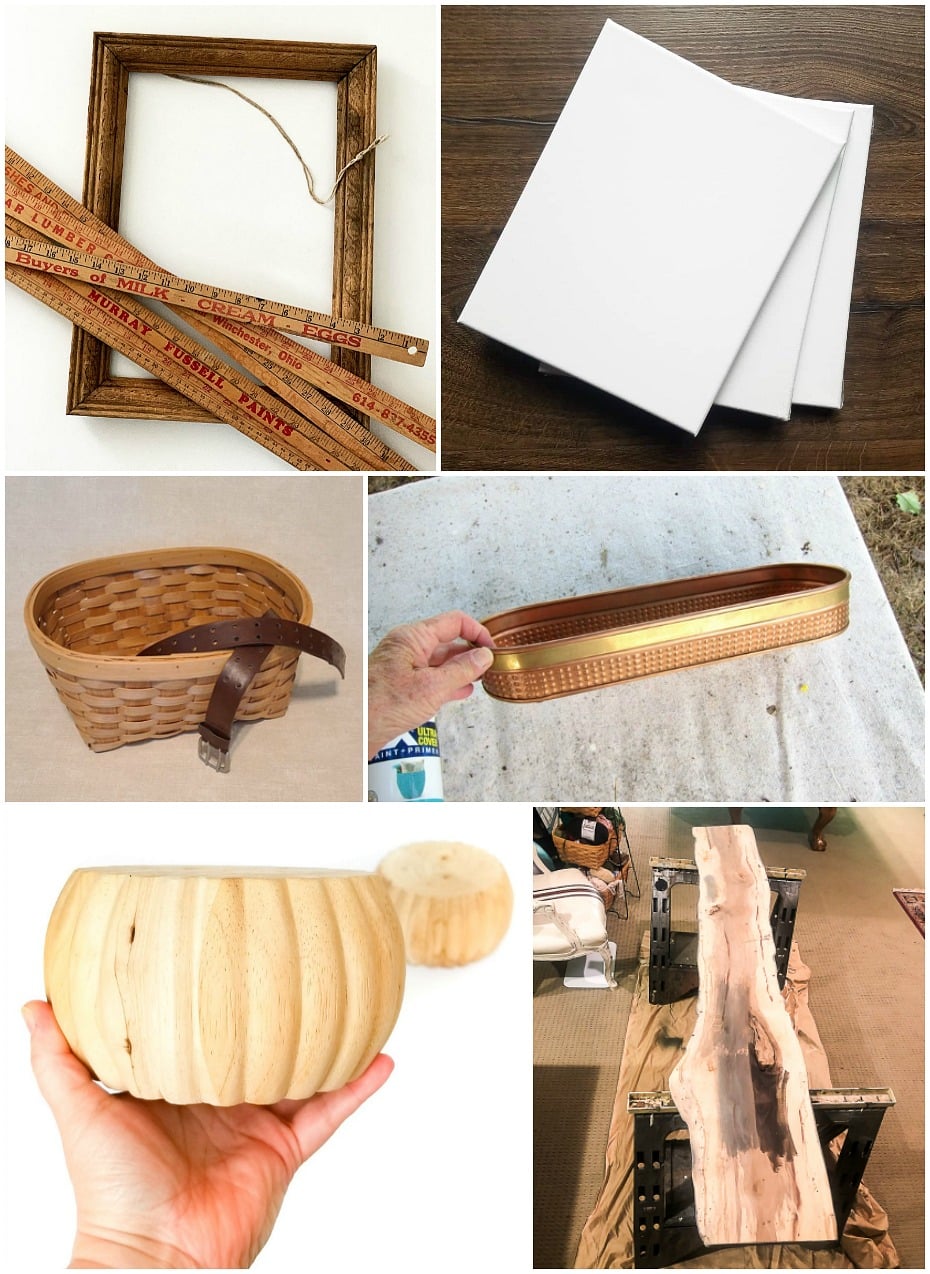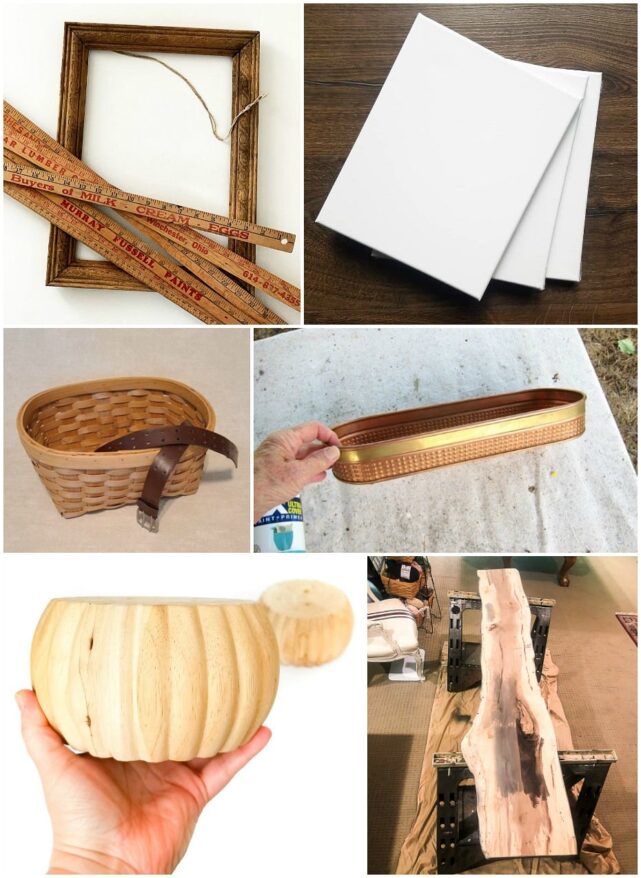 Thrift Store Basket | Leather Belt from My Repurposed Life
Table Top Organizer Tray from Petticoat Junktion
DIY Painted College Sign from Our Southern Home
Bun Feet or Sofa Feet as Wood Pumpkins for Fall Decor from Sadie Seasongoods
Repurposed Yardstick Craft Idea from House Of Hawthornes
Thrift Store Makeovers
Thrift store makeovers from the OSH!
Buffer