Happy March sweet friends! The clouds and rain broke to beautiful skies in order for me to work on this month's Thrift Store Makeover. I really appreciate that sunshine because we have more rain setting back in.
This month I am sharing how easy it is to makeover a crock for that fabulous farmhouse stoneware look!
Be sure to follow to the end of the post for links to the other projects this month from the team.
Stoneware Crock Makeover
You can get this look with a variety of containers!
old kitchen canisters without the lid
old utensil holders
vases
old coffee can
pots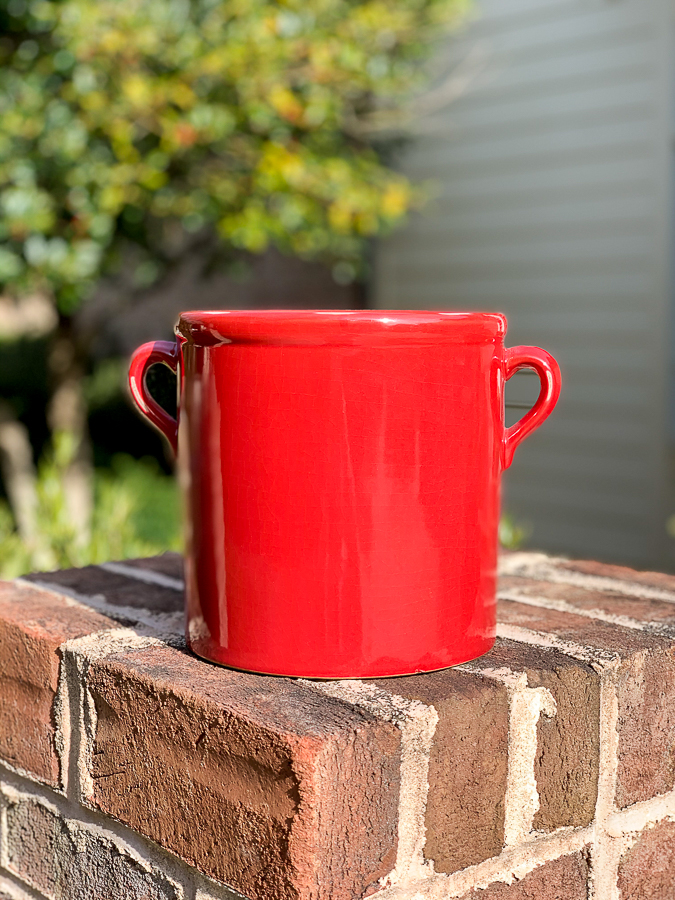 Here is the before. It is a nice and heavy piece. The shape is perfect for flowers or even stove side for utensils. It's perfect in every way except for the color. Would you believe that red is really the one color that I'm not a huge fan of? Crazy right!
I was able to squeeze this project in while doing some serious painting in our kitchen. I've been finishing up the cabinets and the wood tongue and groove in the breakfast area. It is really brightening up the kitchen. I can't wait to finish and decorate it!
This was such a simple makeover with spray paint. Yes, paint will adhere to items like this.
If you want the look without the DIY, here are a couple of ready to go crocks that I found for you!
Stoneware Crock Makeover
Paint any similar shape to get a crock look for farmhouse style!
Materials
Blocks to lift item off ground
Tools
Drop Cloth
blocks to raise item
spray nozzle
Instructions
Clean your item and let it dry thoroughly
Place the item upside down raised on blocks
Spray a couple of very light coats on the item drying between coats
Turn item right side up
Spray item in same manner as above until thoroughly coated
Spray entire inside or just upper area that will be shown.
Stencil front if desired
Spray with a top coat
Notes
Very important to spray with very light coats to avoid drips and runs. Too much spray paint at once is not a good thing.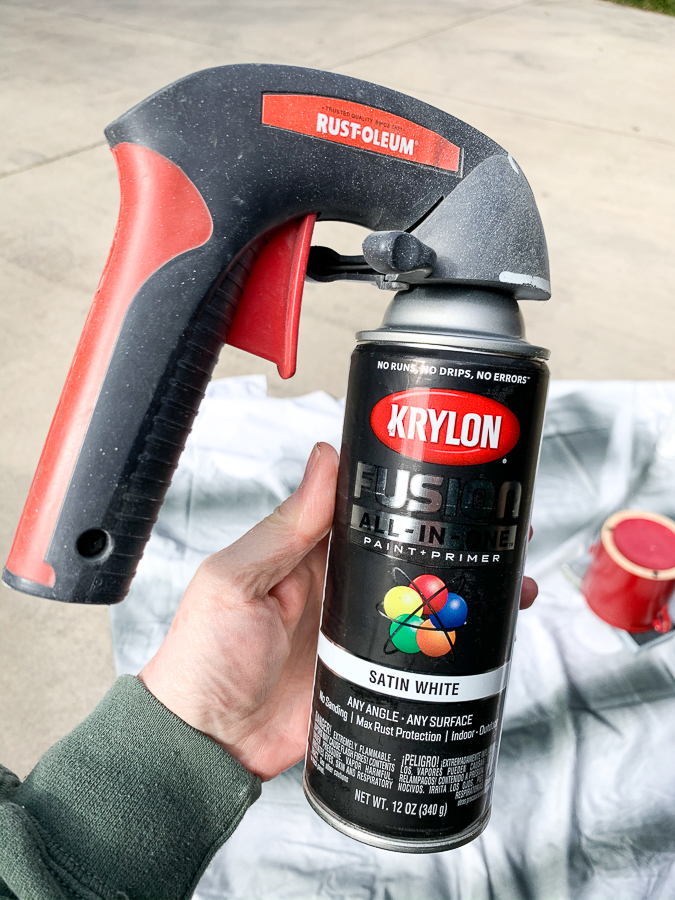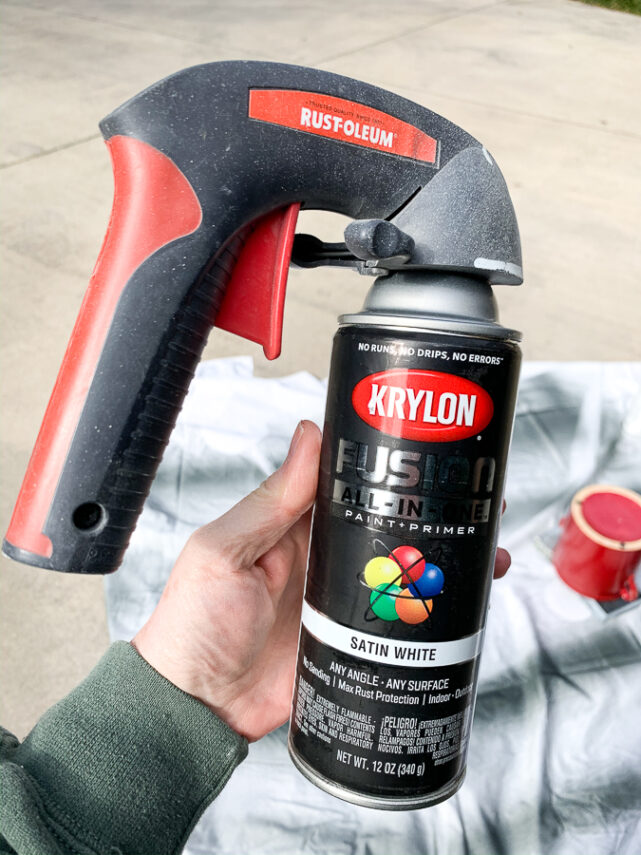 All the details and instructions are in the card above.
This paint did an amazing job on this piece. It really created a smooth finish.
I'm so pleased with how it turned out. I've had it in the pantry closet holding utensils that we don't use a lot. Now it will be out to be seen!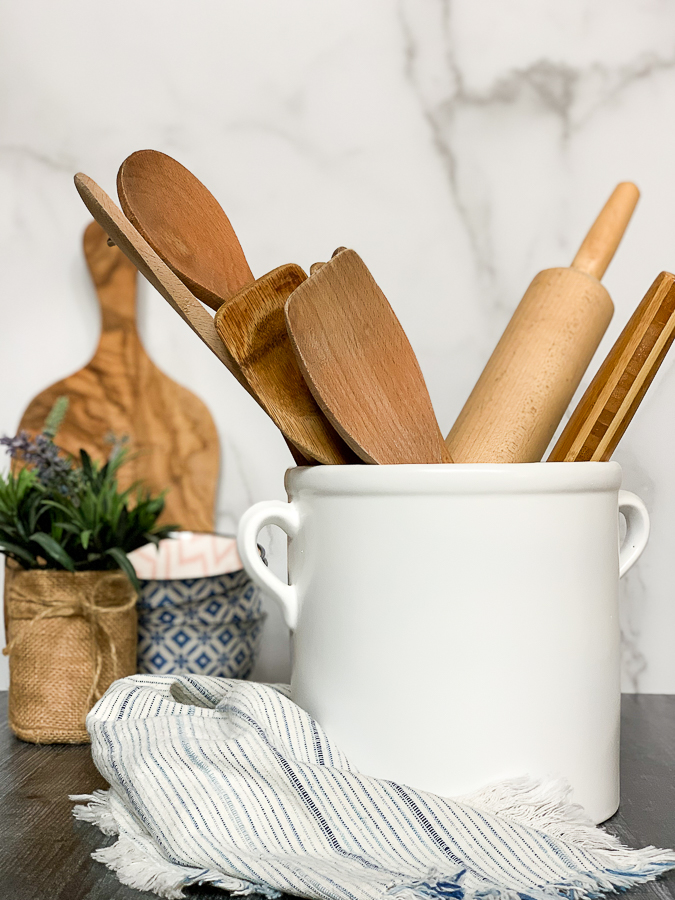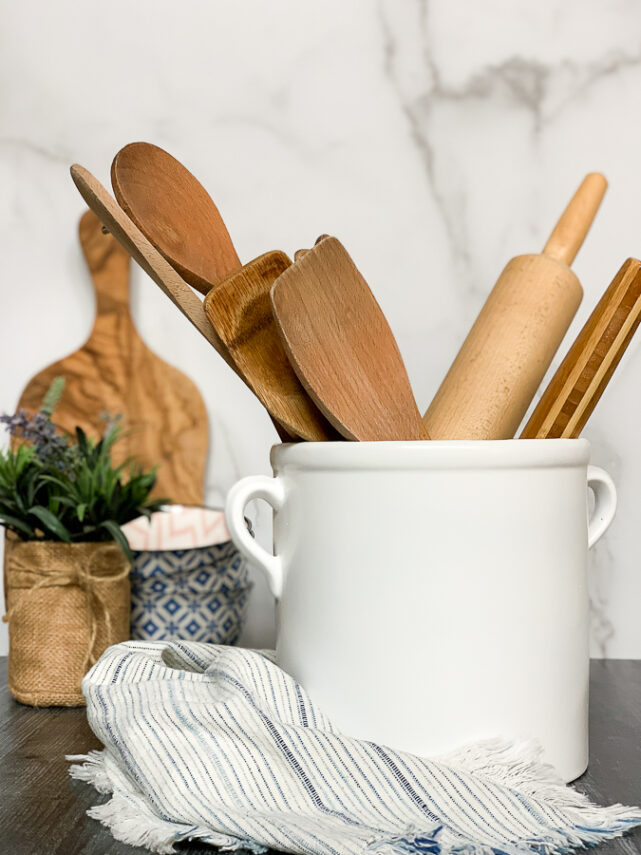 I am totally in love with it now. The color is perfect for our kitchen. I'll also be using it with flower arrangements.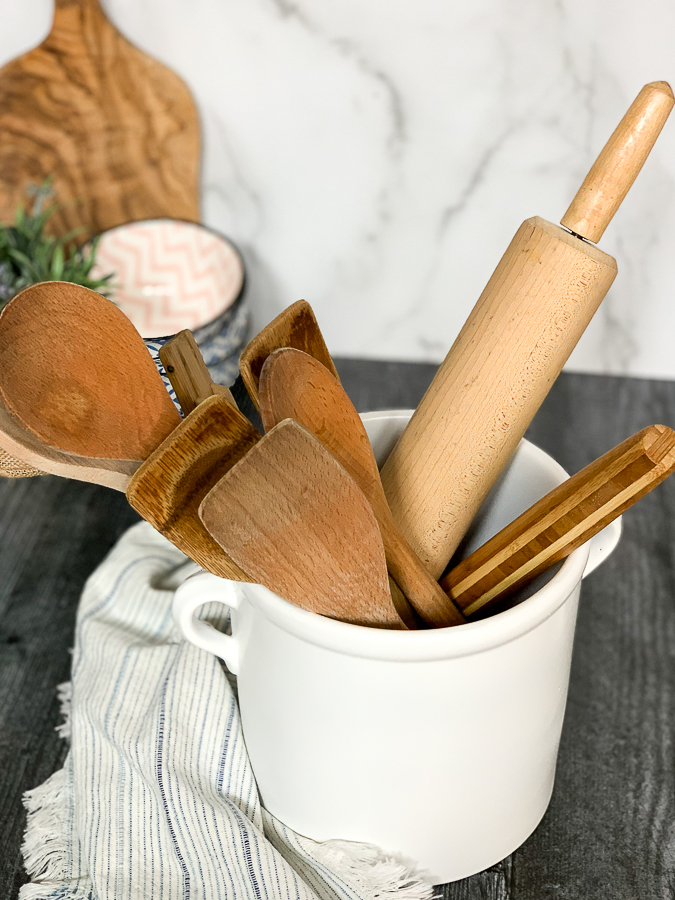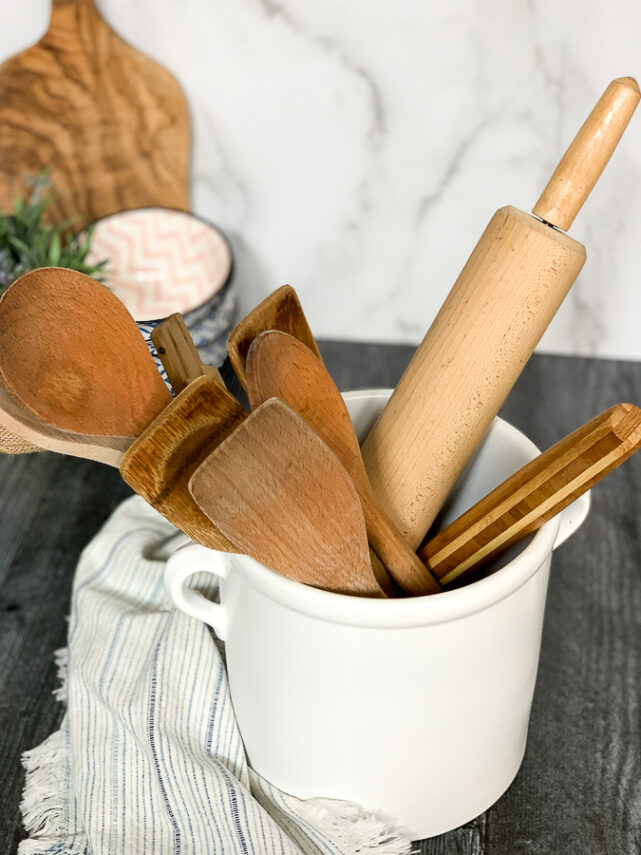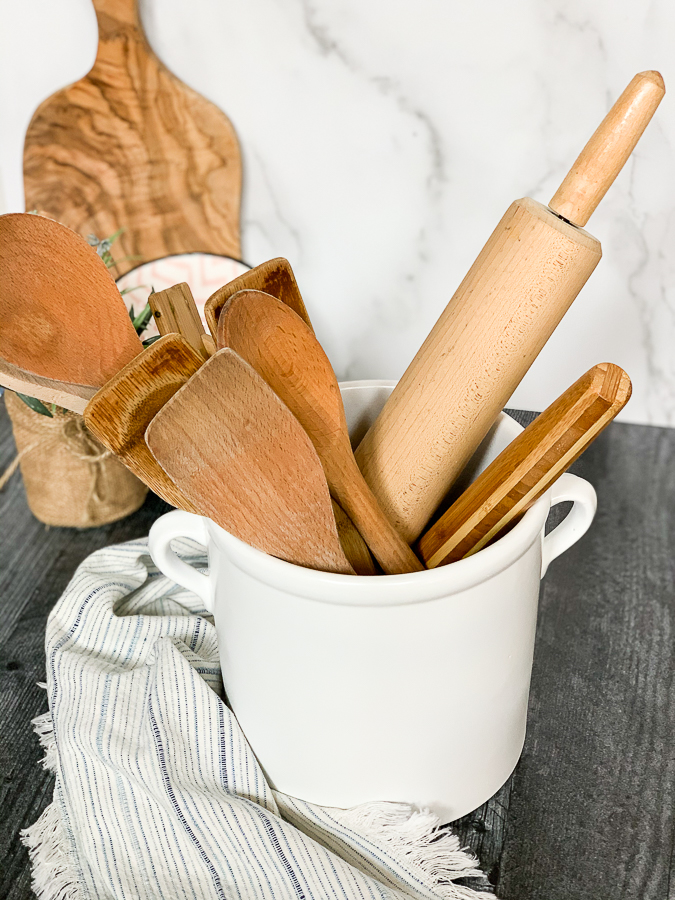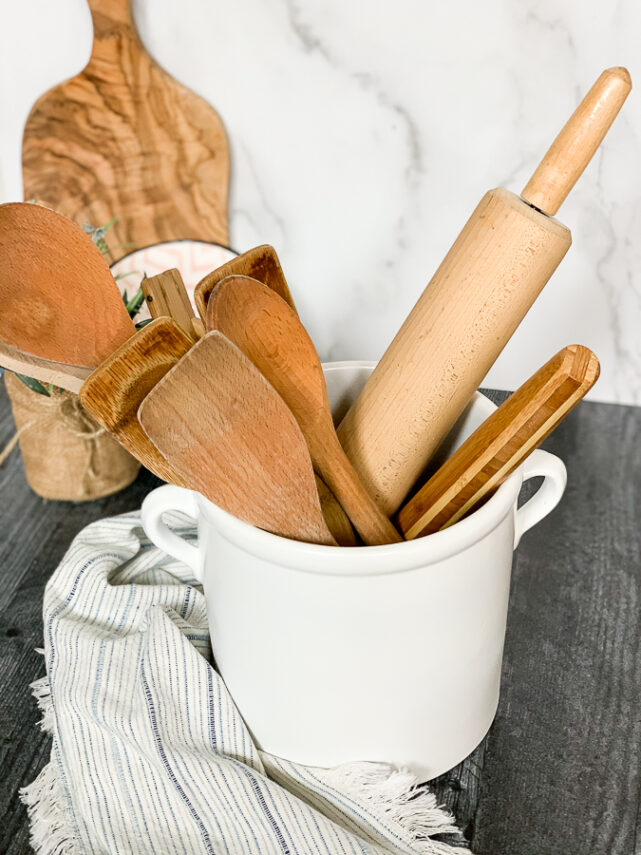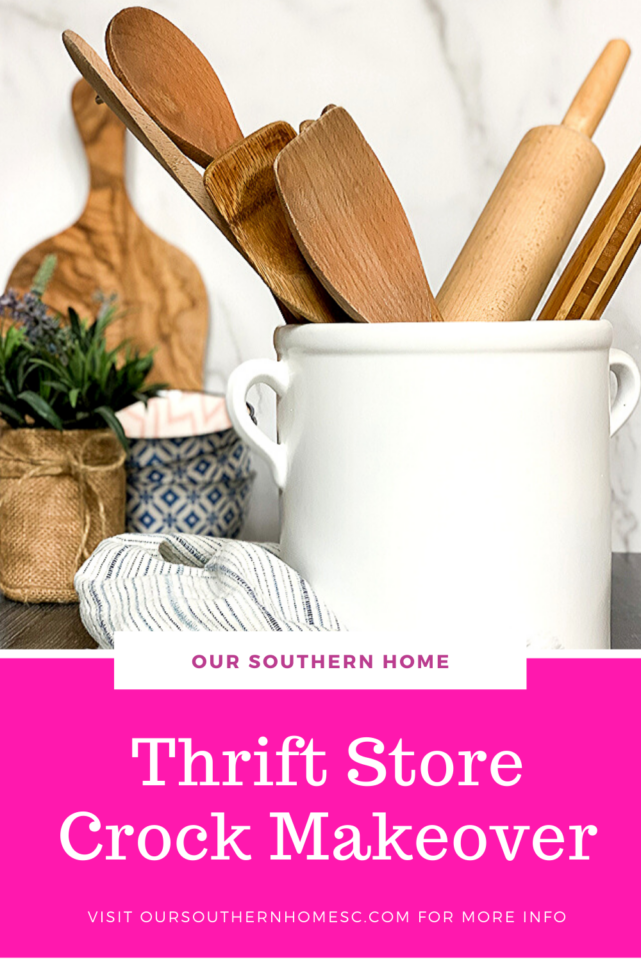 Check out the rest of the projects from the team!!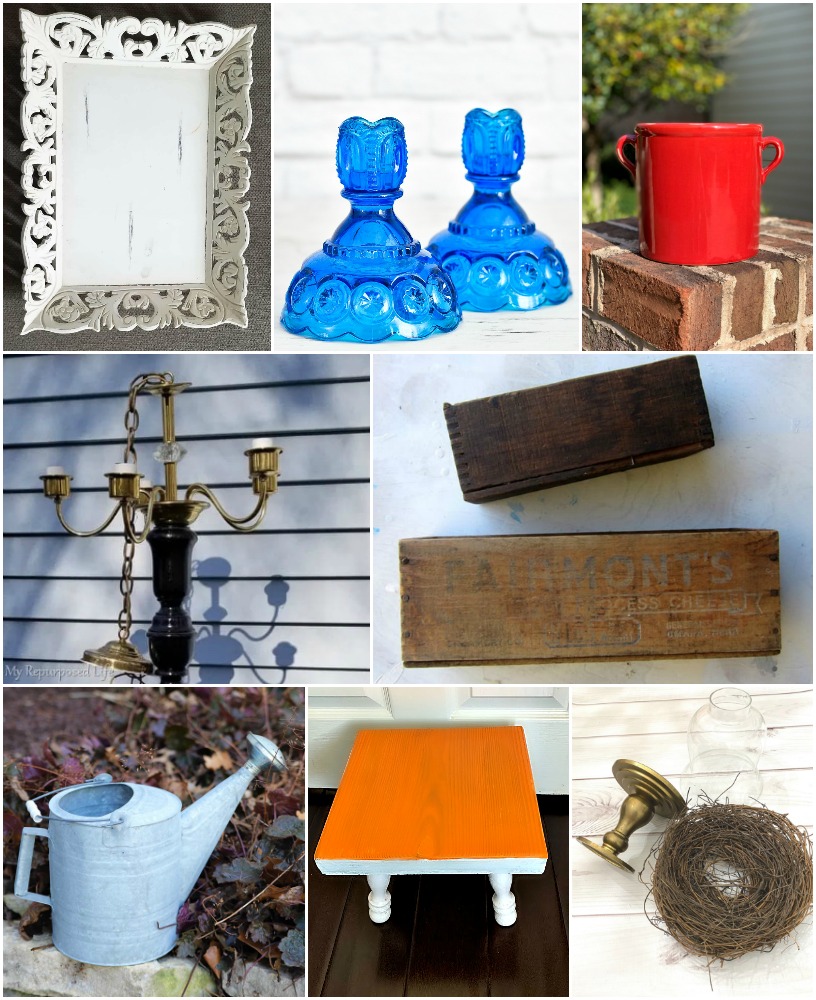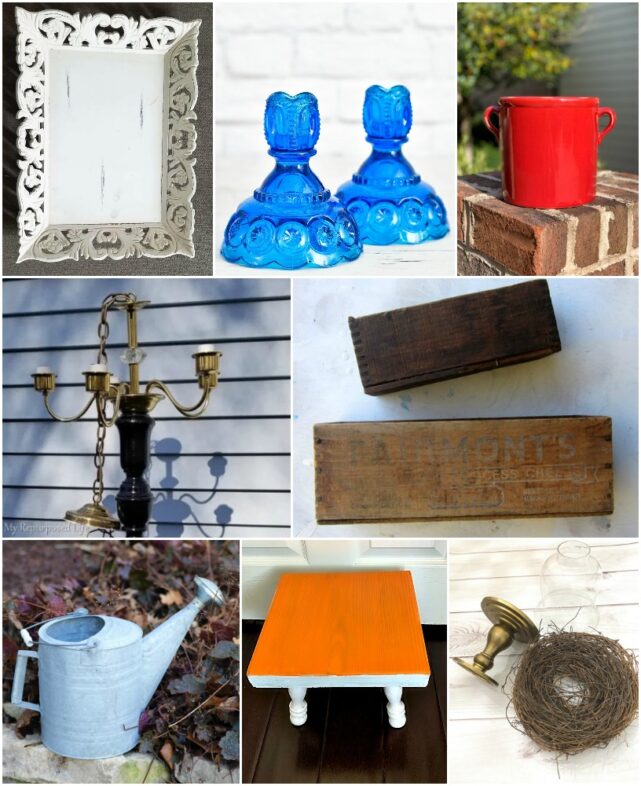 Tropical Tray
Topiary Trees in Vintage Candlesticks for Spring Decor
Stoneware Crock Makeover
Repurposed Chandelier Succulent Planter
Cheese Box Flower Display
Watering Can Spring Wreath
Gold Dipped Step Stool Makeover
Spring Decor Cloche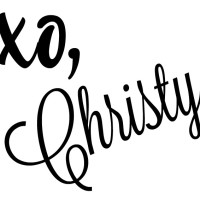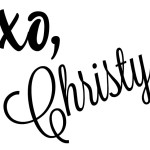 Other Spring Posts You May Like
Buffer