Decorating Cabinets and Hutches
Decorating Cabinets and Hutches is a great way to showcase collections and seasonal decor in a contained space.
Decorating Cabinets and Hutches
Welcome to our Lifestyle of Love hop! Every other month, I come together with a few of my blogging friends to bring you a creative way to decorate the homes that we love and bring us joy.
Cindy from County Road 407 organizes this fun group for us.
I love this month's theme. Cabinets, hutches, and armoires are favorites of mine. I'm going to share a sprinkling of them with you today as well as the interior of the antique armoire/cabinet that is in our dining room.
If you are visiting from Common Ground welcome! Debra has such a beautiful collected home with beautiful pieces.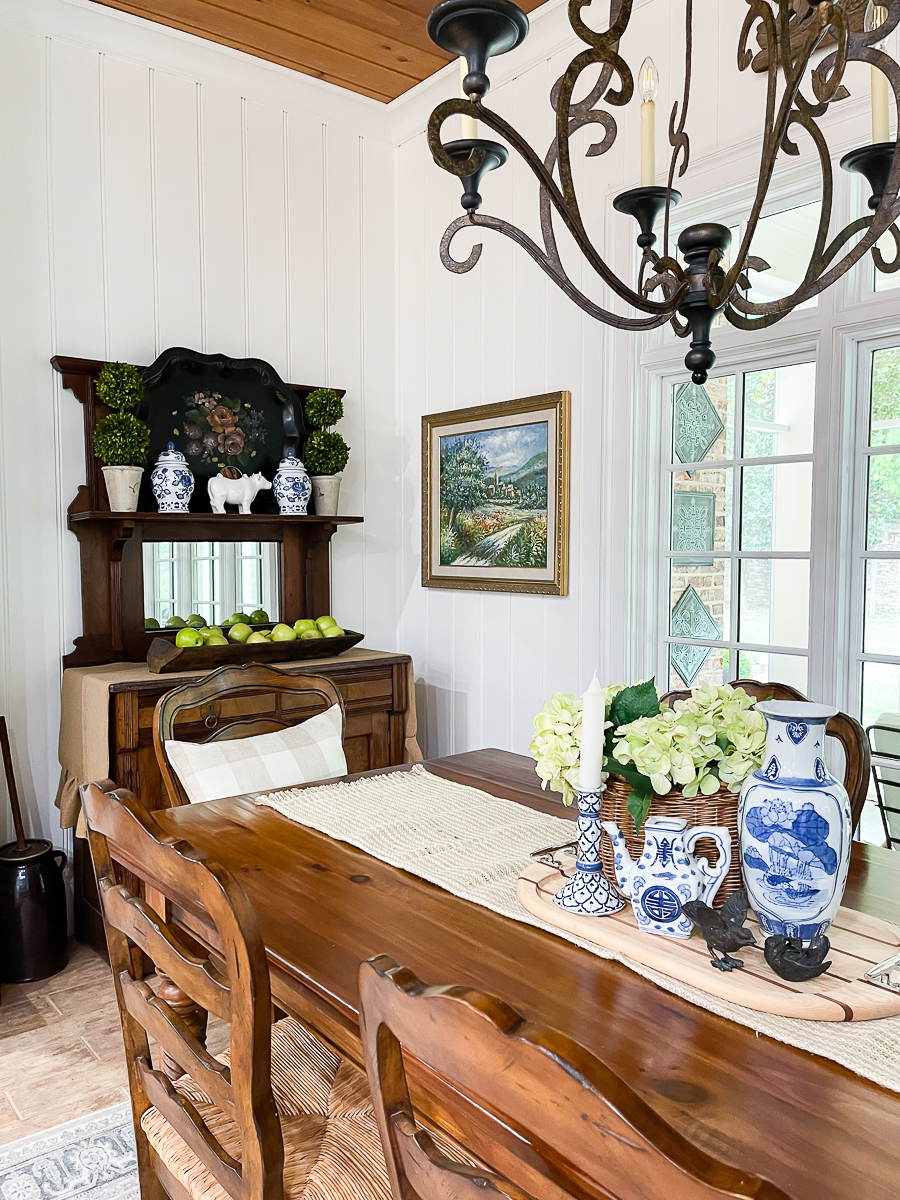 This hutch in our breakfast nook was a fabulous find from over 25 years ago. We were in Burlington, NC for a Tarheel game and a weekend getaway. This was before kids of course.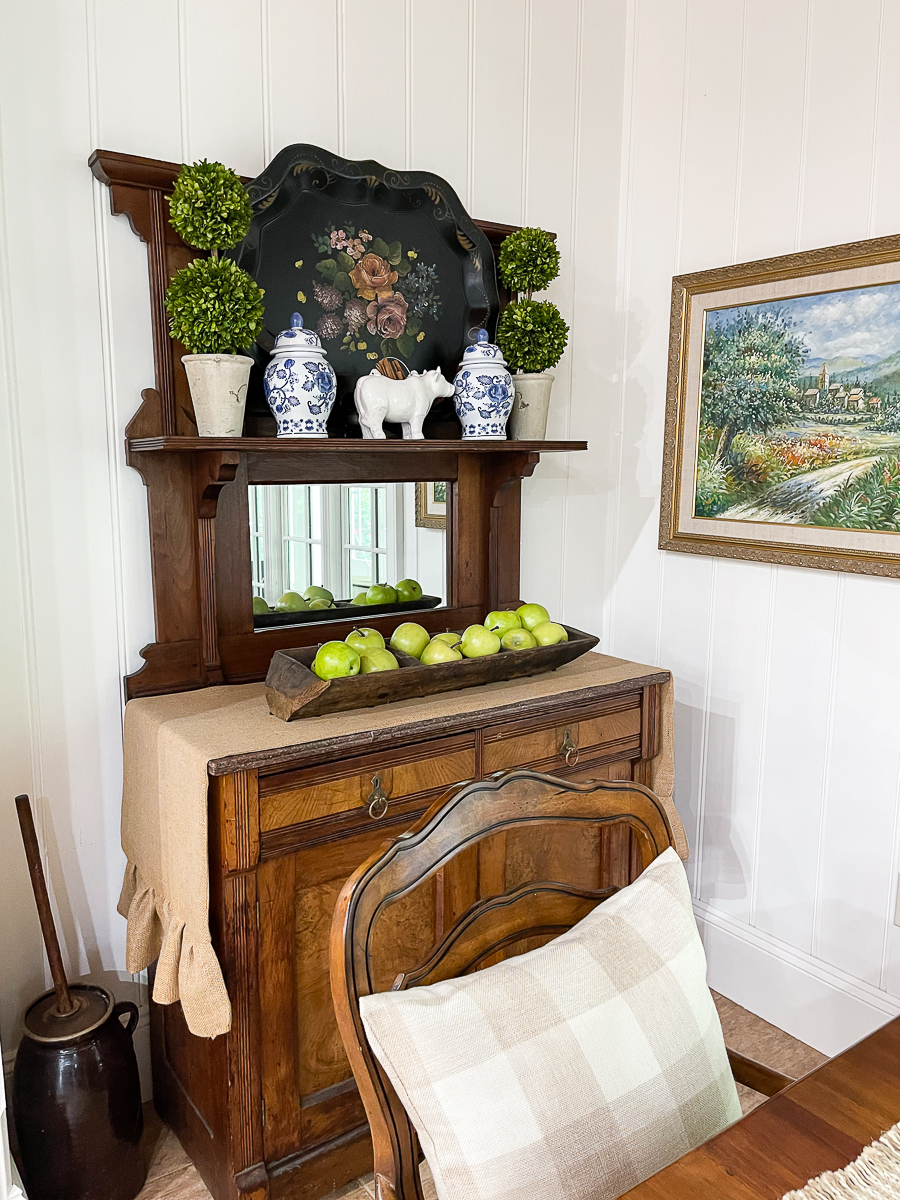 We love antiquing when away. We don't always buy, we just enjoy looking.
We were in need of something for the kitchen in our previous ranch-style house. Rest assured, this piece will never see a paintbrush. We love it just as it is.
It's a really great piece with the little shelf above the built-in mirror.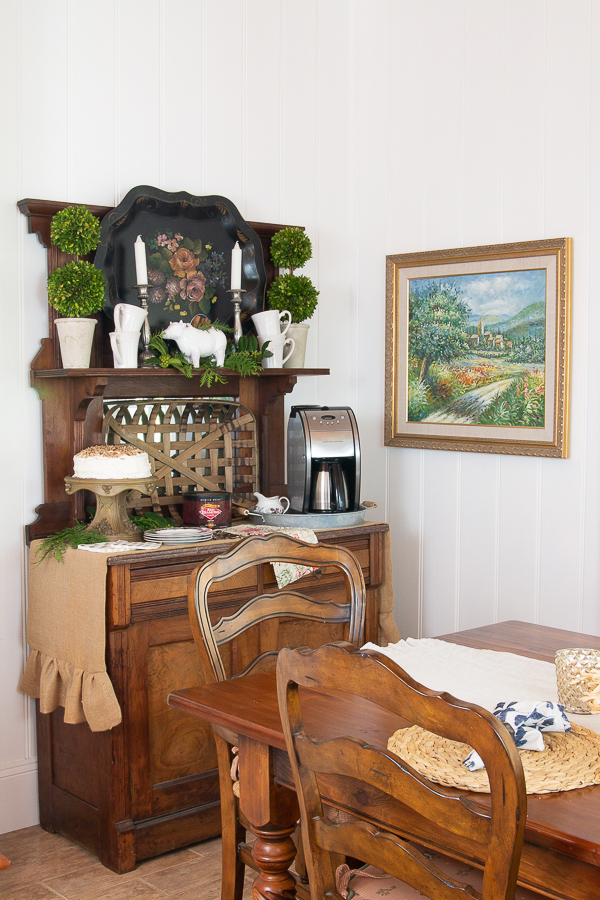 It's a great spot to decorate with collections or for the various holidays.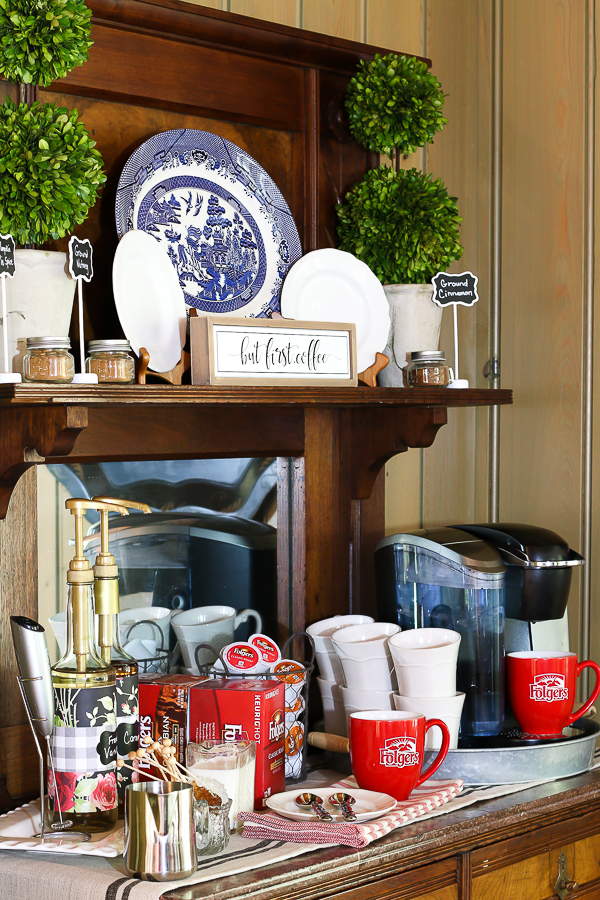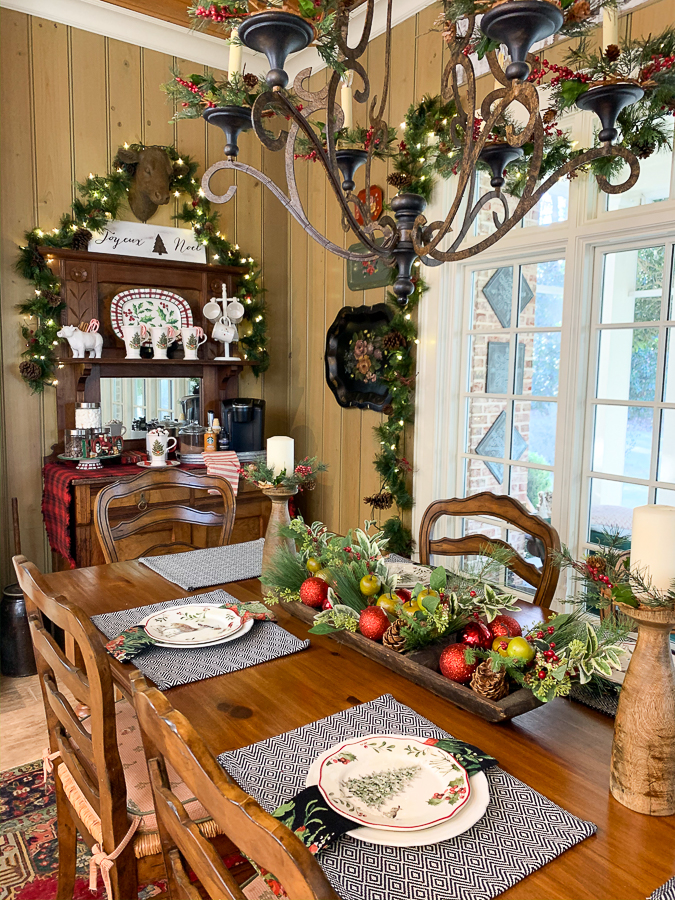 It makes the perfect coffee bar!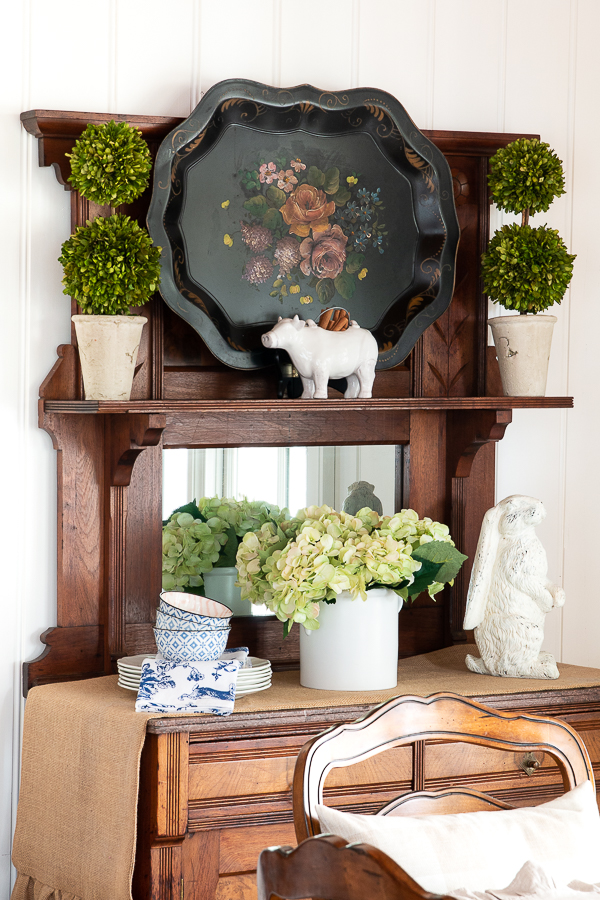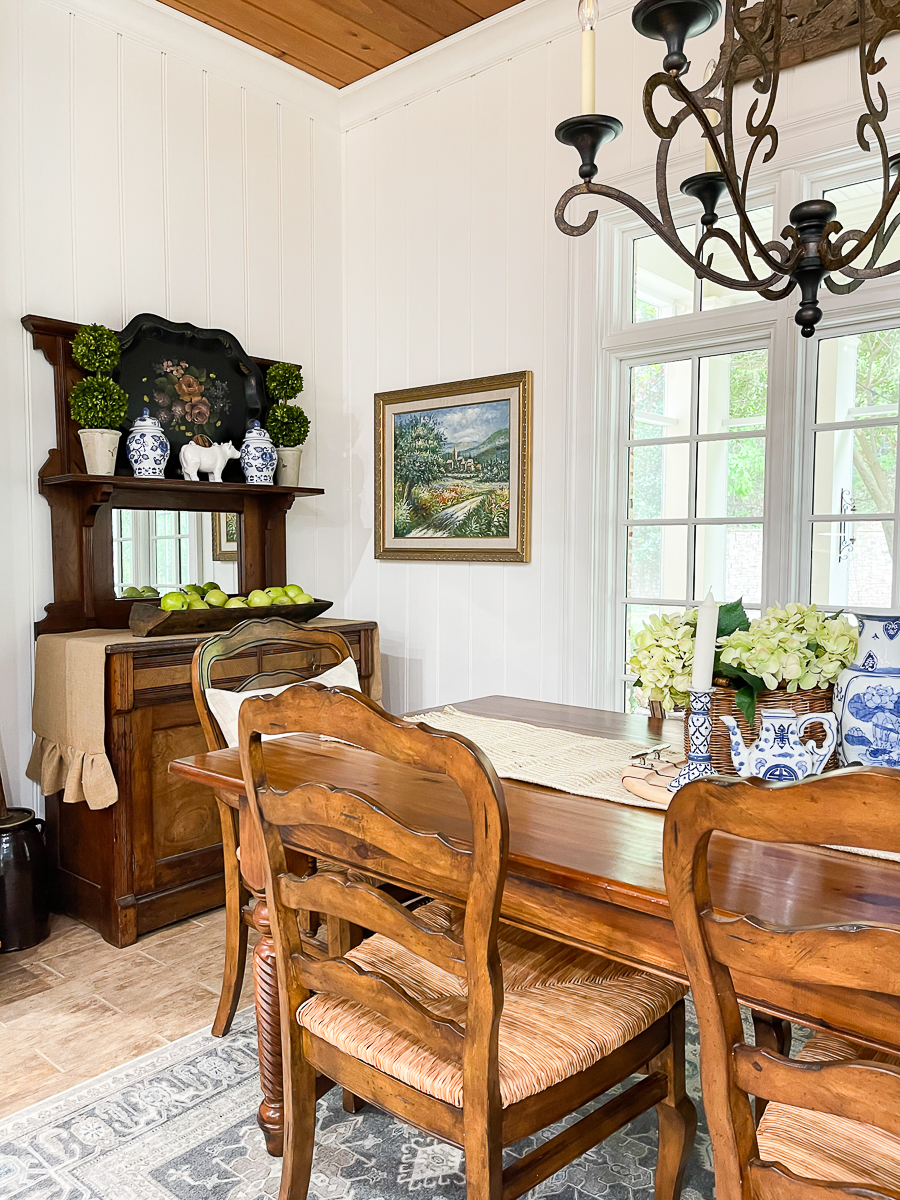 Here is what it looks like right now.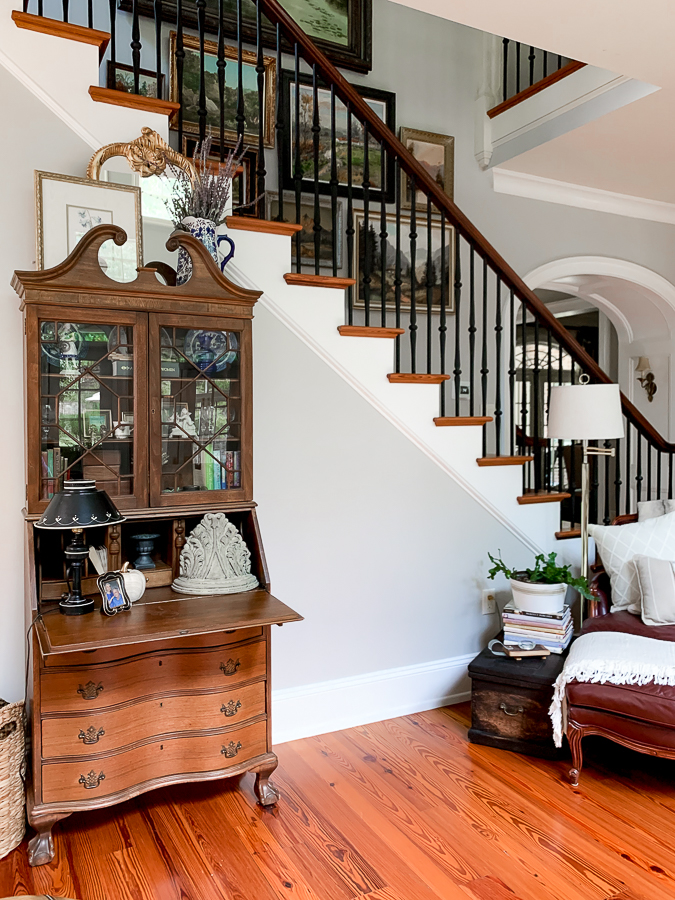 This secretary was a Craigslist find pre-Facebook Marketplace. It was greatly needed when we sold our old dining room suite to accommodate the armoire that I'll be showing you in a minute.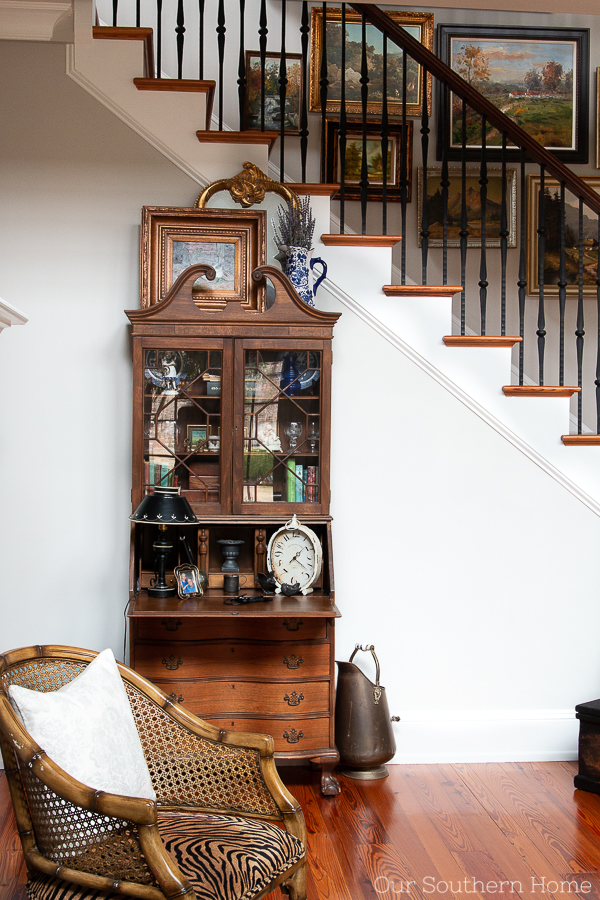 I was losing protective display, and this was a great find. I am able to put a few precious items behind the closed doors for protection, but yet they are still visible. I don't change the interior much at all, but love decorating the exterior for the seasons.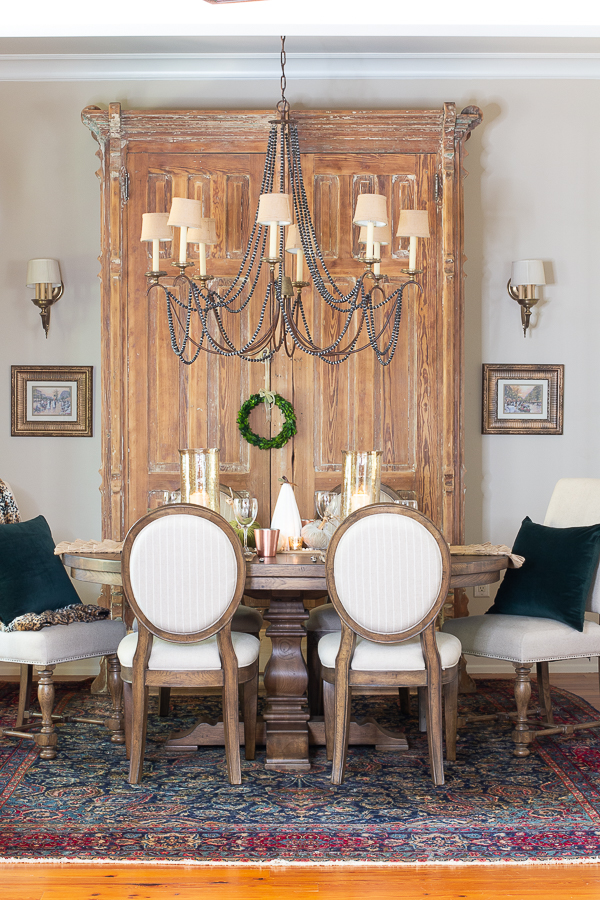 This antique armoire/cabinet is over 100 years old and is a family heirloom on my husband's side.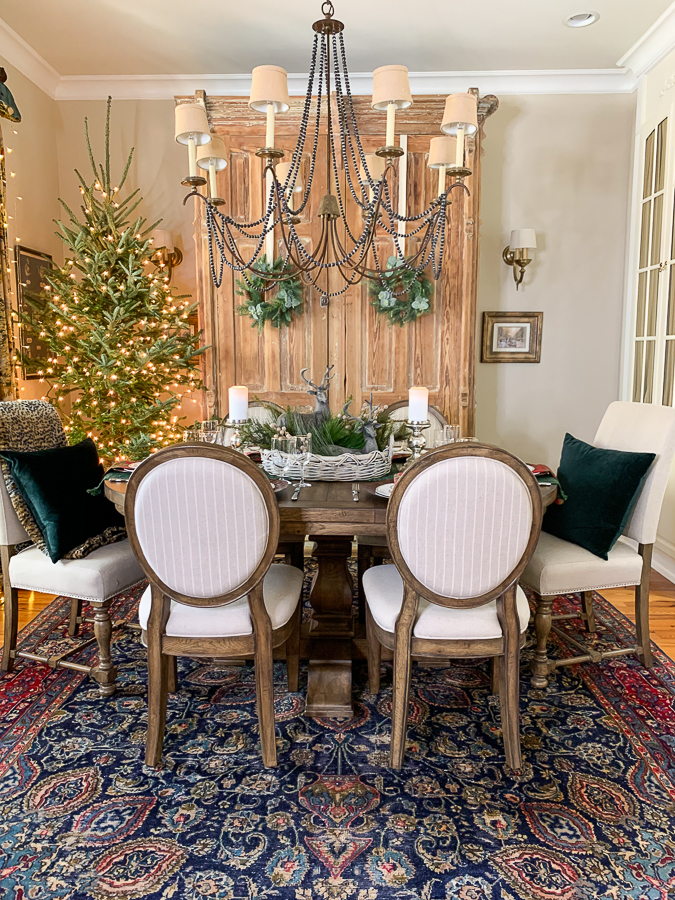 It is a whopping 9 feet tall and 6 feet wide.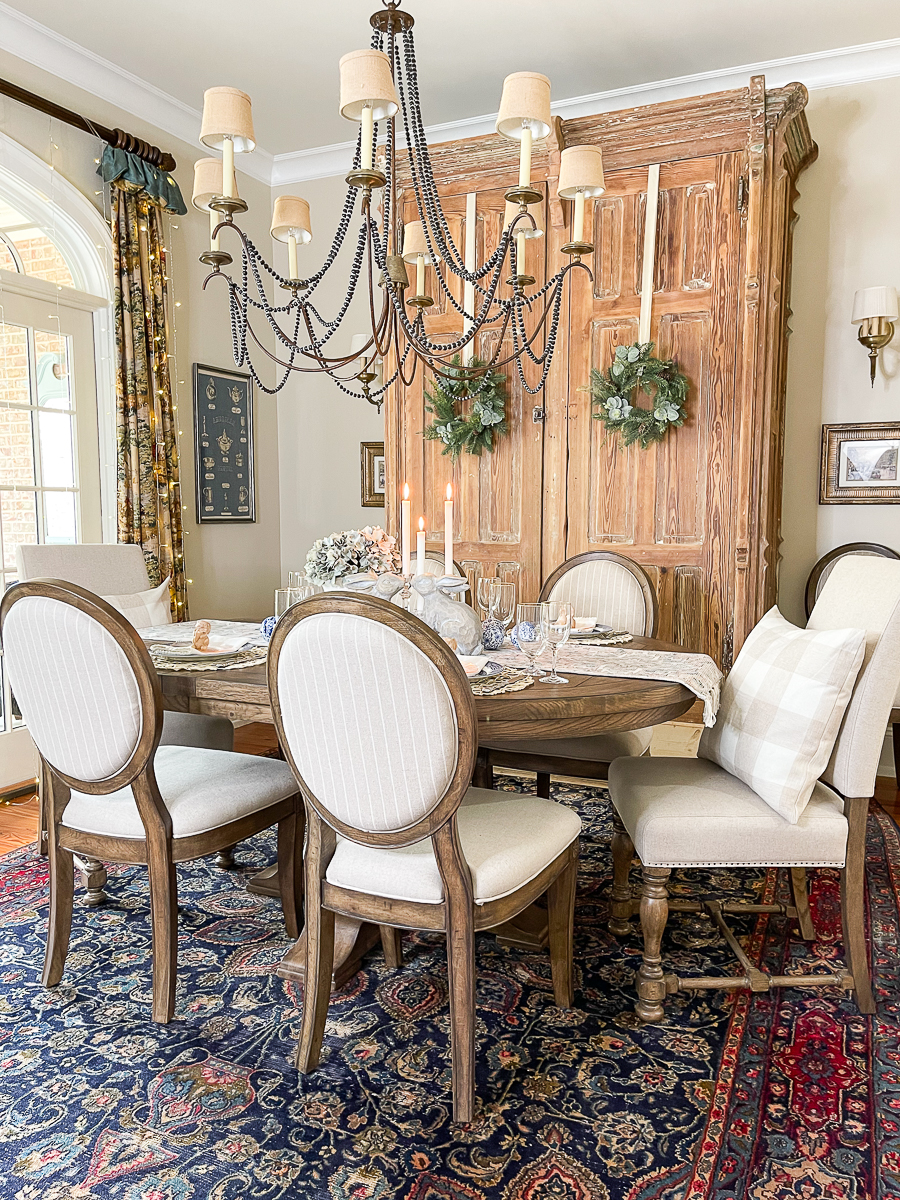 The restoration process of it was completed late summer.
I need to do a post on that. I lost a lot of the photos and videos of the process when my phone crashed. I was so sad. I lost a lot of family photos as well.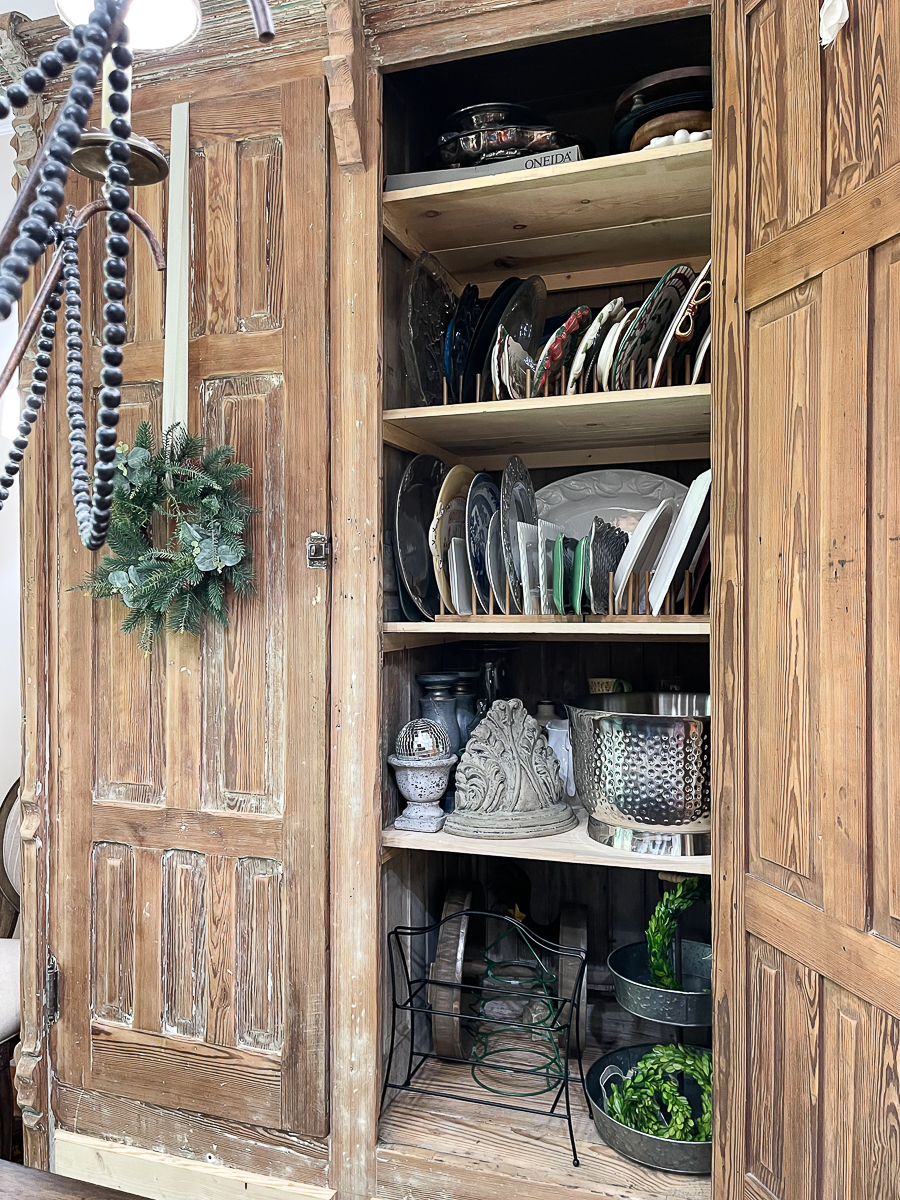 I had the craftsman that repaired the exterior outfit the interior with shelves. It preciously was used as a wardrobe with bars for hanging clothes.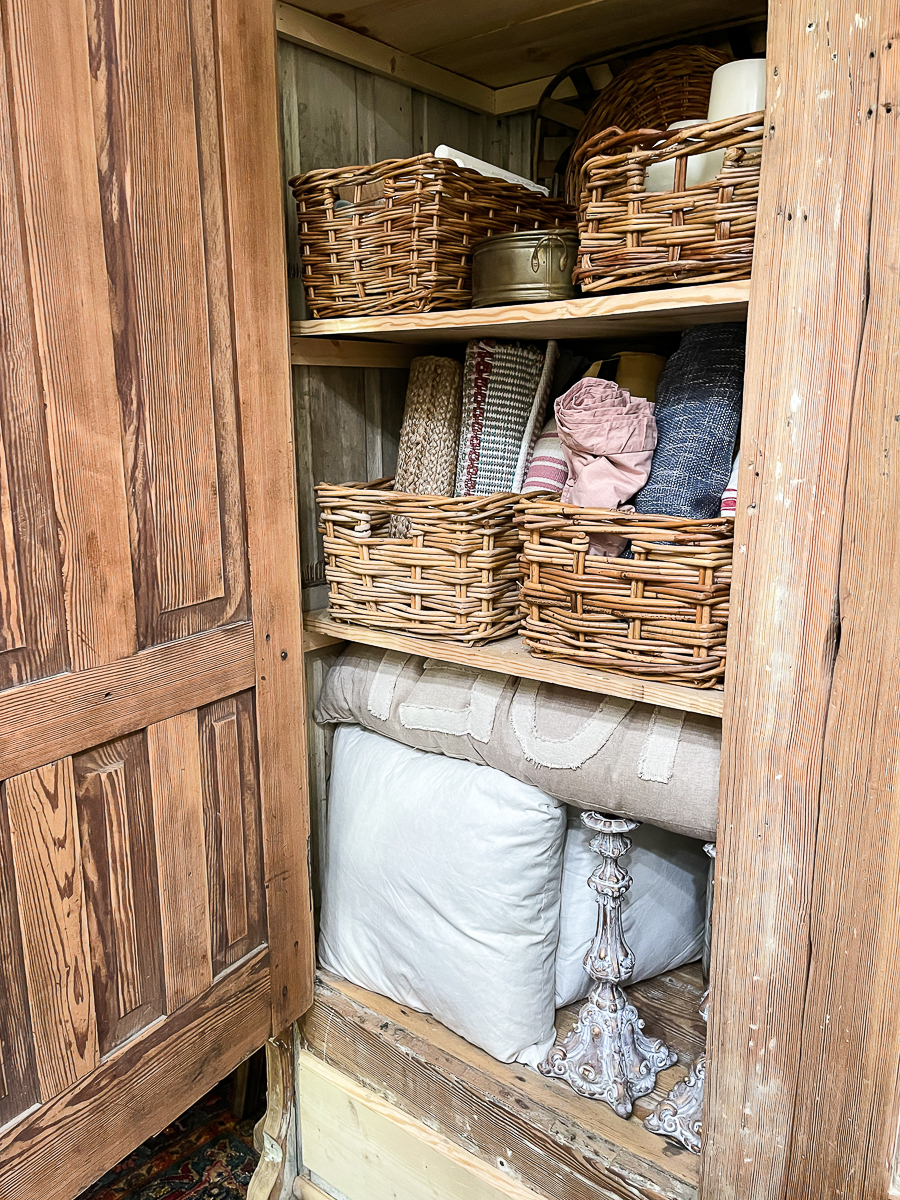 Now it is lined with fixed pine shelving.
It's my home decorating closet! It's still a work in progress, but here is a current look as to how I am utilizing the space. We still have some finishing work to complete.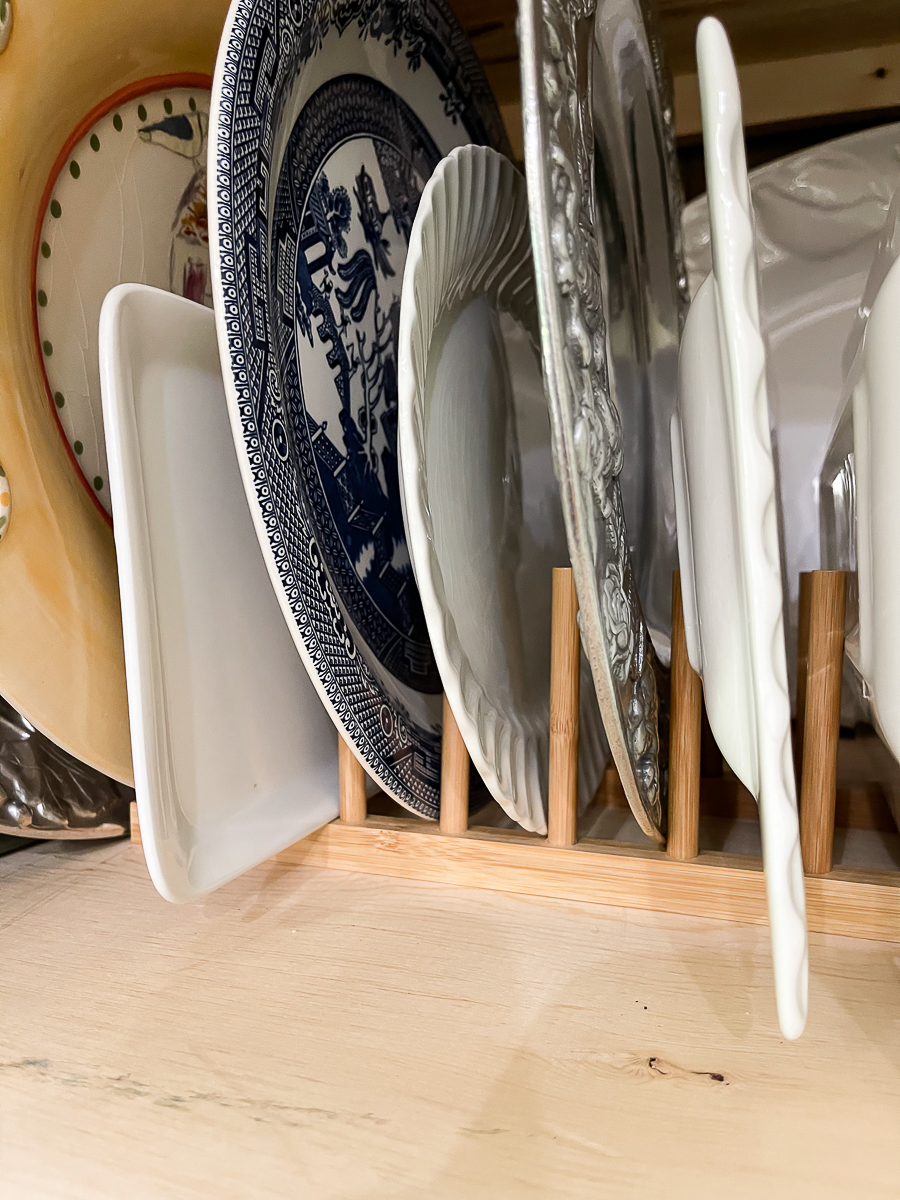 These little racks for plates and platters have kept things pretty organized. I actually wanted these larger plater racks, but at the time were sold out. The smaller plate racks have worked well though.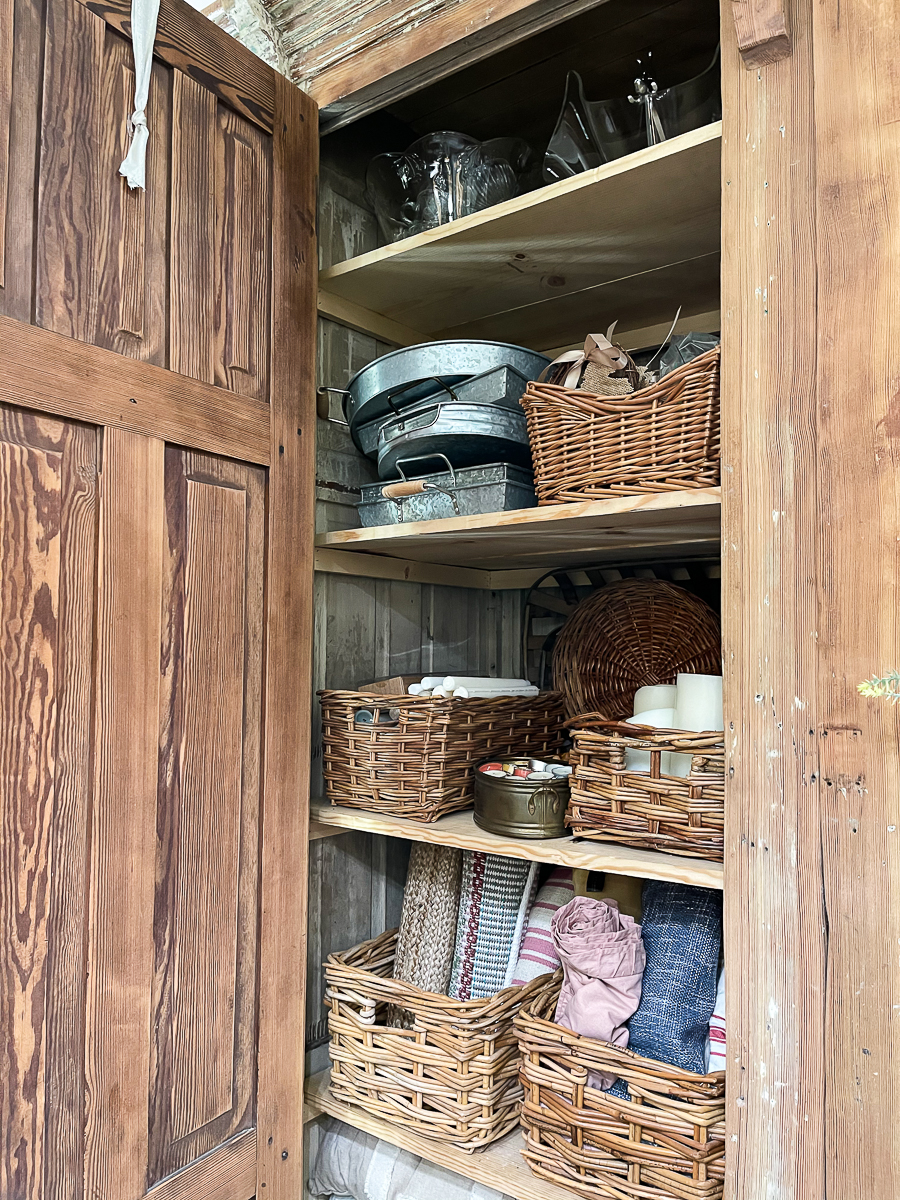 The armoire itself really isn't decorated on the exterior, but if you notice on the backside, I hung two Command Hooks upside down to attach wreaths suspended from a ribbon.
I put these wreaths up late fall and they've remained here since. I just love the natural feel. I may need to tuck in some summer flowers soon.
Up next on the tour is my dear friend, Paula! Her blog Sweet Pea is such a treat with all of her family collectibles. I can't wait to see what she has for us!
Be sure to check out other ways that you can decorate hutches and cabinets from my blogging friends.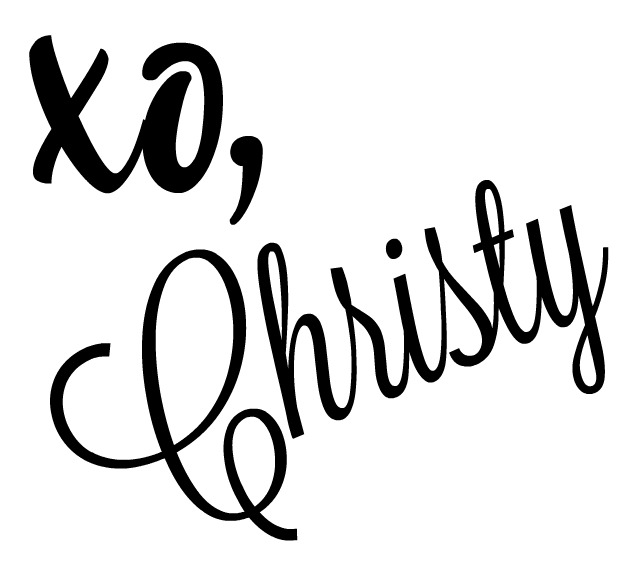 Summer Ideas for the Home
Buffer