Christmas Home Tour – Part 2
Part 2 of my Christmas Home Tour featuring the family room and kitchen. Simple touches create a homey traditional holiday.
Latest from OSH
Christmas Home Tour – Part 2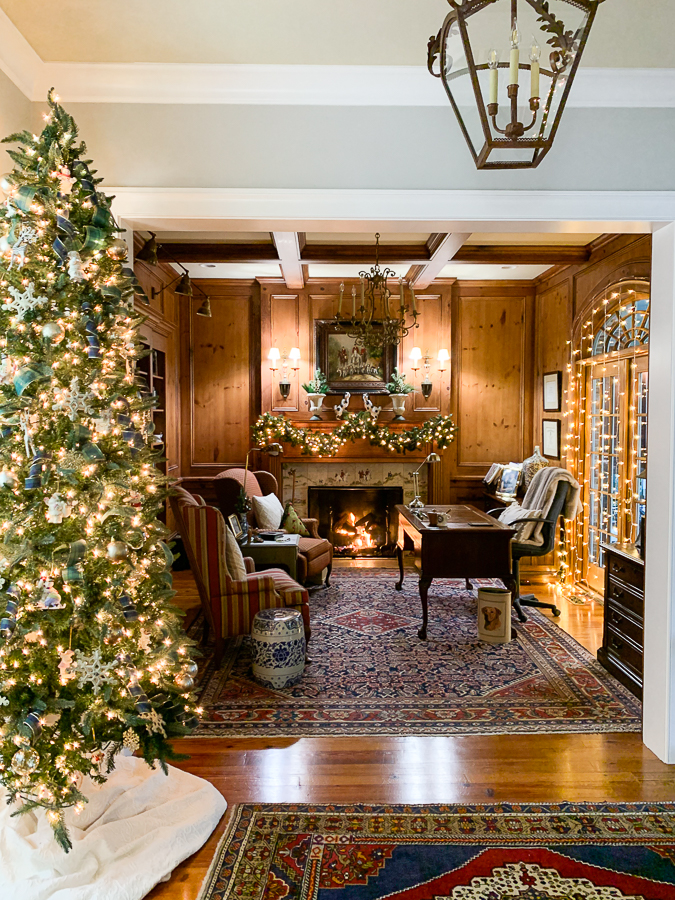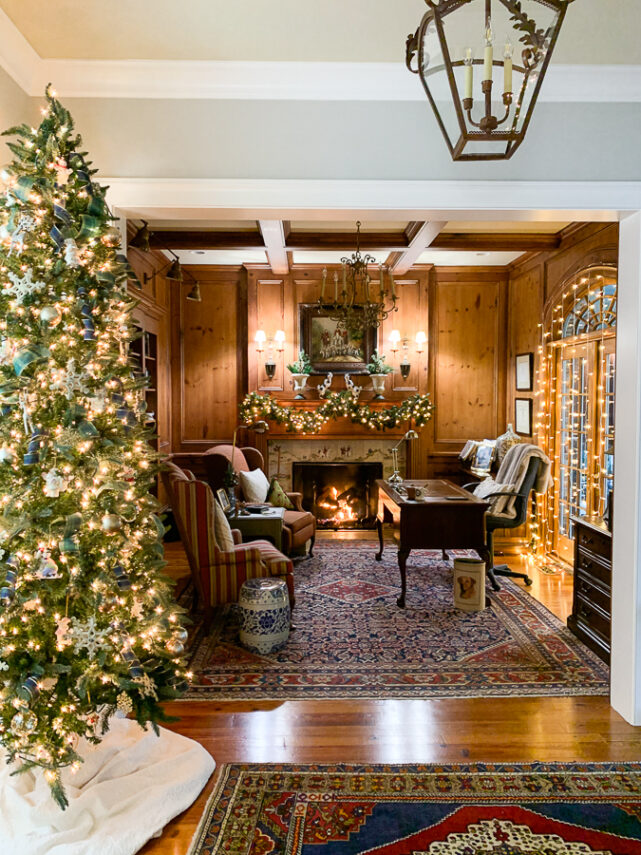 You'll see my husband's wood panelled study with English charm and our dining room with casual elegance.
You can see part 1 here.
Creating a festive look for the holidays for our home has always been a joy to me. The lights, colors, sounds, and scents of the season are so special.
This year's real tree in the family room is quite the beast.
The tree farm that we go to in NC is sadly going out of business. As a result, the trees were not formally shaped as usual. The owner of the farm has had major health issues, and they've decided to close the family tree business. All of the trees were $20. Let's just say that we went a bit too big this year.
One thing that you can do when cutting a fresh tree is to look for a tree that is way larger than you need. You look up high to the top of a tree to find one that you love. Then they cut the top part out of the tree.
It didn't look so big that high up. LOL!
When we got it in the house and opened it up, it was hilarious.
It was sooooooo wide!
I ended up having to really prune it the next morning so that we could even get through the French doors to the back porch. The entrance is a must. We use it multiple times per day to let Bentley and Jack into the backyard.
Once decorated, we loved the tree. We love its natural woodland look.
You can see this recent Facebook LIVE that shows the tree as well as the kitchen.
Here the photos from this year's part 2!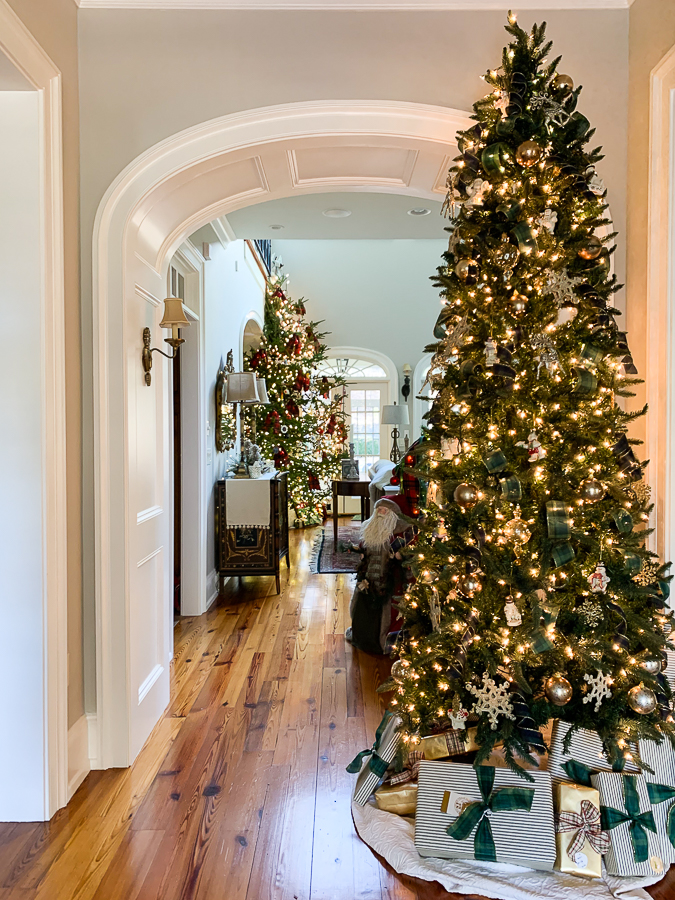 This tree in the foyer has always been a favorite of mine. It holds my collection of Lenox ornaments. This year I went with a blue and green look for it. It was simple to do this with ribbon.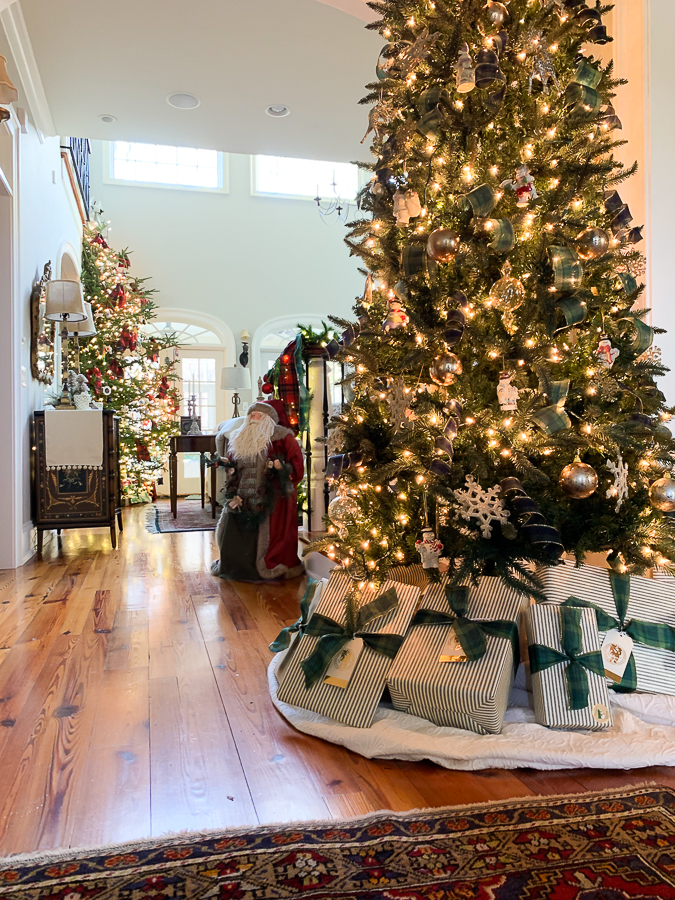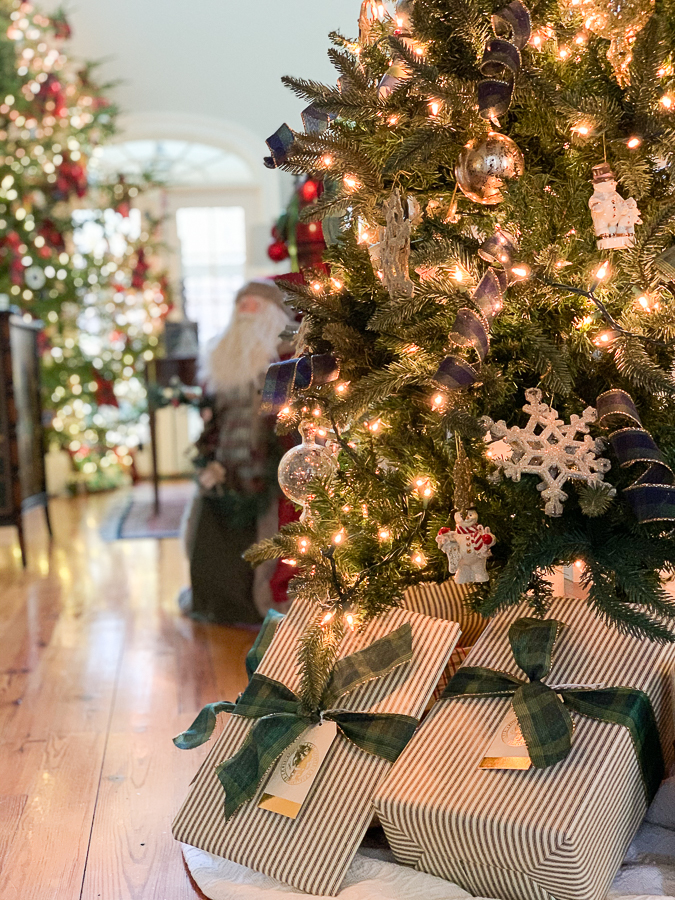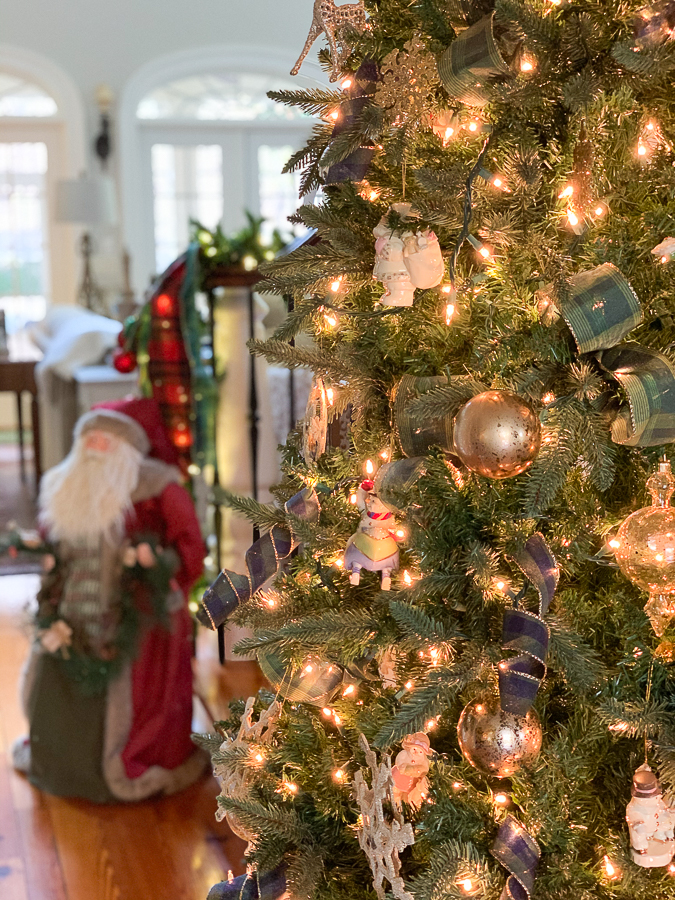 Get the ribbon corkscrew look by wrapping strands of ribbon around your finger and pulling downward. Just tuck in here and there.
Here are a couple of videos on Facebook on creating looks with ribbon HERE and HERE.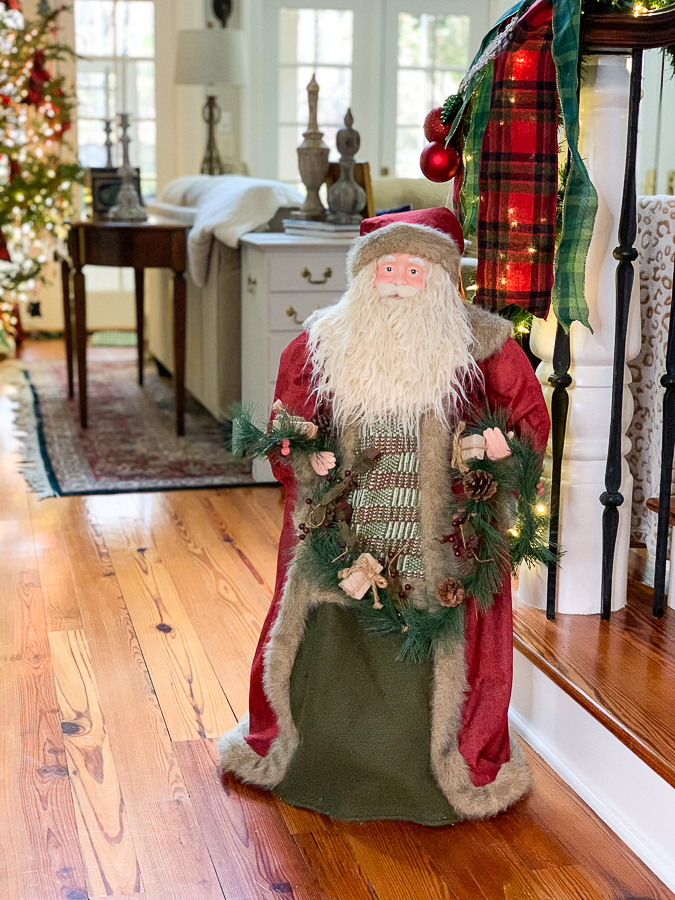 Santa welcomes you to our home!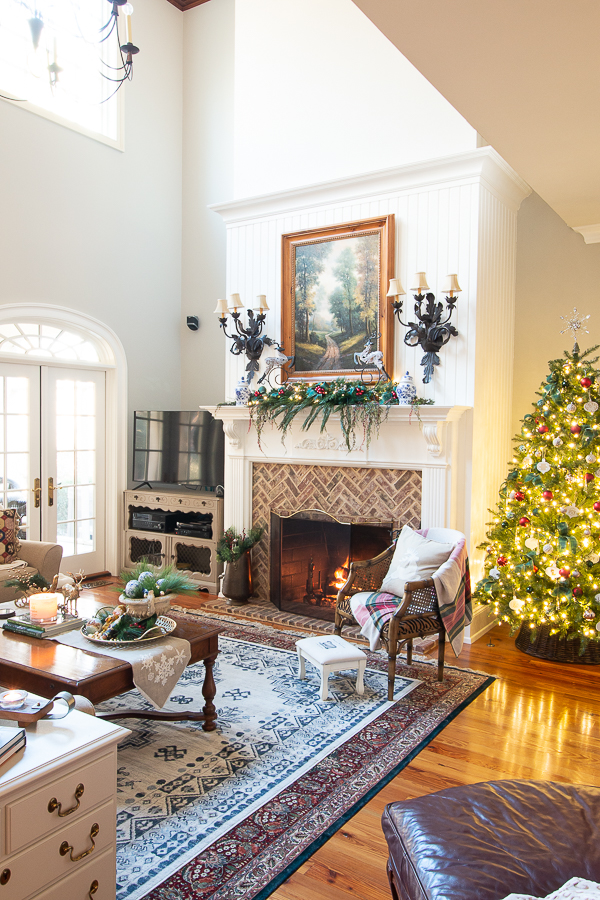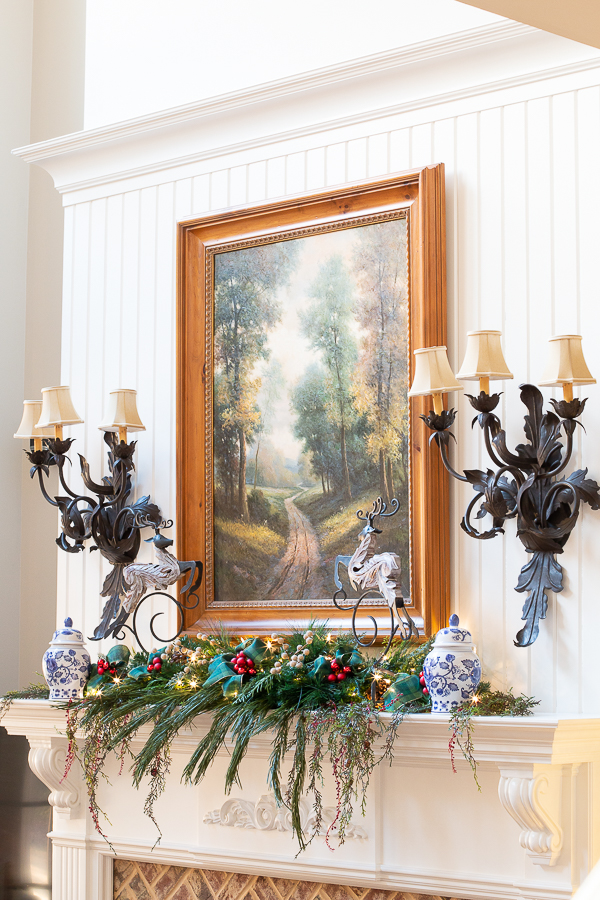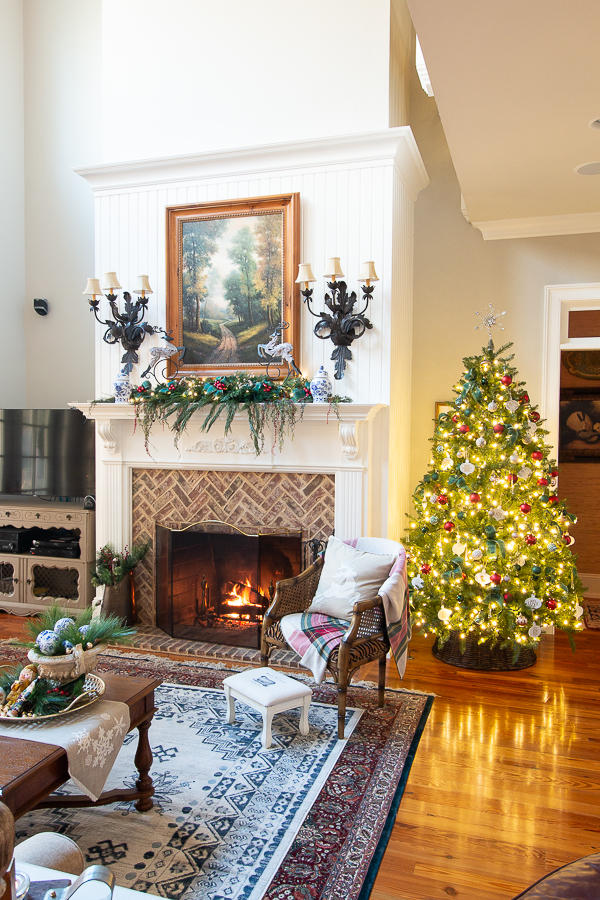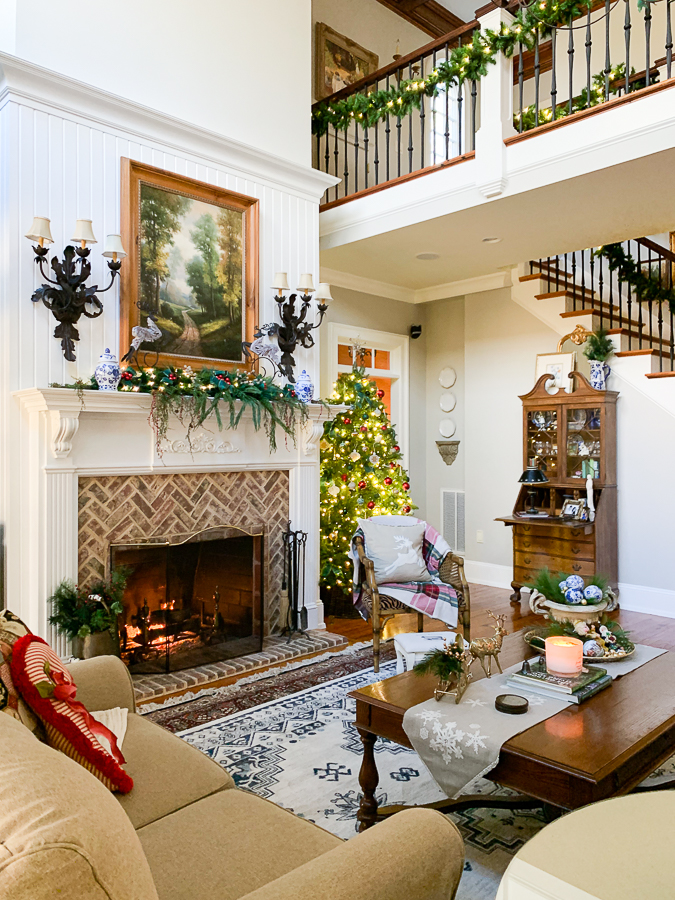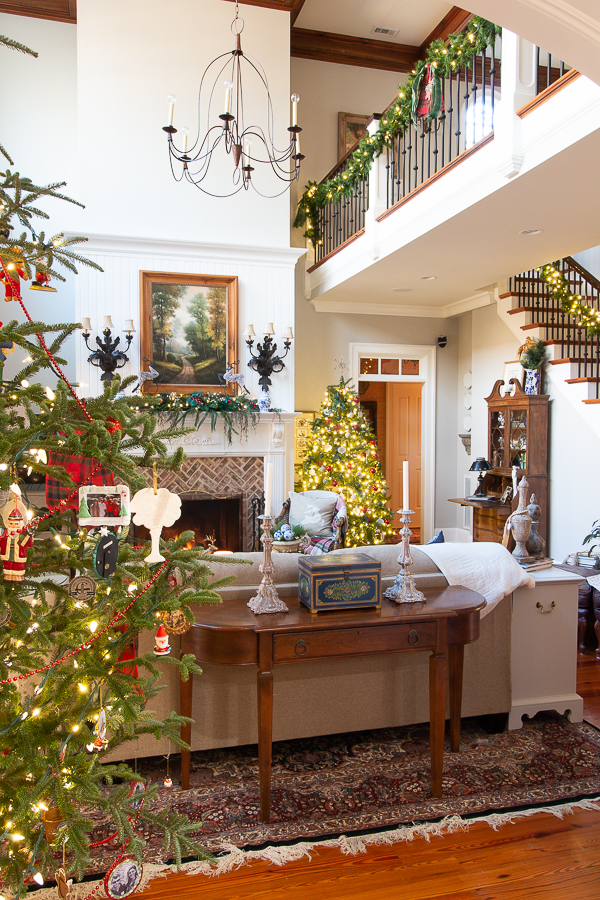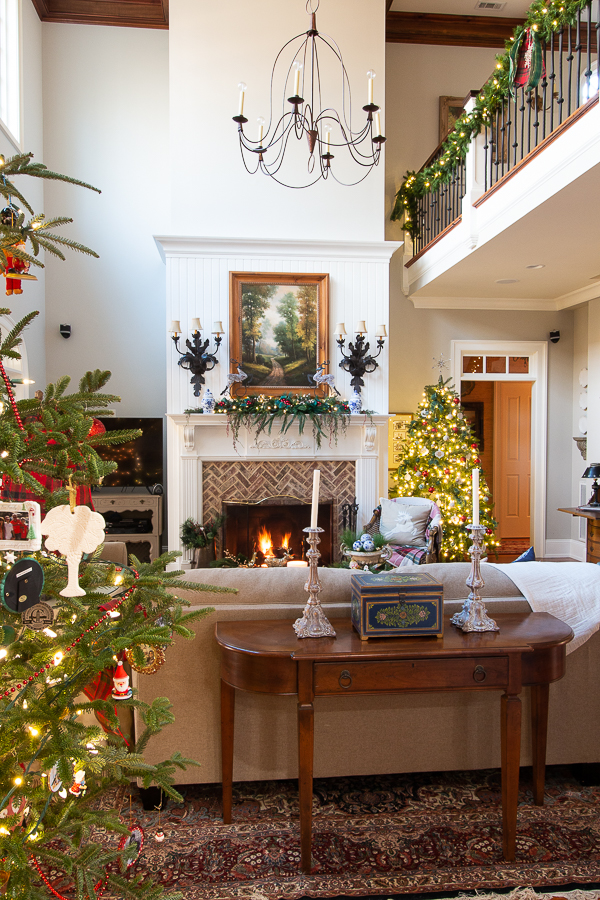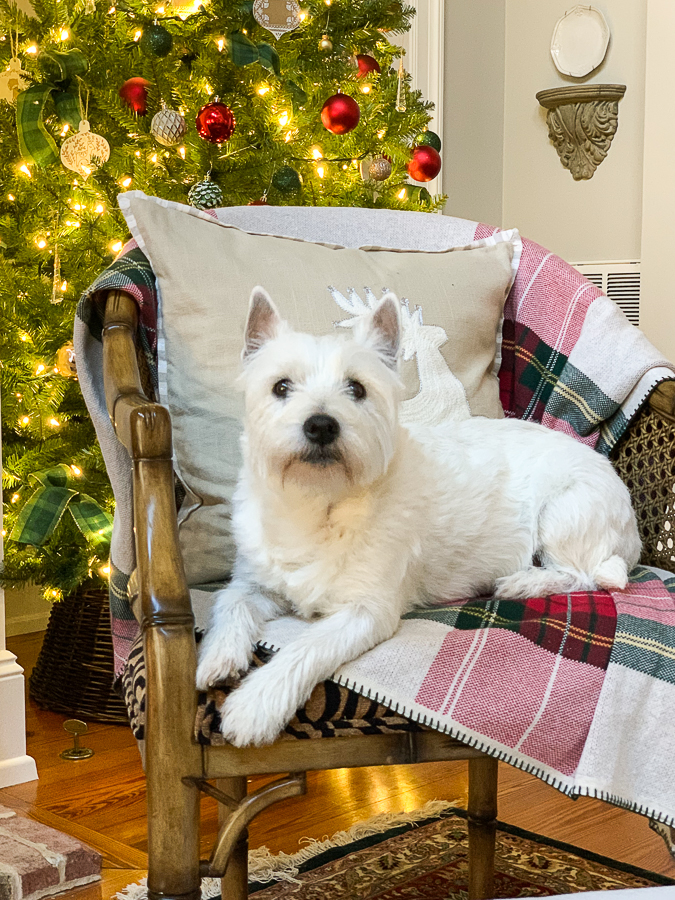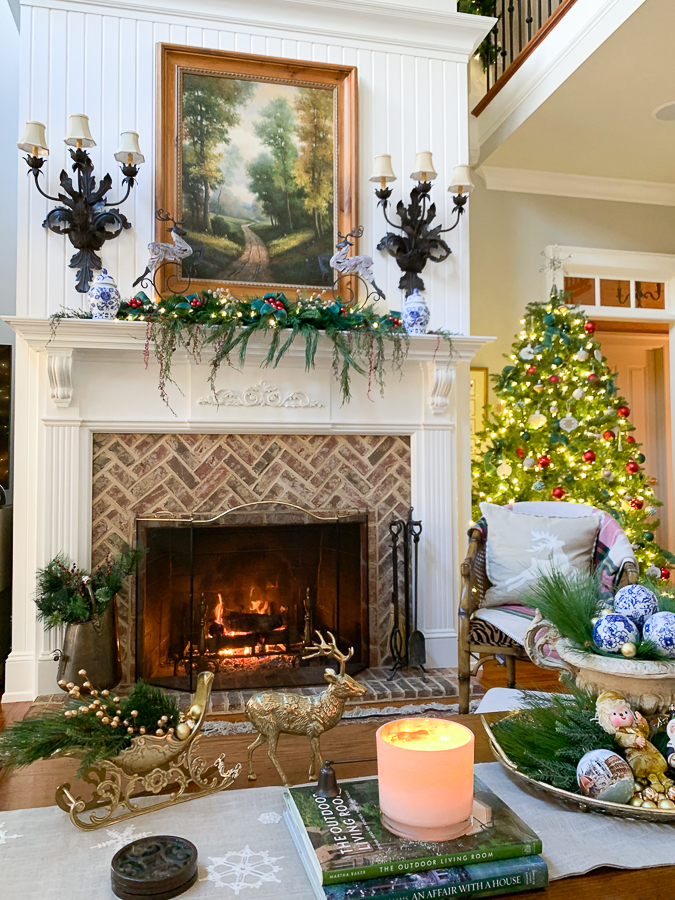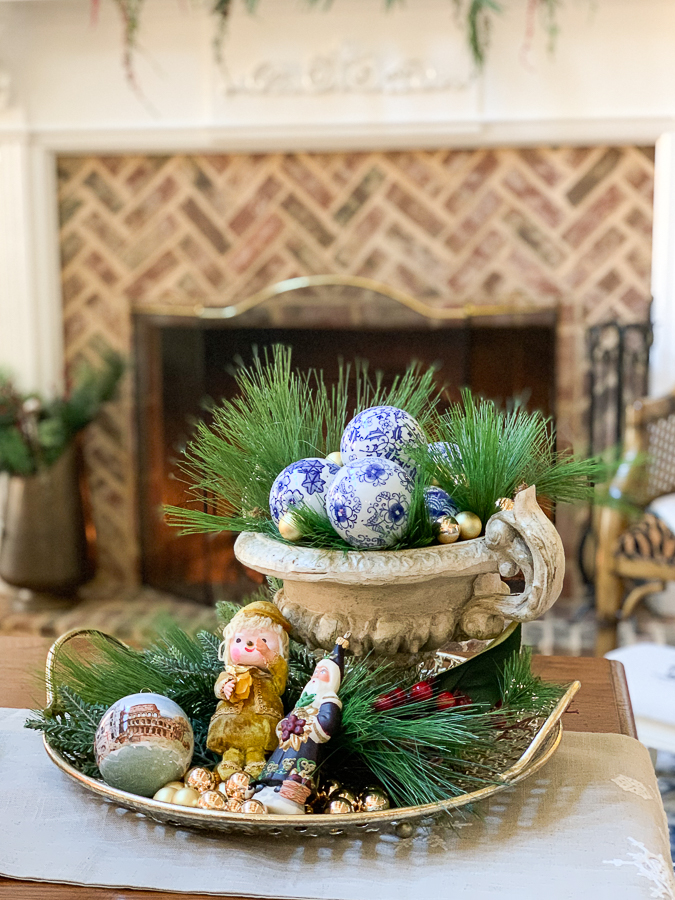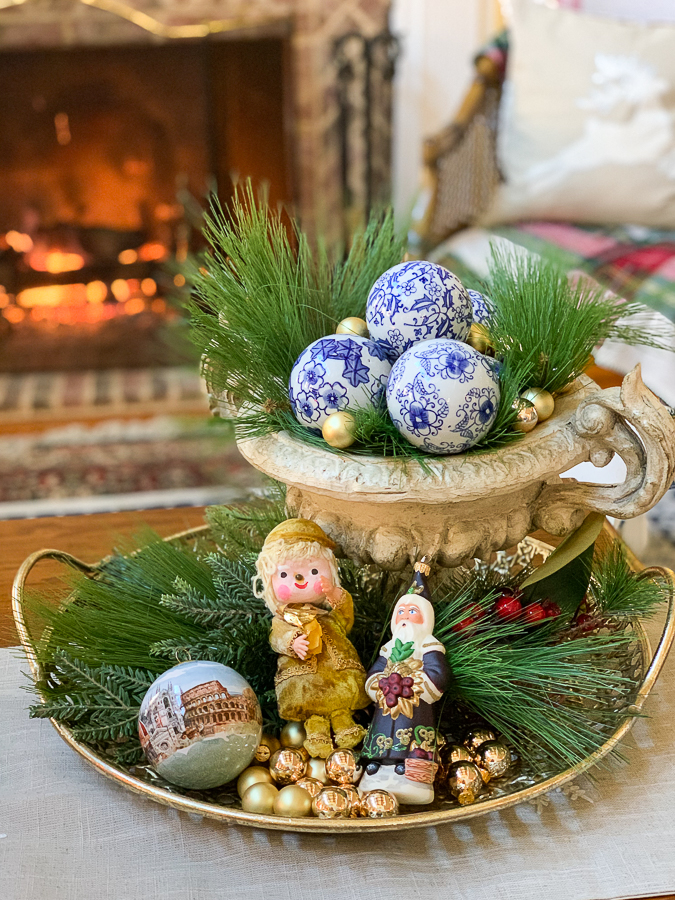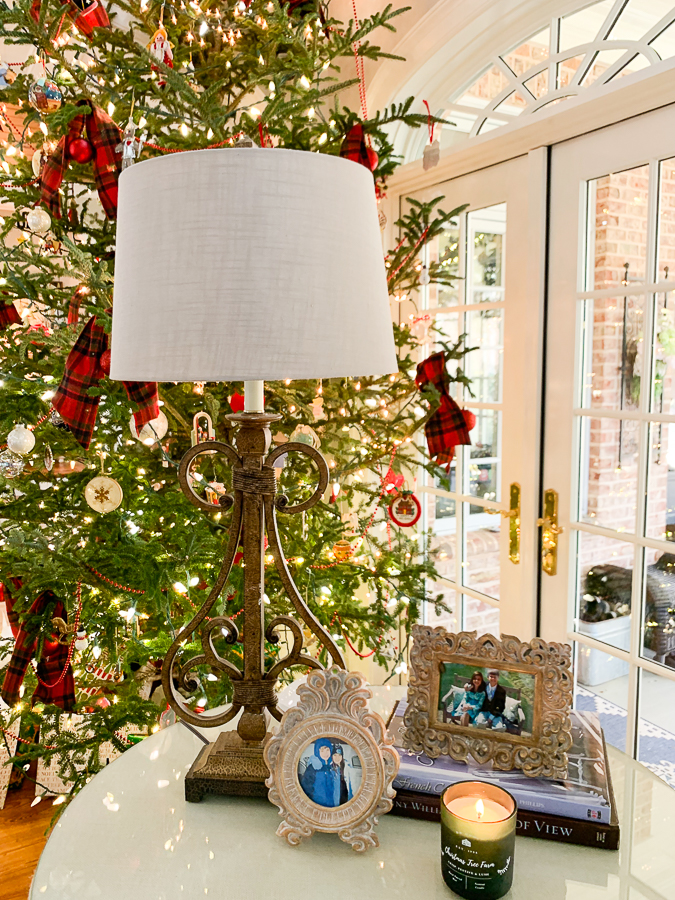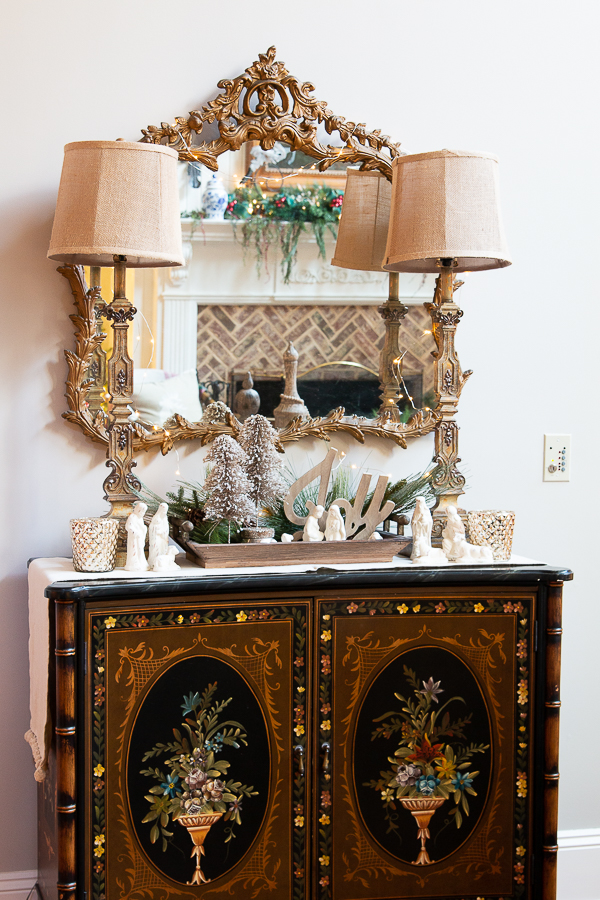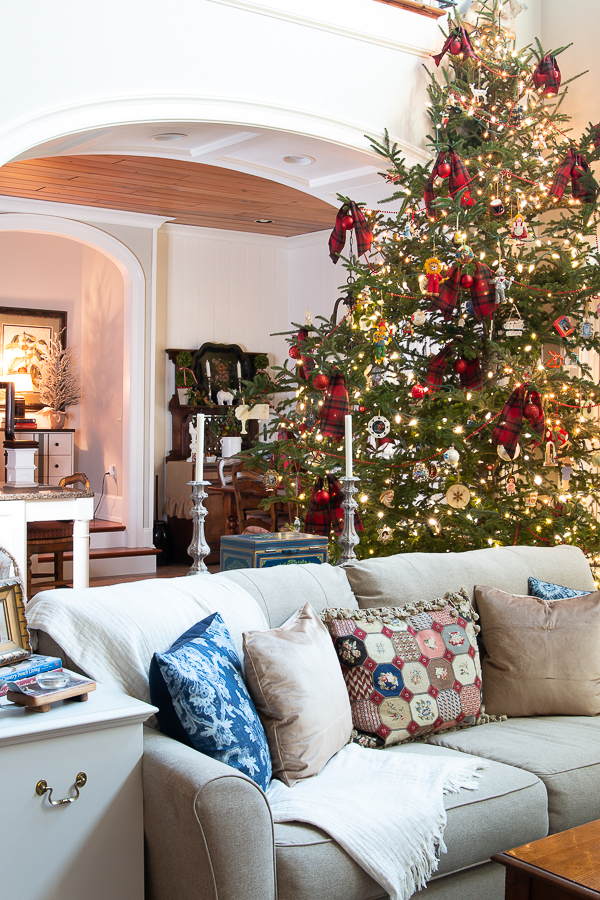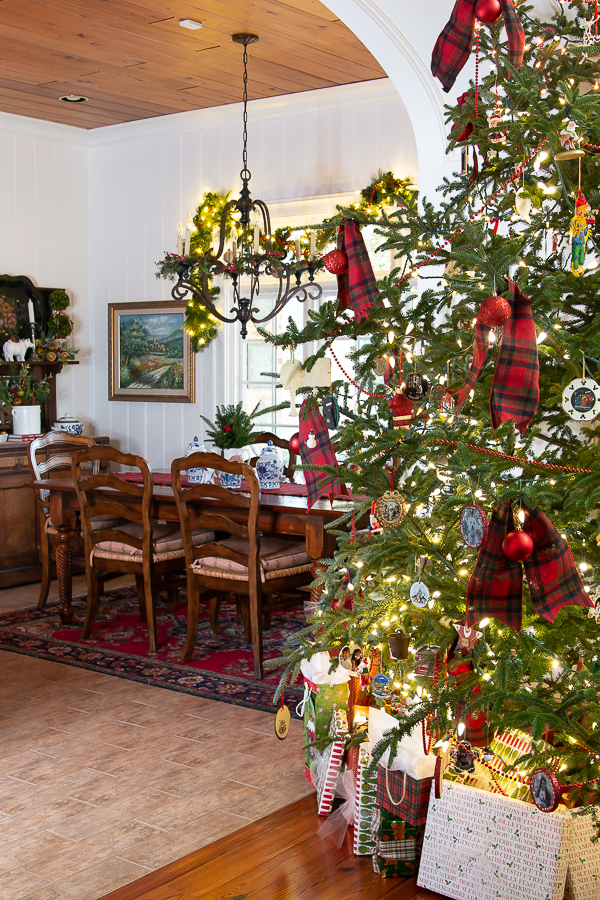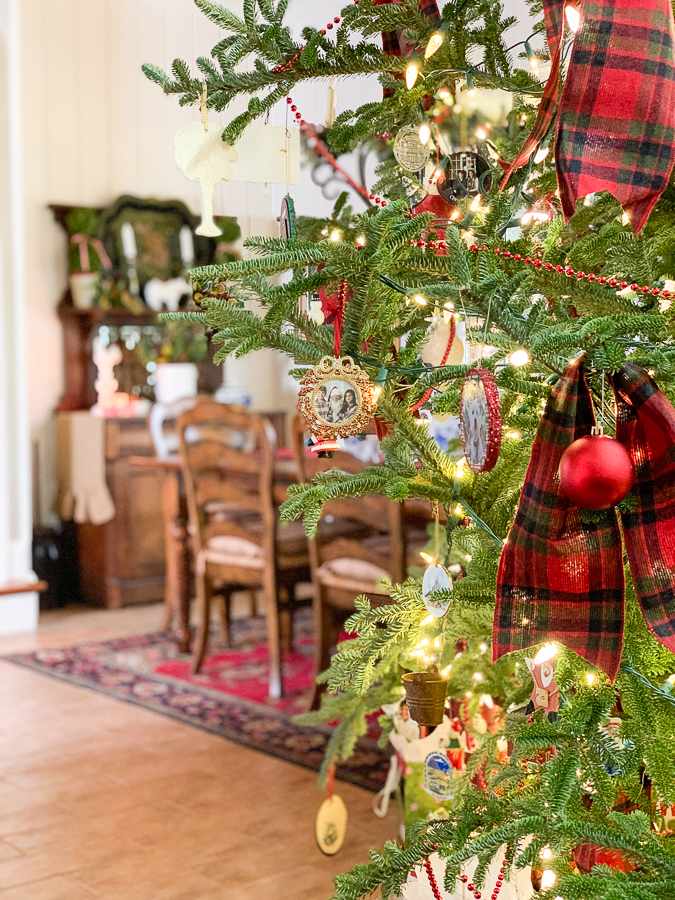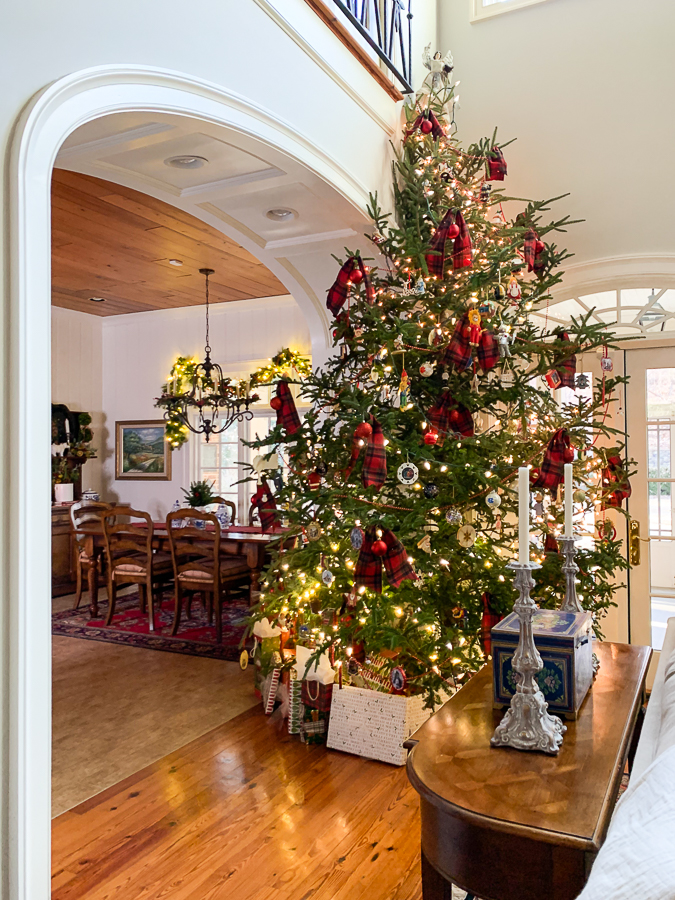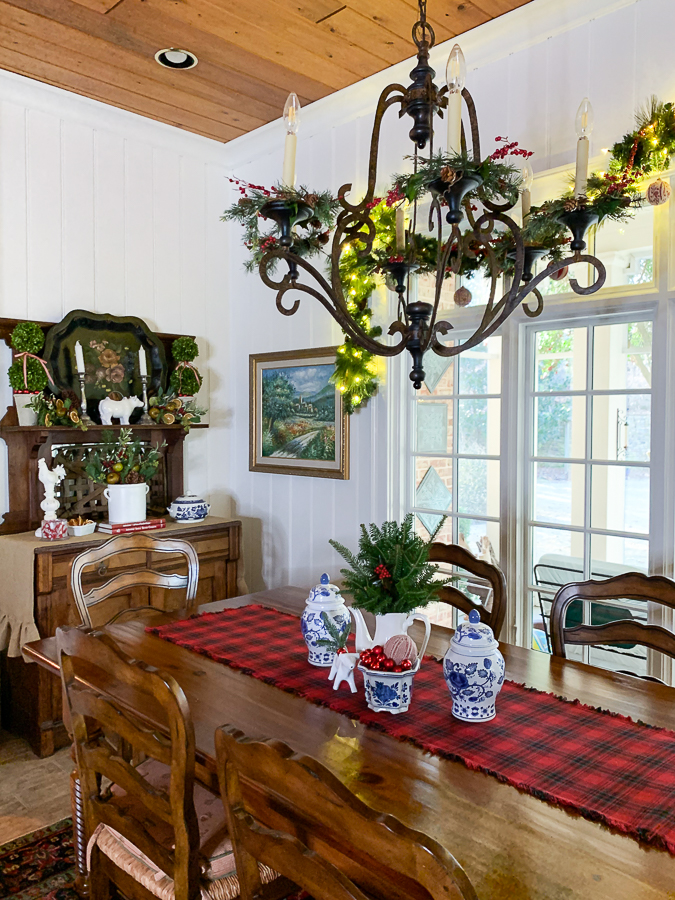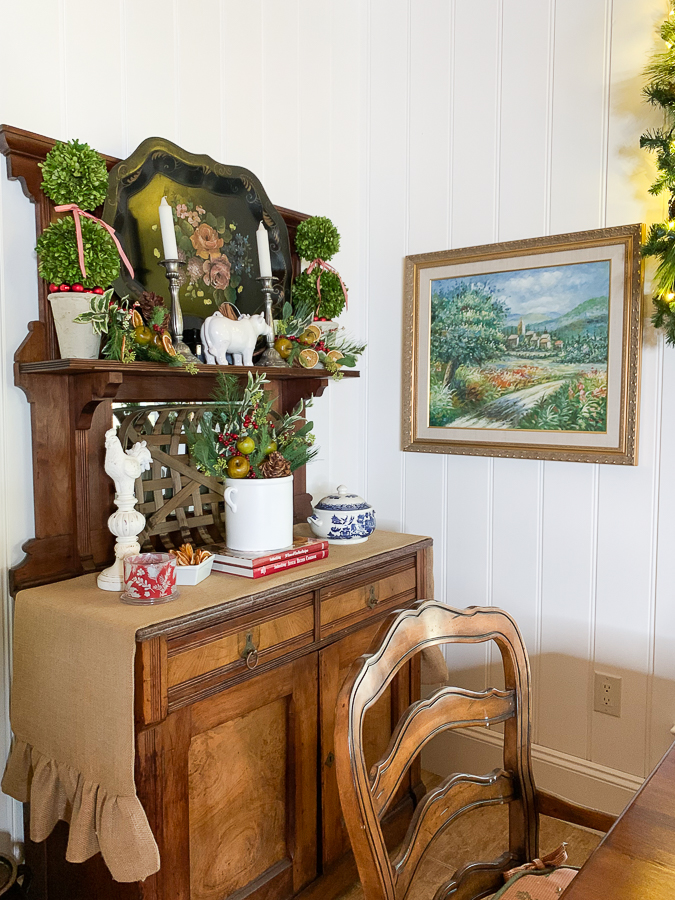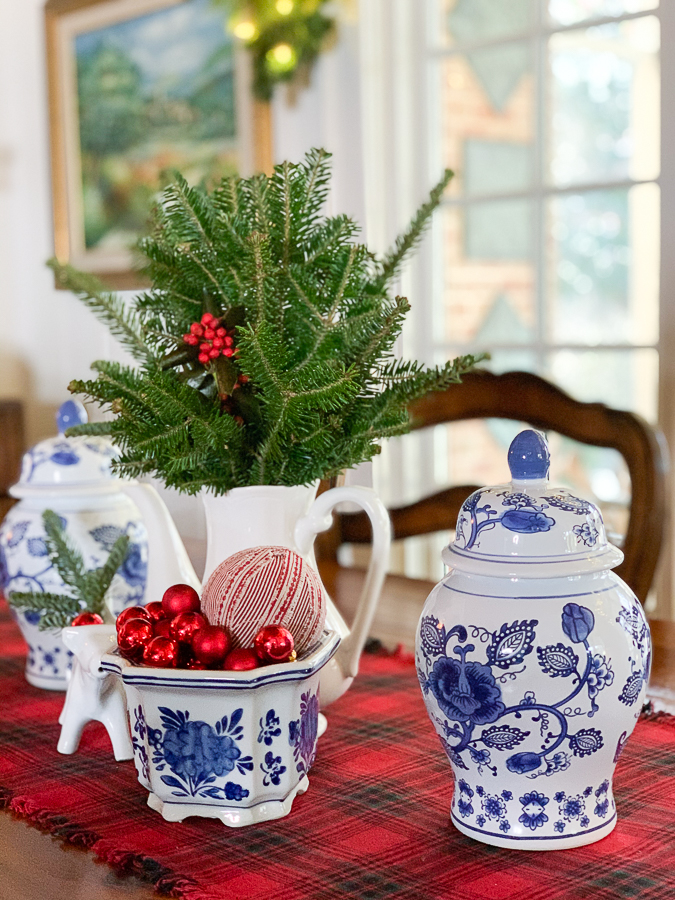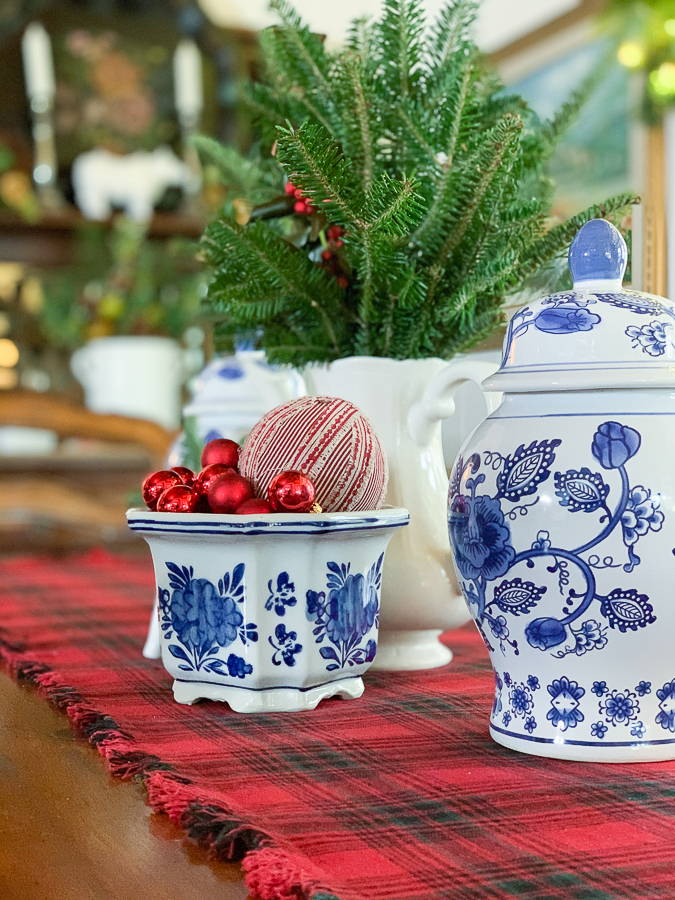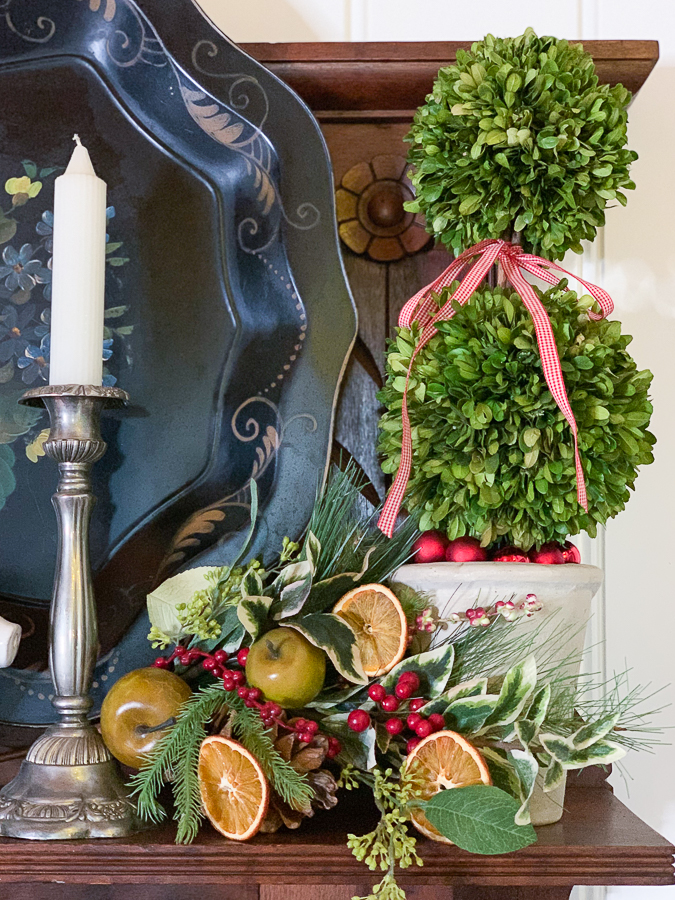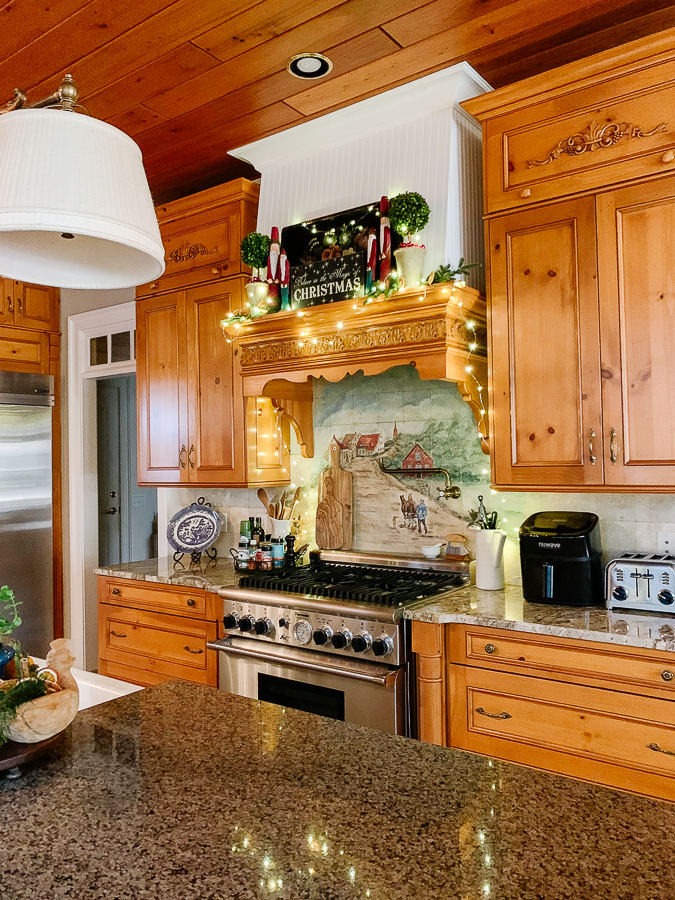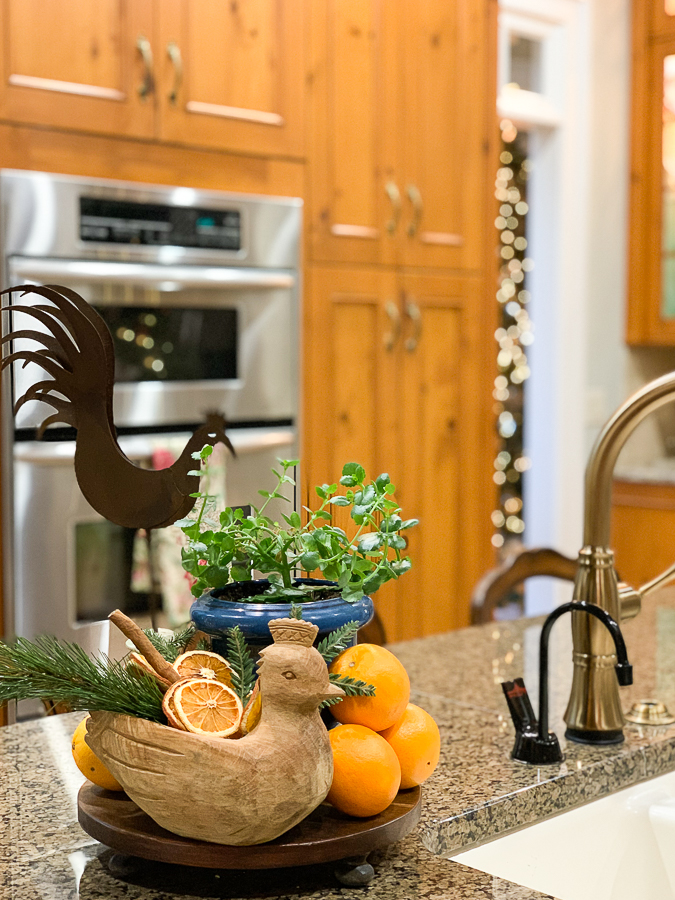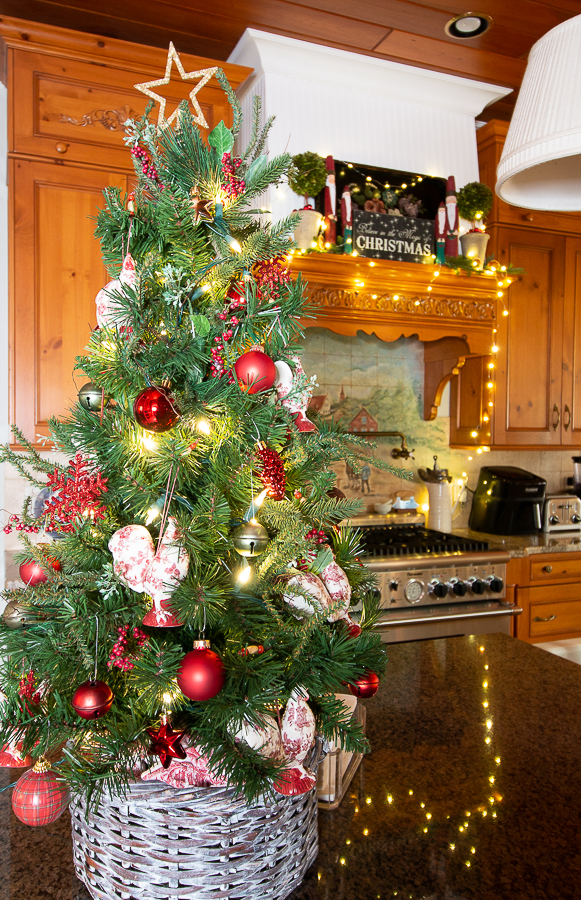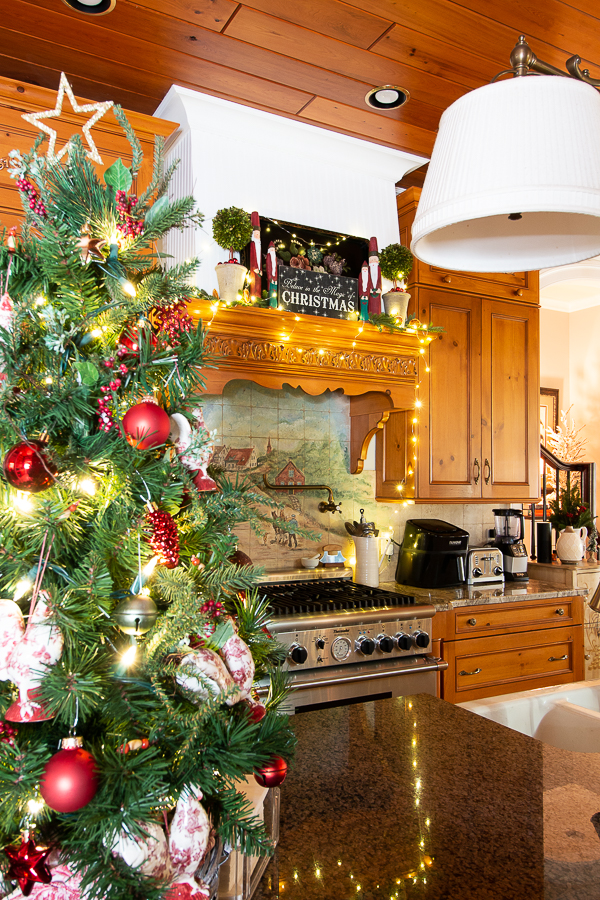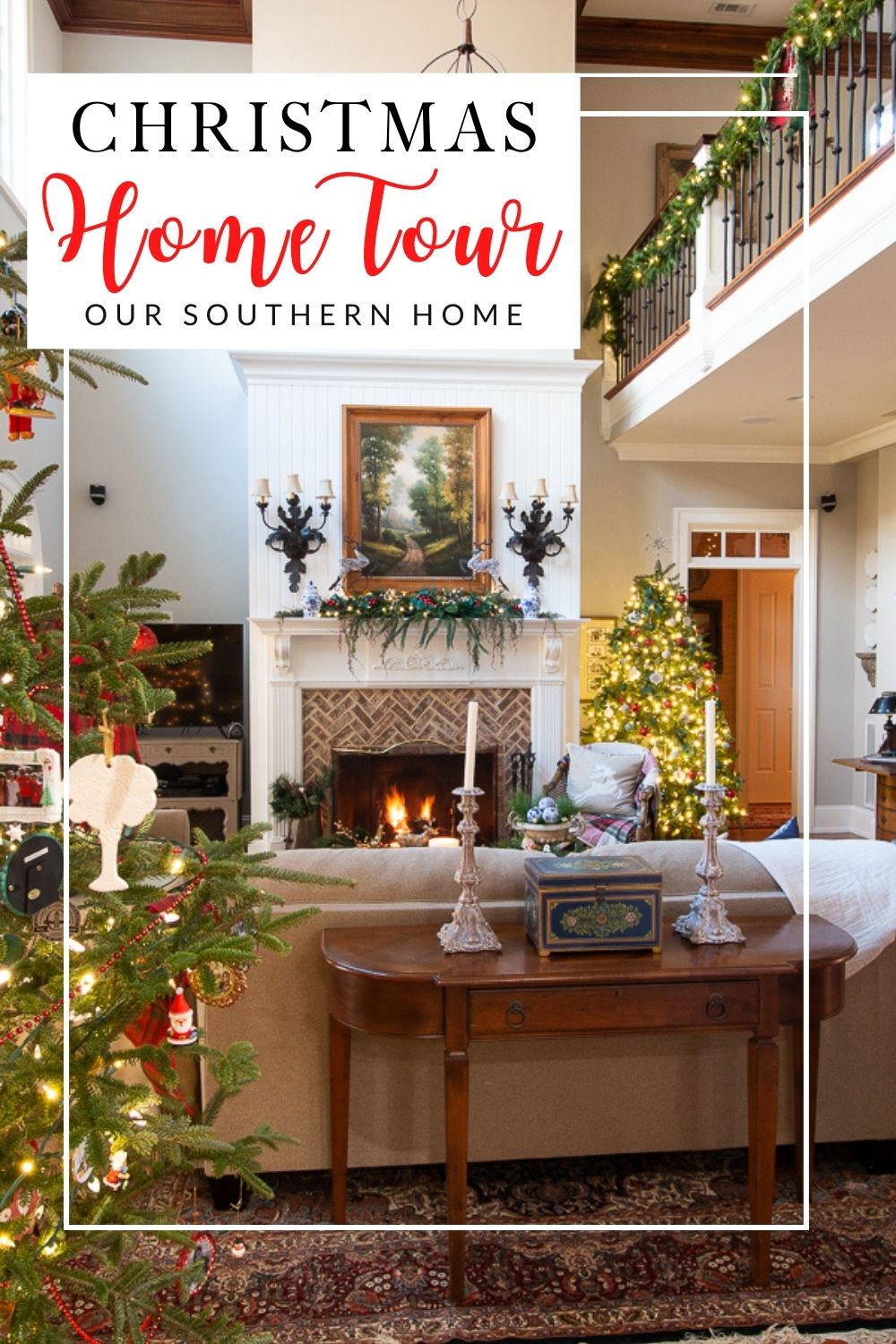 Latest from OSH!
I hope you've enjoyed the tour! I wish you and your family a Merry Christmas!
Christmas Ideas from the OSH!
Buffer