How To Make a GPS Coordinates Sign
I hope you have had a fabulous week! I've been a busy bee cleaning out clutter and more! I've got quite the pile to donate. Each area that I've cleaned out has gotten a thorough cleaning.
Yesterday, I cleaned out the laundry room which also houses linens and clothes to donate or sell. I even pulled out the washer and dryer to clean around those. I am so glad that I did this. I am so glad that I'm going to devote a post to this soon.
After all of this cleaning, I'm ready to do a creative project! Today is Home & Decor Encore so I know that I'll find a fun project here.
How-To Make a GPS Coordinates Sign
A couple of years ago I made this fun sign. As many of you know, Caswell Beach is my favorite place on Earth. I'm sure you have a favorite spot as well. I researched the latitude and longitude coordinates and created this simple sign. This would also be great for the town that you live in. Honestly, the possibilities are endless. You will find the complete tutorial HERE.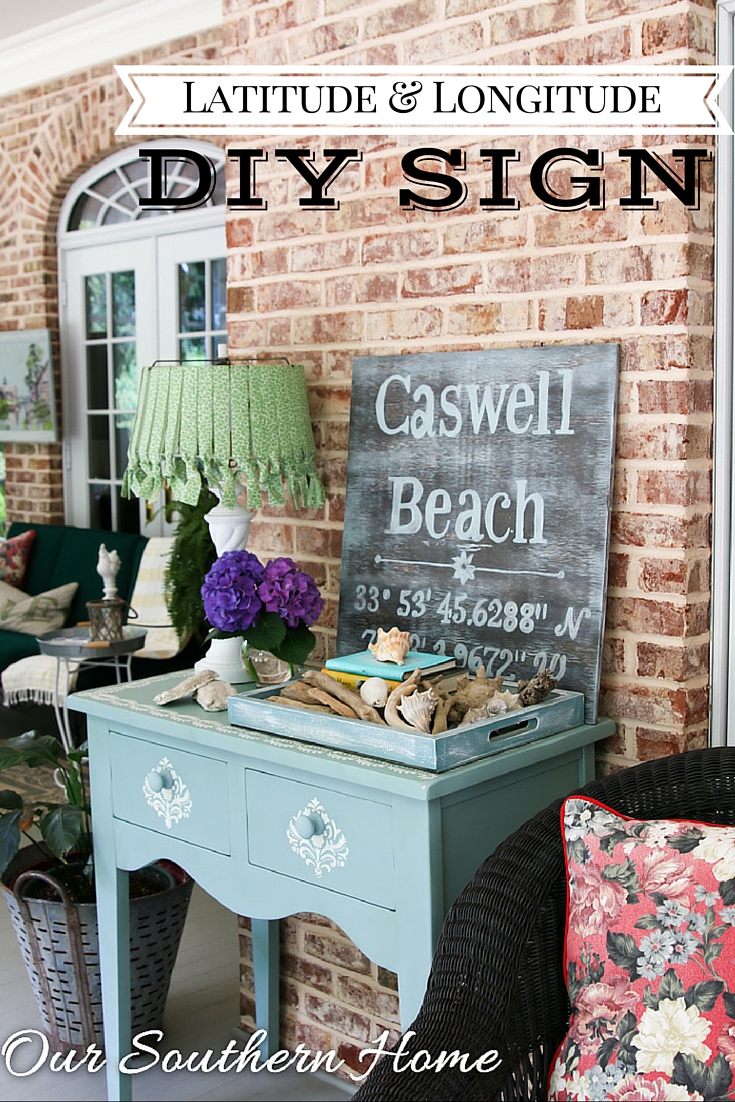 GPS Coordinates Sign Tutorial – Latitude & Longitude
Check out all of the fabulous projects this week!

Buffer