Saturdays on the Porch #18
Saturdays on the Porch #18 featuring this week's fashion looks and more from Our Southern Home for life and home.
Latest from OSH
Happy Saturday sweet friends! It's time for …….
Saturdays on the Porch #18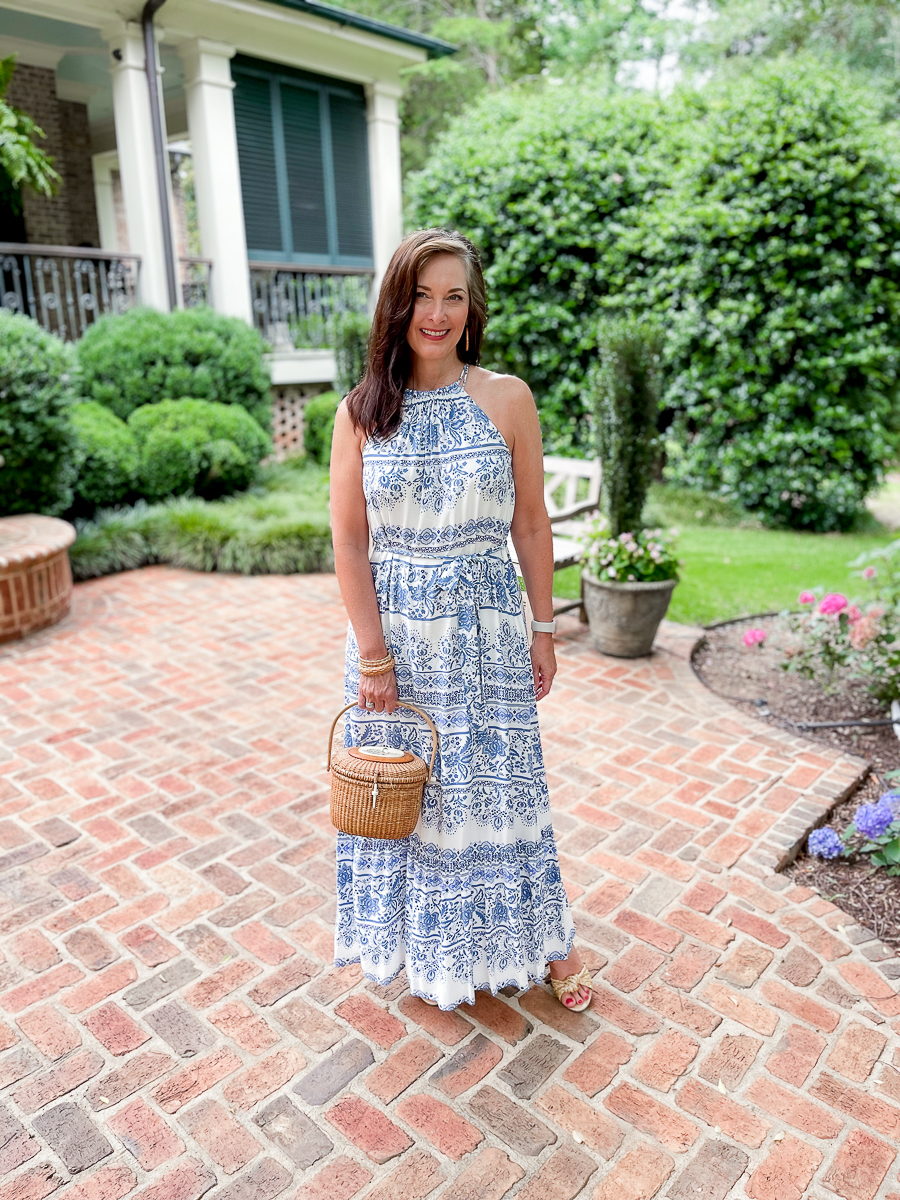 Y'all this has been a busy blogging week! Be sure to check out the NEW content this week above. It's been a good week. I think my favorite recent project was THIS ONE.
The trim paint that I need is still out of stock. This paint shortage is insane. Your smaller chains like Benjamin Moore and Sherwin Williams are really suffering.
It is my understanding that the big box home improvement stores are doing ok. With their massive contracts, all of the available paint is going to them. I get my wall paint from Lowes, but that Advance by Ben Moore is all I will use on my woodwork.
Ashlyn has painted the detached garage this week (the interior). It looks fantastic! She also painted a guest room for mom this week. She's become a good painter. She is now repainting the screened porch for us while we await the trim paint. She is getting paid for this work!
We are leaving for the beach house, so be sure to follow me on Instagram and Facebook for stories.
I have had so many messages lately about some of you missing me going live. That means so much to me. I am actually very shy, and really dislike myself on video. This is something that I am working on. I know that the more I do it, the easier it will get. As a result, I have been doing more stories on Instagram which auto-posts to Facebook stories. I am working to learn how to produce more videos for social and YouTube.
If you are on YouTube, I'd love for you to follow me over there!
I am working on a new Friday video segment called Favorite Things Friday!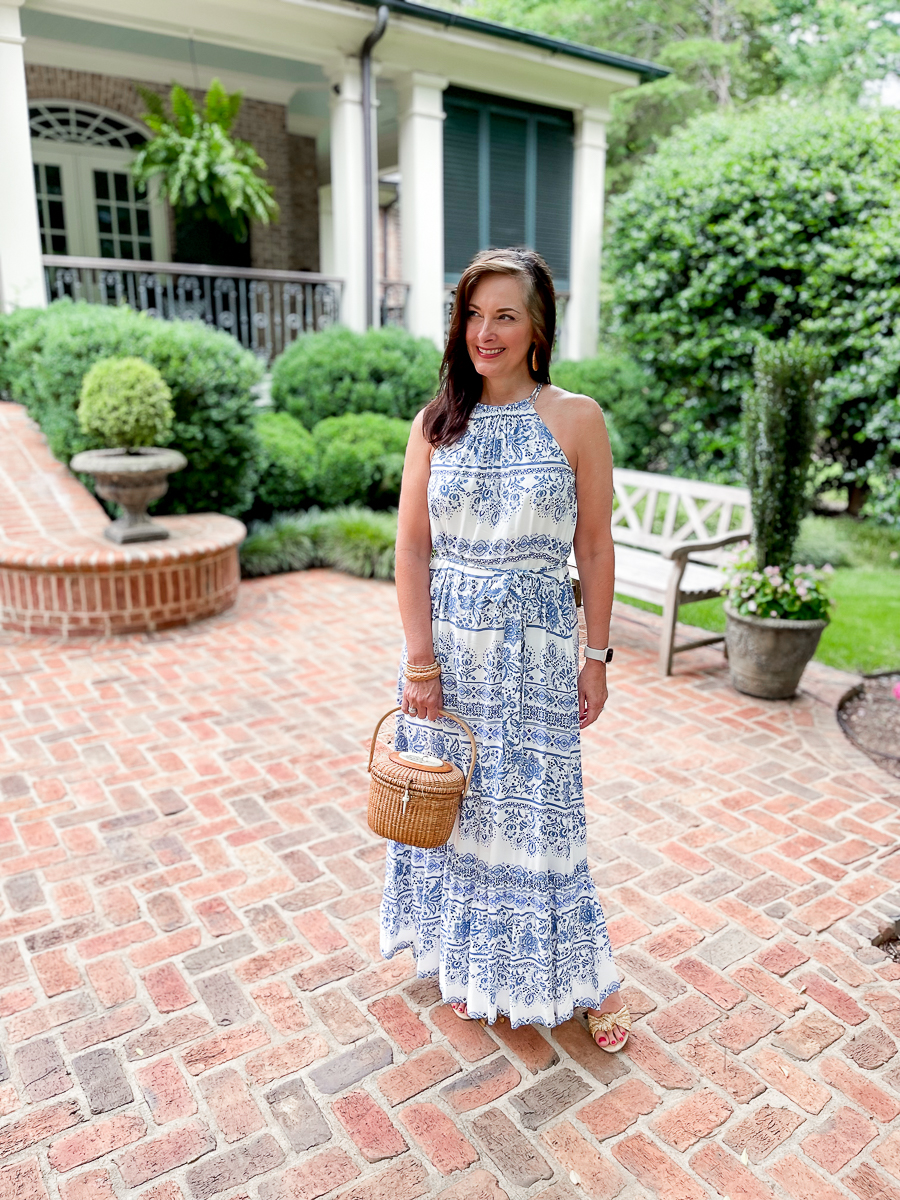 This photo was shot last Sunday right after church. I adore blue and white for summer. It looks great with all accent colors.
This dress is from last year and is no longer available. I've linked other blue and white ideas below. This dress is a definite favorite.
My purse is an authentic Nantucket fisherman basket bag. I got it 20 years ago when we went on a family trip to Cape Cod. We went to Nantucket for the day. It was on my list to buy this while there. I haven't used it in a while, but it's been on repeat lately. It's a bag that you will have forever. It is so well made. You can find some HERE.
AMAZON Basket Purses: HERE and HERE.


Beauty Finds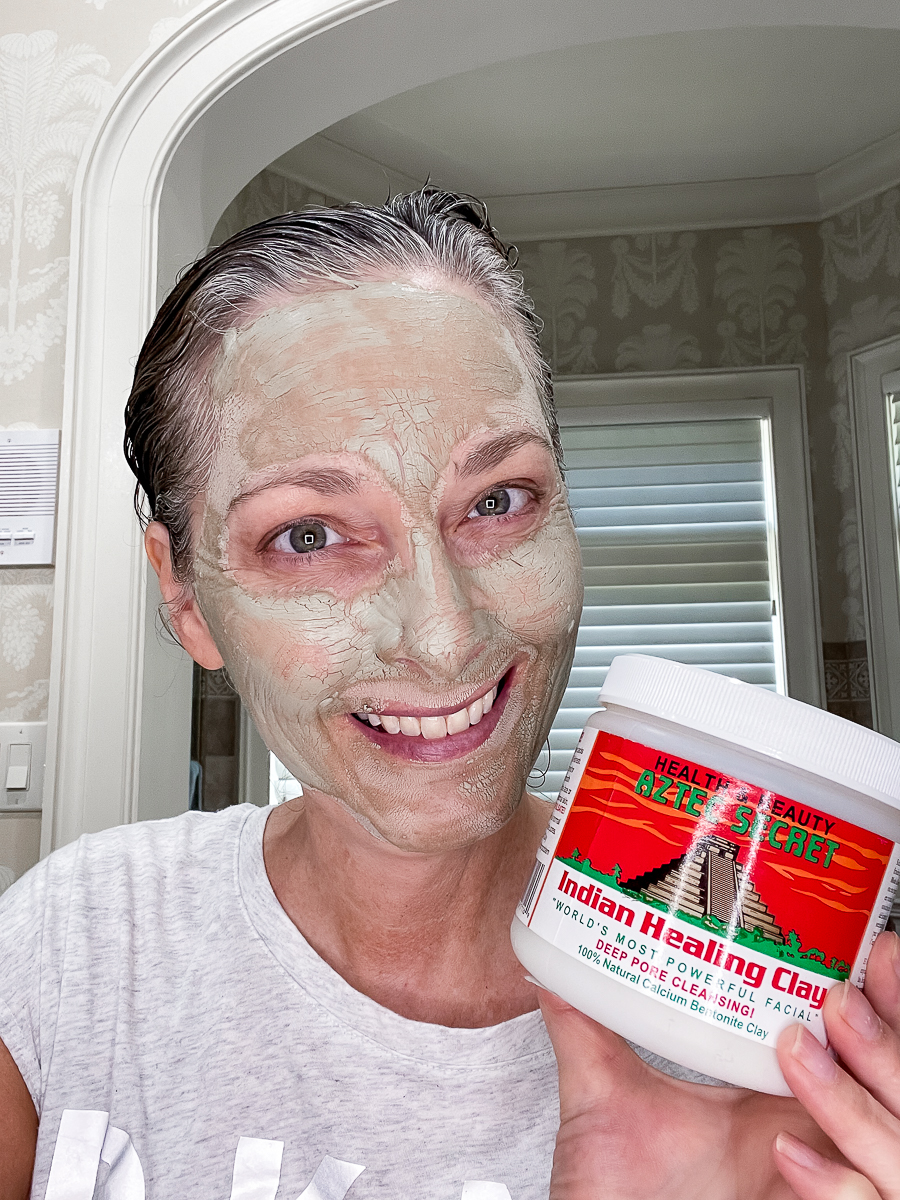 Not a pretty picture! LOL! I've been using this clay mask for several years now and love it. Going through menopause, I've been dealing with the occasional breakout especially on my chin. This really deep cleans your pores and leaves my face so clear and bright-looking. I use it about 1x per week or more if a bad breakout.
It's a powder and you mix it with water or apple cider vinegar. I just use water. I use about a tablespoon in a glass bowl and use a brush to mix in water to make a paste. Use the brush to apply the mask.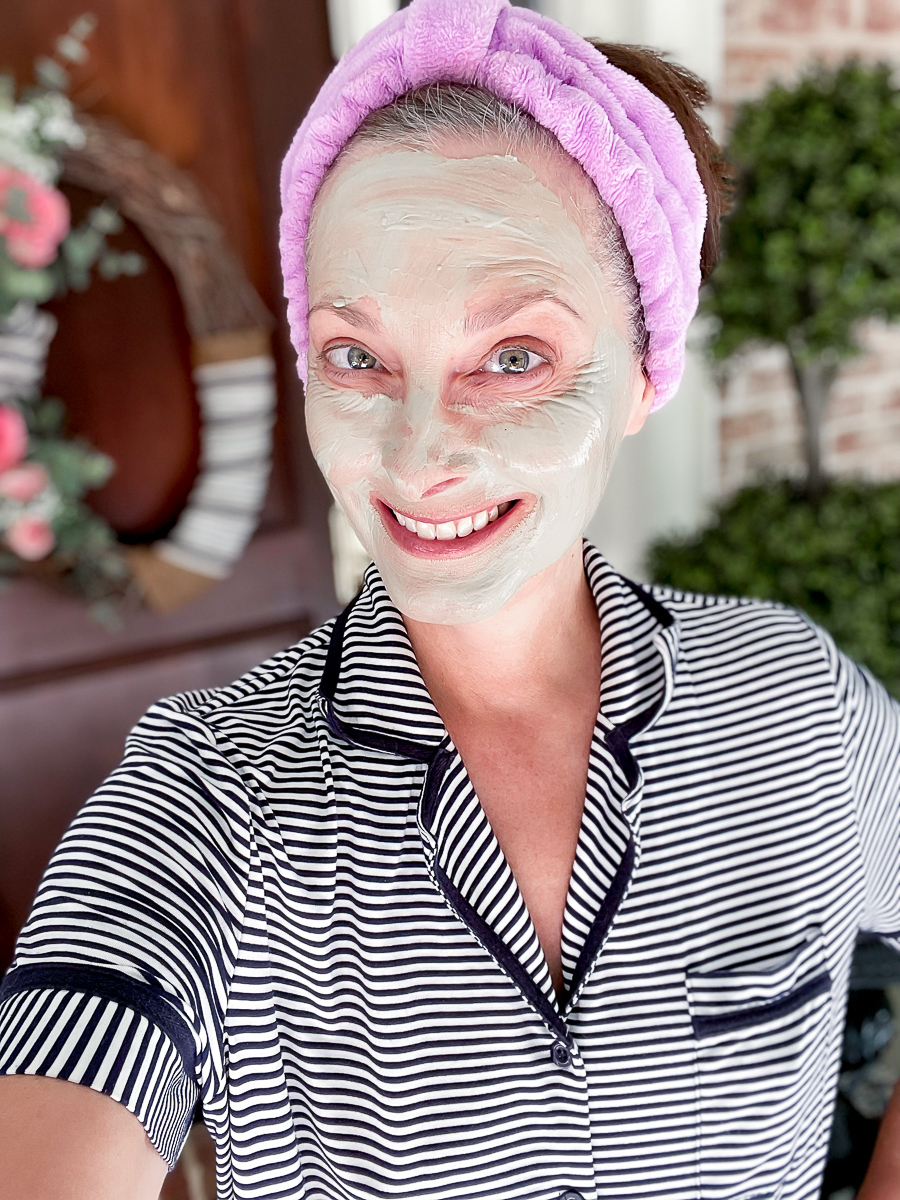 Mask | Pajamas | Head Wrap | Applicator Brush
I usually apply it before taking a shower. It will dry and harden on your face with a tight feeling. You may see a little redness afterward. It is easier to remove by applying warm water with your hands and massaging it with your fingers. Don't just go in with a washcloth and start rubbing until it softens.
I dispose of any extra in the trashcan.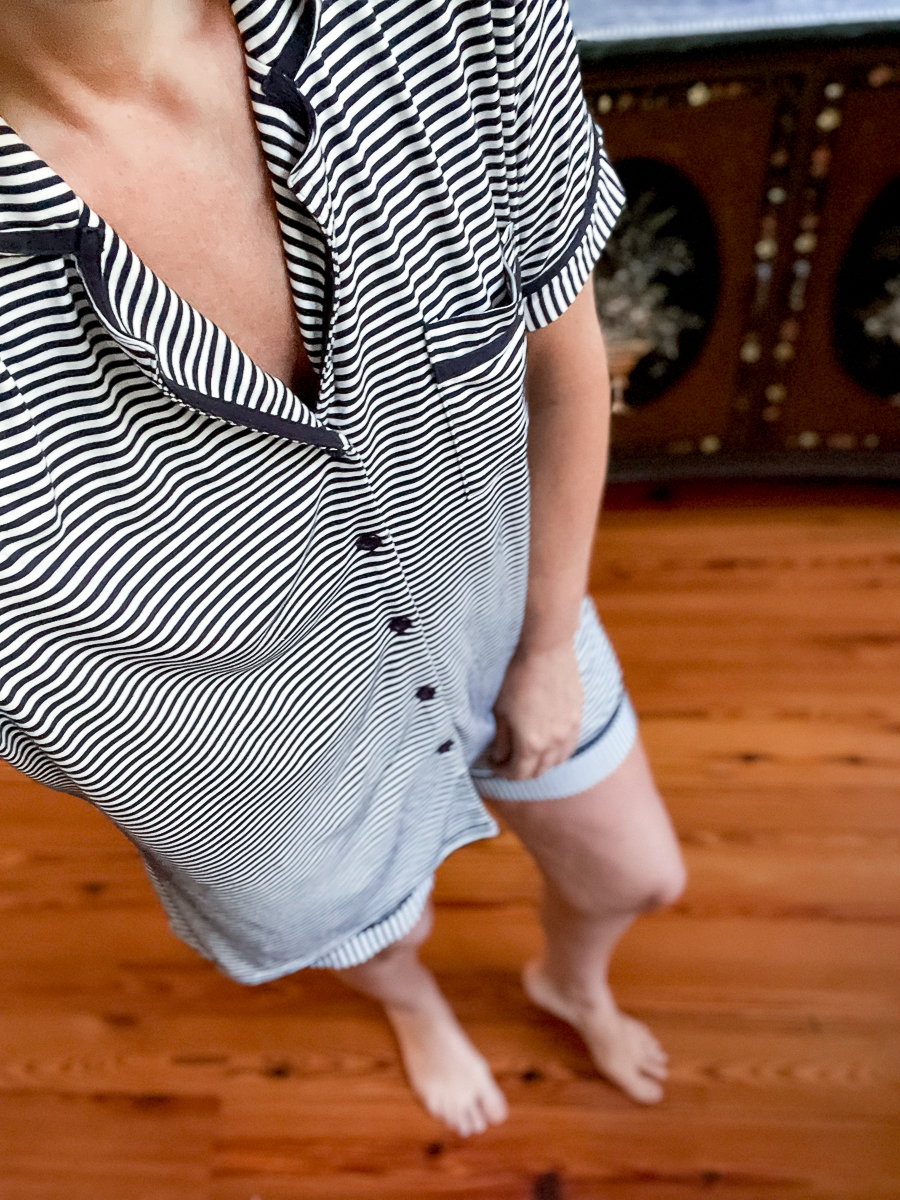 This is my second summer with these pajamas from Amazon. They are very soft and comfortable. They do not wrinkle. The collar doesn't lay exactly flat, but that doesn't bother me.
FIT TIP: I am wearing a medium.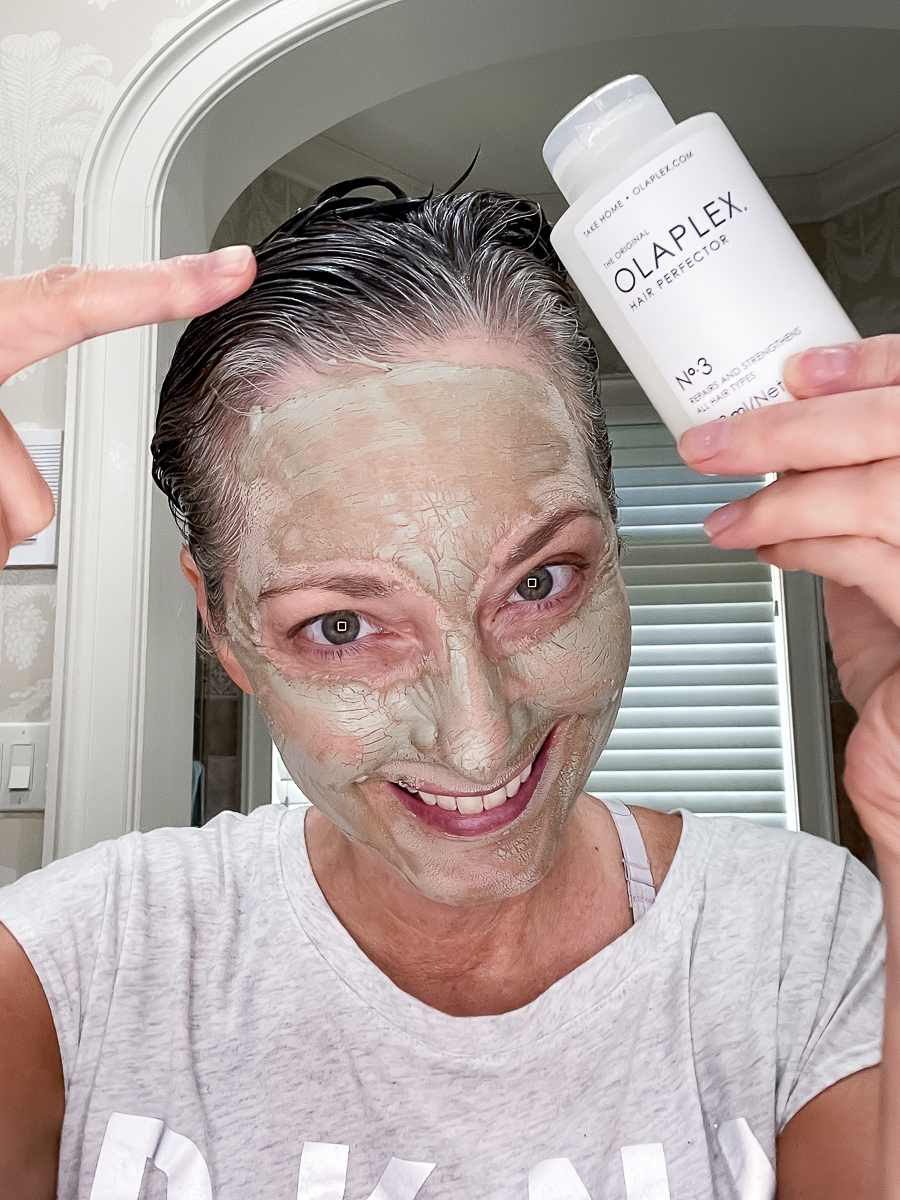 Yesterday I did my weekly hair mask and face mask before my shower. Do you see all that gray! Not coloring my hair has made it dryer.
Olaplex products have quite an amazing reputation. I plan to try more, but for now, I have been using this about 1x per week. I should probably move to 2x right now. It is expensive but lasts a while depending on the length of your hair. I wet my hair and then apply it. I leave it on about 30 minutes before showering and washing my hair. It leaves it really soft.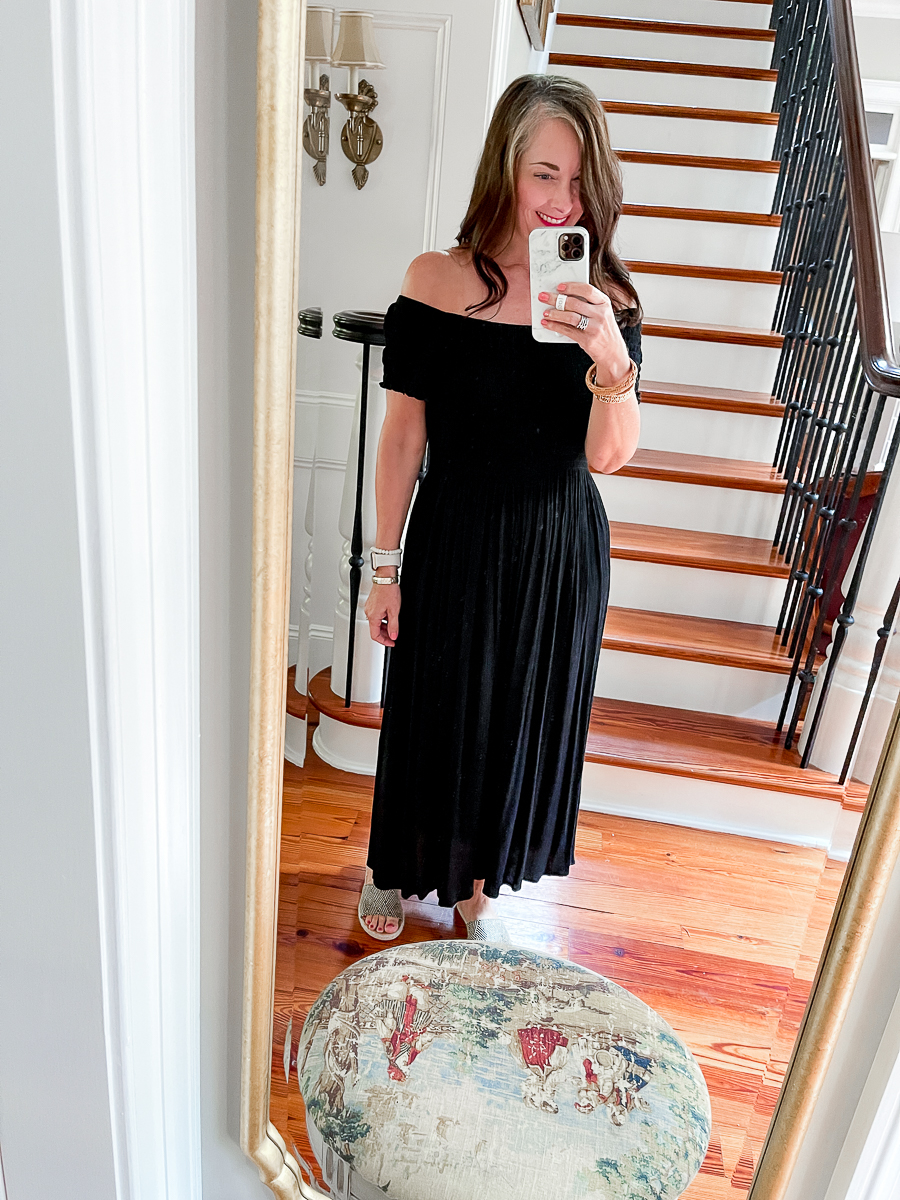 Similar Black Dress | Similar Slides | Earrings | Gold Bracelet | Wicker Bracelet | Mirror
This is last night after the masks. We went to have dinner with friends from church at their house. This is an old dress, but a comfy classic. It's perfect for the hot flashes I'm experiencing. I'm constantly hot and cold! LOL!
What I'm Reading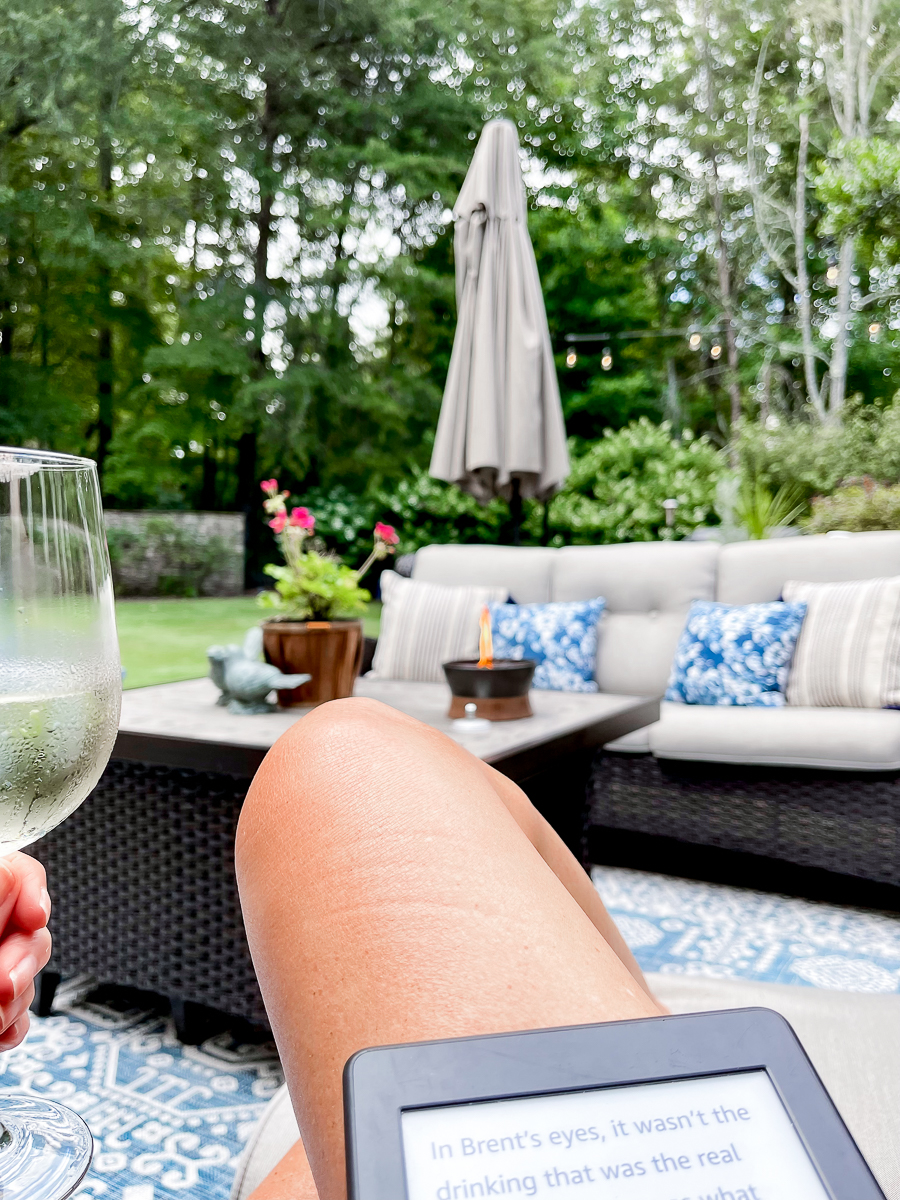 Kindle | No Home Like Nantucket | Outdoor Rug | Wicker Set
What I've Bought
What Caught My Eye
Mexican Cole Slaw from This is Our Bliss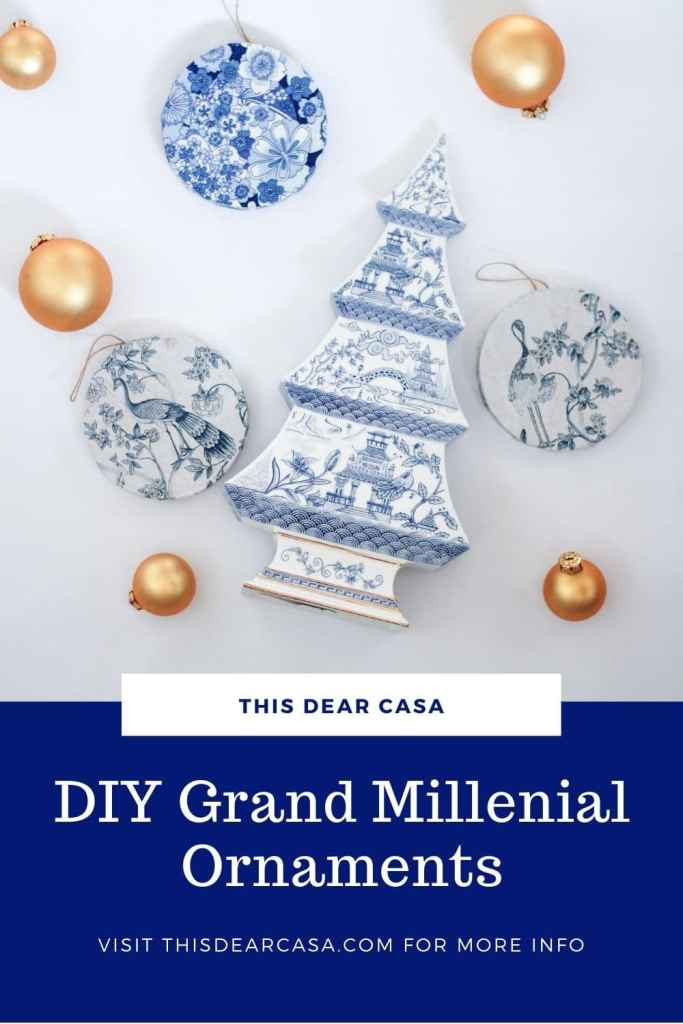 Loving these ornaments from This Dear Casa!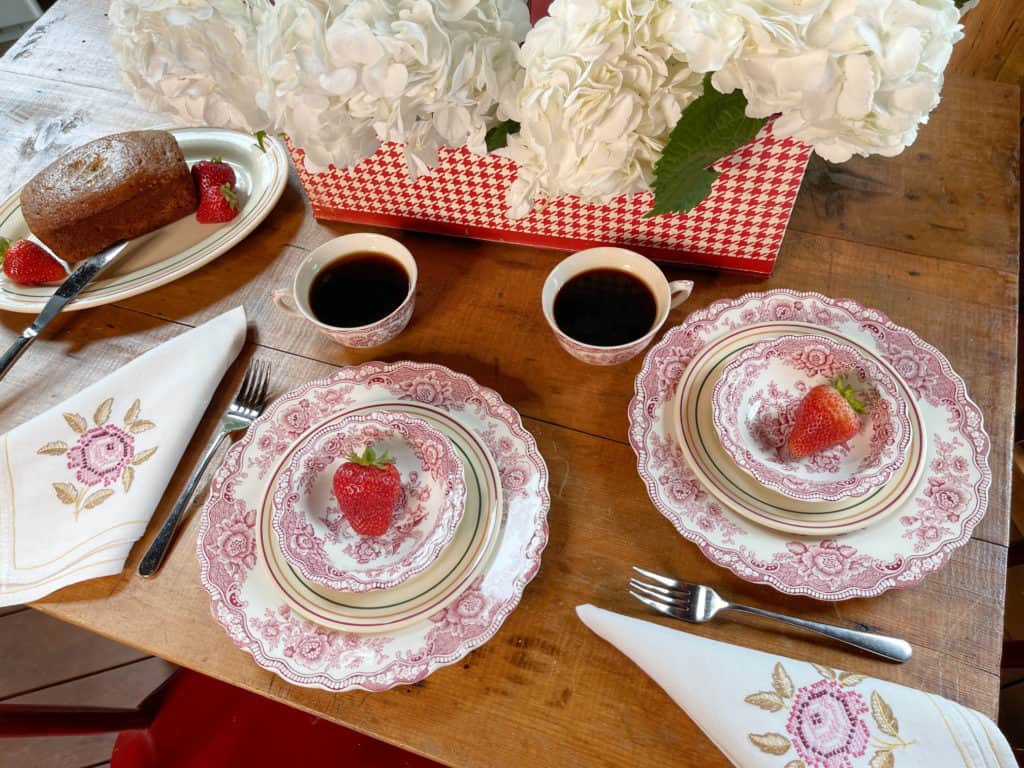 Lovely summer tablescape from White Arrows Home.
Reinvented Delaware has a great tutorial for making a lamp!
This bedroom makeover is spectacular from Southern Hospitality.
I hope you have an amazing weekend and new week!!!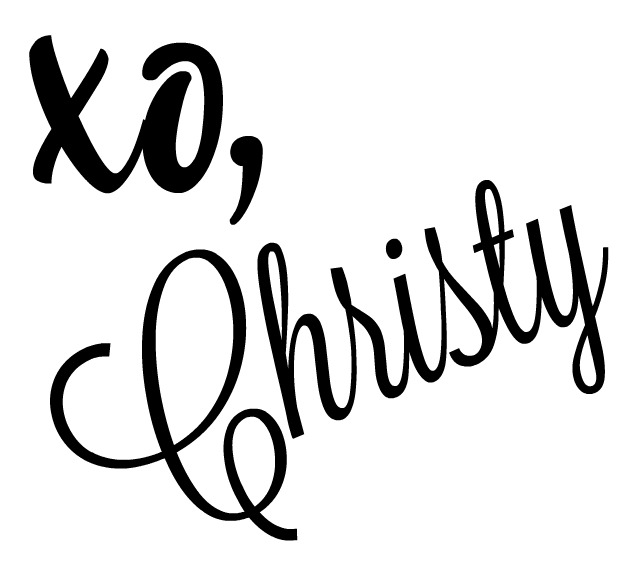 Buffer